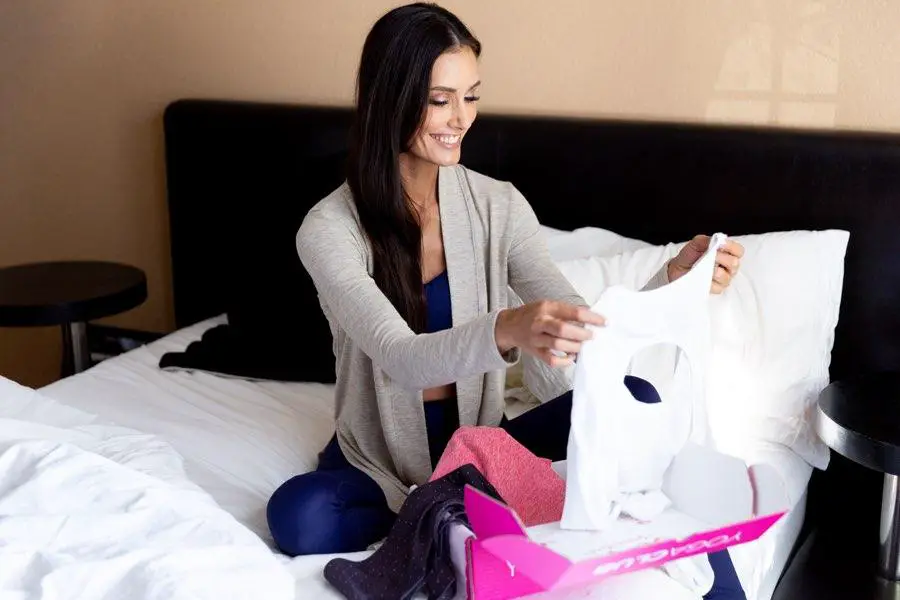 Yoga is a fantastic fitness trend that is proving to be a lucrative apparel industry. Subscription services, like Yogaclub, specialize in sending yoga tops and bottoms that are trendy. Regularly, you can have these new styles in your mailbox and for quite the bargain. When it comes to this Yogaclub review, we hope this article will give you all the information you need when it comes to Yogaclub and how it works.
This site uses affiliate links and I may earn a small commission when you use my links and make a purchase without incurring additional fee yourself. Many thanks for supporting this website.
Yogaclub is a paid subscription service that sends fashion yoga apparel for a flat fee on a regular basis. You can choose the frequency of their deliveries and are able to receive discounts on their open marketplace. 
It is never a bad idea to have a lot of yoga and workout clothes. Whether you're a yoga teacher, practice yoga regularly, or as the athleisure movement continues to march into regular clothing wear, it isn't a bad idea to have an inside scoop on what is trendy.
A Yogaclub Review: The Subscription Box That Sticks Out
The subscription boxes industry has taken off in the last few years. Just about every niche and fandom on the planet has a subscription service these days. The Yoga Club box stands apart from the rest of the drab exercise clothing lines. They work with top-tier designers to bring some of the hottest, most in-demand and high-end brands to their patrons.
The thing that makes Yogaclub stick out is its ability to allow you to exchange garments. If there's an item in the Yogaclub box that doesn't fit right or you don't particularly love, you can go on their website and choose an alternative piece to send you. The exchange area is unique because other boxes usually have a 'take-it-or-leave-it policy when it comes to their styles.
Also, the company's mission goes beyond empowering people to be active and delivering workout apparel. Every box delivered provides yoga and meditation education for elementary school children in at-risk communities.
The most appealing parts of Yogaclub
Hottest trends – Yogaclub works with some of the most influential name brands in the industry. Some of them being Manduka, Onzie, and Free People. Having strong ties with these companies makes Yogaclub the beneficiary of early style and color releases that other distributors don't have. Meaning you could have the hot new thing in your yoga class. 
Price tiers – There are different tiers for each amount of clothing you wish to receive. You can get one to three garments each month, usually a pair of leggings or yoga pants, a sports bra and a top. The packages range from around $79 to $25 per month. You can also increase the frequency of delivery with certain extra fees. They offer 3 subscription levels with different products in each level:

The Mantra Box: one pair of leggings
The Karma Box: a 2-piece outfit, typically a legging and a top
The Guru Box: a 3-piece outfit, typically a legging and two tops
Inclusive size styles – Yogaclub has sizes up to 3XL in all of their boxes. This means that everyone can get the workout gear that they need.
Twice the savings – No matter which price tier or named level you choose, there will be substantial savings over retail prices. Most of the styles will be given to the box subscription crowd at around 50% of retail value – what you would pay in the store. This means that every box offers you an affordable price while also saving you money!
Signing Up for Yogaclub is Easy and Rewarding
One of the most exciting things about Yogaclub is how you join the club. That isn't something that usually makes people remark about a product, but with Yogaclub, they make it fun and exciting. You start by taking a style quiz that asks you what kind of clothes best suit your style and what kind of exercise you will be doing.
After choosing your preferred size, you are sent to a screen where you can rate more styles to get a better idea of your preferences. Pay close attention to these screens as they will determine the hand-curated items you will get in your boxes in the future.
The steps to sign up for Yogaclub
Choose Your Clothing Sizes From XS to 3X
On this screen, you will choose which size you would like for your box. Some sizes could run differently than what you are used to buying; make sure that the measurements on the screen match-up with what you are currently using for yoga practice.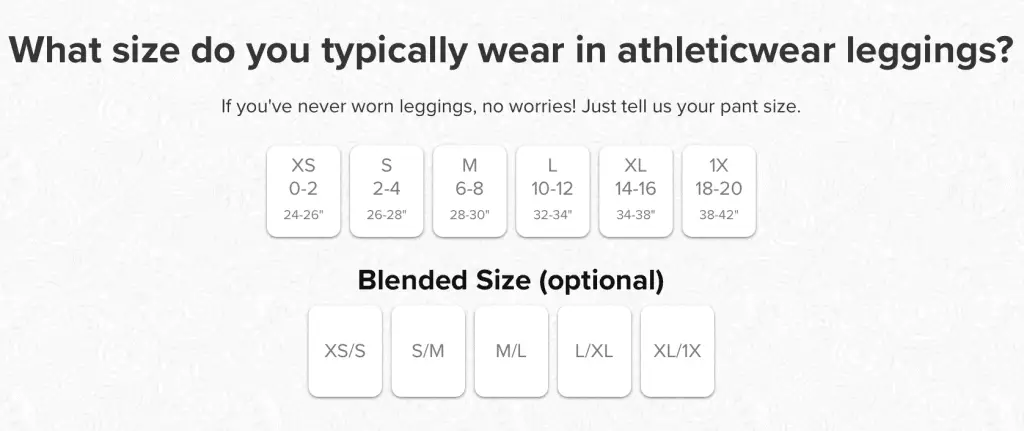 Where Do You Shop For Athletic?
On the next screen, you should select which stores you buy your exercise clothing from. The styles range from things you find at Target to new items that are coming from Nike. Choose the places you shop most or choose brands that you know are quality.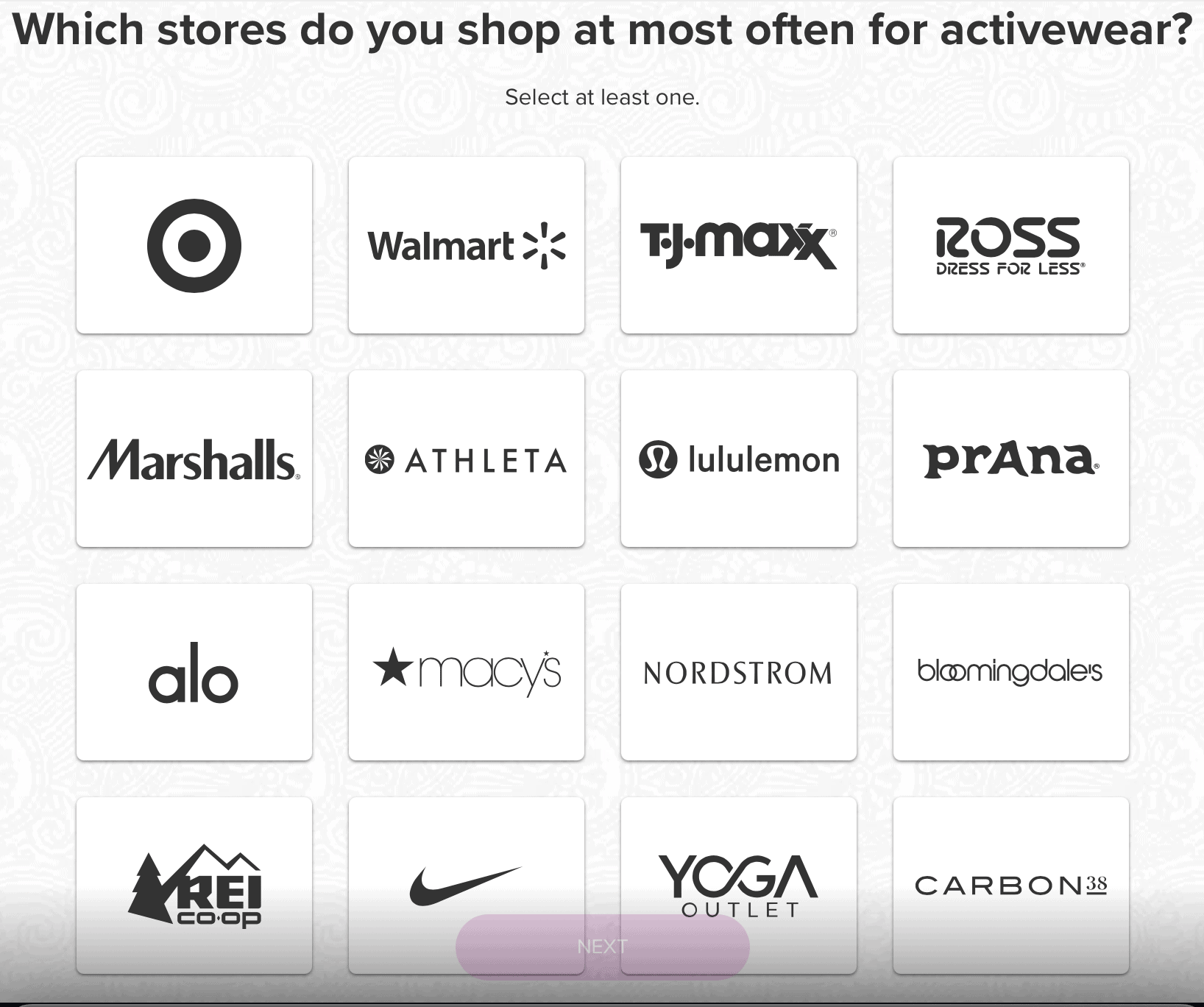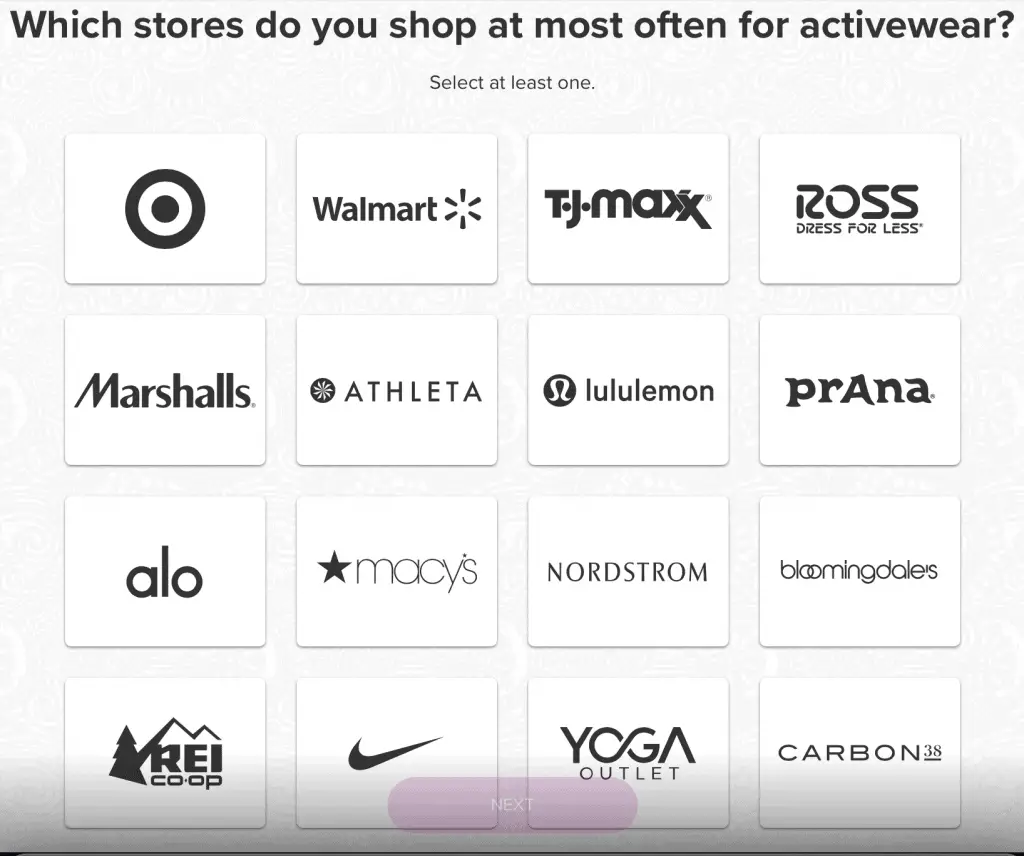 Rate the Brands You Wear the Most
Now that everything else is checked, you can get into rating tops and bottoms to improve your clothing styles. The thumbs-up and down are available, and a heart option sets the style as a personal preference. The rating ensures that you get the styles that you love.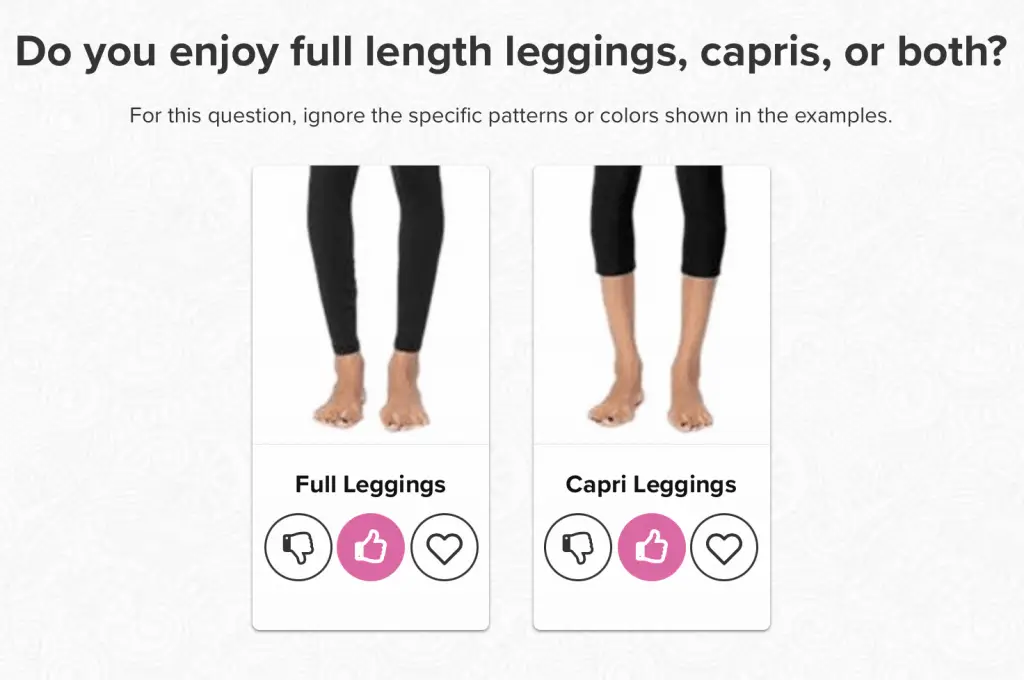 Make the Commitment to Purchase a Year's Worth of Boxes
Now is the time you decide which package and how long you want to receive the fabulous Yogaclub box. The most important thing is to choose something that works for your wallet so that you don't skip any boxes or get into trouble because you can't afford them.
Signing up for Yogaclub is only going to take about ten minutes. That is if you are very thorough on the rating and size sections. Otherwise, signing up is as easy as making a new email account or signing up for a new streaming service. Jet on over to Yogaclub.com to get started with some new amazing workout threads.
Pros and Cons of Signing Up For Yogaclub Subscription Box
Like any other decision in life, you should make a pros and cons list. Once you have weighed the good and bad, you have a better idea of the action you should take. The pros must outweigh the cons before you make a long monetary commitment that could hinder your finances.
The pros of subscribing to Yogaclub
New styles – With your subscription, every month your Guru box from Yogaclub will have a new set that hasn't been on the market anywhere before. Often they are from some of the most respected and in-demand companies in the marketplace.
Boxes are a value – Each box will have double the amount of the money you paid for it. For instance, a $79 package will have more than $160 worth of swag inside. That's a significant deal over what would be paid at other places online or in a store.
Convenient for the shopper – Shopping for clothes could be something that people don't have the time to do. Shopping with a subscription box means that items are selected beforehand and will arrive without the shopper having to do anything more than check the mail.
High-quality products – Yogaclub isn't exaggerating when they say that they deal with some of the most high-quality products in the exercise clothing marketplace. Just by looking at the companies they are partnered with, you see that they have a strong commitment to providing the best product for their clients.
Flexible plans – You can skip one box at a time and you can upgrade or downgrade your membership tier at any time.
The cons of using the Yogaclub subscription service
Size issues – Sizing issues are always a problem with subscription clothing service. Nothing beats being able to try on the garments before you buy them.
No return shipping rebate – If you want to send something back, it will cost you. The company doesn't cover any exchange or return fees. If something doesn't quite fit, it will cost you an extra fee on top of the service fee to get the right item you need.
Get an additional FREE Legging in Your First Box! Only $79* for a 3-piece outfit delivered four times a year.
Final Thoughts on Yoga Club Review
I have been a Yoga club member for over 3 years and I absolutely love receiving my Guru yoga box. I have had the monthly subscription box for most of that time. Occasionally, I have taken advantage of their option of only getting the boxes every 2 or 3 months or skipping a box. Now that we're spending more time at home, I love getting a high-quality new pair of yoga pants.
Having a company to curate your styles in the comfort of your home is a rising trend, and Yogaclub is a considerable part of it. They work with some of the top designers in the country to create appealing and dazzling looks that you can wear for any type of exercise.
Yoga club comes with a standard fee that can be tailored to fit a person's fitness needs. They offer a wide array of styles, and their sign-up process gives you a deep dive into what you like and what you need. 
A Yoga club subscription might even make a great gift for the yogi lover in your life.
Frequently Asked Questions
How Does Yoga Club Work?
Yoga Club is a monthly subscription service that sends you brand name athletic wear for a fraction of the retail value. Each month, you'll receive a box with leggings, tanks, bras and more. The items are high quality and the savings add up to 60% off the MSRP. Yoga Club is a great way to get brand name athletic wear at a fraction of the cost.
How Do I Cancel Yoga Club?
If you need to cancel your Yoga Club subscription for any reason, they make it easy. 
Their customer service professionals are available Monday through Friday and they can help you cancel your subscription, make changes to your account, adjust your delivery schedule, and answer any other questions you may have. 
How Much Is Yoga Club?
If you're interested in taking up yoga but don't know where to start, YogaClub is a great option. For just $79, you'll get a complete outfit consisting of three items from high-quality brands. This is an amazing deal considering the cost of activewear from name-brand stores. Plus, with YogaClub, you're guaranteed to receive stylish and flattering pieces that will motivate you to hit the mat and start your practice. So if you're looking for a great way to get into yoga, be sure to check out YogaClub. You won't be disappointed!