Glennon Doyle Melton is a powerhouse; she's an author, a blogger, and a mom of three. In her latest book, Untamed, she talks about the struggles many people face in their lives. She also tells readers what it was like for her to deal with challenges while balancing motherhood. Untamed is one woman's story of how she learned to live life without regrets. I hope you enjoy this Untamed book review.
In this intimate memoir, Doyle talks about how she spent her whole life running away from what made her uncomfortable.
She was Oprah's book club selection for her book Carry On, Warrior.
This post contains some affiliate links. If you click on the product links and make a purchase it allows me to make a small commission at no extra cost to you! In return, it helps me in maintaining this site to continue to help you!
Untamed was the first book I read (I ended up listening to it on Audible) by author Glennon Doyle. It's a Reese's Book Club pick, and her selections have yet to disappoint me. has yet to disappoint me. Just like me, you might've seen the many reviews and high praises for this book.
Get your copy of Untamed here.
Untamed Book Summary
Glennon Doyle's memoir Untamed is an inspiring story of how she found her way and her own voice through the darkness and embraced Motherhood with courage, intelligence, and heart-wrenching vulnerability.
Doyle tells her story of how she learned that being a responsible mother is not about dying for your children but teaching them to live fully.
She also tells the story of navigating divorce, creating a new family, and showing that even if families are not always perfect, people can still be happy.
The book also talks about how Doyle spent her whole life running away from what made her uncomfortable.
A book about how we can trust ourselves and set boundaries, it also touches on how we can make peace with ourselves, honoring our experiences, and unleashing our truest instincts.
Is Untamed a Self-Help Book?
Untamed is considered a self-help book as it is about one woman's story who learned to live life without regrets.
What does Untamed mean? The title, Untamed, means being unafraid of the things in your past and present because you know they will not define who you are as long as you learn how to live life with joy rather than regret.
Glennon Doyle's Wife: Soccer Star Abby Wambach
I loved reading about her love for Abby.
Doyle's wife, Abby Wambach, is an athlete and author. Wamback played for the United States women's soccer team from 2004-2012. Doyle and Wamback married in 2009.
Abby is an integral part of the story, as a big part of the book is how Doyle fell in love with Abby while still married to her husband.
The book starts with what was going on in Doyle's marriage and the emotional turmoil she felt when it started feeling like something important had been missing that whole time. It ends with Doyle finding happiness for the first time in decades living with Abby.
My Thoughts on the Book Untamed and What I Learned From It
I loved reading this memoir. It was easy to connect with the author. The story is about love, from her first marriage all the way up until now, where Doyle has found happiness for herself as well as being a wonderful partner to Abby.
I learned from Untamed that love is messy, and sometimes it doesn't come when we think it will, but eventually, everything works out.
The book was a great reminder to live our lives without regrets.
Who Should Read Untamed by Glennon Doyle
Everyone should read this book. If you're a woman, if you're a parent, or if you've been in an unhealthy marriage, you should read Untamed.
Untamed is one of the most honest and relatable books I have read in a long time.
This book should be required reading for every woman.
I recommend this to anyone considering marriage or divorce, someone looking for a new perspective on life and relationships, or people just interested in Glennon Doyle's story of love found later in life.
Why You Should Read Untamed by Glennon Doyle
What I liked about Untamed and why I think you should read it is that I loved the honesty with which Doyle shares her story. The book is a reminder to live our lives without regrets.
I found that the writing style was easy to follow and entertaining but also powerful at times.
Untamed reminds us that there's no shame in assessing where we're at and getting clear on what matters most.
Untamed Book Club Questions
If the memoir Untamed is your next book club selection, consider these questions when you review the book :
What was one thing about Glennon's journey that moved you personally and can be applied to your own lives? 
Was there anything you disagreed with in the book?
What did you find to be the most compelling topic in the book?
Did you agree with any of Glennon's ideologies? 
What was your favorite part of the book, and why? 
Glennon Doyle Untamed Quotes
"When a woman finally learns that pleasing the world is impossible, she becomes free to learn how to please herself." 
"This life is mine alone. So I have stopped asking people for directions to places they've never been." 
"I will not stay, not ever again – in a room or conversation or relationship or institution that requires me to abandon myself." 
"Be careful with the stories you tell about yourself." 
"The only thing that was ever wrong with me was my belief that there was something wrong with me." 
"There is no greater burden on a child than the unlived life of a parent." 
"The braver I am, the luckier I get." 
"All of the things that make a woman human are a good girl's dirty secret."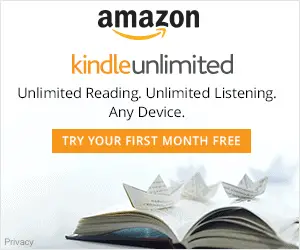 New York Times Bestseller Glennon Doyle Books
Glennon Doyle is a New York Times bestselling author and a sought-after speaker whose humor, honesty, and insights are applauded by audiences around the world.
Glennon has three best-selling books, including the NY Times bestseller Love Warrior, which was an Oprah's Book Club Selection.
Her first book, Carry On Warrior, also a bestseller, was based on some of the most popular blog posts from her blog, Momastery.
Untamed is her third book and was a Resse Witherspoon Book Club Selection.
Listen to Untamed on Audible. Get two free books with a 30-day trial.
What Should I Read if I Like Untamed?
If you liked the book Untamed by Glennon Doyle, you might also enjoy these book recommendations.
Daring Greatly by Brené Brown
The Glass Castle by Jeanette Walls
Eleanor and Park by Rainbow Rowell
Bad Feminist by Roxane Gay
Wild by Cheryl Strayed
Middlesex by Jeffrey Eugenides / Middles
You might also enjoy: How To Read More Books: 12 Easy Ways
Final Thoughts on Glennon Doyle's Intimate Memoir Untamed Book Review
Start rating: ⭐⭐⭐⭐⭐
One of the most powerful themes in Untamed is that you can live a life without regrets. It's not an easy feat, but by following Glennon Doyle's galvanizing wake-up call, it may be possible for others to find peace with themselves, their past mistakes, and the world's expectations. If this sounds like something you would want to read about, too, click here to buy your copy today!
Get your copy of Untamed here.
Untamed is actually available on the Blinkist app, which is a great way to get a snapshot in less than 15 minutes to see if it's worth picking up. 
Blinkist has over 3000 bestselling nonfiction titles wherein less than 15 minutes; you can read or listen to the books' key takeaways. You can get a 7-day free trial here.