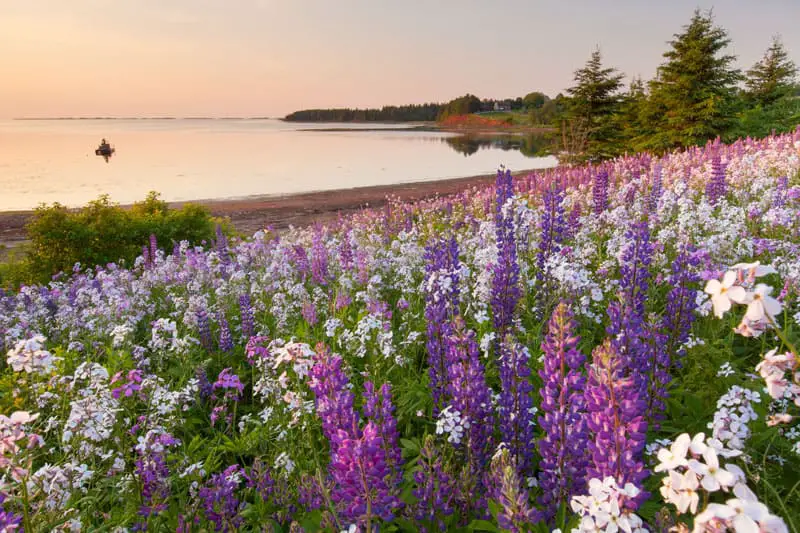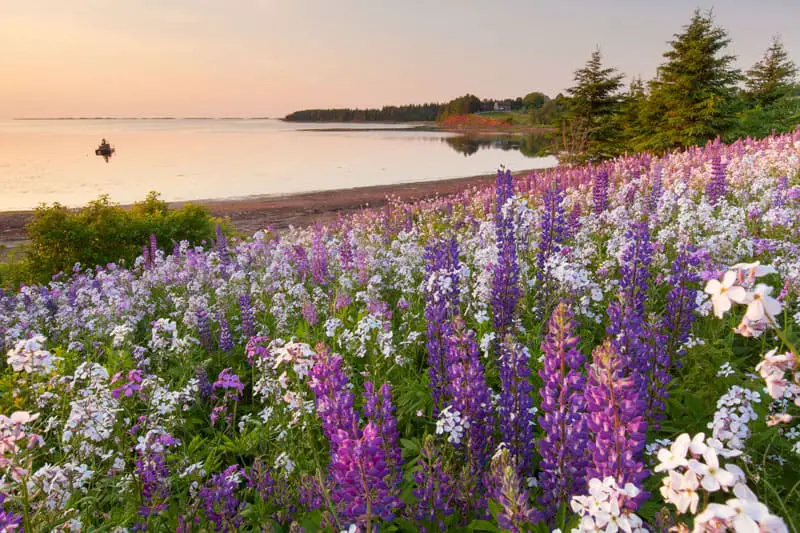 From sand dunes to red sandstone cliffs, to breathtaking ocean views, to outstanding culinary experiences, to world-renowned golf courses, Prince Edward Island has so much to offer!
Located in Atlantic Canada, I was lucky to call the beautiful province of Prince Edward Island (PEI) home for four years. Trust me when I say that if you have the chance to treat yourself to this island vacation, you're in for a treat. I hope you enjoy these fun things to do in PEI.
You might also enjoy : The Ultimate East Coast Canada Road Trip: Recommendations from a Local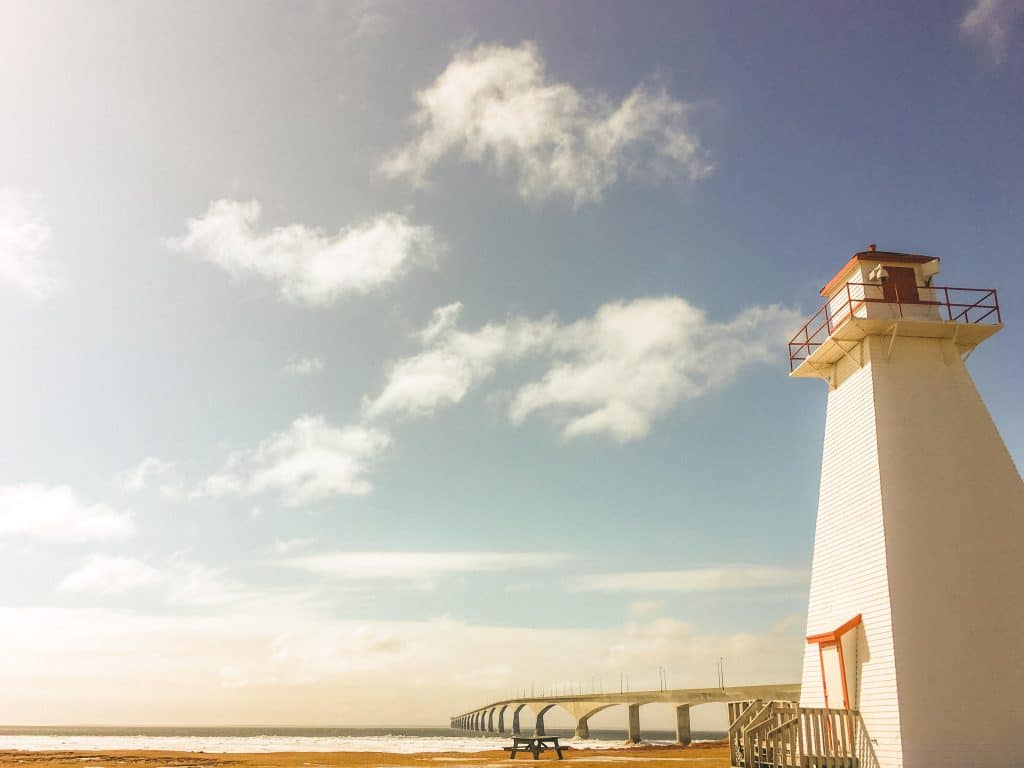 You might also like: 25 Unique Things To Do In Nova Scotia
You might also like: 35 Best Things To Do In New Brunswick
10 Things To Do in Beautiful Prince Edward Island
Points East Coastal Drive
The Points East Coastal Drive region has 13 golf courses, 50 beaches, six lighthouses, 34 historical and cultural attractions, more than 100 restaurants, 12 provincial parks, six Scenic Heritage Roads and a national park.
East Point lighthouse
Firstly, for great ocean views, head over to Elmira to check out Canada's Confederation Lighthouse, also known as East Point Lighthouse. In 1867, this was the only lighthouse built in the country, the year Canada was established.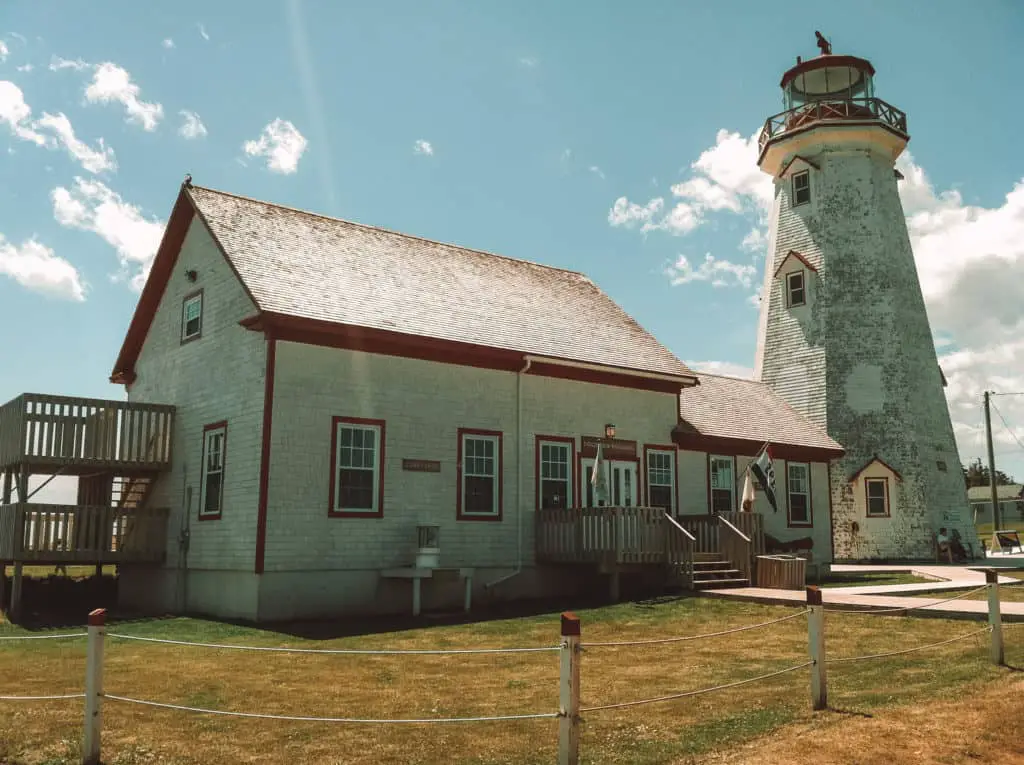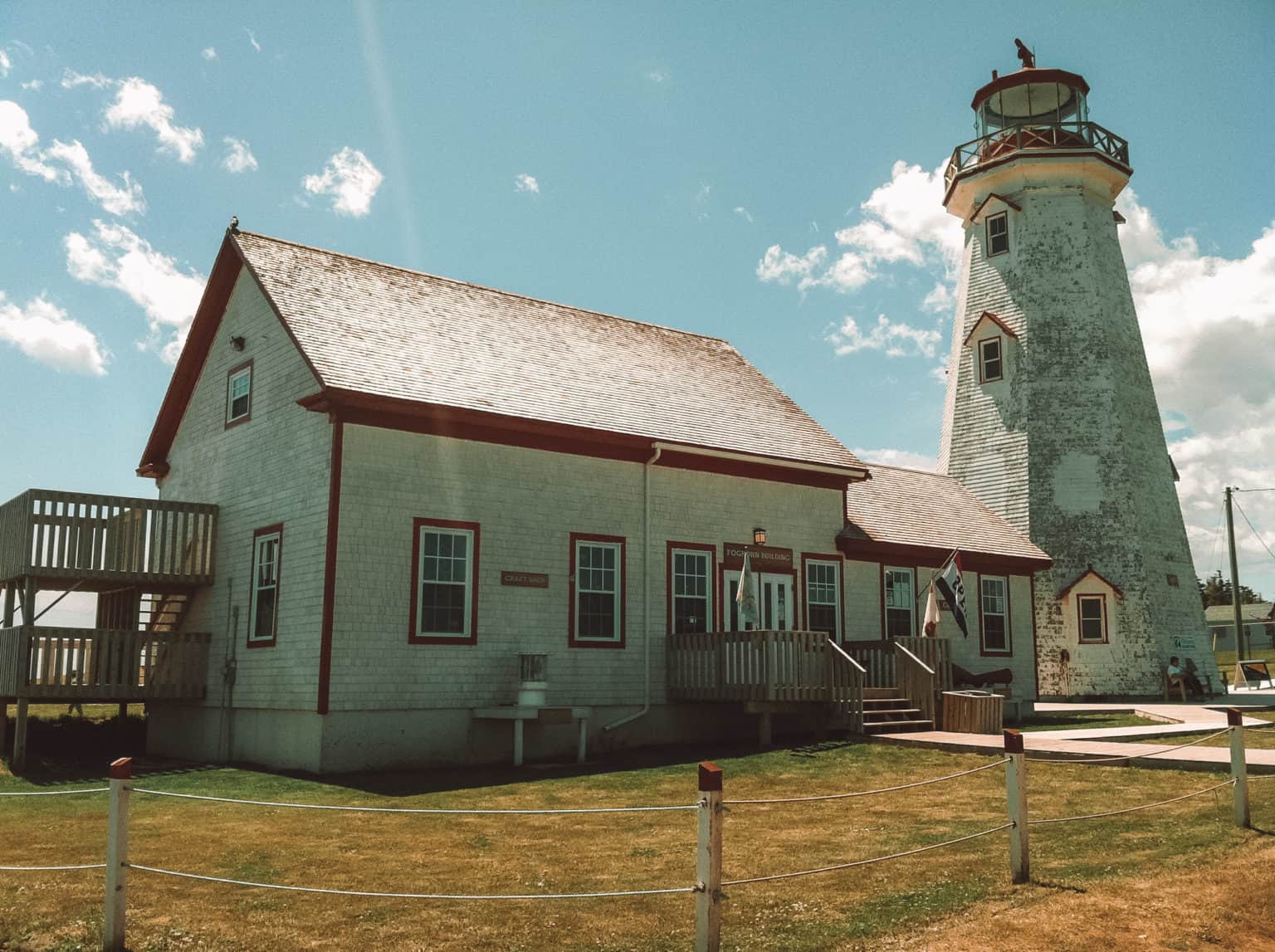 While in this area, make sure to check out Basin Head Beach Prince Edward Island. Their white sand is also known as singing sands because of its sound when you walk on it.
Prince Edward Distillery
Do you like potatoes and vodka? Therefore, head over to Hermanville to tour the Prince Edward Distillery, where you can try vodka distilled from local Island potatoes. However, if potatoes aren't your thing, they have a wild blueberry vodka you can taste and bring home. 
Visit the Rossignol Estate Winery
In Murray River, you'll find the Island's biggest and longest-running winery, Rossignol Estate Winery, where you can taste a variety of table and fruit wines. The Estate also offers nice views of the Northumberland Straights.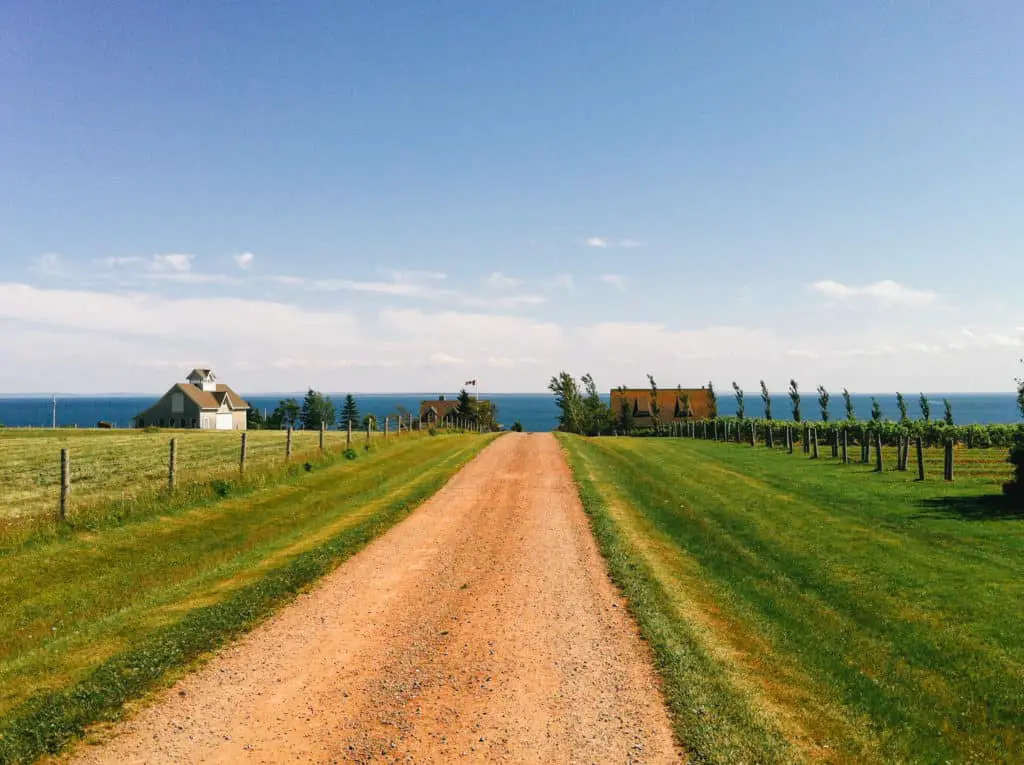 Charlottetown
Where to stay and where to eat in Charlottetown
If you're planning on staying in the Charlottetown area, I highly recommend The Great George Hotel. I've stayed at this Boutique hotel countless times, and it's an absolute treat. It's located downtown close to the waterfront as well as the best restaurants. The Delta Hotels Prince Edward by Marriott is a great waterfront downtown alternative. Some of my favourite restaurants: for breakfast, check out Leonhard's Café and Restaurant, for lunch, go to The Gahan House and for dinner, make sure to treat yourself to Sims Corner Steakhouse. 
Victoria Row
While you're strolling in beautiful Charlottetown, make sure to check out Victoria Row. A beautiful street that is pedestrian-only during the summer months. It has great restaurants and patios as well as cafes and shops. On one end, you'll find Province House and, on the other, the Confederation Centre.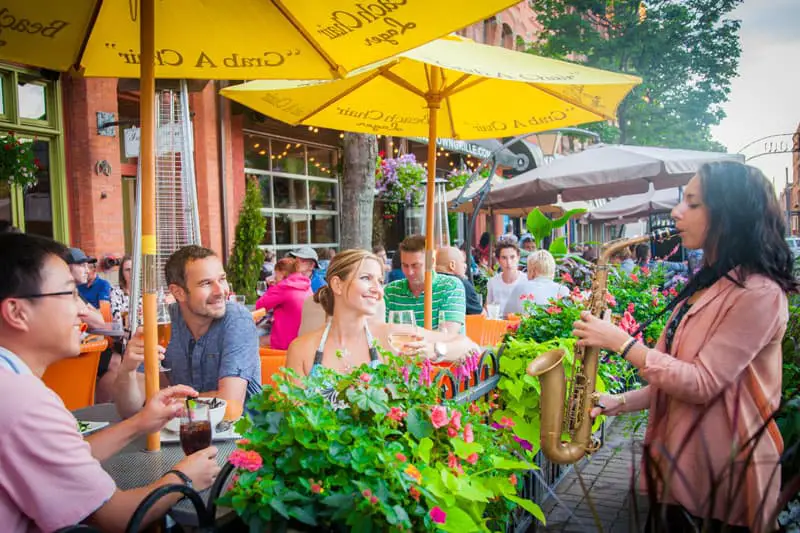 Province House National Historic Site 
Province House National Historic Site is where the Prince Edward Island legislative assembly meets. It's currently under renovations but is expected to reopen to the public in 2022.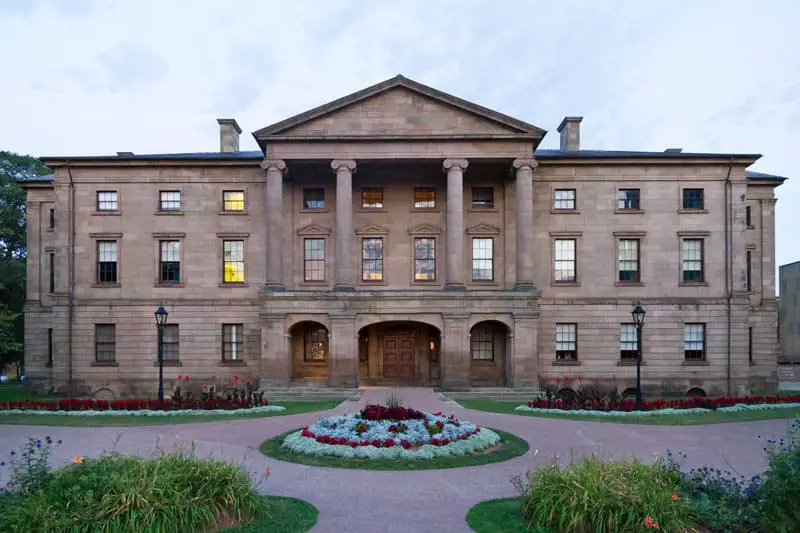 The Confederation Centre of the Arts
The Confederation Centre of the Arts is where to go if you want to visit an art gallery or see a comedy or musical event such as Anne of Green Gables: The Musical, which holds the Guinness World Record for the longest-running annual musical theatre production broadway musical.
William Henry Pope Statue
Next, if you're exploring Peake's Wharf Historic Waterfront Merchants in Charlottetown, make sure to take a seat and pay a visit to William Henry Pope. In recognition of the 150th anniversary of the 1864 Charlottetown conference, which led to Canada's creation, this bronze statue was created by artist Jules Lassale.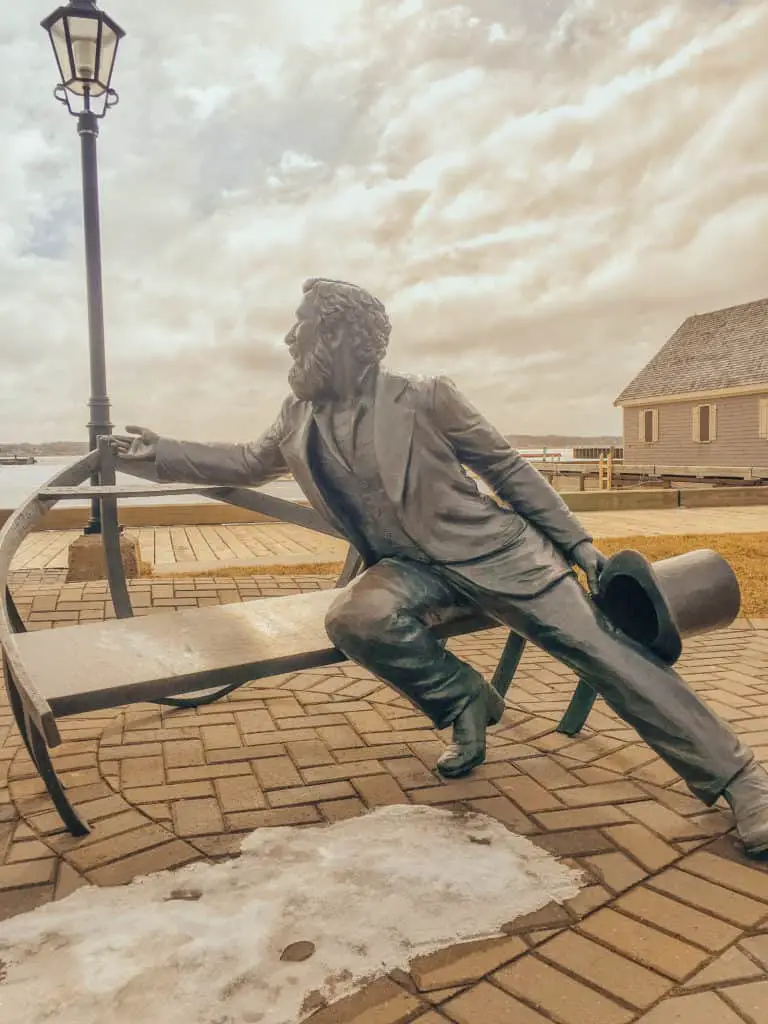 Central Coastal Drive
The second region is Central Coastal Drive. In short, it has sections that run along the Northumberland Strait, where the sandstone cliffs are prominent. You'll also get to drive by the Confederation Bridge and some of the Island's most incredible ocean views on PEI's northern side. 
The Dunes Studio Gallery and Café
The Dunes Studio Galery and Cafe is such a lovely place, and it has it all. It has a gallery where you can shop from over fifty artisans and an art gallery featuring PEI artists. It also has a pottery studio where you can see works in progress and ongoing demonstrations. Above all, it has a fantastic restaurant where you'll enjoy exceptional culinary experiences with its offering of fresh local seafood and produces and overlooks its extensive gardens. There's even an art studio and an eclectic clothing store.
It's only a short 20 minutes drive from Charlottetown.
Anne of Green Gables House
Prince Edward Island National Park, located on the north shore, is home to some of the best white sand beaches and to the Green Gables.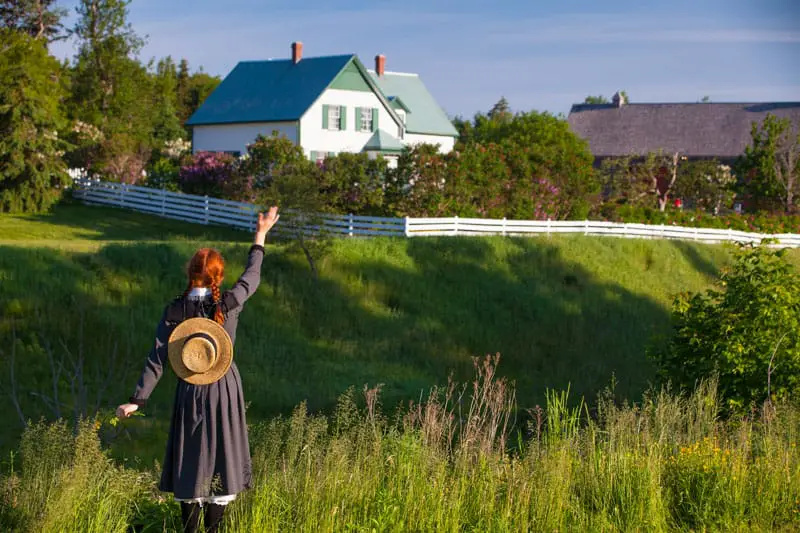 You can't go to PEI and not visit the House of Anne of Green Gables. In other words, make sure you visit the site that inspired the setting for Lucy Maud Montgomery to create her beloved tale of the red-haired orphan.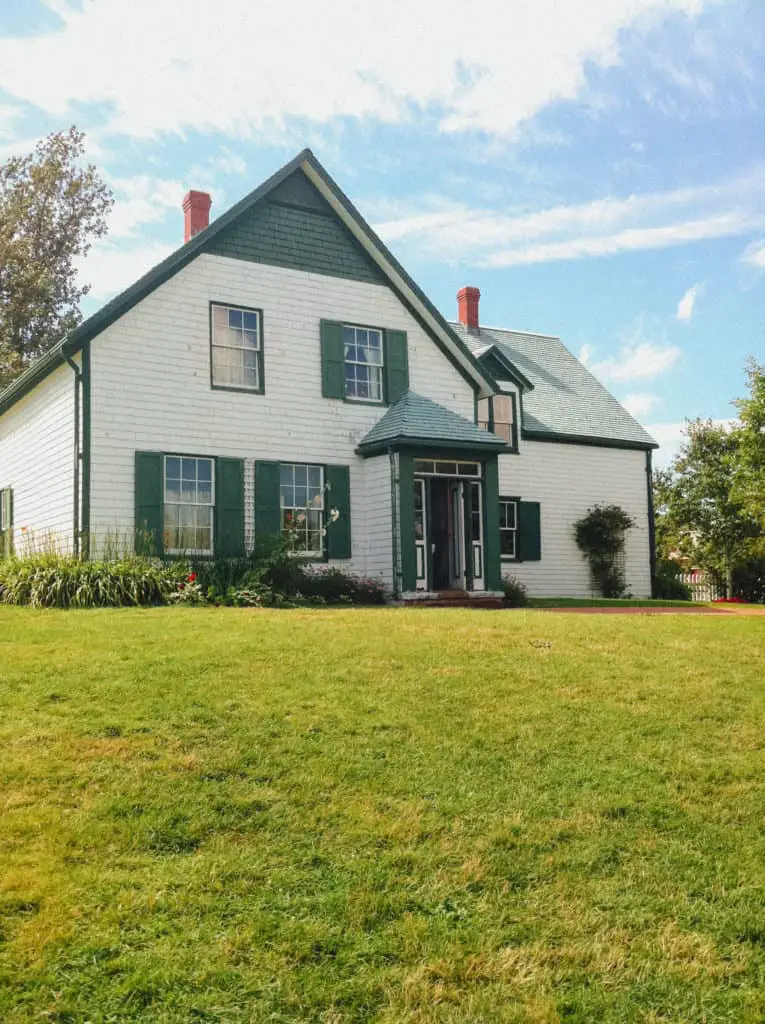 COWS Ice Cream
While in Cavendish, make sure to get ice cream at COWS Cavendish Boardwalk. I promise you; this will be the best ice cream you have ever tried. This ice cream is handmade and has creative cow names. While you're grabbing ice cream, make sure you also get some of their cow chips, you won't regret it. 
Visit the Confederation Bridge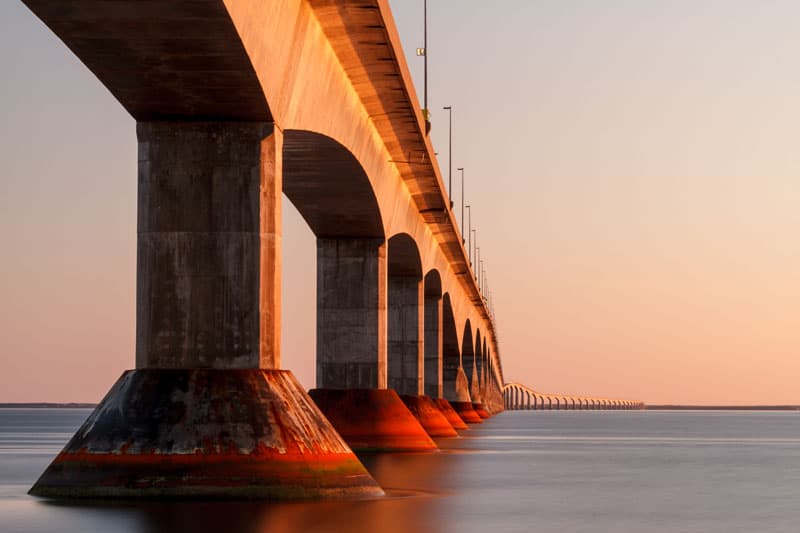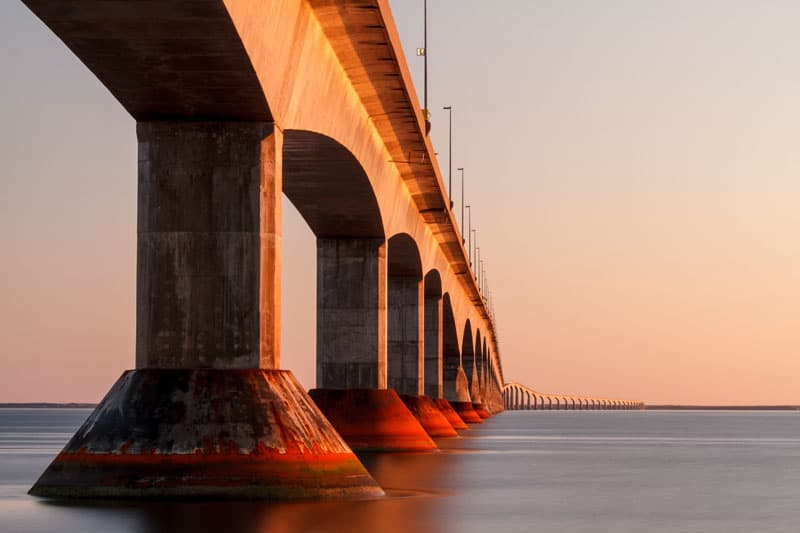 Located in Borden-Carleton, the Confederation Bridge is a must-see. This beauty is 12.9-kilometre long and connects the provinces of PEI and New Brunswick. The Confederation Bridge has been considered one of Canada's top engineering achievements of the 20th century.
North Cape Coastal Drive
The third and final region is North Cape Coastal Drive. It has houses made from bottles, a restored lighthouse now operating as an inn, and a museum celebrating their potatoes.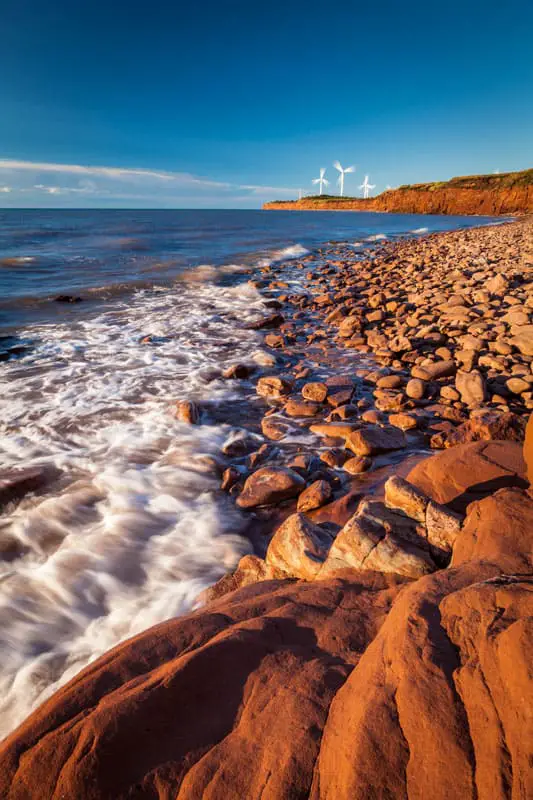 The West Point Lighthouse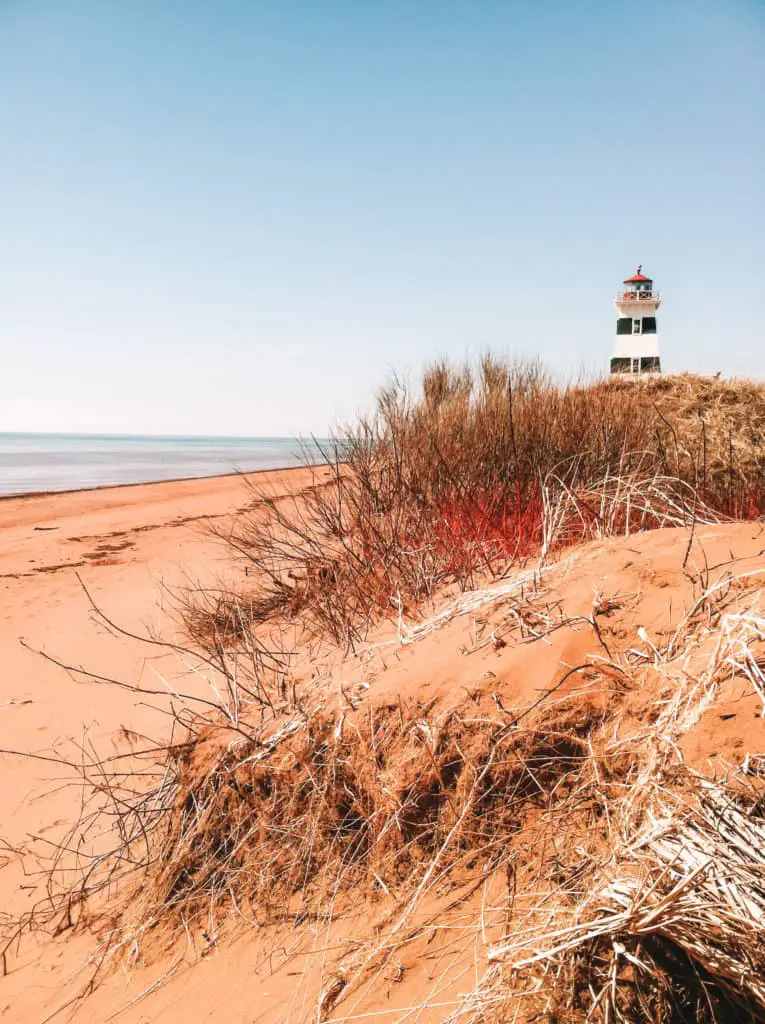 I love lighthouses, and PEI has 63 of them, but this is by far my favourite. The West Point Lighthouse is by far the most unique with its black stripes. This lighthouse sits on a red sandy beach, is PEI's tallest, is home to a museum and a hotel! 
The Bottle Houses
In Cape Edmont, you will find the Bottle Houses. That is to say that this village contains a six-gabled house, a tavern and a chapel all made of bottles. This neat site also has lovely gardens surrounding the bottle houses.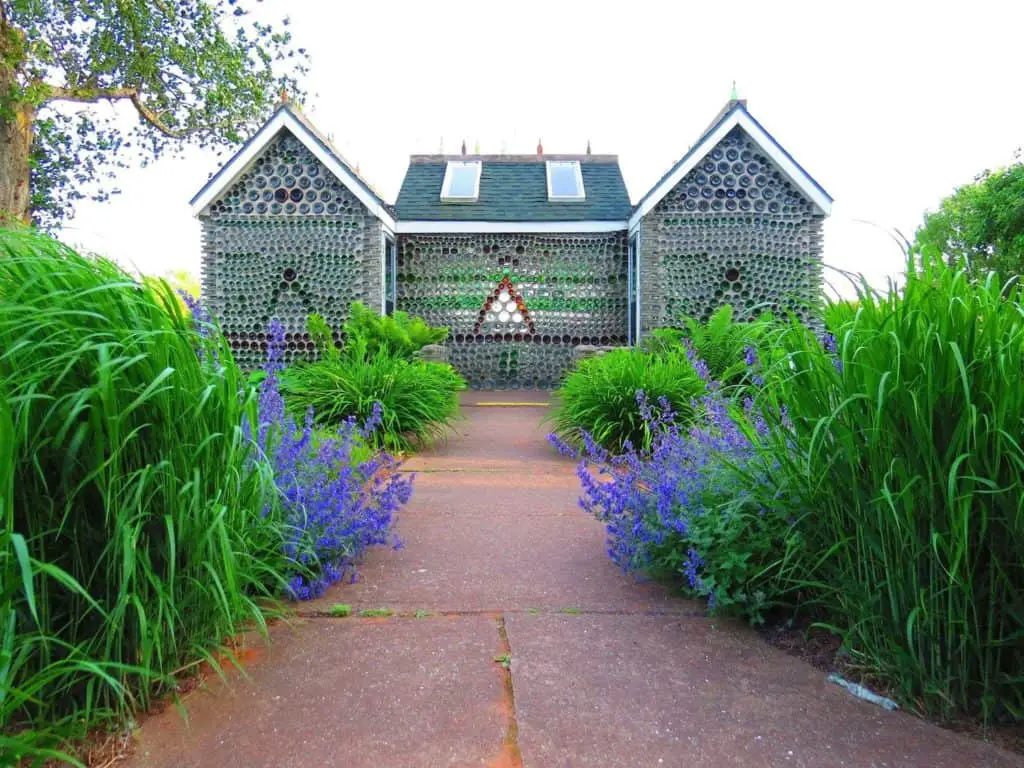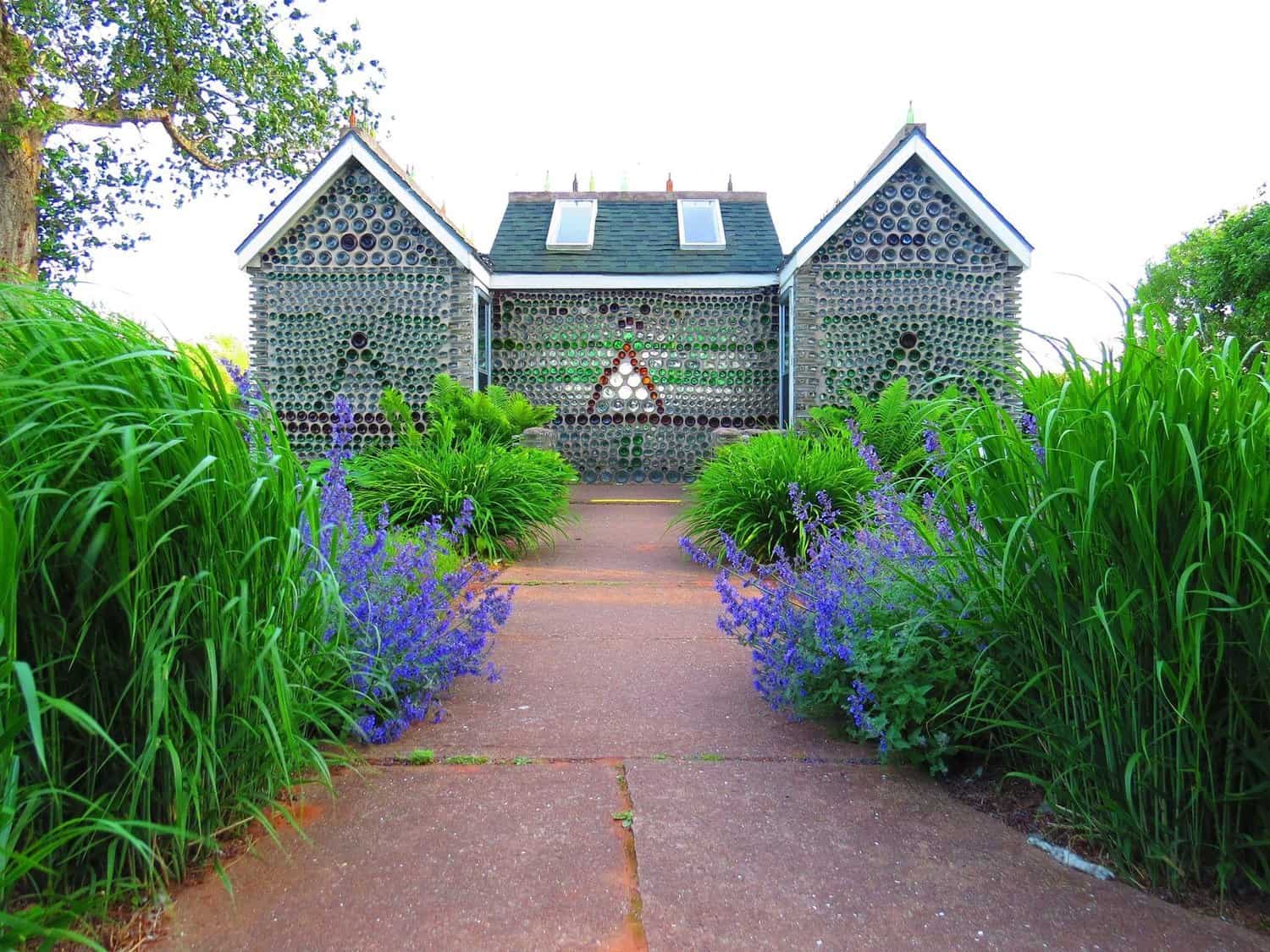 The Canadian Potato Museum 
In O'Leary, you'll find The Canadian Potato Museum PEI. I know it's random, but PEI is known for its potatoes; therefore, it deserves a museum. Above all, they are among the top 11 food museums globally (you read that right, not top 10 but top 11. Still, though!).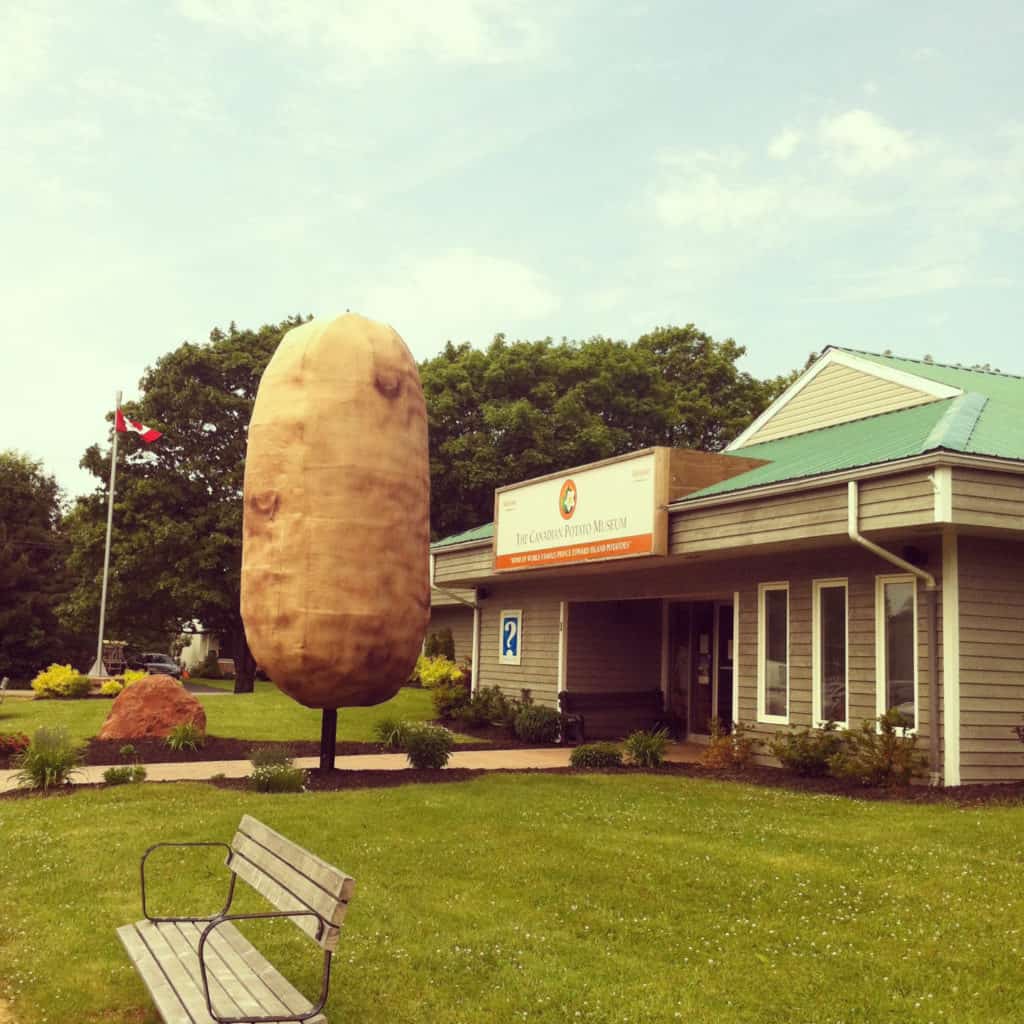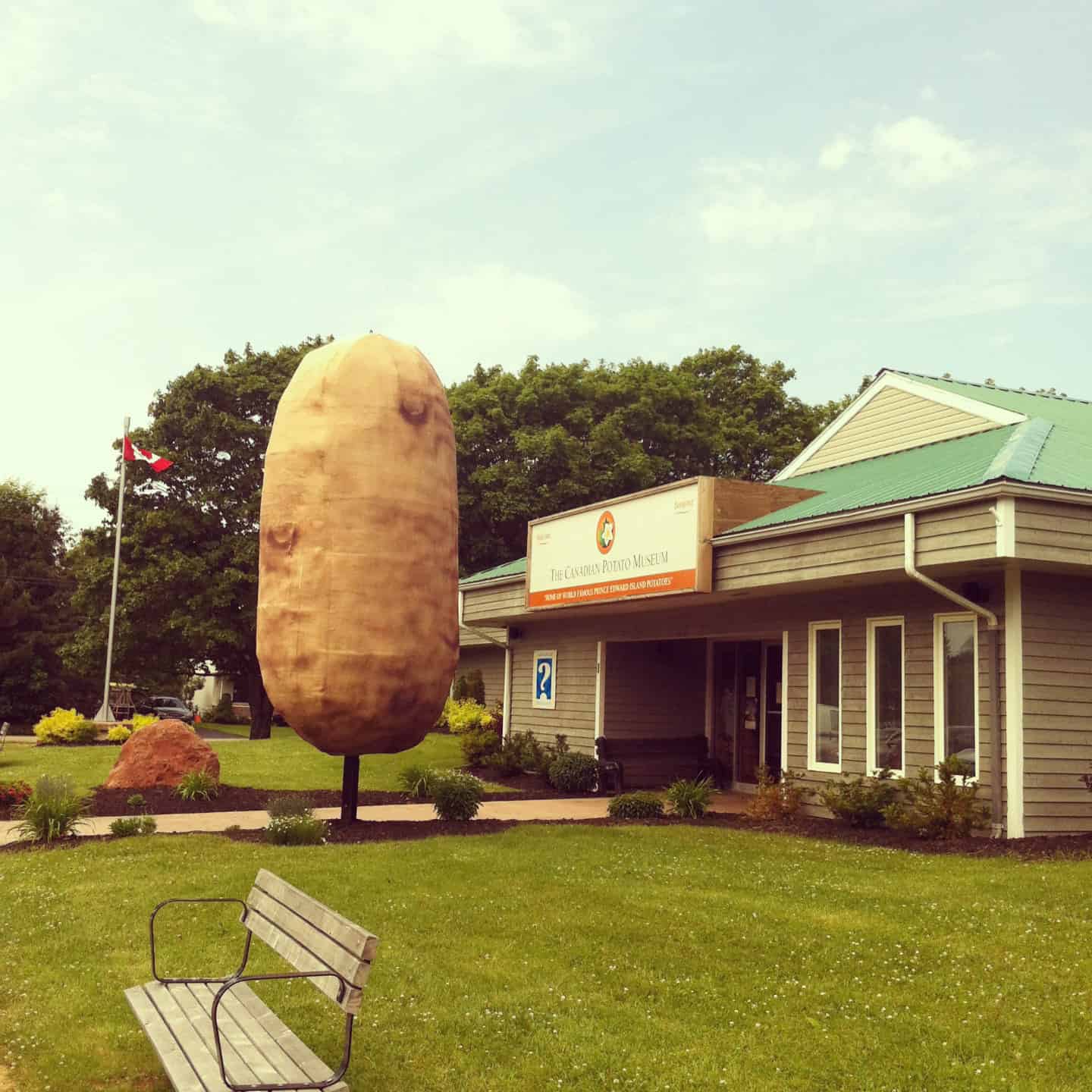 The Confederation Trail
If you're going to embark on the 280 kilometres road trip to drive the Island from tip to tip, you might even want to consider visiting part of the Island via the Confederation Trail. The 449 kilometres of trail great for all fitness levels. The main route starts in Tignish and ends in Elmira 273 kilometres later. 
Pin it for later: 10 Things to do in Prince Edward Island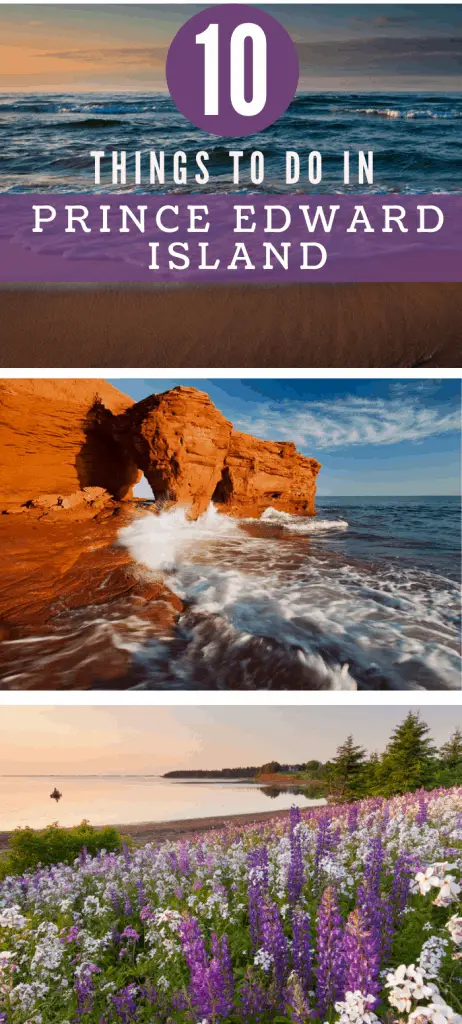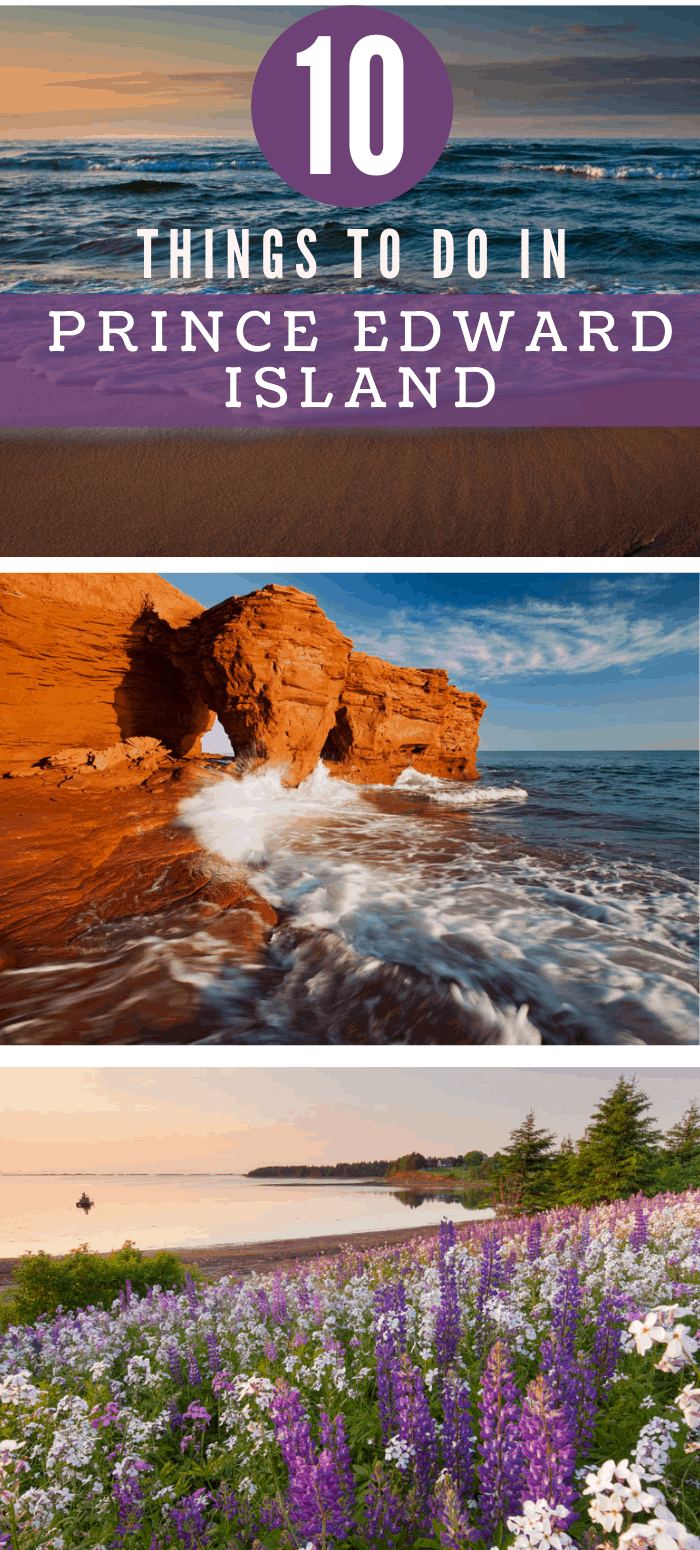 If you're planning a visit next door to neighbouring provinces, make sure to check out 25 Unique Things To Do In Nova Scotia, 35 Best Things To Do In New Brunswick and A peaceful Island on the East Coast.