This Atlantic Canadian province has it all: the city life, the ultimate road trip experience, charming and colorful little towns, breathtaking ocean views, and above all: the highest tides in the world. You'll love these unique things to do in Nova Scotia.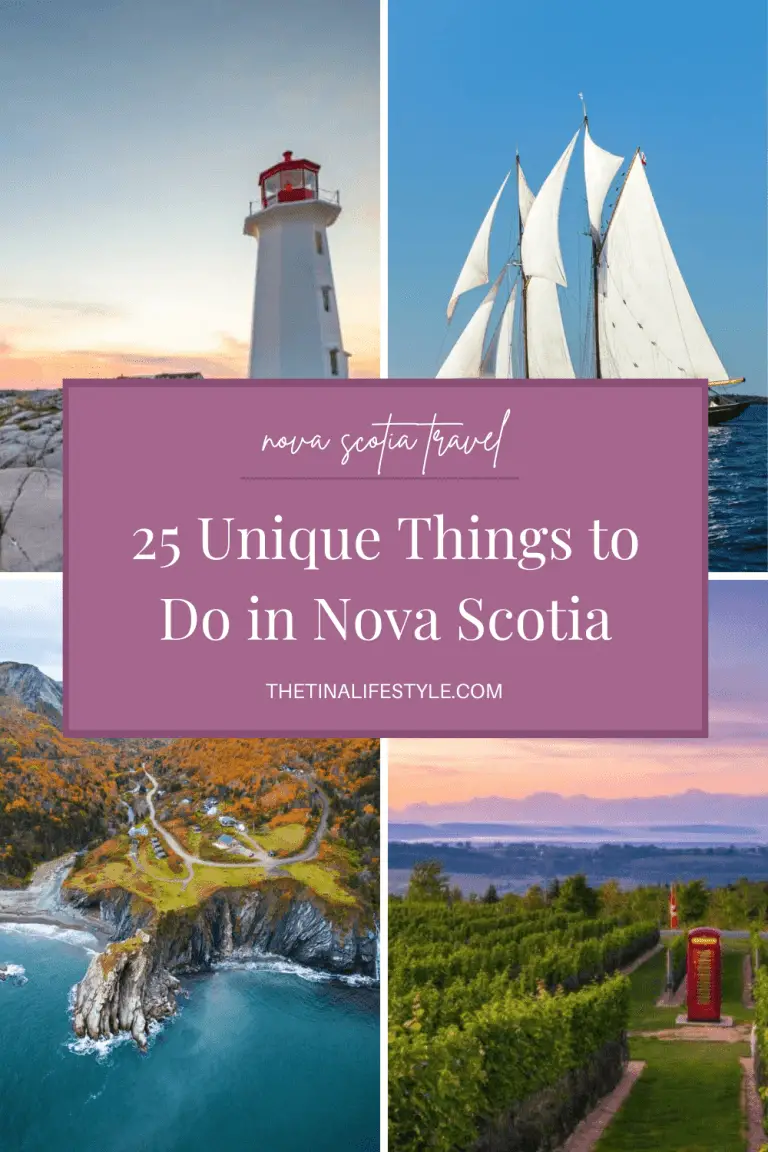 Having grown up and spent most of my life in New Brunswick, a province just a few hours' drive away, I spent a lot of time in Nova Scotia over the years for weekend getaways, weddings, and work trips. Nova Scotia has so much to offer; it never disappoints.
This Canadian province is located on the East Coast. Halifax Stanfield International Airport is where you'll land if you're flying. This airport is also very central if you plan a road trip to other maritime provinces such as New Brunswick and Prince Edward Island. 
This post may contain some affiliate links. If you click on the product links and make a purchase, it allows me to make a small commission at no extra cost to you! In return, it helps me in maintaining this site to continue to help you!
Things To Do In Nova Scotia
Things to Do in Halifax
Halifax is Nova Scotia's biggest city, and it offers great shopping, dining, and entertainment. It's a great place to visit for a weekend getaway.
Halifax Seaport Farmers Market
First on this Halifax list of things to do is one of my favorite places to grab breakfast: The Halifax Seaport Farmers Market. With over 250 vendors located on the Halifax harbour, it is known to be the oldest operating farmers' market in North America. Besides the wide variety of options it offers, I love that this market is open from Tuesday to Sunday.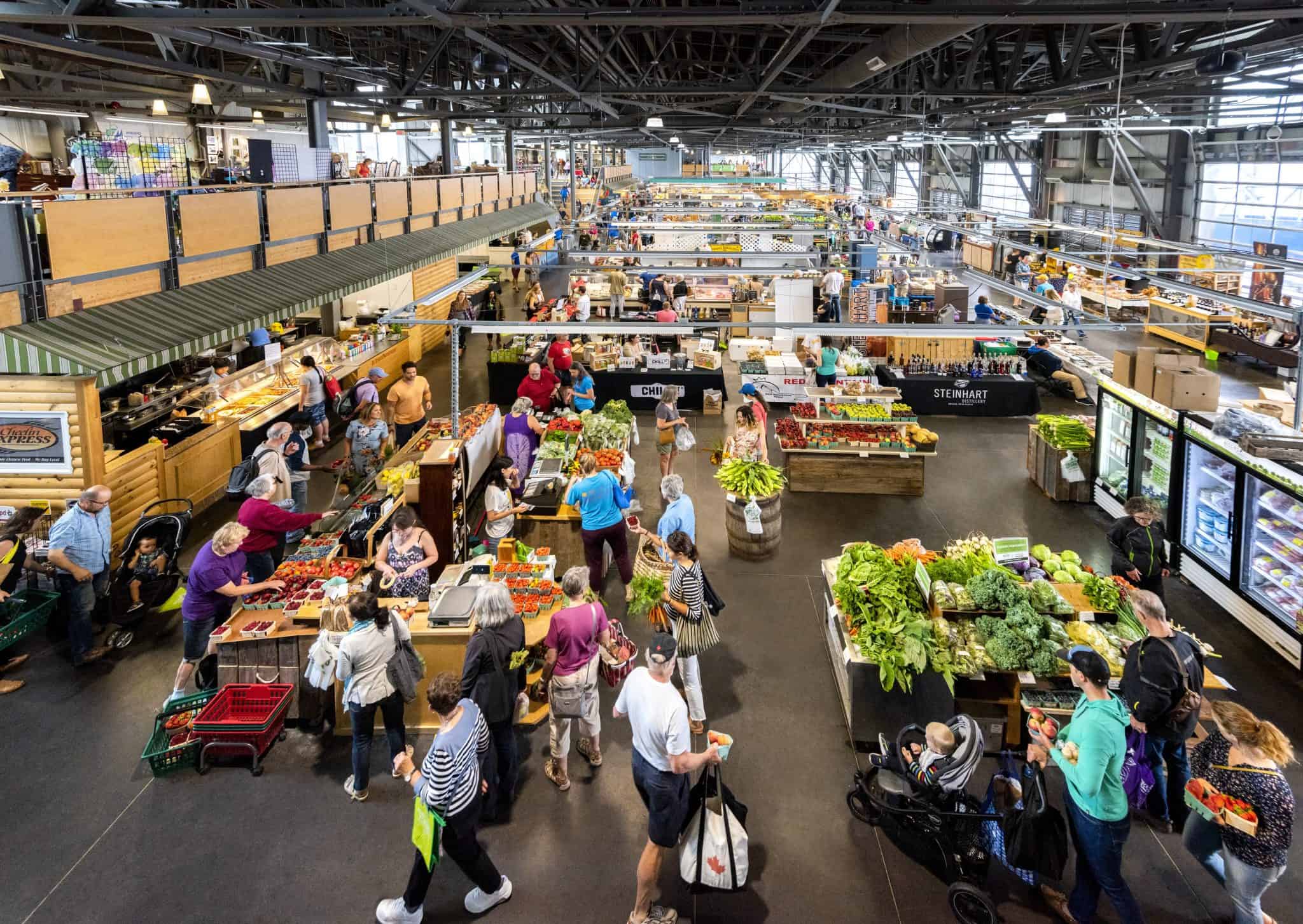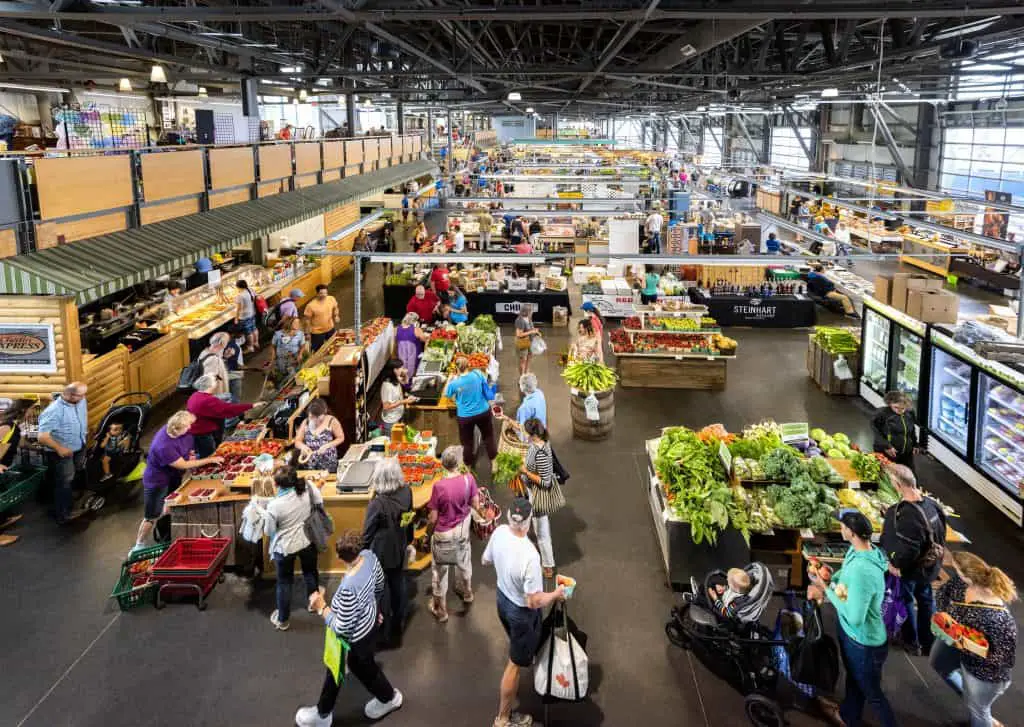 Canadian Museum of Immigration
Next, just down the street from the Farmers Market, you can experience what it was like to immigrate to Canada via Pier 21 at the Canadian Museum of Immigration. Canada's National Museum of Immigration offers exhibits that tell the stories of some of the newcomers that arrived in Canada and the locals who welcomed them. 
Halifax Waterfront Boardwalk
When visiting the city, I love to just stroll downtown and enjoy Halifax's waterfront boardwalk, which offers cute little shops. In the summer, you can enjoy many entertainment and food vendors.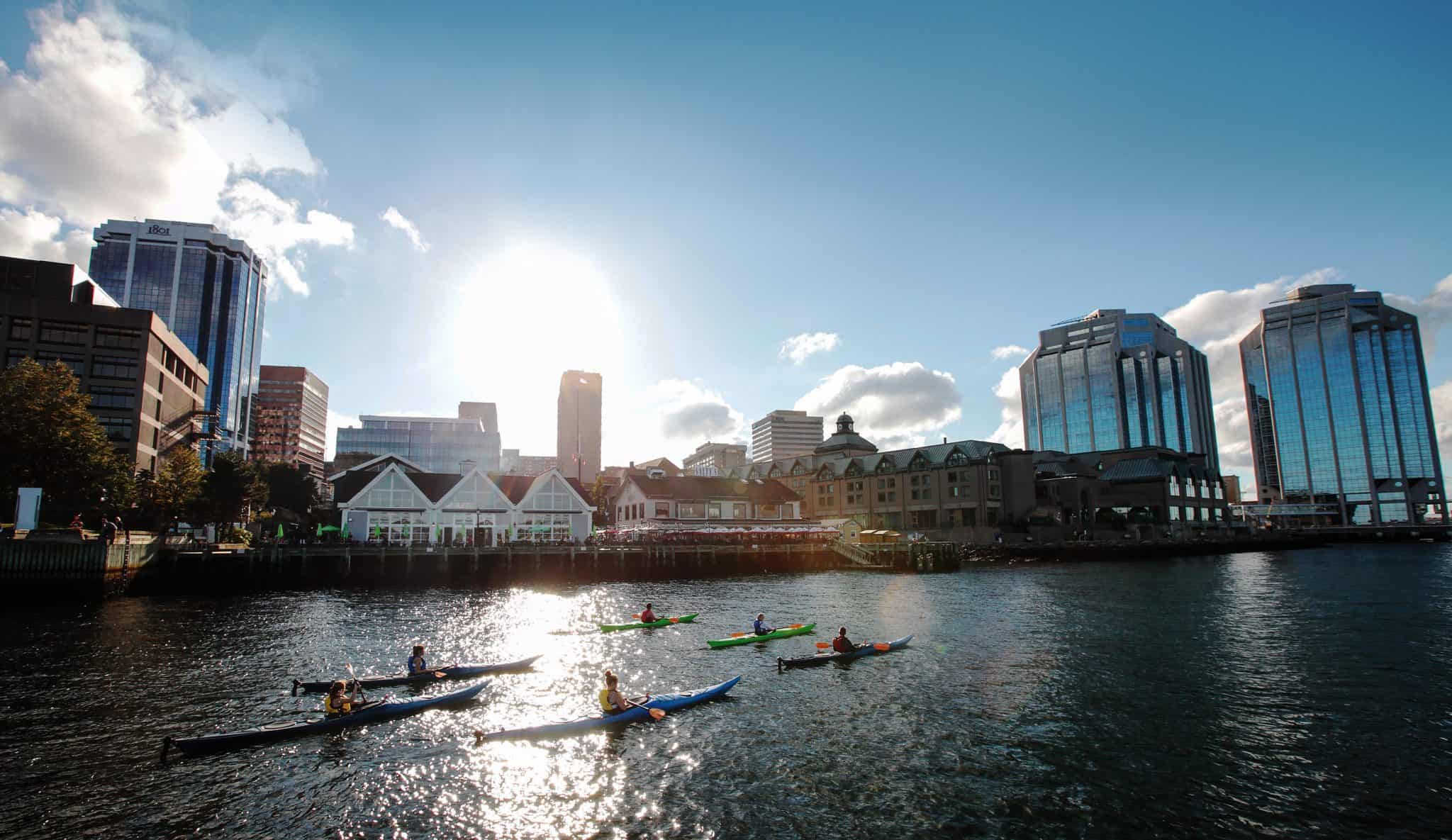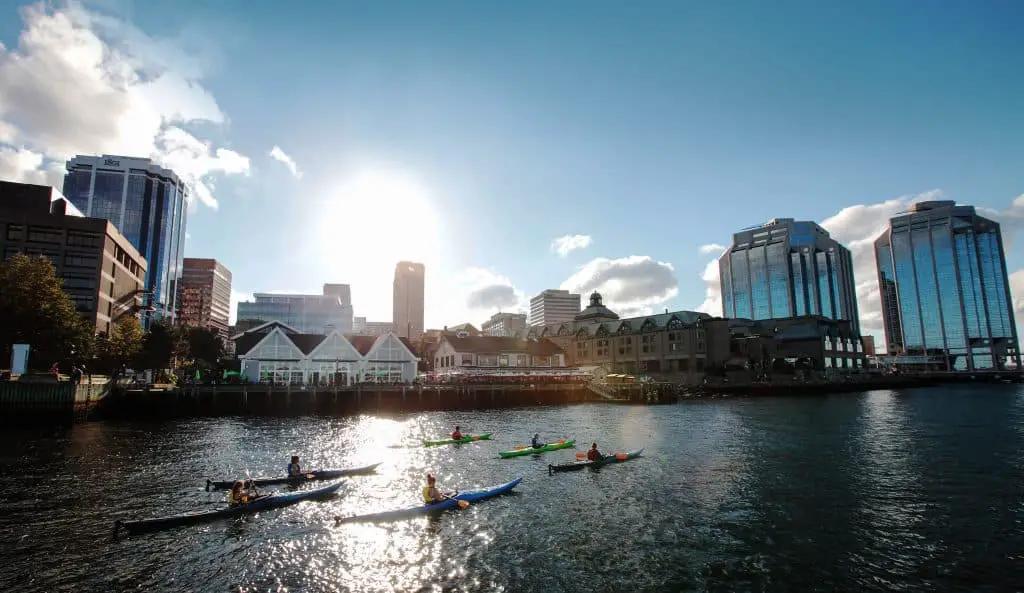 Halifax offers so many great restaurants, such as my favourites downtown: The Gahan House, which has an awesome patio, and The Bicycle Thief, which is the perfect spot to cap off the day with an outstanding dinner.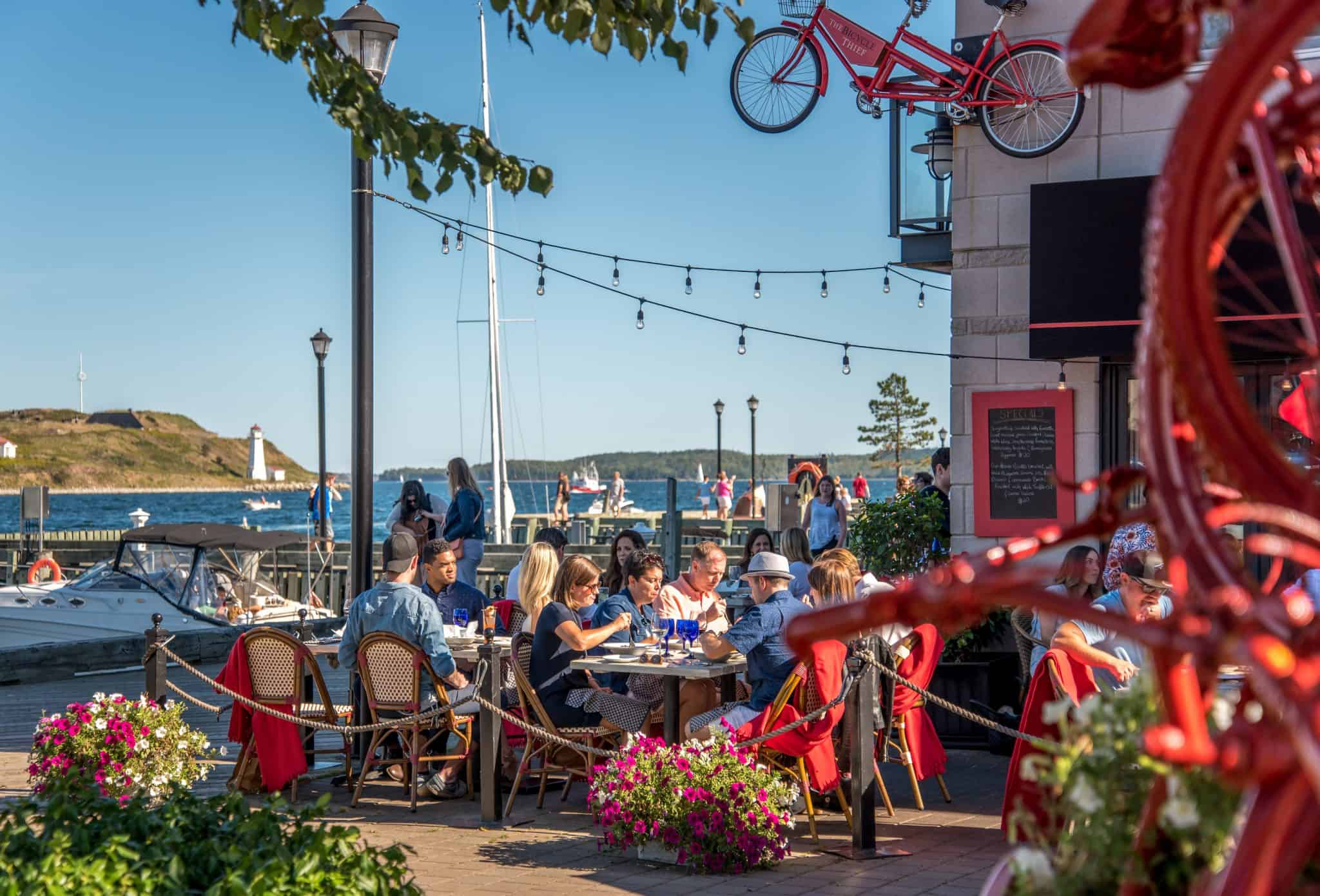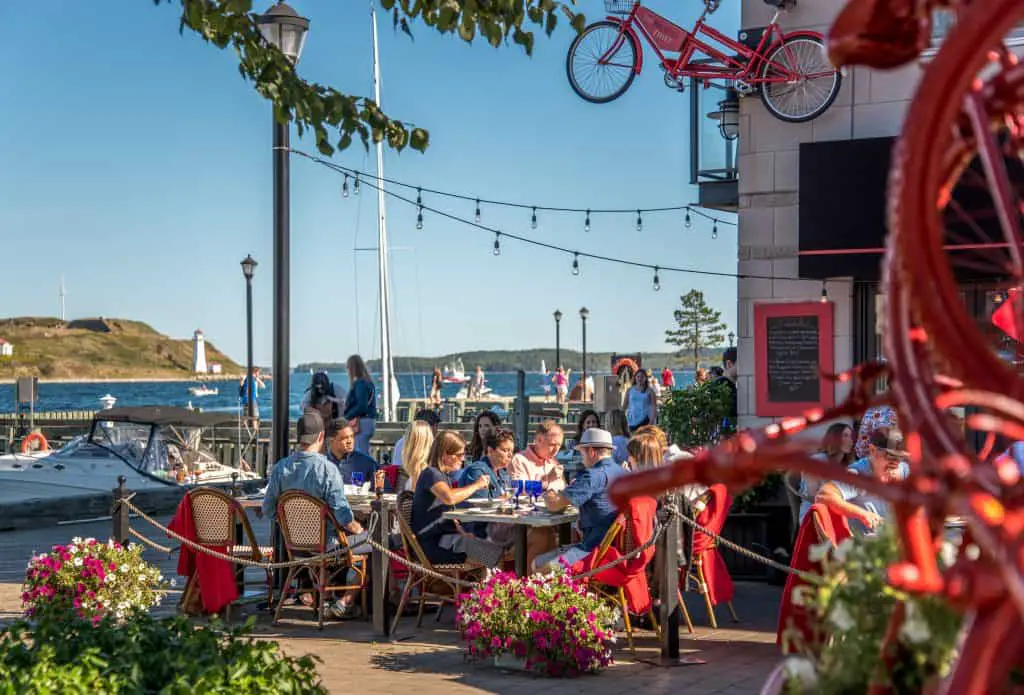 Maritime Museum of the Atlantic
Last on this Halifax list is The Maritime Museum of the Atlantic, which is located in downtown Halifax and offers a glimpse into Nova Scotia's heritage. Get a taste of what you're in for with a virtual tour of the galleries and the Museum's exhibits with Google Street View.
Where to Stay In Halifax
I love to stay at The Westin Nova Scotian when I visit Halifax. They have the absolute most comfortable beds. It's downtown, close to all the best restaurants and shops. But most importantly, it is located just across the street from the Farmers Market mentioned above.
The South Shore
Peggy's Cove
Firstly on this South Shore list is Peggy's Cove. Being the lighthouse fan that I am, I have to recommend the iconic Peggy's Cove. It's just a short drive from Halifax, making it an excellent option for a day trip. This location and the lighthouse scream East Coast and offer incredible views of the Atlantic Ocean.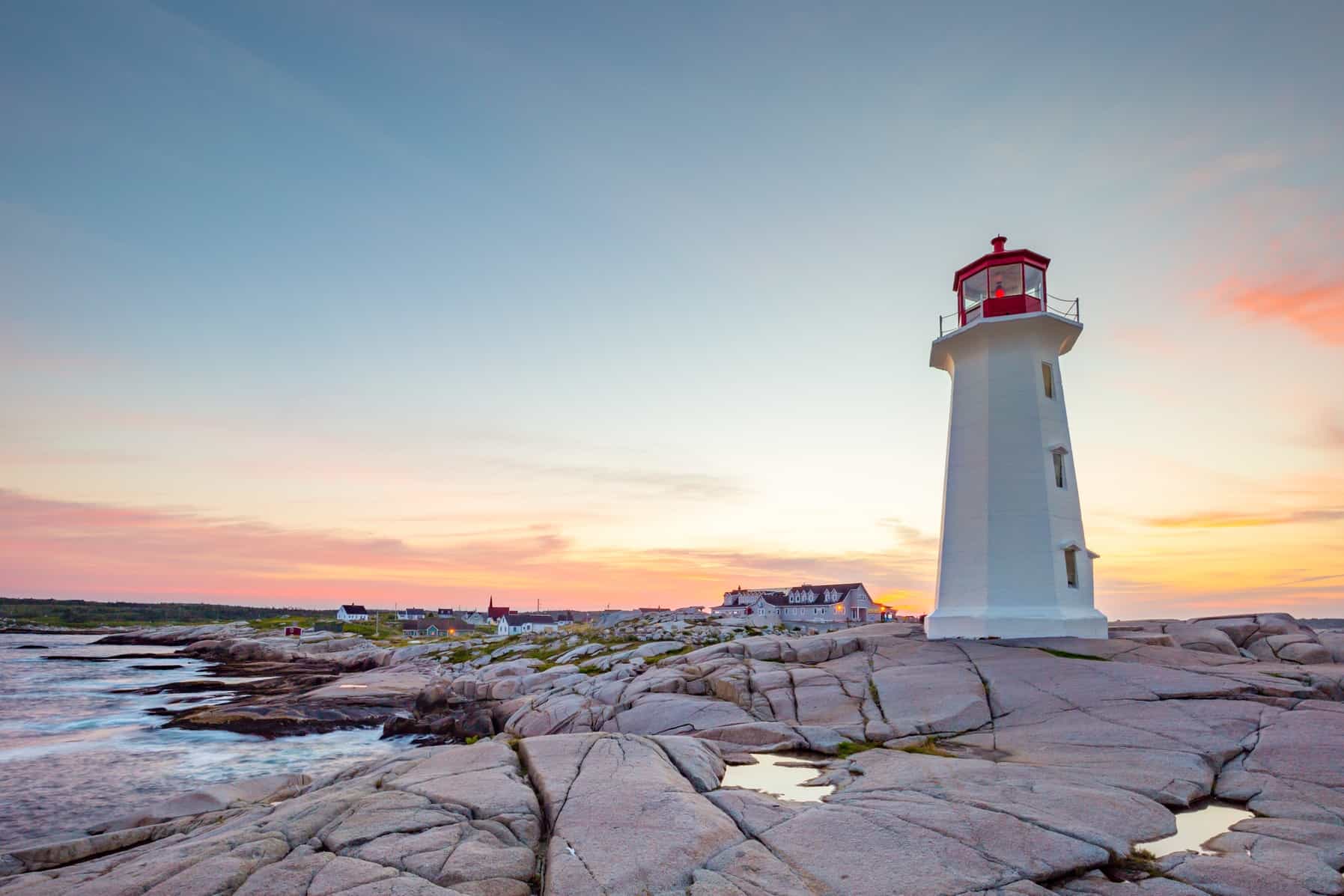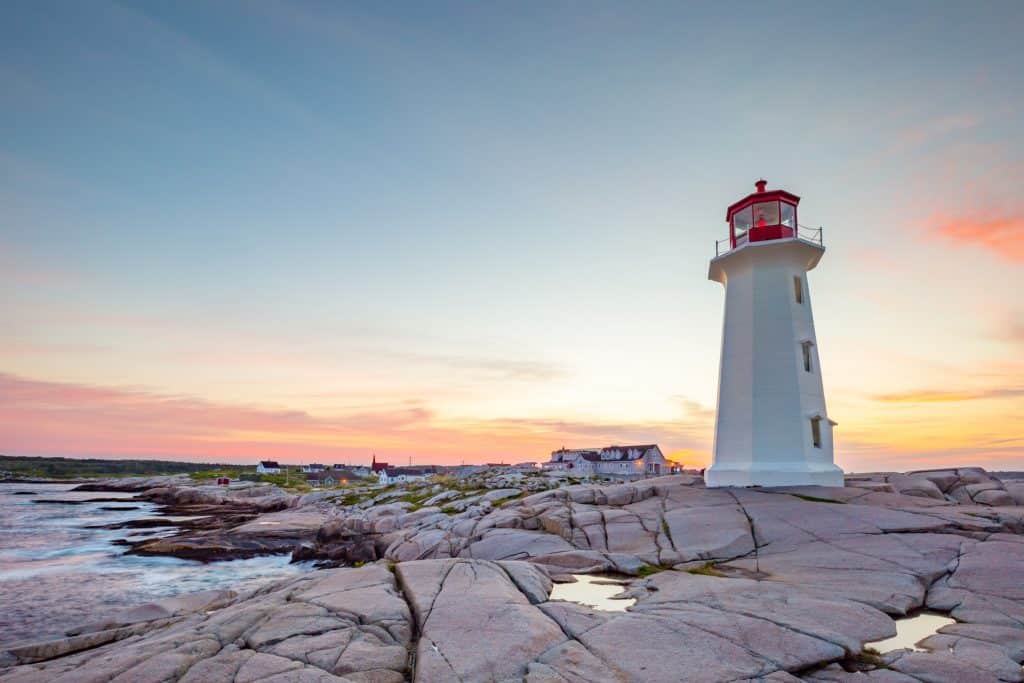 Lunenburg
On Nova Scotia's South Shore is Lunenburg: the prettiest, most picturesque fishing village imaginable and a UNESCO World Heritage site. While you're there, take advantage of the many waterfront-view dining options.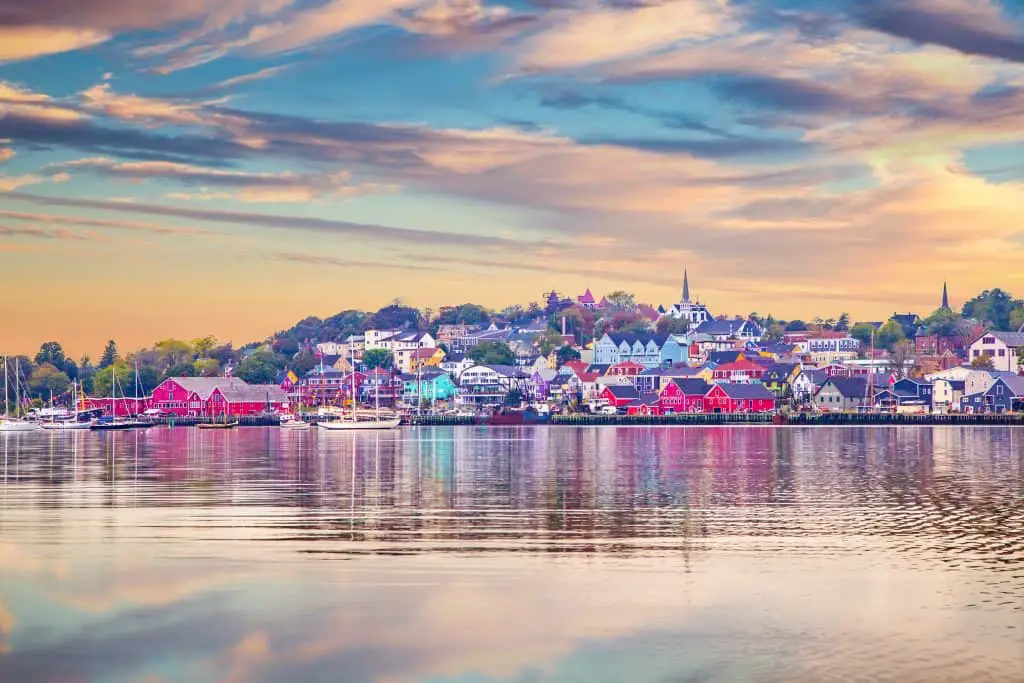 Take in the views of all its coloured houses by taking a sailboat ride aboard Nova Scotia's tall ship, the Bluenose II.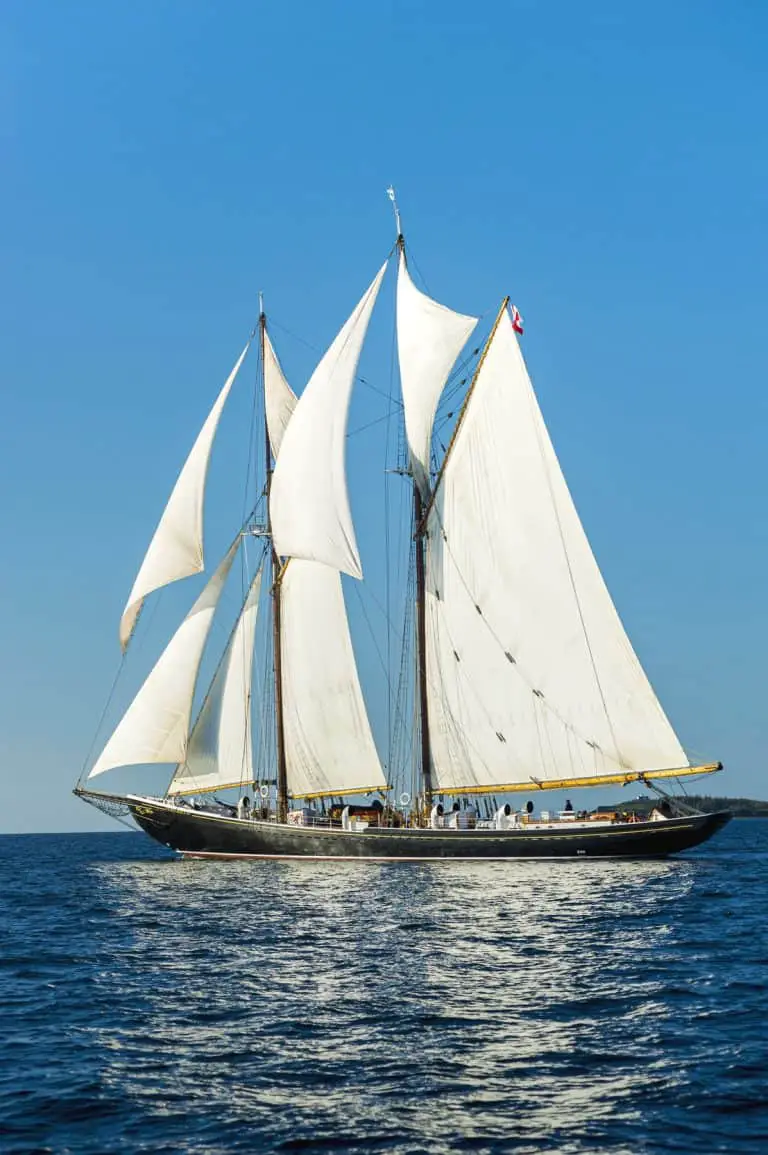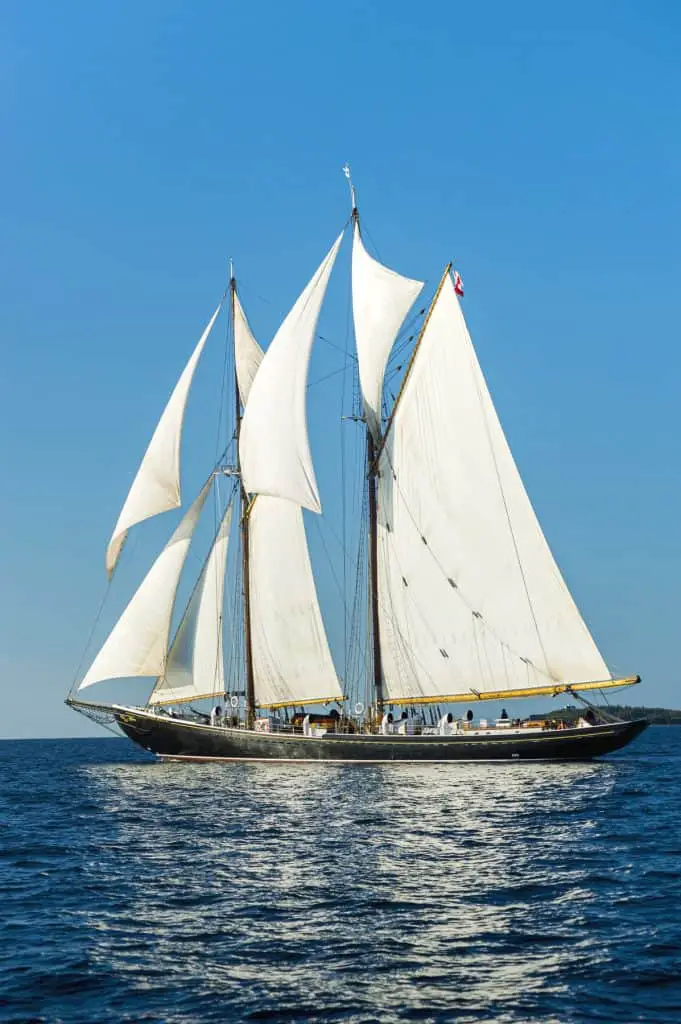 Cape Breton Island
The Cabot Trail
You'll find the ultimate road trip with Cape Breton's Cabot Trail. With this national park where you'll appreciate the beauty of the Cape Breton Highlands National Park as you drive the 300-kilometre (186-mile) Trail. You'll be spoiled with amazing coastal views. It also offers excellent hiking trails, such as the skyline trail, camping, and whale-watching tours.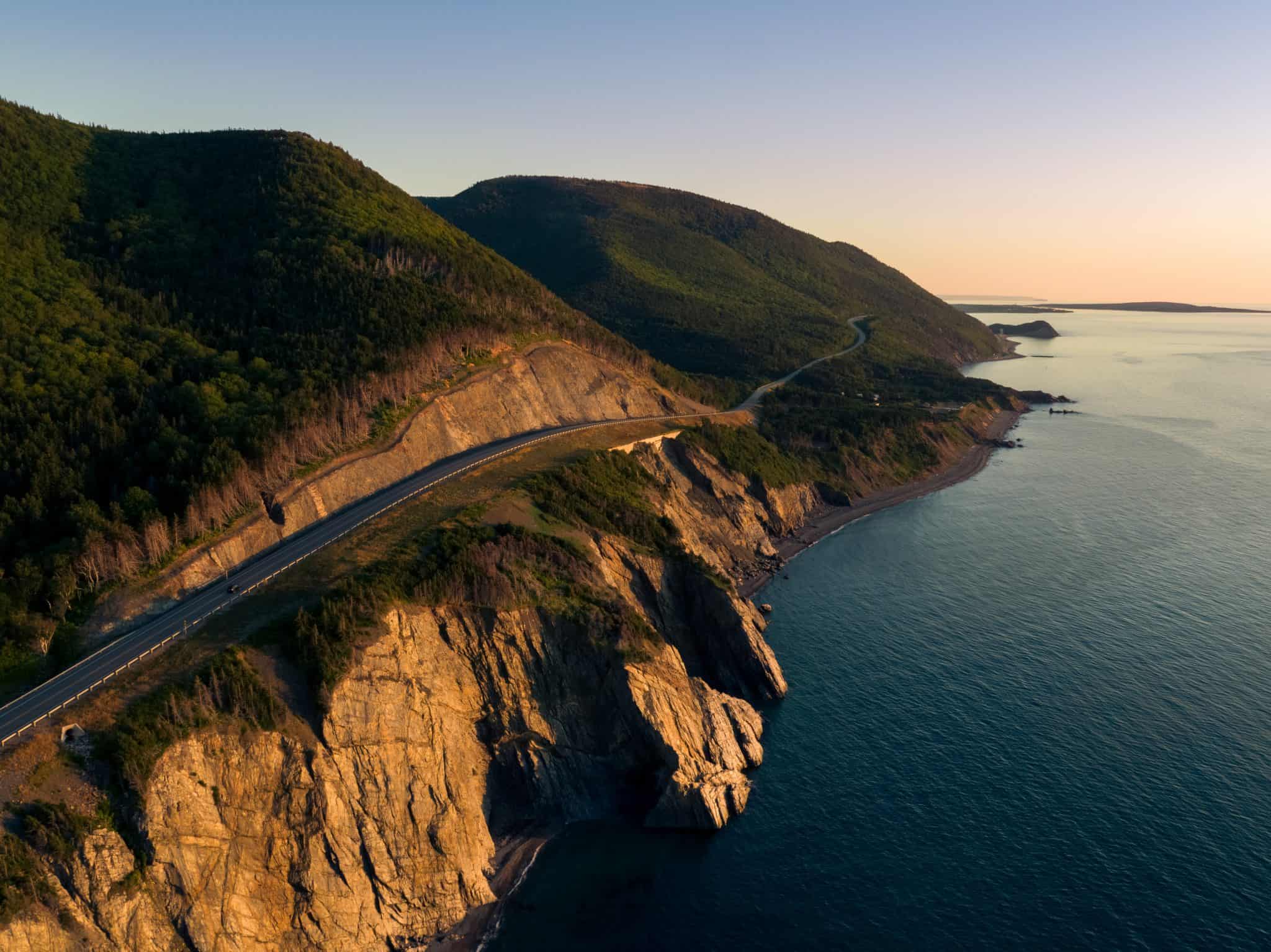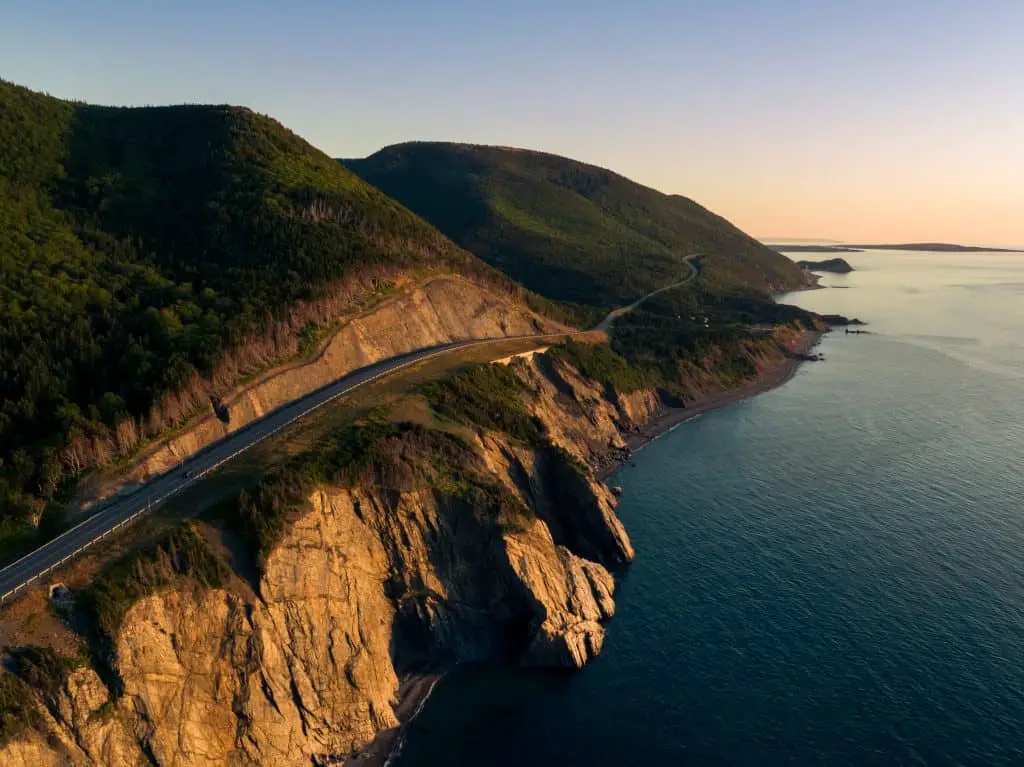 Cape Breton Island has so much to offer. You'll want to check out the beaches at Meat Cove Campground and in Ingonish, which have appeared on a top 50 list for North America.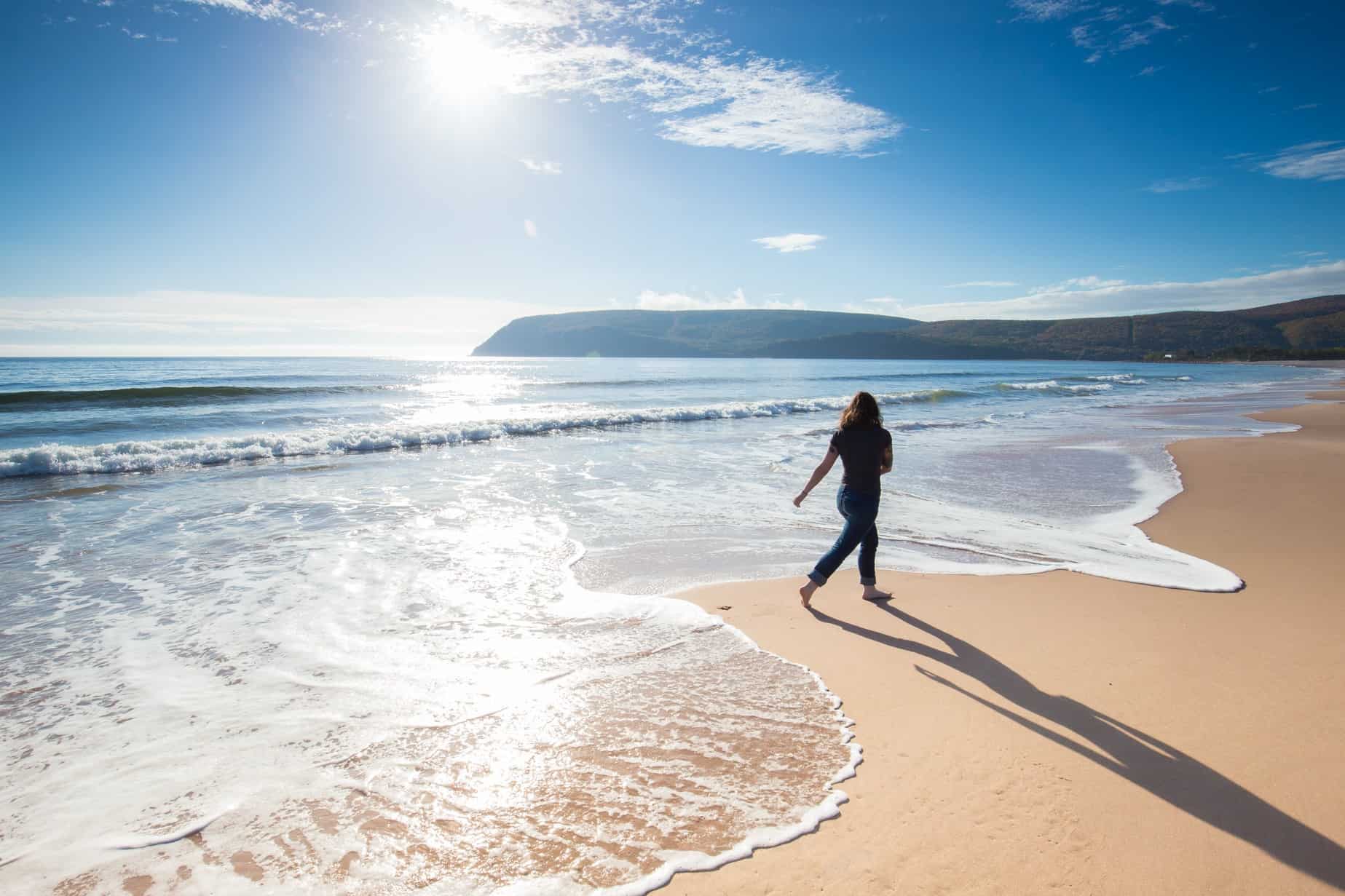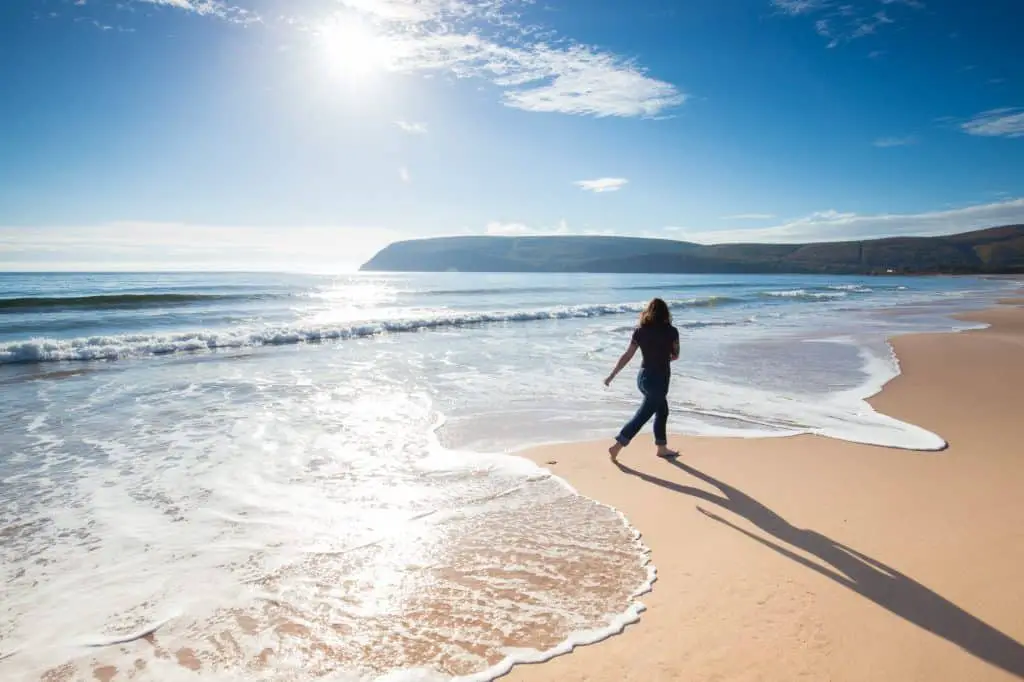 Inverness
Inverness is home to The Resort at Cabot Cape Breton, which has two stunning, world-renowned golf courses. I love this resort so much. It has luxury accommodations with ocean and golf views as well as three restaurants on site that offer seasonal local food. It's the perfect destination for a relaxing escape.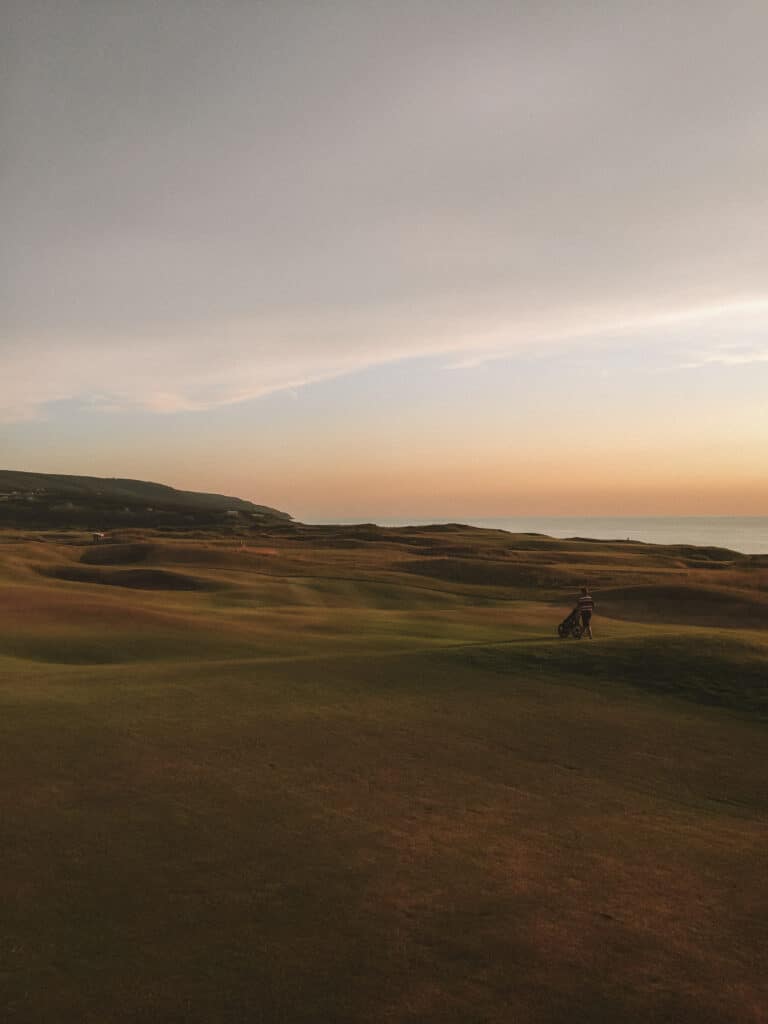 Fortress of Louisbourg National Historic Site
Next up on your Cape Breton itinerary is the Fortress of Louisbourg National Historic Site, another popular destination located in Louisbourg. This National Historic Site of Canada features a partially rebuilt 18th-century fortress from Louisbourg on Cape Breton Island.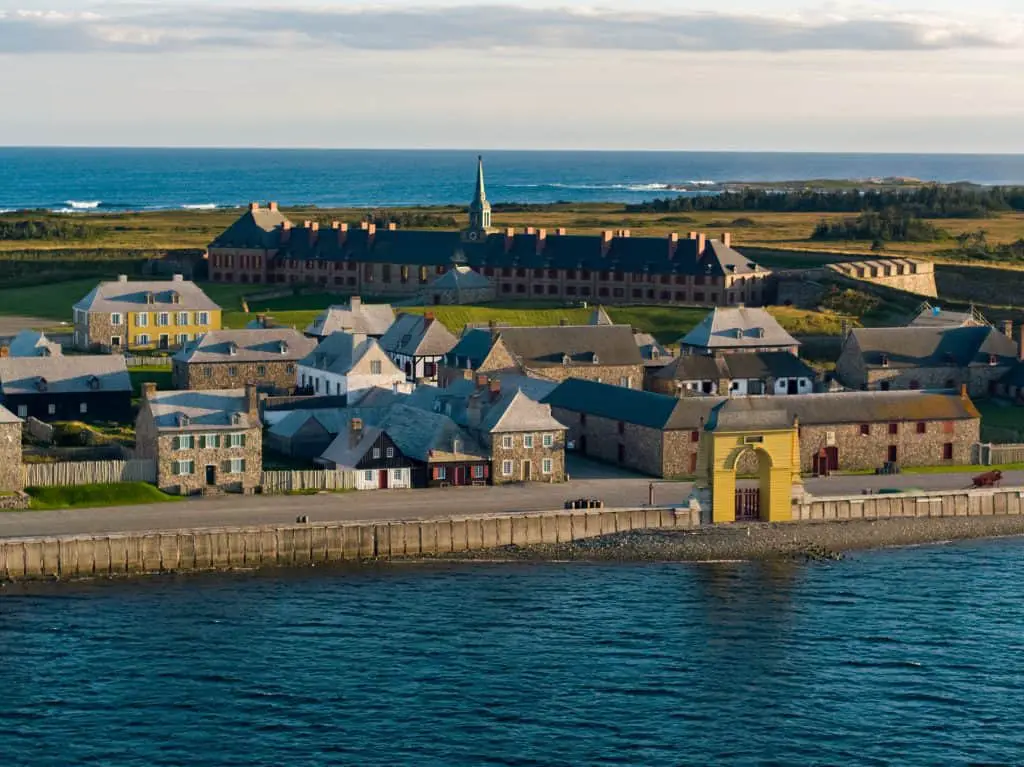 Nova Scotia's Annapolis Valley and the Bay of Fundy
Highest Tides in the World
The Bay of Fundy, which separates New Brunswick and Nova Scotia, offers the highest tides in Canada and the world.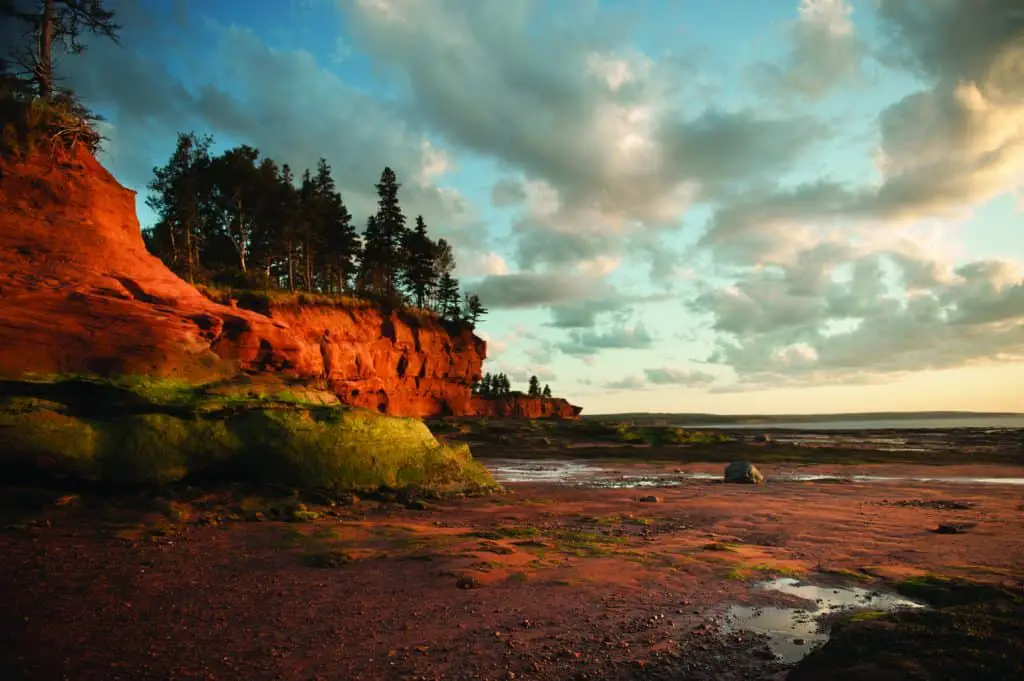 Another excellent day trip that you can do from Halifax is to Burntcoat Head Park, where you'll see the world's highest tides. During low tide, the Park offers guided experiences on its ocean floor. 
Not too far from Burntcoat Head Park, you'll find Tidal Bore Rafting Resort is a popular destination if you want to experience the rapids by going rafting. Their resort also offers cottage life, traditional lobster boils, and local music.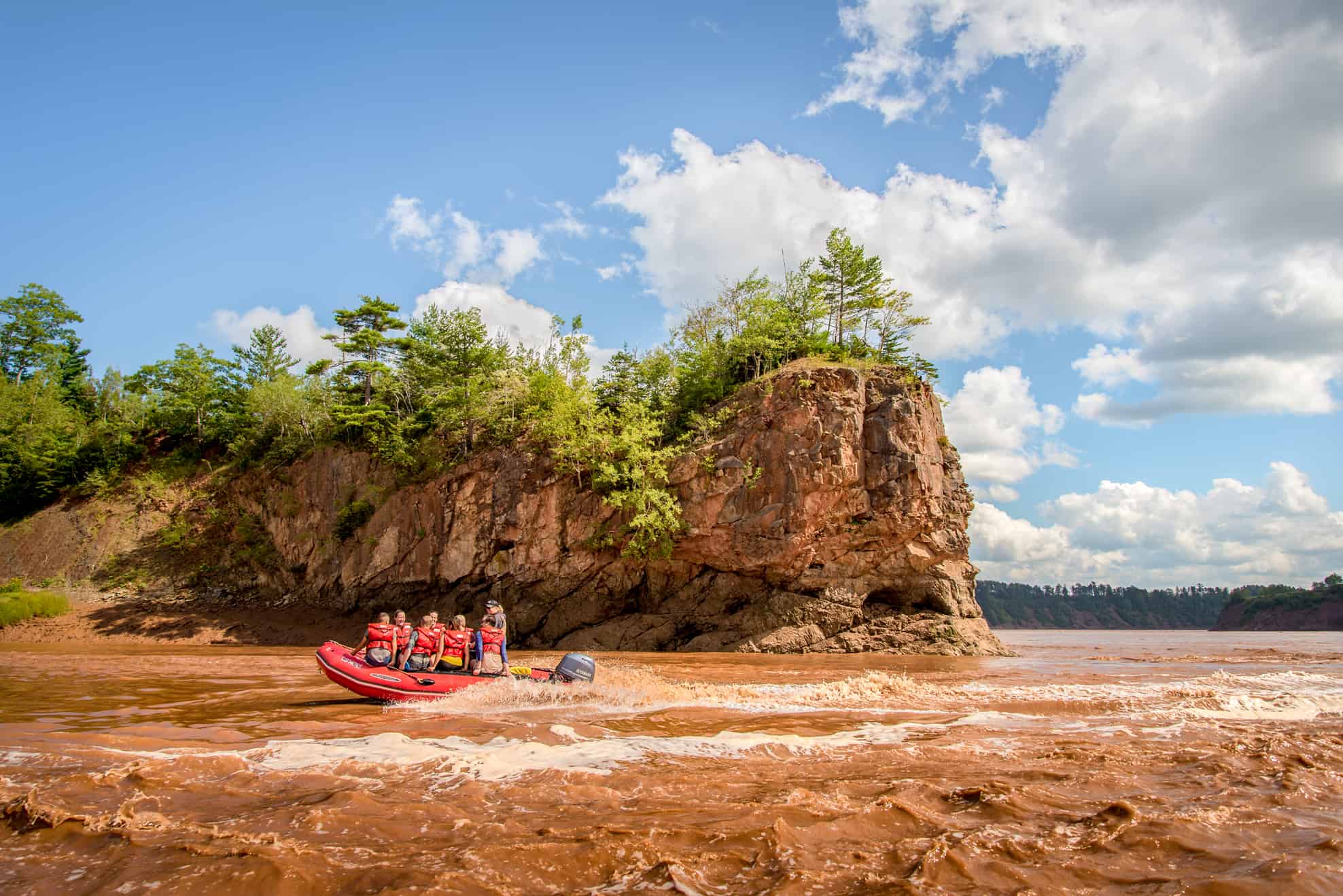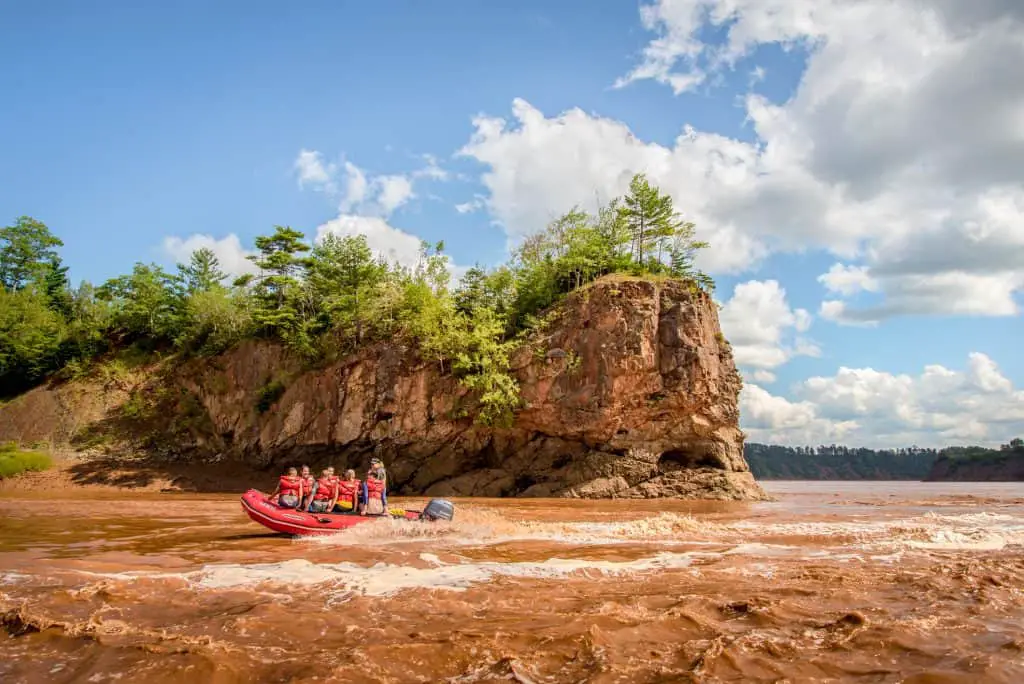 Joggins Fossil Cliffs Beach
Just 30 minutes outside  New Brunswick, in Nova Scotia, you'll find the Joggins Fossil Cliffs beach, another excellent location to witness the highest tides in the world. A UNESCO World Heritage Site, these cliffs are made of 300 million-year-old fossils.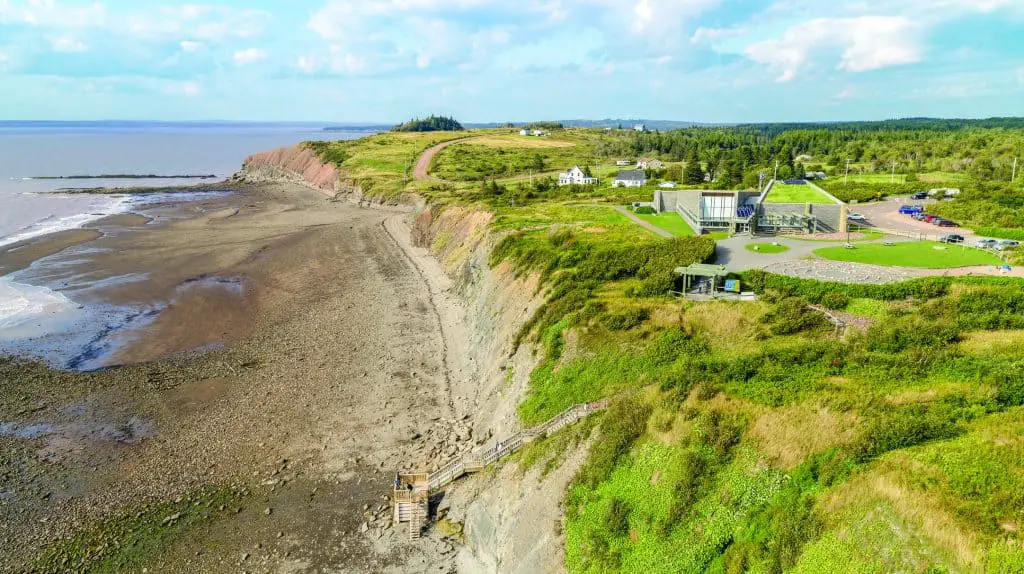 Wolfville
Wolfville is another excellent location to view the tides and a beautiful little town worth exploring. A popular destination for its many wineries, this charming little town has so much to offer. Wolfville is home to the Food Film Festival Devour!, held annually in October, as well as the Deep Roots Music Festival, held every September.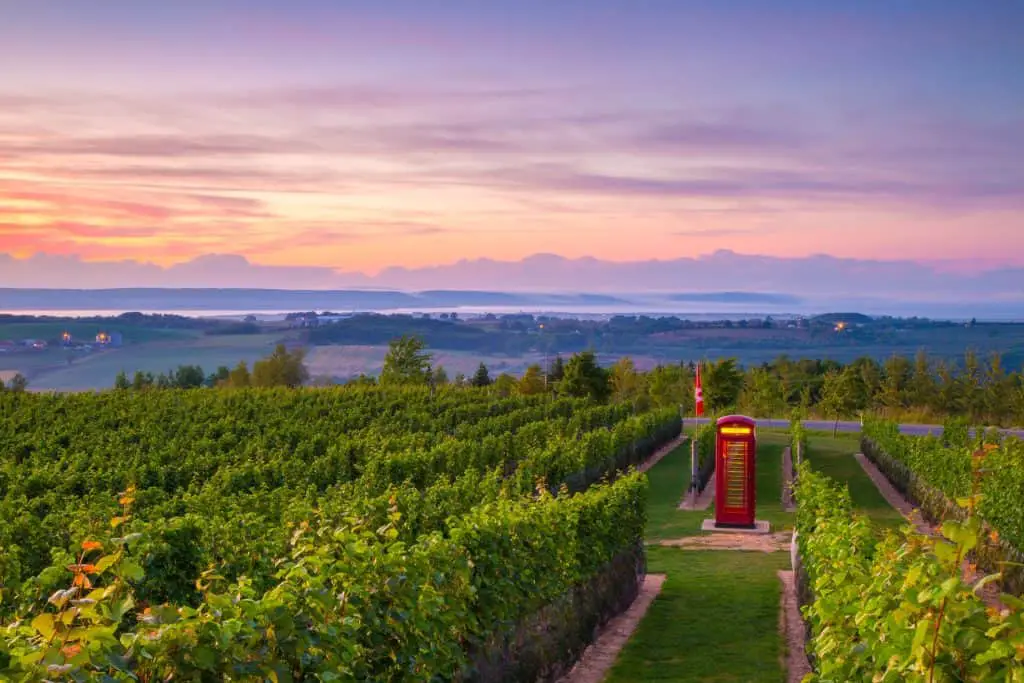 Annapolis Royal
In Annapolis Royal County, you'll find Annapolis Royal, a beautiful small waterfront community that is a great location to spend a day sightseeing. Make sure to have dinner at Cafe Restaurant Compose. They have a lovely menu as well as great water views.
Annapolis Royal Historic Gardens
My favourite place to visit in this charming little town is the Annapolis Royal Historic Gardens, with 17 acres of flowers and gardens. In fact, it's the perfect place to escape for a few hours. The site also has a reconstructed 1671 Acadian House, which is a nice treat.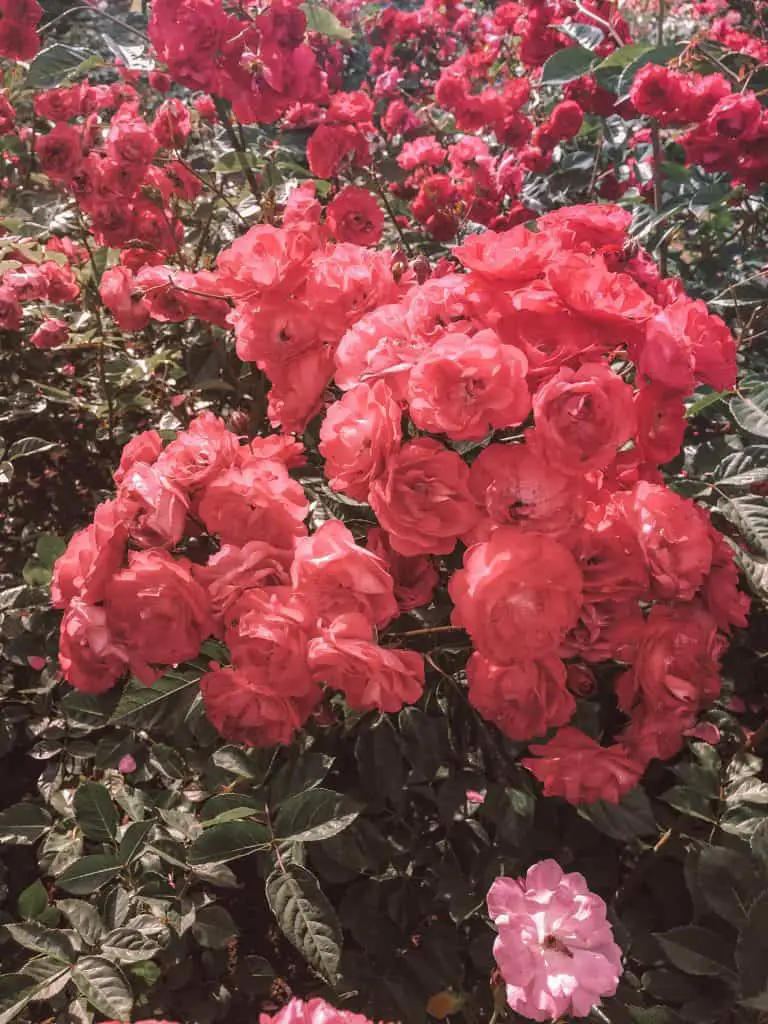 Fort Anne National Historic Site
If you love history, you'll enjoy visiting Canada's First Historic Site, the Fort Anne National Historic Site. The museum also offers exhibits where you can learn about all the different groups of people who have called this place home: the Mi'kmaq, French, British, Acadians, and African Nova Scotians.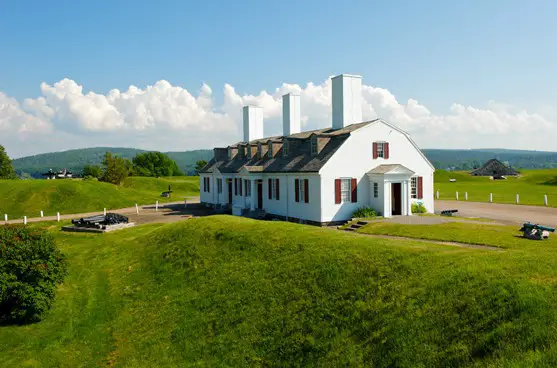 Lastly, just a half-hour south of Annapolis Royal, you'll find Digby, an active fishing community famous for its scallops and the perfect location to go on a whale-watching tour. 
Other Nova Scotia Places Worth Considering 
Shubenacadie Provincial Wildlife Park
The Shubenacadie Provincial Wildlife Park is a great place to see some of Nova Scotia's native wildlife up close. The park is home to a variety of animals, including moose, deer, beavers, and ducks. There are also several hiking trails that wind through the park, making it a great place to get some fresh air. The interpretive centre is a great place to learn about the park's history and the local wildlife. And, if you're looking for a place to relax, the picnic area and playground are perfect for spending some time with family and friends. Whether you're looking to learn about Nova Scotia's wildlife or just enjoy some time outdoors, the Shubenacadie Provincial Wildlife Park is definitely worth a visit.
Visit Nova Scotia and Its Neighboring Provinces
Finally, if you're planning a visit next door to neighbouring provinces, make sure to check out things to do in Prince Edward Island, and things to do in New Brunswick.