Book Review : Steal Like an Artist by Austin Kleon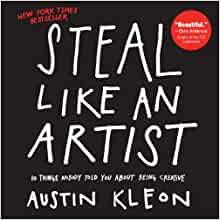 You might also enjoy : 19 Great Books To Add To Your 2020 Reading List
You might also enjoy : How To Read More Books: 12 Easy Ways
This post contains some affiliate links. If you click on the product links and make a purchase it allows me to make a small commission at no extra cost to you! In return, it helps me in maintaining this site to continue to help you!
Book Review: Steal Like an Artist by Austin Kleon
As a newbie to the world of 'blogging', Steal Like an Artist by Austin Kleon couldn't have come into my life at a better time. For a long time, I wanted to share my experiences and travels but didn't know where to start and how to go about it (honestly, I'm still figuring it out).
Get your copy of Steal Like an Artist here.
I took Brooke Saward's Travel Blogging Masterclass, which helped me launch The Tina Lifestyle in April 2020. In her course, she recommends Steal Like an Artist by Austin Kleon for anyone new or struggling to share their creativity.
I loved this book so much. It was a quick and easy read, but most importantly, I found it encouraging and very inspiring. Kleon has a unique style and, I love how he just says it like it is, and his content is very much to the point.
The book is divided into ten sections on things that Kleon would argue you were never told you about being creative. The following are my favourite takeaways and bits of wisdom that stuck with me in each of the sections.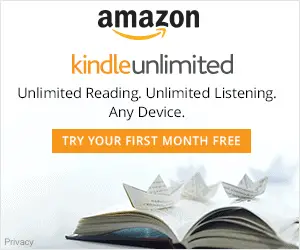 1. Steal like an artist.
What a good artist understands is that nothing comes from nowhere. All creative work built on what came before. Nothing is completely original.
"Steal from anywhere that resonates with inspiration or fuels your imagination. Devour old films, new films, music, books, paintings, photographs, poems, dreams, random conversations, architecture, bridges, street signs, trees, clouds, bodies of water, light and shadows. Select only things to steal from that speak directly to your soul. If you do this, your work (and theft) will be authentic."

– Jim Jarmusch
Google everything. I mean everything. Google your dreams, Google your problems. Don't ask a question before you Google it. You'll either find the answer or you'll come up with a better question. 
2. Don't wait until you know who you are to get started.
You have to dress for the job you want, not the job you have, and you have to start doing the work you want to be doing. 
We learn by copying. Plagiarism is trying to pass someone else's work off as your own. Copying is about reverse-engineering. It's like a mechanic taking apart a car to see how it works. 
A wonderful flaw about human beings is that we're incapable of making a perfect copy. Our failure to copy our heroes is where we discover where our own thing lives. That is how we evolve. 
Steal Like an Artist is available on the Blinkist app, which is a great way to get a snapshot in less than 15 minutes if you want to see if the book is worth picking up. 
Blinkist has over 3000 bestselling nonfiction titles wherein less than 15 minutes; you can read or listen to the books' key takeaways. 

You can get a 7-day free trial here

. 
3. Write the book you want to read.
The best advice is not to write what you know, it's to write what you like. Write the kind of story you like best – write the story you want to read.
Draw the art you want to see, start the business you want to run, play the music you want to hear, write the books you want to read, build the products you want to use – do the work you want to see done. 
4. Use your hands.
The computer is really good for editing your ideas, and it's really good for getting your ideas ready for publishing out into the world, but it's not really good for generating ideas. 
Listen to Steal Like an Artist on Audible. Get two free books with a 30-day trial.
5. Side projects and hobbies are important.
"The work you do while you procrastinate is probably the work you should be doing for the rest of your life."

– Jessica Hische
Take time to mess around. Get lost. Wander. You never know where it's going to lead you. 
It's important to have a hobby. A hobby is something creative that's just for you. You don't try to make money or get famous off it, you just do it because it makes you happy. 
6. The secret: do good work and share it with people.
People love it when you give your secrets away, and sometimes, if you're smart about it, they'll reward you by buying the things you're selling.
You don't have to share everything – in fact, sometimes it's much better if you don't. Show just a little bit of what you're working on. A sketch or a doodle or a snippet. Share a little glimpse of your process. Think about what you have to share that could be of some value to people. Share a handy tip you've discovered while working. Or a link to an interesting article. Mention a good book you're reading. 
7. Geography is no longer our master.
You don't have to live anywhere other than the place you are to start connecting with the world you want to be in. If you feel stuck somewhere, if you're too young or too old, or too broke, or if you're somehow tied down to a place, take heart. There's a community of people out there you can connect with. 
All you need is a little space and a little time – a place to work, and some time to do it; a little self-imposed solitude and temporary captivity. 
Travel makes the world look new, and when the world looks new, our brains work harder. 
8. Be nice. (The World is a small town.)
The best way to vanquish your enemies on the Internet? Ignore them. The best way to make friends on the Internet? Say nice things about them.  
"Find the most talented person in the room, and if it's not you, go stand next to him. Hang out with him. Try to be helpful." 

– Harold Ramis
If you ever find that you're the most talented person in the room, you need to find another room. 
9. Be boring. (It's the only way to get work done.)
Keep your day job. A day job puts you in the path of other human beings. Learn from them, steal from them. The worst thing a day job does is take time away from you, but it makes up for that by giving you a daily routine which you can schedule a regular time for your creative pursuits. 
Get a calendar. Fill the boxes. Don't break the chain. 
Mary well. Relationships are hard enough, but it takes a real champion of a person to be married to someone who's obsessed with a creative pursuit. 
10. Creativity is subtraction. 
Choose what to leave out. In this age of information abundance and overload, those who get ahead will be the folks who figure out what to leave out, so they concentrate on what's really important to them. 
What isn't shown versus what is. It's the same for people: what makes us interesting isn't just what we've experienced, but also what we haven't experienced. The same is true when you do your work. You must embrace your limitations and keep moving.
Austin Kleon also has The Steal Like An Artist Journal – A notebook for creative Kleptomaniacs, which I haven't tried, but I'm intrigued. I have also read Show Your Work by Kleon, which, spoiler alert, I also loved, and I have Keep Going in my library waiting for me to read.
Kleon also has an awesome newsletter that is very much worth subscribing to.
Get your copy of Steal Like an Artist here.
You might also enjoy : Anything You Want by Derek Sivers
You might also enjoy : Start with Why by Simon Sinek