I'm such a fan of Austin Kleon's work. He's a writer who draws, which he shares in his books, and his creative work offers so many insightful, great ideas. I like how he thinks and how he explains things. I hope you enjoy this Show Your Work Book Review.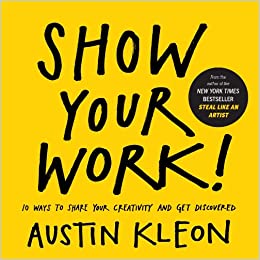 This post contains some affiliate links. If you click on the product links and make a purchase, it allows me to make a small commission at no extra cost to you! In return, it helps me in maintaining this site to continue to help you!
As soon as I finished his first book Steal Like an Artist, I ordered his second book Show Your Work. His third book, Keep going, is already on my bookshelf, waiting for me to pick it up, and I know I won't be disappointed.
Get your copy of Show Your Work here.
Show Your Work Book Review
You might also enjoy: Steal Like an Artist Book Review. 
What The Book Is About
Show Your Work is all about different ways to share your creativity and to get discovered. Like Steal Like an Artist, the book is divided into ten sections with lots of quotes and drawings, which adds to Kleon's books' uniqueness. The following are my favourite pieces of advice and bits of wisdom that stuck with me throughout the books.
"Be so good they can't ignore you." – STEVE MARTIN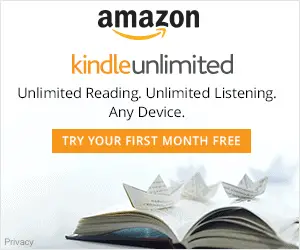 Book Notes
You don't have to be a genius.
The world is changing at such a rapid rate that it's turning us all into amateurs. Even for professionals, the best way to flourish is to retain an amateur's spirit and embrace uncertainty and the unknown. 
The best way to get started on the path to sharing your work is to think about what you want to learn and make a commitment to learning it in front of others. 
Think process. Not product. 
A lot of us go about our work and feel like we have nothing to show for it at the end of the day. But whatever the nature of your work, there is an art to what you do, and there are people who would be interested in that art, if only you presented it to them in the right way. 
Whether you share it or not, documenting and recording your process as you go along has its own rewards: You'll start to see the work you're doing more clearly and feel like you're making progress. And when you're ready to share, you'll have a surplus of materials to choose from. 
Share something small every day.
"Put yourself, and your work, out there every day, and you'll start meeting some amazing people." – BOBBY SOLOMON
Once a day, after you've done your day's work, go back to your documentation and find one little piece of your process that you can share. 
Don't worry about everything you post being perfect. 
Open up your cabinet of curiosities. 
When you share your taste and your influences, have the guts to own all of it. Don't give in to the pressure to self-edit too much. 
Tell good stories. 
Human beings want to know where things came from, how they were made, and who made them. The stories you tell about the work you do have a huge effect on how people feel and what they understand about your work, and how people feel and what they understand about your work affects how they value it. 
You should be able to explain your work to a kindergartener, a senior citizen, and everybody in between. 
Teach what you know. 
Teaching doesn't mean instant competition. Just because you know the master's technique doesn't mean you're going to be able to emulate it right away. 
The minute you learn something, turn around and teach it to others. 
Don't turn into human spam. 
Shut up and listen. 
As every writer knows, if you want to be a writer, you have to be a reader first. 
Learning to take a punch. 
Bad criticism is not the end of the world. As far as I know, no one has ever died from a bad review. 
If you spend your life avoiding vulnerability, you and your park will never truly connect with other people. 
Sell out. 
If an opportunity comes along that will allow you to do more of the kind of work you want to do, say Yes. If an opportunity comes along that would mean more money, but less of the kind of work you want to do, say No.
Stick around. 
"You gotta play till the ninth inning, man." – JOHN CROSLIN
Instead of taking a break in between projects, waiting for feedback, and worrying about what's next, use the end of one project to light up the next one. 
Personal Thoughts
Star Rating : ⭐️⭐️⭐️
I love how direct and raw Austin's advice is. His common-sense approach is very relatable. His books are easy to digest and can be consumed in one sitting. I know I'll be coming back to this one when I feel uninspired or need a little kick in the butt. 
Austin has an excellent weekly newsletter that is worth subscribing to and or checking out.
You might also like these book reviews :
Steal Like an Artist by Austin Kleon
Anything You Want by Derek Sivers