These days, the term self-care is used both often and lightly. However, self-care is an integral part of every person's life. To maintain a stable mental and physical state, you should develop a good self-care routine in your life. So, what is Self Care Sunday?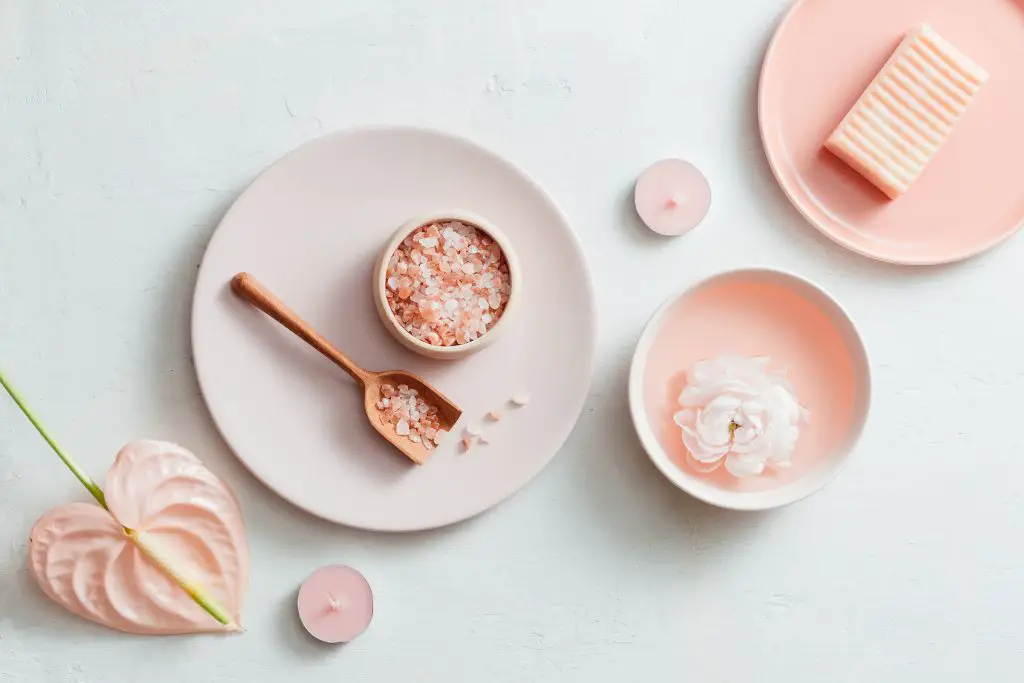 This post contains some affiliate links. If you click on the product links and make a purchase it allows me to make a small commission at no extra cost to you! In return, it helps me in maintaining this site to continue to help you! 
What Is SelfCare Sunday?
Self Care Sunday is a day in which you take as much time as you need to look after yourself and regroup after a long week. Particularly if you have recently struggled to make it through a week – or even a day – with enough energy. Or perhaps you had a fun-filled weekend. Self-Care Sunday allows you to relax and spend time reorganizing multiple aspects of your life.
On Self Care Sunday, you focus solely on yourself. Whether you spend it relaxing, being active, learning something new, or anything else, it is a great way to free your mind and prepare for the days that follow.
Of course, you can practice self-care whenever you want. Still, Self Care Sunday explicitly focuses on regenerating from the hectic schedule of the week before and fueling yourself for the upcoming grueling weekdays.
Why Is Having a Sunday Self-Care Routine Important?
It is all too common for people to develop severe stress, fatigue, boredom, burnout, and much more from daily life. Work, school, errands, and socializing can all significantly test a person's mental and physical limits. 
Self Care Sunday is essential because it allows you to take a break from all these stressors in the outside world and take care of yourself. You can treat yourself, relax, practice your favorite hobby, or do anything else that helps heal your body and mind. Your health is one of – if not the – most important aspects of yourself that need to be cared for, and Self Care Sunday is an easy way to get that done. Plus, it can be so much fun! 
How to Have a Self-Care Sunday
Having a Self Care Sunday is very simple. All you need to do is clear your schedule for a certain amount of time so that you can focus on yourself. If you want to spend your entire Sunday practicing self care, that is even better. 
Since it is self-care, Self Care Sunday is typically best spent alone. If you have free time to spend with yourself, you are one step closer to having your own Self Care Sunday. 
To prepare, get a few items to boost the mood of your Self-Care Sunday. 
Items to Enhance the Mood for Your Self-Care Sunday
Sunday T-shirt– One of the simplest joys in life is slipping into a stretchy and comfy tee. This t-shirt is just that. Pair this with your favorite and most comfortable boho pants or sweatpants and ease through your Sunday.
Sunday Funday Sweatshirt– Self Care Sunday is one of those days where you want to slip on something soft and comfortable, throw your hair in a top knot, and take it easy. This sweatshirt is the perfect comfy and casual cardigan for any rest day. 
Sunday Wine Artwork – Hang this beautiful piece on your patio or your living room. It will bring personality to your rest and self-care days, especially if you love indulging in a good glass of wine. 
Less Monday, More Sunday Coffee Mug – Mood mugs are an absolute delight. Nothing will set the mood and intention for Self Care Sunday like drinking your morning tea or coffee from this customized coffee mug. 
Self Care Sunday Ideas
There are several self-care Sunday ideas to choose from if you do not already have some self-care ideas. Different concepts might appeal to you more than others, so be sure to keep an open mind. 
Once you have read through the Self Care Sunday to-do list, consider making your own list for your personal self-care routine on Sunday. Many of these self-care Sunday ideas may not suit you. In fact, you may prefer to do the opposite. Do not worry; this list is not meant to restrict you from developing your own self-care Sunday ideas
This Deck of Care Guide can also help you as you develop your Self Care Sunday routine. Built into a deck of playing cards, it gives an easy reference for achievable and free self-care activities. The cards are made with a fun lighthearted graphics. You will definitely have fun as you experiment with what works best for your self-care. 
Wake Up Early
One of the best ways to have a perfect Self Care Sunday is by simply waking up bright and early. If you get up at a decent hour, you will have plenty of time to get done whatever it is you are planning to do. Get out of bed, brush your teeth, fix up your hair, and get ready for your day. Even small things like making your bed are a great way to start strong.
You can also take a look at 13 Great Ideas to Add to Your Morning Routine for more specific details about what you can do for a beneficial Sunday morning.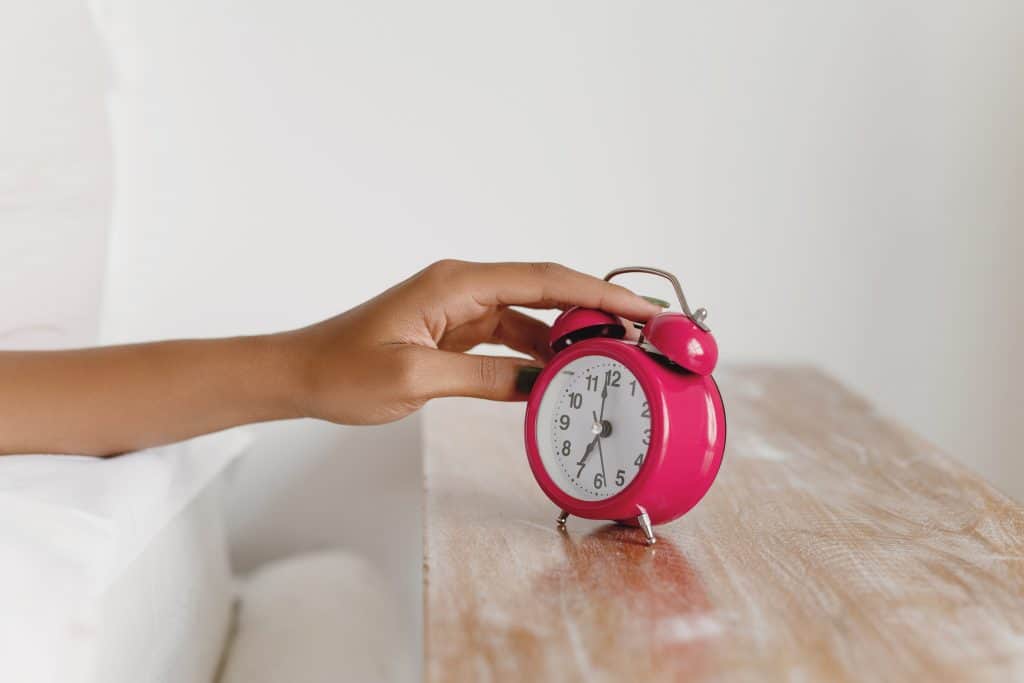 Start Your Day with Exercise
If you are an active person, getting outside – or inside, if you prefer – and exercising is a great way to take care of yourself. Exercise does not only improve your health physically; it is also a great way to relieve any lingering stress or anxiety from the week before. Your physical and mental health are equally important. Exercising is a great way to kill two birds with one stone. You can try different exercises such as yoga, skipping rope or a light morning jog.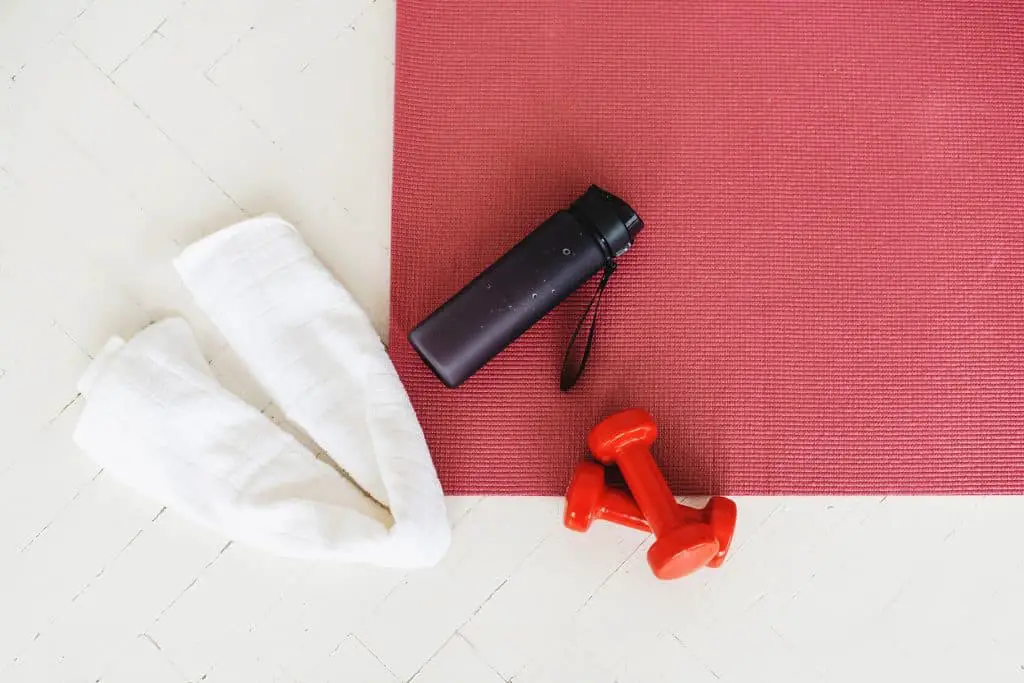 Meditate
If you have never meditated before, the idea might seem a little crazy to you. However, meditation does not have to be you sitting crisscrossing with your hands raised while you hum. Of course, that works great for some people. You can meditate just by momentarily gathering your thoughts and clearing your mind, however. Meditating and affirming yourself, even if for just a few minutes, feels like a refreshing shower. 
Separate your past and future from the moment and focus on the now. Meditation is excellent for organization, reflection, and lowering anxiety and stress levels. If you are focused and relaxed, you can have the ultimate meditation session for as short as fifteen minutes.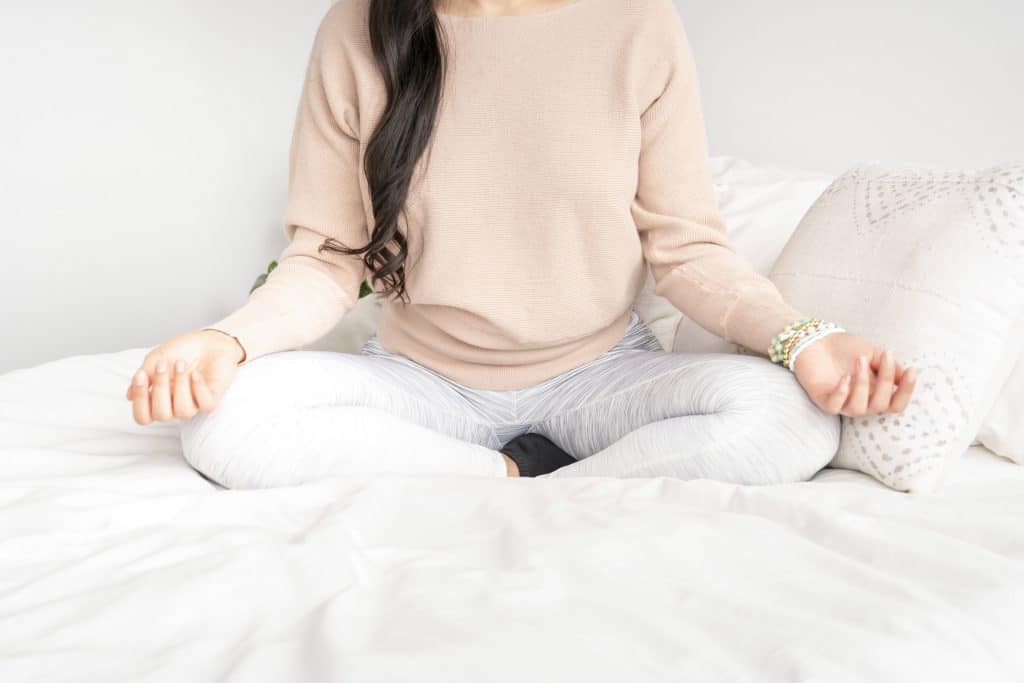 Read
Maybe you are a real bookworm. Spending part of your Self Care Sunday reading can be very beneficial. Find some time to sit down and read a new book or continue the one you had started. Doing something you enjoy, such as reading, is one of the many ways to embrace your interests and focus on yourself.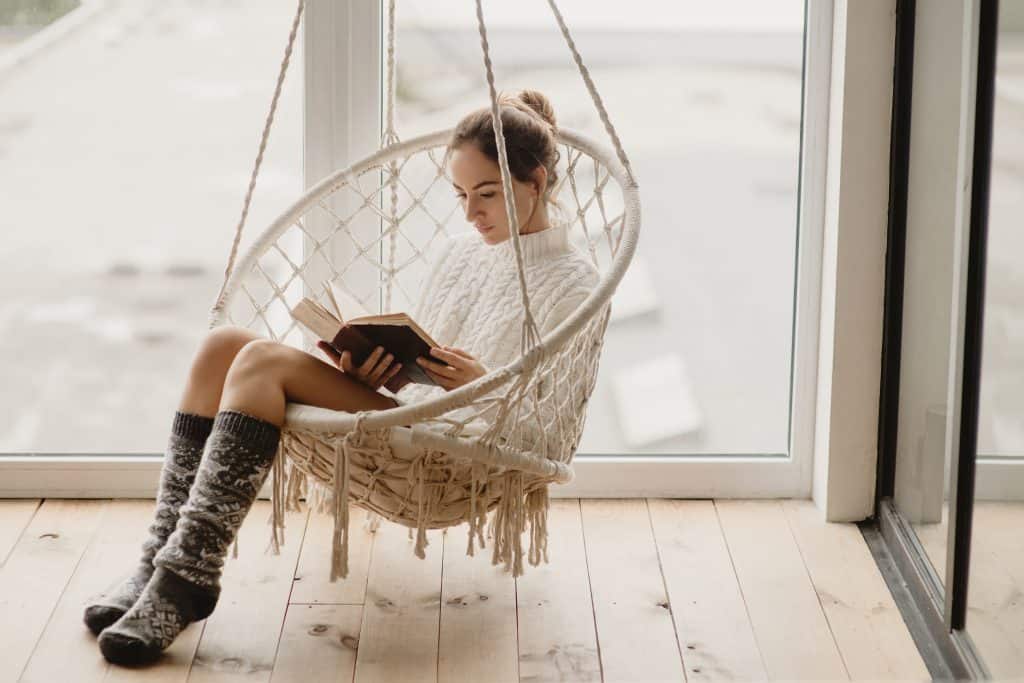 You might also enjoy: How To Read More Books: 12 Easy Ways
You might also enjoy: 20 Books on Self Improvement You Need to Read
Write
Taking it in a similar direction, writing can also be helpful as well. If you consider yourself a writer, write about things that interest you. If you are a bit new to writing, but you want to incorporate it into your Self Care Sunday, you have several options of what you can write about: 
Something that interests you 
Keep a gratitude journal to reflect on the things you are happy about
Start a journal in which you can write down and organize your thoughts. 
Make a list that acknowledges what you have accomplished over the last week.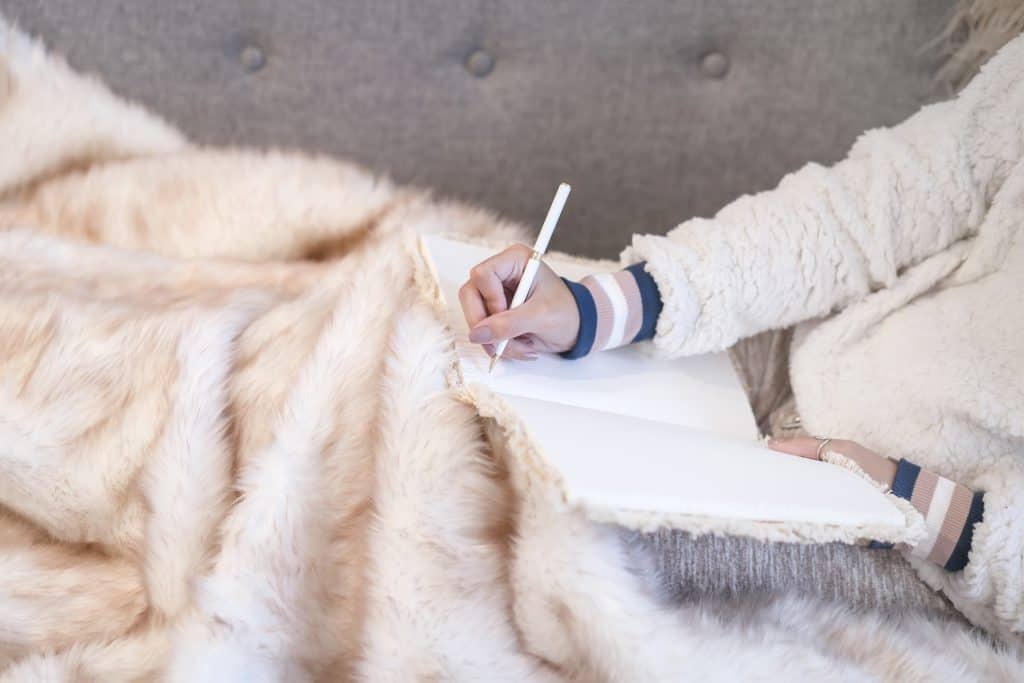 Start That New Thing
If you are the productive type, but you do not necessarily want to work out, you can pick up a new hobby that you have wanted to try. Although, it does not have to be a hobby; any activity that interests you is perfectly valid: try out a new show, get some much-needed online shopping done, start your professional assignments early, etc. 
As long as you are doing something that has been on your mind lately, you can consider it a "new thing." Crossing off activities that you think about often is a great way to care for yourself and spend your Sunday.
Monitor How You Are Feeling
No matter what you decide to do on your Self Care Sunday, you must take time to gauge your current self. Noting both your mental and physical health is extremely important. Ask yourself how you feel, if you are happy, and whether or not you need to be changing any aspects of your daily life. Taking the time to do this can work wonders for your overall health and stability.
Relax on Self Care Sunday
Instead of waking up early, maybe your ideal Self Help Sunday involves letting yourself sleep in. As long as it is beneficial for you, that is perfectly fine. However, lying in bed all day while knowing you should be doing other things to take care of yourself is not healthy in the long run. Other forms of relaxation for you might involve:
Going on a walk
Laying out in the sun
Tossing your phone away and burying your head in a book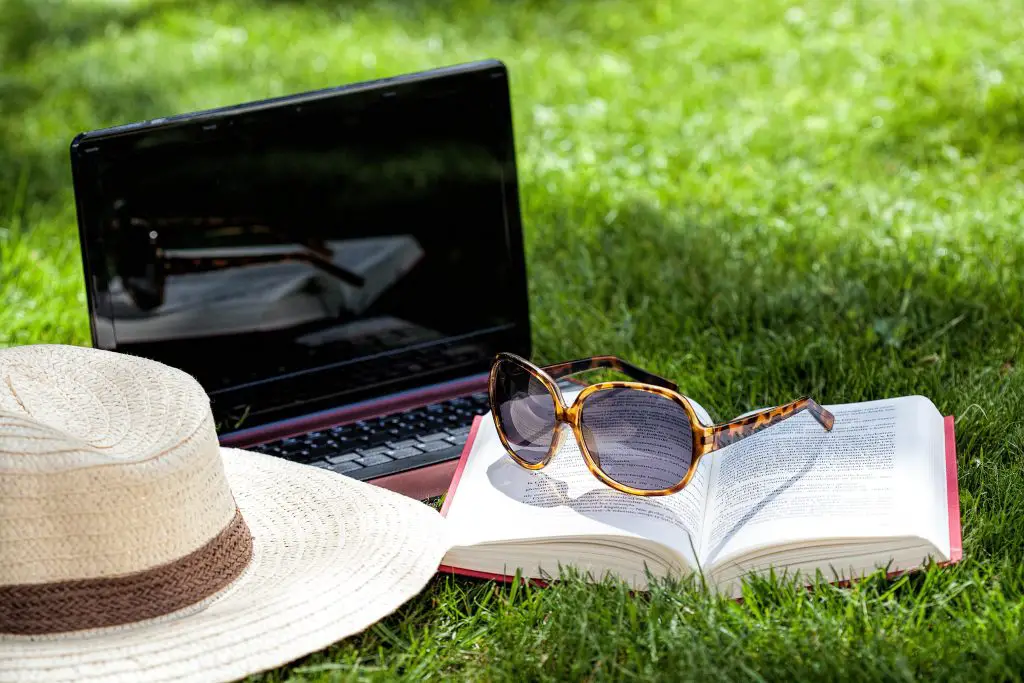 Do Not Fret Over the Past or Stress Over The Future
One of the most essential things about Self Care Sunday is that you focus on your present self. Maybe you had a horrible week over the past few days, or maybe you are worried about a big project you have to complete at work. As serious as these concerns might seem, they can wait one day. Yes, it is necessary to thrive in your professional life, but if you prevent yourself from having any alone time, the work will take its toll much more quickly than you might imagine.
Meal Prep and Eat a Good Meal
One of the most notable ways to take care of yourself is to eat a balanced, healthy diet. Sure, with the hectic environment of a workweek, it can be tough to stick to a strict diet, but Self Care Sunday is the perfect time to fuel yourself with a few large, hearty meals to get your body feeling better. Eating good meals provides several health benefits:
More energy
Better mental awareness
Physical improvement such as body weight, clear skin, etc.
Being conscious that you are making better decisions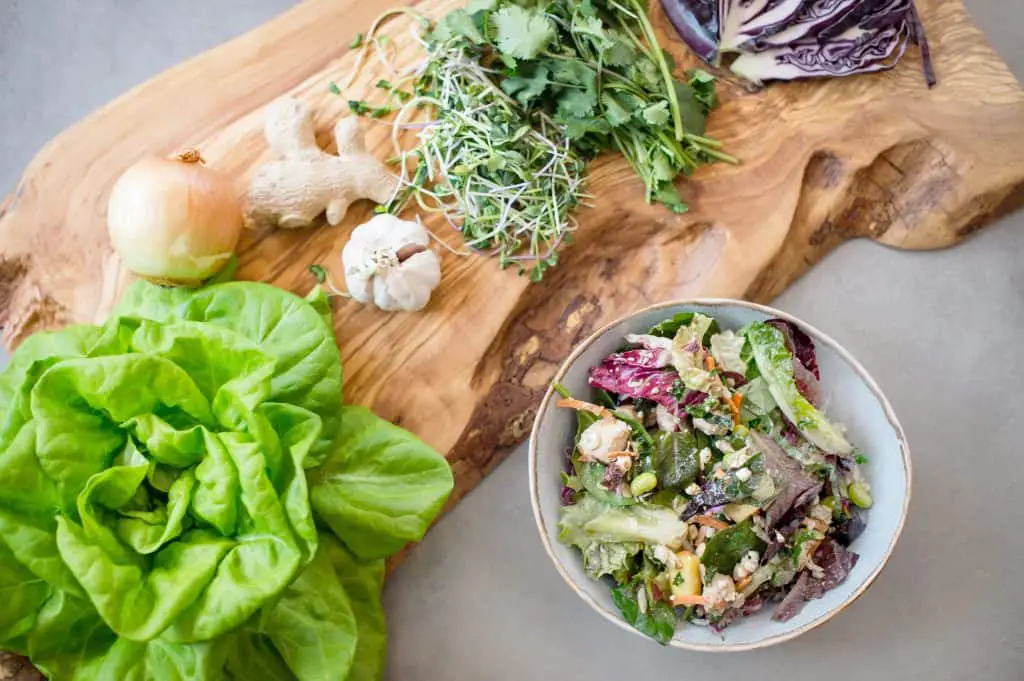 Along with eating just a few good meals for your Self Care Sunday, you can also meal prep for the week ahead of you. As mentioned numerous times above, a workweek can be busy and exhausting. Instead of running to get fast food on your 30-minute lunch break, take care of the problem on Sunday by preparing healthy meals that you can take to work as the week progresses.If you have kids, this could also be a good time to plan a child menu for the week. 
Do Some Yard Work
Going again to the idea of being active on your Self Care Sunday, spending time outside in your yard can be a great way to feel accomplished while also getting your body into shape.
Whether it be mowing your lawn, pulling weeds, planting flowers, or anything else, creating a beautiful landscape can help improve your mental creativity while adding some physical improvements along the way. Not to mention, finishing some of those tough, outdoor jobs is incredibly satisfying at the end of the day.
Listen to Music
Another great way to watch over yourself on Self-Care Sunday is by listening to relaxing music. Hearing some uplifting tunes is sure to boost your spirits, no matter what mood you were in previously. Music is a beautiful thing and making it part of your Self Care Sunday can prove very helpful.
Listen to a Podcast
Maybe you are not necessarily feeling super musically inclined on your Sunday. Well, consider turning on your favorite podcast to get your mind off of things for a little bit. Better yet, look for a Self Care Sunday podcast or a self-development podcast to spend some time with.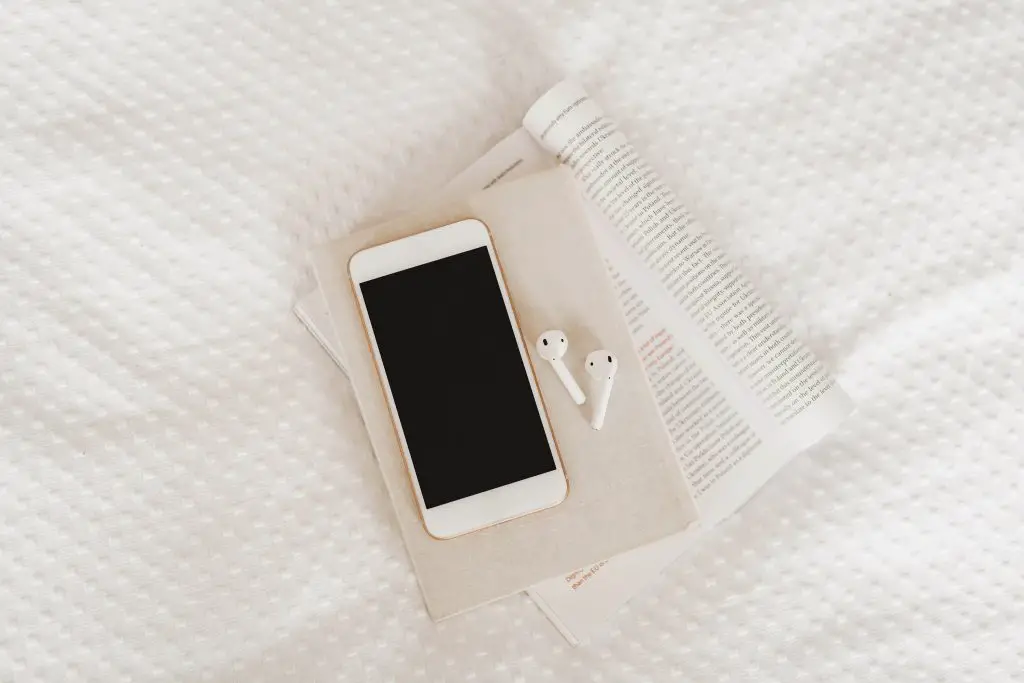 There are plenty of self-care podcasts on several platforms whose brand revolves around discussing self-care, self-help, mental health, and many more topics that might help you clear your mind and focus on yourself.
Stay Away From Your Phone
Of course, listening to music, podcasts, TV shows, and other things are exceptions. Still, sometimes, one of the most impactful ways to practice self-care on Sunday is to separate yourself from the chaotic world of social media, the news, and more. 
Talking to your friends through different outlets can be great, but maybe the social part of your life has gotten a bit overwhelming. It is okay if you miss a day's worth of content on your favorite social media app. You will likely find your break from your phone to be deeply refreshing.
Pamper Yourself
There is nothing wrong with going all out on your Self Care Sunday. After all, it is solely about you. Set yourself up with a mini spa day, and have a blast. Engulfing yourself in a spoiled lifestyle for a few hours is not going to hurt anyone. Some pampering activities for Sunday could involve:
Relaxing in a warm bubble bath
Skincare uses essential oils for smooth skin, a clear mind, relieving stress, and several other benefits- 
Spoiling yourself by spending (maybe a little too much) money on online shopping
Totally ignoring the diet for a moment and filling your face with your favorite foods
Use a face mask to feel refreshed and energized. These sheet masks are full of moisture and nutrients and will leave your screen feeling so soft and supple. 
Exfoliate your body and gently buff away dead skin cells 
Anything else that tickles your fancy
Some of our favorite items that you can have in your pampering package include:
This U-Pick Bundle contains five full-sized indulgent products, including whipped soap, whipped body scrub, hand and body cream, and a FREE lip balm. 
This ULTIMATE SELF-CARE KIT has bath salts, skin smoothing scrub, body and face bars, exfoliating soap saver, and an unscented soy candle- all items you need for your perfect Selfcare Sunday spa day. The products are all-natural bath and body products made with therapeutic essential oils and skin-nourishing ingredients.
Treat Yourself
This parallels with pampering yourself, but doing anything for your pleasure that you might not usually do is a great way to spend your Sunday. Go see a movie by yourself, order a considerable helping of fancy food for delivery, and sit down with a nice glass of wine and a classic book; any guilty pleasure that you never seem to find time for will make it for a perfect Self Care Sunday. 
Reflect
Often, reflecting on yourself is one of the best methods of self-care. Even something as simple as sitting down and letting your thoughts wander can be a great way to get to know yourself better. When you are focused on so many things at once throughout the week, you may not have time to pat yourself on the back for personal achievements and the like. Take time to reflect on your life, have gratitude for, and enjoy the little things. 
Binge Your Favorite TV Show
Maybe your ideal version involves lounging all day while bingeing your show. As said before, the active path of a self-care routine may not suit your preferences, and that is okay. Sitting around and watching TV all day works for some people, and if that is the case for you, by all means, do it.
Get a Head Start On Your Week
Organization is key to staying stress-free and preventing any unwanted anxiety. Incorporate organizing your week to come in your self-care routine so that you are not getting caught up with too many projects at once. 
Set weekly – or even daily – goals that you want to accomplish so that you can have a successful week and feel even better about yourself the next time you reflect. That is if you decide to continue doing Self Care Sundays, which is highly encouraged.
Embrace Your Insecurities
One of the hardest things in life is facing your insecurities. One of the best Self Care Sunday ideas is to set aside time to recognize your insecurities and work towards accepting them. Self-love is a kind of sub-category of self-care, and trying your best to love yourself is so vital for your mental wellness. 
It can be challenging, but facing your fears is the best way to get over them. Try to turn your insecurities into appreciation so that you can have a thankful, happy Sunday.
Do Not Stick To a Schedule
In a sense, a routine is much different than a schedule. A schedule implies an overly organized list of rules. While making it a routine to practice Self Care Sunday, do not be overwhelmed by forcing yourself to do things you do not want to do. If you sit back, relax, and just think for a moment, you will be able to focus on what you need to do. 
Organize Your Home
Another idea for your list is to organize your home. If you like things a certain way, cleaning your home can be highly therapeutic. On the other hand, maybe you like change; try rearranging your furniture and changing up the style a bit. Either way, making your home fit your preference and style is a great way to make yourself feel welcome and comfortable during your Self Care Sunday.
Make a Self Care Sunday Evening Routine
As your Self Care, Sunday winds down, you might consider looking into the Evening Routine Checklist. Self Care Sunday can last far into the late hours of your Sund ay night. Beginning your evening with even more ways to rejuvenate yourself can be incredibly beneficial.
Whether it be drawing a bath and having a glass of wine, filling in a page on your daily journal, or anything else we have discussed, taking care of yourself during your entire Self Care Sunday will help you in the long run.
Stay Consistent Every Week With Your Self-Care Sunday Routine
A Self Care Sunday routine is much different from a work-life routine. Making a Sunday routine that involves any of these Self Care Sunday tips is a great way to stay consistent and improve yourself both physically and mentally. Try to push yourself to participate in one or more of these ideas – or any other ideas you may have – each week.
Self Care Sunday Takeaways
As you can see, there are so many options to choose from when deciding what to do with your Sunday. But the list does not stop here. Anything you enjoy doing that brings you a sense of relaxation, peace, and control can be very beneficial in terms of focusing on your mental and physical help. Stop worrying about the tough week you had or the stressful days to come; give Self Care Sunday a try.