The Canadian Rockies, without a doubt, is a bucket-list must-see in North America. Yoho, Banff & Jasper National Parks are three national parks you'll want to visit during your stay. I'm excited to tell you all about the many things to do and stunning places to visit in the Canadian Rockies.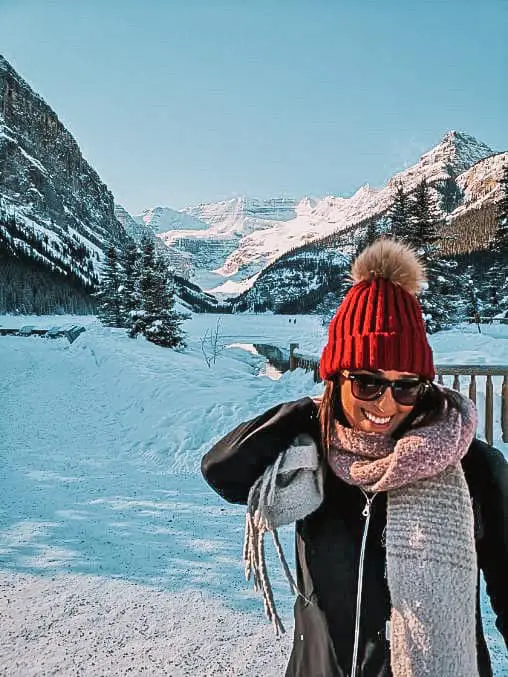 You'll find many turquoise lakes on this list, also known as Glacial-Fed Lakes. Glacial-Fed Lakes are turquoise or bright blue lakes that are fed by rivers with large active glaciers.
Whether you're driving or flying into Calgary, Alberta to get to the Canadian Rockies, you're most likely going to have to drive from Calgary towards Banff National Park.
I don't want you to take the drive between the Calgary airport and Banff for granted. It's gorgeous and part of the experience.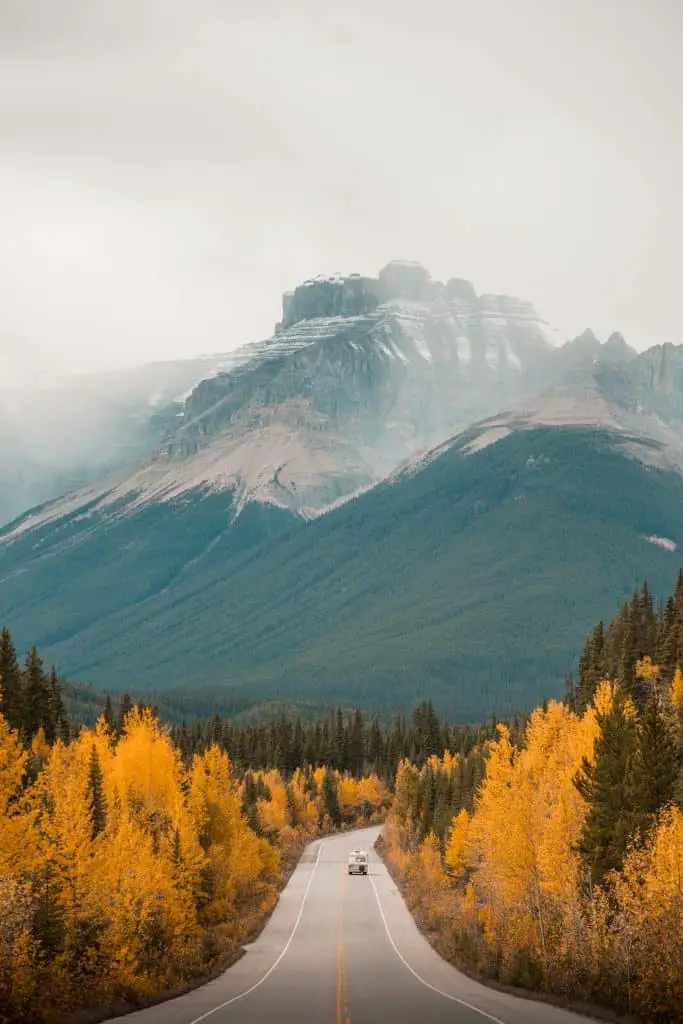 It's a pretty magical moment. As you're leaving the Calgary airport and driving towards Banff to embark on your Canadian Rockies experience, you don't see the mountains up close right away. But all of a sudden, not too long into the drive, mountains appear in front of you. They are just there: vast and majestic and breathtaking.
15 Stunning Places To Visit In The Canadian Rockies
This post contains some affiliate links. If you click on the product links and make a purchase it allows me to make a small commission at no extra cost to you! In return, it helps me in maintaining this site to continue to help you!
Banff National Park 
Canmore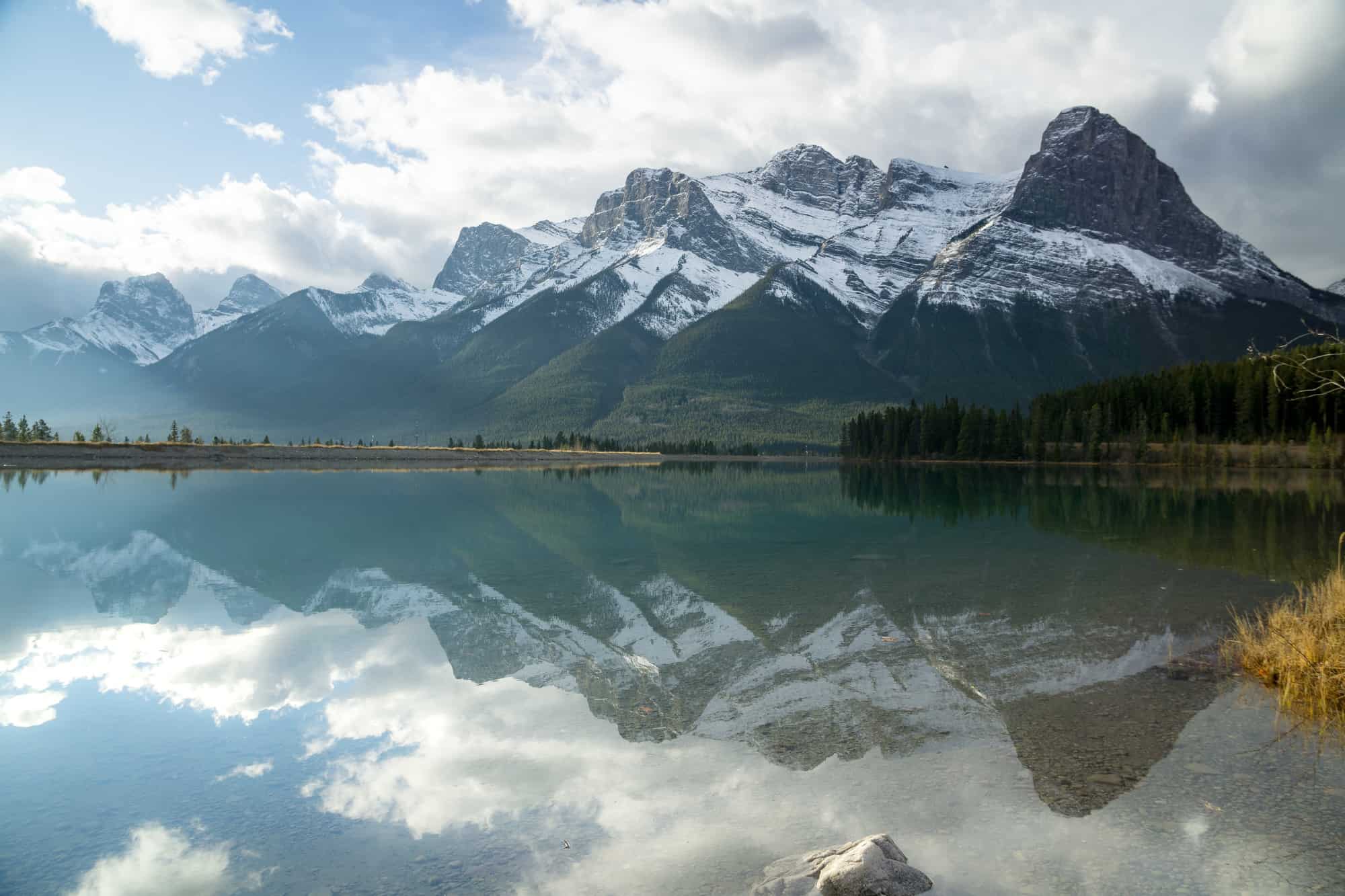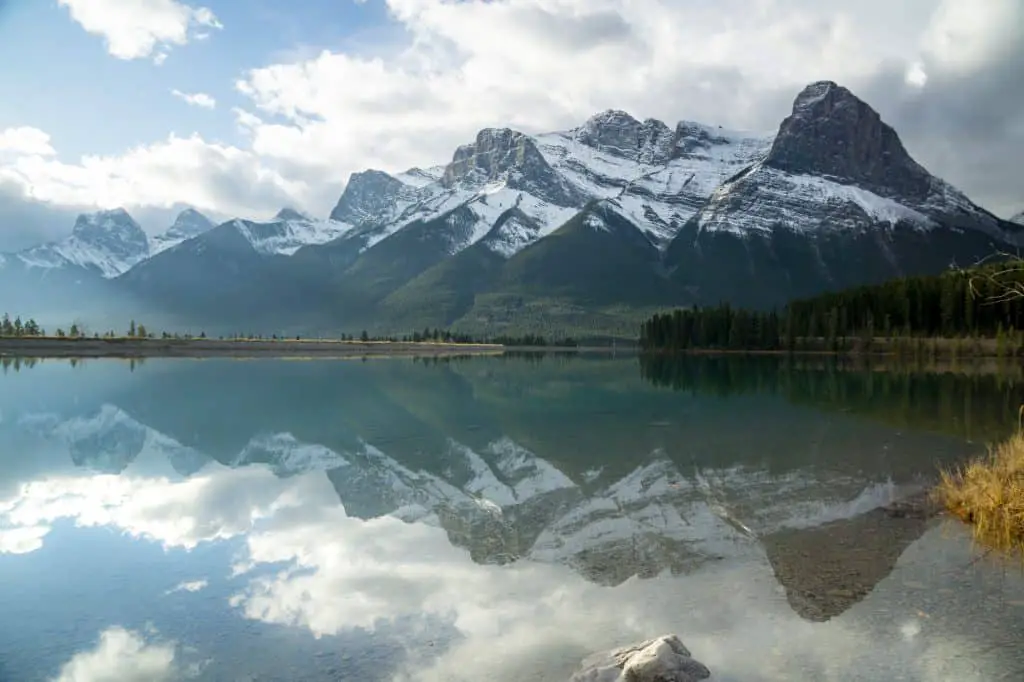 If you don't want to stay right in the Town of Banff, you should check out Canmore, a cute little town just a 10-minute drive from Banff with excellent restaurants and shops.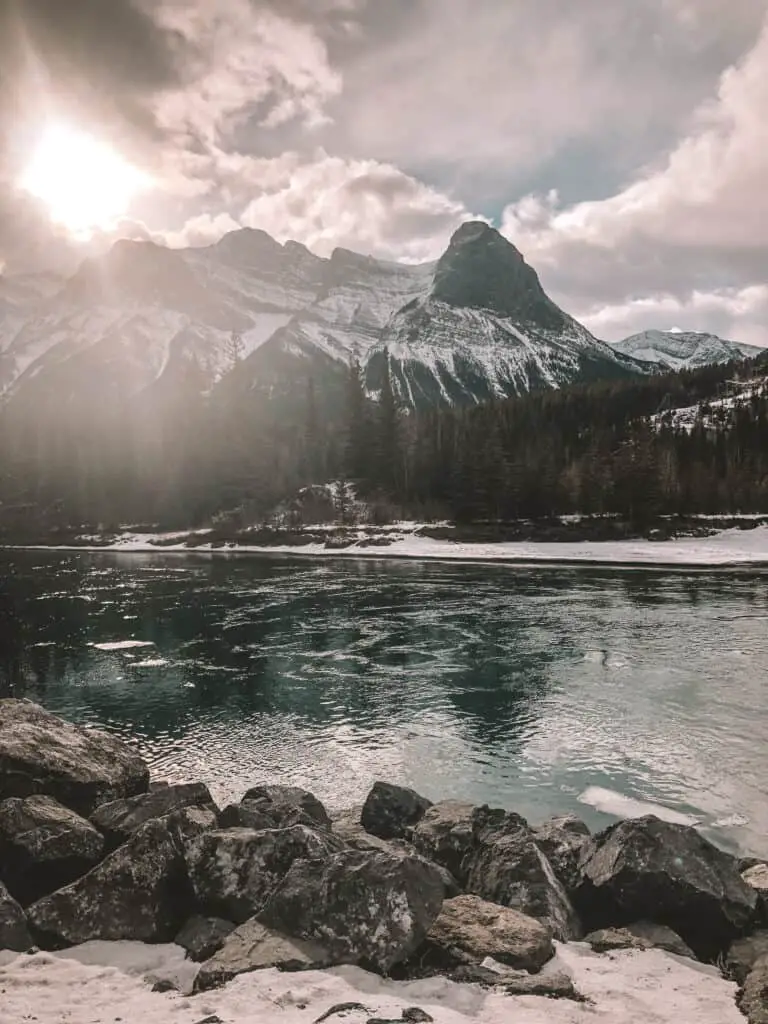 The last time I visited the Canadian Rockies, we stayed in Canmore the first couple of nights, and we loved it. Staying at this Cozy Rustic Mountain Escape Airbnb certainly helped made the trip extra special.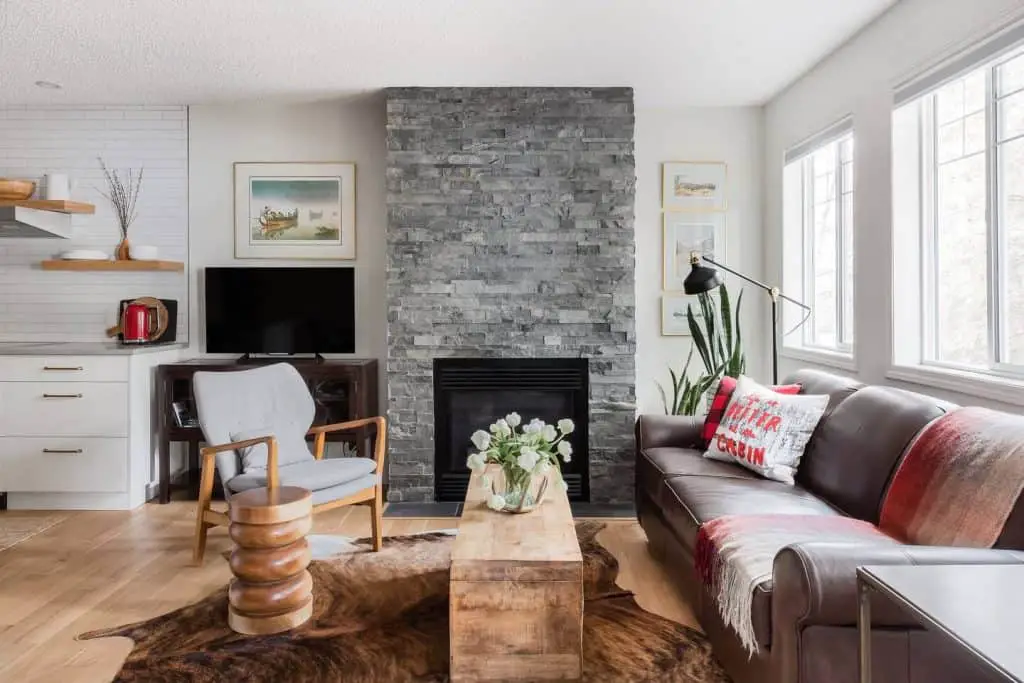 For some window shopping, excellent coffee options, or to grab a bite to eat, check out 8th street. For food and drinks, we enjoyed Tavern 1883.
We also liked the Grizzly Paw Brewpub, and for a great brunch, I highly recommend Blake Restaurant.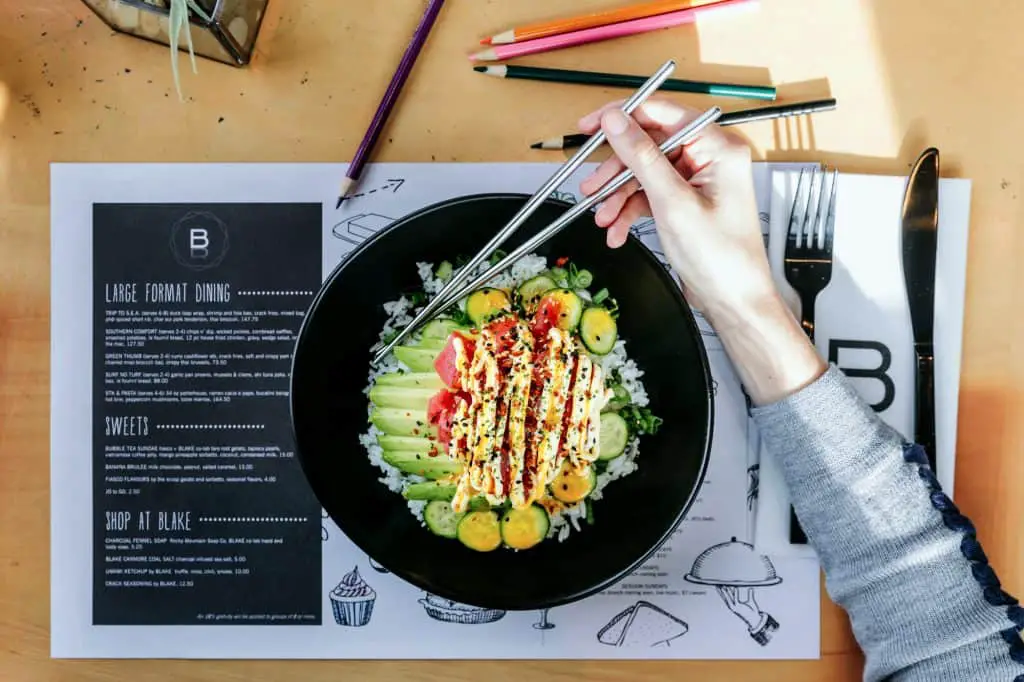 The Canmore Nordic Centre Provincial Park 
The Canmore Nordic Centre Provincial Park offers tons of trails. The Bow River Trail Hike is a beautiful and easy 3.7 km (2.3-mile) hike that we enjoyed doing. It provided excellent mountain and water views. The Grassi Lakes Trail is a popular trail in the Park that offers views to two turquoise blue lakes.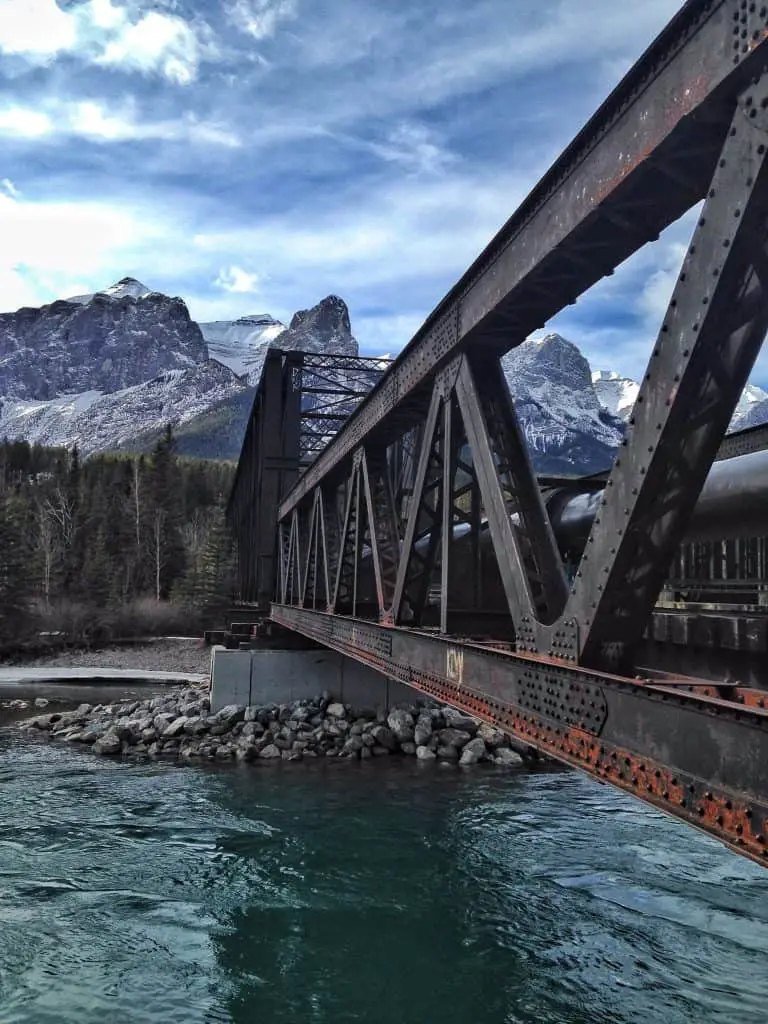 Banff
Banff is busier and the go-to place for tourists visiting the Rockies. It has lost to offer from great dining, bars, shopping, entertainment, and gorgeous mountain views. For me, the best part was simply exploring by walking down Banff Avenue. Block Kitchen + Bar was a favourite. It had a great atmosphere and a fantastic cocktails menu.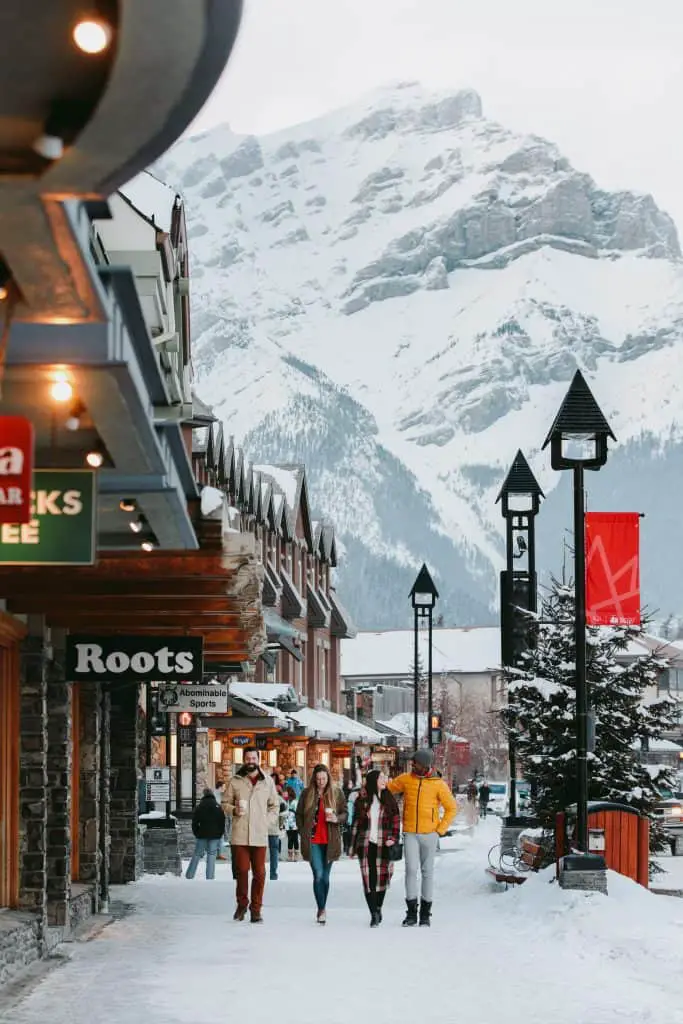 During my last visit to Banff, we stayed one night at the Cariboo Corner Guest Suites Airbnb. It was the perfect location, walking distance to downtown, and all the amenities.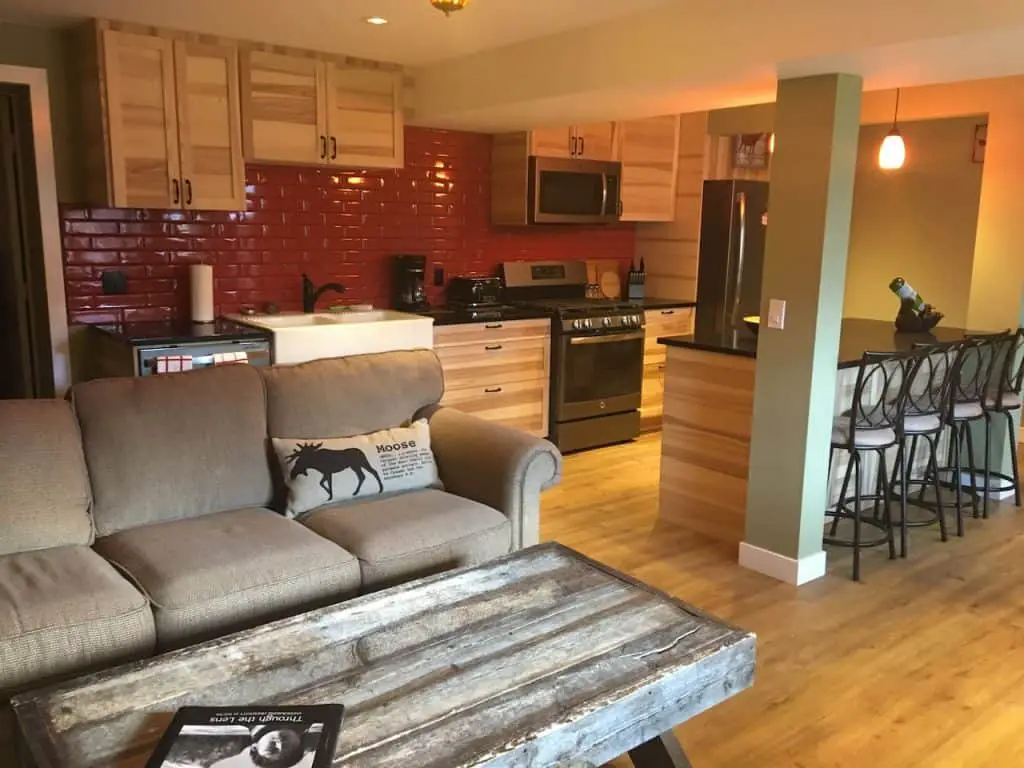 The Fairmont Banff Springs otel is undoubtedly worth it if you're looking to spoil yourself. 
Sulphur Mountain
Sulphur Mountain is a popular hiking destination in Banff National Park. About 5.5 km (6.3-miles), its difficulty level is considered moderate. It is estimated to take approximately 1.5 to 2 hours to get to the top of the Mountain. The best time of year to do this hike is from June to October.
Lake Louise
A visit to the Canadian Rockies isn't complete without a visit to Lake Louise. The first time I visited Lake Louise was in 2013. I was in Calgary for work and had one day off in the city. Just like everyone, I had seen the pictures of the turquoise lake with the mountains as the backdrop, and I desperately wanted to see that majestic view for myself.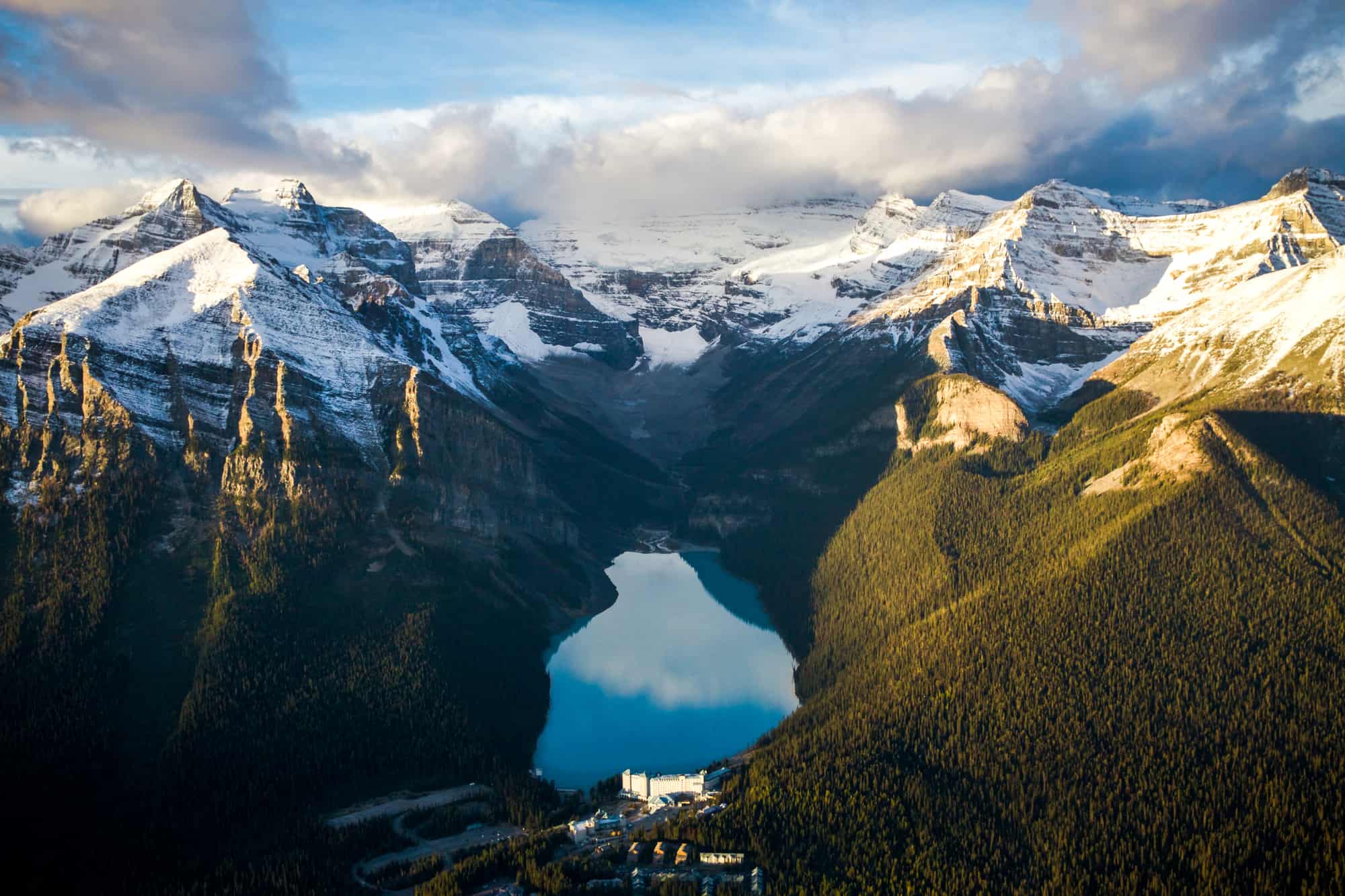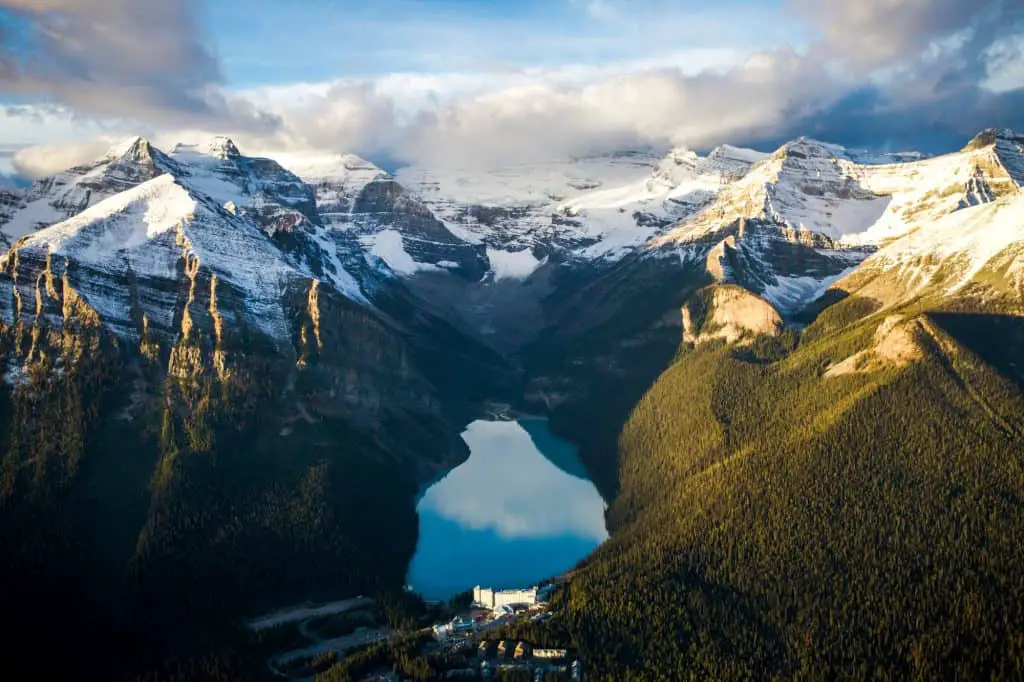 I rented a car in the morning and headed West to drive through the Rockies for the first time in my life. I have gone back and visited the Canadian Rockies a few times since and now know that Lake Louise is one of so many majestic views the Canadian Rockies has to offer.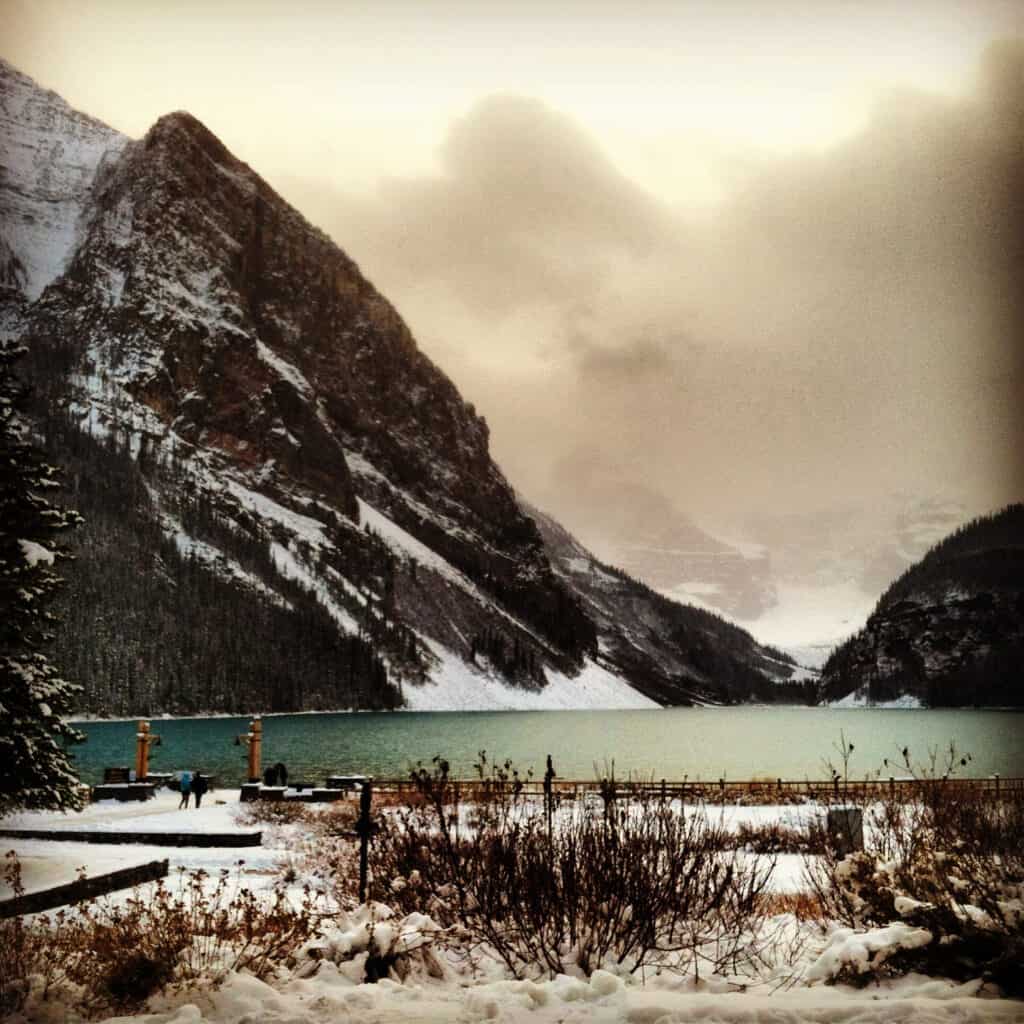 The Fairmont Chateau Lake Louise Hotel is grand, as you would expect. If you can stay the night, you should. If not, you can still visit the hotel and walk around and dine in one of their restaurants.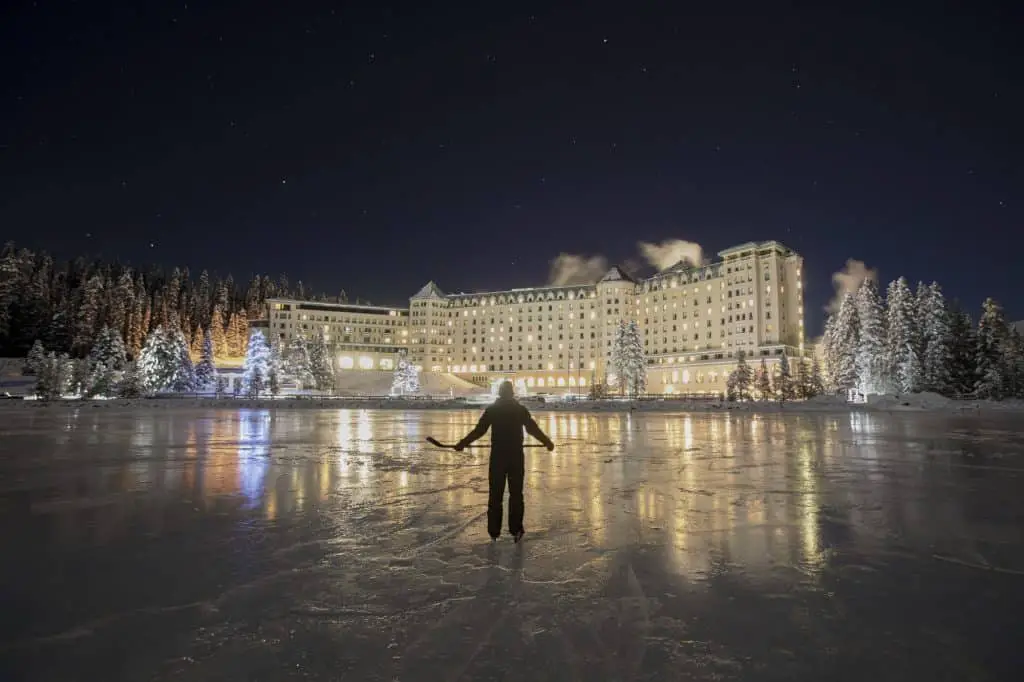 Every January, the Fairmont is host to a 12-day Ice Magic International Ice Carving Competition.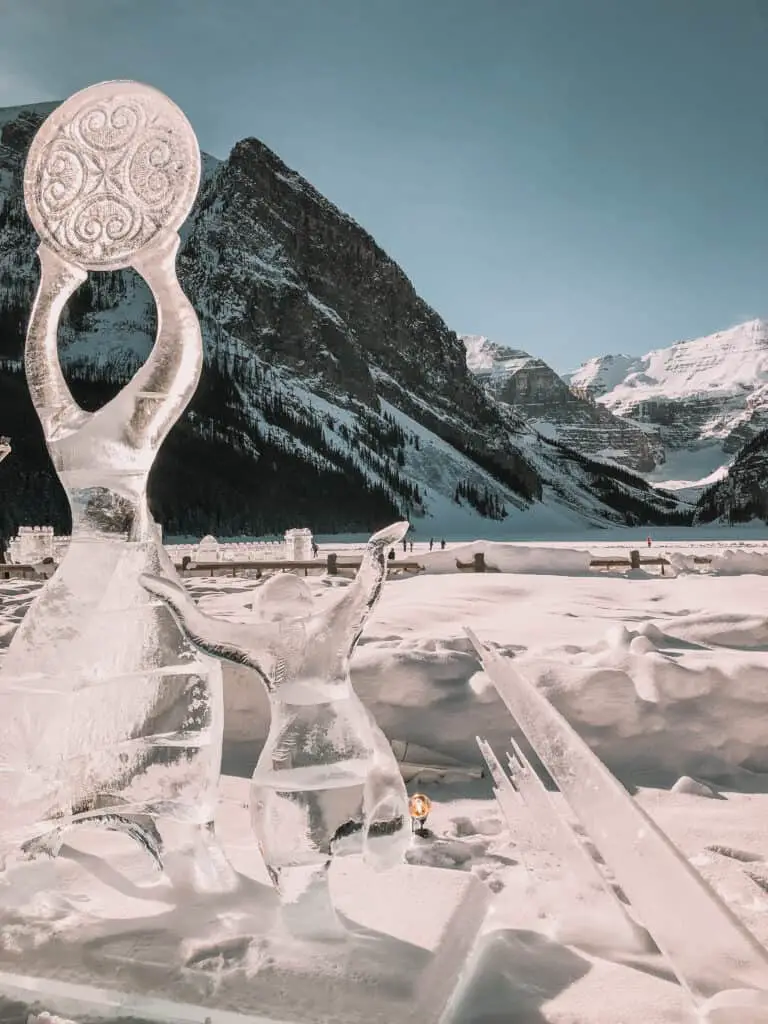 Moraine Lake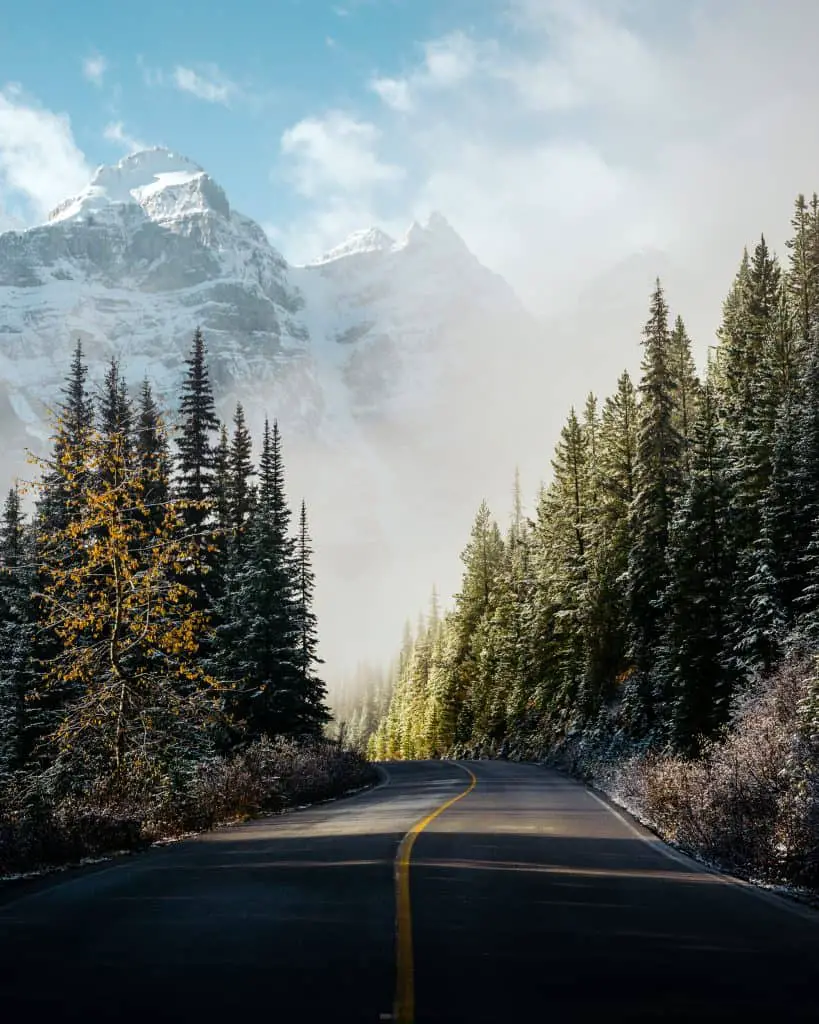 Moraine Lake is a glacier-fed lake in Banff National Park, 14 kilometres (8.7 miles) outside the Village of Lake Louise, that offers breathtaking mountain views.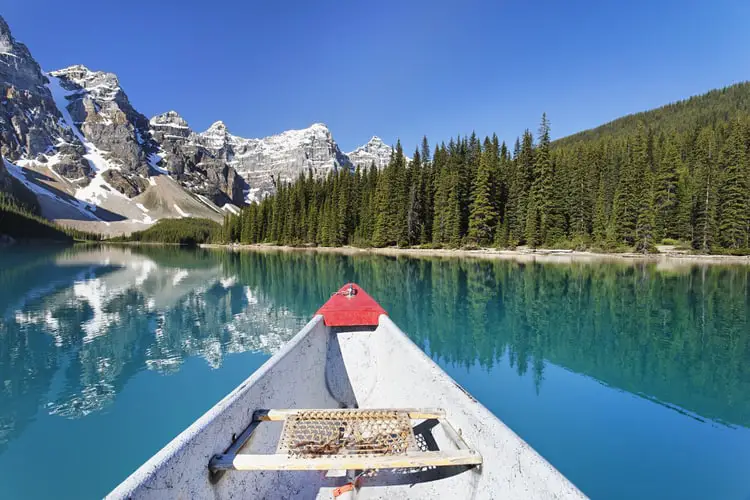 The turquoise color of this lake changes in intensity during the summer months as the Glaciers melt.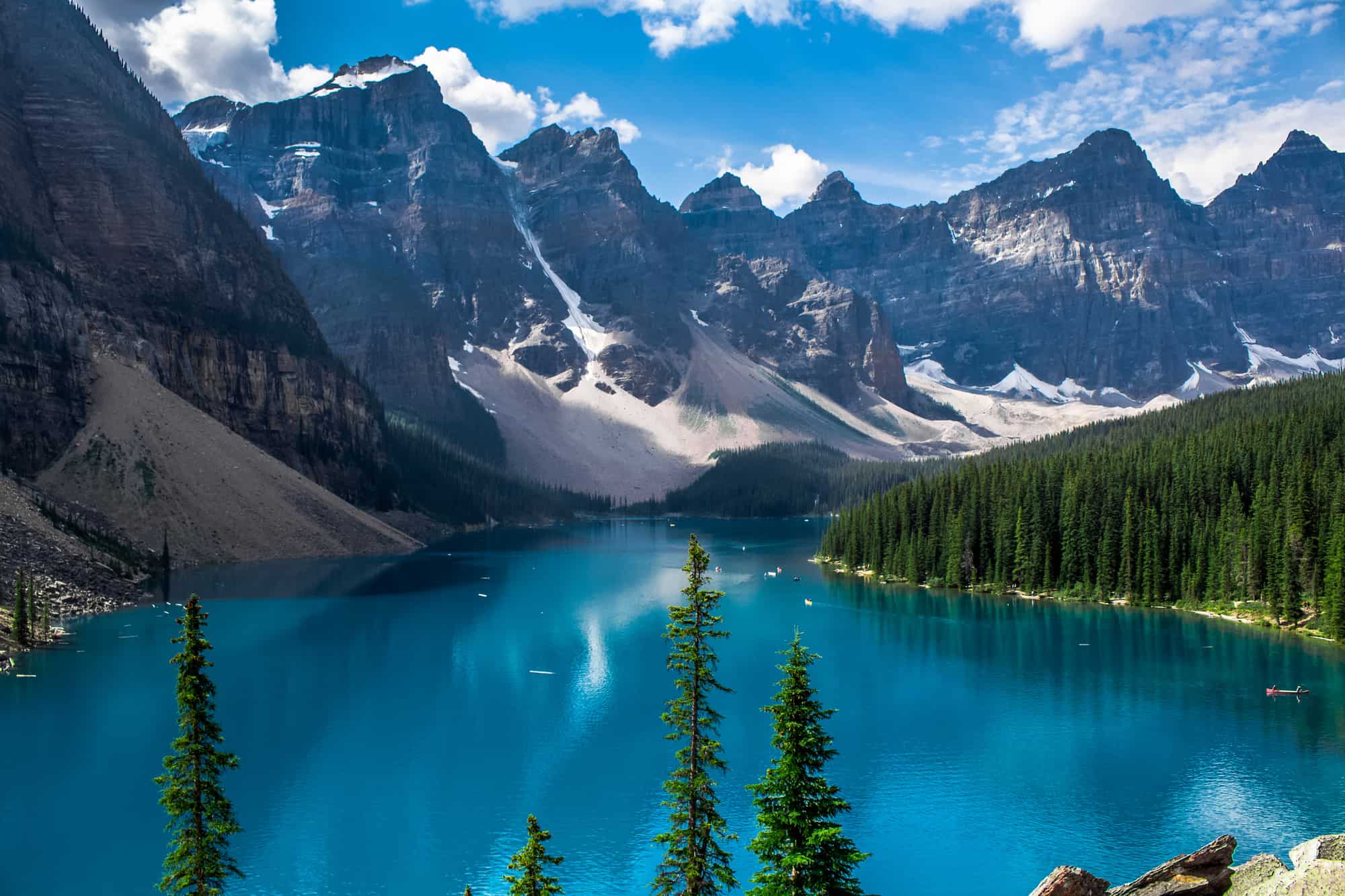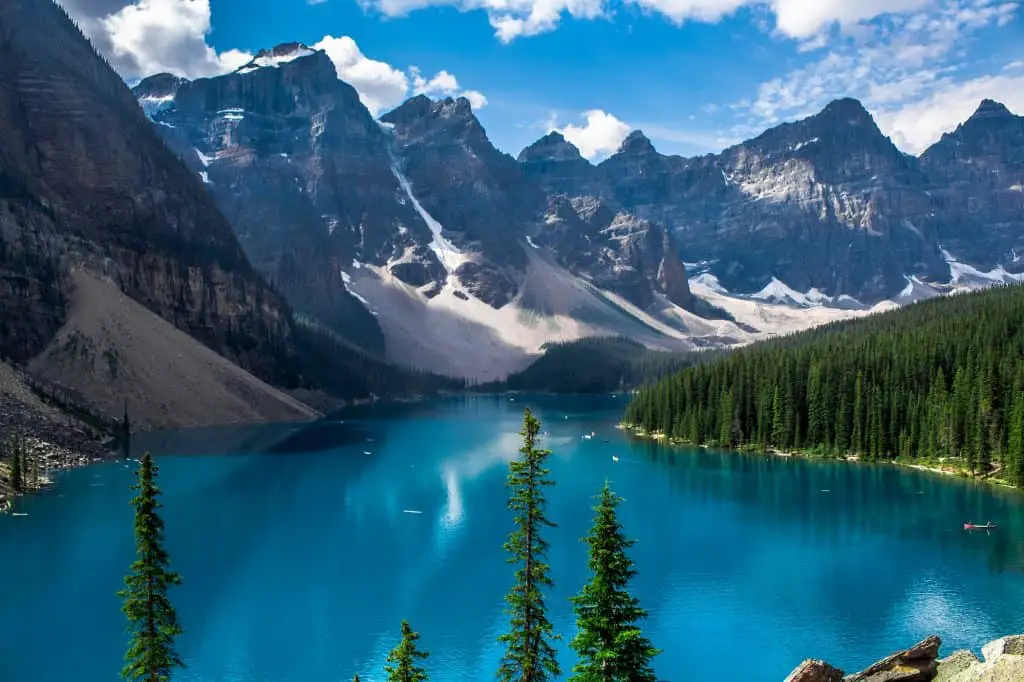 If you're looking for a detailed three-day Banff itinerary, you might enjoy this post.
Yoho National Park
Takakkaw Falls
Located in the Yoho National Park, Canada's second tallest waterfall is the Takakkaw Falls at 373 metres tall.
Grizzly Bear Sightseeing 
Want to see a Grizzly Bear? Go on an all-day tour that will take you throughout the Yoho National Park, where they guarantee you'll see a grizzly bear. The tour also makes stops to the Takakkaw Falls and Emerald Lake.
Emerald Lake Lodge is a favourite amongst tourists for places to stay in the area.
The Icefields Parkway
If you're planning on visiting Jasper or want an epic day trip through Banff and Jaster National Parks, you'll love the three-hour 230 kilometres (142 miles) drive in the mountains along the Icefields Parkway from Lake Louise to Jasper. Condé Nast Traveller has rated this drive as one of the top drives in the world.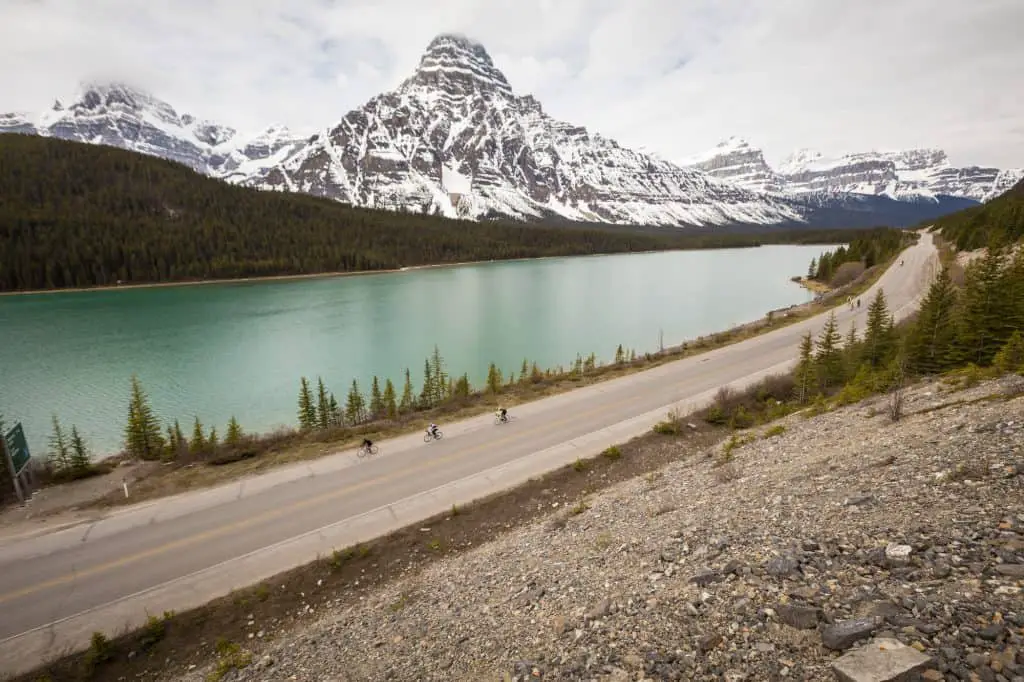 You might want to plan for extra time as you'll want to stop along the way to enjoy the view.
Peyto Lake 
Peyto Lake is another glacier-fed lake in Banff National Park with vibrant blue waters located on Icefields Parkway, about 40 kilometres (24-miles) from Lake Louise towards Jasper.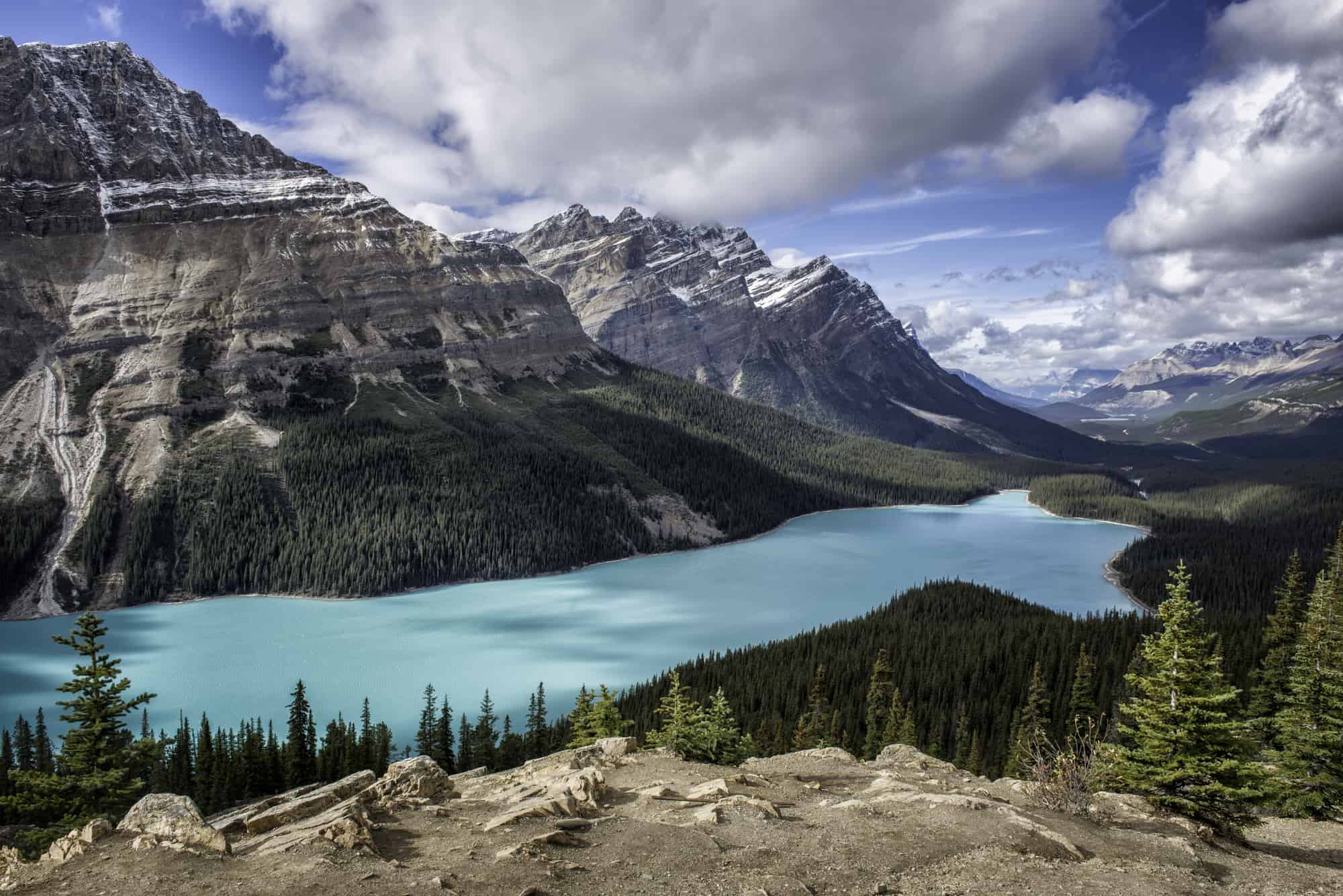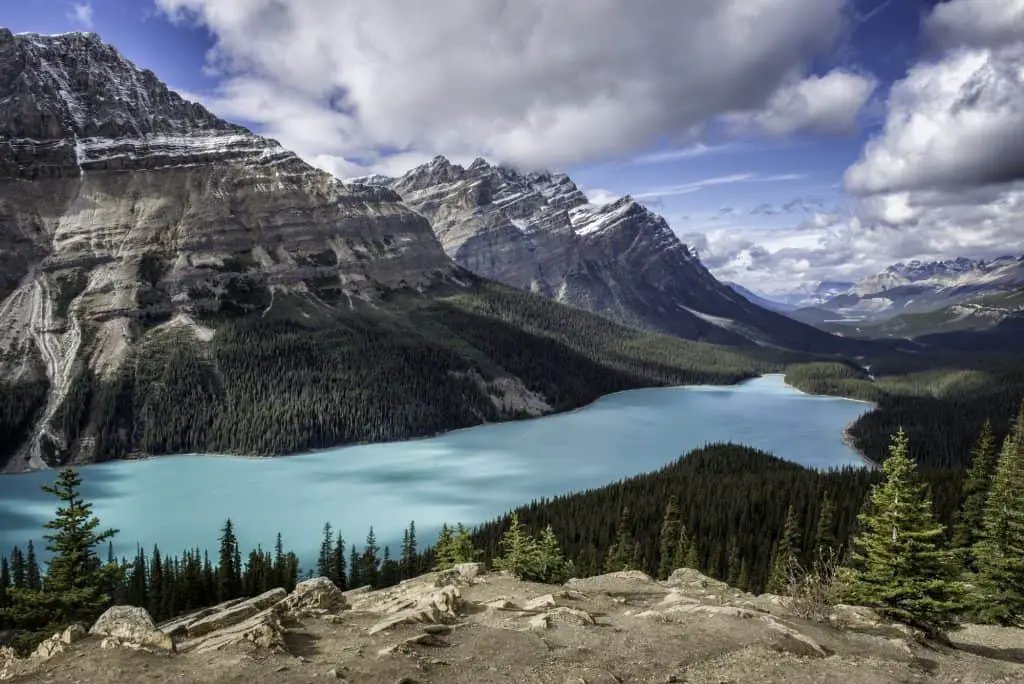 If you want to take in the views, consider doing the Peyto Lake Hike, an easy 6km (3.8-mile) round trip hike that offers some of the Canadian Rockies' best views.
Columbia Icefield 
From Lake Louise, about 195km towards Jasper on the Icefields Parkway, you'll find the Columbia Icefield.
Stretching 25 kilometres (15 miles), the Columbia Icefield contains six glaciers, including the Athabasca Glacier, the most-visited glacier in North America.
About a 20 minutes drive south of the town of Jasper, you'll want to plan a visit to the most powerful waterfalls in the Canadian Rockies, the Athabasca Falls. About an hour-long hike,
If you're looking for a neat excursion, consider taking the Ice Explorer Tour, which is a 90 minutes drive that will take you to the Athabasca Glacier.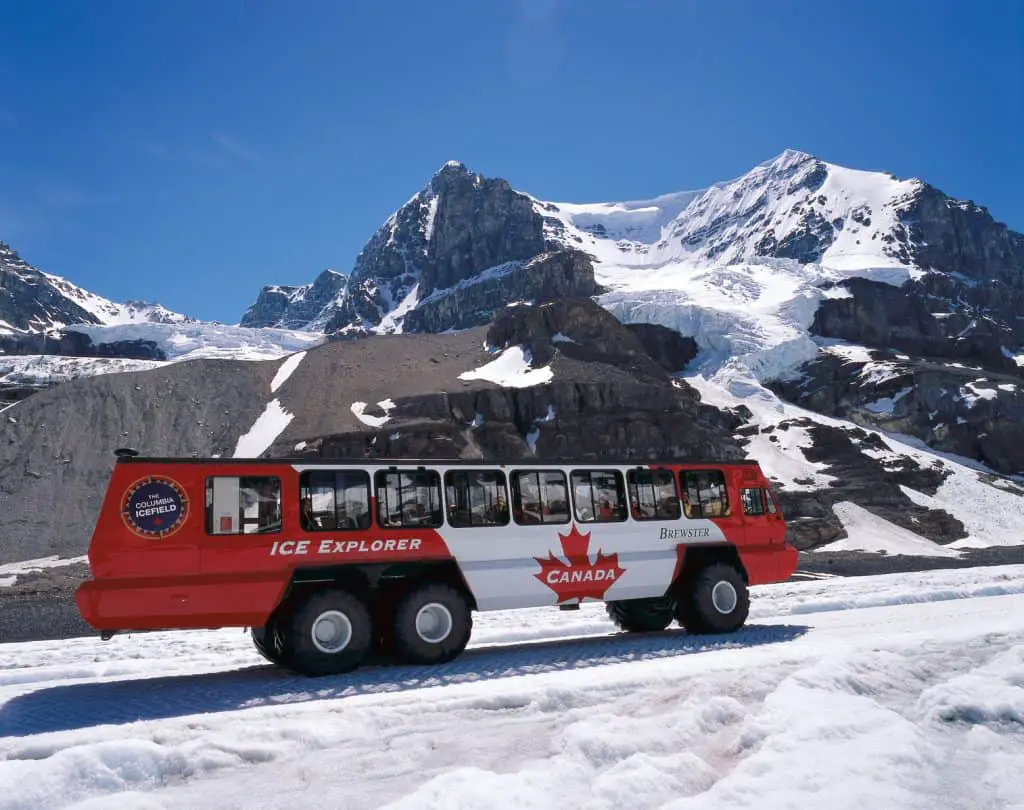 Jasper National Park
Jasper
About a three hour drive from Banff, the drive to Jasper via the Icefields Parkway is breathtaking. If you're not planning on staying overnight in Jasper, just making a day trip to take in the mountains is a great road trip worth your while.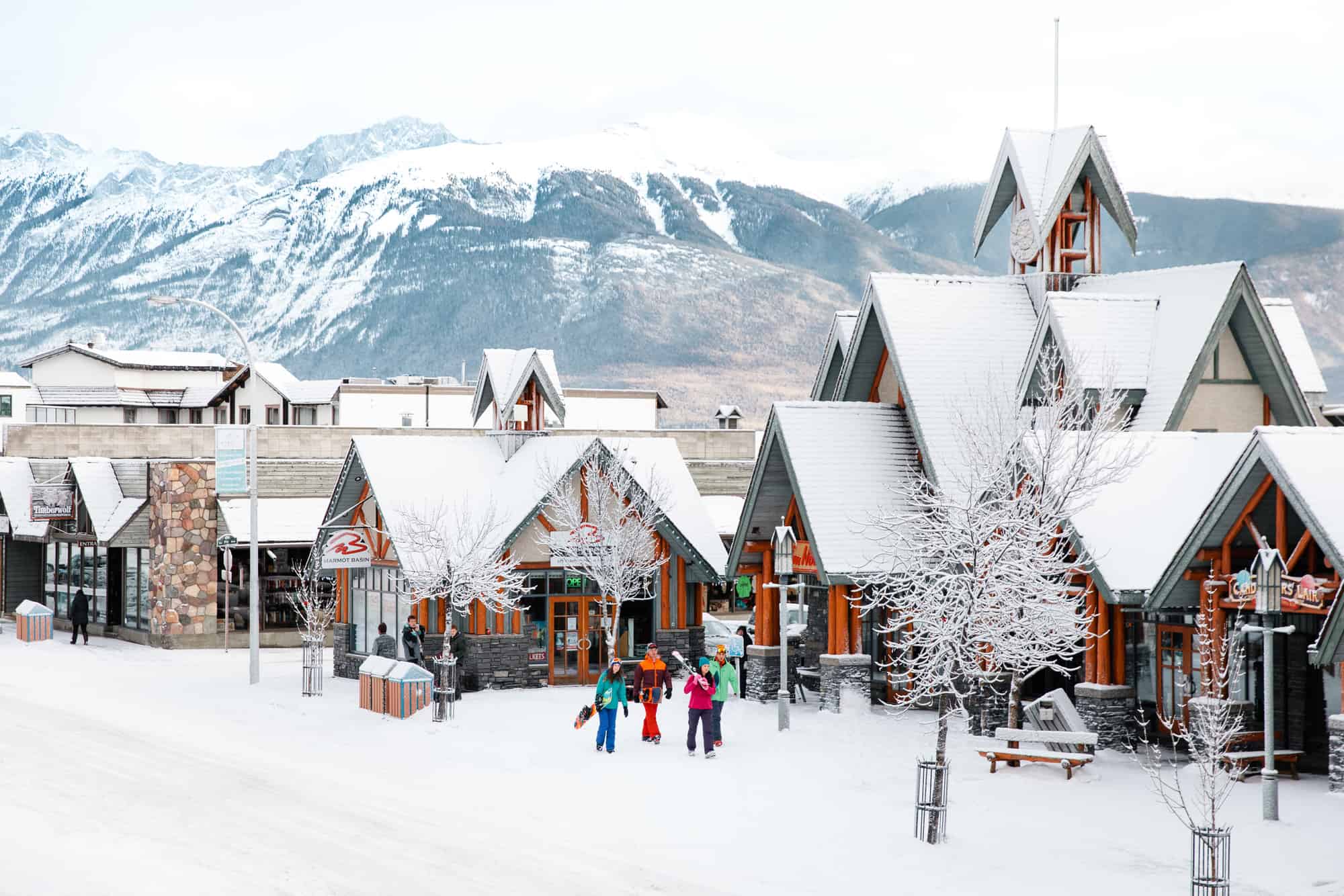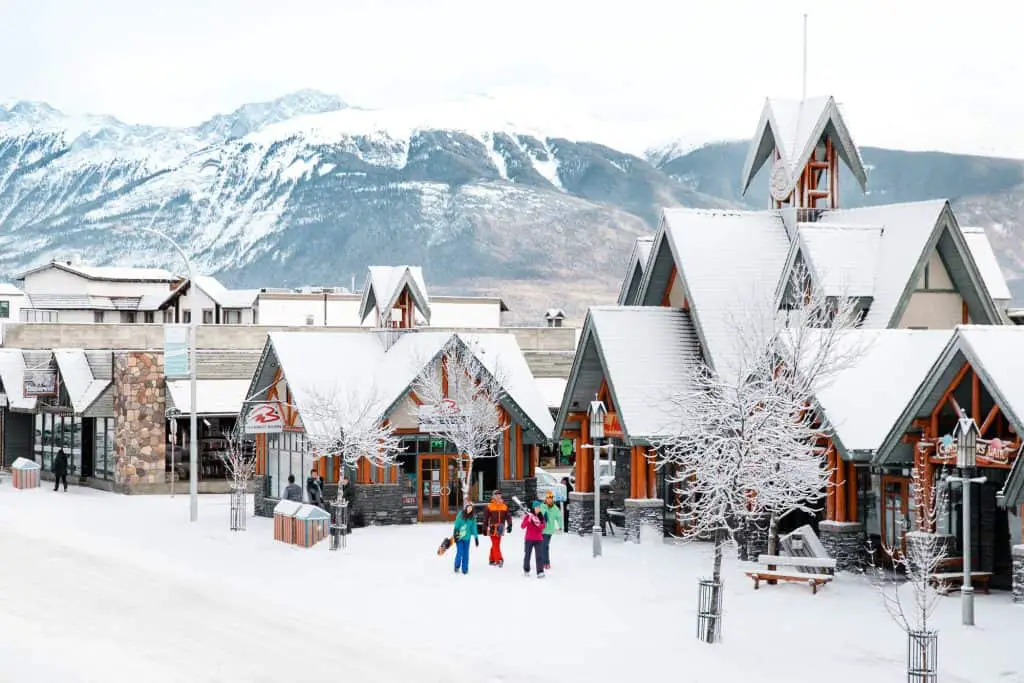 Jasper Park Information Centre National Historic Site
Upon arrival in Jasper, make sure to visit the Jasper Park Information Centre Historic Site to get the most up to date information on all the activities available to make your trip unforgettable. 
Maligne Lake
Maligne Lake is one of the most famous lakes in Jasper National Park due to its deep blue waters and three glaciers visible from the lake. At 22 kilometres (13 miles) long, Maligne Lake is the largest natural lake in the Canadian Rockies.  
Spirit Island
Spirit Island lies at the end of Maligne Lake. You can take a boat tour to visit the island, or if you're feeling adventurous, you can make it a canoe trip, which takes about 5-8 hours to make the round trip with the option of making it a day trip or overnight at Spirit Island.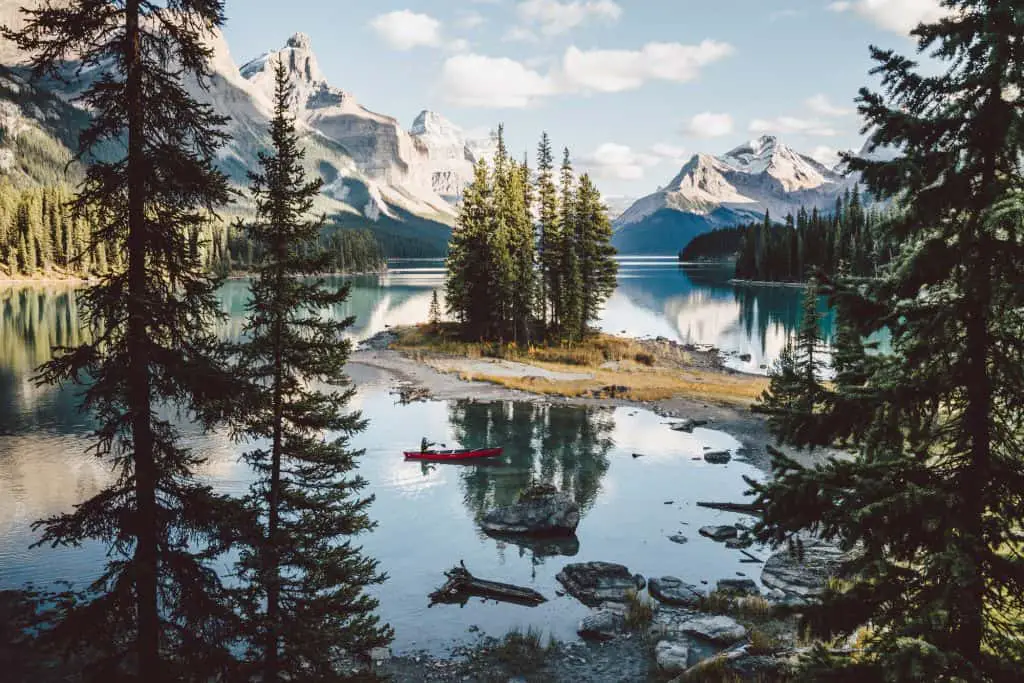 Find even more inspiration and ideas on things to do in the Canadian Rockies here.
You might also like: 4 Amazing Wineries To Visit In Niagara-on-the-Lake
Pin this post for later :