I was fortunate enough to live in Lafayette, Louisiana, for three months and experience southern living. Being the heart and soul of Cajun country, it offers so many wonderful places to eat in Lafayette LA.
The city has been named the Best Food City in the USA in the past, and I must say that I sincerely believe it lives up to that statement. It offers such delicious food, from fine dining, to local food, I'm excited to share with you some of mine and local's favourite places to eat in Lafayette LA. These will make your taste buds happy.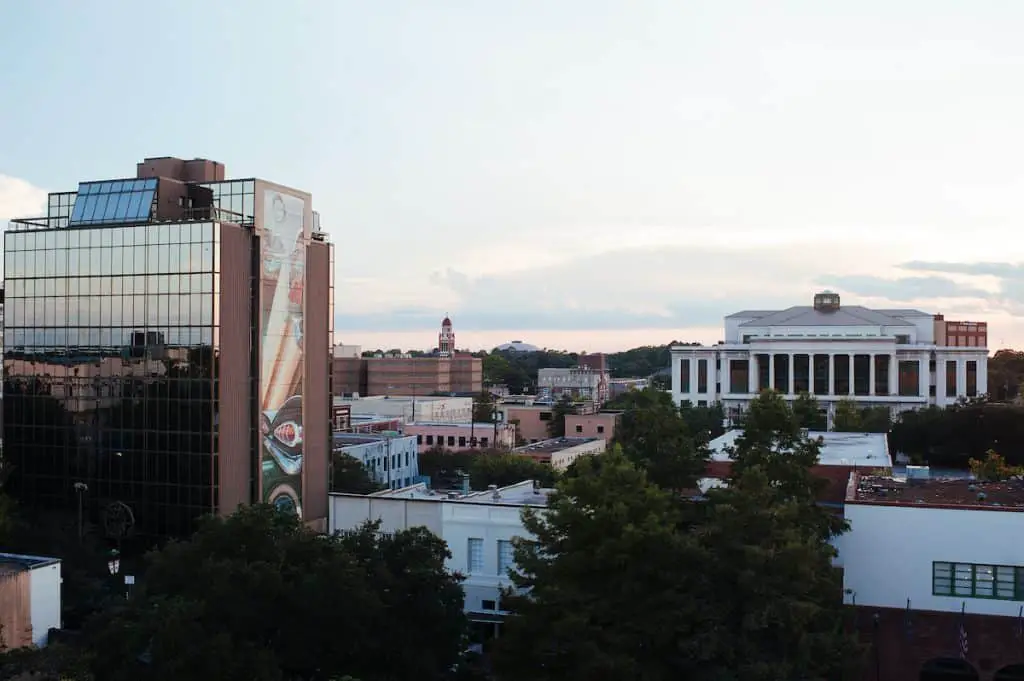 Of course, you'll find in Lafayette the best creole and cajun cuisine there is to try, as well as the best po boys, but some other cuisines are worth trying, and I'm excited to share those with you.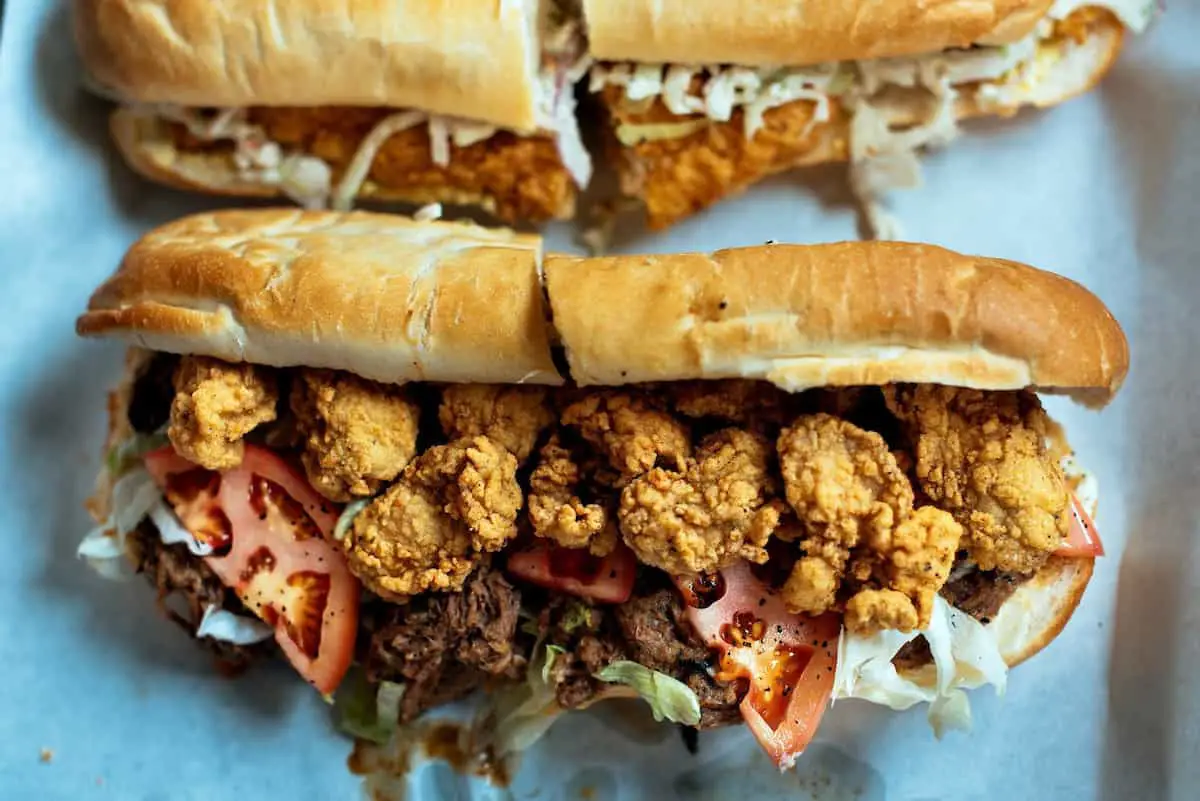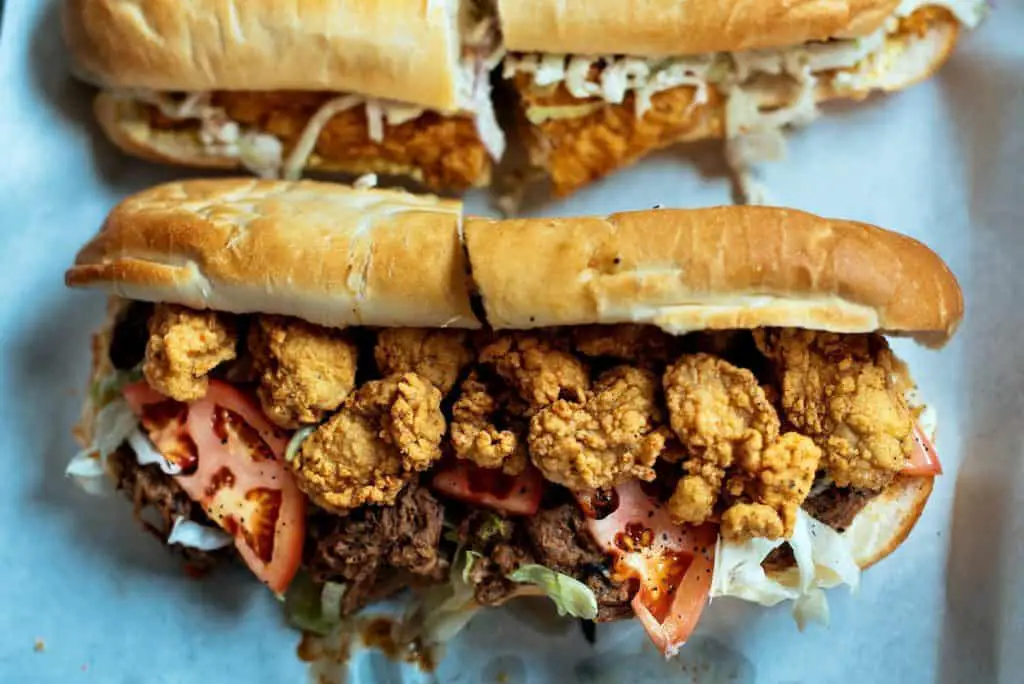 Lafayette is a great location to visit when in Louisiana; it's only a 2-hour drive from New Orleans. Baton Rouge is another great city to see that is located halfway between Lafayette and New Orleans.
Best Restaurants in Lafayette Louisiana
Breakfast
The French Press 
In downtown Lafayette, you'll find The French Press, a Breakfast and Brunch Restaurant. The menu, inspired by its Chef, Justin Girouard's Cajun, French and Italian heritage, always uses local ingredients in season. Located in the historic Tribune Printing Plant building, it's a beautiful restaurant that offers a great atmosphere. Consider trying a favourite of theirs: the Cajun Benedict. 
Carpe Diem! Gelato-Espresso Bar
Also in downtown Lafayette, you'll find Carpe Diem! Gelato-Espresso Bar, a cute little coffee house that offers excellent coffee and baked goods. They also offer gelato that is made in house daily, which makes for a lovely afternoon treat. When I lived in Lafayette, my office building was just a block away. It was a great go-to place for an afternoon treat or morning coffee and scone. 
In 2019 they renovated the Cafe and expanded their menu to offer more food items and a selection of wines and after-dinner drinks, which is so exciting. I cannot wait to visit again. 
Carpe Diem! Gelato-Espresso Bar address.
Another Broken Egg Cafe
Another Broken Egg Cafe is a chain restaurant that I enjoyed for an easy, never disappoints traditional breakfast. Besides your regular breakfast and egg option, they also offer a wide variety of creative breakfast and lunch options. 
Another Broken Egg Cafe address.
Lunch
Creole Lunch Cuisine 
Home of Creole's Stuffed Bread & Homestyle Plate Lunch, you have to visit Creole Lunch Cuisine, where you'll get the best and ultimate comfort food. During my three month stay in Louisiana, this was a regular go-to place of mine. It's home cooking at it's best, and for an authentic Creole meal, this is it. 
I was introduced to this place by a local who was touring me around when I first arrived. It was the first food place that he wanted to introduce me first, and I'm so glad he did. 
This family-owned and operated restaurant is located in a quiet residential neighbourhood, out of a house that looks like any other home on the street. 
The stuffed bread is a must-try, and the plate lunches will give you the real authentic creole cuisine you need to try!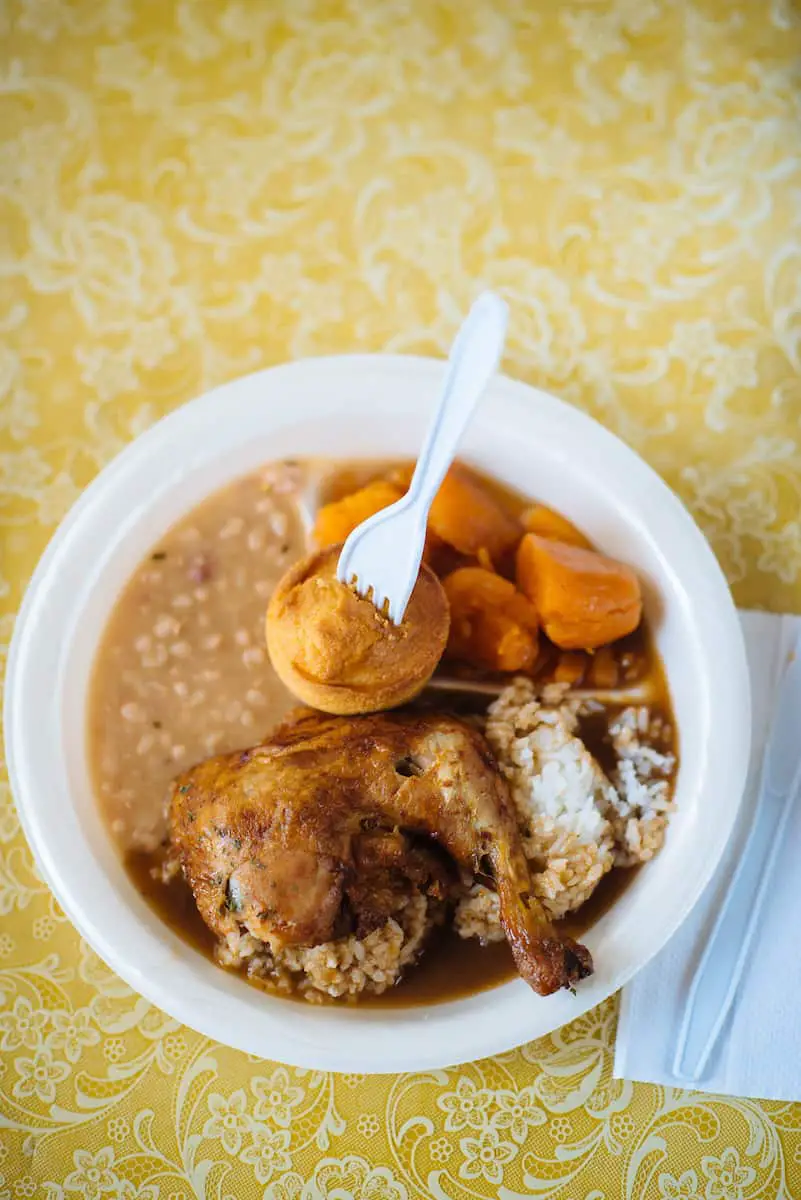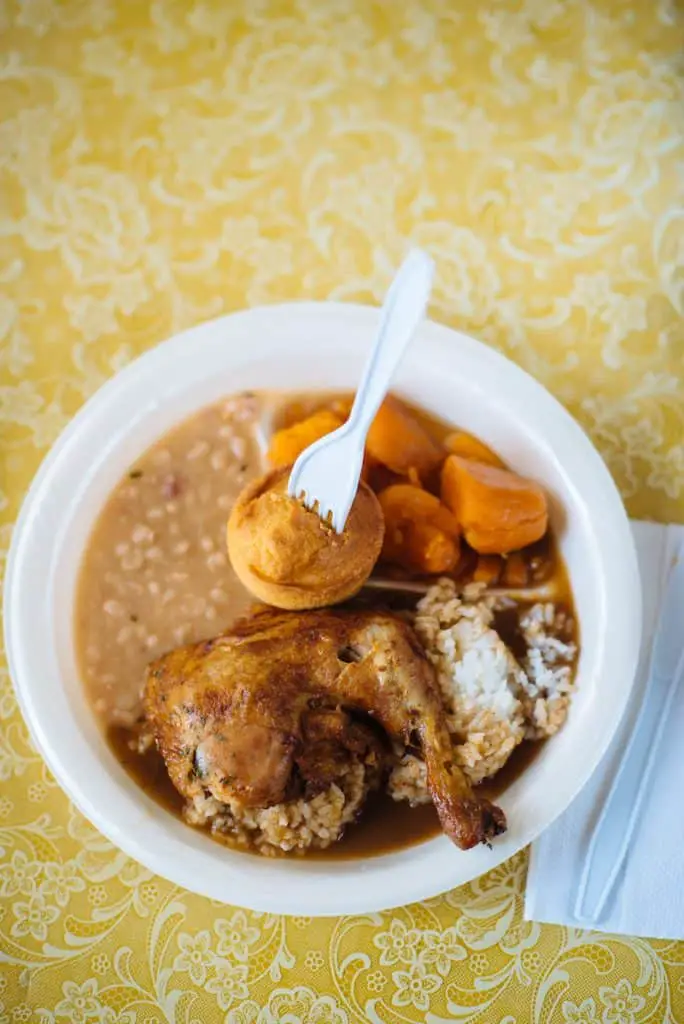 Olde Tyme Grocery 
The restaurant Olde Tyme Grocery call themselves 'longtime po'boy sandwich specialists' and for good reasons. For a traditional Louisiana sandwich, make sure to get a po boy at Olde Tyme Grocery. This Southern treat is usually made on French bread and stuffed with fried seafood. This local favourite has been running since 1982. Make sure to enjoy their outside patio while eating their famous Shrimp po boy!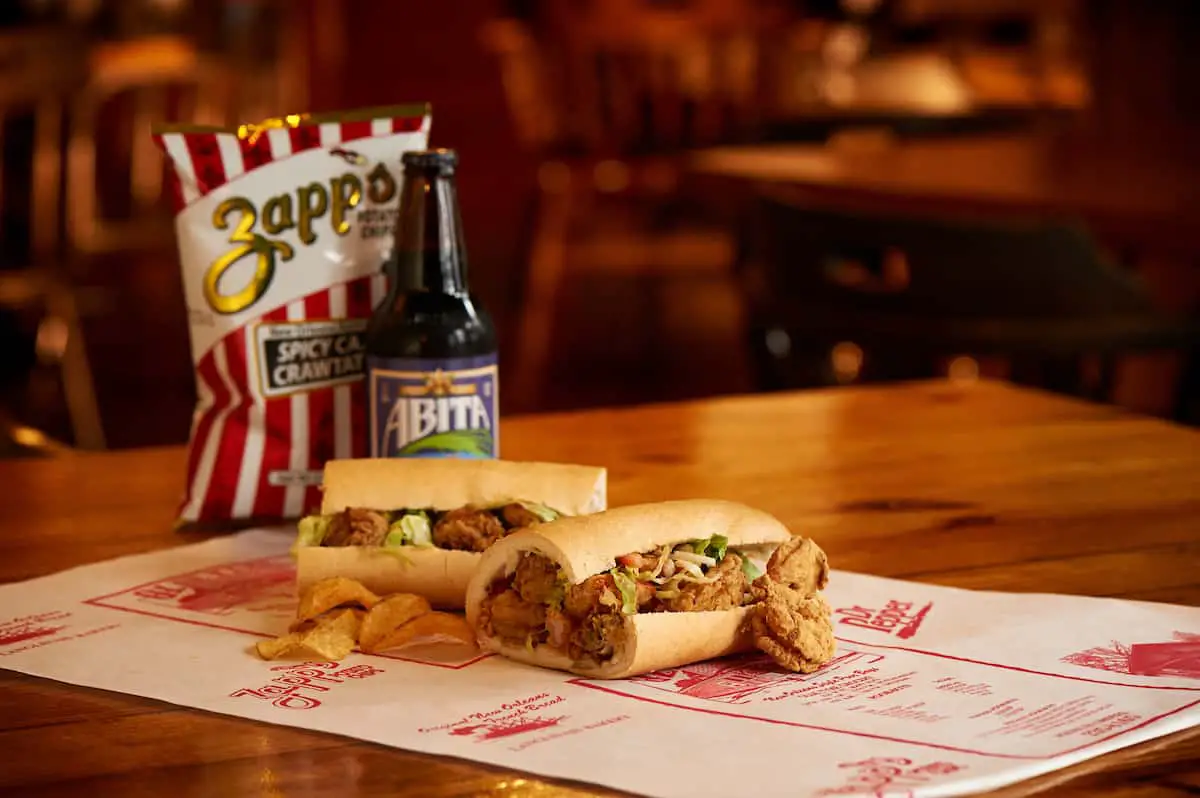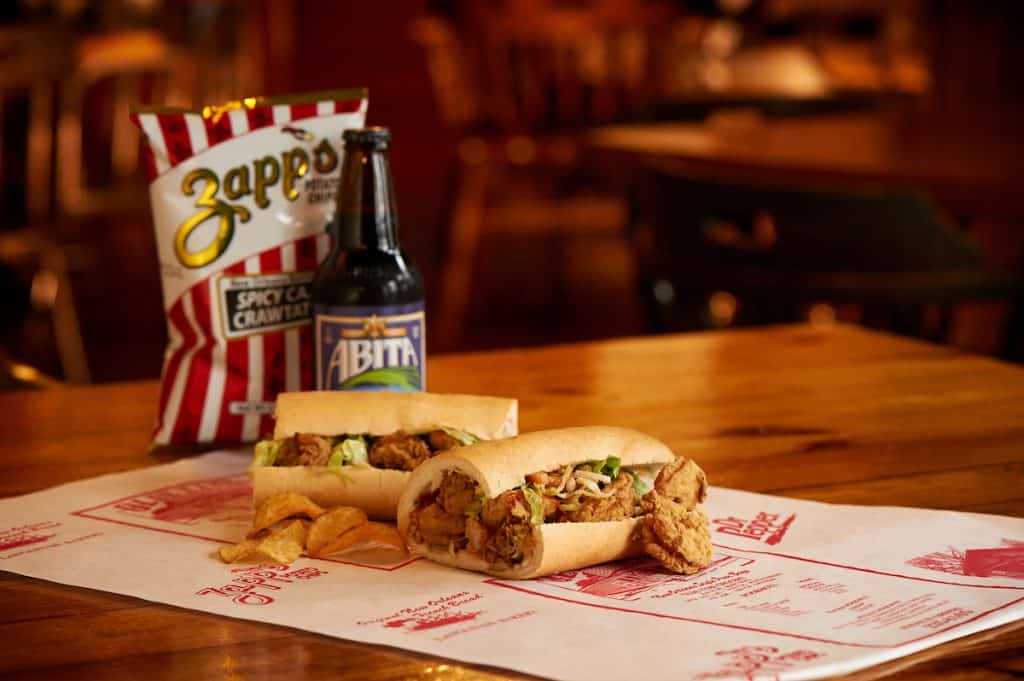 Pho Saigon – Vietnamese Noodle House & Sushi Bar 
The restaurant Pho Saigon is an independent Noodle House that is an excellent stop for grabbing a quick bite to eat. It offers Vietnamese food that include noodle soup and vermicelli noodle. They also serve Lo mein, stir-fried noodles, sushi, and bubble tea. I always enjoyed the atmosphere. Make sure to try the Beef Pho Noodle. 
Dinner
Louisiana Crawfish Time
You cannot spend time Louisiana without having a traditional Crawfish meal. One of Louisiana's largest boil houses,  Louisiana Crawfish Time, is the boil-n-go drive-thru place to offer you what you need. Sold by the pound, you can get a bag full of boiled crawfish (or shrimp), potatoes and corn. You can even add boiled sausage, Boudin, onions or mushrooms. It's so delicious and a fun experience to try when visiting southern Louisiana. 
Louisiana Crawfish Time address.
Café Vermilionville
Treat yourself to a lovely evening to another fan favourite cajun and creole restaurant: The Café Vermilionville. Offering some of the best food and ambiance in town, experience Cajun cooking at its finest with this farm to table restaurant that offers a menu with seasonal dishes that sources only local ingredients. 
Featuring local musicians, Café Vermilionville also offers in the Spring and the Fall courtyard concert series every Wednesday evening. 
Their Foie Gras PB&J, the Center-Cut Bone-In Pork Chop and their Classic Southern Pecan Pie were all featured on the Cooking Channel. Their Seafood gumbo and seafood platter are also fan favorites.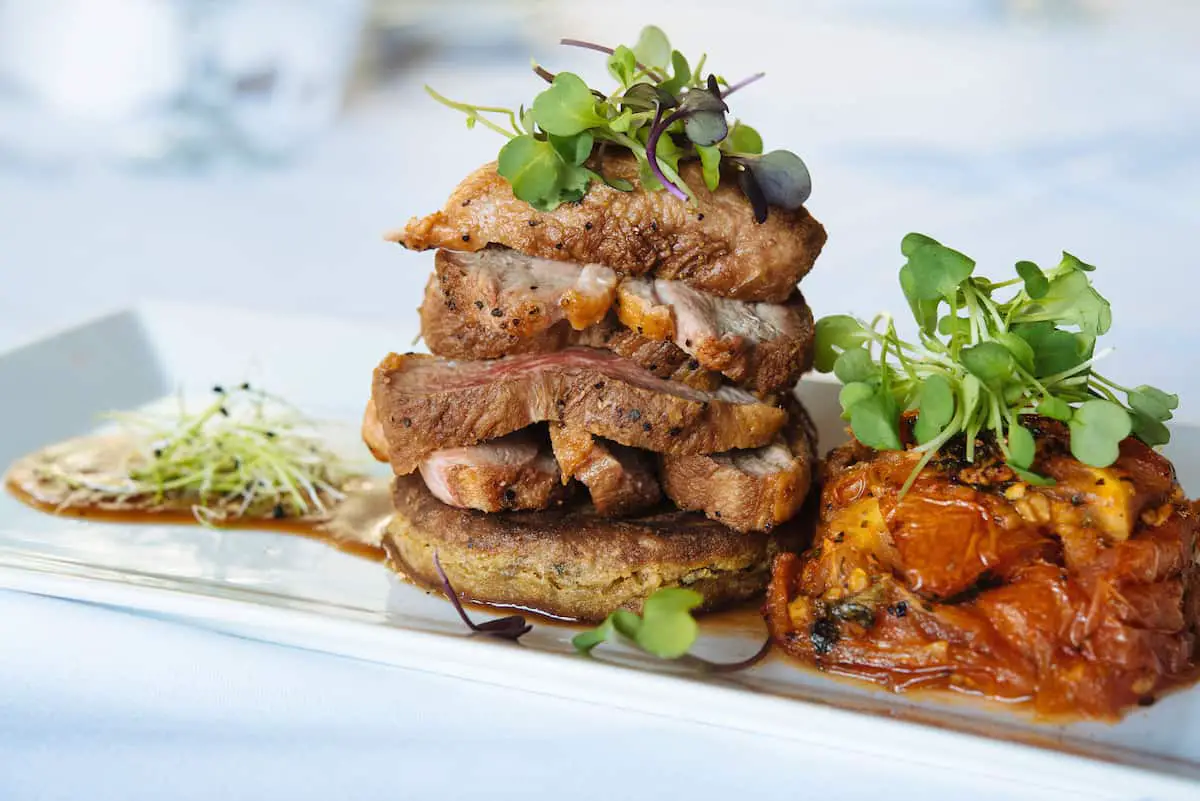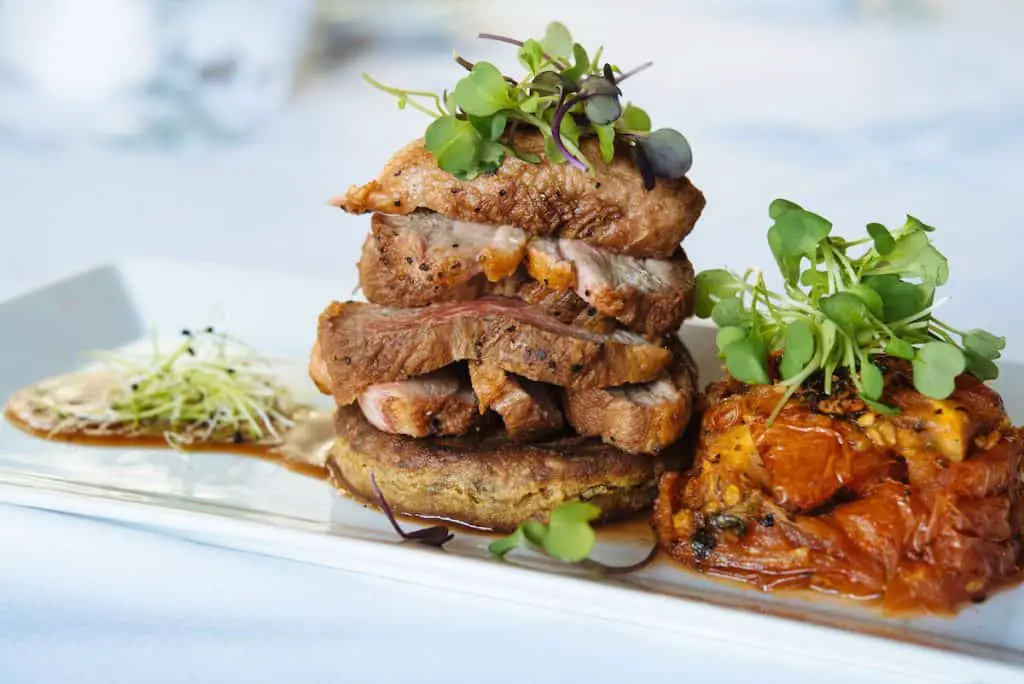 Bon Temps Grill 
For authentic cajun food, check out Bon Temps Grill restaurant. They describe themselves as offering Swamp Edge Cuisine in an Urban Cajun Atmosphere. Their boudin and sausage board is a signature dish and their grilled chili butter shrimp is a popular item on their menu.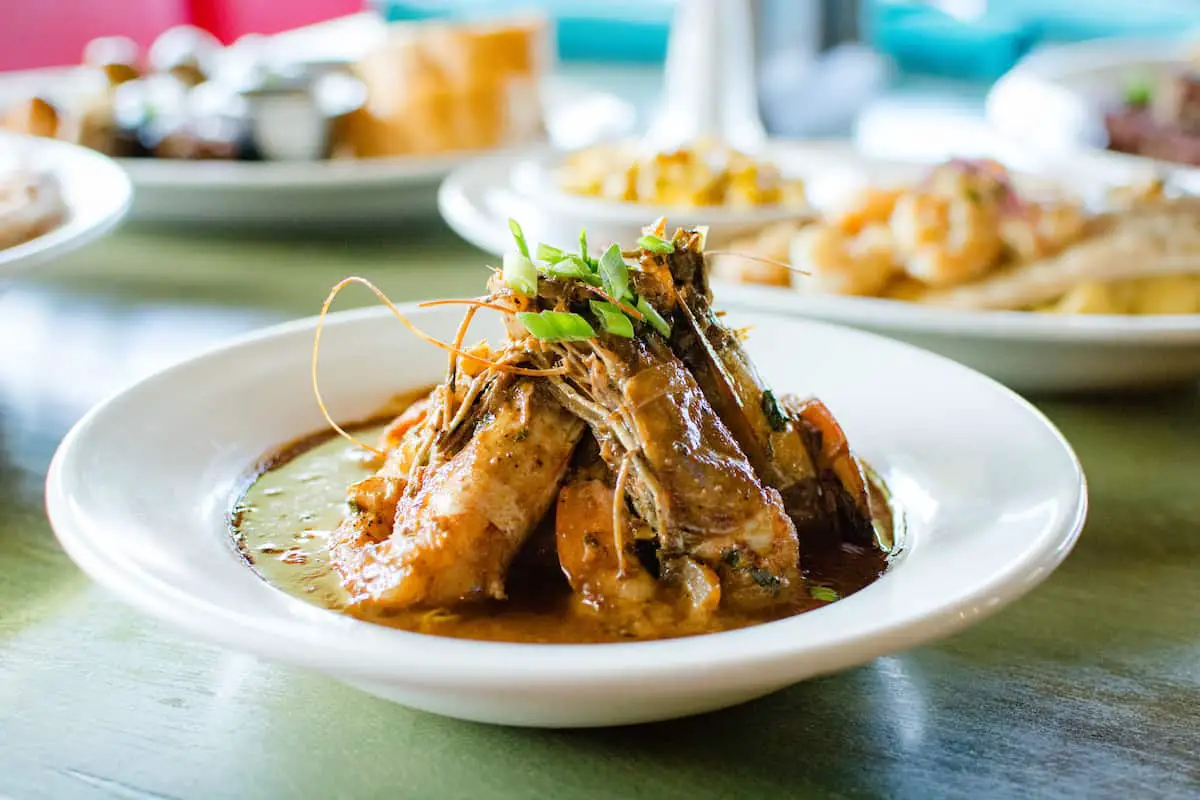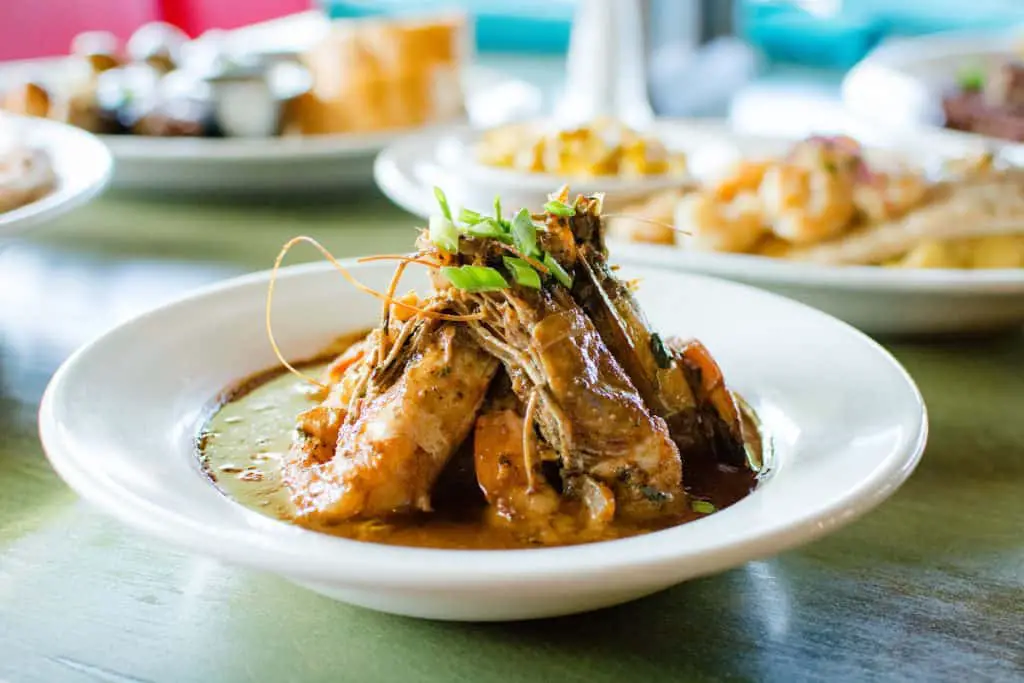 Masala Indian Kitchen
Still to this day, this place gave me the best Indian food I have ever tried. If you love Fine Indian Cuisine and lots of spices in your food, Masala Indian Kitchen is a must-try place. They offer North Indian inspired cuisine, including a variety of meat, seafood, vegetarian, vegan, halal, and gluten-free dishes.
With its exotic decor, Masala Indian Kitchen offers a warm, elegant and relaxed atmosphere. Everything I tried on their menu was incredible. You can't go wrong with any of their House favourites such as their Vindaloo or their Curry. 
Masala Indian Kitchen address.
Marcello's Italian restaurant 
For pizza, pasta or Italian dishes, Marcello's Italian restaurant is the place to go in Lafayette, in my opinion.  
Marcello's offers an intimate and quiet atmosphere. Some of their House specialties include fresh seafood alfredo and their Saffron Shrimp Risotto. 
Marcello's Italian Restaurant address.
The Blue Dog Café is another restaurant I was looking forward to adding to this list, but sadly they recently closed their doors in July 2020. I still want to mention it here if we're lucky enough that they open their doors again. They were known for their Cajun seafood dishes.
The Blue Dog Café Address (until it closed)
If you're planning on visiting Lafayette in the summer months (June 22 – September 13), you're in luck as the city hosts EatLafayette every year. It's a summer-long celebration of Layette's local restaurants, presenting culinary events and offering deals from participating restaurants.
Other things to do in Lafayette LA
This post may contain some affiliate links. If you click on the product links and make a purchase it allows me to make a small commission at no extra cost to you! In return, it helps me in maintaining this site to continue to help you!
Blue Moon Saloon and Guest House 
For the ultimate cajun musical experience, you'll want to visit the Blue Moon Saloon for some live music. I met incredible people visiting the Blue Moon throughout my stay in Lafayette. You can also rent a room at the Blue Moon. The perfect location if you're planning on dancing the night away.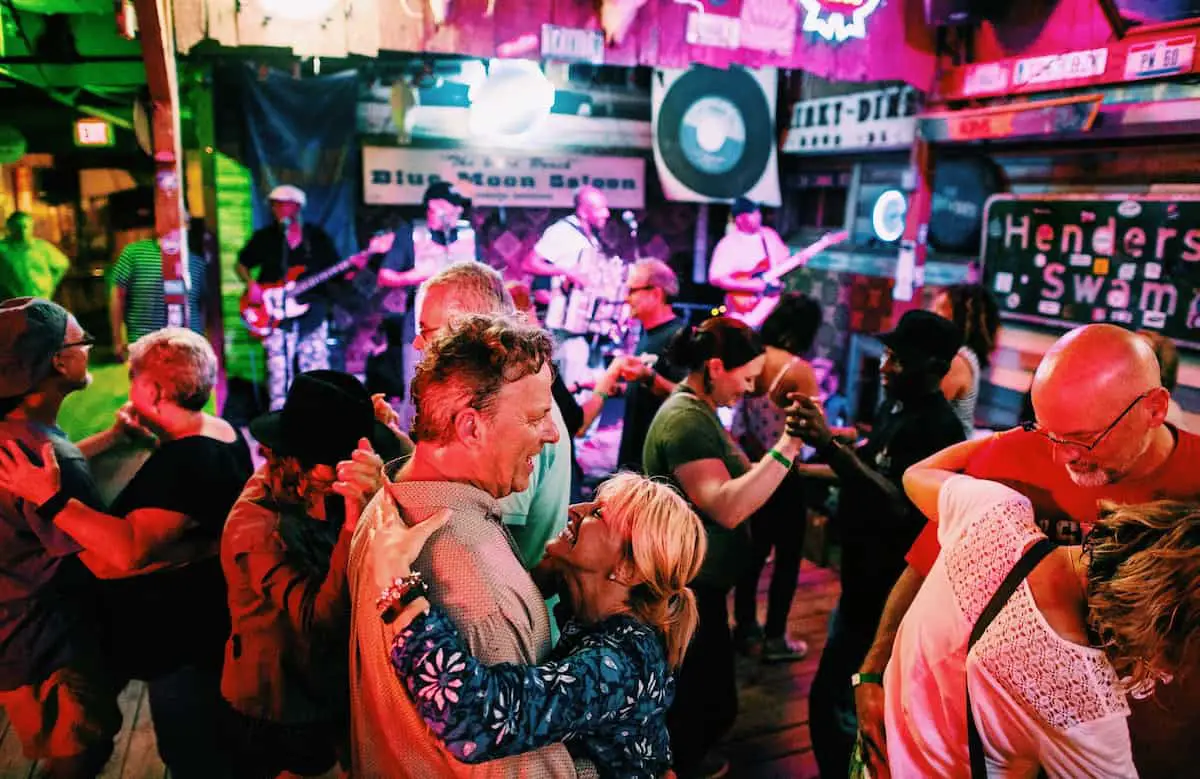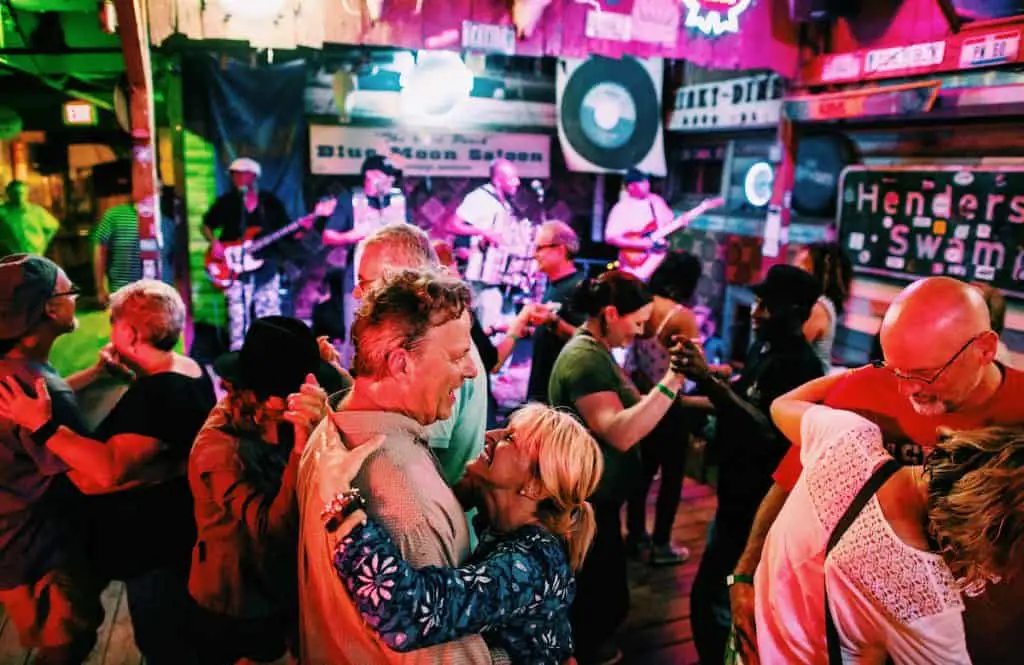 Blue Moon Saloon And Guest House address
Acadian Village
As a French Acadian myself, of course, I have to recommend visiting the Acadian Village where you'll get to step back in time and see a recreated 19th-century Cajun bayou community with genuine Cajun homes. 

Acadian Village address. 
Lake Martin
Another favourite is Lake Martin if you're looking to go on a bird and alligator watching hike. Home to Lousiana's largest nesting colonies of water birds and a significant population of alligators, Lake Martin is a great place to visit during your stay.
Mardi Gras
Suppose you happen to be visiting Lafayette anytime in the month leading up to Mardi Gras. In that case, you'll quickly realize you don't necessarily need to be in New Orleans to get the ultimate Mardi Gras experience. You'll get to experience the beads and the parades, the decor, and the locals' excitement every day leading up to Mardi Gras. It's such a unique and wonderful experience. I highly recommend visiting that time of year. 
Festival International de Louisiane
The Festival International de Louisiane is a local favourite. This Festival happens every year in the Spring downtown Lafayette and is said to be the largest outdoor Francophone event in the world. You do not need to be a Francophone to enjoy this event. It's a great cultural experience.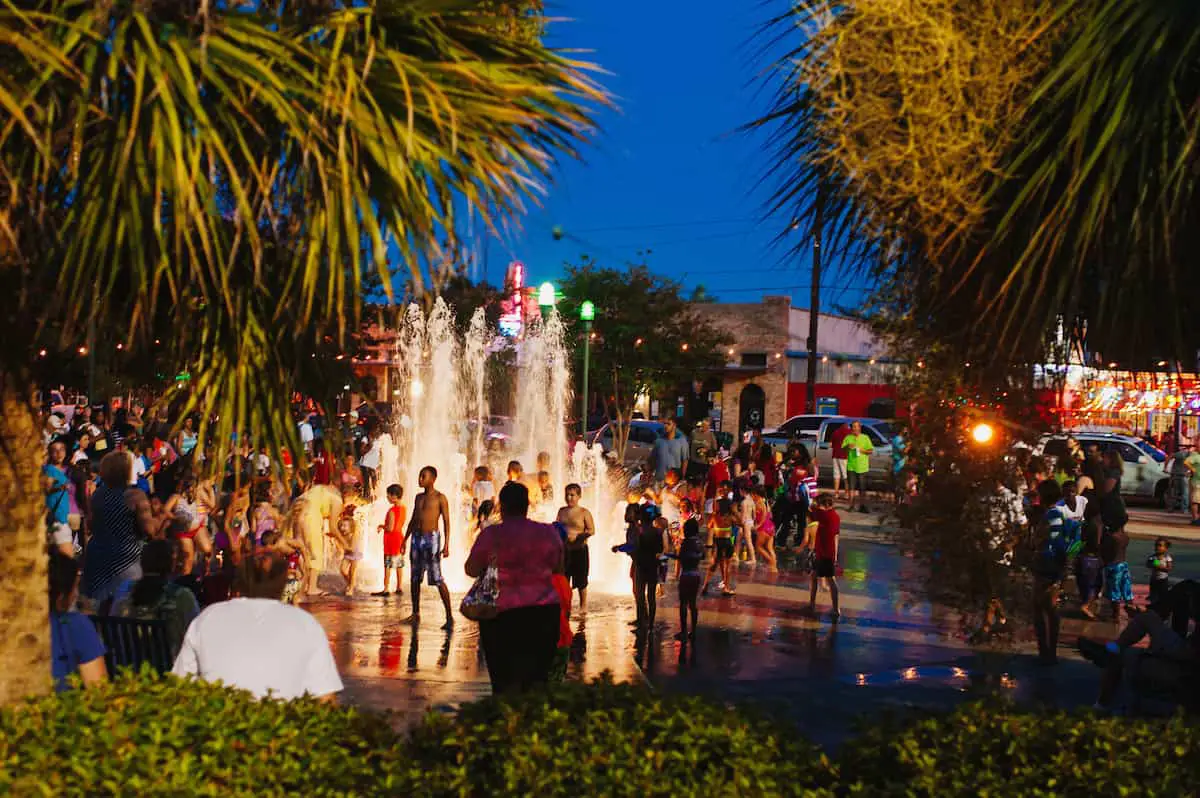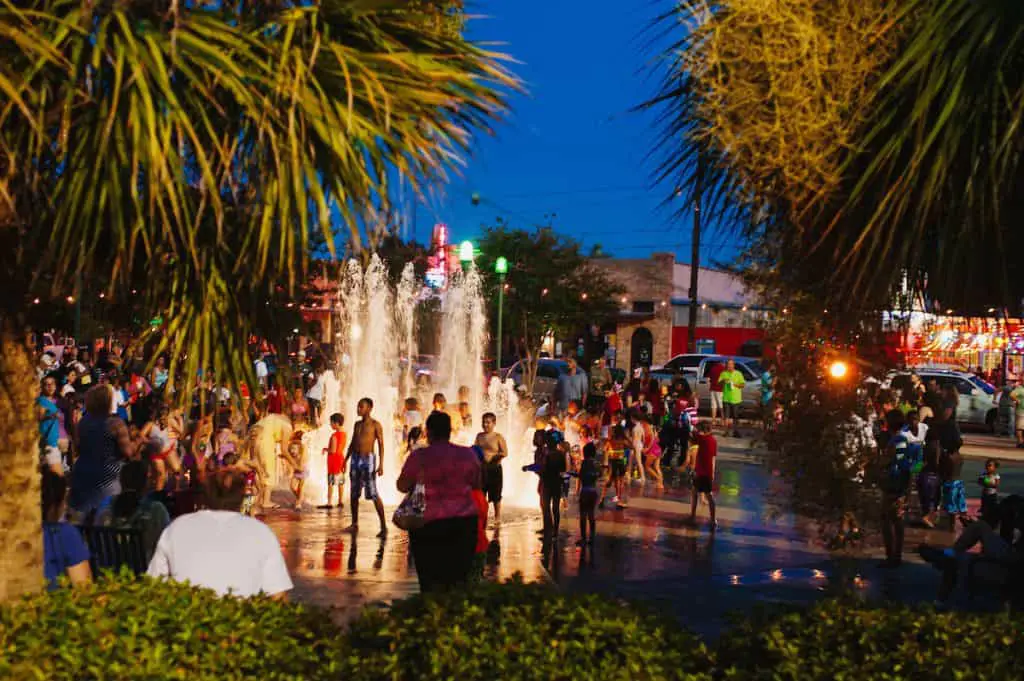 Can't yet travel and try out all the places to eat in Lafayette LA? LafayetteTravel offers recipes created by award-winning chefs and restaurants in the area. Such a great idea. I love that you get to try some of Louisiana's Cajun country's favourite cuisine in your own home. 
Looking for a place to stay for your visit to Lafayette, check this list of great condo options.
If you're also planning on visiting beautiful New Orleans, you'll want to check this best NOLA places to eat article.
Pin it for later :