Amidst the vast beauty of the Hawaiian islands, surrounded by the majesty of the Pacific Ocean, sits the "Garden Island" of Kauai. This unbeatable location is renowned for its prominent cliffs, diverse wildlife and breathtaking coastlines. With experiences to fulfill a lifetime, your 7 day Kauai itinerary is guaranteed to be packed with activities and cultural insight that will make you consider extending your trip.
It was truly a dream come true to finally be able to vacation in Hawaii for two weeks, where we got to take in the beauty of Maui for one week after this initial one week in Kauai.
There are endless possibilities in Kauai, Hawaii. From exploring the shorelines and its countless beaches to trekking the Nā Pali-Kona Forest Reserve or experiencing the mouthwatering local cuisine. 
This guide gives you a 7-day Kauai itinerary of our top recommendations that includes the experiences we had during our stay in Kauai, some extras for your consideration, and where to stay and where to eat recommendations.
This island paradise is only 25 miles wide. This guide includes experiences from the North Shore to the South Shore and everywhere in between. We guarantee to give you the most comprehensive Kauai itinerary possible with all the best Hawaii things to do for 7 days in Kauai. 
This site uses affiliate links, and I may earn a small commission when you use my links and make a purchase without incurring an additional fee yourself. Many thanks for supporting this website.
Where to Stay During Your One Week in Kauai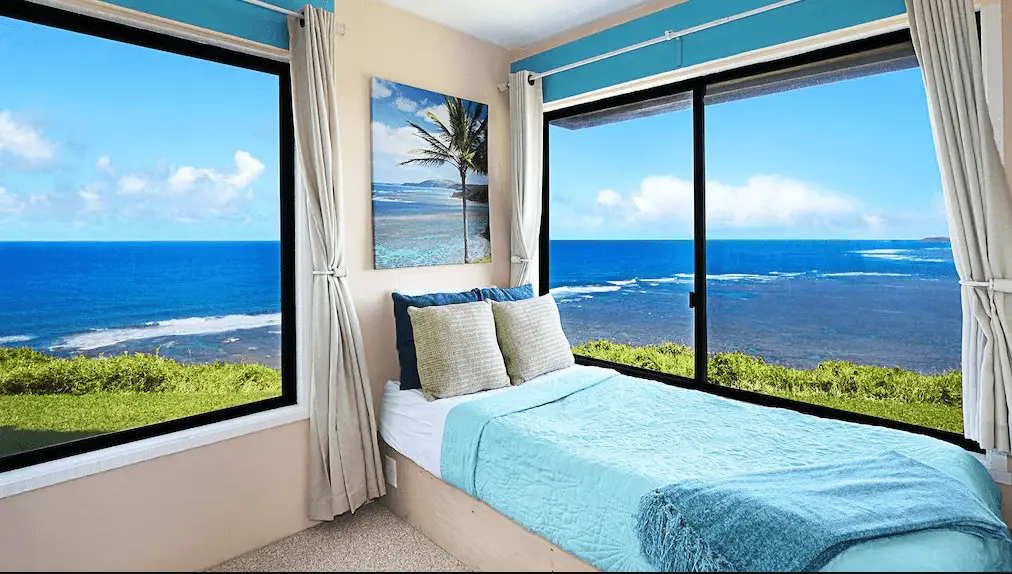 Distance to the most iconic locations to stay in Kauai is not a limitation as there are pretty good roads and rental car services.
Here are our top picks for where to stay on your trip to Kauai.
Sealodge Oceanfront Condos in Princeville
We absolutely loved our stay at the Sealodge Oceanfront Condos in Princeville. The condos provide intimate and private ocean access with its divine oceanfront condos. Moreover, guests have exclusive access to Sealodge Beach just outside the condominiums. You also get to enjoy fantastic ocean views from their perch on the ocean bluffs.
Princeville resort area is Kauai's North Shore resort community. It is known for its world-class golf courses, numerous restaurants, and breathtaking coastlines. If you want to enjoy the finer side of Kauai, there are plenty of luxurious resorts and condos to stay in here that you can look into when putting together your Kauai itinerary.
Wailua River Cottage
Another spectacular option that we truly enjoyed during the 7 days in Kauai was Wailua River Cottage. Located in Wailua, it provides an utterly unique experience decorated to the height of Hawaiian style. 
You also have access to complimentary paddle boards and kayaks to help enhance your island experience and promote waterway exploration.
Wailua is another local hotspot filled with beaches and natural splendor. Hike The Sleeping Giant for a panoramic view of the area, or visit the Fern Grotto, a unique cave structure formed from lava rock and covered in a blanket of ferns and other plant life only found in Kauai.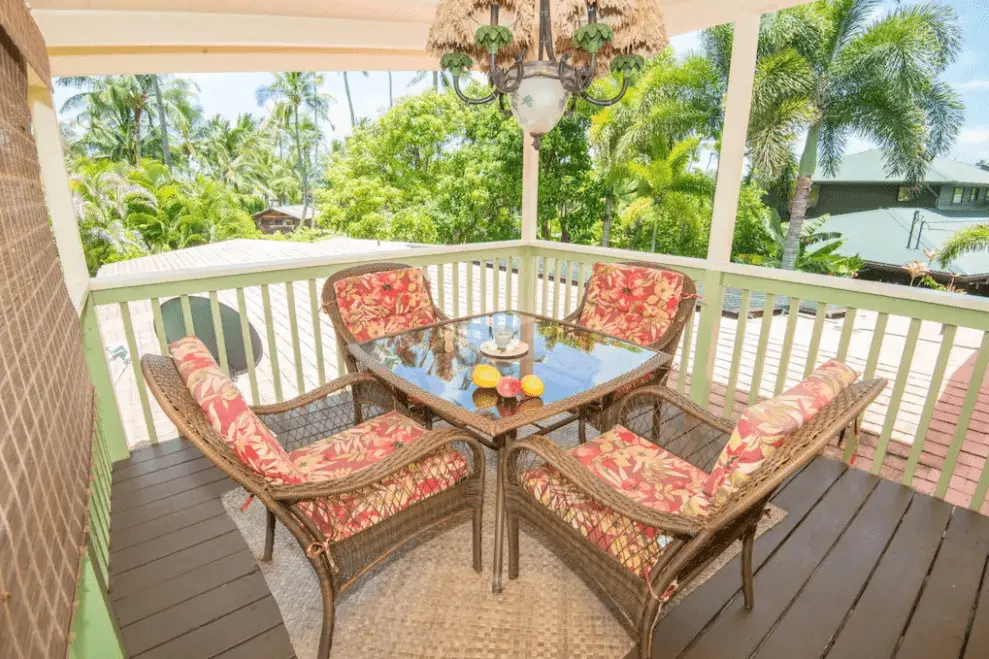 Enjoying a nice cup of coffee from the den at the Wailua River Cottage during our vacation in Kauai.
Although we stayed at both during our 7 days in Kauai, you could easily stay at either if you prefer to stay at the same location for your full one week in Kauai. 
One Week in Kauai 
So you have booked your flight to Kauai, lodging, and your rental car reserved? That means you are ready, right? Not yet.
While Kauai has glorious beaches, most visitors just don't visit Kauai to lie on the beach and get a tan. You want to make the best of it, get out there, and experience Kauai's best. Having a Kauai itinerary before you get started will come in handy.
Kauai is far less developed than Big Island, Oahu, or Maui, making it a paradise for hikers, beach lovers, and other adventure lovers. The biggest challenge becomes how to see the most of your visit is short.
While it's no easy feat to fit all of Kauai's spectacular sights and experiences into a 7-day itinerary, it's still possible. We'll be sure to provide a complete and balanced 7-day Kauai itinerary of the four main regions so that you can explore as many parts of the Island as possible and head home feeling satisfied with your one week in Kauai. 
Book One of These Great Kauai Photography Sessions Before They Sell Out : 
Kauai's Four Main Regions
The North Shore
This is the most epic Kauai region. It rains a lot here, hence very lush and full of jagged green peaks. The North Shore also has many gorgeous beaches, countless waterfalls, and some of the best hiking spots.
The South Shore
Kauai's South Shore is sunny and dry but it also boasts glorious beaches. Its resort area is also very well developed (Poipu). Many people love the south shore because of its sunshine.
The East Side
Also known as the Coconut Coast, Kauai's East Side is a great exploration area with plenty of waterfalls, accessible beaches, and many hiking trails.    
The West Side
Kauai's west side is pretty dry and desolate but home to Waimea Canyon and a lot of amazing trails.
Whether you prefer to bask in the beauty surrounding you or push your body to its limit on challenging hikes or trails, there is something for everyone in the distinct natural charm of Kauai. For instance, you can visit hotspots such as Waimea Canyon (the Grand Canyon of the Pacific), Na Pali Coast, Wailua Falls, and the sleeping Giant Mountain Ridge.  
But the pinnacle of Kauai's experiences doesn't stop with its lush natural beauty. There are countless attractions and activities that will give you a new perspective on the Island's history and culture. 
In addition, you can see the location in an utterly unique way via boat tours or helicopter tours. Swing a club on their top-notch golf courses,  snorkel off the Napali Coast, or gaze at historical archives and artifacts in the Kauai Museum. 
A quality meal is necessary to fuel a full day's worth of activities and experiences. We personally love to cook, and both places we rented during our 7 days in Kauai had a kitchen. That didn't stop us from trying amazing local restaurants and delicious food. This 7 day Kauai itinerary guide has you covered from dawn till dusk with great options. For each typical mealtime, you'll find below a local suggestion along with some of their most highly recommended dishes.
If you plan on spending some time on the West side, be sure to consider one of these memorable sailing adventures :
Day 1 Kauai Itinerary: Poipu Beach Region
Located on the South Shore, Poipu is one of the most popular beaches in South Kauai. It is popular with both visitors and marine residents! A fascinating fact about Poipu Beach is that it is a two-in-one beach. A tombola, which is a narrow spit of sand that runs from shore to an island separates the two bays. Poipu's tombola is known as Nukumoi Point and is the favourite napping spot for endangered Hawaiian Monk seals.
The Western side of Poipu Beach is perfect for beginner bodyboarders as small waves break gently on the shallow sandbar. This creates a fun play area for beginners and families with small children.
Poipu Beach also makes for a great spot for swimming, snorkelling, and boogie boarding. To get to the beach, you will pass by farms, ranches, forests, jungles, and a eucalyptus tree tunnel that ushers one into the South Shore.
Morning
Where to eat: Little Fish Coffee Poipu
For a quick early-morning pick-me-up, stop by Little Fish Coffee Poipu. Here, you can grab a steaming cup of traditional or specialty coffee or indulge with a fresh fruit smoothie. 
Accompany your favourite morning beverage with a bagel breakfast sandwich and a juicy fruit salad for a light but filling morning meal.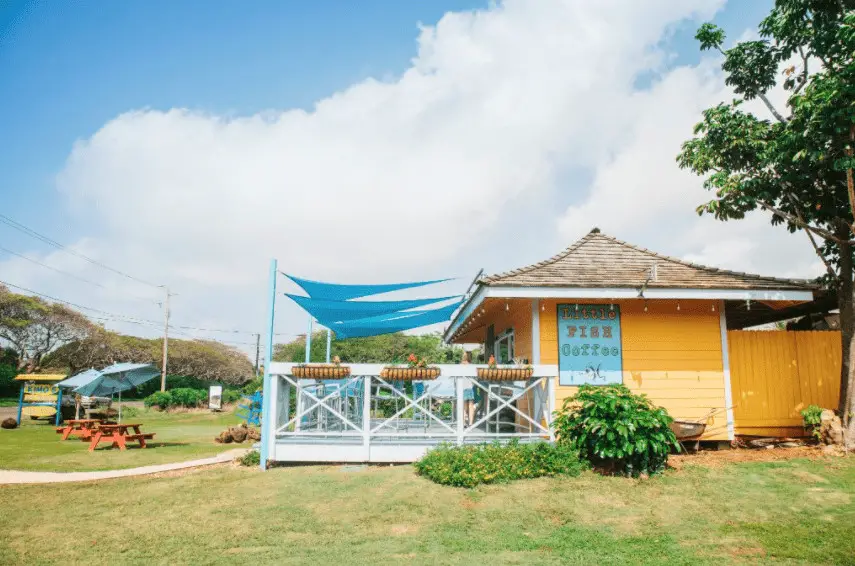 What to Do: Spot Some Seals and Turtles on Poipu Beach
Poipu Beach is one of the best beaches on Kauai. It has even been dubbed the best beach in America. Although it is a relatively small beach, it is fantastic for spotting local wildlife such as the Hawaiian monk seal and green sea turtles.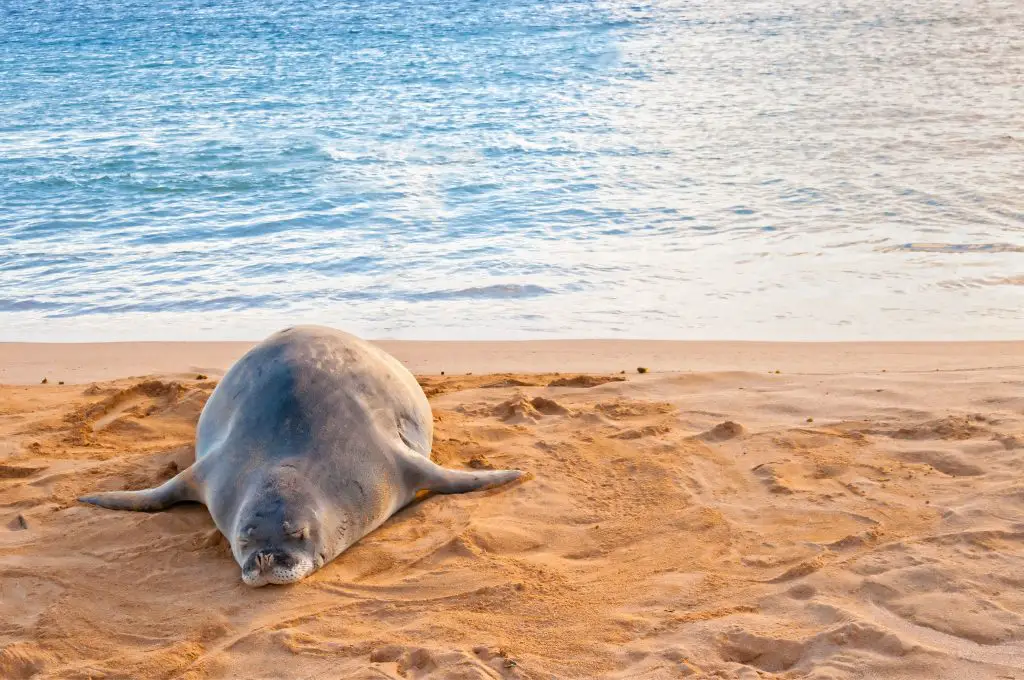 And if the seals aren't there, don't worry. Poipu Beach is one of the safest beaches in Kauai, with a lifeguard present seven days a week. Take a dip in the beautiful Pacific before heading off to the next attraction.
Something to keep in mind for a relaxing evening activity is that Poipu Beach offers some of the best sunsets in Kauai.
If you have some more time, be sure to check out the neighbouring divine Shipwreck Beach.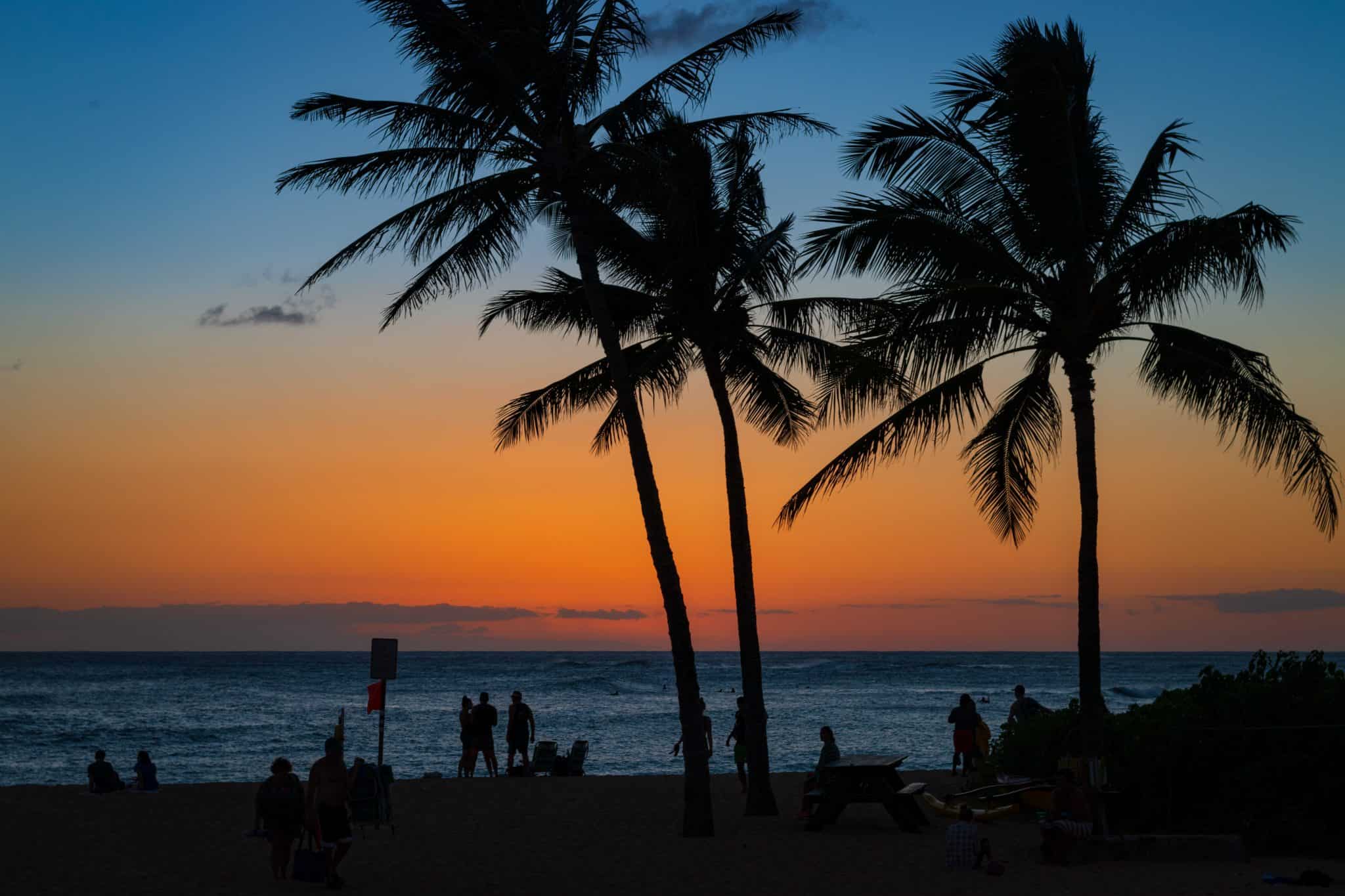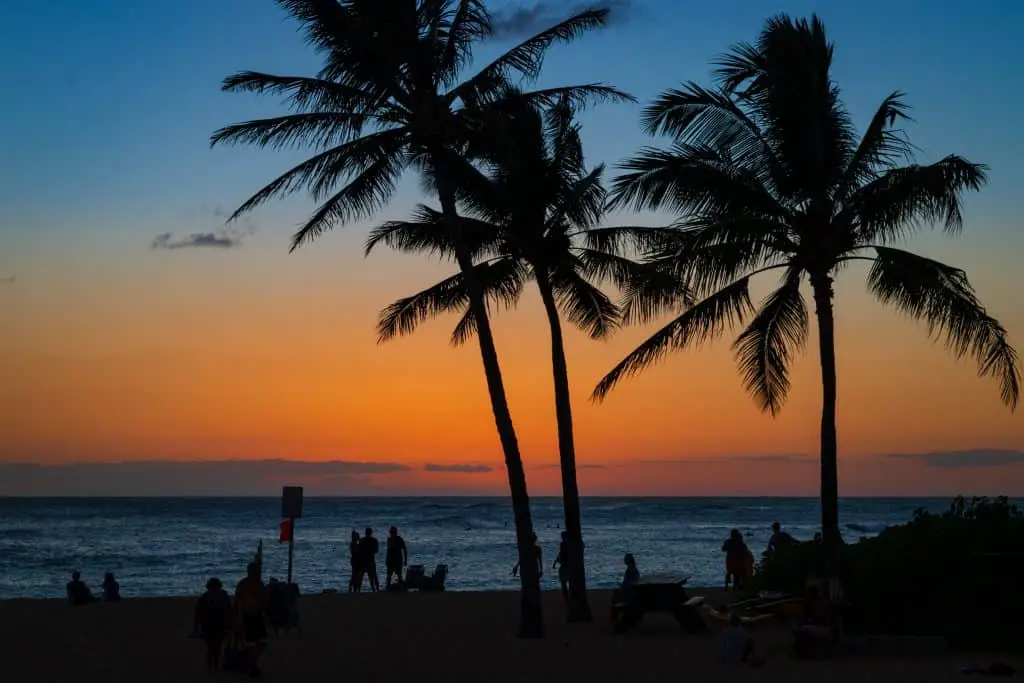 Afternoon 
Where to Eat: Brennecke's Beach Broiler
After a fun-filled morning relaxing on the beach, head over to Brennecke's Beach Broiler. The service is friendly, and the delicious food always pairs well with Brennecke's World Famous Mai Tai. 
We suggest getting a taste of what the local wildlife offers with their zingy Catch of the Day Fish Tacos.
What to Do: Tee Off at Kiahuna Golf Club
After you're sufficiently fueled up, burn some of those calories on the Kiahuna Golf Club. Considered a challenging course, it is decorated with ancient remnants of an authentic Hawaiian village by architect Robert Trent Jones Jr. 
This is also a great opportunity to see wildlife such as the endangered Nene, the State Bird of Hawaii.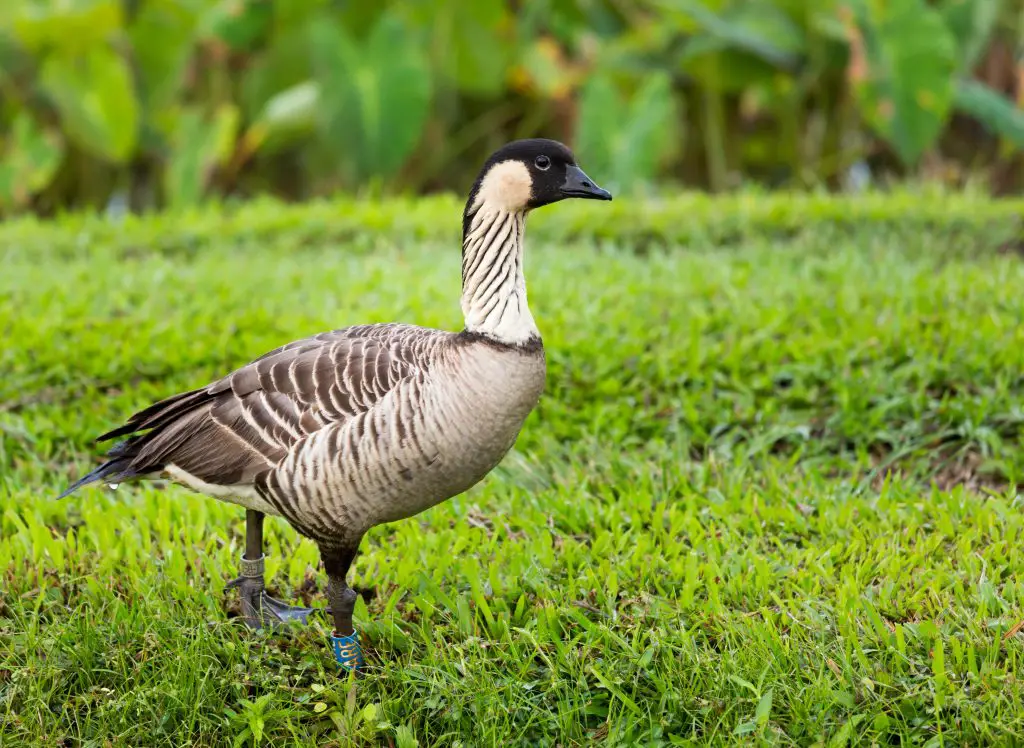 Night
Where to Eat: Keoki's Paradise
Adorned in tiki torches, Keoki's Paradise is a local hotspot appreciated for its quick and friendly service in a quiet and relaxing environment. The restaurant has live music, and customers particularly enjoy the superb desserts on offer, such as the Papalani Sorbetto. 
What to Do: ʻAuliʻI LūʻAU Oceanfront Luau
If you're looking for dinner and a show or just want an authentic cultural Hawaiian experience, witness the ʻAuliʻi Lūʻau, the only oceanfront luau in Kauai. 
Witness captivating hula dancers, award-winning Urahutia, and breath-baiting Aulii fire-knife dancers as they perform Polynesian arts to the beat of the pahu drums. This will be a highlight of your 7-day itinerary.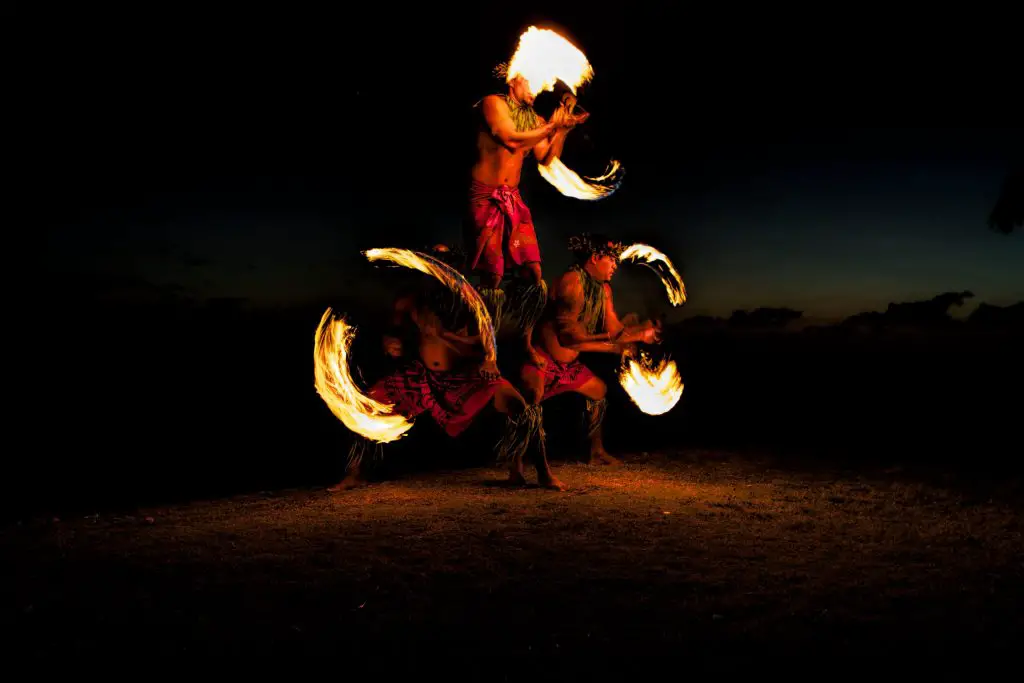 Day 2 Kauai Itinerary: Lihue Region
Lihue is Kauai's commercial and governmental center and has a historical and cultural base. It is home to Lihue Airport, Kauai's main airport, hence one of the most travelled towns in the regions. It also homes Nawiliwili Harbor, the major cruise ship port and commercial shipping center on the Island.
Kalapaki Beach in Lihue is a popular swimming destination, and you can get some burgers for the beach at Kalapaki Beach Hut. There is an automated lighthouse at Ninini Beach, and the Wailua falls are just north of Lihue.
Morning
Where to Eat: Rainbeau Jo's
Rainbeau Jo's is a trendy food truck setup that serves all the typical staples of a coffee shop with its own personal flair. Consider getting a jalapeno cheddar bagel with a Jimmy Pesto schmear. After that, add a Funky Monkey espresso-infused granita for the perfect morning pick-me-up. 
What to Do: Jack Harter Helicopter Ride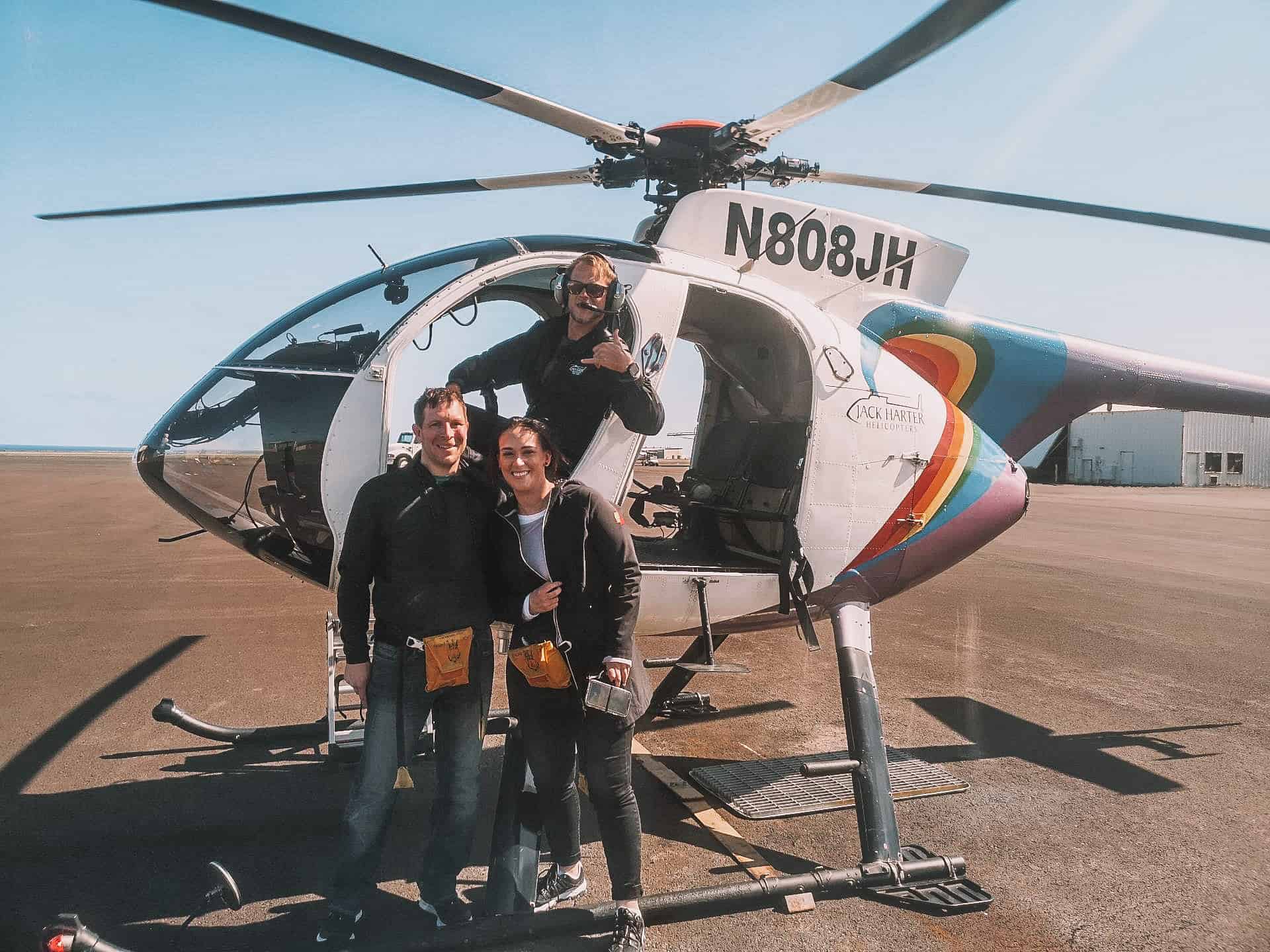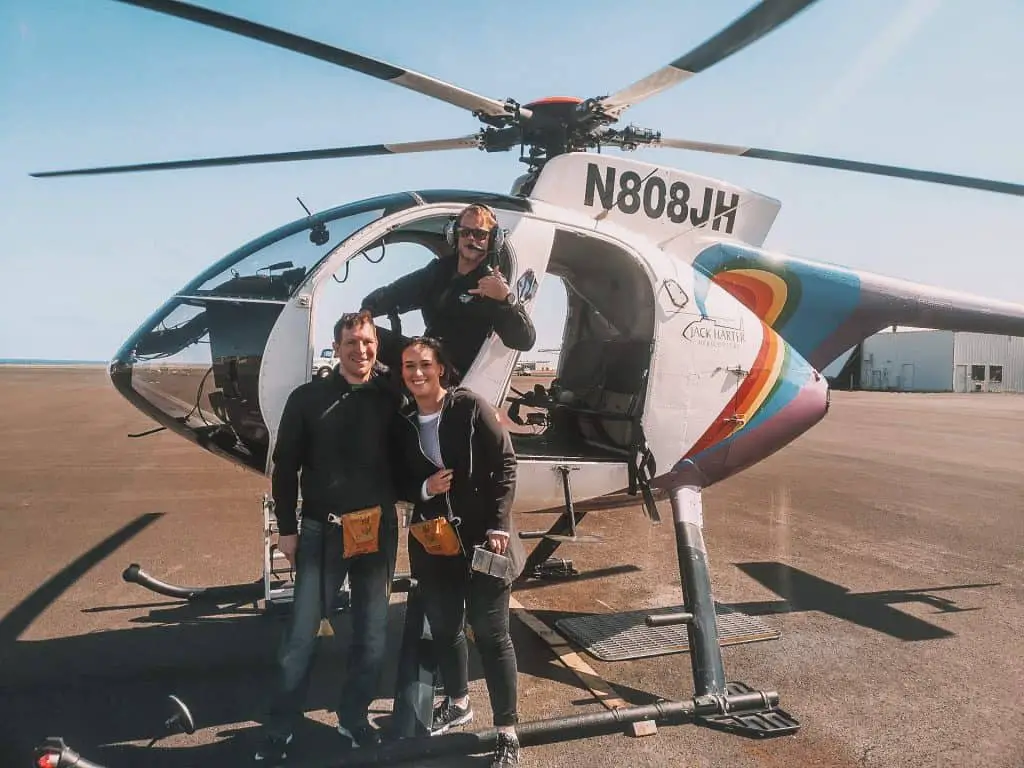 To fully appreciate the splendour of Kauai, go on a helicopter tour and see it from the air. You will soar over the beautiful Na Pali coast, the unique terrain from the waterfalls at Mt. Waialeale to the dry-red Waimea Canyon and the emerald-green peaks of Na Pali. Jack Harter Helicopters provides you with a jaw-dropping experience hovering over some of the most iconic locations in Kauai, including waterfalls, canyons, sea cliffs, beaches, and more. This was truly one of the best experiences of my life. Memorable.
A helicopter tour should be at the top of don't-miss things of your Kauai itinerary. While it is an expensive affair, there are parts of Kauai that you cant visit and see in any other way. While visiting Maui and Oahu, you can opt out of a helicopter tour, but not in Kauai.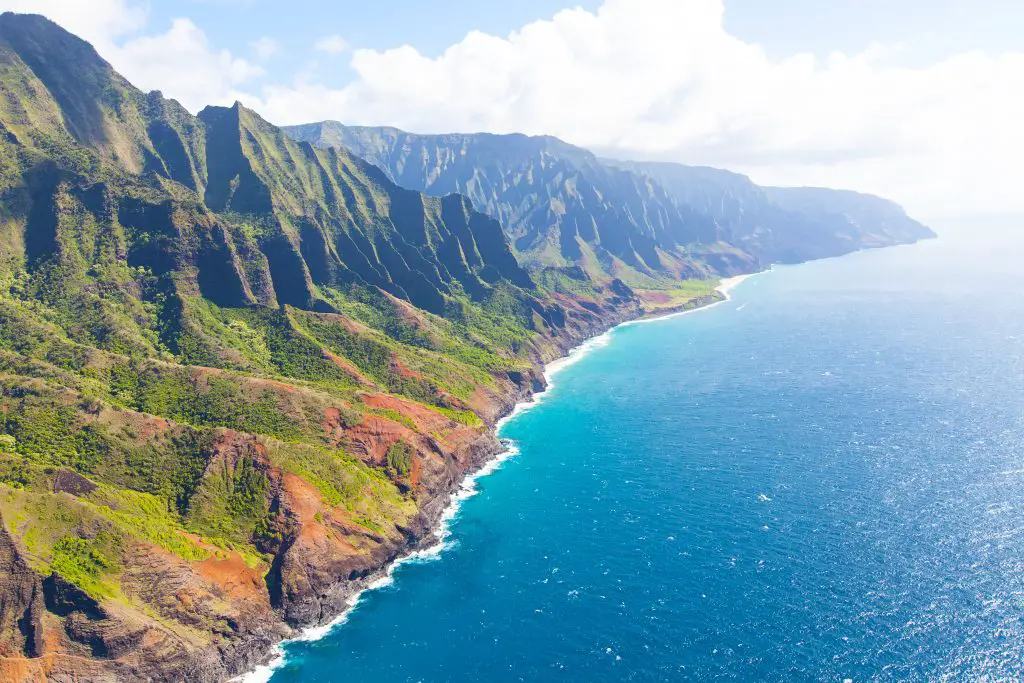 Their unique doors-off experience lets you feel the ocean breeze and closer to the natural splendour around you. If you're going to take up this unbelievable experience, make sure you wear the right clothing items and accessories.
BOOK YOUR HELICOPTER TOUR NOW – CHOOSE FROM ONE OF THE TOP KAUAI HELICOPTER TOURS -YOU WON'T REGRET IT!
Afternoon 
Where to Eat: Rob's Good Times Grill
Rob's Good Times Grill is a fun Hawaiian-American pub. This vibrant eatery is just as entertaining as the food is tasty. While you wait for your meal, step up for some karaoke, take a spin on the dance floor or enjoy the live music. This location is also great for trying out some local beers and catching up on sporting events. 
What to Do: Kauai Museum
Take a break from the blissful outdoors and step back in time when you enter the Kauai Museum. You won't get a more cohesive and in-depth look into the cultural history of Kauai than in this building. Its extensive collection includes textiles, works of art, photographs, and other cultural artifacts that tell the story of the people of Kaua'i and Ni'ihau.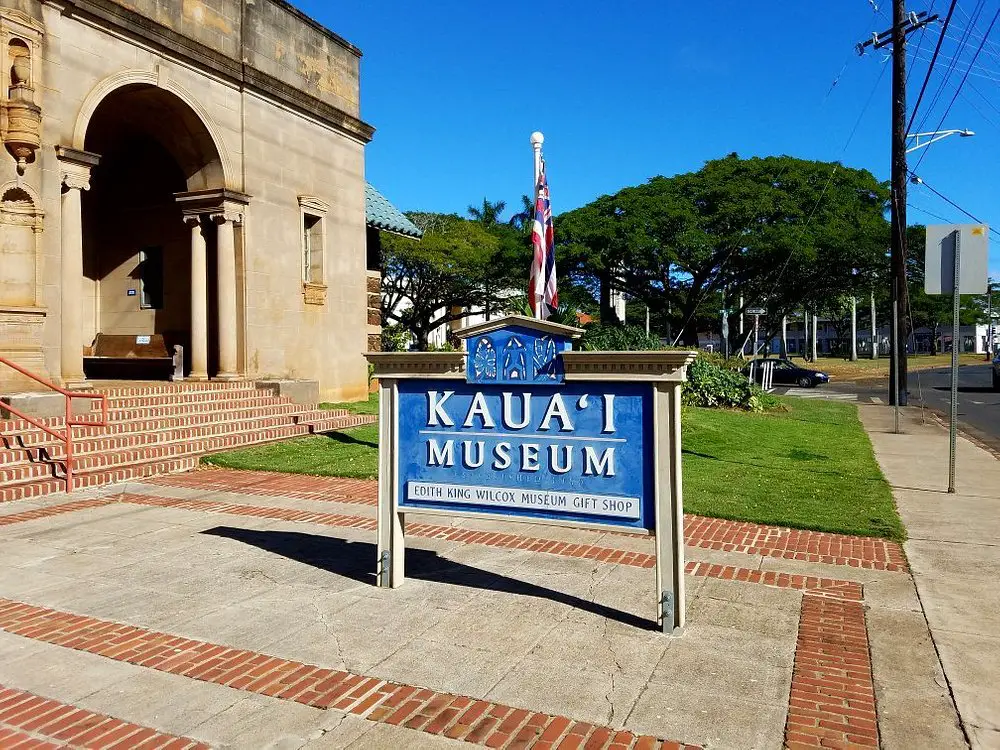 Where to Eat: Smiley's Local Grinds
If you're looking for impeccable food that is moderately priced with great portion sizes, head over to Smiley's Local Grinds. 
This modest eatery has some of the best Hawaiian-style meats in the region. They also serve great Teriyaki seasoned dishes, or, for those who just want simple American comfort food, they also have the classic burger and fries combo.  
What to Do: Nāwiliwili Harbor
There are a plethora of nightlife options in Nawiliwili Harbor. Prime shopping locations are just a walk away, or you can cast a line for some quality fishing. 
If you get here early enough, sail the harbour and beyond as you watch the impeccable sunset and witness a whole galaxy's worth of stars emerge.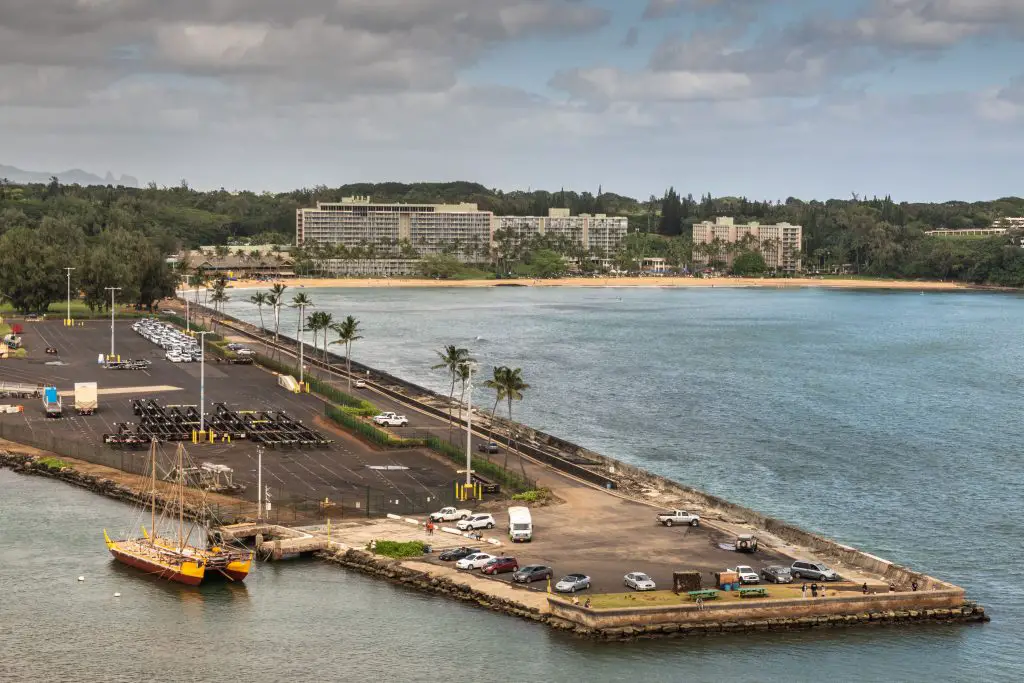 Day 3 Kauai Itinerary : Hanalei/Princeville Region
The North Shore of Kauai homes Hanalei Town, the Princeville resort area, and the most underdeveloped stretches of rainforest, gorgeous beaches, and mountains. It rains a lot on the north shore, and that's why it is so magical and tropical in this region.
Hanalei is a peaceful small town graced with the timeless beauty of nature, historic places, and art galleries.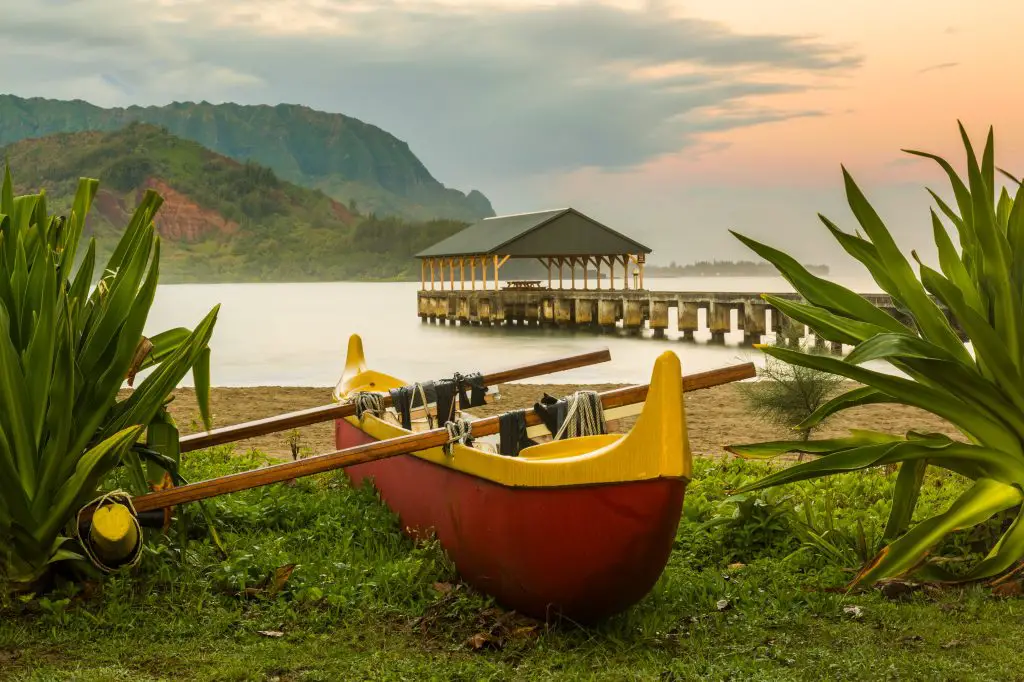 You can enjoy various activities in the Princeville area, such as horseback riding on the mountain ranges, kayaking on the Hanalei River, ziplining, and other watersports such as surfing and snorkelling. Beyond Hanalei, the road leads to a trail into the famous Na Pali Coast.
Book One of These Popular North Shore Tours Before They Sell Out : 
Here are suggested activities for day 3 of your Kauai itinerary
Morning
Where to Eat: Village Snack Shop
Village Snack Shop is a cute little bakery located in the Ching Young Shopping Center, where you don't have to limit yourself to a simple breakfast bagel sandwich. Go for the classics such as blueberry pancakes, French toast with bacon, omelets, or try something new and be adventurous with breakfast Loco Moco. 
What to Do: Queen's Bath
Queen's Bath is a beautiful beach site that matches beautiful views with stunning wildlife. The unique tide pools of Queen's Bath are surrounded by igneous rock and house some incredible fish and other sea life, a short walk past a roaring waterfall.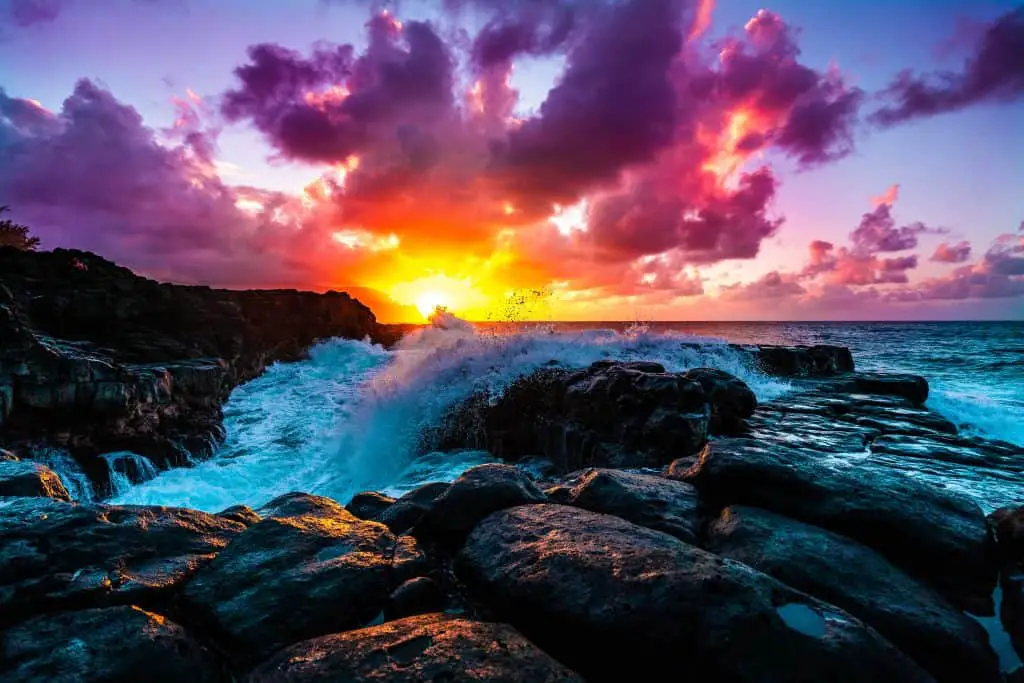 It is important to heed warnings that the Queen's Bath can be dangerous during winter, as the surf is too big. People have been swept out to sea during this time. It is recommended that you only enter the pools in the summer months.
Be sure to bring your swimsuit so you can wade in the pools once you've completed the short but potentially challenging trek to this esteemed location. 
Afternoon 
Where to Eat: Tahiti Nui
Tahiti Nui is a casual restaurant offering authentic Tahitian Hawaiian food. It offers a perfect location for sipping a cocktail while you munch on a freshly made pizza and watch some live entertainment. 
Afterwards, share a Huli Huli Chicken pizza with the whole family as local singers and dancers perform nightly, and the amiable staff satisfies your every need.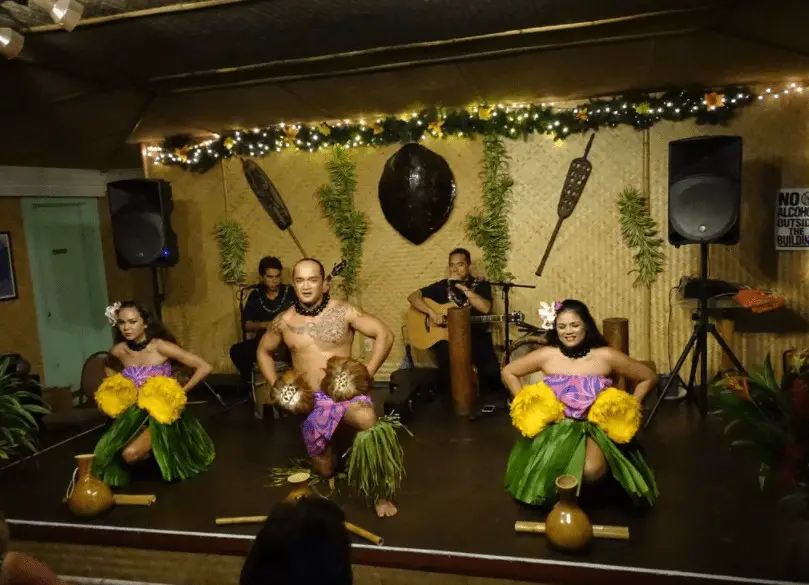 What to Do: Hanalei National Wildlife Refuge
Stop at the Hanalei Valley Lookout to see an expansive view of what you're about to delve into on your way to the Hanalei National Wildlife Refuge. The lookout doesn't need you to hike and makes for a quick photo stop!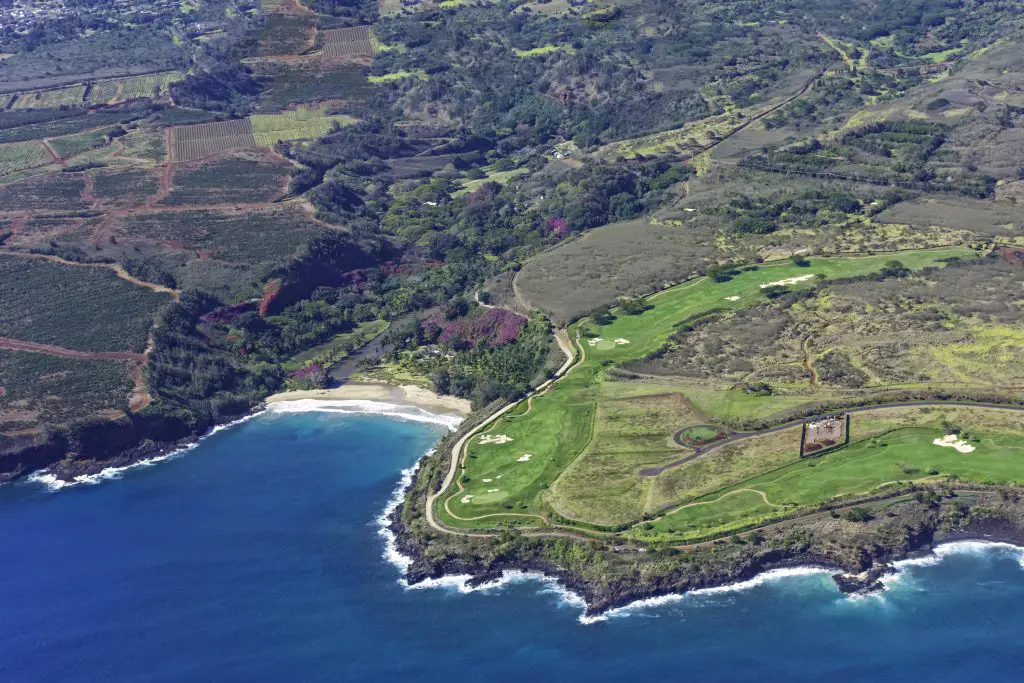 Take the Okolehao hiking trail to get the best view of the area while you get the best photos of the abundant wildlife, including some endangered plants and birds that led to the refuge's establishment in 1972.
Night
Where to Eat: Bar Acuda
Bar Acuda is a chic eatery in Hanalei Town renowned for its unique culinary experience with a fun and creative atmosphere. It is a must-have on your Kauai itinerary.
Although the plates are typically small, they are packed with flavors, unlike anything you've ever had before. Split four or five tapas between the table and explore what the locally sourced ingredients offer. 
What to Do: Hanalei Beach and/or North Shore Beaches
There's nothing like a quiet walk along the sandy Hanalei Beach; as you gaze, it is embracing the mountain range.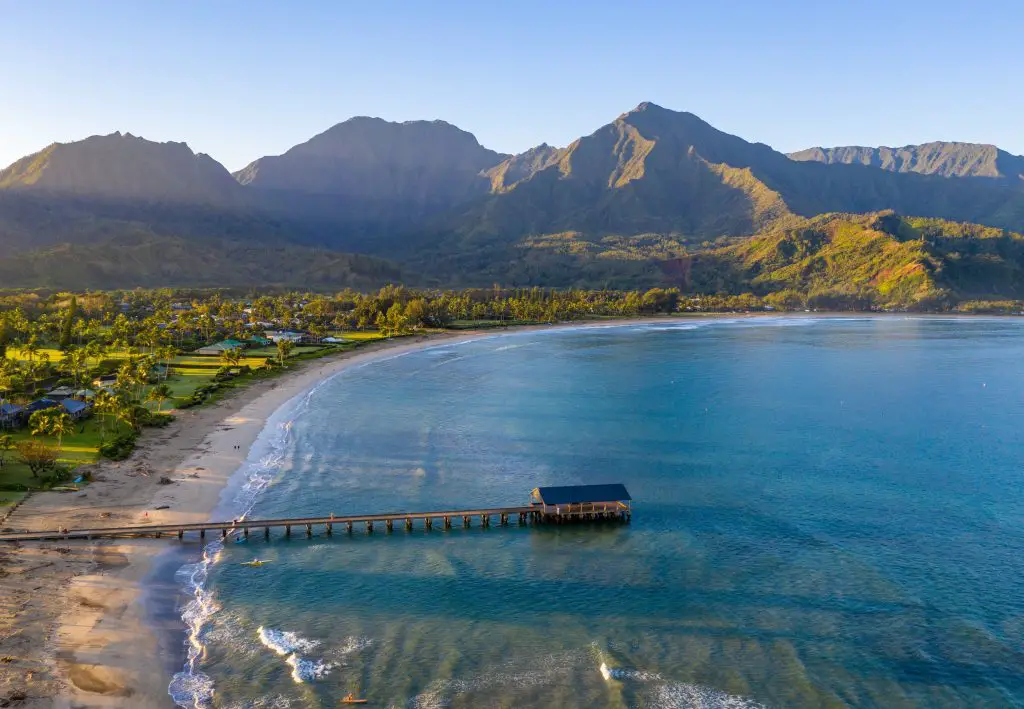 Hanalei Bay is perfect for some sunset surfing, a calm walk with your partner along the coast, or searching for unique seashells in the white sand. The Hanalei River is also an ideal location for kayaking, paddling, and fishing.
There are plenty of gorgeous beaches in North Shore Hanalei, but like the Queen's Bath, they are dangerous to swim or snorkel in during winter. The waves are high, and they are dangerous- heed the warning signs. Otherwise, it is fairly safe to swim and snorkel with sea turtles and tropical fish in the summer.
If you don't fancy water activities, there is still so much more to do in Hanalei. For instance, you can wander through the shops in Hanalei town and get ice cream or shave ice. After that, you can walk around taking in the slow-paced life in Kauai's North Shore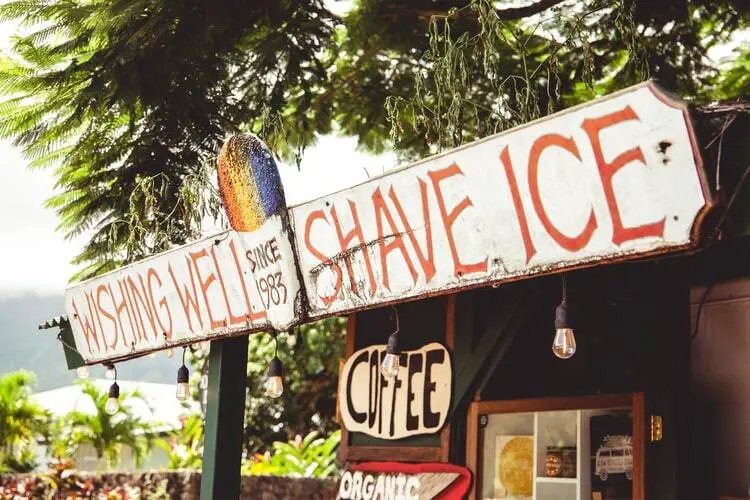 Day 4 Kauai Itinerary: Kilauea Region
A trip to Kauai would feel incomplete if you did not visit the Kilauea region. This is a quaint, charming town on the beautiful North Shore of the Garden Isle. The community in Kilauea is ethnically diverse, humble and has thrived from its beginnings as a sugar plantation region.
In addition, Kauai's dramatic North Shore region offers enchanting rugged mountains, heavenly beaches, lush taro fields, and spectacular cliffs.
Suggested activities for day 4 of your Kauai itinerary are:
Morning
Where to Eat: Kilauea Bakery & Pizza
A quaint spot to either grab-and-go or dine-in, Kilauea Bakery & Pizza has fantastic baked goods, hot coffees, and hospitable staff.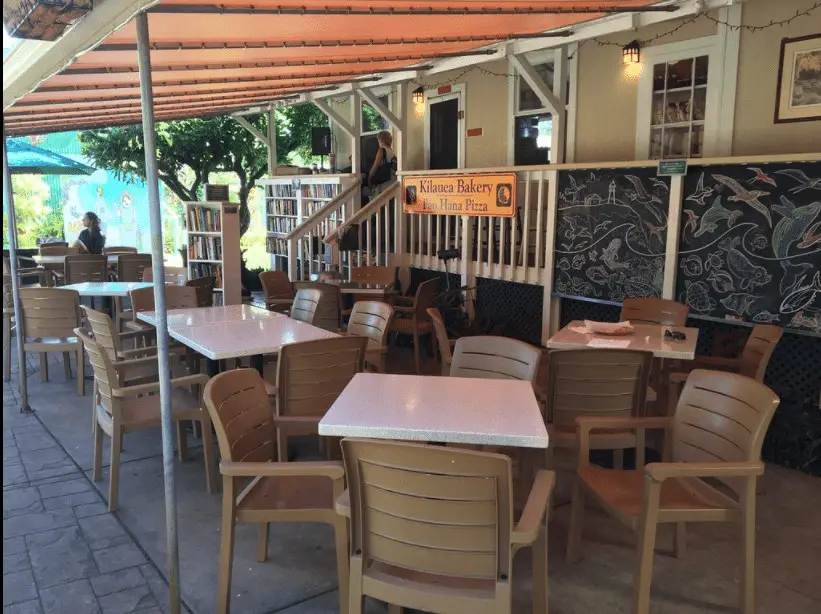 Start your early morning with a gooey cinnamon roll and a jolting cup of espresso. Just be sure to come back for their heavenly fresh deserts, especially the coconut crème filled eclairs.  
What to Do: Na' Aina Kai Botanical Gardens & Sculpture Park
Appreciate flora and fauna of Kauai up close in the Na' Aina Kai Botanical Gardens & Sculpture Park. You can also take in the creative and profound artwork on display at their sculpture park. 
This 240-acre reserve is filled with some unique landscapes. It includes impeccable features such as waterfalls, a Japanese teahouse, and Ka'ula Lagoon.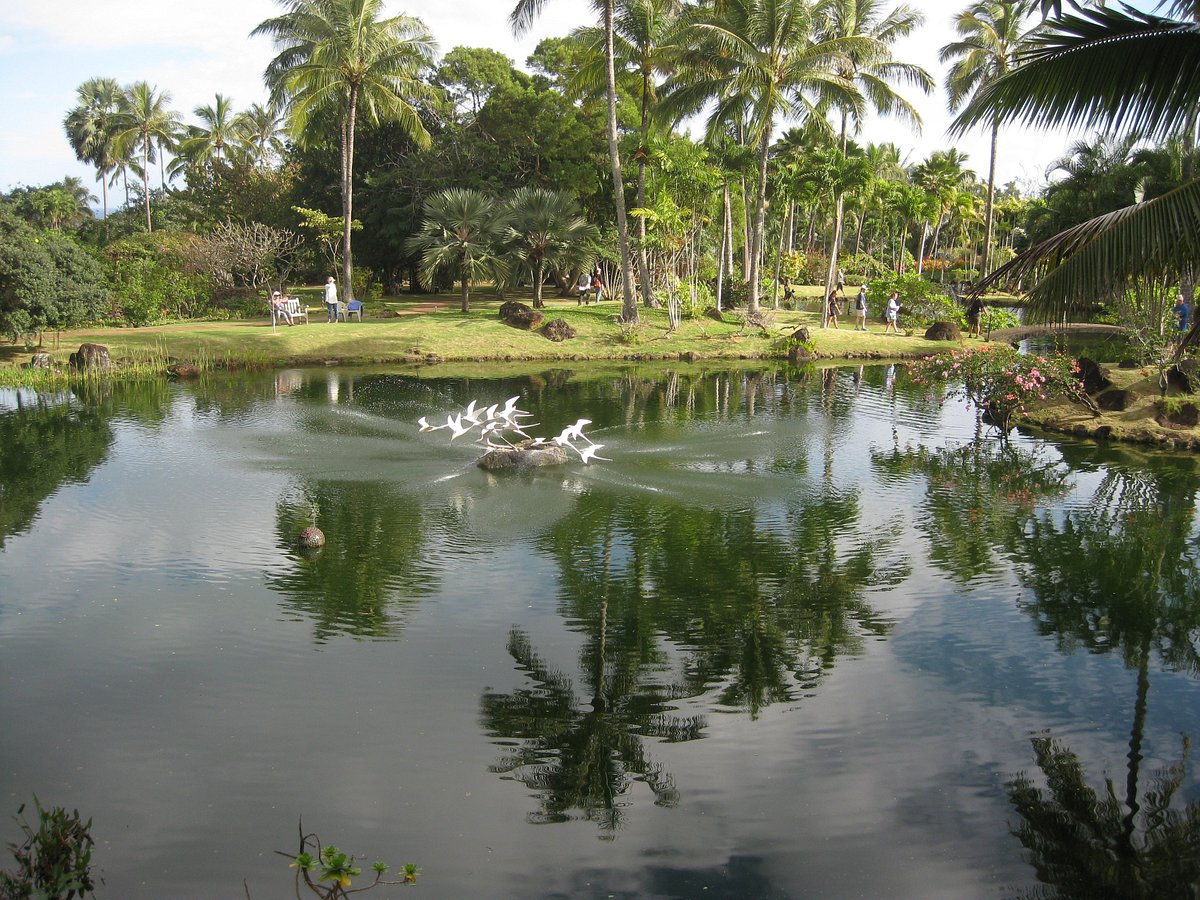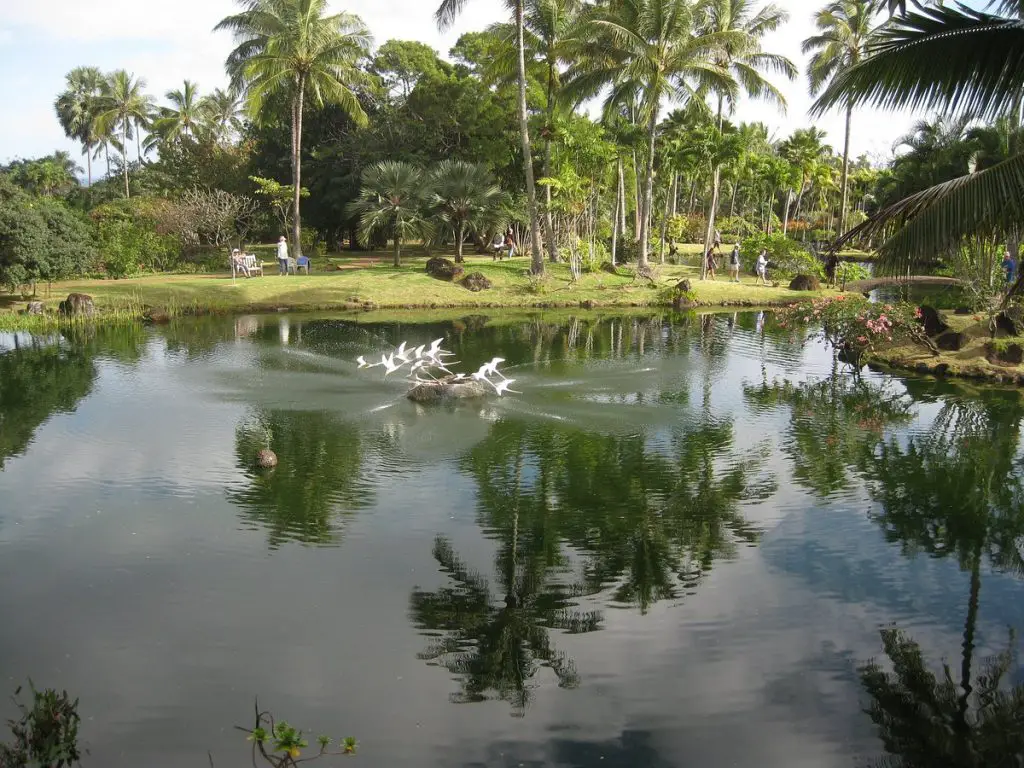 Afternoon  
Where to Eat: The Bistro
The Bistro boasts innovative Euro-Pacific Rim fare in a trendy but casual atmosphere filled with live music. 
You can't miss happy hour at the Bistro which allows half-off of select food specials paired with half-off all Mai Tais. Next time you stop for lunch, try their iconic Fish Rockets for an exceptional seafood dish with a kick. 
What to Do: Whale Watching Off of Kilauea Point
The Hawaiian Islands provide some of the best opportunities to see whales at a mere arms-length away.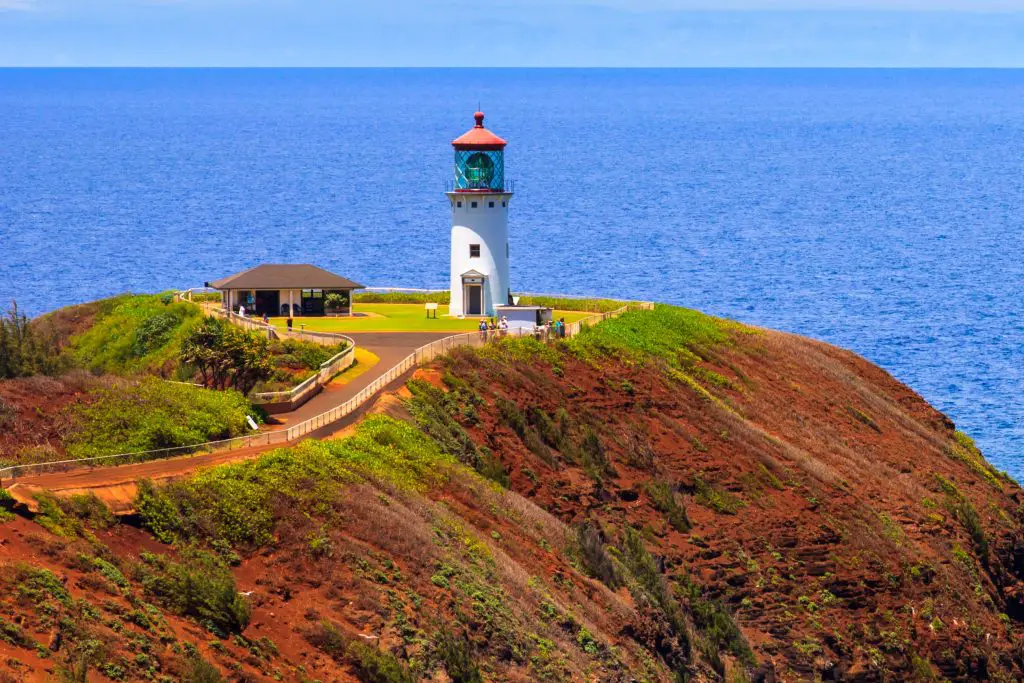 Embark on a whale-watching boat tour from Kilauea Point. You'll get to see majestic Humpback Whales as well as other wildlife unique to this region. Just be sure to bring some sunscreen and your binoculars. 
Afternoon
Where to Eat: Kilauea Fish Market
Pick up a delicious picnic lunch at Kilauea Fish Market. Your food is guaranteed to be the direct product of the daily catch at Kilauea Fish Market. This eatery has a plethora of seafood, from poke and sashimi salads to Ahi wrap fish tacos and even some deli options. 
What to Do: Kilauea Lighthouse
An iconic site of Kilauea, the location of Kilauea Lighthouse has stood proudly on Kilauea Point since 1913. This century-old beacon rises 180-feet above the ocean. 
Visitors are free to explore Kilauea Lighthouse on one of its bi-weekly tours. After extensive restoration, the lighthouse finally reflects its original glory. Despite the restorations being unsuccessful in repairing the lights rotating mechanism, the lamp itself is still lit for ceremonial occasions.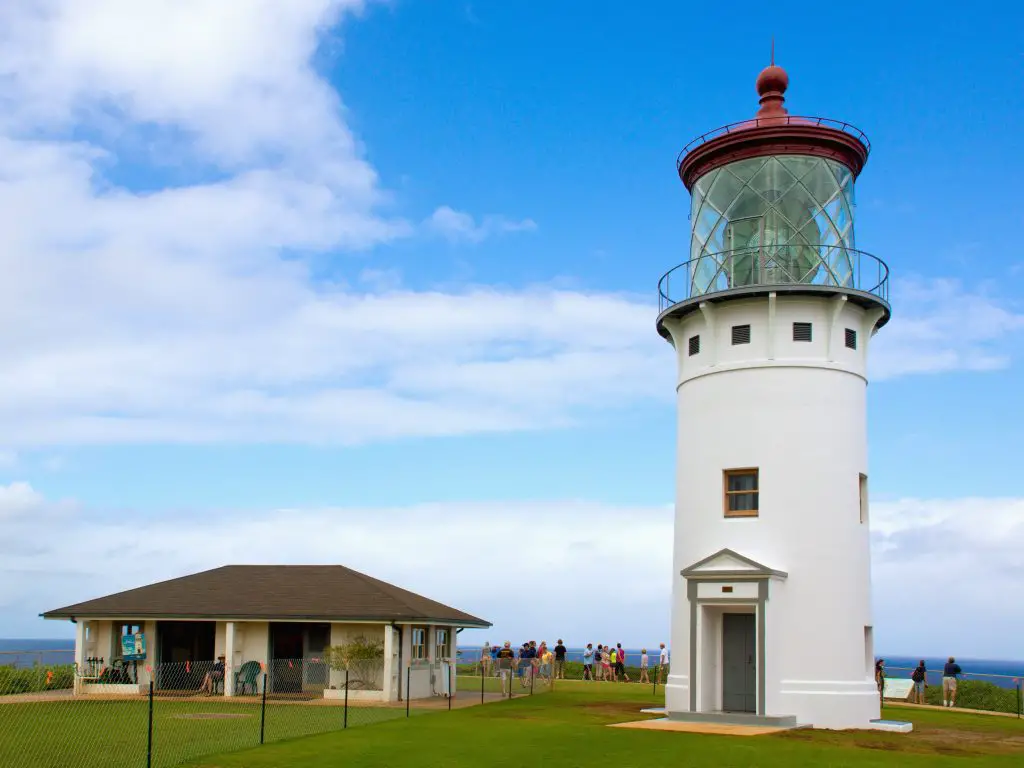 Day 5 Kauai Itinerary: Wailua Region/ Hanapepe Festival
This Kauai region is known for the Wailua River, passing through the town. The town does not offer much other than a sprinkling of restaurants, hotels and shops. The magic is in the surrounding areas such as Waimea Canyon for hiking, kayaking on the river, gorgeous waterfalls, boat tours to Fern Grotto and amazing jungle landscapes on the East Side of the Island.
Kauai is the only Island with navigable rivers in Hawaii, and the largest is the Wailua River.
Book One of These Popular Waimea Canyon Tours Before They Sell Out : 
Suggested activities to include in your 7 day Kauai itinerary on day 5 include:
Morning
Where to Eat: Waipouli Deli & Restaurant
Make sure you bring some cash if you want to eat at this homey breakfast eatery filled with classic specials as well as Japanese and Hawaiian dishes.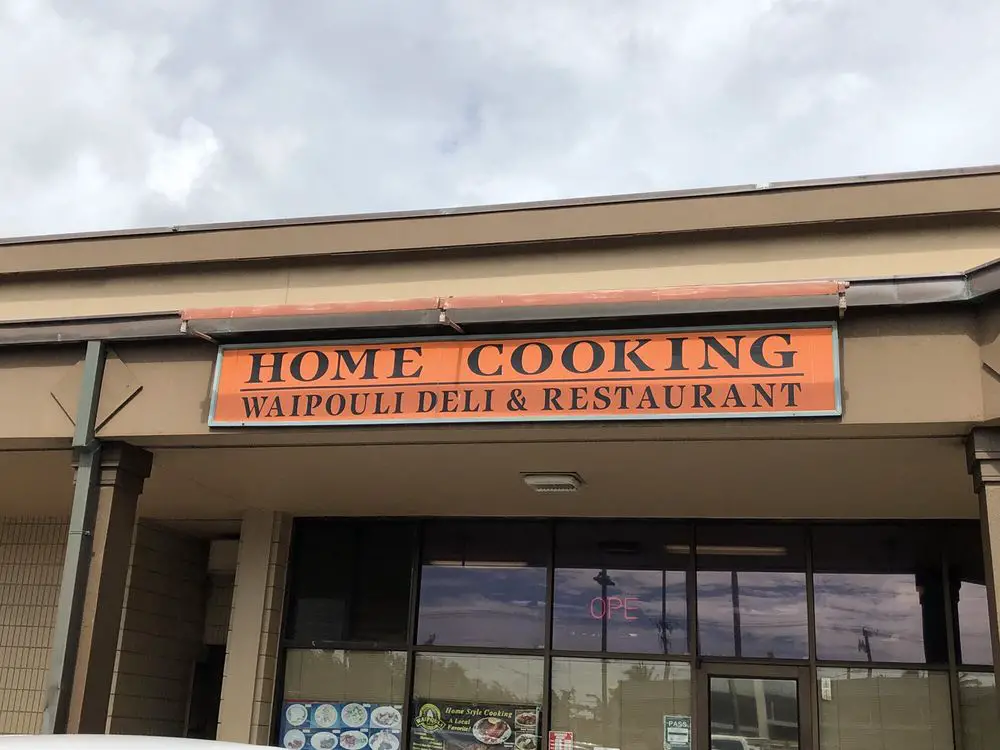 Waipouli Deli & Restaurant will serve you a hearty breakfast to prepare you for this day's itinerary. Be sure to order the breakfast special, including two macadamia nut pancakes, two crispy slices of bacon, and one egg. Combo that with your beverage of choice, and you are ready to start exploring!
What to Do: Kamokila Hawaiian Village
If you ever wondered what ancient Hawaiian life was like, visit Kamokila Hawaiian Village. The entire village was recreated in an authentic location, and you can witness native buildings and experience what routines and tasks filled their everyday lives. 
After exploring the village, rent a canoe and paddle through the same river routes that ancient people used on the Wailua River. If you go up the river on a short boat trip you can access the Fern Grotto, a natural lava rock that has lush tropical foliage and ferns hanging from it. The grotto is cooled by the mists of a waterfall.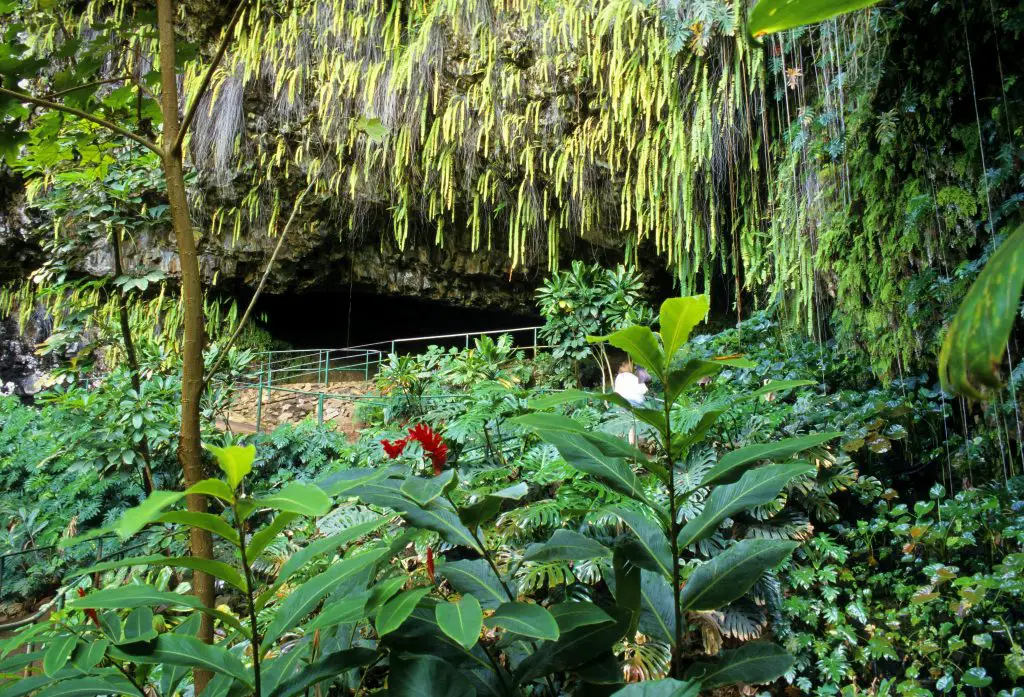 Afternoon
Where to Eat: Monico's Taqueria
Explore a little bit of a different culture-vibe at Monico's Taqueria, where you can munch on some of the best tacos and burritos made with down-to-earth recipes that render them 100% authentic. 
Additionally, you can dive into the Monico's Special, their version of a surf n' turf filled with the most delectable seafood, seasoned meats, and wholesome vegetables. 
What to Do: Wailua Falls 
A staple location of Kauai, Wailua Falls is a gorgeous double waterfall from the opening scene of Fantasy Island. The hike to this fantastic location is also fairly easy, and the payoff is huge. 
Not only do you get to see the grandeur of the falls, but a vibrant rainbow almost always accompanies them. You will definitely want to bring your best camera for everlasting photos of this memorable sight.  
In case you might not have a week on the Island, Wailua falls is just a 30-minute drive from Poipu. Poipu is north of Lihue Airport; if you want to catch a flight later, this makes for a great stop.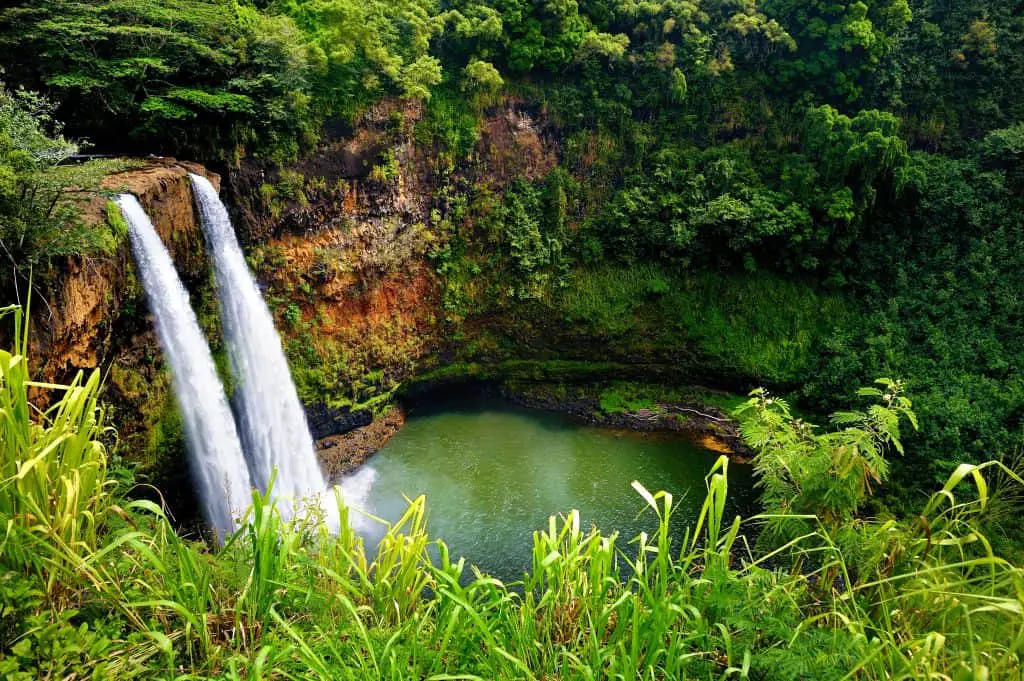 Another popular waterfall, a short distance from Wailua Falls, is Opaeka'a Falls. It has a lookout spot that is easily accessible. You will be wowed at the water cascading down a hidden pool- totally worth the quick stop.
Night
Where to Eat: Hukilau Lanai
An optimal restaurant for fine dining,  Hukilau Lanai has dishes infused with innovative Polynesian flavours that pair perfectly with their extensive list of unique wines. Savour the Ahi Pasta dish while you sip a fragrant Frappato and marvel at the live Hawaiian music. 
What to Do: Hanapepe Friday Night Festival & Art
This festival is a slight drive away from Wailua, but the trip is well worth it. Every Friday night, Hanapepe Town comes alive as the host of the local festival that keeps all the shops bustling and the nightlife thriving. 
While you shop for some exceptional local art, enjoy the live performers that fill the street to entertain the town's new visitors that stop by just for this occasion.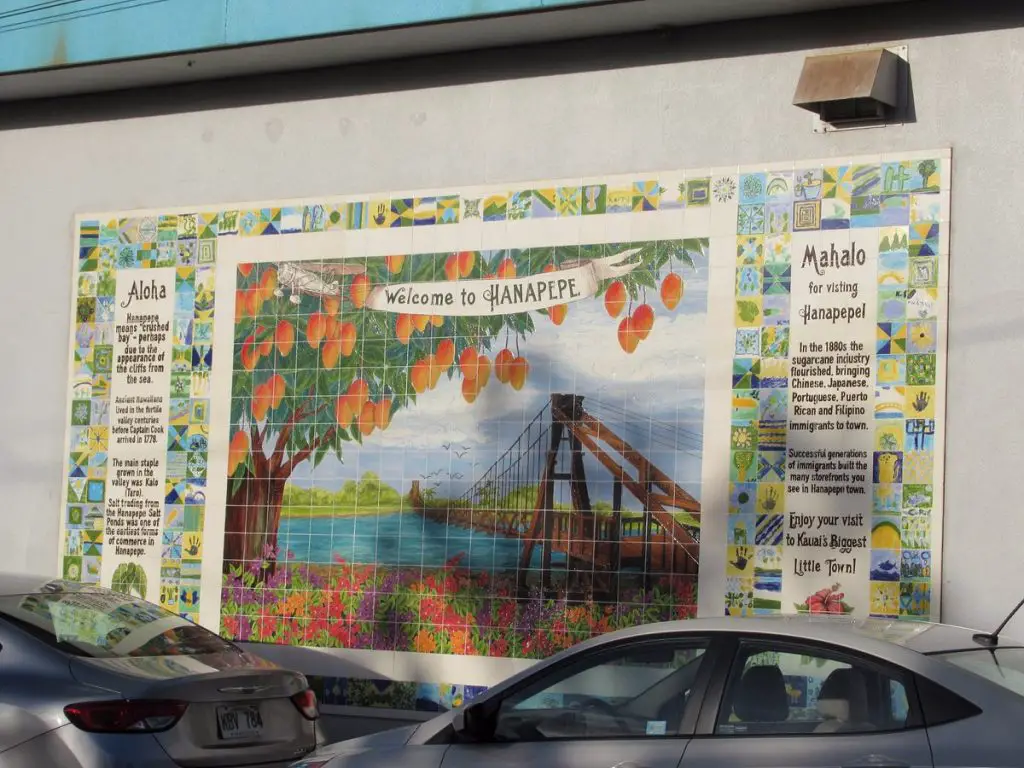 Day 6 Kauai Itinerary: Nāpali Coast Region
The Napali Coast spans 17 miles along Kauai's North Shore. It is the definition of a sacred place owing to the natural extraordinary beauty. The coast has emerald-hued cliffs whose razor-sharp ridges overlook the Pacific Ocean. furthermore, it boasts of revealing beautiful beaches and waterfalls that cascade to the lush green valley below.
The rugged terrain in Napali Coast remains as it was centuries ago when Hawaiian settlers came into these narrow and deep valleys. One of its most prominent landscapes is the jagged valleys and deep grooves created by millions of years of rain and volcanic erosion.
Napali Coast is the shining star of North Shore Kauai and prides itself in being home to Kalalau trail, Ke'e beach and the Waimea Canyon.
Book One of These Popular Snorkeling Adventures Before They Sell Out : 
Suggested activities to do in Na Pali for your day 6 itinerary include:
Morning
Where to Eat: Hanalei Bread Company
Hanalei Bread Company is a cute and organic bakery that thrives on serving fresh products daily—made from the best local ingredients the region has to offer. Feel free to have a light breakfast of avocado toast and a yogurt bowl, or opt for something heartier like a breakfast burrito or Belgian waffles topped with strawberries. When you've had your fill, buy some fresh pastries to snack on the road. 
What to Do: Kalalau Trail
Hiking the Kalalau Trail is one of the favourite activities tourists undertake when visiting the south shore of Kauai. Start your morning expedition on the Kalalau Trail, an 11-mile hike that starts at the Ke'e Beach and allows the only land access to the Nāpali Coast State Wilderness Park.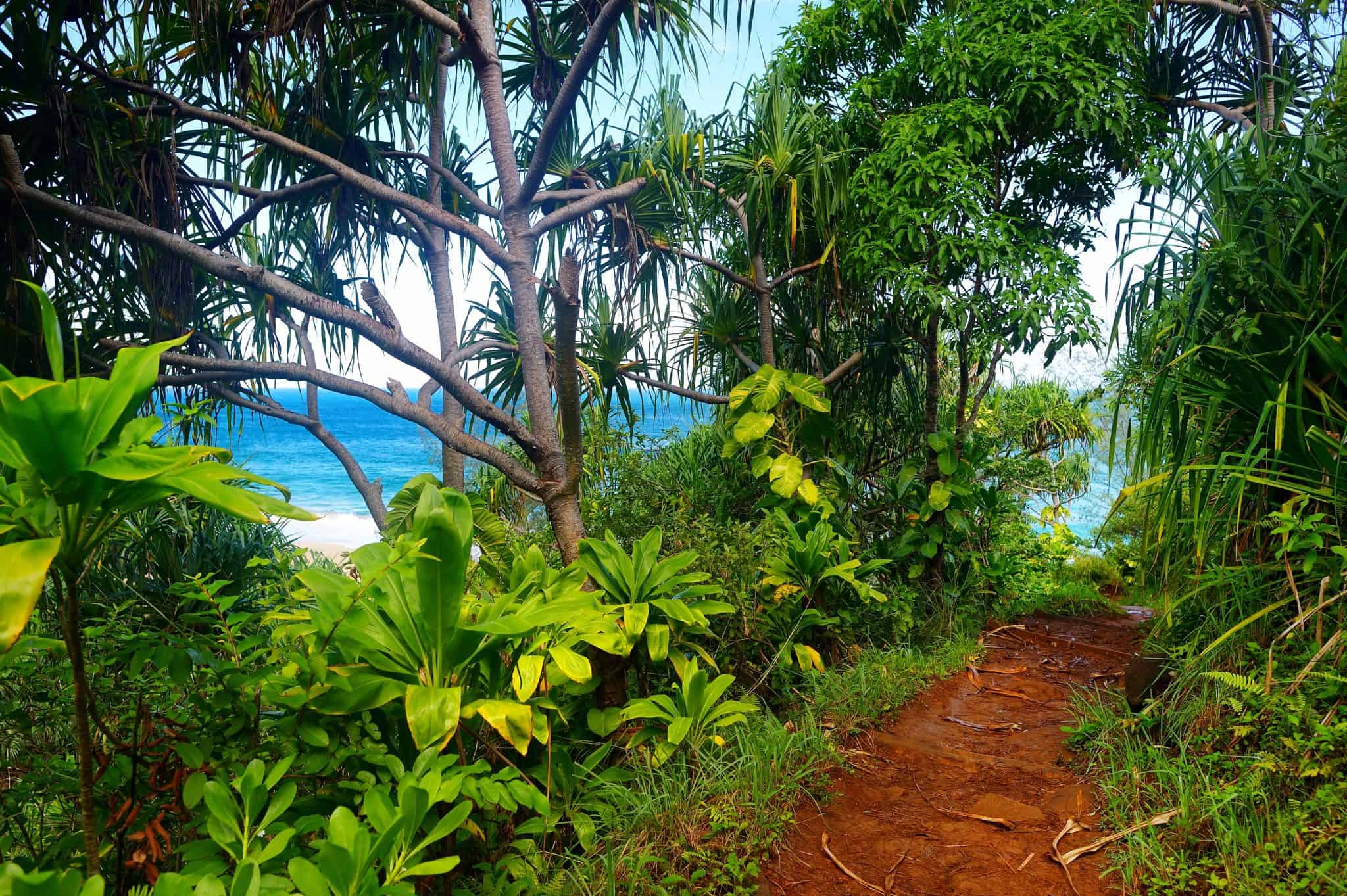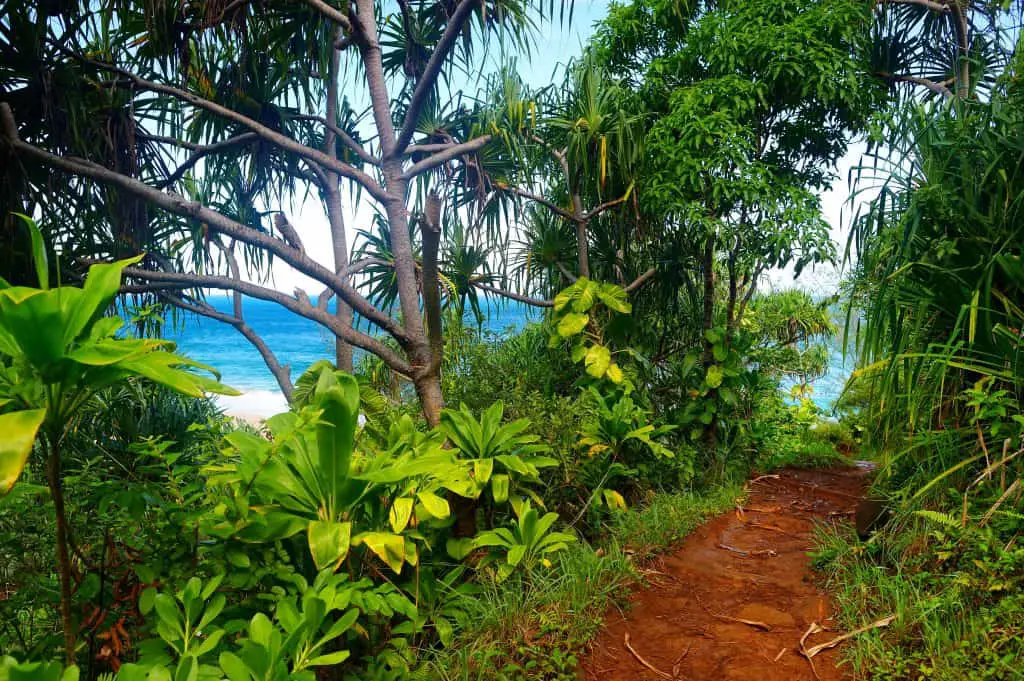 Hardly a hike for beginners, the Kalalau trail through this rugged region can be challenging, but at every corner is a magnificent new marker of natural beauty from beaches to lookouts to rivers and more. Be sure to start early to give yourself enough time for this massive trek in addition to the other activities we have set out for you. 
Afternoon 
Where to Eat: Kalypso Island Bar & Grill
Kalypso Island Bar & Grill is a classic Hawaiian hotspot with a casual vibe decorated by a bamboo bar and porch, this restaurant is your go-to spot for tropical drinks and that unique Polynesian taste. 
With overwhelmingly positive reviews, you are guaranteed to be satisfied with your service at Kalypso, just as much as their Island Style Huli- Huli Chicken will satisfy your stomach. 
What to Do: Waimea Canyon State Park
Waimea Canyon is also known as the Grand Canyon of the Pacific or the Tropical Grand Canyon. It is a unique experience only available on Kauai, where the dry arid desert surroundings starkly contrast the lush vegetation and vast bodies of water surrounding these rocky cliffs.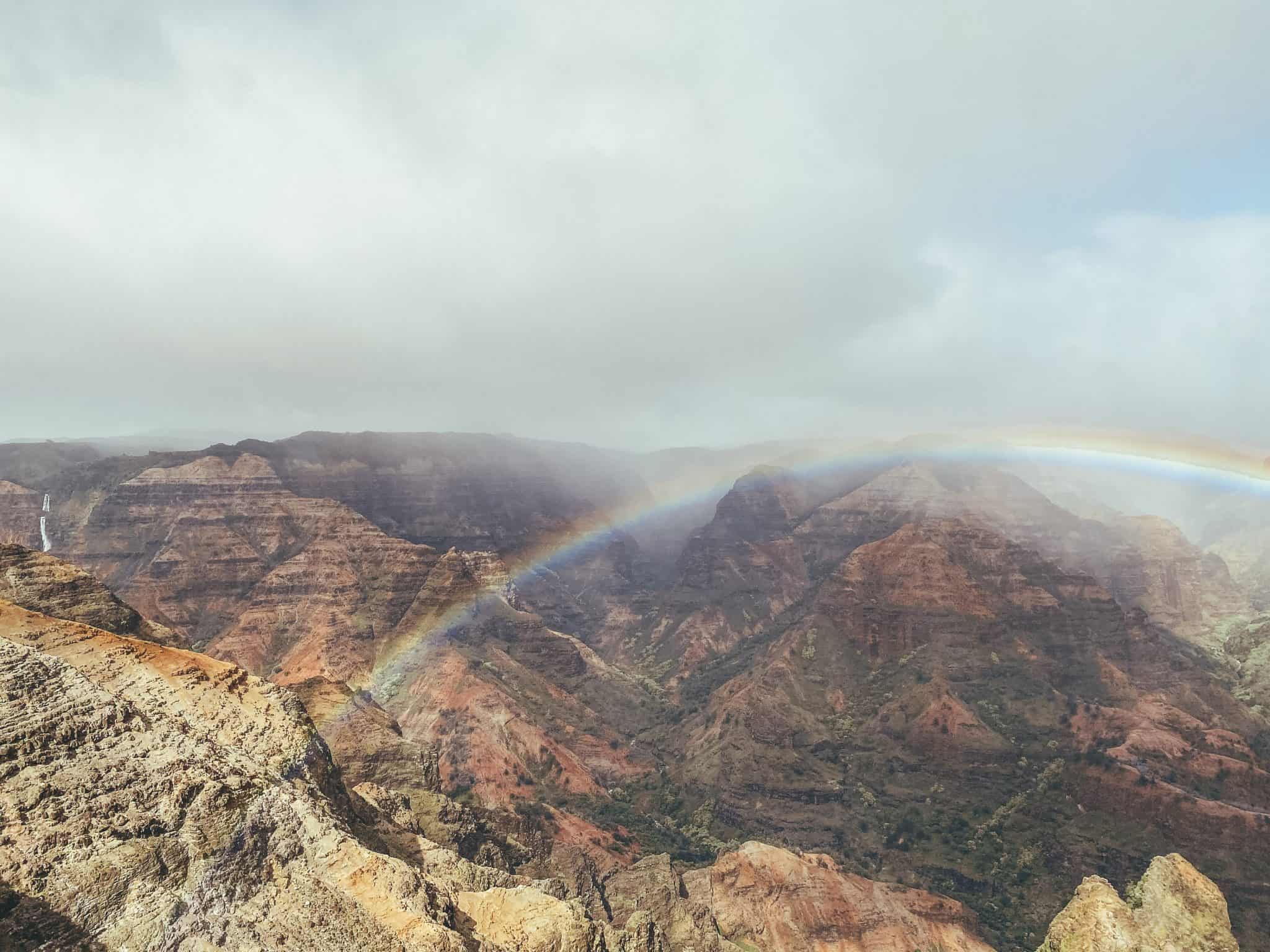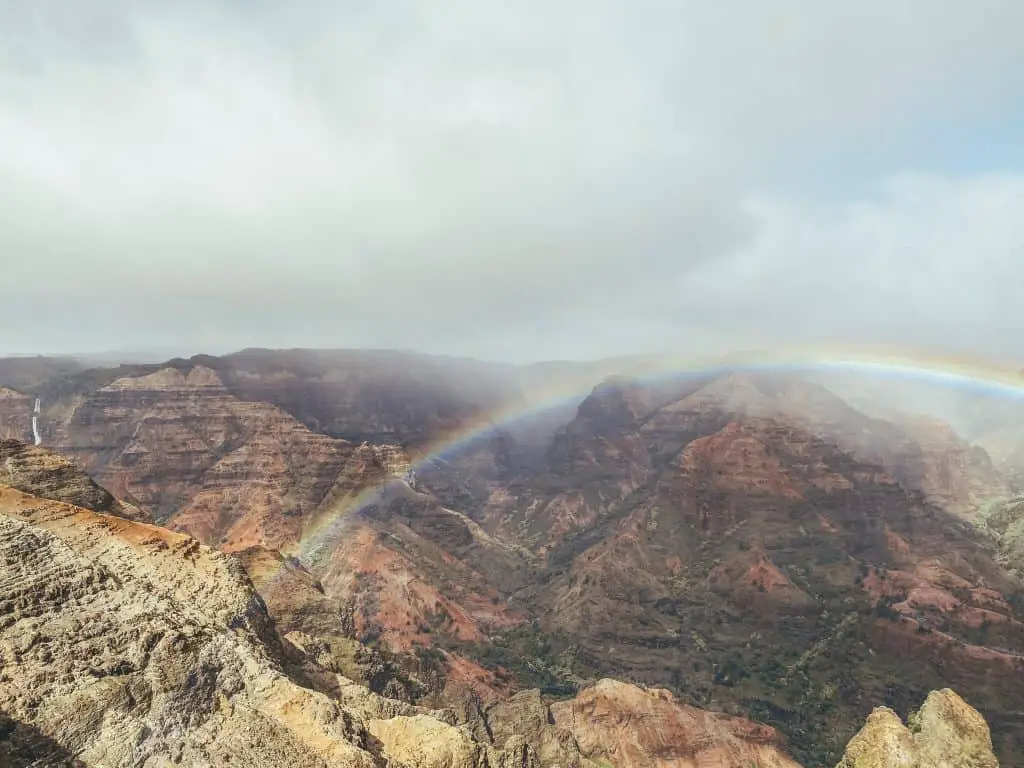 Serious hikers should head to the Canyon Trail, a three-hour hike with waterfalls, the Black Pipe Trail (8 miles) or the Kukui Trail down to the river (challenging). Some great lookout points include Waimea Canyon Lookout (mile marker 10) for panoramic views of the canyon if you don't want to hike, Puu Hinahina Lookout (mile marker 13) to see the river winding into the sea at the bottom, and the Kalalau Lookout (mile marker 18).
Afterwards, you can kick back and relax as you take a leisurely drive through the Waimea Canyons and take intermittent stops to take it all in.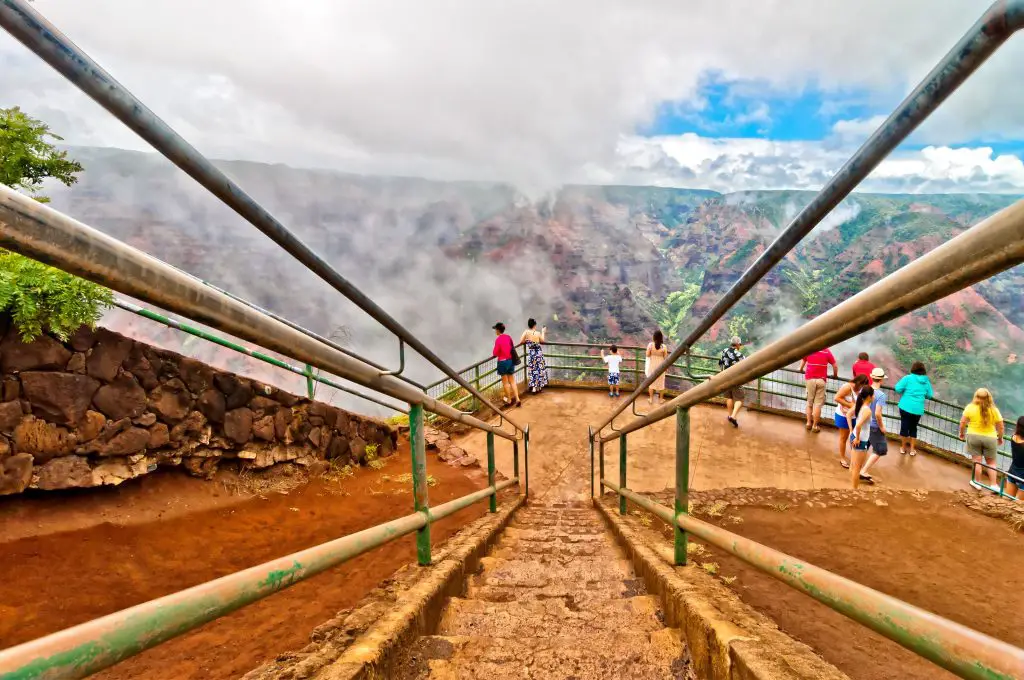 Night
Where to Eat: AMA Restaurant
Asian cuisine is incredibly common in Hawaii, and no restaurant perfects the culture's culinary trademarks better than AMA Restaurant. 
Enjoy the beauty of paradise while you slurp some umami-rich ramen noodles and savour the steamed pork Bao Buns unlike anything else you'll find on the north shore. 
What to Do: Ke'e Beach
After a hard day's work hiking trails and traversing canyons, you can have some quality beach time at Ke'e Beach. If you arrive before the sun goes down, this is the perfect place for a swim, some snorkelling, and a picnic lunch. You can lay out a late-night picnic of wine and fruits while you watch the sunset.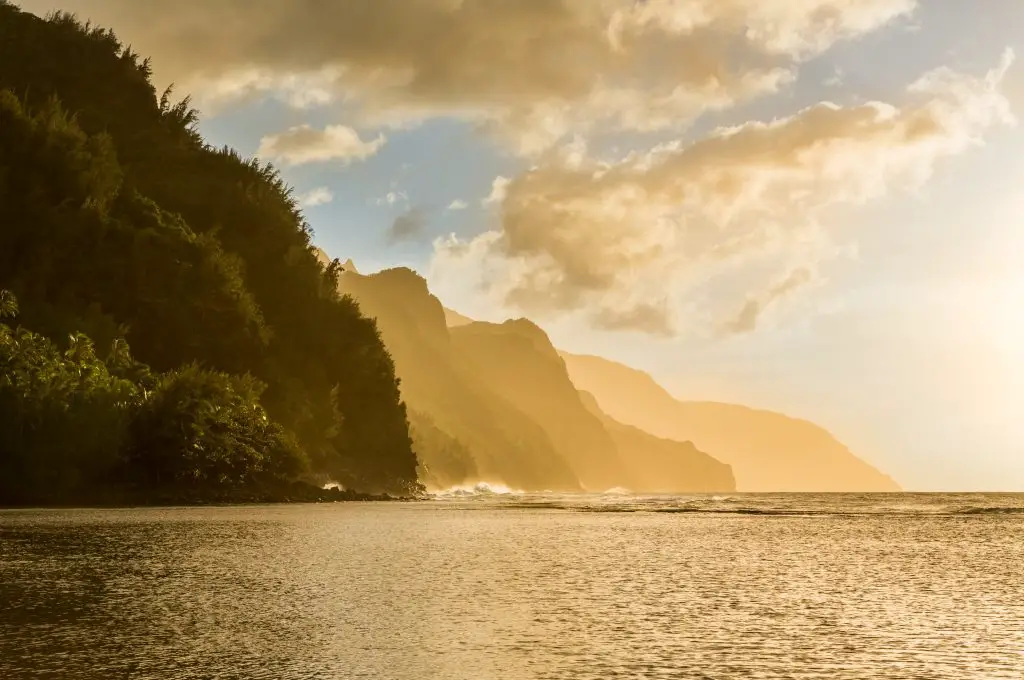 Kauai Itinerary Day 7: Na Pali coast
The Napali Coast takes up two days of our 7 day Kauai itinerary. Dramatic sea caves. Regal mountains. Green peaks. Turquoise waters. The stretch of coastline from Ke'e Beach to Polihale State Park is absolutely jaw-droppingly wild, and there's no denying it.
 For those who just can't get enough beach time, Polihale State Park is a remote wild beach and a great choice for those people seeking isolation. 
Na Pali coast is even agreed upon as one of the most beautiful places on Earth, and rightfully so. And the sea life under its waters is just as magical. So, of course, you have to go snorkelling along the Na Pali coast. However, make sure you snorkel with a licensed boat tour operator.
Morning
Where to Eat: Saenz Ohana Breakfast
After working in some of the best restaurants around Kauai, Chef Juan Saenz opened his own restaurant, Saenz Ohana Breakfast, dedicated to creating local favourites with fresh ingredients.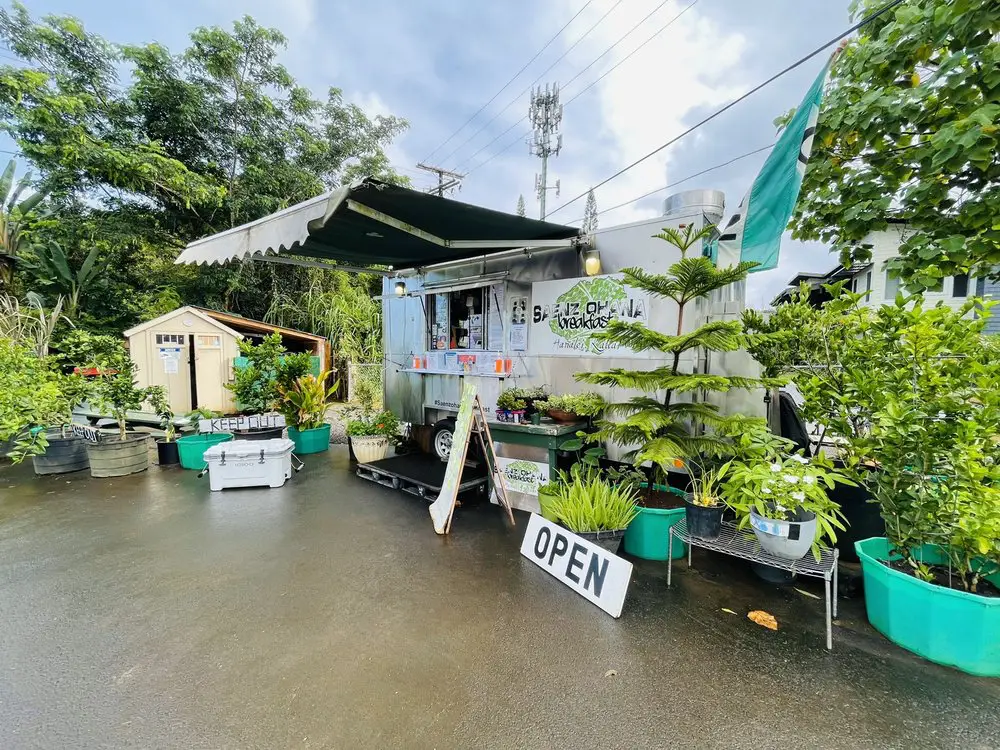 First things first, try Kalua Pig with Eggs Benedict Special paired with a side of French toast pancake sticks and a classic cup of Kauai coffee.
Afterwards, spend the rest of the morning at Tunnels Beach. Tunnels Beach is a gorgeous, secluded beach (although not a secret by any means) located right by Haena Beach Park. The views of the green, rugged cliffs are amazing, and it's a great spot to snorkel if the water is calm. There is a parking lot at Haena Beach Park; we parked there and walked to Tunnels beach.
Book One of These Popular Na Pali Coast Tours and Activities Before They Sell Out :
What to Do: Awa'awapuhi Trail
Awa'awapuhi Trail is every hiker's dream and one of the most popular trails on the Island, with some of the most breathtaking views of Koke's State Park. 
This lush mountain range is filled with waterfalls, panoramic ocean views, and beautiful wildflowers. This hike is 6.7 miles, which should give you plenty of time to traverse the area and take some leisurely stops before you head back for more island experiences.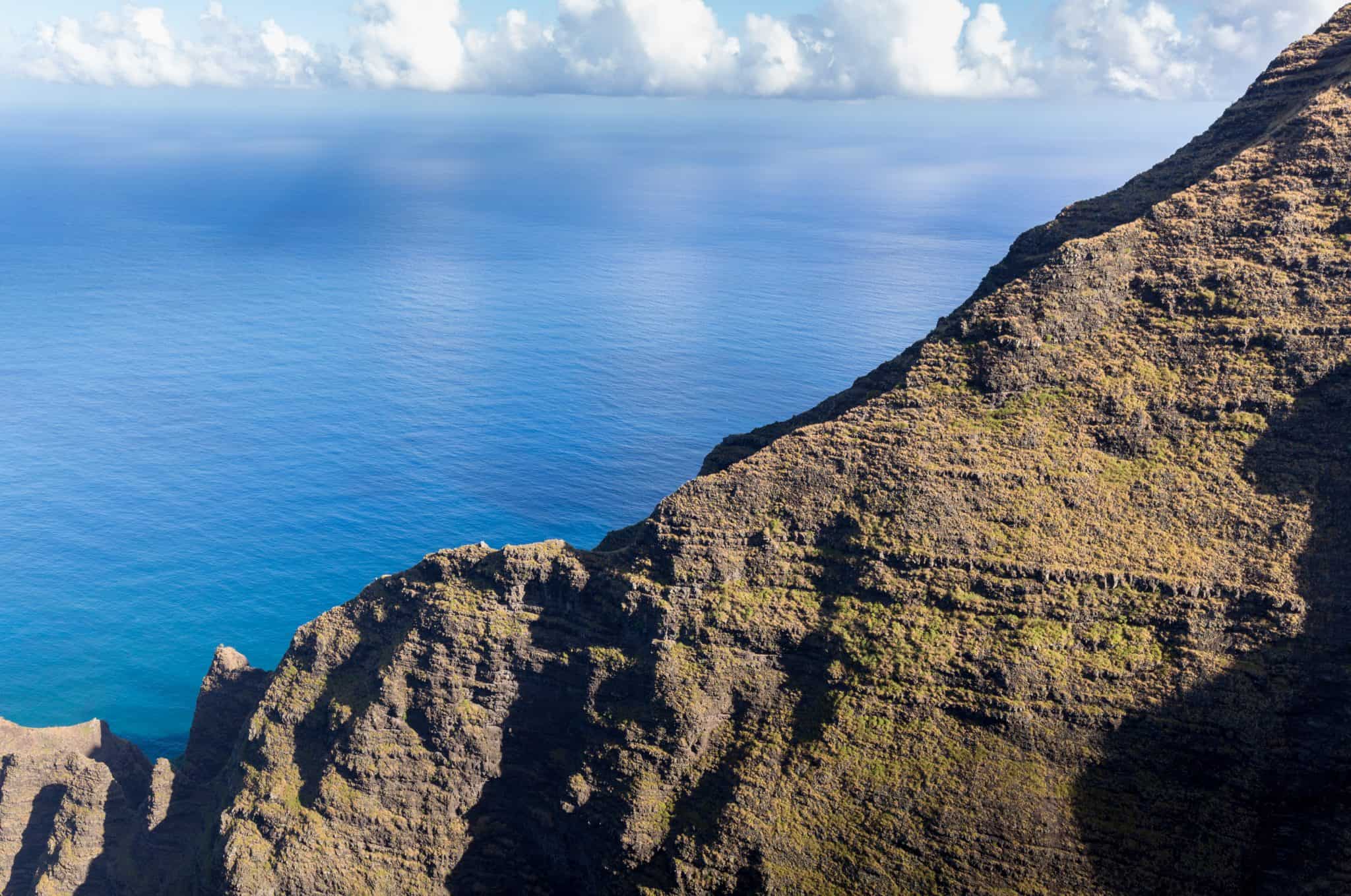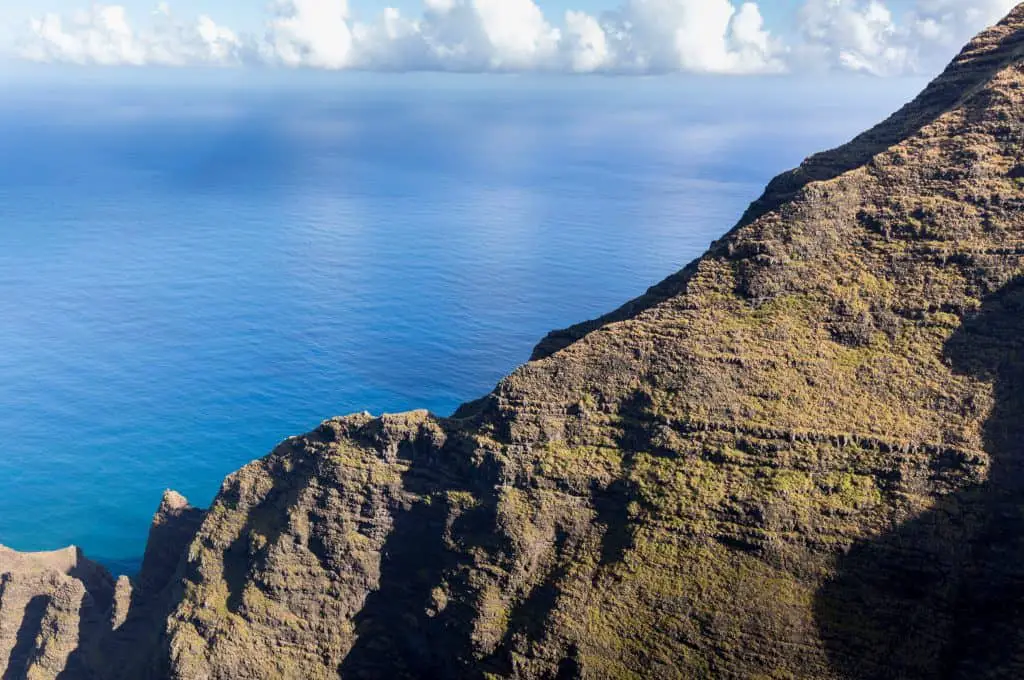 Afternoon
Where to Eat: Nourish Hanalei
The essential creed of Nourish Hanalei is to provide healthy food that has vibrant flavours and rich organic ingredients. And it indeed does.
You can choose to make your meal travel-friendly by having it made into a Kaua'i Thai wrap, or you can relax and enjoy the view while you munch on a Ha'ena bowl. 
What to Do: Nā Pali Coast State Wilderness Park
Nā Pali Coast State Wilderness Park dominates the vast majority of the northwest of Kauai. Not only can you witness the famed pali or sea cliffs, but you can also explore up to 5 valleys that cover the region. 
However, this area is inaccessible by cars. You can revel in the knowledge that you might be hiking and experiencing sights few others have. This is also an exceptional section of the Island for helicopter tours if that is your preferred way to see as much of the park as possible. 
Night
Where to Eat: The Dolphin Restaurant 
A laidback riverside eatery that has the approval of the locals, The Dolphin Restaurant focuses on serving flavorful seafood, classic nigiri, and quirky roles.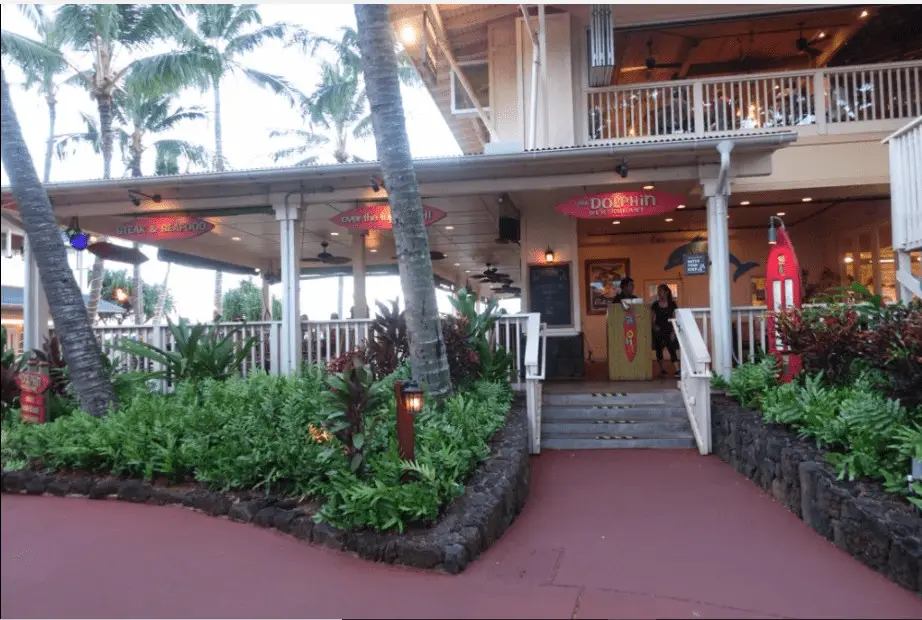 The best way to experience the cuisine here is to share it with the family. Split a dish of scallops, Alaskan King crab, calamari, so you have an array of superb seafood to dine on. 
What to Do: Honopu Arch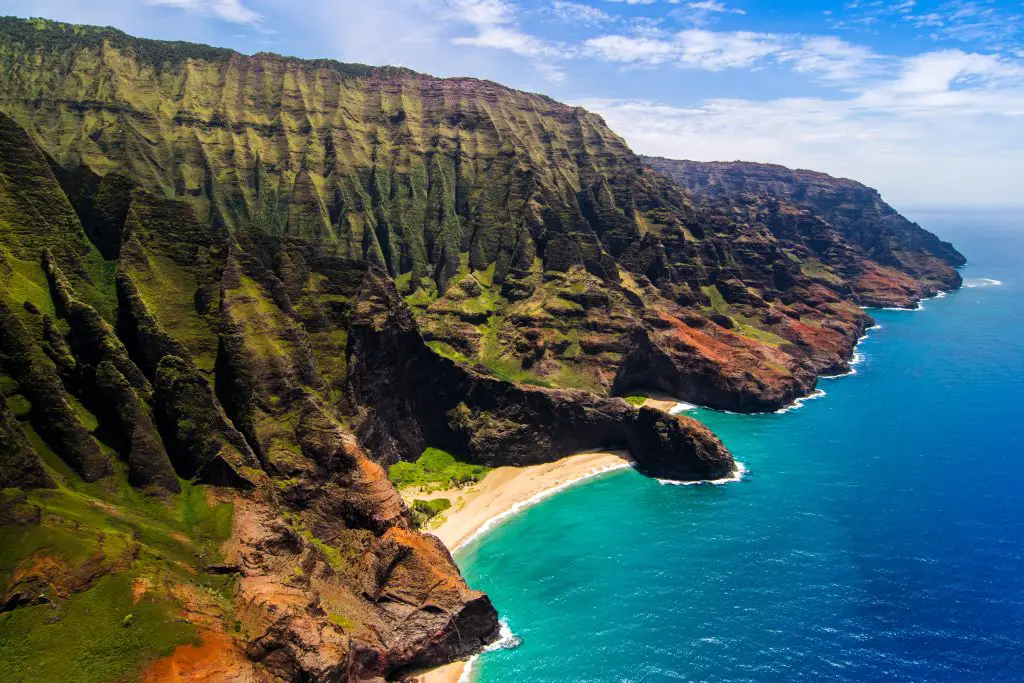 Stroll the Honopu Beach on your way to the distinct Honopu Arch, a common tourist attraction. This giant archway that connects the two beaches is the perfect spot for a vacation photo shoot with friends and family. 
The towering 1,200-foot cliffs that rise behind you are the perfect backdrop, as well as the crystal clear Pacific water lapping in the porcelain white beach sand. 
You might also enjoy :
Final Thoughts on a Week in Kauai Itinerary
Exploring the Hawaiian Island of Kauai is indeed the trip of a lifetime. Although 7 days in Kauai might not seem long enough, this perfect Kauai itinerary packs in all the activities you could want for an unforgettable Hawaiian vacation. 
This itinerary should help you see all of the top attractions of the regions while still having an array of impactful experiences, from hikes to helicopter and wildlife tours to blissful walks along the beach. 
You'll definitely have enough fun-filled activities to keep you going from dawn till dusk during your one week in Kauai. When you're feeling completely worn out, retreat to one of the paradise lodging options mentioned above for a well-deserved rest.