I've always been an early riser. For years I woke up at 5 am every morning. For the better part of this past year, I have been letting myself wake up on its own and give my body the sleep it needs every night. I love waking up before everybody else as the first few hours of quiet are crucial to starting my days on the right foot. I am a firm believer in the importance of having a solid morning routine. Over the years, I've tried different things to improve my whole morning routine. I hope the morning routine ideas I will share in this post will inspire you to implement your own morning routine that fits your needs and lifestyle.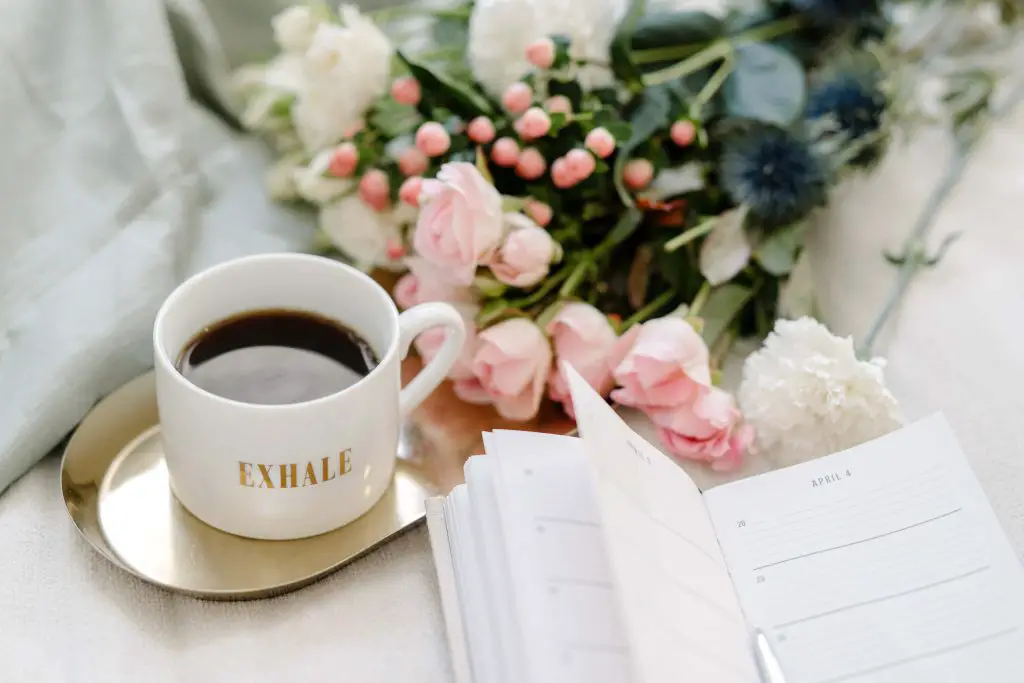 Consistent morning routines or rituals will transform your life.  How you start your day greatly influences how the rest of it will go. 
I know it has made the most significant difference in setting myself up for success. Of course, you need to understand why you want to integrate this into your daily life to have a good morning routine in the long term.
This post contains some affiliate links. If you click on the product links and make a purchase, it allows me to make a small commission at no extra cost to you! In return, it helps me in maintaining this site to continue to help you!
Morning Routine Ideas to Add to Your Day-to-Day
You don't need to wake up at 5 am to have a great morning routine. Just waking up an hour earlier than you usually do will make a world of difference in your day, especially with these great morning routine ideas.
You might want to start small and wake up 15 minutes or 30 minutes earlier. You could also start implementing these morning routine ideas simply with a gratitude journal and add to your routine as you find what works for you in the long term. 
Waking Up
Getting a good sleep cycle every night is very important if you want to have the energy to wake up and not feel rushed in the morning. Determining when you should wake up in the morning will depend on how much sleep you need every night and how much time it takes you to fall asleep. 
Sleep experts recommend that you have a fixed bedtime and uptime. Sleeping and waking up at the same time every day sets your internal clock and gives you better quality sleep. Even a night owl or someone who considers themselves not to be a morning person can have morning rituals that will set them up for the day ahead.  
There are many resources out there offering morning routine tips and advice on why you should wake up early and implement a healthy morning routine. We've read everywhere that successful people wake up early, but I believe it isn't necessarily that they wake up super early; it's that they have a solid morning routine that sets them up for success every day. 
The Miracle Morning by Hal Elrod and Good Morning Good Life by Amy Landino are good books to help master your wake-up time. 
Start Your Day with a Cup of Coffee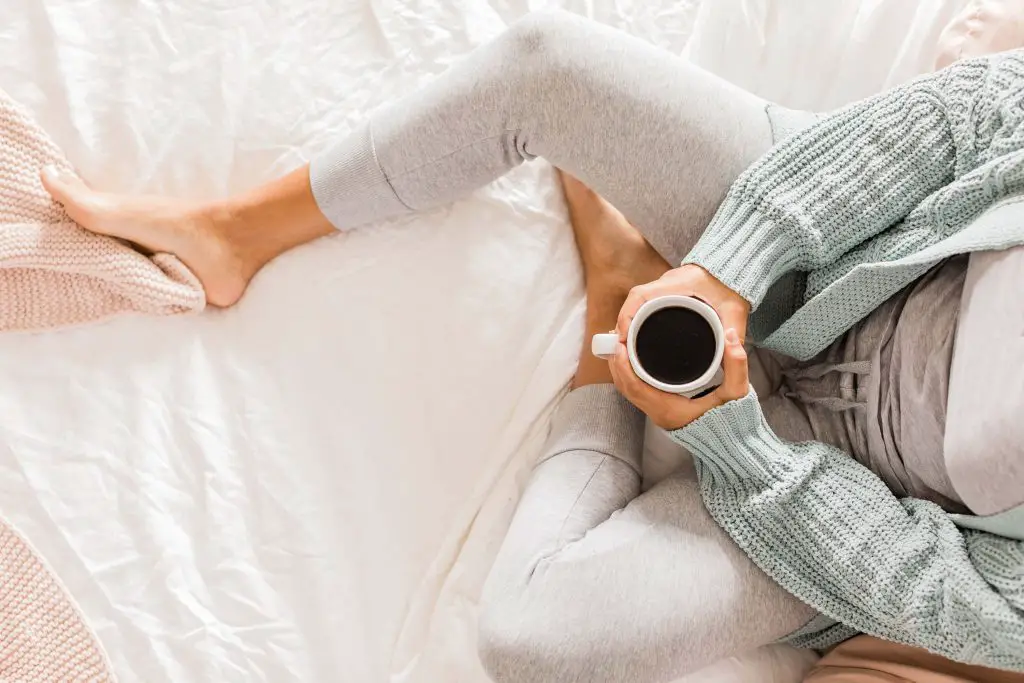 Of course, drinking water first thing when you wake up is the best thing for your body, but for me, I love my coffee in the morning, especially when waking up early. 
Meditation 
Meditation has been part of my daily routine for a few years now. I go through phases when it's easier than other times and I would argue that's normal. It depends on what season you're in. It has helped me learn how to focus on my breath when I feel anxious or overwhelmed. I find that meditating first thing in the morning is a great way to start the day. 
Make sure your surrounding is inviting and welcoming to a meditation session. Although not necessary, you might find that a meditation pillow will make it more inviting for you to add this to your morning routine.
Resources for Meditation
I enjoy the Headspace App as they have great guided meditations and breathing exercises for all levels. They also have 14-day sessions on different topics. You can also choose how long you want each meditation: 3, 5, 10 or 20 minutes. 
The app Insight Timer is a great free alternative to Headspace that offers tons of great mindfulness meditation options. 
Even a few minutes of meditation every day will greatly improve your physical health and reduce stress levels. 
Daily Dose of Stoic  Book
The Daily Stoic: 366 Meditations on Wisdom, Perseverance and the Art of Living is a book that offers a daily devotion of stoic insights that can inform your morning routine. 
I read a page of the Daily Stoic every morning after meditation. They are quick, insightful pieces of wisdom that I find to add excellent value at the beginning of my day. 
You can also read The Daily Stoic on Kindle with Kindle Unlimited.
Journaling
Journaling helps you introspect and take stock of your day—the things that went well and those that didn't go as planned. 
Finding time to practice gratitude every day is crucial, and journalling also helps you do this.  I love The Five-minute Journal because it prompts you to put on paper what you're grateful for and set your intentions for the day.
The  Journal also offers a daily quote and a weekly challenge. It prompts you to think about what would make your day great and write down some affirmations. I've gone through two Journals and swear by it! 
Get your Five-Minute Journal here.
You Might Also Find this Article Helpful: 13 Types of Journaling for Different Writing Journal Styles
Have a Healthy Breakfast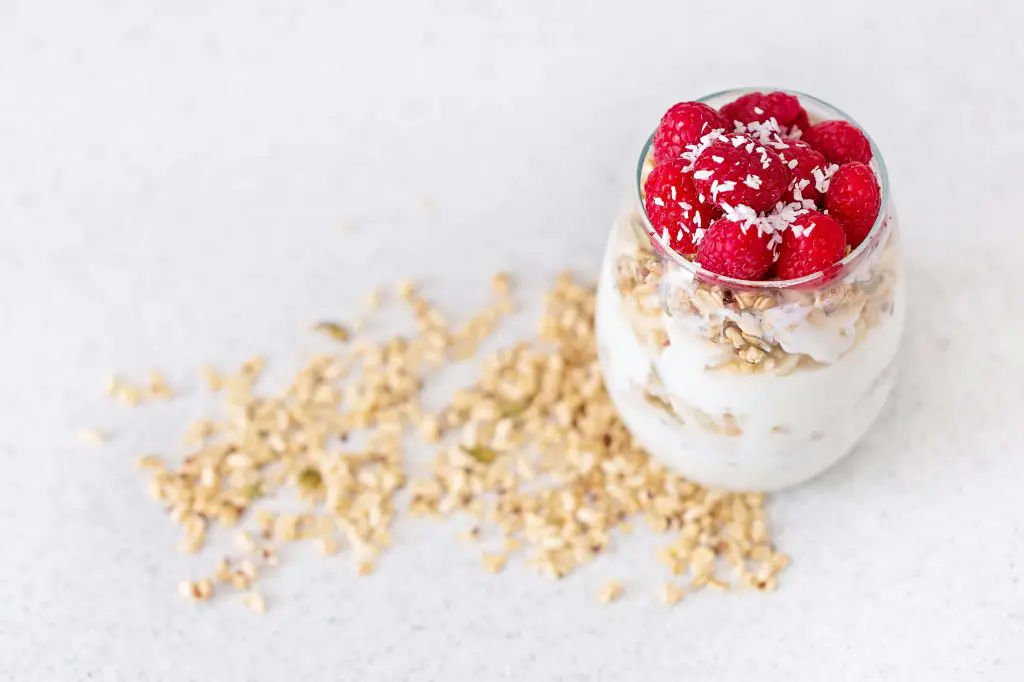 We all have different thoughts and needs when it comes to breakfast. A healthy breakfast can certainly give you the energy that you need to go through the rest of your day, putting you in a good mood and possibly increasing your focus.
If you are wanting to include a healthy breakfast to your morning routine, the best breakfast options are those based on whole food rather than processed foods. Look for foods with protein and fibre to fill you and fuel you for your upcoming day.
Occasionally break the monotony of your breakfast options by trying a new breakfast recipe.  My latest obsession when preparing breakfast is this Magic Bullet that lets you effortlessly make your favourite smoothies and snacks.
Listen to a Podcast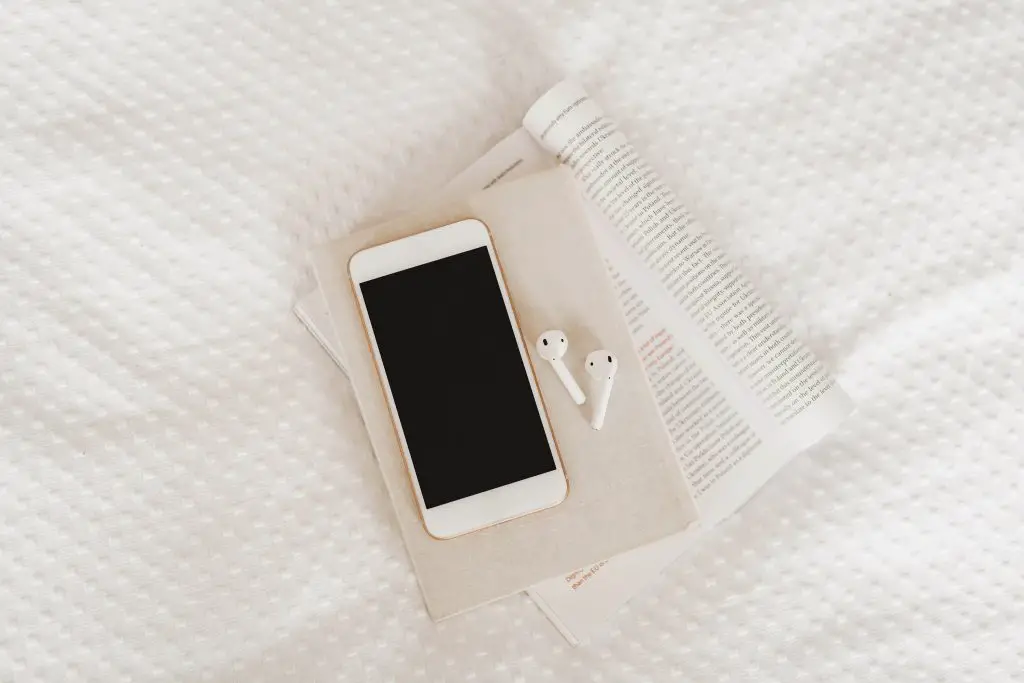 Podcasts are a particularly efficient way for media consumption because your hands are free, and you can multitask. You can brush your teeth, get dressed, make breakfast, and do so much more while listening to a podcast. 
The media you consume impacts your day, and therefore you should be very intentional with the podcasts you listen to.  From pop culture to business, tech or even witchcraft, there are endless topics you can explore as part of your morning routine. Pick the ones that will inform you and make you the best version of yourself.
I'm obsessed with Apple Airpods Pro. I think they are totally worth the splurge if you love to listen to podcasts or audiobooks. I also recently treated myself to these Bose Noise Cancelling Headphones and they are perfect for travelling or when you want to make it more obvious that you need to focus and don't want to be distracted.
You might also enjoy this article: 13 Best Personal Development Podcasts
Take a Cold Shower
Consider starting your day with a cold shower. It'll make you fully conscious and get your blood flowing. Your drowsiness will fade, and you will have more energy and vigour to start your day. 
Move Your Body
When we walk, run, do yoga or any other form of exercise in the morning, our body releases feel-good chemicals in the brain. These chemicals consequently stimulate a good mood, productivity and creativity. Therefore, consider moving your body, either by going for a jog or brisk walk in the morning if you have 20 or 30 minutes to spare. If you work from home, you will get some fresh air while at it.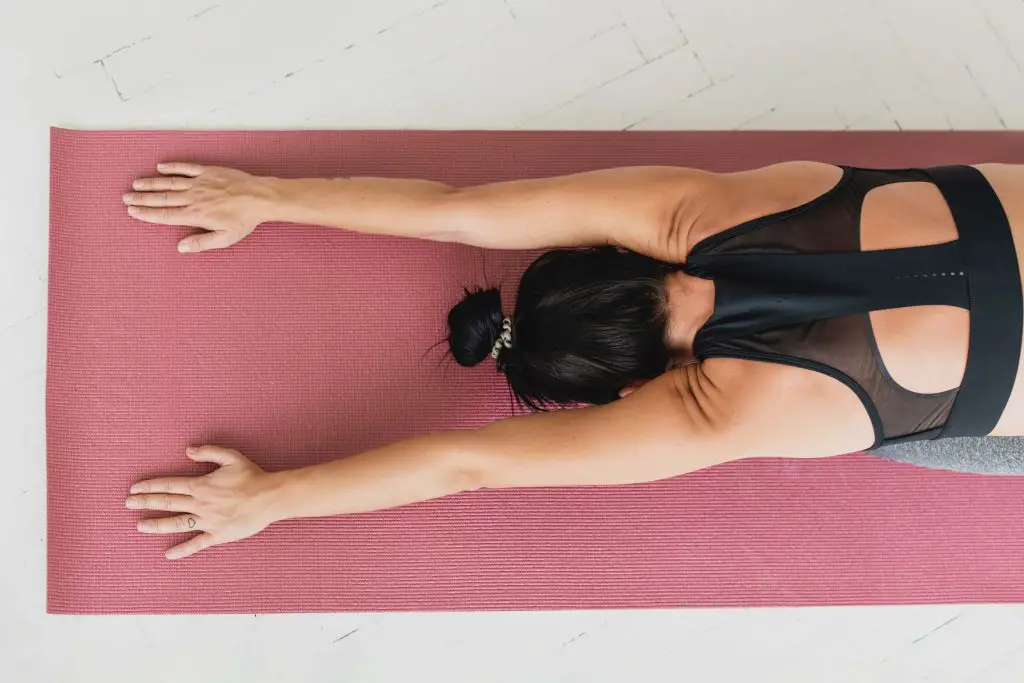 When you are pressed for time, a 7-minute yoga routine can supplement your regular workout. It will get your blood flowing, energize you, and relieve stress. 
Practice a Make-up and Skincare  Routine
Your getting-ready morning routine could include a skincare and makeup routine. It forms a big part of your morning self-care, even if it is very minimal. Whether you just like to moisturize your face and put on a dash of lipstick and mascara, or you are doing a full face of makeup, make sure you enjoy this step of your morning routine.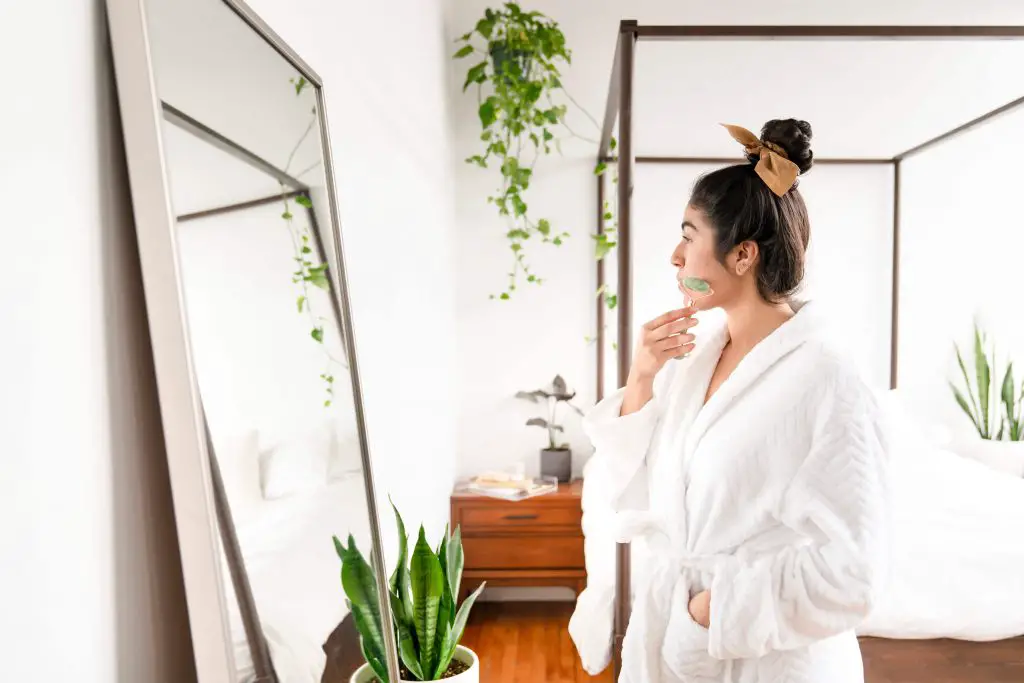 Do a Crossword Puzzle
Kick your brain into action by working on a crossword puzzle in the morning. Solving an especially hard crossword puzzle gives you an incomparable feeling of accomplishment and satisfaction. In addition to it being a fun hobby, this practice will also improve your mental health and brain functions, improve your vocabulary and increase your concentration levels.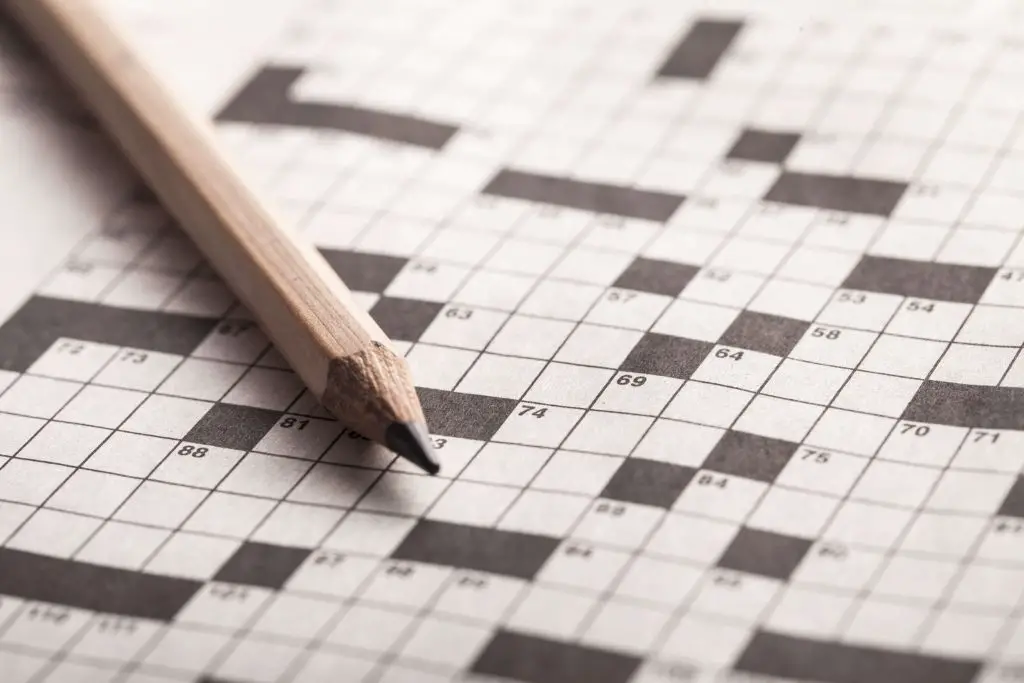 Learn a New Skill
Have you been wanting to learn something new, develop a side hustle or brainstorm on a business idea? If you are working during the day, adding learning to your morning routine will encourage you to get started. Early morning is particularly a good time to enhance your knowledge or skill.
Read a Book
Reading is an important habit that has helped me and many other people live a more fulfilling life. Reading as part of your morning routine allows you to maximize the benefits of this habit. You will start your day with inspiration and motivation, accelerate your personal and professional growth, get tons of ideas that could improve your life. A regular reading habit could also allow you to have dedicated time to educate yourself on a specific subject.
You might also like: How To Read More Books: 12 Easy Ways.
Be Flexible
The best morning routine is the one that's perfectly tailored to your needs. If you're struggling to stay consistent with your morning routine, try different things. It's important not to be too hard on yourself and implement an easy morning routine that won't leave you stressed. 
I have the same routine on weekends, but I don't rely on the alarm clock, and my body usually wakes up on its own between 6 and 7 am. 
You might also enjoy:
Morning Routine Ideas Summary
Your morning routine matters. By exploring some of the morning routine ideas above, you will be able to develop a routine that you love and that sets you up for success. A perfect morning routine will intentionally set your day so that you can do more, achieve more, and be more.