Logroño, located in northern Spain, is the capital of La Rioja province, an autonomous community known for its production of Rioja wine. This Logroño travel guide iwill cover everything you need to know before heading to Logroño, including travel accommodations, what to do, and where to stay.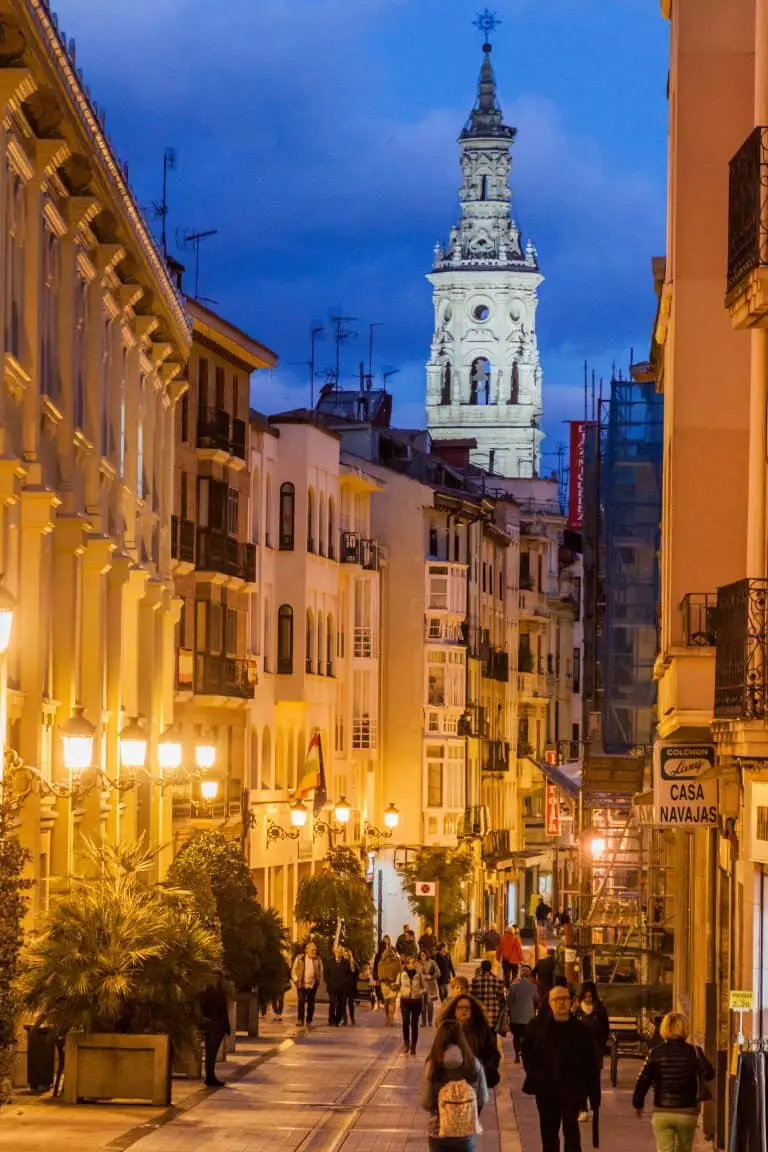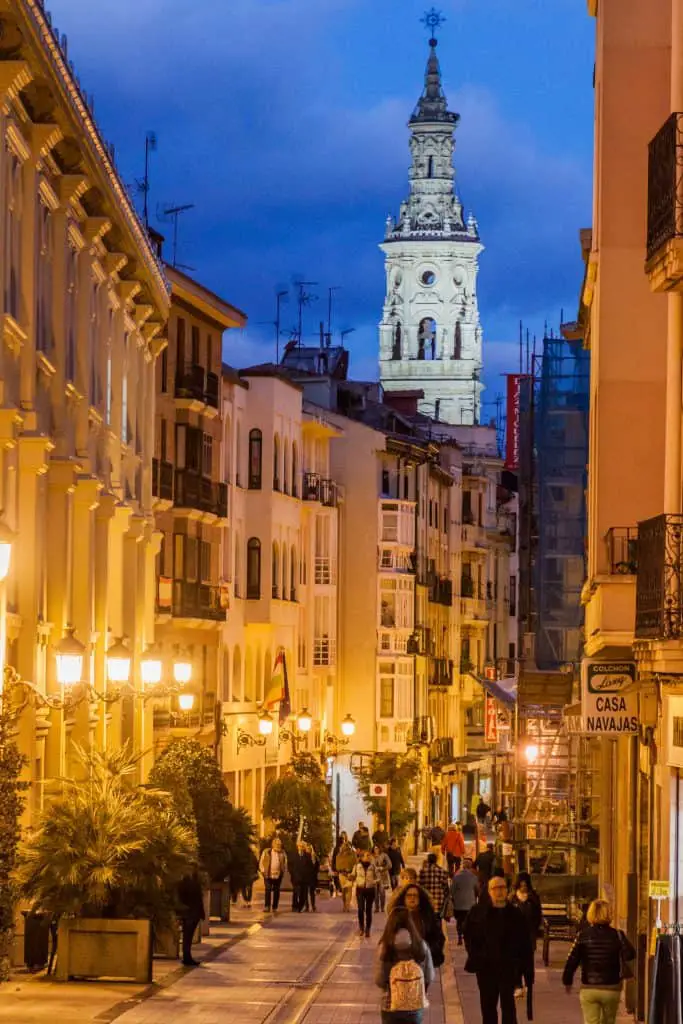 Logroño Travel Guide
Visitors from all over stop in Logroño each year to taste the famous wine and marvel at ancient landmarks. I was lucky enough to experience Logroño with some great friends for 6 days before heading to London for a solo getaway. Whether you're passing through via the Camino de Santiago or you have a weekend getaway planned, this guide will help you plan your trip.
About Logroño, Spain
Though it may not be as popular as Barcelona or Madrid, Logroño is a charming town chock-full of culture. First established back in the Roman Empire, Logroño put itself on the map as a stop along the pilgrimage route to Santiago de Compostela, alongside Lisbon and Irun. Today, Logroño is the capital of Spain's La Rioja province, a region noted not only for the production of wine but wool and other textiles as well.
Despite being off the beaten track, the city of Logroño has a fairly sizable population of around 150,000 people. Residents and visitors meander between both ancient and modernized parts of town, among landmarks such as the church of Santiago el Real.
Logroño Weather
Another reason why Logroño is becoming a popular vacation destination is the warm and sunny weather. Between the summer months of June and September, the city averages a high of 85 degrees Fahrenheit and a low of around 60 degrees. The temperature of Logroño hardly hits above 95 degrees, making it the perfect temperature.
Winter weather in Logroño is much cooler, with an average high of 50 degrees Fahrenheit between November and March. Therefore, we recommend visiting the Spanish city during the summer for the best experience. However, if a little bit of cold doesn't bother you, you can avoid crowds by going in the winter!
Throughout the winter, Logroño receives a fair amount of rain and may even snow, depending on the temperatures. Although snow might put a damper on your outdoor plans, it can make your vacation just that much more memorable!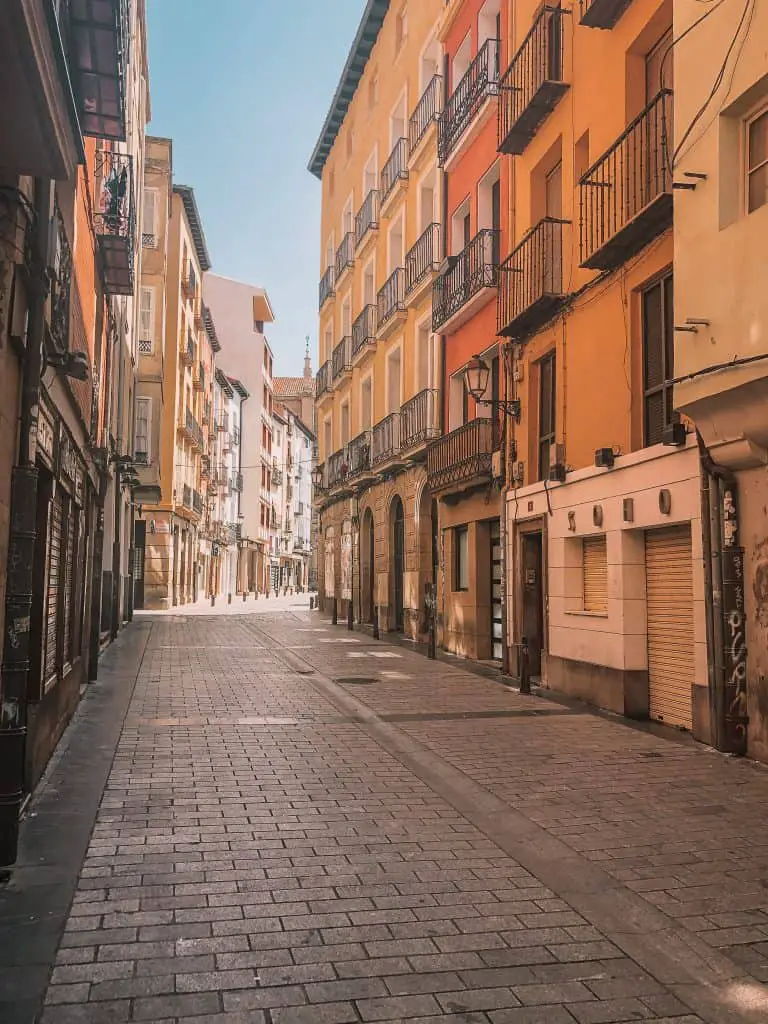 How to Get to Logroño, Spain
Logroño does have an airport, the Logroño-Agoncillo Airport. Note that it is very small and only serviced by a few airlines, including Iberia, a popular Spanish airline.
Typically, tourists interested in traveling to Logroño will take a bus or train from one of the major cities nearby. Some flights are available from these cities. Those traveling from out of the country will likely need to book a flight to one of Spain's popular airports before taking other transportation to the autonomous community of Logroño.
Following are some of the popular ways to reach Logroño from other Spanish cities. For international travellers, this next step will be taken after arriving at the airport.
Getting to Logroño by Bus
Logroño has its own bus station, located between Avenida Pio XII and Calle Belchile. There are daily routes going from Logroño to some of Spain's major cities, such as Madrid, Bilbao, and Barcelona. The departure station depends on your location and are as follows:
Departing from Madrid: Buses can be taken either from Madrid's Barajas Airport or the downtown Avenida América station. Passengers can ride with one of two bus companies: PLM Autocars or ALSA.
Departing from Bilbao: The Cuadra Bus Line takes passengers between Bilbao and Logroño, departing from the Taquilla Autobuses Cuadra.
Departing from Barcelona: Passengers traveling to Logroño from Barcelona must depart from either Barcelona Nord Station or Barcelona-Sants Station through the ALSA bus company.
Getting to Logroño by Train
If riding by bus isn't your preference, there are plenty of train options between Logroño and the three cities mentioned above. This is how we travelled to Logrono via Barcelona when I visited and it was a great and easy experience. Logroño's train station is located on Avenida de Colón. 
Departing from Madrid: Passengers can catch a train going directly to Logroño from the Madrid-Atocha Station, which is also the city's largest railway hub. Expect there to be a considerable amount of people!
Departing from Bilbao: Passengers can catch trains from the Bilbao-Abando railway station. The train company, RENFE, also managers train routes in Madrid and Barcelona.
Departing from Barcelona: Trains to Logroño depart from Barcelona Sants Station, and passengers coming from the airport can catch a train to the railway station before departing for Logroño.
Getting to Logroño by Car
Lastly, as mentioned above, travelers can reach Logroño by plane if buses and trains aren't viable options. The Logroño-Agoncillo Airport is located nine miles from the center of Logroño and must be reached by car, as no public transport stops at the airport. Be prepared to call a taxi or rent a car when you arrive!
Not every airport in Spain offers routes to Logroño. To determine whether flying to Logroño is an option for you, visit Iberia's website. As mentioned before, we recommend taking a bus or a train if possible, as those are the most common forms of transportation to the city. 
Things to Do in Logroño, Spain
Top activities in Logroño involve a combination of sightseeing ancient landmarks and tasting the various local food and drink options. It's a great place to visit if you enjoy leisure, as it isn't as fast-paced as some of the larger cities in Spain. Here, visitors can take their time enjoying everything Logroño has to offer.
What follows will cover five of the top attractions in Logroño. From cathedrals and museums to tasting the very wine that put this city on the map!
Catedral de Santa María de Palacio
Also known as the Co-Cathedral of Logroño, this impressive church was built between the 15th and 18th centuries. It belongs to the Roman Catholic Diocese of Calahorra y La Calzada-Logroño.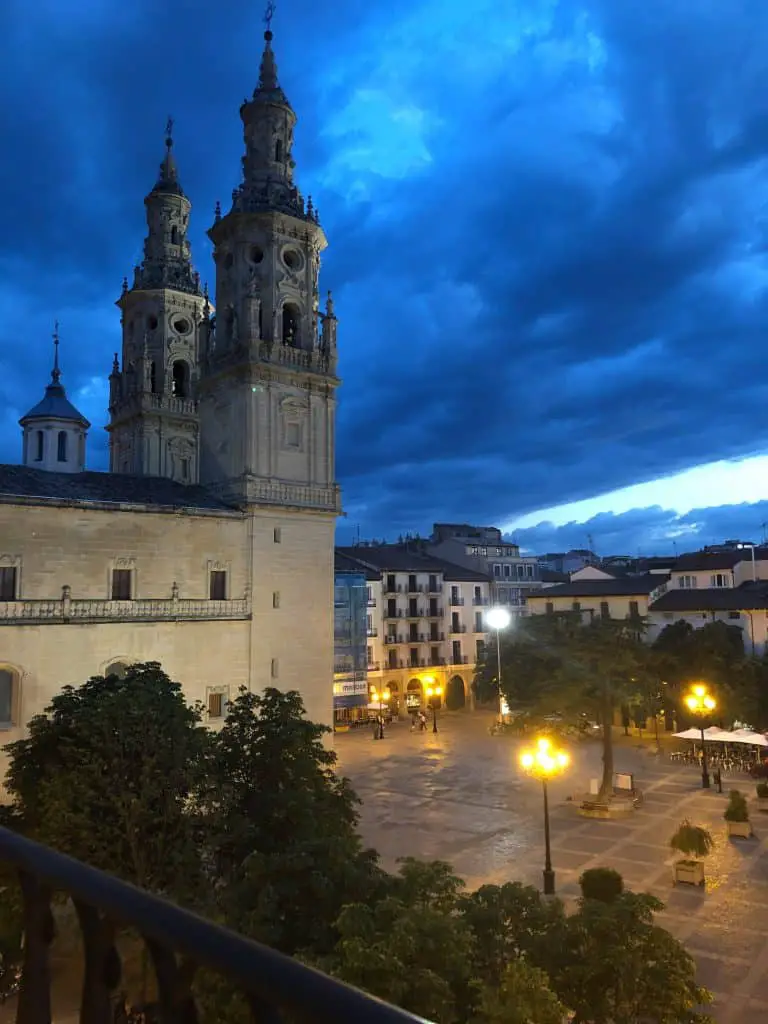 As the name suggests, a co-cathedral is simply a church that shares the seat of the bishop between two cities. In the case of Catedral de Santa María de la Redonda, the church is shared between Calahorra, Logroño, and Santo Domingo de la Calzada.
The cathedral is recognized by its two towers, dubbed by residents "the twins," and a massive three-face clock adorning the side. Located on Calle Portales in the plaza del mercado, visitors can marvel at the architecture free of charge.
Museo de la Rioja
Spend some time learning about the culture and history of the province in the Museo de la Rioja, housed in an 18th-century baroque-style building. The museum is split into several different sections by era, including the Middle Ages, Roman era, and modern-day. Visitors can meander through the museum, marveling at jewelry, portraits, and statues.
All the artifacts in the museum are from La Rioja province. This makes it a one-stop-shop for learning about the history of the very location you're visiting. The museum itself is located on Calle San Agustín, and admission to the museum is free for all visitors.
Calle Laurel
Interested in sampling the food and drink of La Rioja province? Calle Laurel is the place to be for tapas bar hopping. The street runs through the center of Logroño and is lined with numerous bars and tapas bars and restaurants. Visitors will find themselves surrounded by an abundance of pinchos, the traditional tapa of Logroño.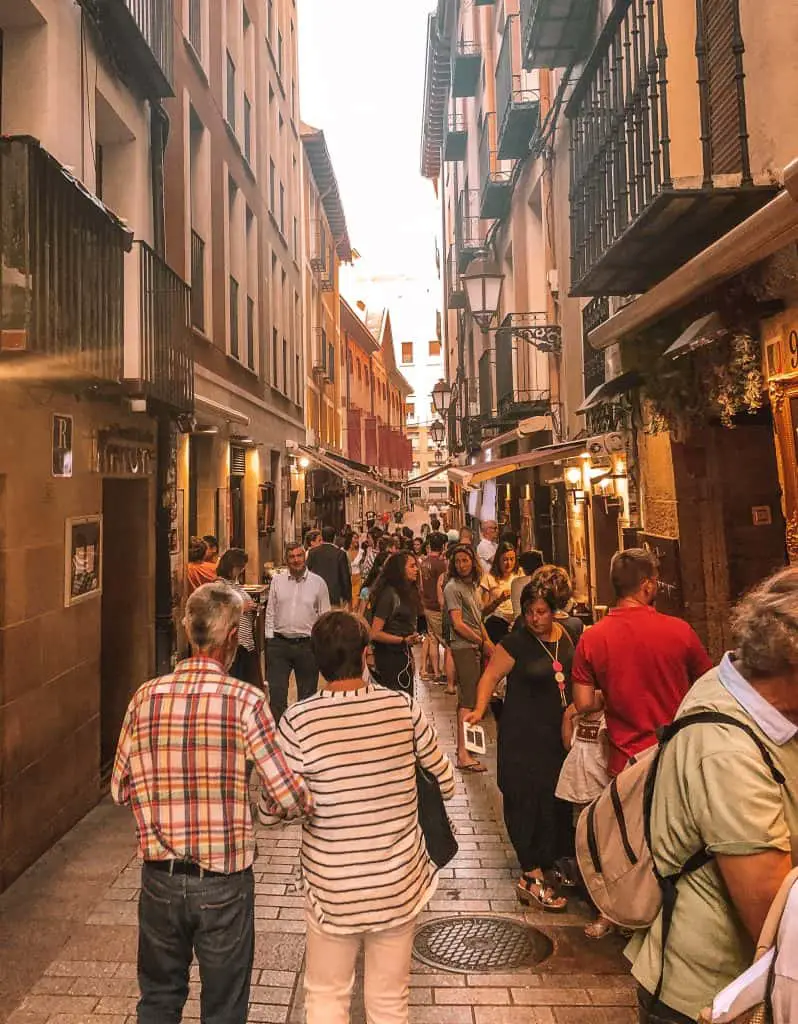 Named after the toothpick that skewers the tapa for easy eating, pinchos are a traditional snack in La Rioja and can consist of adobo meat (Pinchos morunos) or fish and vegetables (Basque pinxto). Whichever you choose, don't let yourself leave Logroño without tasting some of the excellent culinary options! Calle Laurel makes it easy to eat, drink, and be merry.
Parque del Espolón
Also known as Paseo del Espolón, this park is an excellent place for visitors interested in getting outside and enjoying a bit of nature during their trip to Logroño. The park hosts beautiful gardens centered in the middle of downtown Logroño.
Along with strolling through the gardens, visitors can marvel at the Monument to General Esparto, a large sculpture of a man atop a horse. Depending on the day, the park may be hosting an event such as a farmer's market or outdoor art gallery. We recommend checking online ahead of time in case there's anything that piques your interest!
Just like the museum and cathedral listed above, Parque del Espolón is free to visit. It makes it a great activity for a leisurely afternoon in Logroño.
Iglesia de San Bartolomé
Built in the 12th century, Logroño's oldest church is a sight to be seen. Its architecture is impressively detailed and is complete with a bell tower. Visitors are even able to climb to the top of the bell tower to look out at the city below! Just like the cathedral mentioned above, this church is something worth seeing on your trip to Logroño.
Visitors can marvel at the church free of charge. However, it may be closed depending on the day. Make sure to look up the hours of the church before visiting so that you too can marvel at the city from above.
Puente de Piedra Bridge
The Puente de Piedra bridge in Logrono, Spain is a beautiful and historic sight. The bridge spans the Rio Ebro, and was built in the 13th century. It is one of the oldest bridges in Spain, and is a popular tourist destination. The bridge is made of stone, and is decorated with images of animals and saints. It is a beautiful piece of architecture, and is well worth a visit when in Logrono.
Casa de las Ciencias
This interactive museum is geared towards children but offers plenty of interesting exhibits and activities for all ages. The museum has several floors with different themes, including a section on the human body, one on renewable energy, and another on space exploration. There's also an outdoor area with a playground and a garden. Visitors can learn about the science behind everyday objects, participate in hands-on experiments, or simply enjoy the views of the nearby Ebro River. No matter what your interests are, you're sure to find something to enjoy at the Casa de las Ciencias.
Indulge in Logroño's Rioja – Wine Tasting at Logroño Wineries
This post wouldn't be complete without a dedicated section to what put Logroño on the map—being the capital of La Rioja province, Spain's wine region. In fact, Logroño's economy operates almost entirely on the production and distribution of Rioja wine! Therefore, you simply can't make a trip to the area without settling in for one (or four) wine tours.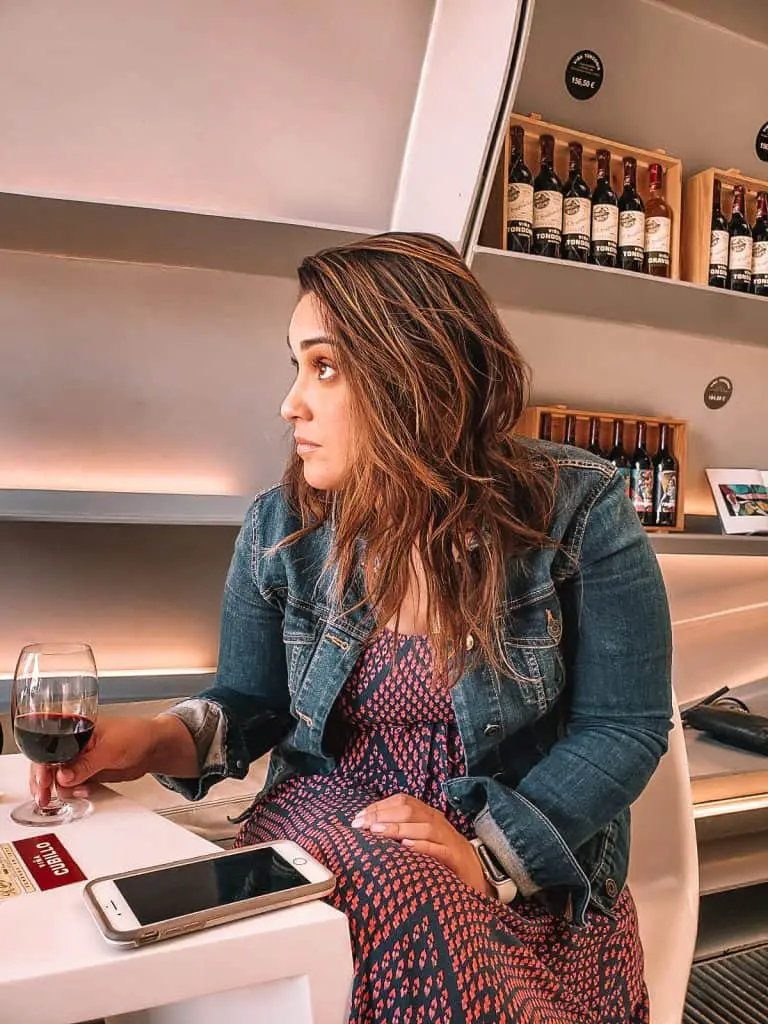 The following sections will explain what Rioja is along with some of the best wine tour options!
What is Rioja?
Rioja is a dark and fruity wine made from a blend of grapes, including Tempranillo and Garnacha. Some consider it to be a middle ground between a Pinot Noir and Cabernet. It is popular among those who enjoy more of a fruity flavor in their alcohol. It is produced entirely in Northern Spain, in La Rioja province, which includes Logroño.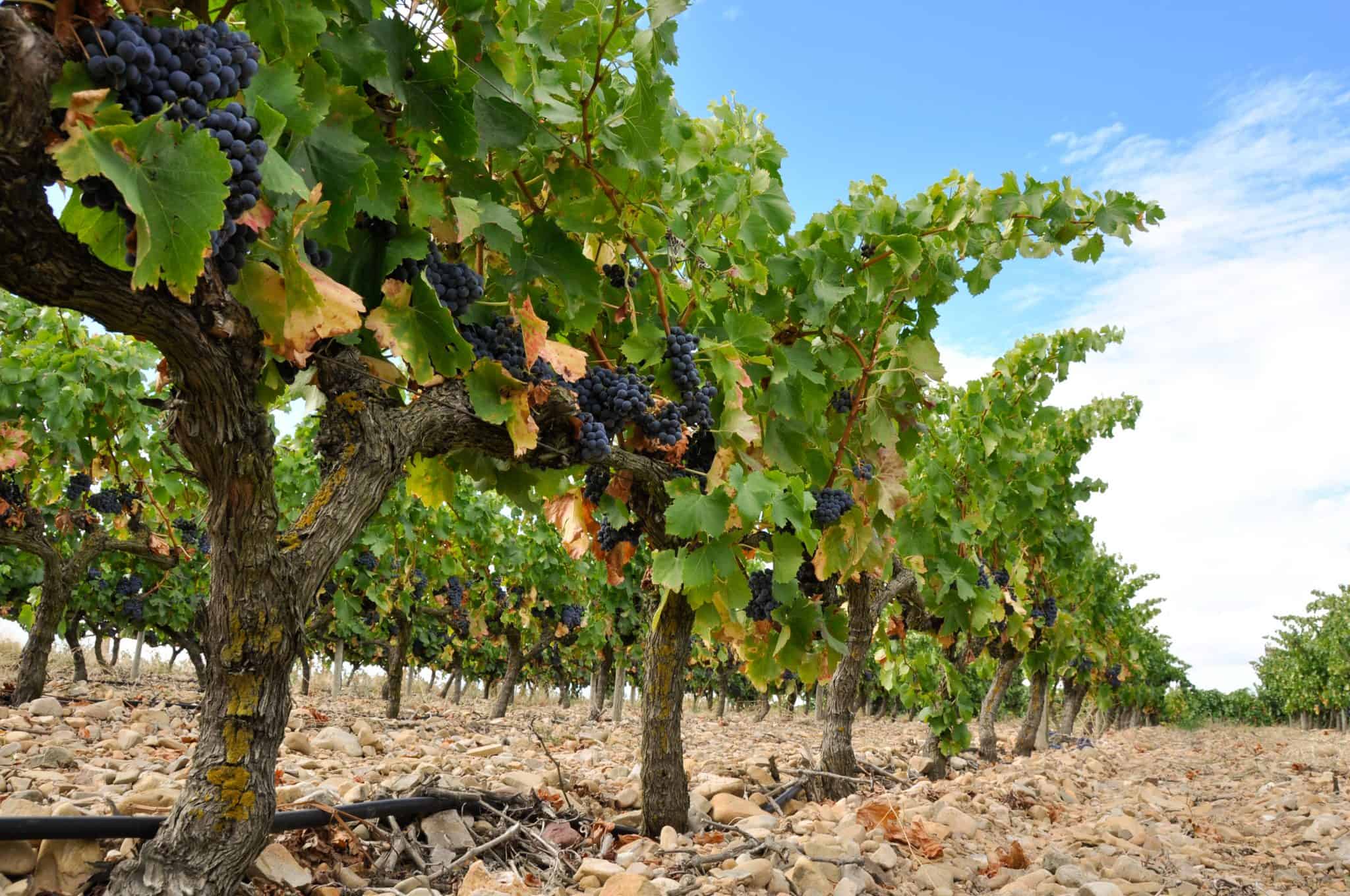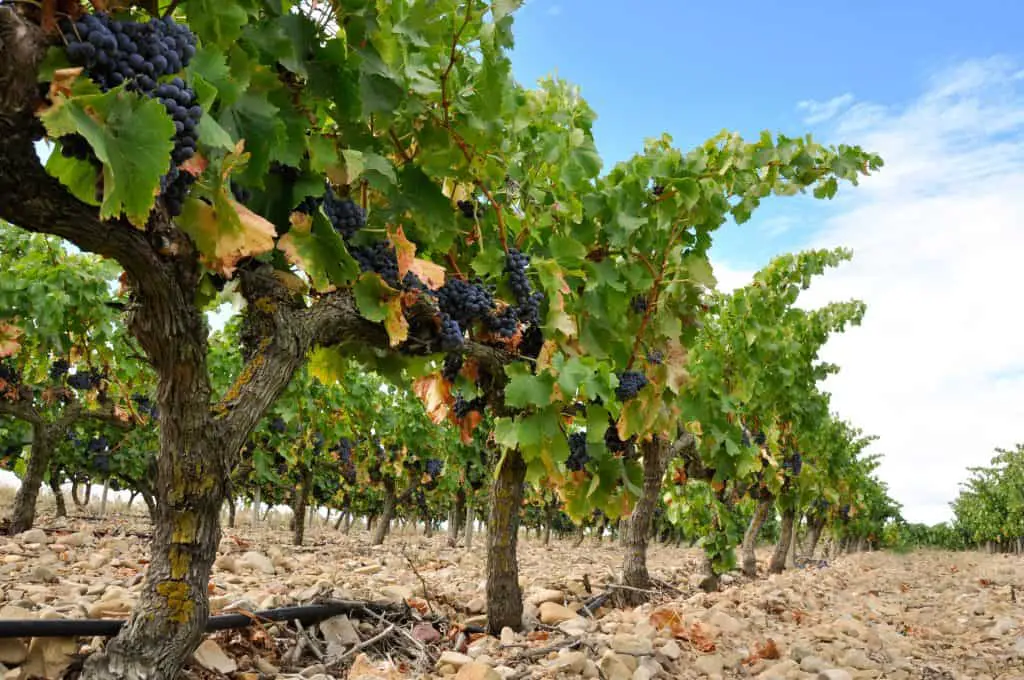 Rioja wine is split into four main classifications which are : Crianza, Reserva, Genérico and Gran Reserva.
When tasting in Logroño, you're likely to come across all four classifications. Each varies based on the grape varieties and aging timeline. Make sure to ask your tour guide about the best Rioja classification to fit your personal preferences.
Popular Rioja Options in Logroño
Choosing which type of Rioja to drink may not be the easiest task in an area known for its production of the wine itself! There are several popular varieties of Rioja that you're likely to find while visiting Logroño, that you certainly can't leave without tasting! 
There are several different varieties of Rioja that depend on the production region, dominant grape, and aging process. Some common blends include:
First, Rioja Alta: An aged red wine that hails from the western part of La Rioja province, from the production town of Haro. Rioja Altas are light, fruity, and pair well with cheese and meats.
Second, Rioja Oriental: A heavier and juicer variety produced in the eastern parts of La Rioja, with the dominant grape being a toss-up between Garnacha and Tempranillo.
Third, Rioja Tempranillo: These aged full-bodied wines are classic Rioja, made primarily with the Tempranillo grape. According to Taste Atlas, this wine often tastes like berries, leather, or tobacco and pairs well with almost every food.
The Best Rioja Tours in Logroño
A trip to Logroño isn't complete without indulging in a guided tour of the Rioja region through some of the best vineyards in the area! Learn the process of making Rioja while tasting popular blends for an experience you quite literally can't find anywhere else. Besides, nothing says "when in Spain" quite like Rioja!
Below are a handful of Rioja tours available for those visiting Logroño:
The Ygay Wine Estates located in Logroño offers a handful of different touring options along with a wine bar for those interested in skipping the history and getting right to the tasting! The most inexpensive tour includes a two-hour tasting of two wines and cheeses to pair for around $51 per person. 
For a more luxurious experience, customers can indulge in a nine-course haute cuisine meal paired with six wines, cheeses, and desserts for a whopping $361 per person!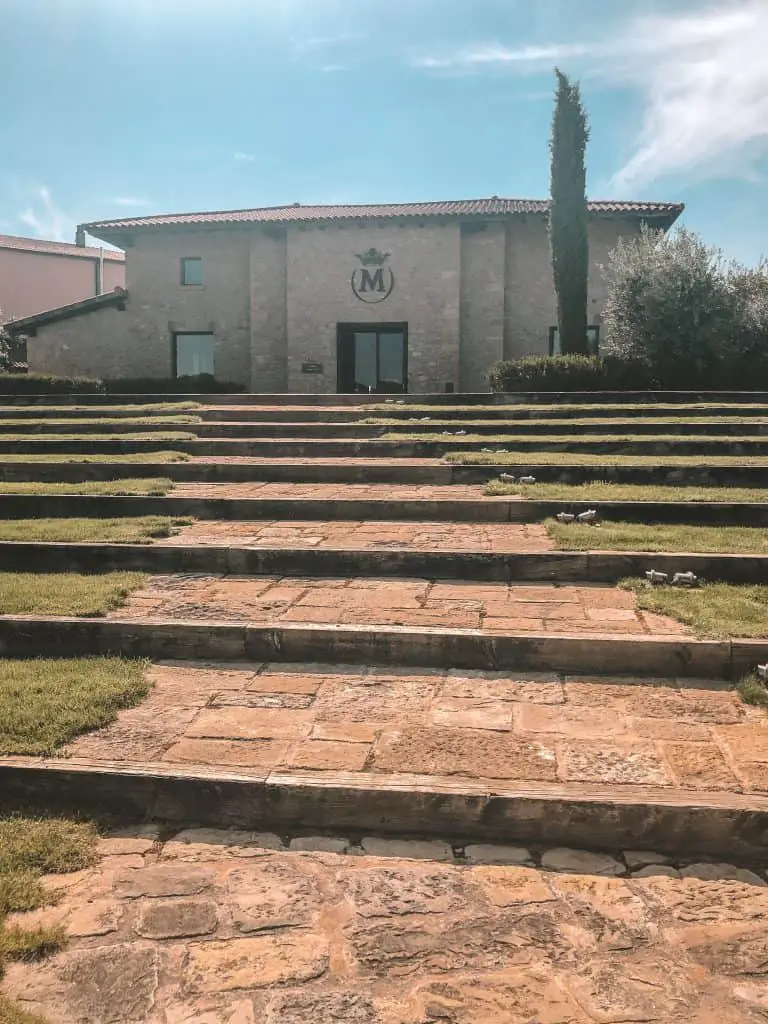 Similar to Marques de Murrieta, guests can choose between a visit to the winery's wine bar or enjoy a tour and tasting. The vineyard also offers private tours and tastings for those traveling with a larger group. The current lowest priced option is a guided tour and a sampling of three wines for only $18 per person, making it a more affordable option than the previous vineyard.
For those who suffer from "option paralysis," Viña Ijalba offers one set tour, including a sampling of the Rioja wines and a snack. Guests can learn more about the different grape varieties, the cultivation process, and how the wine becomes fermented, all for only $14 per person! Viña Ijalba also allows children for those traveling as a family.
Vineyards and Wineries to Visit in the Logroño Area
When it comes to Spain, wine is king (and can even be less expensive than water.) Visits or tours of vineyards and wineries are an absolute must on your trip to Logroño; below, you'll find a list of our favorite wineries/tours you should experience on your vacation.
This vineyard is run by the López de Heredia family and has been for over 143 years. It sits next to river Ebro and produces over 800,000kgs of grapes a year (wow)! Visit this website for a detailed explanation of a tour route that gives you the best vistas of this spectacular vineyard.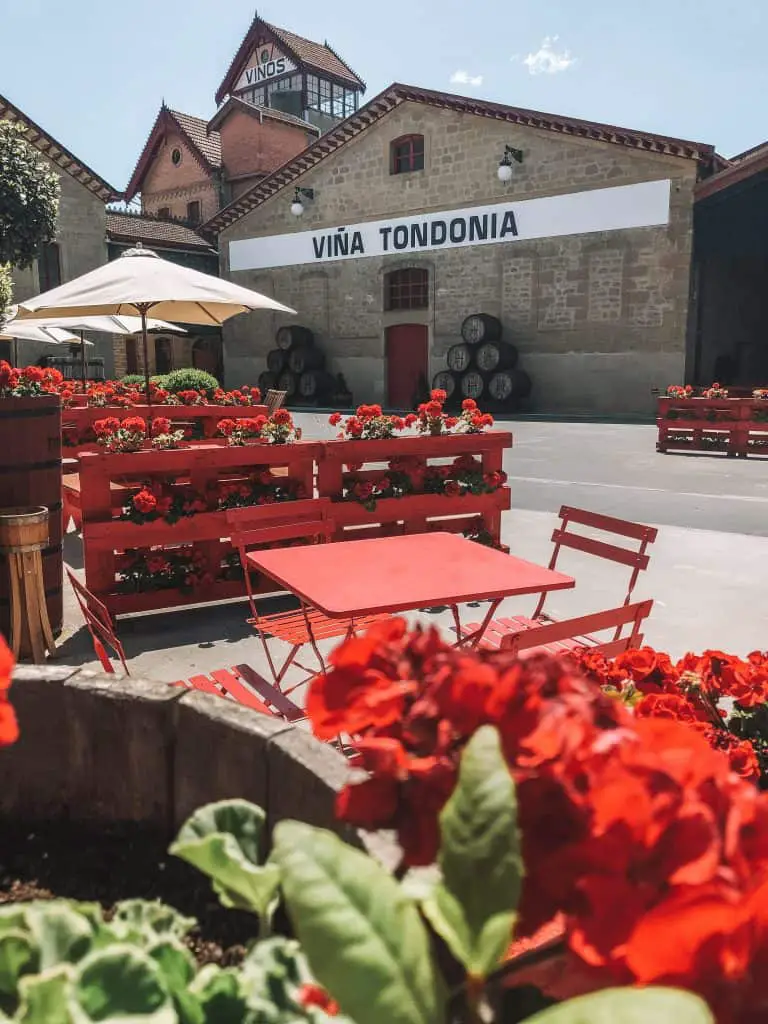 Ysios is a "state of the art boutique winery" next to the Sierra de Cantabria mountain. Their small vineyards feature vines that are over 100 years old. Their events include a tutored tasting, a tour of the vineyard and tutored tasting, and a private tour of the vineyards, barrel room, and a tutored tasting.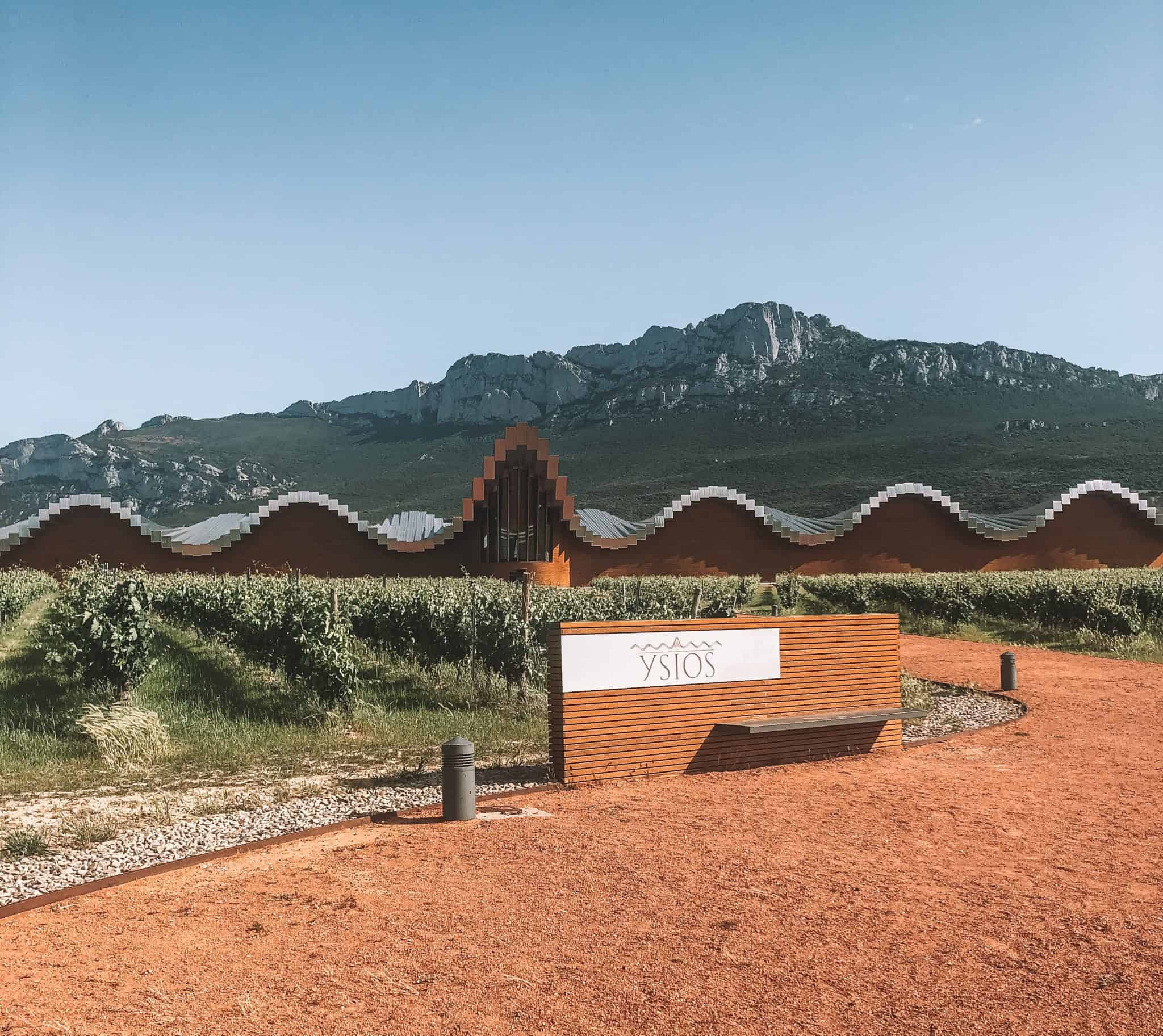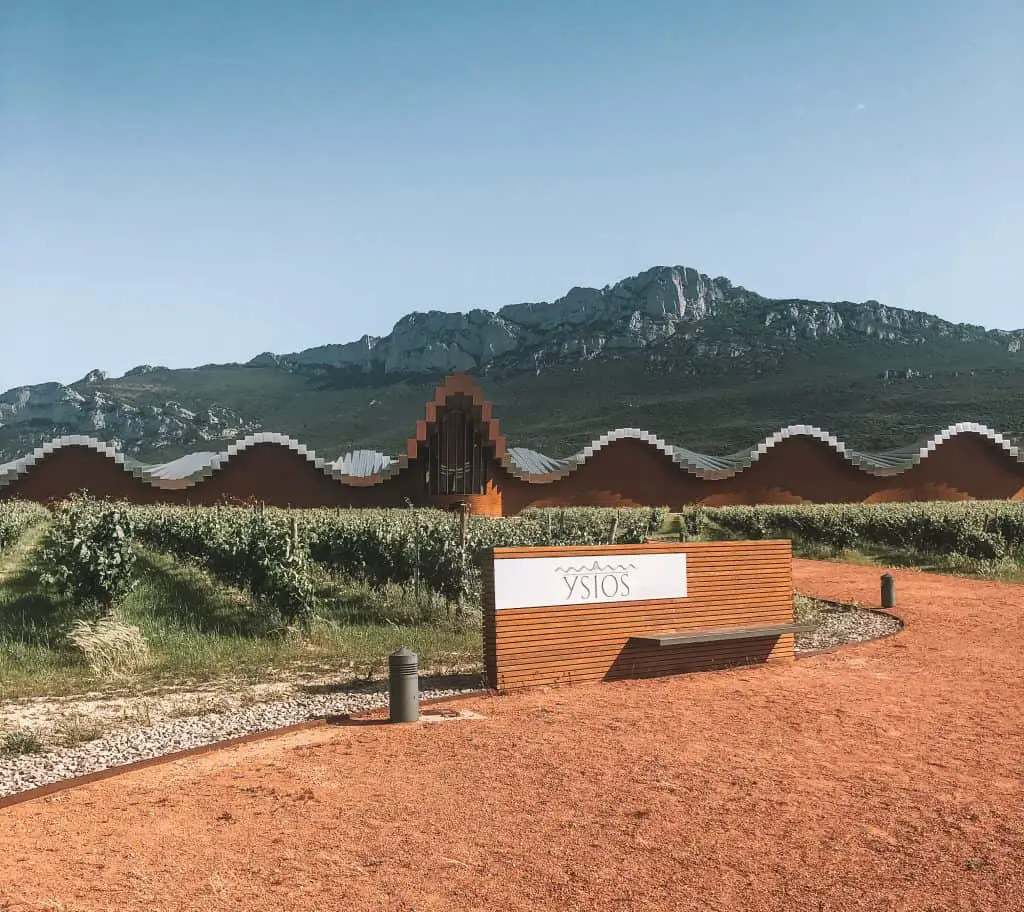 Unlike the other wineries on this list, Merino Winery is relatively young, founded in 1994. Merino winery focuses on quality over quantity and has modest production amounts due to this dedication. This winery tour is great for those interested in a low-key, quiet, family-run vineyard.
Bodegas Ollauri is quite picturesque and unique. The winery has been run by 20 generations of a family and features a network of underground caves and cellars that run for over a kilometer long. They're one of the biggest names in Spanish wine; visit their website for winery and cellar tour bookings.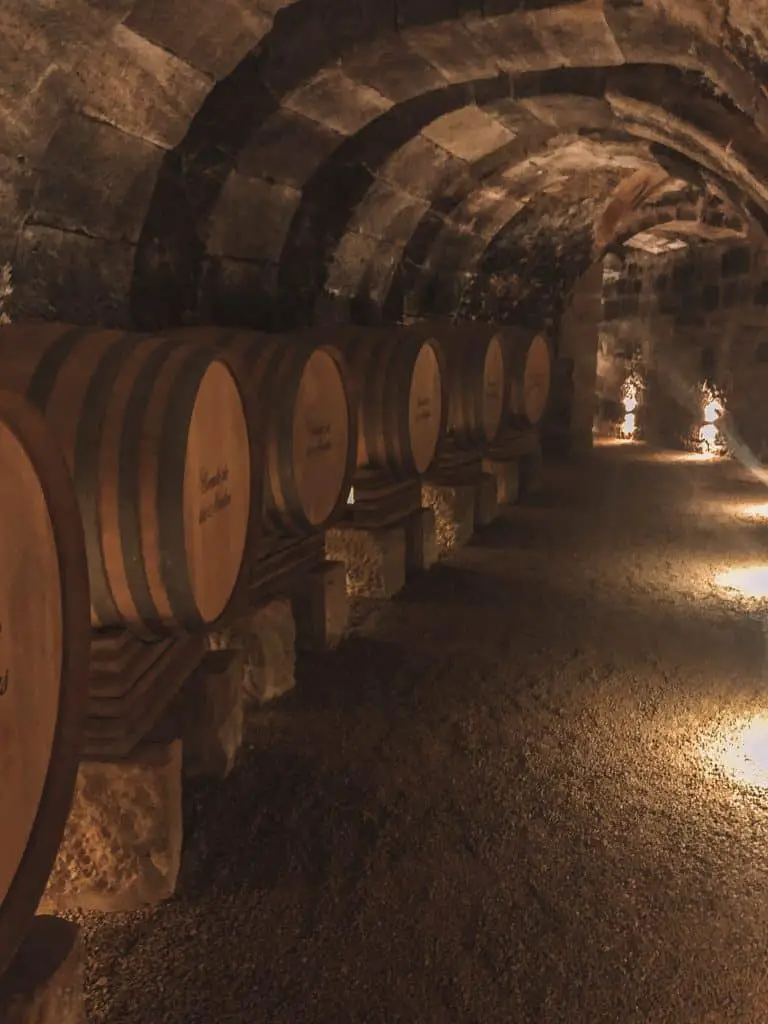 Bordon winery is another iconic winery in Spain, formed as a collaboration between the Spanish and French in 1890 until the French sold their shares in 1920, making it entirely Spanish. This historic winery offers tours of their winery in English for interested customers.
Where to Stay in Logroño, Spain
Now that we've covered travel and activities, it's time to discuss the available lodging in Logroño. Being off the beaten track, staying in Logroño is considerably less expensive than staying in some of Spain's bigger cities. Staying in the center of Logroño for under $100 is certainly not unheard of!
The next two sections will cover popular hotels and Airbnbs in Logroño. This will give you as many options as possible when planning your next trip.
Popular Hotels in Logroño
Hotels in the heart of Logroño typically go for around $70 per night. This makes them fairly affordable accommodations compared to other cities in Spain. Unless you plan on renting a car, you'll want to be close to what the city has to offer. 
Below are a handful of Logroño hotels close to the city center:
Hotel Calle Mayor: This four-star hotel hosts guests in a 16th-century palace for a stay they won't soon forget! Only a few minutes away from popular attractions such as the Co-Cathedral of Logroño and Logroño's train station, guests can call Hotel Calle Mayor home for about $83 per night.
Eurostars Fuerte Ruavieja: For a more up-scale yet affordable option, this hotel offers guests free breakfast and a gym, all in an old-style building. For $67 per night, visitors can stay only a handful of minutes away from Calle Laurel. 
Hotel Gran Vía Logroño: This four-star option is more contemporary than the others on the list. It offers an on-site bar and restaurant. At $63 per night, it's a bit further away from popular attractions and will require you to have some good walking shoes on hand.
Sercotel Portales: This three-star hotel is all about simplicity, offering complimentary Wi-Fi. For $61 per night, guests can be within walking distance from the Museo de la Rioja and the Church of San Bartolomé.
Where to Eat in Logroño, Spain
When it comes to where to eat when visiting Logroño, the best is to visit Calle Laurel and pick any of the many tapas restaurants available. Along with Calle San Juan, the two streets are jam-packed with bars serving pinchos. You virtually can't go wrong with any stop along those streets!
Here's a small list of the best places to eat when in Logroño. It includes where to catch the best pinchos on both Calle Laurel and Calle San Juan:
The Best Tapas Spots in Logroño
While pinchas can be found at most bars in the area, there are some along Calle Laurel and Calle San Juan that can't be beat.
Los Rotos de San Juan: A bar located on Calle San Juan offering countless tapas, including goat cheese with carmelized onions and spicy mussels
Bar Soriano: A Calle Laurel hotspot specializing in grilled mushrooms with shrimp pinchos
The Bar Samaray: Open six days a week, this bar located on Calle San Juan specializes in quail eggs and anchovy sandwiches
Bar Páganos: This Calle Laurel hotspot specializes in Iberian pinchos and potato omelets
The Best Restaurants in Logroño
If you're hungry for a little more than bar food, don't fret! There are plenty of excellent restaurants in Logroño that you have to add to your list before leaving. Eating in Logroño can be a fairly affordable endeavor if you do it right! 
Below are a handful of affordable restaurant options in the area:
Logroño is celebrated for its food and wine selection. You can eat until you're completely stuffed without spending too much money! An entree at a restaurant will only set you back about $18, while tapas are likely to cost under $3. You can completely go wild without worrying about spending your hard-earned savings!
Final Thoughts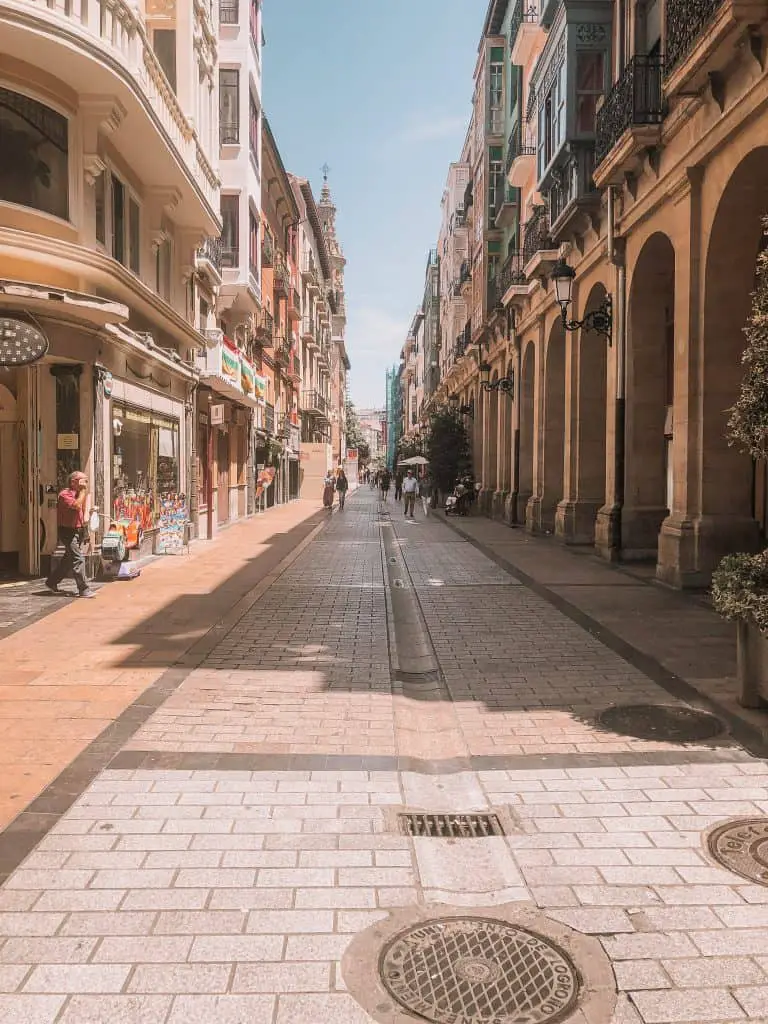 Though it may not be most known for its place in La Rioja, Spain province, Logroño has so much to offer and we hope that you will have found this Logroño Travel Guide helpful. Fantastic places to stay, eat, and drink make Logroño a stop you can't afford to miss on your travels. Bon voyage!