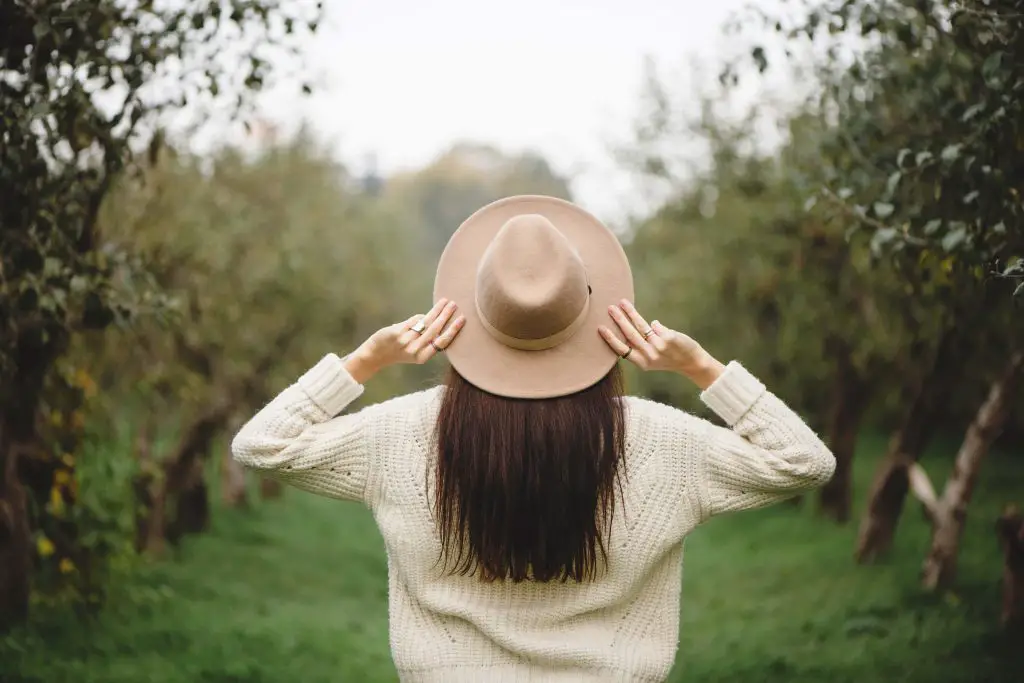 Everyone wants to live a good life. A happy, healthy and fulfilling life. But unfortunately, many people don't know how to go about it. They get stuck in a rut or give up on their dreams and aspirations altogether. However difficult life may be, we hope our Live Your Best Life Quotes will help inspire you to reach for the stars and achieve your biggest dreams.
It's so important to be surrounded by positive people who can help you achieve your goals and live your best life. And that's where these quotes come in. So read on, take some inspiration from these wise words, and start living your best life today!
Our Favourite Living Your Best Life Quotes
Napoleon Hill
"You are the master of your destiny. You can influence, direct and control your own environment. You can make your life what you want it to be."
Maya Angelou
"My mission in life is not merely to survive, but to thrive; and to do so with some passion, some compassion, some humor, and some style."
"I've learned that people will forget what you said, people will forget what you did, but people will never forget how you made them feel. "
John Muir
"Between every two pines is a doorway to a new world."
"The power of imagination makes us infinite."
Charles Darwin
"A man who dares to waste one hour of time has not discovered the value of life."
Ralph Waldo Emerson
All life is an experiment. The more experiments you make the better."
Robin Williams 
"No matter what people tell you, words and ideas can change the world."
Bryant H. McGill
"Having a sense of purpose is having a sense of self. A course to plot is a destination to hope for."
Oprah Winfrey
"There is no greater gift you can give or receive than to honor your calling. It's why you were born. And how you become most truly alive."
C.S. Lewis
"You are never too old to set another goal or to dream a new dream."
Earl Nightingale
"All you need is the plan, the road map, and the courage to press on to your destination."
Walt Disney
"I always like to look on the optimistic side of life, but I am realistic enough to know that life is a complex matter."
"The way to get started is to quit talking and begin doing."
Michael Altshuler 
"The bad news is time flies. The good news is you're the pilot." 
Louis E. Boone
"The saddest summary of a life contains three descriptions: could have, might have, and should have." 
John Wooden 
"If you're not making mistakes, then you're not doing anything. I'm positive that a doer makes mistakes."
Mandy Hale
"Hope for love, pray for love, wish for love, dream for love…but don't put your life on hold waiting for love."
Suzy Kassem
"Doubt kills more dreams than failure ever will." 
Joe Namath 
"When you have confidence, you can have a lot of fun. And when you have fun, you can do amazing things."
Camilla Eyring Kimball 
"You do not find the happy life. You make it."
E. E. Cummings 
"Once we believe in ourselves, we can risk curiosity, wonder, spontaneous delight, or any experience that reveals the human spirit."
Doug Hutchison
"I think being in love with life is a key to eternal youth."
Eminem 
"The truth is you don't know what is going to happen tomorrow. Life is a crazy ride, and nothing is guaranteed."
Robert F. Kennedy
"Only those who dare to fail greatly can ever achieve greatly."
Marcus Aurelius 
"Each day provides its own gifts."
Thomas Edison 
"The successful person makes a habit of doing what the failing person doesn't like to do."
Lailah Gifty Akita
"Living a daring life is zealous pursuit."
Katharine Hepburn 
"If you always do what interests you, at least one person is pleased."
Joseph Campbell
"Follow your bliss and the universe will open doors where there were only walls."
Marie Forleo
"The world needs that special gift that only you have."
John Barrymore
"Happiness often sneaks in through a door you didn't know you left open."
John Lennon 
"When I was five years old, my mother always told me that happiness was the key to life. When I went to school, they asked me what I wanted to be when I grew up. I wrote down 'happy'. They told me I didn't understand the assignment, and I told them they didn't understand life."
Liz Elting 
"When you're not permitted to collaborate, lead, stretch your wings and utilize your talents, you may very well find your own defining moment by forging your own path forward, chasing after what scares you and taking what's yours."
Lady Gaga
"You have to be unique and different and shine in your own way." 
Jackson Brown Jr
"Life doesn't require that we be the best, only that we try our best ."
Albert Einstein
 "Life is like riding a bicycle. To keep your balance, you must keep moving."
Joe Lewis
"You only live once, but if you do it right, once is enough."
Martin Luther King Jr
"If I cannot do great things, I can do small things in a great way." 
Mark Twain
"Twenty years from now you will be more disappointed by the things that you didn't do than by the ones you did do. So throw off the bowlines. Sail away from the safe harbor. Catch the trade winds in your sails. Explore. Dream. Discover."
Joan Rivers
"I enjoy life when things are happening. I don't care if it's good things or bad things. That means you're alive." 
Bob Marley
"Don't worry about a thing, every little thing is gonna be alright." 
Emily Dickinson
"Find ecstasy in life; the mere sense of living is joy enough."
Michelle Obama
"Your story is what you have, what you will always have. It is something to own."
Sara Blakely 
"Don't be intimidated by what you don't know. That can be your greatest strength and ensure that you do things differently from everyone else."
Stephen Hawking
"However difficult life may seem, there is always something you can do and succeed at."
Spanish Proverb
"Tomorrow is often the busiest day of the week."
Unknown
"Even the greatest was once a beginner."
You might also enjoy :
Final Thoughts on Inspiring Quotes For a Good Life
The one life we have is the best one, and it's up to you to live your best version. The 45 quotes provided in this article should help inspire you to live fully, reach for the stars and achieve your biggest dreams. What are some of your favorite quotes?