You don't need to wake up at 5 am to have a great morning routine. Just waking up an hour earlier than you usually do will make a world of difference in your day, especially with these great ideas to add to your morning routine.
6 great ideas to add to your morning routine
This post contains some affiliate links. If you click on the product links and make a purchase it allows me to make a small commission at no extra cost to you! In return, it helps me in maintaining this site to continue to help you!
I wake up at 5 every morning. I love waking up before everybody else. And I find the first few hours of quiet crucial to starting my days on the right foot. 
Over the years, I've tried different things to improve my morning routine. These are the things I have been doing consistently as of late to ensure successful starts to my days. 
But First, Coffee
I'm sure drinking lemon water first thing when you wake up, as many would suggest, is the best thing for your body, but for me, I need coffee in the morning, especially when waking up this early. 
Meditation 
I've been meditating consistently for almost two years. It continues to be a learning process. It has helped me learn how to focus on my breath when I feel anxious or overwhelmed. I find that meditating first thing in the morning is a great way to start the day. 
I enjoyed the app Headspace when I started as they have great guided meditations for all levels. They also have 14-day sessions on different topics. You can also choose how long you want each meditation: 3, 5, 10 or 20 minutes. 
The app Insight Timer is a great free alternative that offers tons of great meditation options. 
Daily Dose of Stoic 
The Daily Stoic: 366 Meditations on Wisdom, Perseverance, and the Art of Living is a book that offers a daily devotional of stoic insights. I read a page every morning after meditation. They are quick, insightful pieces of wisdom that I find adds excellent value at the beginning of my day. You can get it here.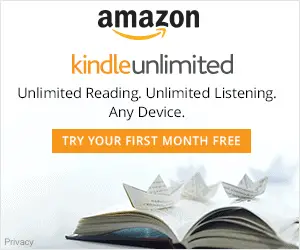 The Five-Minute Journal 
Finding time to express gratitude every day is crucial. I love The Five-minute Journal because it prompts you to put on paper what you're grateful for and set your intentions for the day.
The Journal also offers a daily quote and a weekly challenge. It prompts you to think about what would make your day great and write down some affirmations. I've gone through two Journals and swear by it!  Get yours here.
The Start Today Journal 
When I finished my first Five-Minute Journal last year, I decided to try Rachel Hollis' Start Today Journal. It's a daily tool to help you keep your dreams and goals top of mind and in focus. It also prompts you to write down five things you're grateful for every morning. 
I loved it to help with visualization. But I felt like I was missing some of the daily prompts that the Five Minute Journal offered. I went back to The Five-Minute Journal but continued to do The Start Today every morning. I find it helpful to write down my goals so that they continually stay top of mind. 
Writing
Writing is the latest addition to my morning routine. Some writing options you might want to consider are journaling or doing morning pages. I like writing in the morning when my mind is clear, and there aren't any distractions. Since starting this travel and lifestyle blog last year, I use my time in the morning to draft blog posts and create content. 
I love the app Focus Keeper to help with my writing. It applies the Pomodoro Technique – a time management method that uses a timer to break down work into intervals.
So, what time should you wake in the morning? 
Having a consistent morning routine or ritual will transform your life. I know it has made the most significant difference in setting myself up for success. Of course, you need to understand why you want to integrate this into your daily life to have a successful morning routine in the long term.
Getting a good sleep cycle every night is also very important if you want to have the energy to wake up and not feel rushed in the morning. Determining when you should wake up in the morning will depend on how much sleep you need every night and how much time it takes you to fall asleep. 
I genuinely believe that even a night owl or someone who considers themselves not to be morning person can have a morning ritual that will set them up for the rest of the day. You might want to start small and wake up 15 minutes or 30 minutes earlier. You could also start simple with a gratitude journal and add to your routine to find what works for you in the long term. 
Be flexible 
If you're struggle to stay consistent with your morning routine, try different things. It's important not to be too hard on yourself. 
I have the same routine on weekends, but I don't set the alarm. My body usually wakes up on its own between 6 and 7 am. 
There are many resources out there offering tips and advice on why you should wake up early and implement a morning routine. We've read everywhere that successful people wake up early, but I believe it isn't necessarily that they wake up super early; it's that they have a morning routine that sets them up for success every day. Two books to consider are The Miracle Morning by Hal Elrod and Good Morning Good Life by Amy Landino.
Pin this post for later :
You might also like : How To Read More Books: 12 Easy Ways