Hawaii is a dream vacation for many and can be a great choice for those who want to experience new sites and activities. Of course, when planning a Hawaii trip, you will need to do your research and learn more about the islands. Planning out your Hawaii 10-day itinerary, hotels, and activities will make your vacation unforgettable.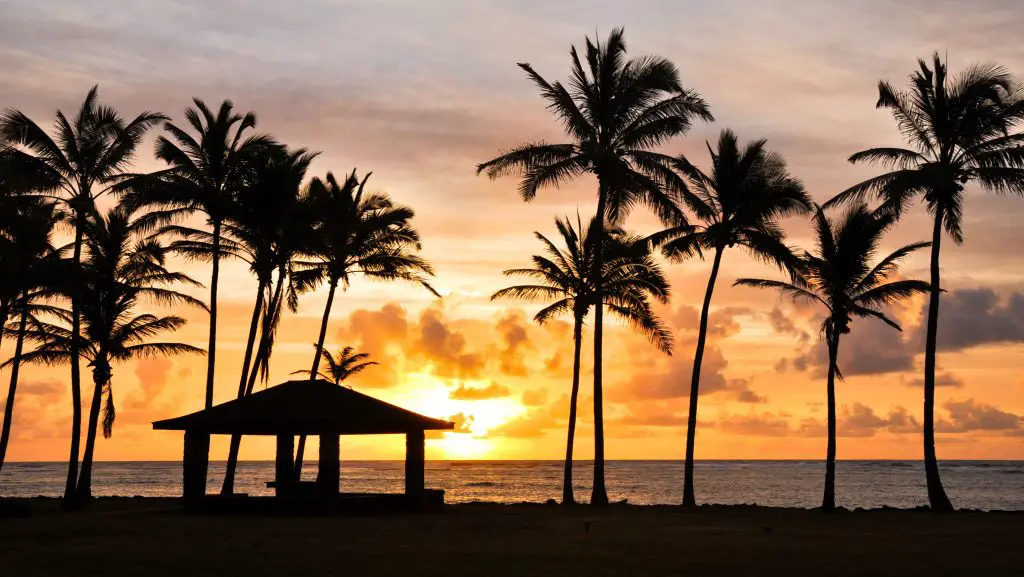 10-Day Hawaii Itinerary
Traveling to Hawaii is an extremely popular vacation option. From backpacking to luxury resorts, Hawaii has budget options for every traveler. For most, a ten-day trip is ideal, and planning an itinerary for these island stays will make this trip simpler.
If you are unfamiliar with Hawaii, we will break down the ins and outs of the islands and what you can do during your stay.
We will also discuss other information, such as budget options and the overall costs of your stay while in Hawaii.
If you are interested in learning more about the aloha spirit, where to stay while visiting, and what to expect from your trip, keep reading!
This post contains some affiliate links. If you click on the product links and make a purchase, it allows me to make a small commission at no extra cost to you! In return, it helps me in maintaining this site to continue to help you!
Are 10 Days Enough For Hawaii?
If you plan your Hawaii trip, one of the first things to remember is how long you wish to stay on the islands. This relies heavily on the overall budget that you have and your personal preferences. However, to experience the most during your vacation, it is best to stay at least a week, with a 10 Day Hawaii itinerary being ideal for most travelers. 
There are a few reasons why you will want to set aside at least ten days for your trip. Some of these reasons are:
The time change can be a major challenge to travelers. This means the first few days can be a big adjustment. Giving yourself a day or two to recover from travel is ideal. 
For most, the trip to Hawaii alone will take two days. This is because even the closest flight from California to the islands is over five hours. If you set aside your first and last days for travel, you only get 8 full days of island time.
Those who want to do some island hopping, snorkeling, camping, hiking, or other lengthier activities may actually need more time. Spending two weeks or more can be great for those who really want to experience everything Hawaii has to offer.
Overall, if you plan to relax at your resort or explore one island, 10 days is probably sufficient. Of course, you will want to look over your wish list itinerary and budget before booking your exact vacation length.
Hawaii Vacation Rentals – Book now with Vrbo!
What Can a Traveler Do in Hawaii for 10 Days?
Now that you have your ten-day trip in mind, it's time to buckle down that itinerary.
While much of what you do depends on which island you plan to visit, there is truly endless opportunity in Hawaii.
Each island has its unique tourist favorites, but they all offer unforgettable experiences. 
Of course, when traveling in Hawaii, you will want to decide early on if you plan to hop to several islands or stay in one location.
As you will see from our list, each island has enough to keep you busy for at least ten days. However, many enjoy island hopping while on their stay, but this can add to your costs.
To decide on what you want to do, we will break down the opportunities by island. Some of the best excursions for each island are:
Traveling to Kauai
Kauai is a fan favorite when it comes to Hawaiian islands and is known as the Garden Isle.
Home to the Na pali Coast and outstanding hiking trails, the island has a lush, tropical environment that is exactly what you would expect when traveling to Hawaii.
The waters are crystal clear, and there are tons of unique sites that are worth traveling to.
Kauai offers amazing experiences that you will not find anywhere else.
Best things to do in Kauai
Helicopter Tours – If you want to see the island in a new way, a helicopter tour is a great option. There are breathtaking views you cannot see on foot, and a helicopter tour is a great way to get into the heart of the island. There are a few great companies, but Jack Harter Helicopters is a great choice for these tours.
Polihale Beach Park  – This is the longest stretch of beach in the state of Hawaii. This is not the best beach for swimming but is great for watching the sunset and enjoying a day outside. You can collect shells and the miles of beach are great for wading. 
Poipu Beach  – This is a popular Kauai location with many scenic views that travelers will love. There is the Sprouting Horn blowhole, which is a network of lava tubes that create waterspouts. There is also a Shipwreck Beach near Poipu where many love surfing nearby.
Salt Pond Beach  – This is a great beach for families with children as shallow pools can be played in. This beach is known for snorkeling and you will easily see marine life when visiting. This is a great beach option when staying on Kauai.
Tunnels Beach  – This is one of the best options for those who want to experience snorkeling or scuba diving while in Kauai. The beach is surrounded by jungles and mountains, giving you beautiful Hawaiian views. This white sand beach is one you will not soon forget.
Hanalei Bay  – This is the largest bay on the north shore of Kauai and an area that many travel to when on the island. If you are interested in history, the pier on this bay is a historic landmark and also serves as a good swimming spot for children. This is a good area for paddle boarding and kayaking.
Queen's Bath  – This is a popular attraction in Kauai and one you may have heard of when looking into the island. The area has plenty of hiking opportunities with waterfalls, lava rocks, and a beautiful natural bath area. You will fall in love with the amazing tide pools, ocean views, and atmosphere of Queen's Bath.
Ke'e Beach  – This is a great swimming destination and is a bit less crowded than some other areas. The beach is surrounded by reefs that keep it a bit calmers and safer than some others. A top choice for kids, swimming, hiking, snorkeling, or just enjoying the beach.
Nawiliwili Harbor  – If you have ever been interested in cruising, this is a docking location for many cruises that go to Hawaii. It is a bit more tourist-filled than some other areas but is still a great location for its rich history. Exploring the dock in this area and enjoying the many amenities here is a top choice for many travelers. 
Kiahuna Golf Club  – If you love golfing, this is a great choice when on the island. The course is decorated with ancient architecture from an authentic Hawaiian village, making it a very unique experience. There is also a lot of wildlife that frequents the course.
'Auli'I Lu'au Oceanfront Luau – You simply cannot visit Hawaii without going to at least one Luau for dinner and a show. This is the only oceanfront luau in Kauai and is truly something you will remember for years to come. From hula dancing to fire-knife dancing, you will love this luau experience. 
Kauai Museum – If you are a history buff, this is a great choice when traveling to Kauai. The museum will give you an in-depth look into the cultural history of the island and features many artifacts from earlier people who inhabited the island. If you want to take a break from outdoor activities and learn about the island itself, this museum is a great choice.
Hanalei National Wildlife Refuge  – Located in Hanalei Valley, this wildlife refuge is a great day trip and allows you to see much of the animal life the island is known for. You can take the Okolehao hiking trail to see an abundance of endangered plants, birds, and other animals. This is a great photo opportunity as well. 
Na'Aina Kai Botanical Garden and Sculpture Park – When it comes to photo opportunities, this beautiful botanical garden is a top choice. It offers 240 acres of beautiful plant life, waterfalls, and sculptures. This is a great place to do some light walking amongst beautiful scenery. 
Kamokila Hawaiian Village  – This is a unique historical experience that shows you what true ancient Hawaiian life was like. The entire village has been recreated in the original location, showing you exactly what native life was like down to the daily routines. You can even rent a canoe and paddle the same rivers those in the village would have.
Hanapepe Friday Night Festival and Art  – This festival is held every Friday night in the town of Hanapepe. The town truly comes to life with this festival each week and the night-life here is immaculate. You can shop for local art and enjoy live music and performances.
Kalalau Trail – For those who want to hike, this 11 mile Kalalau trail is a great trip when visiting the island. It starts at Ke'e Beach, mentioned above, and goes across the Napali Coast State Wilderness Park. You will find stunning views along this trail, but it is best for those who have hiked before and is not great for beginners.
Waimea Canyon  – Known as the Grand Canyon of the Pacific, the Waimea Canyon is a unique experience that you can only find on the island. You can drive through this area and still see the canyon in its entirety. It is a very interesting experience as you will see a vast difference between lush vegetation and dry rocky cliffs.
Honopu Arch – This arch is located on Honopu Beach and is a great spot for vacation photos, which is why many travel to the area each year. The arch links two beaches and is a top tourist attraction in the area. You will love the crystal-clear water and white sand beaches found here. 
As you can see, this is an extensive list and only covers the island of Kauai. While we will break down things to do on other Hawaiian islands, it is clear that ten days is a must when visiting Hawaii. If you are interested in Kauai the list above is just a starting point on all the island has to offer! 
If you plan on spending some time on the West side, be sure to consider one of these memorable activities :
You might enjoy: One Week in Kauai
Where to Stay in Kauai
We really enjoyed Princeville as a location during our last stay in Kauai. The Sealodge Oceanfront condo we rented was a huge hit and we would return in a heartbeat.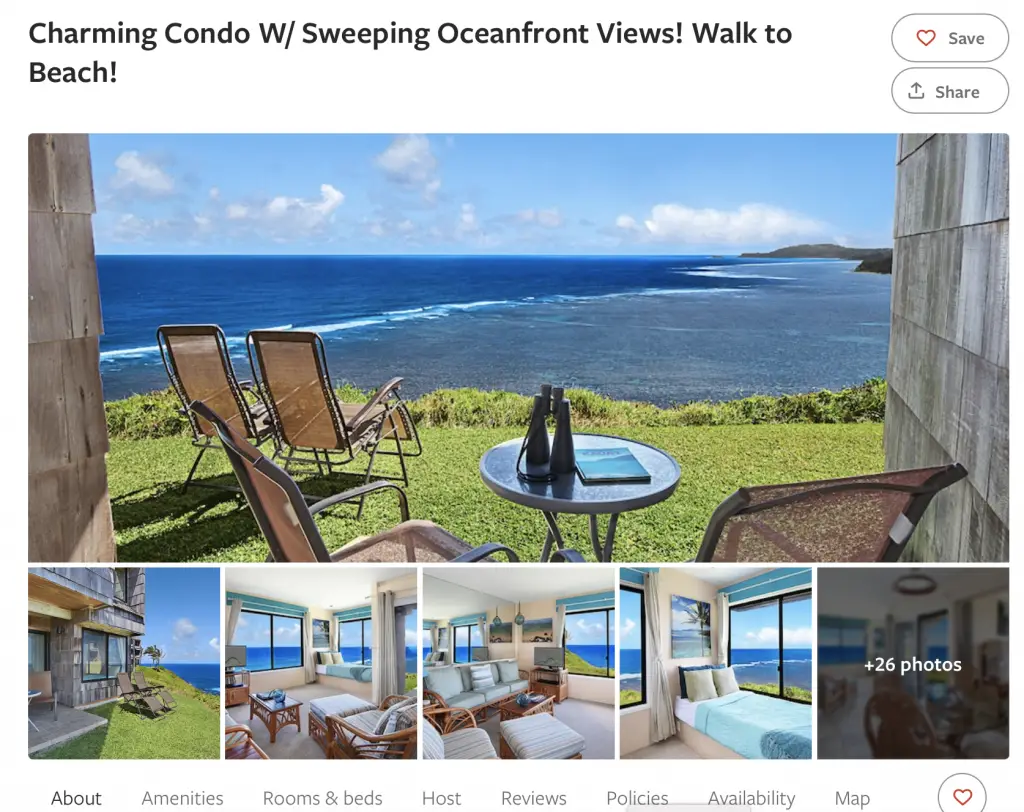 Another spectacular option we truly enjoyed during the 7 days in Kauai was Wailua River Cottage on the east coast. Located in Wailua, it provides an utterly unique experience decorated to the height of Hawaiian style.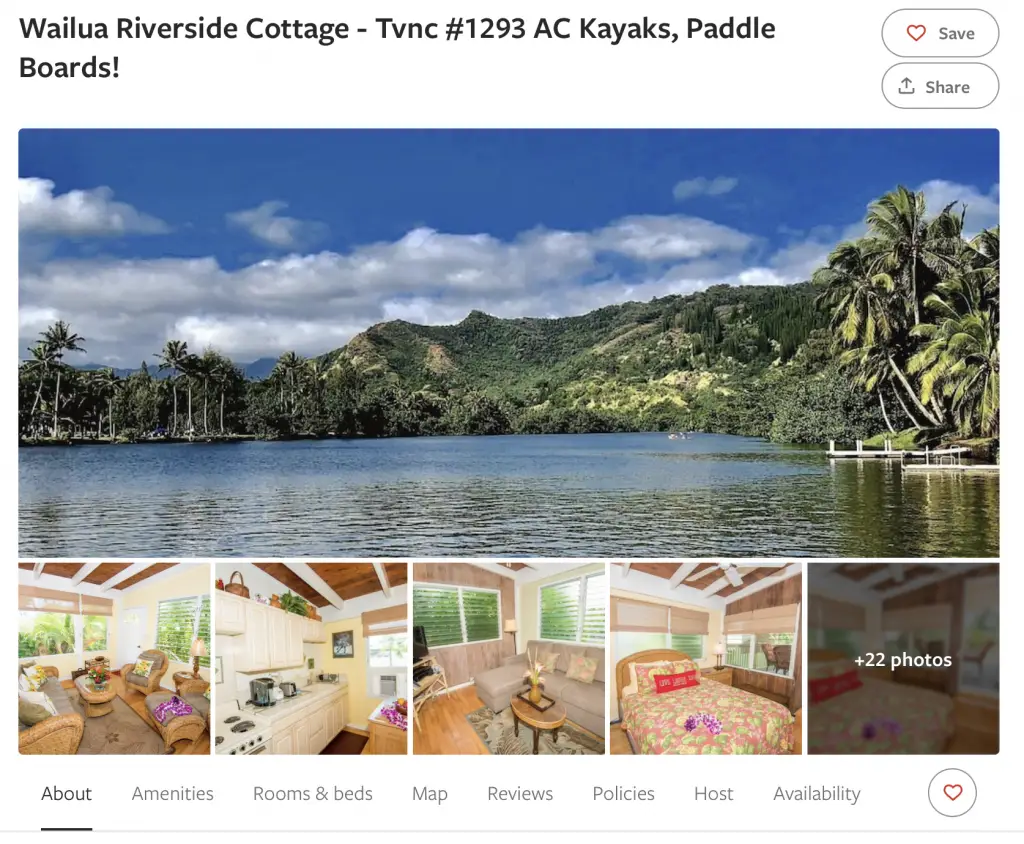 Traveling to Maui 
Another popular destination for traveling to Hawaii is Maui via the Kahului airport.
The island of Maui has plenty of opportunities to last you all vacation and is one of the most visited islands in Hawaii.
Maui itself is the second-largest island and has over 30 miles of each, coral reefs, and the well-known Hana Highway. 
If you are interested in visiting Maui, we will break down some of the best locations to visit while staying on the island. 
Some of the best things to do in Maui
Helicopter Tours – Just like Kauai, one of the best things you can do to fully see Maui is to take a helicopter tour of local areas. Taking a helicopter tour will let you see countless waterfalls, valleys, cities, and more. A great company that you can book through for these services is Pacific Helicopter, who offers private and personal tours. 
Road to Hana – This is something that Maui is known for and is the best scenic drive in Hawaii, offering 54 one-lane bridges and tons of waterfalls. The drive is extremely beautiful and offers many photo opportunities. This is a great way to see the island and have a more relaxing day. Make sure to stop and check out the black sand beach in Waianapanapa state park.
Bamboo Forest – If you want to do some hiking, a great location is the Bamboo Forest found on the island which offers towering waterfalls and beautiful scenery. This hike leads you to a black and red sand beach, where you can go for a swim in a natural pool. If you want a more leisurely hike, this is a great choice.
Haleakala Volcano – Of course, Hawaii is known for their volcanoes and this is Haleakala National Park is a unique site that you will truly not find anywhere else. You can drive to the summit and look into the Mars-like craters found here. You can hike near here on Sliding Sands Trail, but this is a bit more strenuous than the drive and view options. 
Visit Spring Festivals – If you are visiting Maui in the Spring, there are countless festivals that you can visit while you are in the area. Some top options are the East Maui Taro Festival, Maui Steel Guitar Festival, and the Maui Onion Festival. These are a great way to see local art, performers, and other local views.
Visit Summer Festivals – There are also some great festival options when visiting in the summer that you can attend to see local art and performances. Some of the best summer festivals are the Kapalua Wine and Food Festival and the Hawaiian Slack-Key Guitar Festival. This is a great way to eat local cuisine.
Visit Local Beaches – Of course, just like Kauai, Maui has tons of beaches that you can visit for an outdoor time while on the island. You can even enjoy whale watching if you visit during the winter months. From snorkeling to simply swimming, there are countless beach activities you can enjoy while visiting the island. 
Being one of the biggest islands in Hawaii, Maui is one of the most popular locations and can be overcrowded at times.
If you want an area with a ton of amenities and options, this is a great choice. However, it is a bit more tourist-filled than some other areas.
Where to Stay in Maui
Kahana Condo in Maui is our personal favorite and recommendation. This is where we stayed for a week last time we visited Maui. It was a great location, closed to Lahaina, and such a beautiful condo with wonderful views!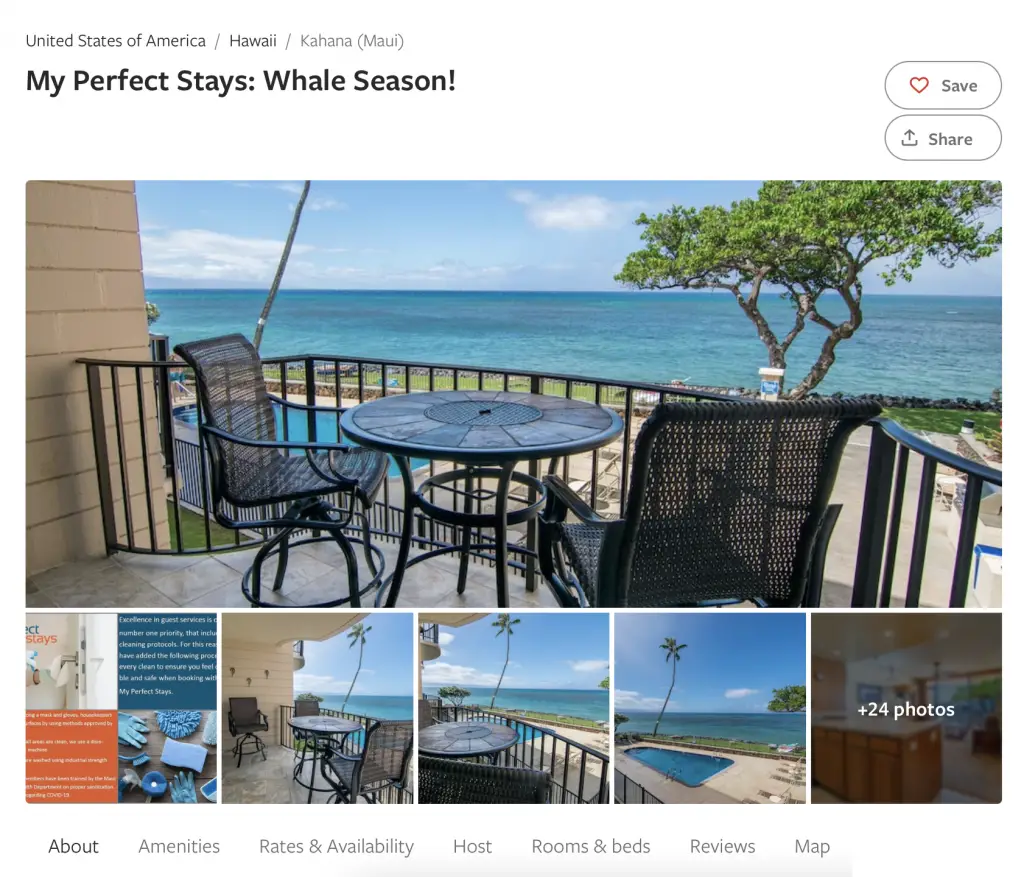 Traveling to Honolulu
Some of the best things to do in Honolulu
Honolulu is one of the most visited areas in Hawaii and is known for its rich history. Honolulu is found on Oahu, which we will further discuss, but the area itself has enough to make it worth a trip! 
When going to Honolulu itself, you will have countless things to do, but many visit for the historical aspects the area has to offer. Some top things to do in Honolulu Oahu are:
Pearl Harbor National Memorial  – Many are familiar with the history behind Pearl Harbor and this museum is one that dives into the history of the event. While this can be a bit of a heavy topic for some younger individuals, the museum is a great insight into the history of the area. Home to the USS Arizona Memorial, If you are interested in learning more about the history of the area, this is a great stop.
Diamond Head Crater – When visiting Honolulu you can take a short hike to the summit of the Diamond Head Crater. This summit offers great views of the surrounding areas and is a bit less strenuous than other similar hikes. 
Waikiki Beach – Many have heard of Waikiki Beach and it is a major tourist attraction in the area. Not only is the beach itself a great place to swim and enjoy the sand, but the area itself also has several shopping and dining options. You can spend several days enjoying this area. 
While you may not want to stay in Honolulu your entire trip, this area of Oahu is abundant in activities and beautiful sites. If you are near Oahu, visiting Honolulu is a must.
Waimea Bay Beach Park – World-famous surf spot located on the North Shore of Oahu, Hawaii. The bay is known for its large waves and consistent surf conditions, which attract surfers from all over the world. 
Where to Stay in Honolulu
Honolulu Luxury Suite Beach side Condo
Traveling to Oahu 
Of course, if you are in Honolulu, you are on the island of Oahu. This island has several activities beyond the Honolulu area and is known for the amazing sites and amenities found here. You can easily rent a car and travel across the area to all the top destinations. 
Some of the best things to do in Oahu :
Hanauma Bay – This area is known for the Halona Blowhole, which is a unique beach experience that you will not see elsewhere. The bay also has an amazing coral reef that many love to snorkel around. You can 
Makapu'u Point – If you are interested in hiking in Oahu, the Makapu'u Point is a great stop during your stay. You will have to hike to this point, and it can be a bit strenuous, but it gives you some great photo opportunities and a good workout. 
Pali Highway – Those who have rented a car may love a drive down the Pali Highway. This road will take you to some of the best beaches in the area and is a great way to see new sites. If you want an easier day to just explore the island, this roadway is a great option. 
Waimanalo Beach – This is another great beach option on the island. If you want to enjoy some sun and sand, this beach is a beautiful choice. 
Dole Plantation – The historic pineapple plantation that was once the largest in North America now attracts families with a train ride and maze.
Overall, Oahu is a great choice if you want to enjoy the beach, take a hike, or just explore what Hawaii has to offer. The island is well-traveled and offers many amenities. 
Where to Stay in Oahu
Traveling to the Big Island
The Big Island is another great destination if you are planning to travel to Hawaii.
The island itself is full of historical sites and beautiful beaches. It is another top option, and you cannot go wrong with traveling to the Big Island. 
If you plan to visit the Big Island, some of the top things that you can do while you are there are:
Kona Coast Beaches – The Kona Coast has several beautiful beaches that you can enjoy while you are on the island. These beaches offer swimming, water sports, and you may even spot one of the many protected green sea turtles. Two of the best beaches in this area are Two Step Beach and Kealakekua Bay. 
Kohala Region – If you want to do something a bit more historic, the Kohala Region is a great choice as there are several historical small towns here. These towns take you back in the past with their 1950s appearance. However, you can learn a lot about the history of the area by visiting. 
Akaka Falls – A beautiful waterfall in the area is Akaka Falls, which is a bit of a drive. You will find this falls down Saddle Road and it is definitely a sight worth seeing while on the island. 
Kalapana – This West Maui area is one that you truly will not find anywhere else. While Hawaii is known for their volcanoes, this is one of the only lava flow areas you can actually visit. You will have to hike or cycle up to this area, but it is an experience that is unforgettable. 
Of course, this is just a starter list for those who are visiting Hawaii, but visiting some or even all while on the islands will make your trip one you will not soon forget. 
Where to Stay on The Big Island
Island of Hawaii Cliffside Home with Gorgeous Ocean Views
How Many Days Do You Need for Each Hawaiian Island?
One of the biggest decisions you will have to make is if you are planning on staying on one island during the duration of your trip or if you plan to do some island hopping.
By staying on one island, you can focus on the many activities found there. However, island hopping will allow you to see many various sites and a larger amount of Hawaii itself. 
If you do plan to island hop, and are planning a 10 Day Hawaii itinerary, you will want to see what activities you wish to do while on each island and plan accordingly.
While your specific schedule may differ, a basic plan for how long you should spend on each island is:
Oahu or Maui (2 Days)
If you plan to spend 10 days total on your trip, putting aside two days for either of these islands should be enough.
While you may want to lower your time at another island and visit both of these, our schedule is based on choosing just one to visit for these two days.
The Big Island (4 Days)
While we did not put many excursions on our list for this island, its size alone will require several days to cover.
For many, the Big Island is a great choice for flying into Hawaii and offers many amenities. If you need a day to relax and adjust to the time change, this is a great choice.
Kauai (4 Days)
This island has enough to really last the full ten days if you do not wish to island hop. However, if you are island hopping, putting aside at least four days for Kauai is a must. From the beaches to volcanoes, this island should be a top destination.
As mentioned, this is not a set plan, but this breakdown is a great way to spend your ten days in Hawaii. If you want a basic itinerary, this is a great one to follow.
How Much Money Should I Take to Hawaii For 10 Days?
As with all things in life, the price of your trip will be a major factor. Luckily, prices to Hawaii are often not as bad as many expect them to be. They can be fairly affordable, especially if paid for over time.
An average cost for a family of four to travel to the islands for ten days is right around $9,000.
While this is clearly a rough estimate, you can expect in most cases to pay near this number. This price breaks down as follows:
Airfare – $1,500
Hotel – $3,5000
Rental Car – $500
Food – $2,000
Activities – $1,500
Of course, these costs will be lower if you have less people traveling in your group or if you plan for more affordable airfare, hotel, activities, etc.
They can also be much larger if you opt for luxury resorts and top-notch food during your stay. However, this is a good midrange price for a normal Hawaii trip. 
Honeymoon in Hawaii Itinerary
When it comes to planning the perfect honeymoon, there are few destinations that can match the beauty and romance of Hawaii. And with so many different islands to choose from, you're sure to find the perfect spot to suit your style. Whether you're looking for a relaxed beach vacation or an action-packed adventure, Hawaii has something for everyone.
One of the best things about Hawaii is that there are no shortage of activities to keep you busy. From hiking and biking to snorkeling and surfing, there's no shortage of ways to explore the islands. And of course, no trip to Hawaii would be complete without spending some time in the water. With its crystal clear waters and stunning coral reefs, Hawaii is a paradise for scuba diving and snorkeling. There's also plenty of opportunity for whale watching, sailing, and stand-up paddleboarding.
If you're hoping to add a bit of culture to your honeymoon, Hawaii has plenty to offer. Honolulu, on the island of Oahu, is home to a number of museums and art galleries, as well as historic sites like Pearl Harbor. The Big Island is also home to an active volcano
10 Day Hawaii Vacation Packages
If you're looking for a tropical getaway, there's no better destination than Hawaii. With its sandy beaches, crystal-clear waters and year-round sunshine, Hawaii is the perfect place to relax and soak up the rays and take full advantage of 10 day Hawaiian vacation packages that are available to you. And with so many islands to choose from, there's something for everyone. Whether you want to hit the waves in Maui, explore the rainforest on Kauai or take in the sights of Honolulu, a 10-day Hawaiian vacation is the perfect way to do it. Most vacation packages include airfare and accommodations, so all you need to worry about is planning your itinerary. So what are you waiting for? Book your hawaii 10 day vacation packages and tours with G Adventures : 
Activities you'll want to add to your 10 days in Hawaii vacation packages :
Final Thoughts on 10 Day Hawaii Itinerary
Now that you know more about Hawaii and the many beautiful gems that the islands offer, you should be a bit more prepared for planning your upcoming 10 Day Hawaii Itinerary.
These islands offer unique experiences with small town feel, that you will not find on any other vacation, making it a trip that is unforgettable.
If it's your first time visiting Hawaii, you won't be disappointed no matter which island to choose to visit.
Whether you plan to island hop, backpack, or enjoy a trip full of luxury, there is something for practically everyone in Hawaii.
Frequently Asked Questions 
Is 10 Days Enough for Hawaii?
While it is possible to see a lot in just 10 days, it is also important to remember that Hawaii is a huge place, and there is much more to see than just the popular tourist destinations. If you only have 10 days, it is important to make the most of your time by carefully researching ahead of time and planning your itinerary. However, even with careful planning, you will only be able to scratch the surface of what Hawaii has to offer. For a truly immersive experience, it is best to spend at least two weeks on the islands. That way, you'll have enough time to relax and soak up Hawaii's unique culture and natural beauty.
How Many Days Do You Need for Each Hawaiian Island?
When people think of Hawaii, they often envision deserted beaches, lush rainforests, and active volcanoes. With so much to see and do, it can be hard to know how many days to spend on each island. 
On the island of Oahu, you can surf at world-famous Waikiki Beach, hike to the top of Diamond Head crater, and explore the historic city of Honolulu. While three days is enough to get a taste of Oahu, we recommend spending at least a week on the island to really experience all it has to offer.
The island of Maui is home to some of Hawaii's most iconic scenery, including the soaring cliffs of the Road to Hana and the pristine beaches of Lahaina. We recommend spending at least four days on Maui, although you could easily spend a week or more if you want to explore all the island has to offer.
The island of Kauai is often referred to as the "Garden Island" due to its verdant landscapes and dramatic cliffs. Highlights include hiking through Waimea Canyon and kayaking on the Wailua River. We recommend spending at least four days on Kauai.
How Much Should I Budget for 10 Days in Hawaii?
Deciding how much money to bring on a trip can be tricky, especially when visiting a place like Hawaii, where prices can be higher than average. For a 10-day trip, a reasonable budget would be $3,000 per person. This includes airfare, lodging, food, activities, and souvenirs. 
Keep in mind that this is just an estimate, and your actual expenses may be more or less depending on your travel style. You'll need to adjust your budget accordingly if you plan to splurge on activities like helicopter tours and luaus. On the other hand, if you're happy with picnicking on the beach and hiking trails, you may be able to get by on less. 
Regardless of your travel plans, it's always a good idea to have a healthy reserve of cash or credit available in case of emergencies. By planning and being mindful of your spending, you can ensure that you'll have a memorable (and enjoyable) trip to Hawaii without breaking the bank.