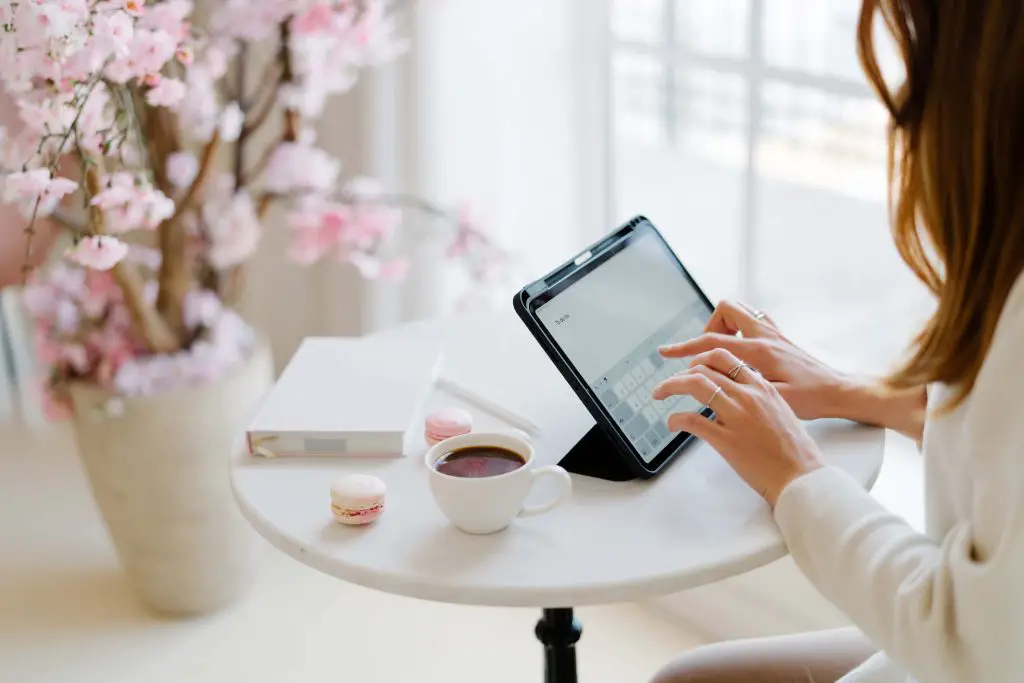 Many people are content to sit back and wait for opportunities to come to them, but you deserve more. You need someone who will push you, inspire you and make all your dreams possible. Here are a few inspirational go-getter quotes from some of the most successful people in the world that prove that if they can do it, so can you.
This post contains some affiliate links. If you click on the product links and make a purchase, I can make a small commission at no extra cost! In return, it helps me in maintaining this site to continue to help you!
Inspirational Goal Getter Quotes For The Goal-Setter
Mandy Rose
"With consistency and reps and routine you're going to achieve your goals and get where you want to be."
Marilyn Monroe
"A wise girl knows her limits, a smart girl knows that she has none."
Oprah Winfrey
"Where there is no struggle, there is no strength."
"Be thankful for what you have; you'll end up having more. If you concentrate on what you don't have, you will never, ever have enough."
"You get in life what you have the courage to ask for."
Don Zimmer
"What you lack in talent can be made up with desire, hustle and giving 110% all the time."
Walt Disney
"The way to get started is to quit talking and begin doing."
Ralph Waldo Emerson
"An ounce of action is worth a ton of theory."
"Nothing great was ever achieved without enthusiasm." 
Josh James
"When you find an idea that you just can't stop thinking about, that's probably a good one to pursue."
Stephen King
"Talent is cheaper than table salt. What separates the talented individual from the successful one is a lot of hard work ."
Napoleon Hill
"Whatever the mind of man can conceive and believe, it can achieve."
"A goal is a dream with a deadline."
"Don't let the fear of the time it will take to accomplish something stand in the way of your doing it."
Jennifer Lee
"Be fearless in the pursuit of what sets your soul on fire."
Henry Van Dyke
"Some succeed because they are destined to, but most succeed because they are determined to."
Michael Jordan
"Some people want it to happen, some wish it would happen, others make it happen."
"I always said, 'It's not whether you get knocked down, it's whether you get back up.'"
"If you accept the expectations of others, especially negative ones, then you never will change the outcome."
Mark Twain
"The secret of getting ahead is getting started.""The two most important days in your life are the day you are born and the day you find out why."
Thomas Edison
"I have not failed. I've just found 10,000 ways that won't work."
Thomas Jefferson
"I find that the harder I work, the more luck I seem to have."
Mary Kay Ash
"Don't limit yourself. Many people limit themselves to what they think they can do. You can go as far as your mind lets you. What you believe, remember, you can achieve."
"Aerodynamically the bumble bee shouldn't be able to fly, but the bumble bee doesn't know it so it goes on flying anyway."
Steve Jobs
"If you really look closely, most overnight successes took a long time." 
"Your time is limited, so don't waste it living someone else's life. Don't be trapped by dogma – which is living with the results of other people's thinking. Don't let the noise of other's opinions drown out your own inner voice. And most important, have the courage to follow your heart and intuition. They somehow already know what you truly want to become. Everything else is secondary."
"The only way to do great work is to love what you do."
Martin Luther King Jr
"You don't have to see the whole staircase. Just take the first step."
Dale Carnegie
"Today is life-the only life you are sure of. Make the most of today. Get interested in something. Shake yourself awake. Develop a hobby. Let the winds of enthusiasm sweep through you. Live today with gusto." 
"It isn't what you have, or who you are, or where you are, or what you are doing that makes you happy or unhappy. It is what you think about"
Arianna Huffington
"Fearlessness is like a muscle. I know from my own life that the more I exercise it the more natural it becomes to not let my fears run me." 
Christopher Morley
"There is only one success – to be able to spend your life in your own way." 
Dwayne Johnson
"Success isn't always about greatness. It's about consistency. Consistent hard work leads to success. Greatness will come."
Pete Rose
"You'd be surprised how many shortcomings can be overcome by hustle."
Richard Branson
 "My biggest motivation? Just to keep challenging myself. I see life almost like one long University education that I never had — every day I'm learning something new." 
Natasha Richardson
"I wake up every morning feeling lucky – which is driven by fear, no doubt, since I know it could all go away."
Andre Geim
"Human progress has always been driven by a sense of adventure and unconventional thinking." 
Tom Kelley
"Fail often so you can succeed sooner." 
Natalie Massenet
"Having the positive belief that it will all be OK just means that you hustle and make it work because failure is not even an option in your own mind." 
W. Clement Stone
"Thinking will not overcome fear, but action will."
Andy Stanley
"Without courage we will simply accumulate a collection of good ideas and regrets."
Hyman Rickover
"Good ideas are not adopted automatically. They must be driven into practice with courageous impatience." 
Serena Williams
"I am lucky that whatever fear I have inside me, my desire to win is always stronger."
Charlotte Bunch
We do not need, and indeed never will have, all the answers before we act … It is often through taking action that we can discover some of them. 
Robert Collier
"Success is the sum of small efforts – repeated day in and day out."
B.C. Forbes
"If you don't drive your business, you will be driven out of business."
Thomas J. Watson
"Would you like me to give you a formula for success? It's quite simple, really: Double your rate of failure. You are thinking of failure as the enemy of success. But it isn't at all. You can be discouraged by failure or you can learn from it, so go ahead and make mistakes. Make all you can. Because remember that's where you will find success." 
Freequill
Be suspicious of justifying comfortable scenarios.
Rob Liano
"If you have to repeatedly chase after someone when you have a great opportunity, don't bother, if they aren't responsive, they aren't the type of person who'll succeed at it anyway."
Tom Althouse
Genius does not need to be validated, it just needs a legal pad and a pen. 
Robert Kiyosaki
"The size of your success is measured by the strength of your desire; the size of your dream; and how you handle disappointment along the way."
Michael John Bobak
"All progress takes place outside the comfort zone." 
Atticus
"Time is all we have."
Kobe Bryant
"The moment you give up is the moment you let someone else win."
Denzel Washington
"I am not a failure because I have failed, I am a failure because I have given up."
LeBron James
"I'm not going to be somebody who sits back and waits for things to happen. I'm going to make things happen."
Tony Gaskins
"In life, it's not about getting what you want. It's about wanting what you get."
Christopher Columbus
"You can never cross the ocean until you have the courage to lose sight of the shore."
Ross Perot
"Most people give up just when they're about to achieve success. They quit on the one yard line. They give up at the last minute of the game, one foot from a winning touchdown."
Wayne Gretzky
"You miss 100 percent of the shots you never take."
Steve Martin
"Be so good they can't ignore you."
Robert Horry
"The only place where your dream becomes impossible is in your own thinking."
Jim Rohn
"Learn how to be happy with what you have while you pursue all that you want."
Amanda Enayati
"I would tell myself to take chances, be strong enough to be vulnerable, and always say 'yes' to adventure."
Johnny Depp
"The most limiting factor for most people is fear."
John Eliot
"You will not do incredible things without an incredible dream."
John D Rockefeller Jr
"Don't be afraid to give up the good to go for the great."
Les Brown
"Shoot for the moon. Even if you miss, you'll land among the stars."
Wayne Dyer
"Go for it now. The future is promised to no one."
Jordan Belfort
"The only thing standing between you and your goal is the bullsh*t story you keep telling yourself as to why you can't achieve it."
Jack Canfield
Everything you want is on the other side of fear."
Bill Phillips 
"The difference between who you are and who you want to be is what you do" –
Mario Andretti
"If everything seems under control, then you're just not going fast enough."
Swami Vivekananda
"Take up one idea. Make that one idea your life – think of it, dream of it, live on that idea. Let the brain, muscles, nerves, every part of your body, be full of that idea, and just leave every other idea alone. This is the way to success."
John Wooden
"Do not let what you cannot do interfere with what you can do."
Albert Einstein
"The important thing is not to stop questioning. Curiosity has its own reason for existing."
Zig Ziglar
"If you are persistent, you will reach your goal. If you are consistent, you will keep it."
"You cannot tailor-make the situations in life but you can tailor-make the attitudes to fit those situations." "It's your attitude, not your aptitude that determines your altitude." "When you stop chasing the wrong things, you give the right things a chance to catch you."
Eric Thomas
"When you want to succeed as bad as you want to breathe, then you will be successful."
Arap Bethke
"I never dreamed about success I worked for it."
Beverly Sill
"There are no shortcuts to any place worth going."
Maya Angelou
"You may encounter many defeats, but you must not be defeated. In fact, it may be necessary to encounter the defeats, so you can know who you are, what you can rise from, how you can still come out of it." "If you don't like something, change it. If you can't change it, change your attitude."
The Pursuit of Happyness
"Don't ever let someone tell you that you can't do something. Not even me. You got a dream, you got to protect it. When people can't do something themselves, they're gonna tell you that you can't do it. You want something, go get it. Period." You might also enjoy: Movies Like Eat Pray Love
Amelia Earhart
"The most difficult thing is the decision to act, the rest is merely tenacity. The fears are paper tigers. You can do anything you decide to do. You can act to change and control your life; and the procedure, the process is its own cure."
Lemony Snicket
"No matter what happens, or how bad it seems today, life does go on, and it will be better tomorrow."
David Ogilvy
"If you want to achieve things in life, you absolutely must not be afraid of failure."
Christopher Columbus
"You can never cross the ocean until you have the courage to lose sight of the shore."
Babe Ruth
"Every strike brings me closer to the next home run."
Louisa May Alcott
"I'm not afraid of storms, for I'm learning to sail my ship."
Truman Capote
"Failure is the condiment that gives success its flavor."
Ric Drasin
"The human spirit can always recover, given a half-chance. You only have to want to, not necessarily hope or even pray. Just reach out."
H Jackson Brown Jr
"The best preparation for tomorrow is doing your best today."
Kenji Miyazawa
"We must embrace pain and burn it as fuel for our journey."
George Eliot
"It is never too late to be what you might have been."
Ayn Rand
"The question isn't who is going to let me; it's who is going to stop me."
Theodore Roosevelt
"Believe you can and you're halfway there."
Frank Sinatra
"The best revenge is massive success."
Eleanor Roosevelt
"Remember no one can make you feel inferior without your consent."
"To handle yourself, use your head; to handle others, use your heart."
J M Barrie
"The magic is not in the wand or the magician's hand; it's in the eye of the beholder."
Harlan F Stone
"He who rejects change is the architect of decay. The only human institution which rejects progress is the cemetery."
William Allen White
"I am not afraid of tomorrow, for I have seen yesterday and I love today."
Henry David Thoreau
"Go confidently in the direction of your dreams. Live the life you've imagined."
Peter Drucker
"The best way to predict your future is to create it."
Charles Swindoll
"Life is 10% what happens to me and 90% of how I react to it."
Jim Ryun
"Motivation is what gets you started. Habit is what keeps you going."
Celine Dion
"The only person who can pull me down is myself, and I'm not going to let myself pull me down anymore."
Confucius
"It does not matter how slowly you go as long as you do not stop."
Orrin Woodward
"Each journey begins with a single step. Never let what you don't know stop you from doing what you do know."
Add These Neat Go-Getter Items To Your Hard Work
Final Thoughts On Motivational Go-Getter Quotes & Inspirational Quotes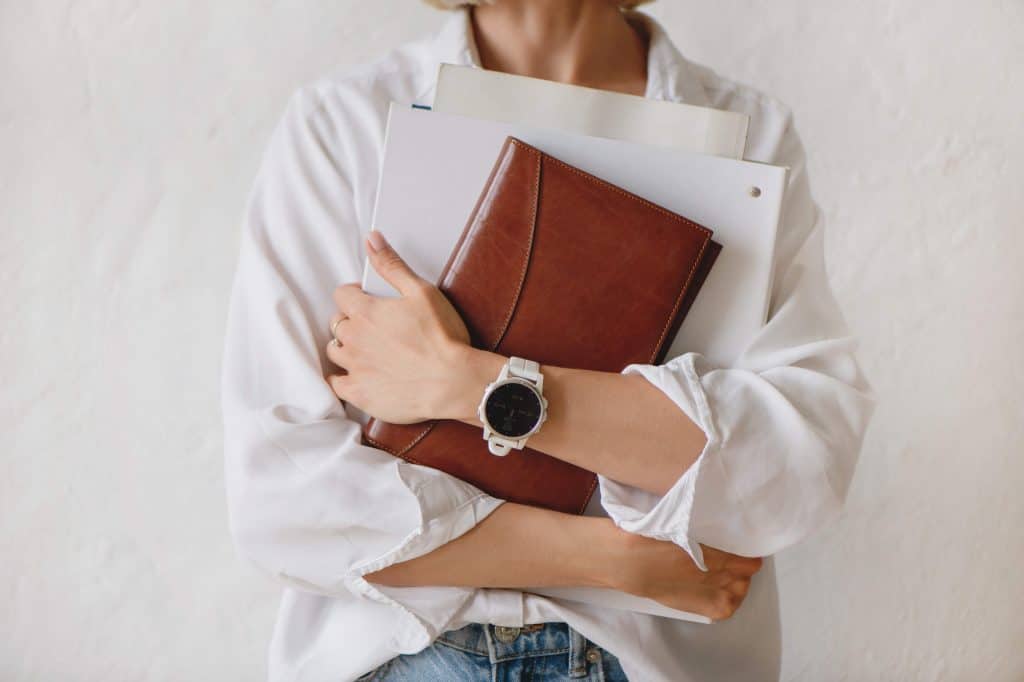 The world is full of people who are content to sit back and wait for opportunities to come to them, but you don't have to be one of them. With a little bit of inspiration from some of the most successful people globally, you can become a go-getter and achieve all your dreams by being the ultimate goal-getter. Let these go-getter quotes motivate you to take action, pursue your goals with determination and become the goal setter you aspire to be.