People often talk about the importance of starting the day right but ending the day successfully is equally essential. Creating an evening routine can help you complete your day on a positive note and prepare you to start the next day off right. Instead of falling asleep in front of the TV each night, this bedtime routine checklist includes a list of actions to help you wind down and prepare for the next day.  
Setting the tone for how you want to close out your day, enter a state of sleep, and wake up the next morning, is especially important for your mental and emotional health and well-being. Taking a few moments to sit down and intentionally plan evening routines could pay off in numerous ways, and you will be left feeling refreshed and energized.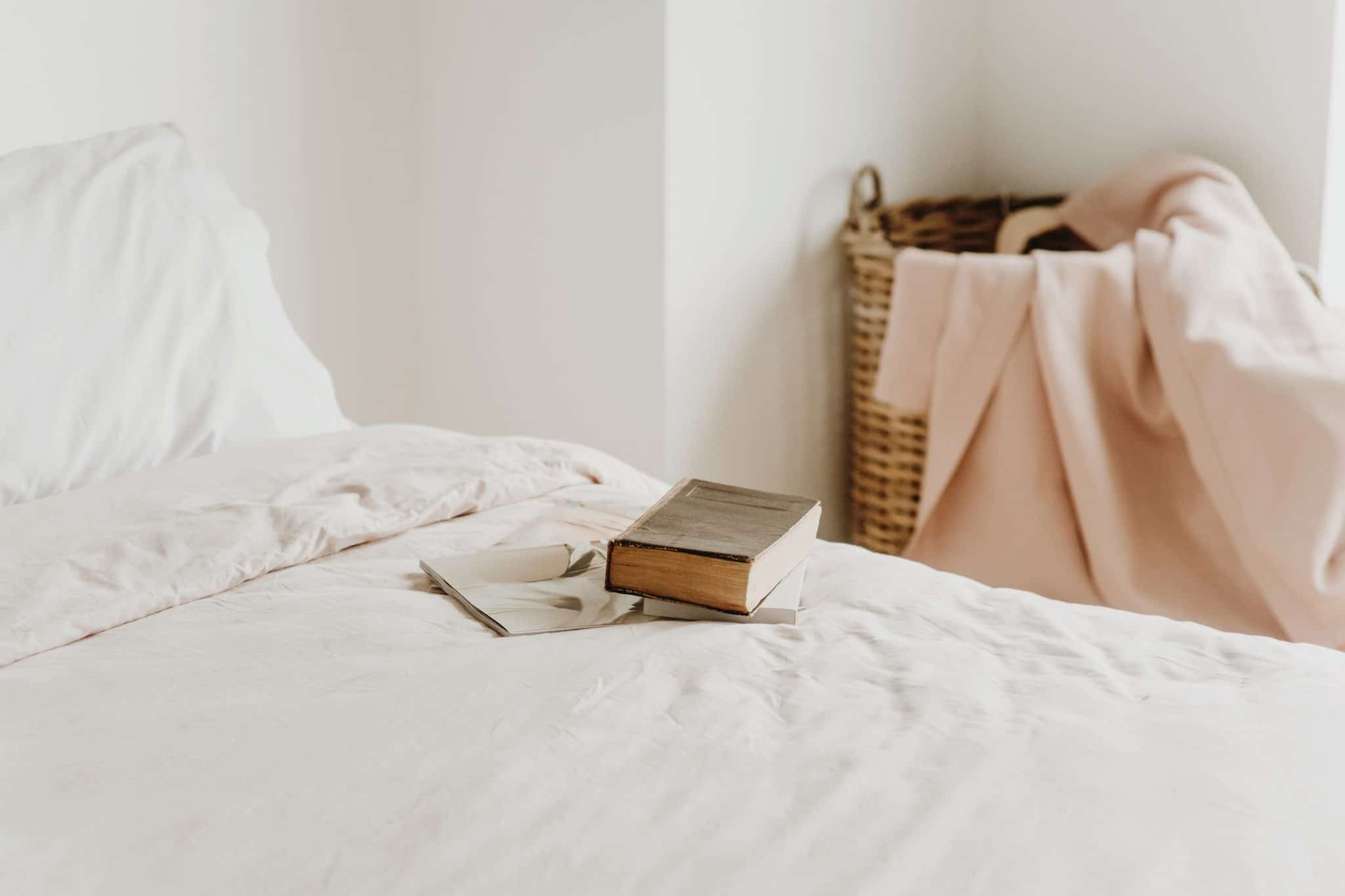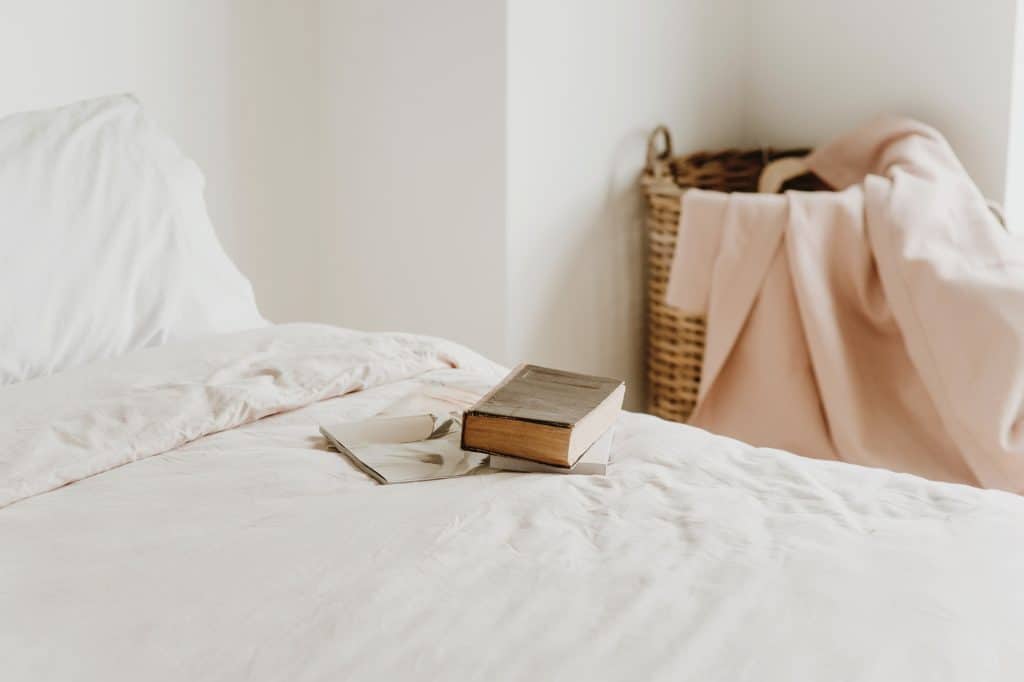 Nightly Routine Checklist
When you intentionally set the stage for a successful evening, you will, in turn, wake up with less stress and more time to begin your day in a healthy and prosperous way. Routines can be as simple or complex as you would like them to be. If you are reaping the benefits from said routine, you will be thankful for this new living method.
For those who are not morning people, an evening routine can help to make their lives easier after a long day. Eliminate numerous tasks the night before that would ordinarily need to be taken care of each morning. Living intentionally may take more time initially, but you will find that you experience a healthier, happier, and more successful way of life overall.
Set Yourself Up For Success
Coming up with a plan, setting your intentions for those around you, and following through with said plan are all ways that you can set yourself up for success when implementing your evening routine. It'll also go a long way in setting you up for the first few hours of your next day.
Some will find that writing down their new routine and posting it up on the fridge will help them follow through with it. Others will find that they can self-direct their routine at the moment, depending on their needs and desires that evening. Either way, have a plan and do your best to follow through with it. Your future self will thank you later!
Even though people often watch TV to calm down, screens are more stimulating to the brain than you would think. Turning off all screens at least two hours before you're ready for bed will drastically improve the quality of sleep you receive each night. 
Watching TV or browsing social media on your phone right up until bedtime can cause difficulty falling asleep and staying asleep. Poor sleepers are more likely to experience depression and high levels of stress during the daytime. 
Following the same routine or changing your evening routine's variation will both prove to help you live a calmer, more peaceful life. Many different calming activities will help you to wind down and prepare for slumber.
Adding these calming activities to your nightly routine will help you relax and quickly fall asleep by the end of the evening. Keeping a calming blue light by your nightstand will also help you reach utter relaxation and restfulness as you close out your day on a positive note.
Writing down the thoughts that may be stirred up inside your mind is a beautiful way to expel any stress and aggravating thoughts that may be clogging up your inner peace. Either using a journal that offers writing prompts or merely grabbing a pen and a piece of paper and writing down whatever pops into your head are both fantastic ways to begin journaling at night.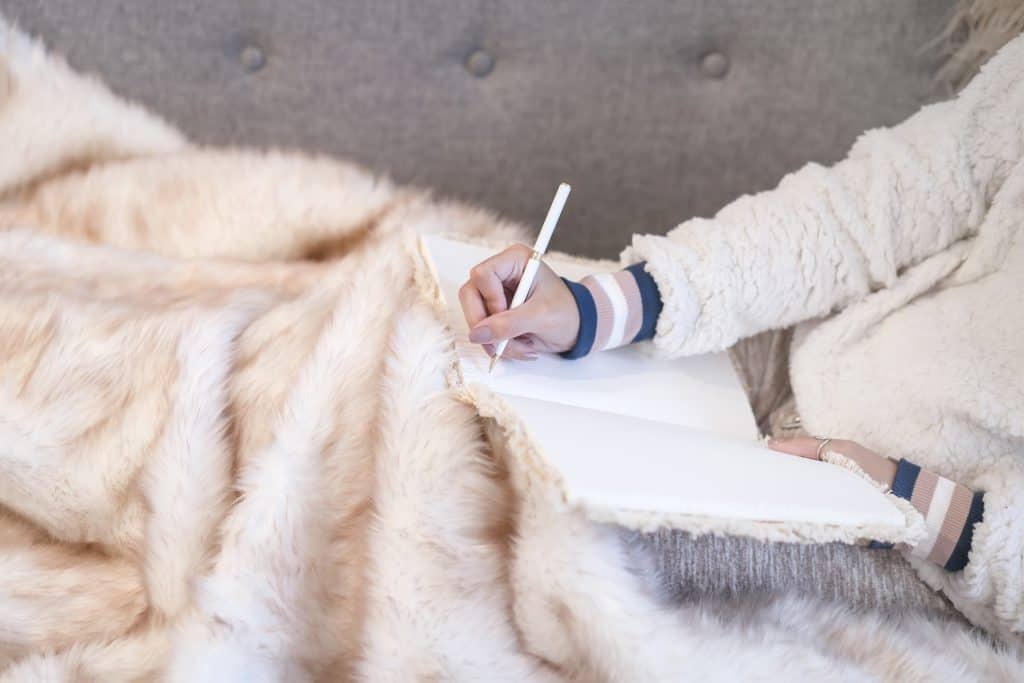 Meditation comes in many forms, and it can prove to be relaxing for your brain and healing for your soul. Taking deep breaths, clearing your mind, and allowing yourself to indeed exist in the present are all ways that will allow your mind, body, and soul to meditate and prepare for a restful night's sleep.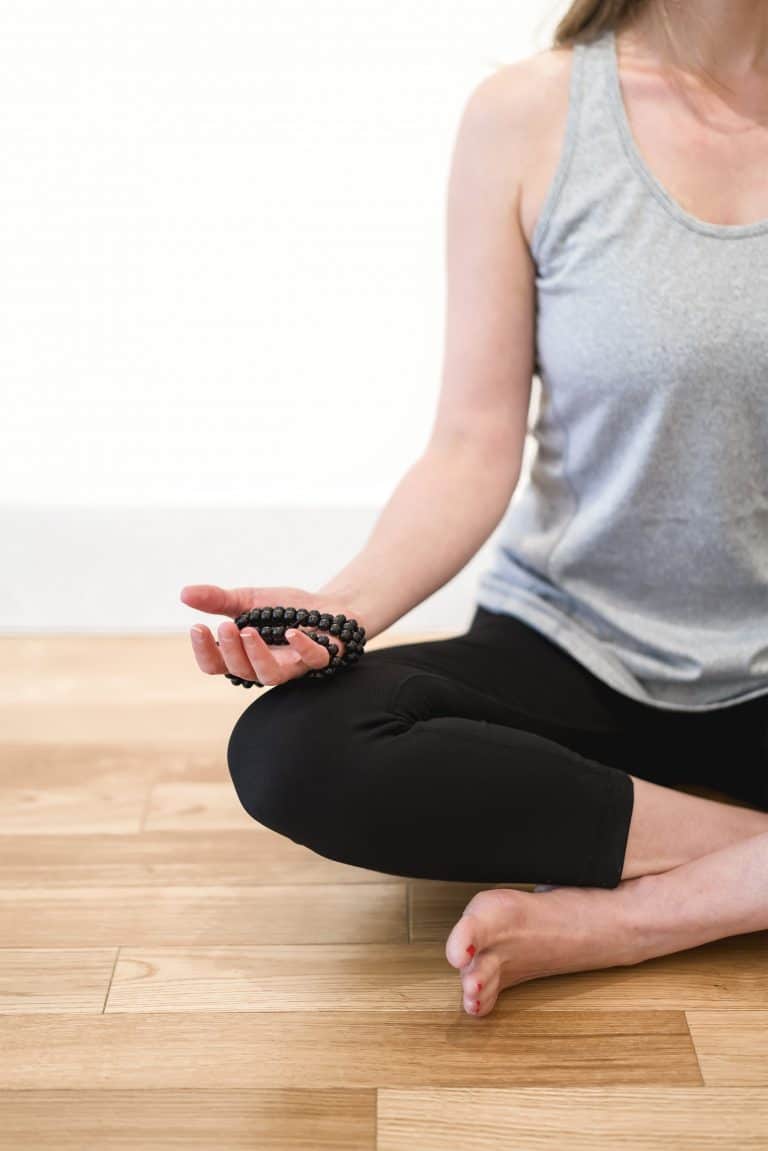 Lighting some candles, turning on some chill music, and soaking in a hot bath with detox salts will surely relax and restore your mind and body before you crawl into bed for the night. If you find it difficult to shut your mind off after a long, hard day at work, a bath will encourage your mind to slow down by instantly soothing your body.
Curling up and reading a book at the end of each day will be relaxing and refreshing to your brain. Diving into the imaginative story from your favorite novel or mystery series is an excellent way to relax at the end of a long, taxing day.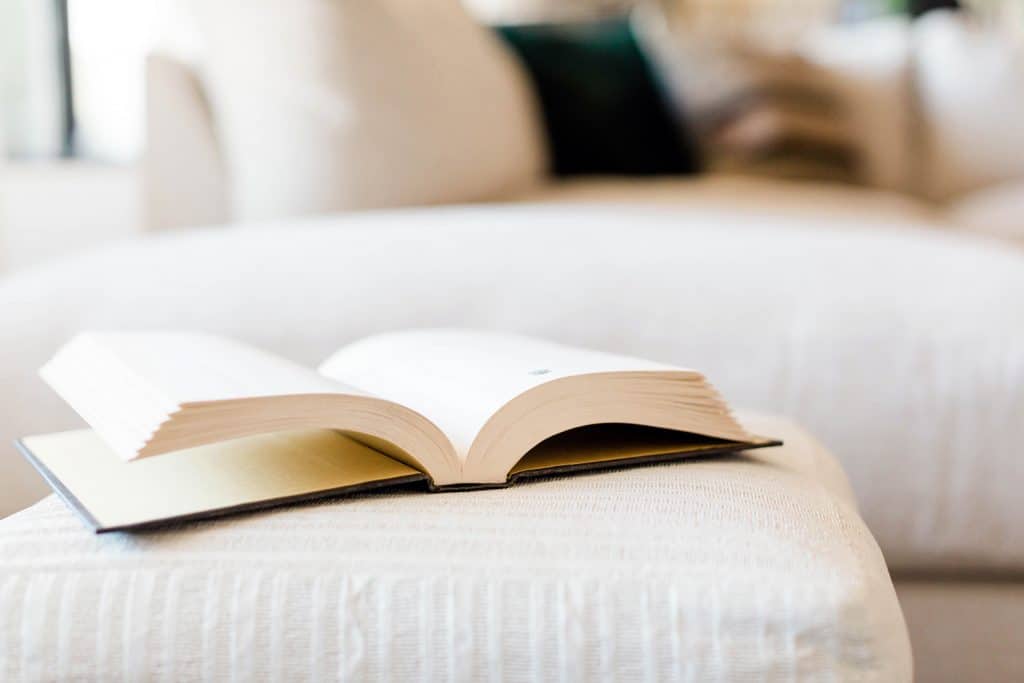 Prepare For The Following Day with an Evening Routine Checklist
Whether you are a morning person or not, doing tasks the night before they will need to be completed is a beautiful way to take away stress from your busy morning as you are preparing for your day. 
It is essential to realize that what you do at night will most likely affect the next day in a big way. Whether you pack lunches, stay up too late, lay out your work clothes, or set your alarm correctly, will all factor into the following day's quality.
Here is a list of things you can do the night before to prepare for the nest day:
These are examples of little ways that you can set your week up for success. Each evening slowly rolls into the next morning, and you will find it most helpful if you begin a pattern of preparing for the next event, instead of waking up and finding yourself hustling to get out of the door without being late. 
A morning routine will follow every evening routine. Both will rely on the other one to cover a holistic set of tasks, so it is essential to divvy up the workload on both ends so that you will be left feeling balanced and stable.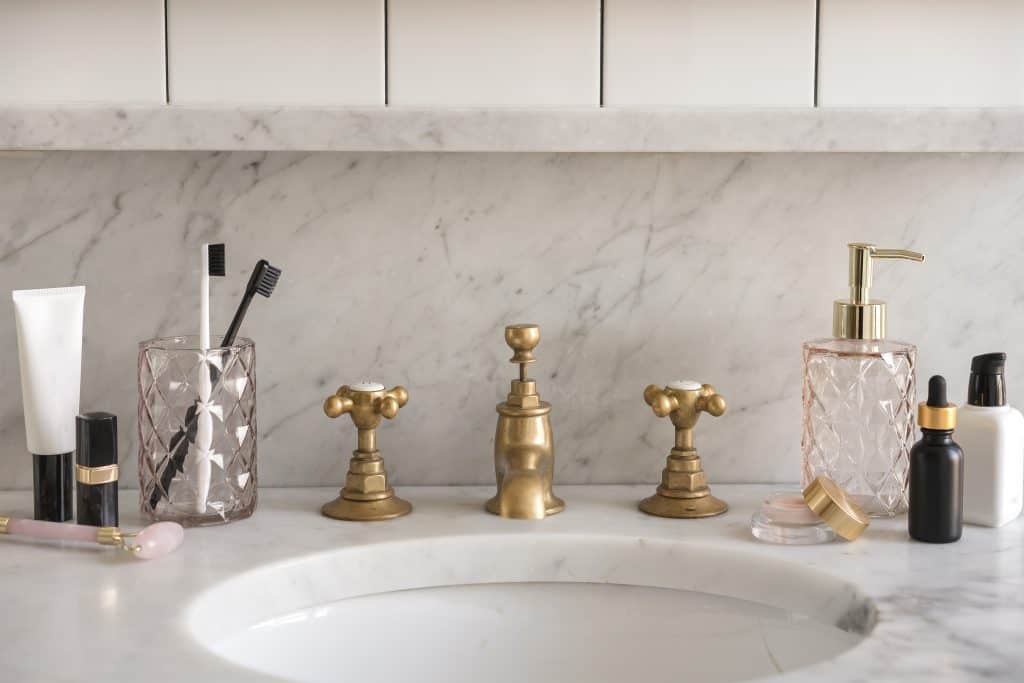 For example, if you wish to go to bed by 10 pm, make sure to begin your routine around 8:30 pm. At first, you will have to be intentional about your wind-down activities and chores that you are doing for the next day. Over time, this evening routine will become an easy habit to follow that you will hopefully look forward to.
Evening Routine Checklist Printable
Spending thirty extra minutes at night preparing for the following day will help both your evening feel productive, and you will have less stress and pressure to get so much done the next morning. Take a look at the free printable available for ideas regarding preparing for the following day during your evening routine! 
Try to keep your evening routine under 90 minutes long. This way, you'll stay on task, avoid growing tired of said routine, and by the end of it, you'll be able to jump into bed after being productive and kind to your mind, body, and soul.  
Nighttime Routine Final Thoughts
The key to a successful evening routine is to find a schedule and list of activities and actions that work well for you, making you feel good, and that helps you have a good night's rest. The priority of having an evening routine is to create balance, stability, and a healthy lifestyle for everyone who interacts in one.