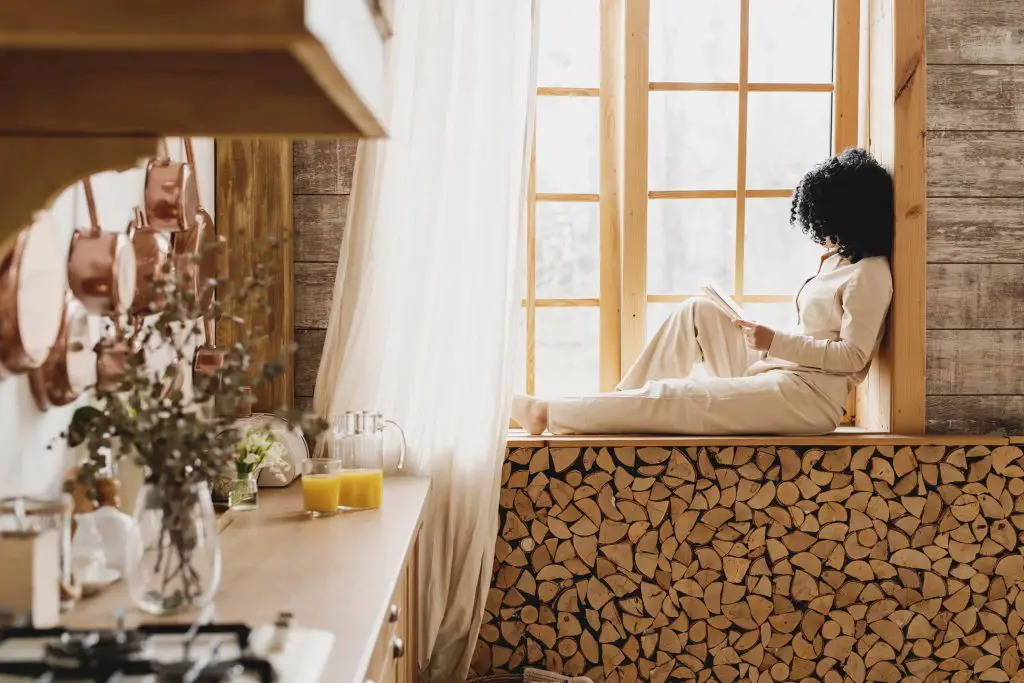 Most people would agree that having a daily healthy routine is important for a productive, healthy life. However, many find it difficult to stick to a routine because they don't know how to create one that works for them.
This article will provide tips on creating a daily healthy routine that fits your lifestyle and helps you achieve your goals.
How a Daily Routine Can Change Your Life
Do you feel overwhelmed by the negative impact of your current comfort zone and daily routine? Do you wish that life was more predictable and less stressful?
It might be time to consider a daily healthy routine.
A healthy routine is an excellent way to prioritize yourself and stay and reduce stress levels. There are many benefits to having a set schedule each day–it's easier on your mind and body.
When you have a set plan for your daily life, it helps organize your time and keep you on track. It can lead to improved productivity and more time for yourself to relax and rejuvenate.
So if you're looking for ways to change your life for the better, start by creating a daily routine and building habits that work for you! It'll make a big difference.
How to Start a Daily Routine
The general idea of daily routines is to help people achieve their goals and improve their general health.
The overall guidelines for creating a routine are planning the days and prioritizing your daily activities.
A personal routine may be different for everyone, but if you're prioritizing good health, there's no reason why you can't develop one on your own!
Get started by planning out your day the night before, so you know what needs to get done in order of importance.
Prioritize tasks based on what they will contribute most towards achieving your goals.
Make sure that your routine is achievable every day, even if it is only for 30 minutes at a time.
Daily Routine Ideas To Create Optimal Health
When it comes to our health, most of us know that we should exercise and eat right. But for many of us, actually following through with these healthy habits can be tough. That's why it's important to create a daily routine that makes staying healthy easy and convenient.
What follows are some ideas to help you create a daily routine to live the healthy lifestyle you're striving for.
To Improve Your Physical Health
Maintaining your overall health and a healthy daily routine comes with many health benefits. A routine can help you stay on track and make it easier to achieve your fitness goals and improve overall health.
The health benefits of having a daily routine include lower blood pressure, healthier eating habits, lower cholesterol levels, lower risk of diabetes and obesity, lower risk of coronary artery disease and heart attack, lower risk of depression and anxiety, higher energy levels during the day, increased self-esteem and self-confidence, easier access to exercise facilities due to convenience in location.
Nutrition
Suppose you're looking for ways to make healthier choices and improve your overall health; start by adding nutrition to your daily routine! Each day, eating a healthy diet provides your body with the nutrients it needs to function properly and stay healthy. Additionally, following a healthier diet can help you prevent weight gain, reduce your risk of developing chronic diseases, and improve your overall energy levels. When you include nutrition as part of your daily healthy routine, you're doing something proactive to improve your health.
Some ways to incorporate nutrition into your routine :
Eat real food throughout the day – Instead of eating three large meals, try eating smaller, healthier portions throughout the day. Incorporate healthier snacks if needed.
Pack your lunch – Eating out for lunch can be inconvenient and expensive. If you pack your lunch, you control what goes on it! This way, you have more wiggle room to include nutritious food.
Eat breakfast – This is the most important meal of the day. Consider healthy options such as eggs, oatmeal, yogurt, fruits etc. Skip breakfast, and you're likely to find yourself at vending machines or fast-food restaurants for lunch.
Eat healthier – Limit your intake of processed foods and eat more whole foods. Replace white pasta with brown to get healthier, plus it tastes just as good!
Eat every three hours – This is important because it regulates your metabolism.
Eat healthier snacks – Instead of eating bagged chips or cookies, reach for healthier alternatives like fruits, vegetables, almonds etc.
Exercise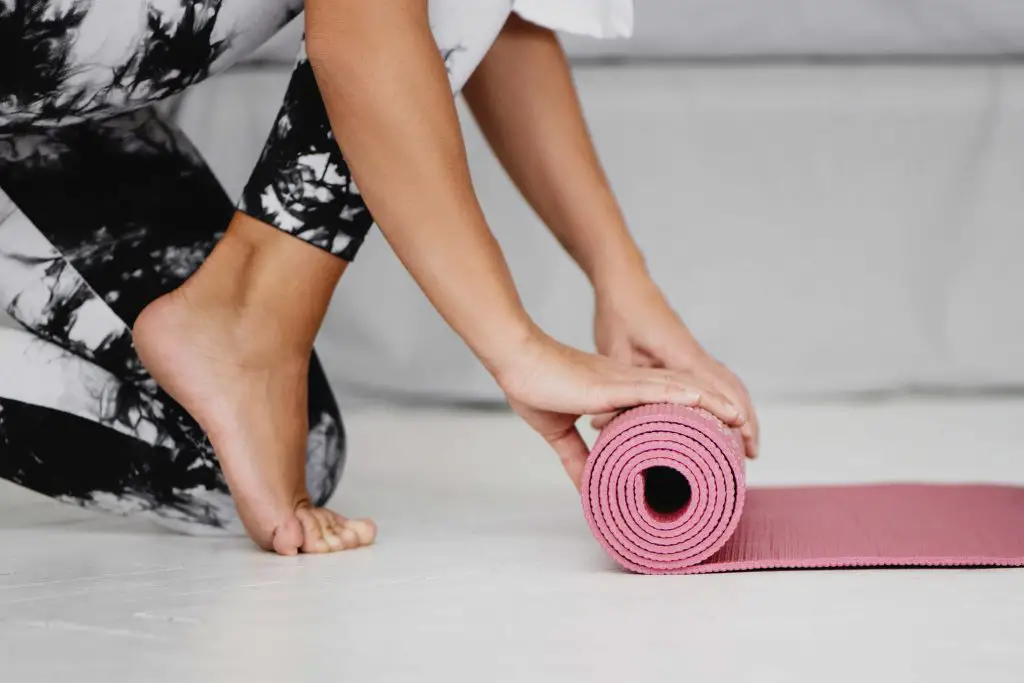 One great way to improve your physical health is to include exercise in your daily health routine. When you make time for exercise each day, it helps to keep your body healthy.
Exercise can also help improve your mood, make you feel more energetic, and help you lose weight. So if you're looking for ways to stay healthy and happy, be sure to add exercise to your daily routine!
If exercise isn't currently a consistent habit in your life, starting small, even just a few minutes a day, will go a long way to improve your energy levels. Over time, you can increase your workout times to make exercise a daily habit.
Some ways to incorporate exercise :
Go for a morning run or take your dog for a morning walk and some fresh air.
Do some stretching or yoga before breakfast.
Go to the gym for an evening workout.
Do resistance training at home after work (weights, bands, etc.).
Hydratation
Drinking plenty of water throughout the day is important, especially when improving your physical health. Staying hydrated is crucial for optimal health and helps your body function at its best.
Drinking enough fluids can also help you maintain a healthy weight because if you are hydrated, you are less likely to feel hungry and make unhealthy food choices. Experts recommend drinking eight glasses of water per day, but feel free to adjust depending on your individual needs.
Sleep
One of the most important aspects of a daily routine is getting enough sleep. When you don't sleep enough, it can lead to several health problems.
It can also cause you to be more irritable and less productive.
Getting enough sleep will also help you maintain a healthy weight and have more energy throughout the day.
If you're a night owl or tend to have trouble sleeping, prioritizing better sleep is so important. The impact will have on having a fresh start to your days will make a world of difference when you wake up in the morning.
To improve your sleep habits and your sleep quality to help your body get into a routine and make it easier for you to fall asleep at night :
Create a bedtime routine.
Try to be consistent with your bedtime and wake time, even on weekends.
Schedule things that help you relax during the night
Avoid screens before bed.
Limit your alcohol or caffeine intake before night.
Do some light reading to fall asleep quickly.
You might also enjoy:  Evening Routine Checklist.
To Prevent Mental Health Issues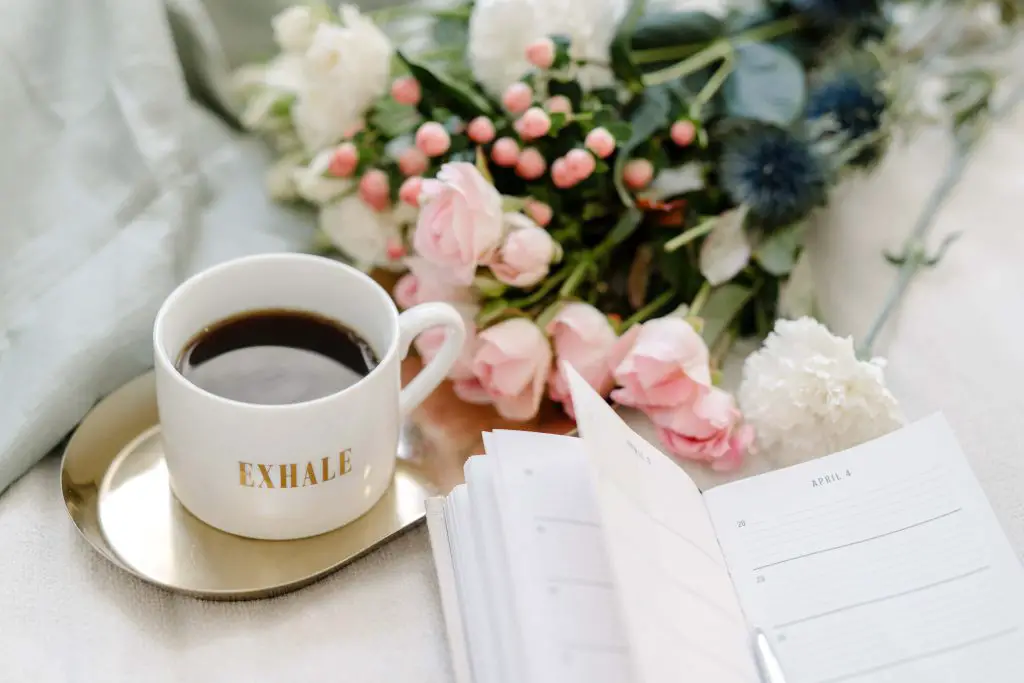 Mental health problems are becoming more common in today's society.
One of the best ways to prevent these issues is to develop a daily routine.
Having a routine can help keep your mind healthy and organized, and it can also help prevent other mental health problems from developing.
Some other benefits of having a routine include increased productivity, better sleep, and improved mental clarity.
Meditate
Including meditation in your daily healthy routine has many benefits.
It can help clear your mind and focus on the present. It can help improve your productivity and reduce stress levels.
It can help you develop a sense of self-awareness and other emotional skills like empathy and compassion.
Since everyone has different needs, it's important that you figure out what works for you and then stick to it.
You might also enjoy: 11 Ways to Practice Mindfulness. 
Journal 
Including journaling in your daily routine has several benefits.
First, it can help you become more aware of your thoughts and feelings and how they influence your day-to-day life. This increased awareness can then lead to more positive changes in your life, as you'll be better equipped to identify and address any negative thoughts or behaviour patterns.
Additionally, journaling can also help improve your mental health by providing an outlet for your thoughts and emotions and by helping you track your progress over time. By writing down your successes (and failures) each day, you can better understand yourself and continue improving over the long term.
You might enjoy : 
Morning Routine
When you prioritize a morning routine as a daily practice, you're setting the tone for the rest of the day.
A morning routine can be as simple as eating a healthy breakfast, drinking a glass of water, and taking a few minutes to relax and breathe. It can help you start your day feeling refreshed and motivated.
Also, your morning routine could include many of the healthy habits listed so far.
To Incorporate More Self-Care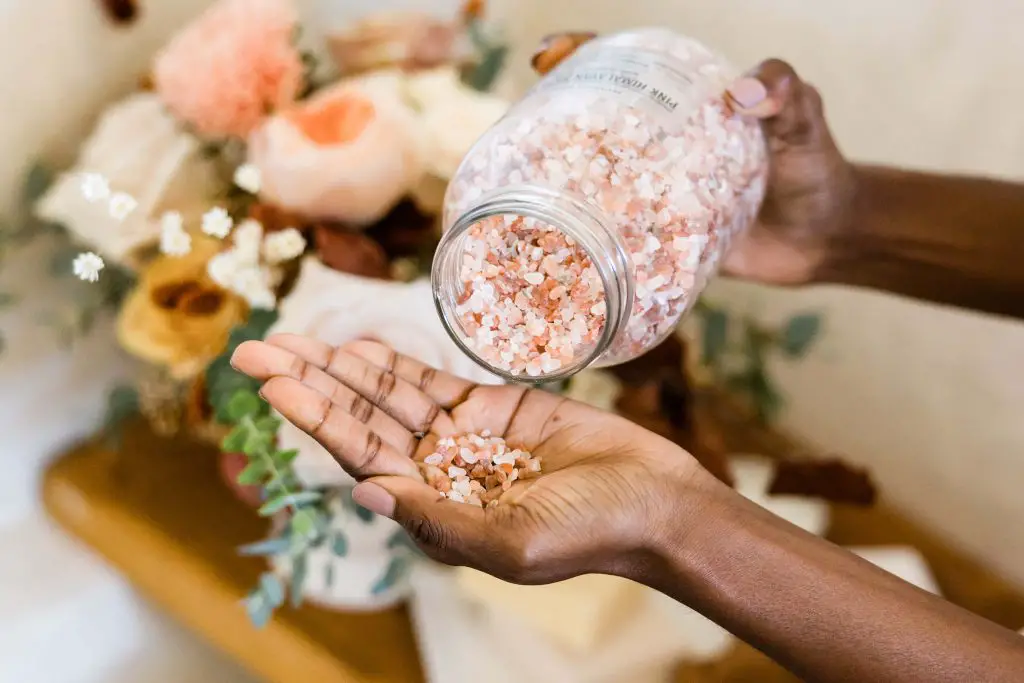 Each day, making time for yourself can do wonders for your mental and physical wellbeing. Taking a few moments for yourself can help you relax and de-stress, improving your overall mood.
Additionally, making time for self-care can help you stay in shape both physically and mentally. So if you're looking to improve your wellbeing, start by adding some 'me time' into your daily routine!
You might also enjoy : 
To Increase Your Productivity
Productive people usually tend to a daily routine they stick to. If you want to be productive, you have to prioritize productivity. It means setting aside time each day and week to focus on getting the important things done.
It can help to look at your to-do list a day ahead and prepare the night before your priorities for the next day. This way, you can wake up feeling confident to take on the day, knowing what to do to stay productive.
Creating a routine and sticking to it will allow you to know what you need to do and when which helps eliminate distractions and wasted time.
Tips for Sticking With Your New Routine 
If you're looking to create a daily routine that works for you, here are a few tips to help you stick with it:
Identify your goals.
 Are you looking to be more productive, stay in shape, or have more time for yourself? Once you've decided on your goals, you'll be able to tailor your routine to meet them.
Choose a schedule that works for you.
Not everyone is the same, so don't try to force yourself to follow someone else's routine. Choose a schedule that fits your lifestyle and personality.
Make time for both work and relaxation.
It's important to have a balance between work and leisure in your daily schedule.
Be flexible with your routine.
You can't expect always to follow a strict plan without any alterations. So if you change your mind about what you're going to do that day, allow yourself time to switch things up and make adjustments.
If you miss a day, don't beat yourself up over it.
A daily routine is supposed to make your life easier, not more complicated. Don't be too hard on yourself if you miss a day or two of exercise. Instead, recognize the benefits of having a healthy routine and remind yourself why it's important for you to stick with it.
You might also enjoy: Small Habits to Improve Your Wellbeing.
Final Thoughts on Creating a Daily Healthy Routine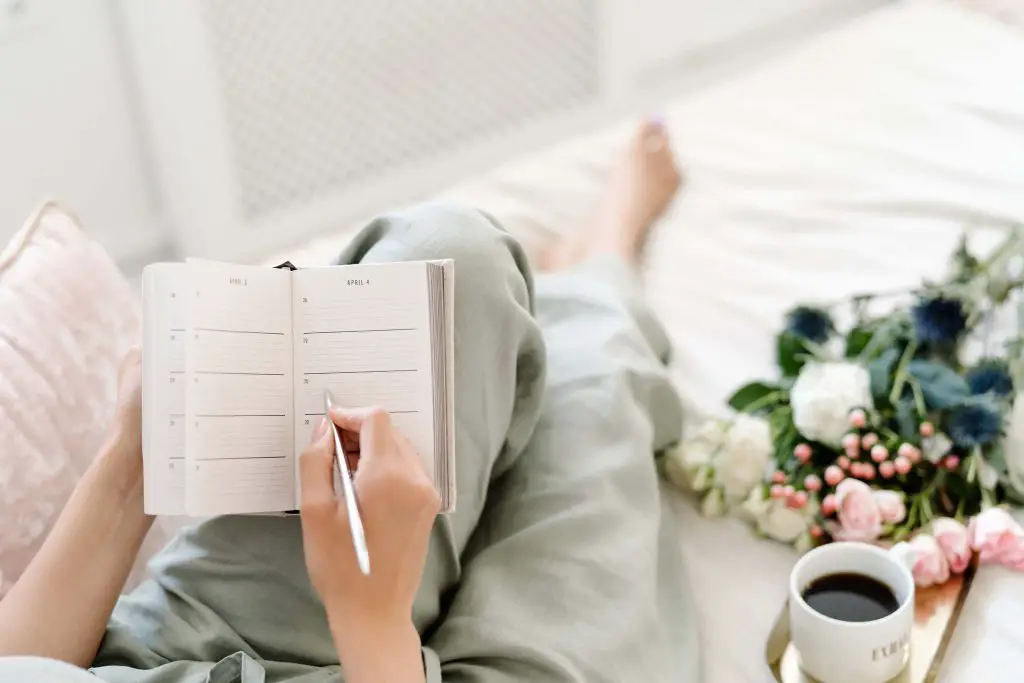 A daily routine can be a great way to change your life. It can lead to improved productivity and more time for yourself to relax and rejuvenate. Having a set routine each day helps organize your time and keep you on track.
Additionally, following a healthy routine each day can help you stay in shape and maintain your health. So if you're looking for ways to change your life for the better, start by creating a daily routine that works for you!