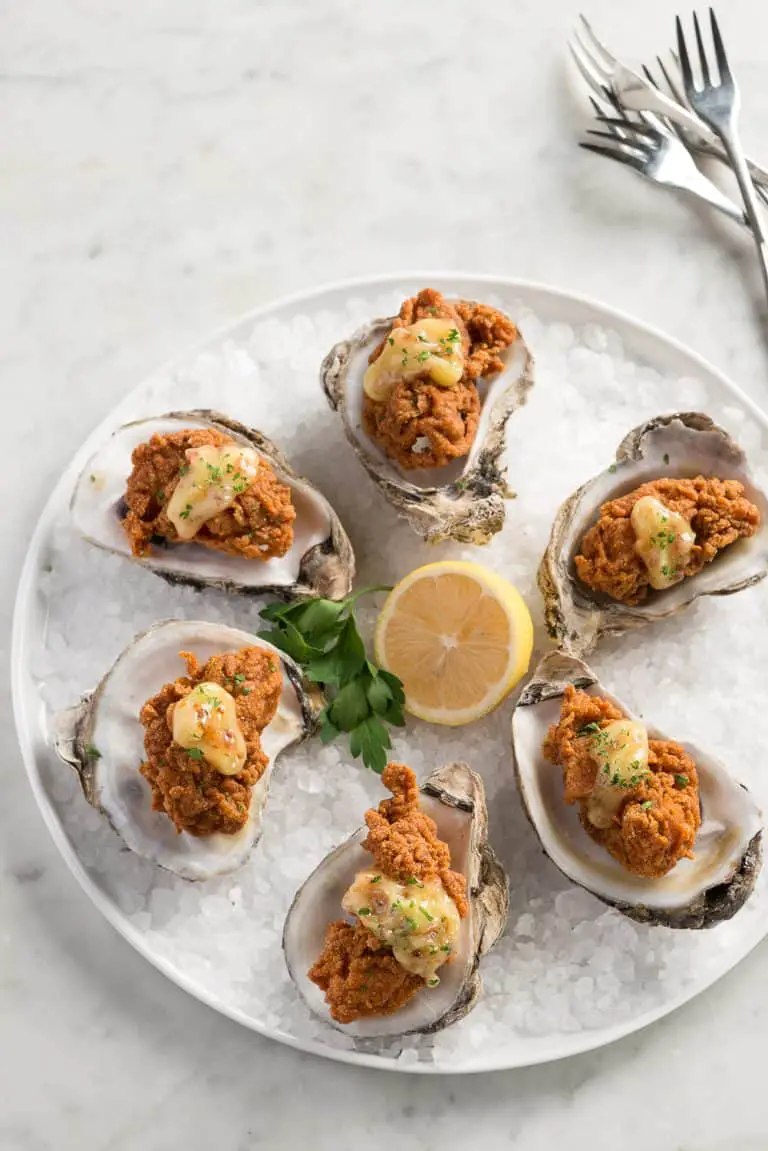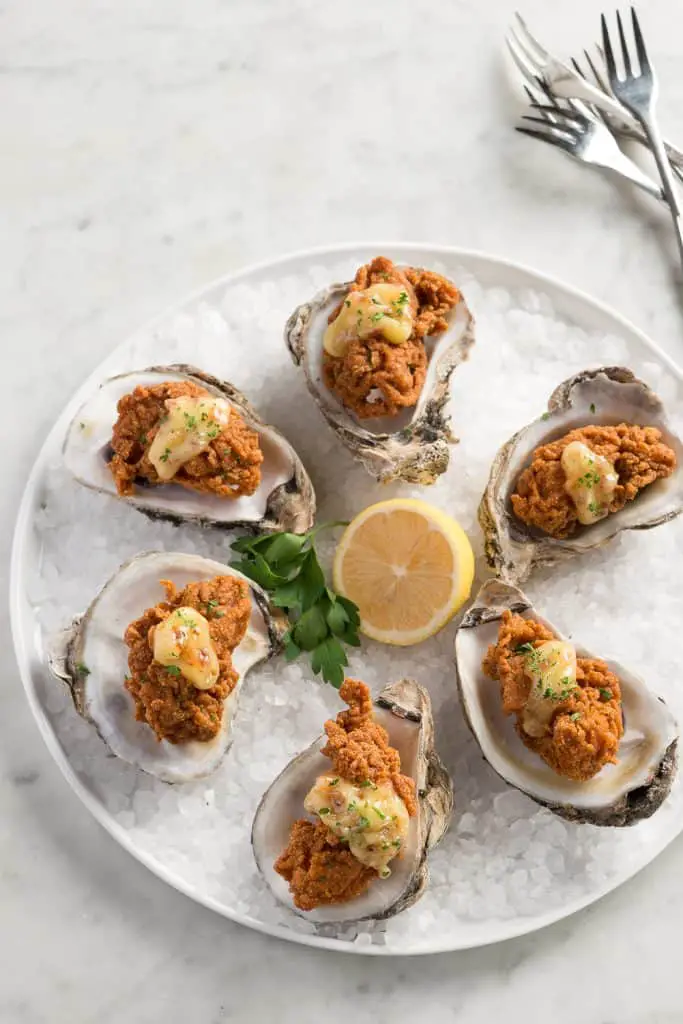 Whether you live there or are just visiting, there are so many New Orleans restaurants to discover. From fine dining restaurant to takeout, the options seem to be endless. You will surely be left wondering, what are the top New Orleans restaurants to visit?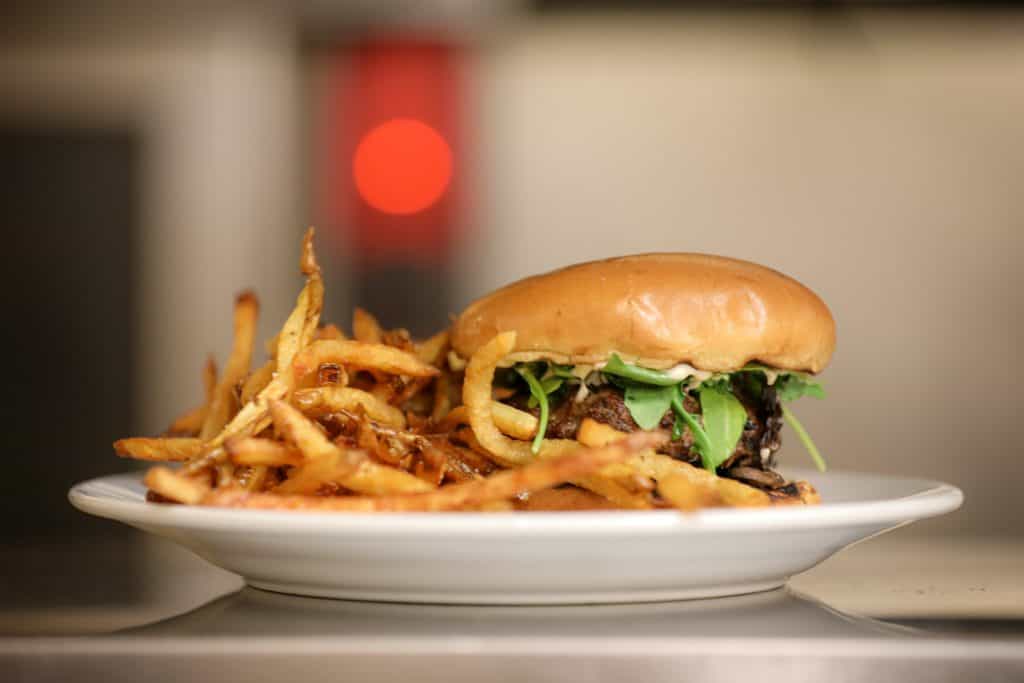 If you're looking for the best places to eat in New Orleans, we have you covered. No matter what you're in the mood for, we have gone through and developed a list of 32 of the best restaurants in New Orleans across a range of dining options to help you decide which one to pick.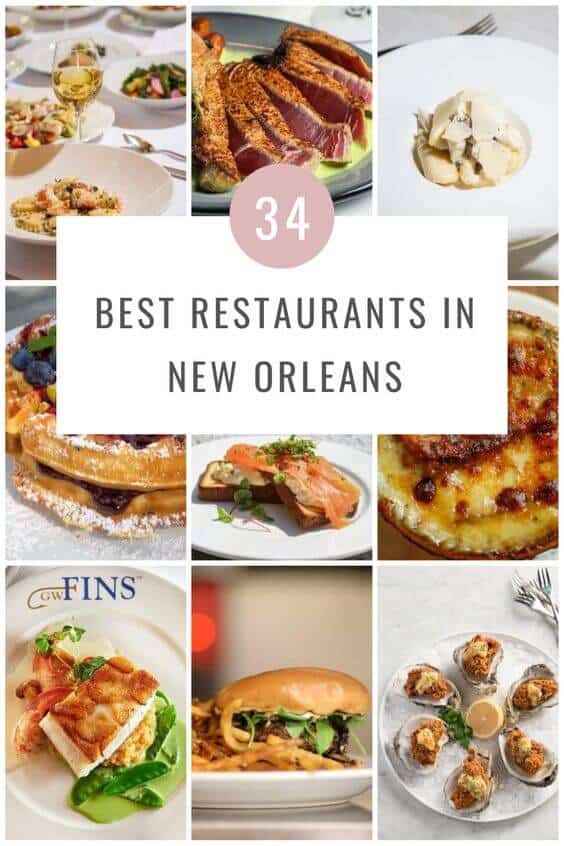 Fine Dining New Orleans Restaurants 
We will start our list off with the top fancy restaurants in New Orleans for fine dining. If you're looking for a romantic atmosphere with wonderful food, we highly recommend these restaurants to you. 
Criollo Restaurant: Refined Southern Dining
Known as one of the best French Creole restaurants in New Orleans, Criollo Restaurant is a blend of culinary traditions mixed with contemporary tastes. Enjoy their seasonal menu in an open dining area or one of their two private dining areas. If you want to try turtle soup, this is a great place for this. 
With a $31-$50 price range, this blend of multiple cultures in one dining experience can be found on 214 Royal Street.
The Well-Crafted Restaurant Rebirth
With a contemporary French creole cuisine style deeply rooted in Cajun cuisine, Restaurant Rebirth offers an inviting atmosphere with exemplary service. 
We highly recommend enjoying one of their $19-$43 priced dinners at 857 Fulton St.
Doris Metropolitan: High-End Butchery
As an elevated steakhouse experience that embraces Middle Eastern heritage, Doris Metropolitan offers a luxurious dining experience accompanied by an extensive wine list. 
Their menu offers:
Fine liquors 
Hand-selected caviar
High-quality meats
House-crafted cocktails
In-house dried aged beef
Large selection of wine
Locally sourced and exotic seafood
Seasonal sides
Vegetable focused plates
With a $21-$185 main dish price range, you can enjoy this fine dining experience at 620 Chartres Street. 
The Romantic Restaurant August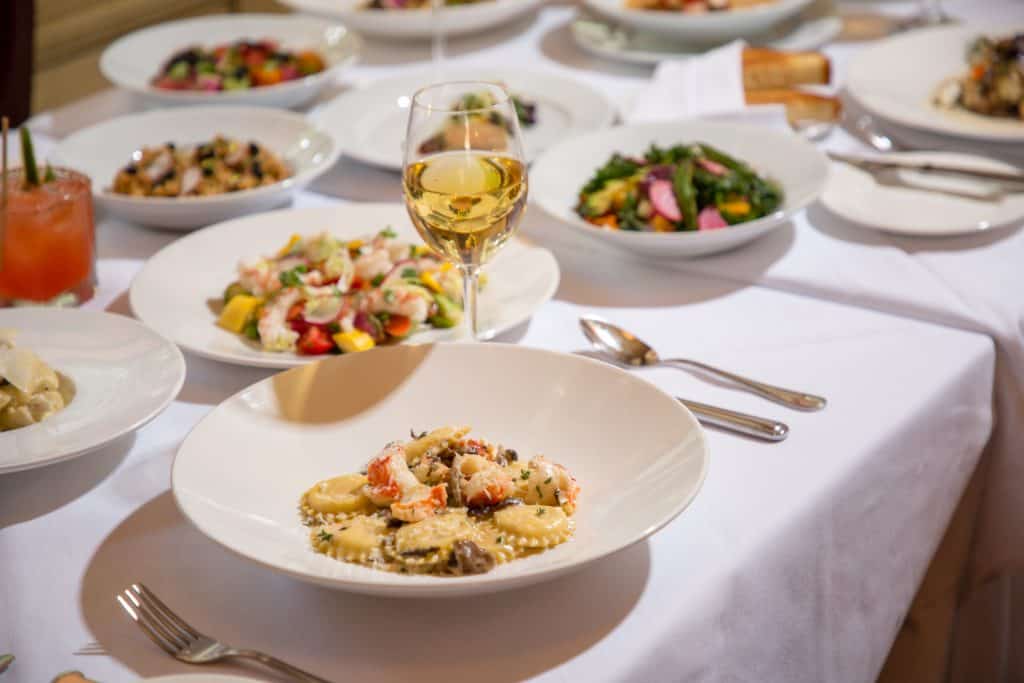 Restaurant August offers contemporary French cuisine that focuses on local ingredients. Enjoy a unique dining experience in their main dining room that features antique mirrors and original architectural details. 
Considered one of the most romantic New Orleans restaurants, you can enjoy this $41-$80 price range creole restaurant at 301 Tchoupitoulas St.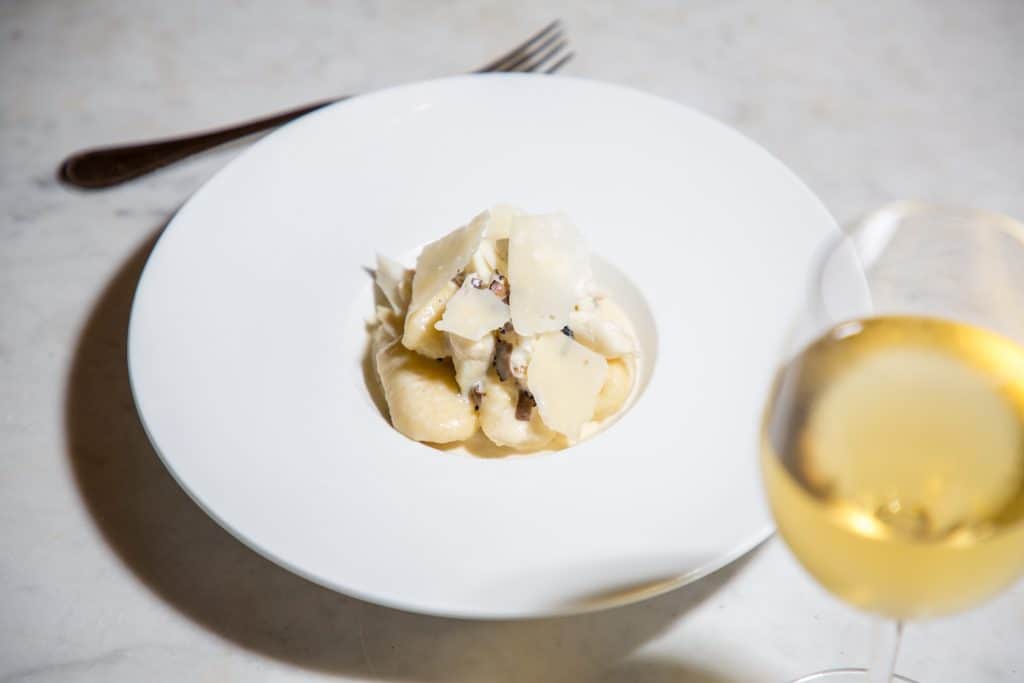 Herbsaint Bar and Restaurant
Situated on historic St. Charles Avenue, Herbsaint Bar and Restaurant is the flagship restaurant of the Link Restaurant Group. Founded in 2000 by chef Donald Link, Herbsaint has been a New Orleans staple for over 20 years, serving up classic Creole cuisine with a contemporary twist. Chef Link also holds many James Beard Awards. 
The menu features dishes like shrimp and grits, chicken and waffles, and gumbo ya-ya, all made with locally sourced ingredients. The restaurant also has an extensive wine list featuring both local and international wines. In addition to its regular menu, Herbsaint also offers a prix fixe menu that changes seasonally. Whether you're looking for a quick bite or a leisurely meal, Herbsaint is sure to please.
Restaurant R'evolution: A Culinary Revolution
A re-imagination of Cajun and Creole cuisine mixed with tradition gives you Restaurant R'evolution. Within a romantic ambiance, enjoy the melding of two distinct chef styles and excellent tableside service.
Learn about the history and evolution of the food you are enjoying at their 777 Bienville St location. 
Galatoire's Restaurant
Galatoire's Restaurant, situated at 209 Bourbon St., is the epitome of elegance and a century-old institution in New Orleans. As the grand dame of the city's old-line restaurants, it holds an esteemed reputation as the consummate Creole French dining destination. This fine-dining classic offers a sophisticated experience within its upscale space, where patrons can indulge in exquisite French-Creole fare.
Among the delectable delights served, the Key Lime Tarts with Mango Sauce stand out as a true testament to Galatoire's time-honored culinary expertise.
Must-Try Local Classic New Orleans Cuisine – Famous restaurants in New Orleans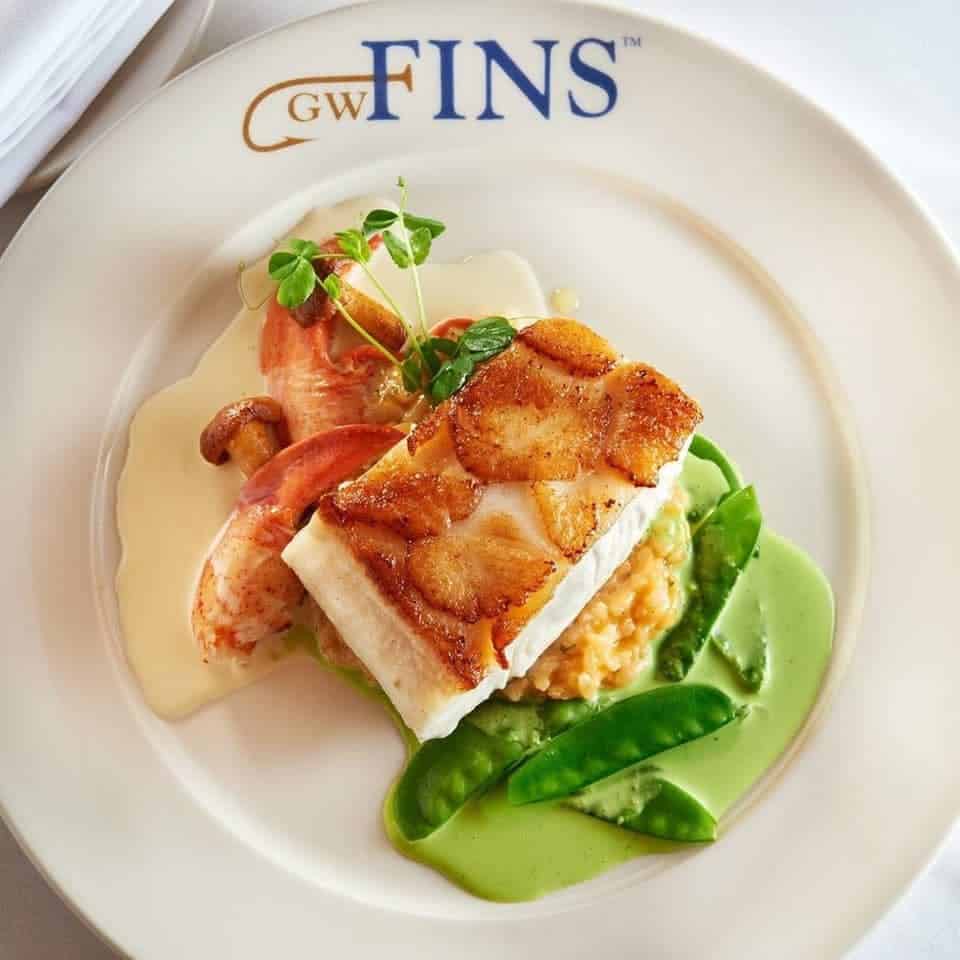 If you're looking for the best dining in New Orleans, you most definitely have to try the local cuisines. As a city known for its fresh seafood and Creole cuisine, you can find multiple wonderful restaurants that embrace the local culture. These famous New Orleans restaurants are some of our favorites. 
GW Fins A Seafood Delight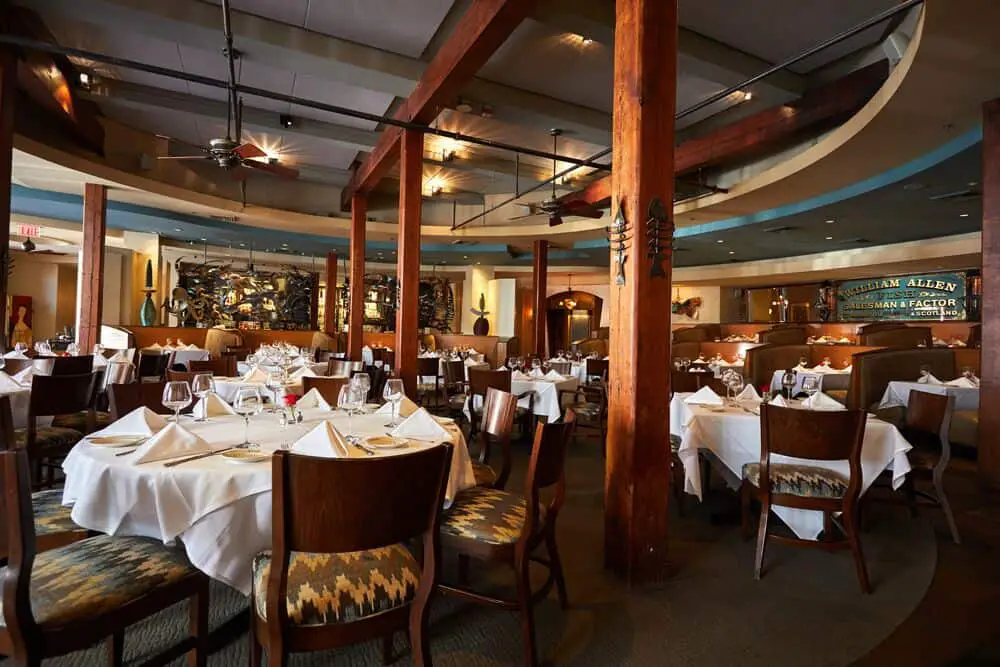 Offering the best seafood in New Orleans, GW Fins is easily our top choice when it comes to local seafood cuisines. With an average of 4.8 to 5 stars from diners, this restaurant offers high-quality seafood both from around the globe and locally.
With about a $50-$58 price range on a creative menu that changes daily to serve you only the highest quality food, you can find this gem on 808 Bienville Street. If you're also wanting to try dirty rice, you can try it at this beautiful restaurant.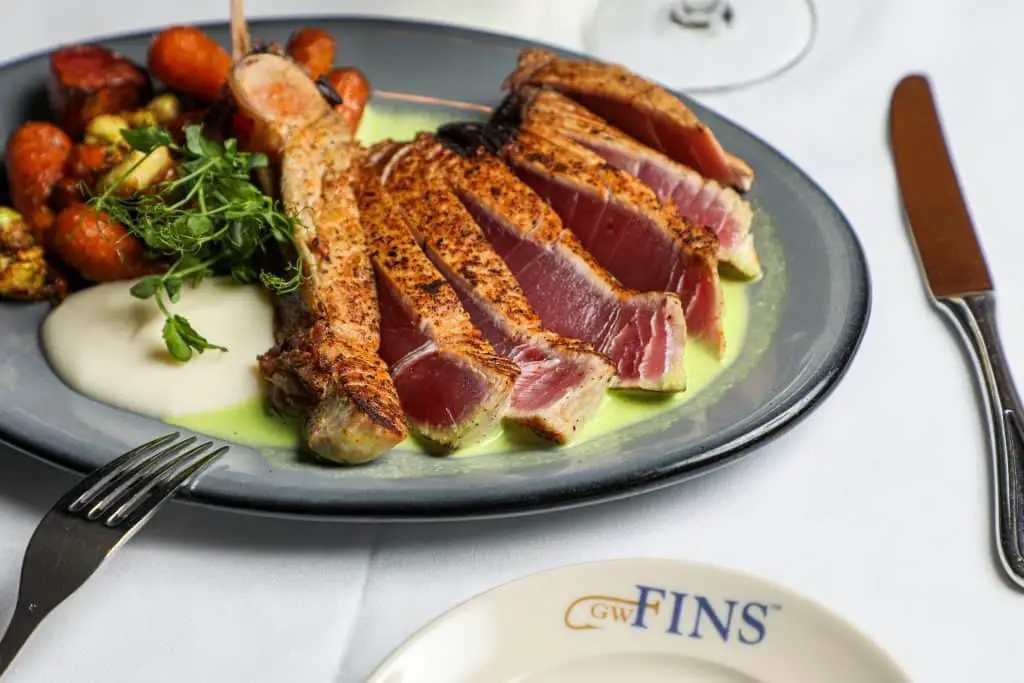 Jacques-Imo's Cafe: "Real Nawlin' Food"
Located in uptown New Orleans at 8324 Oak St, this casual restaurant, known as Jacques-Imo's Cafe, is a must for anyone looking to enjoy the local cuisine in a casual setting. 
Rated the best Cajun around in 2017 by USA Today, enjoy wonderful food accompanied by a casual and friendly environment. On your way out, grab a souvenir t-shirt or poster to remember your time at the uniquely decorated restaurant. 
Casual Dining at Sylvain
As one of the best restaurants in New Orleans' French Quarter for local cuisine, Sylvain offers a very casual dining experience at an affordable price. 
Choose from a small yet enticing menu as you enjoy either dinner or brunch in their self-proclaimed "unruly southern bistro." You can find this friendly restaurant at 625 Chartres St.
Olde Nola Cookery: "Spiced with History"
As one of the best restaurants in Nola, it is no wonder Trip Advisor rates the Olde Nola Cookery as the third-best restaurant to visit in New Orleans. Enjoy an array of local dishes in a comfortable yet colorful environment.
With a price range between $20-$25, this local restaurant offers options for individuals who are:
Gluten-free
Vegan
Vegetarian
This friendly, must-experience restaurant can be found at 205 Bourbon St.
Dooky Chase's Restaurant
Chef Leah Chase was a world-renowned chef and owner of Dooky Chase Restaurant in New Orleans, Louisiana. She was known for her inventive Creole cuisine, which earned her international acclaim. 
Chase began her career as a server at Dooky Chase's bar, where she eventually fell in love with the owner's son, Edgar "Dooky" Chase II. The pair married and took over the restaurant, which has been in operation since 1941. Under their leadership, Dooky Chase became a gathering place for the city's black community, hosting jazz musicians and civil rights leaders such as Thurgood Marshall and Dr. Martin Luther King Jr. 
Today, the restaurant is still family-run and continues to serve some of the best food in New Orleans. They also offer a lunch buffet. 
Cheap Eats Restaurants in New Orleans 
You aren't always up for the high prices that accompany fine dining. However, that doesn't mean you can't enjoy great food down in New Orleans! We've put together a few of our favorite 'cheap eats' restaurants that we are sure you will love. 
The Famous Willie Mae's Scotch House
Offering inexpensive American cuisine, Willie Mae's Scotch House is one of the best black-owned restaurants in New Orleans. Proclaiming to sell "America's best fried chicken," you will enjoy a delicious yet fairly priced meal in a warm and welcoming environment. 
With a price range between $7-$15, you can enjoy a meal here at 2401 Saint Ann St, only about a mile from the French Quarter. 
Juan's Flying Burrito: A Mexican Delight
Rated the number one Mexican restaurant in New Orleans, Juan's Flying Burrito offers a unique blend of New Orleans and Mexican culture. You can enjoy their full bar into the night or stop in for lunch. 
With an $8-$20 price range, you can't go wrong with this unique blend of cultures. You can find them in the lower garden district at 2018 Magazine St. 
Nine Roses Cafe: Vietnamese & Chinese Cuisine
Rated as one of the top Asian restaurants in New Orleans, Nine Roses Cafe offers a selection of affordable yet delicious options. With an elegant ambiance, you can enjoy authentic Asian cuisine that is sure to leave you delighted. 
You can find this family-owned business on 1100 Stephens St.
Majoria's Commerce Restaurant
As an inexpensive place to get breakfast or lunch, Majoria's Commerce Restaurant is known for its Po Boys. You get to pick between American and Creole cuisines in a friendly environment. 
Prices range between $3-$16 at this 300 Camp St location. This is a great option if you are just looking for a cheap yet good place to eat. 
New Orleans' Best Restaurants for Lunch
We've put together New Orleans's top restaurants for lunch so that you don't have to spend the whole day trying to decide. 
Mais Arepas: The Best Latin Cuisine in Nola
As an innovative Columbian restaurant, Mais Arepas offers an array of options, including mouth-watering:
Arepas
Ceviche
Chorizo 
Plantains
Stop in for lunch at their 1200 Carondelet St. location to experience their highly-rated food yourself. 
The Rum House: The Best Caribbean Cuisine
As one of the best New Orleans restaurants for Caribbean cuisine, The Rum House offers an extensive lunch menu and a lively atmosphere. Known as one of the best taco spots in the state, enjoy one of their margaritas or cocktails as you sit back and let the stress of your day just fade away.
You can find this break from reality at 3128 Magazine St. 
Katie's Restaurant and Bar
Named after the founder's grandmother, Katie's Restaurant and Bar offers Cajun family traditions and Creole cuisines at reasonable prices. As a family-operated, old-school restaurant, Katie's has been featured in:
Diners Drive-Ins & Dives
Food Network on the Road
Gambit Best of New Orleans 2013
You can find this gem one block from the canal street streetcar line at 3701 Iberville St.
Mambo's: #1 Restaurant in New Orleans
One of the most famous restaurants in New Orleans is easily Mambo's. They also happen to be one of the best places to catch lunch. Enjoy a selection of cuisines, including:
American
Seafood
Cajun
Creole
With a rooftop bar on the third floor and a casual yet sophisticated atmosphere throughout the first two floors, this restaurant is a celebration of diversity. 
You can find this famous restaurant in the heart of the French Quarter at 411 Bourbon St.
La Petite Grocery
Justin Devillier's La Petite Grocery is an Uptown gem in New Orleans, Louisiana. The restaurant is great for a business lunch because of the delicious food options and refined atmosphere. 
The blue crab beignets are a must-try, as they are famous for a reason. The dish consists of fried balls of dough filled with crab meat and served with a remoulade sauce. They are crispy on the outside and fluffy on the inside, and the crabmeat is succulent and flavourful. The beignets are a great way to start your meal, but they are also filling enough to be eaten as a main course. You might also want to try out their Turtle Bolognese, which features tagliatelle, sherry, parsley & fried soft-boiled egg!  
La Petite Grocery is definitely worth a visit if you're ever in New Orleans.
Best Brunch Restaurants New Orleans 
Looking to catch breakfast at lunchtime? No worries, we have you covered for that too. Here are our favorite places to catch brunch in New Orleans.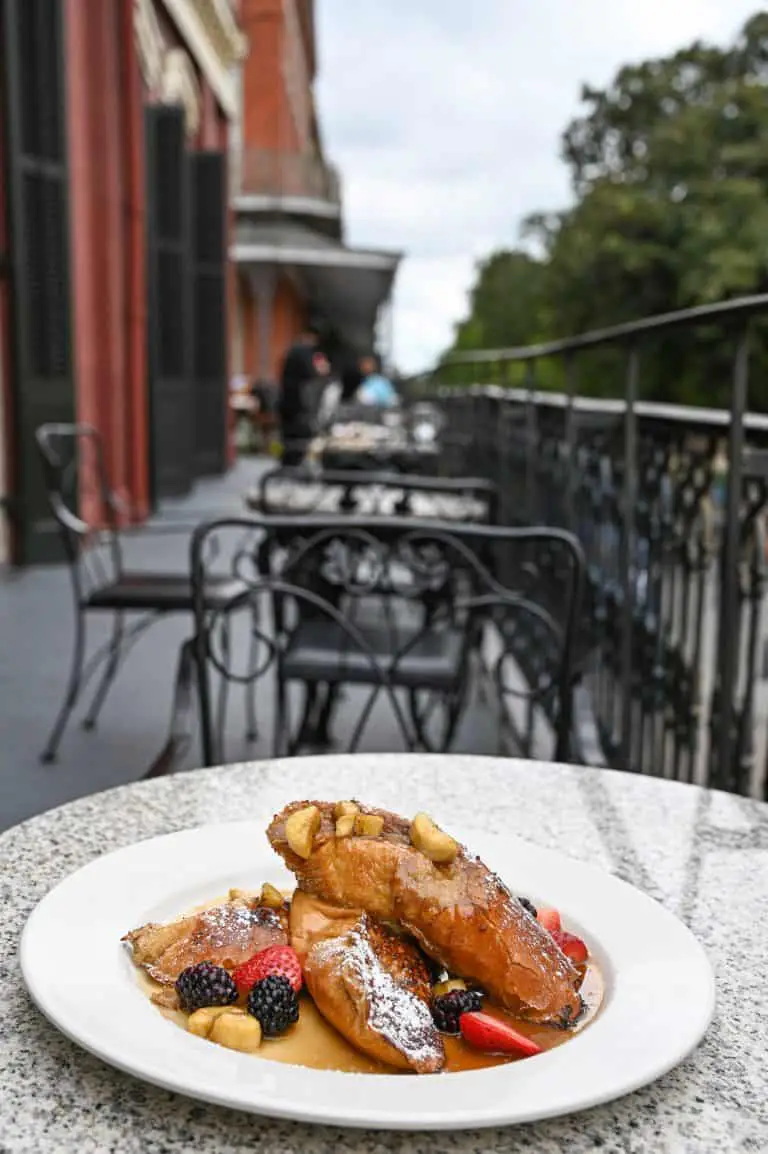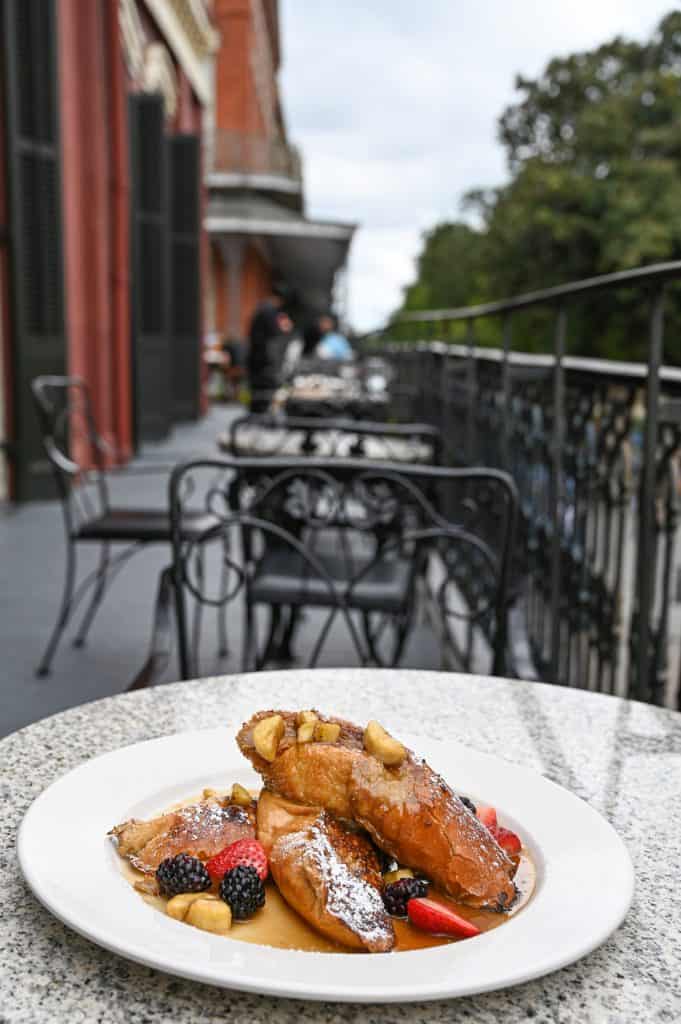 Famous Creole Cuisine at Mr. B's Bistro
With seasonal menus that are often updated, Mr. B's Bistro uses fresh, local ingredients to create authentic Creole food. Their Sunday brunch menu features eggs benedict and steak and eggs. 
With friendly and impeccable service, you'll enjoy classic southern hospitality in a welcoming setting at 201 Royal St in the heart of the French Quarter.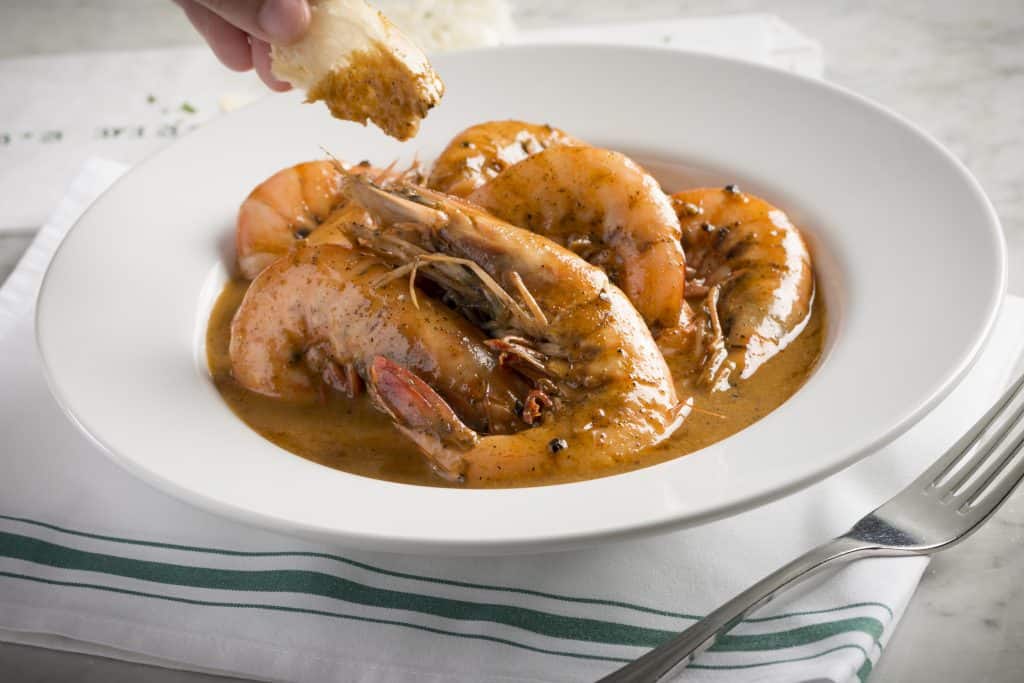 The Ghost at Muriel's Jackson Square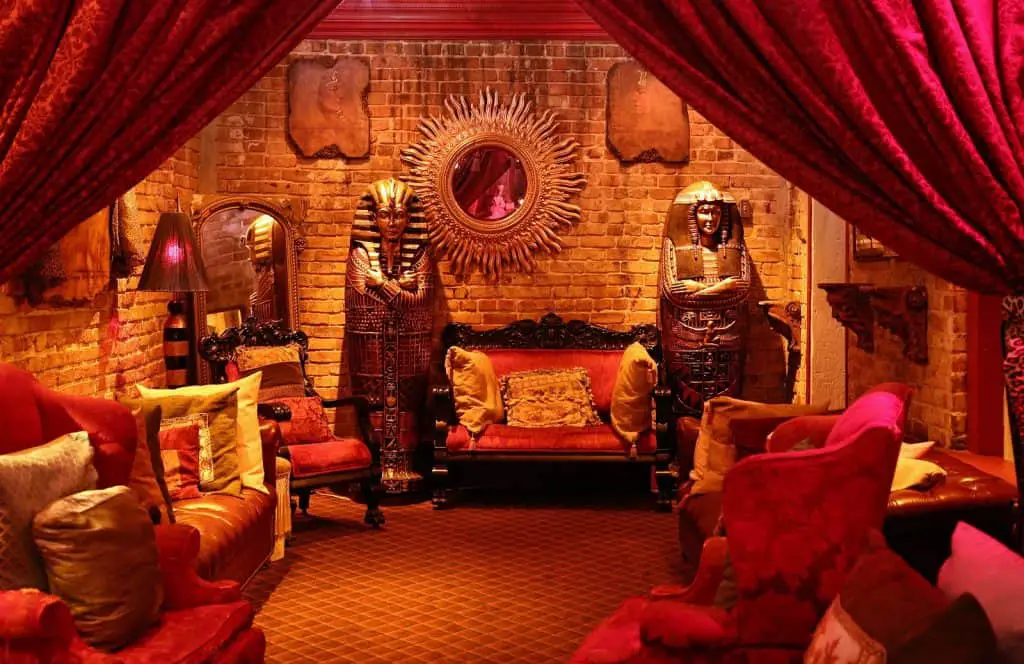 Famous for its paranormal activities, you can enjoy brunch at Muriel's Jackson Square and maybe experience a ghost sighting. 
Offering a large brunch selection routed in Creole cuisine, you can enjoy your meal in a sophisticated atmosphere. Prices range from $31-$50. 
Stop by and see what the ghost talk is all about at 801 Chartres St.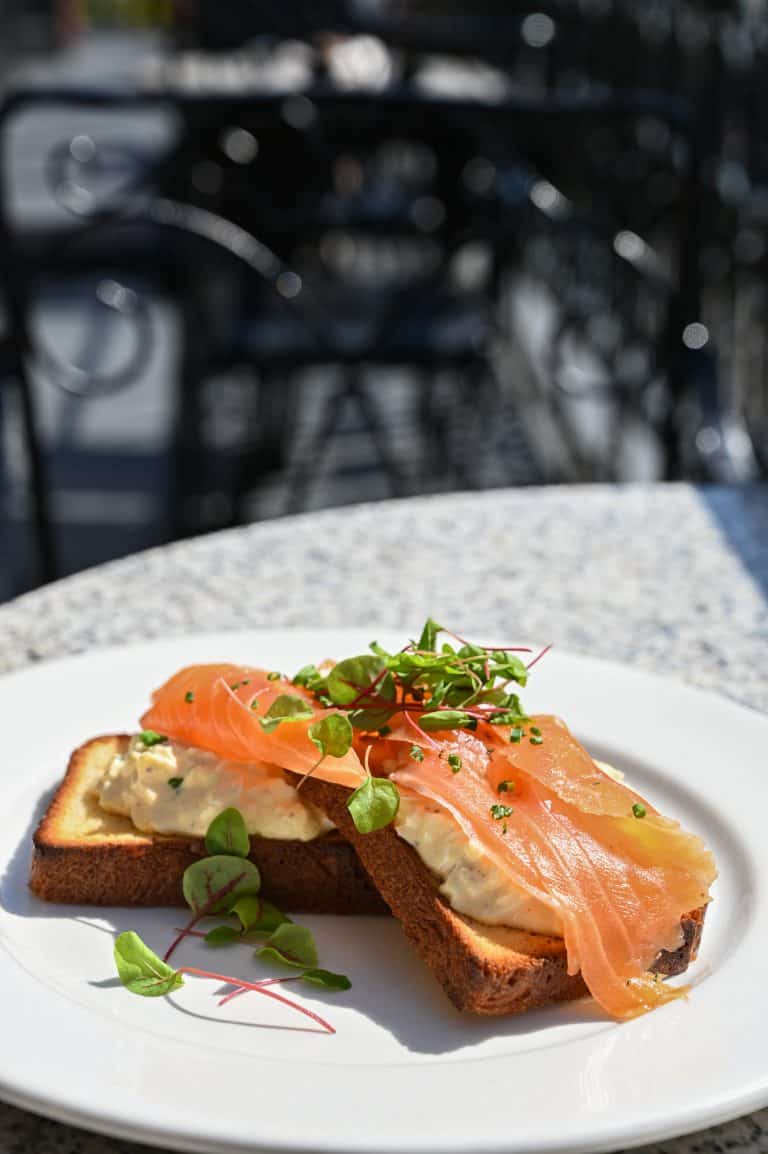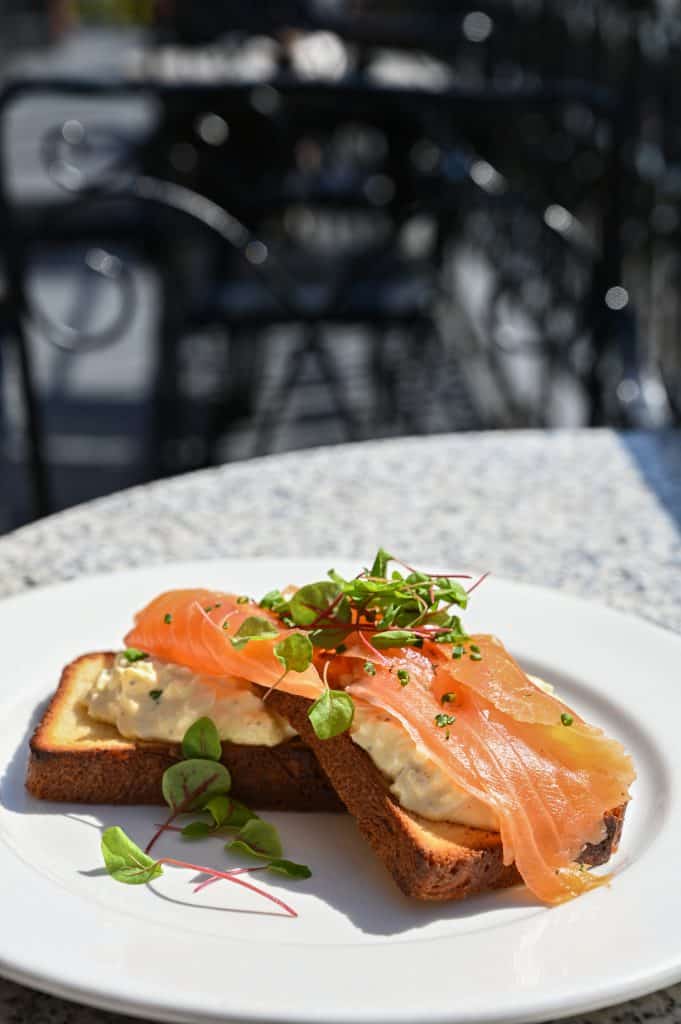 Meals from the Heart Cafe
Best known for its Crab Cake passion, Meals From the Heart Cafe is a vegan and celiac-friendly restaurant. Their menu reflects their mission to offer healthy American and Creole food that meets all your allergen requirements. 
Enjoy your brunch made with love at 1100 N. Peter's St Bay#13.
Divine Dining at Vessel Nola
Located within a church, Vessel Nola offers American cuisine mixed with New Orleans traditions. Their brunch served on weekends has a price range between $13-$32. 
The name 'Vessel' comes from the 12 unique glasses they use to serve their drinks within and from the Lutheran church the restaurant is within, which was modeled after a ship's hull.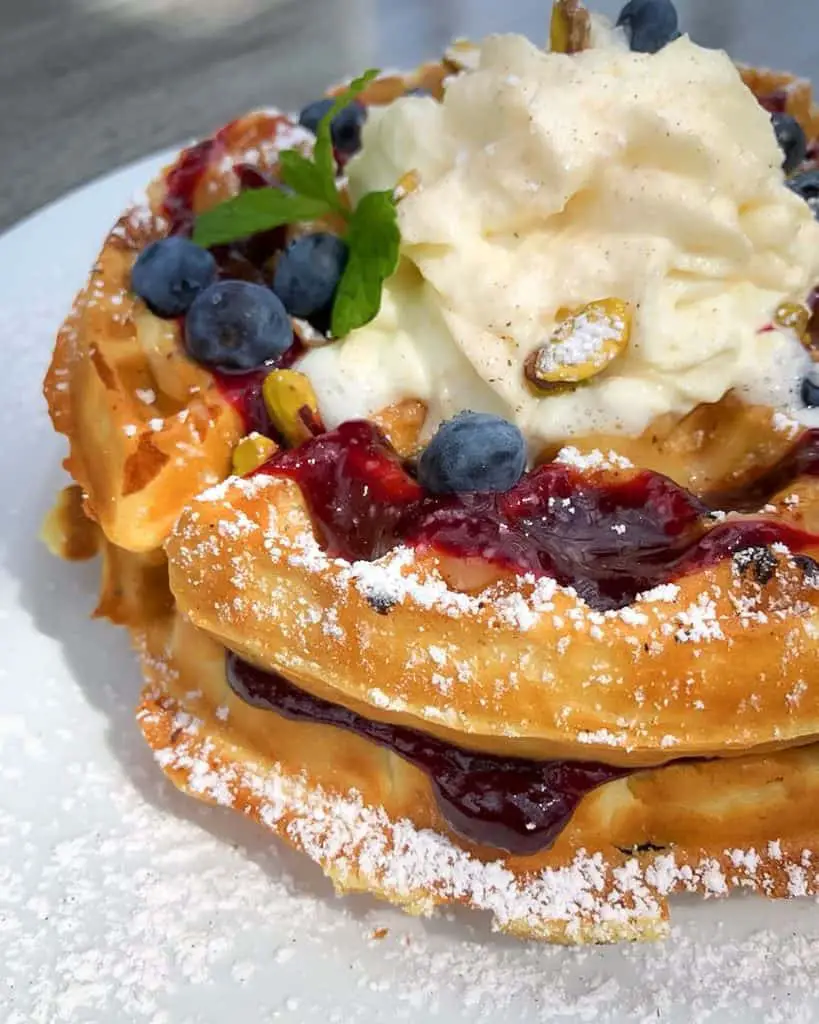 You can experience this unique brunch at 3835 Iberville St.
Best Restaurants in New Orleans for Takeout
In these trying times, many people are turning towards takeout instead of dining in. We don't blame you. That's why we went ahead and figured out which restaurants were the best for takeout.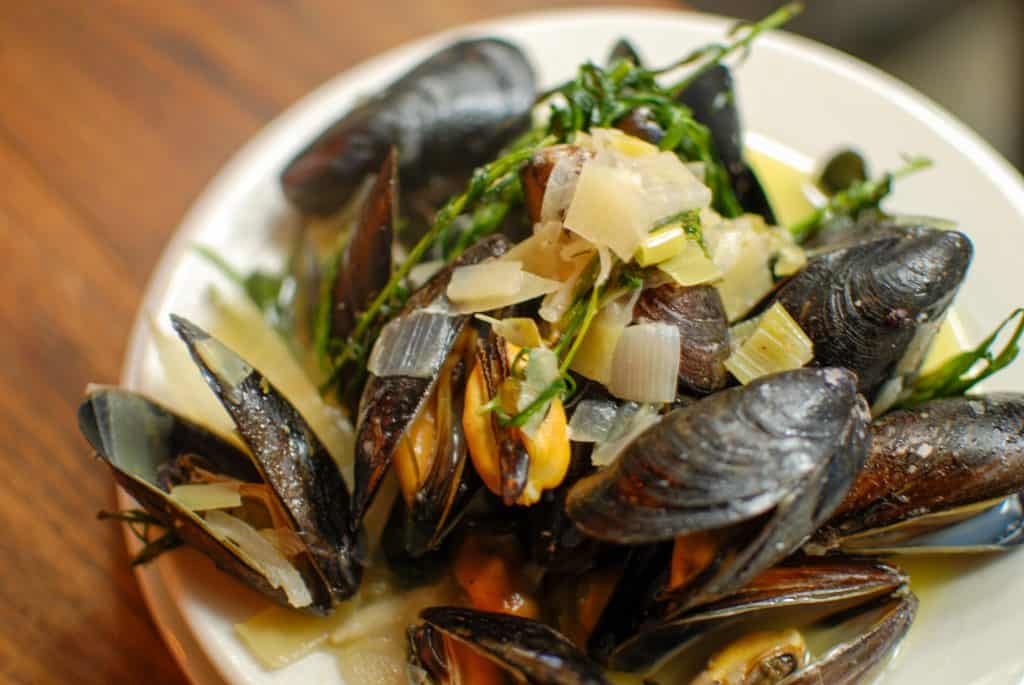 Bringing Home Fine Dining with Cafe Degas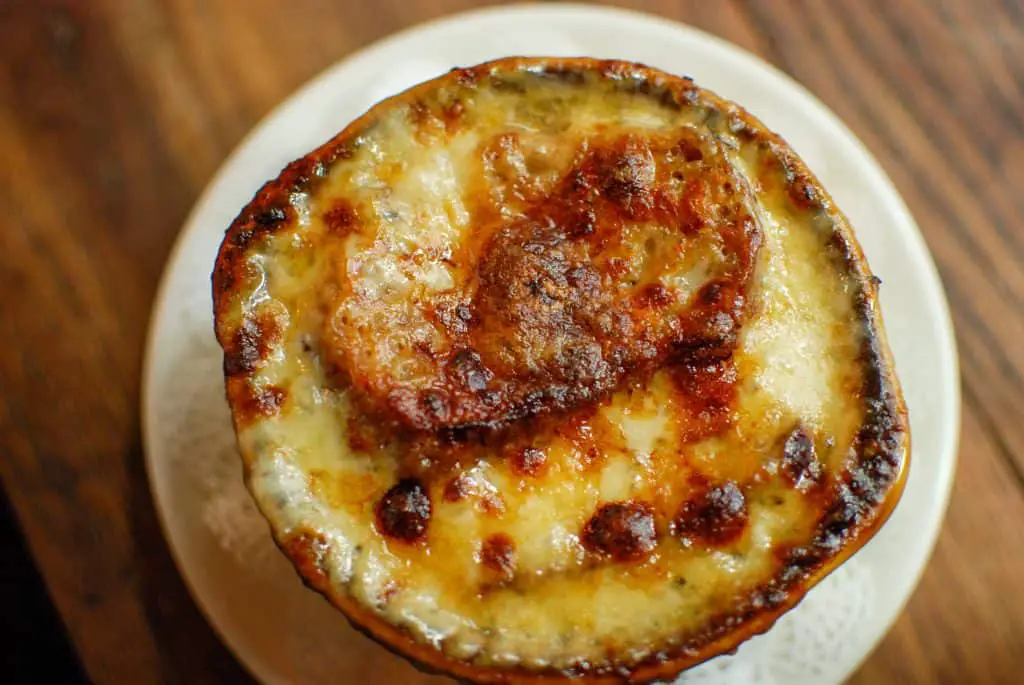 As a romantic yet casual restaurant, you can now experience Cafe Degas at home. Offering classic French Cuisine with a hint of Creole, they've expanded their options to offer curbside pickup. 
This way, you can still experience a romantic dinner in New Orleans without having to go out in public. Pick up your meal from locally sourced ingredients at 3127 Esplanade Ave.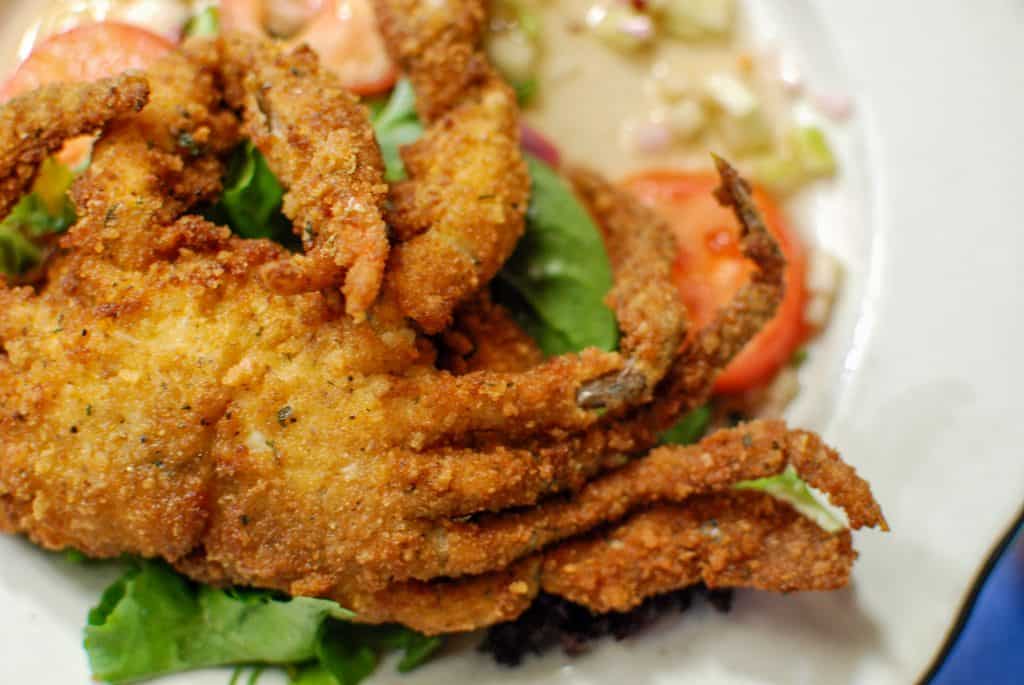 Enjoy Chophouse New Orleans
Are you looking to enjoy a steak or seafood dinner made with top-of-the-line cooking techniques from the comfort of your home? Chophouse New Orleans can make that happen with its takeout menu. 
Choose from an array of options, including:
Delmonico steak
Filet mignon
Florida stone crab
New York Strip
Pick up your mouth-watering dinner from the highest-rated steakhouse in New Orleans at 322 Magazine St.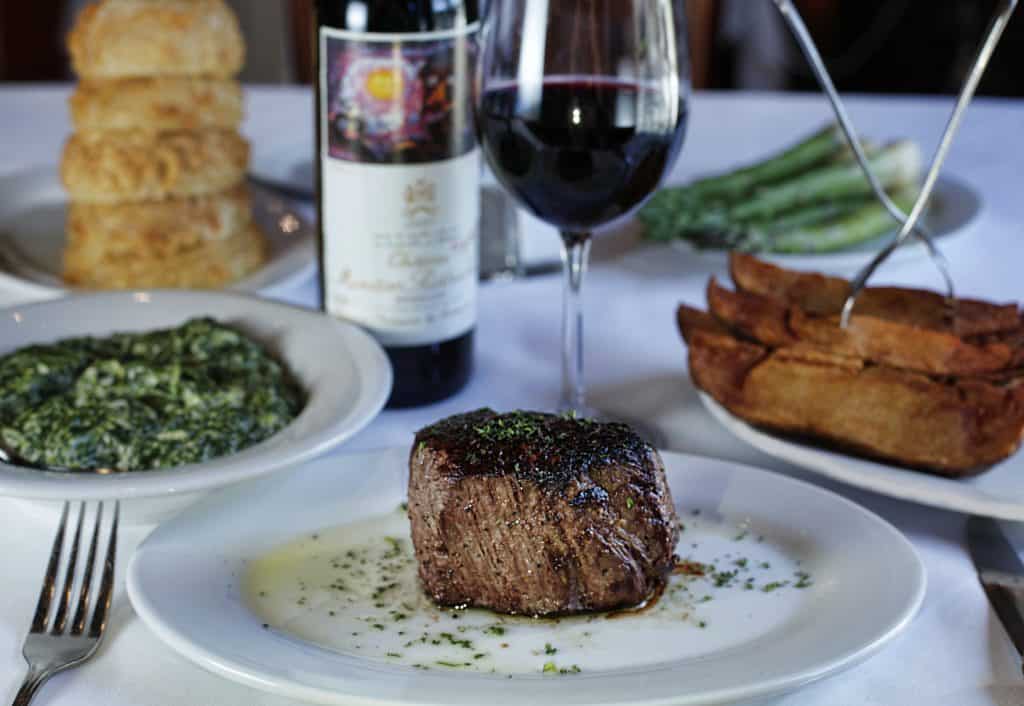 Affordable Takeout from Superior Seafood 
If you're not looking to break the bank but are craving authentic Louisiana Seafood, Superior Seafood is probably the choice for you. For under $30, you can experience an ever-changing menu that incorporates fresh ingredients into the meals. 
Order online and pick up your authentic meal at 4338 St Charles Ave.
Experience Atchafalaya Restaurant from Home
The Atchafalaya restaurant is known for embracing New Orleans culinary traditions while simultaneously pushing its boundaries of it. Now you can experience their tasty new creations and traditional favorites from the comfort of your home.
Whether you are looking for Creole brunch or supper, you can order and pick it up at 901 Louisiana Ave. 
Top Pubs in Nola
Trying to find an open pub nowadays can be difficult. Not to mention trying to find a good one. 
If you're looking to enjoy a nice pub in New Orleans, we have a few for you to consider.  
Ye Olde College Inn: Farm to Table
Offering Creole cuisine accompanied by twists on traditional New Orleans classics, Ye Olde College Inn defines farm-to-table. They own the farm adjacent to the restaurant, where they get a variety of fresh produce that goes directly into your meal. 
Enjoy their extensive alcohol menu as you eat your freshly prepared meal at 3000 South Carlton Ave. 
Kick Back at Bourbon Street Drinkery
With a friendly and comfortable atmosphere, Bourbon Street Drinkery is a great place for lunch or dinner. Enjoy their list of alcoholic beverages as you eat your American cuisine. 
Listen to live music every day at their 217 Bourbon St location.
Eating at The Bulldog Uptown
The Bulldog Uptown is another good option to consider when in New Orleans. 
You can enjoy fresh dishes such as Crawfish Banditos and Tex-Mex Egg Rolls, complemented by their extensive cocktail and craft beer selection. You can also partake in any of their multiple charity events that support their local community. 
This friendly pub can be found at 3236 Magazine Street. 
Best Dessert Spots
Looking for something sweet and savory? So are we. That's why we put together this list of the best places to find dessert in New Orleans. 
Loretta's Authentic Pralines: #1 Bakery
Located in the French Market at 1100 N Peters St, you can find Loretta's Authentic Pralines.
Choose from different types of savory:
Cookies
Fudges
King's cakes
Pralines
What makes this bakery that much more special? Loretta was the first African-American woman in New Orleans to own/operate a successful Praline company. She has continued to do so for over 35 years. 
Angelo Brocato Ice Cream
An Italian ice cream shop/bakery, Angelo Brocato Ice Cream offers an array of delicious treats that are sure to satisfy anyone. Choose from their list of:
Biscottis
Cannolis 
Gelato
Pastries
Considered one of the best places to get dessert in New Orleans, you can find this welcoming business at 214 N Carrollton Ave.
Pralines from Southern Candymakers
Known for their award-winning pralines, Southern Candymakers offers a large array of treat options, including:
Divinity 
Nuts 
Toffee
Tortues
You can find this authentic, handmade candy at 334 Decatur St. 
Delicious Laura's Candies
Are you looking for a huge array of desserts from one of New Orleans' top dessert destinations? Laura's Candies may be the place for you. They offer a selection of:
Candy-coated pecans
Chocolate
Fudge
Ice cream
Pralines
Truffles
There is sure to be something to satisfy your cravings. Located at 331 Chartres St, this business is the oldest candy shop in New Orleans. 
Enjoying Your Food at a Classic New Orleans Restaurant
The next time you search for "New Orleans restaurants near me," make it easier on yourself and choose one from our list. We take pride in providing you with the best possible restaurant recommendations so that you can spend less time searching and more time eating. 
Looking to take a day trip west to Lafayette, Louisiana? Check out our top restaurant picks for Lafayette, LA.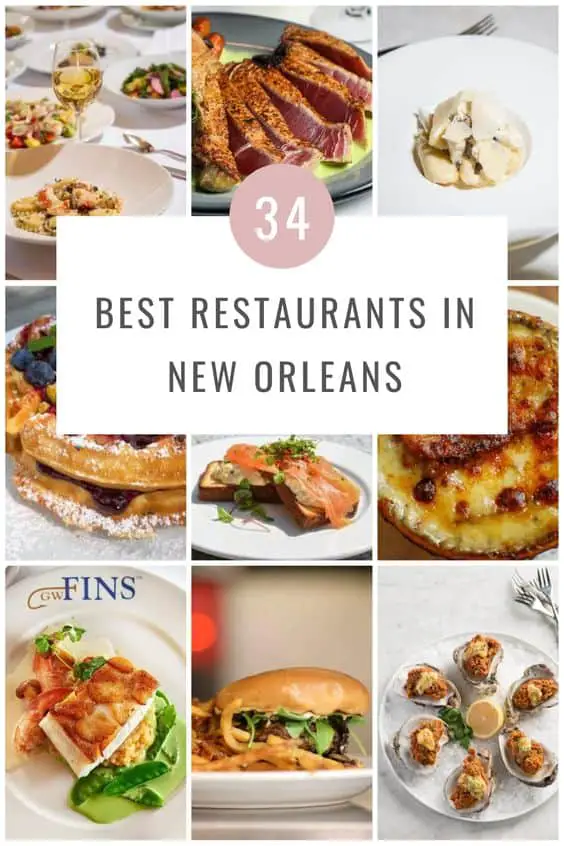 Frequently Asked Questions 
What Is the Most Famous Food in New Orleans?
The most famous food in New Orleans is undoubtedly gumbo, a rich and hearty stew that often features ingredients like seafood (including fried shrimp), chicken and sausage, combined with a flavorful mix of vegetables and spices.
What Are the Top 10 Foods in New Orleans?
The top 10 foods in New Orleans include gumbo, jambalaya, beignets, crawfish étouffée, po'boys, red beans and rice, muffuletta, oysters Rockefeller, bananas Foster, and fried shrimp. You're sure to have a memorable meal with any of these delicious eats. 
What Is the Best Food to Try in New Orleans?
While there are many fantastic dishes to try in New Orleans, be sure to sample the city's iconic gumbo, which offers a true taste of the region's rich culinary heritage.
What All Is on Bourbon Street?
Bourbon Street is a lively thoroughfare in the heart of New Orleans' French Quarter, famous for its vibrant music scene, historic architecture,