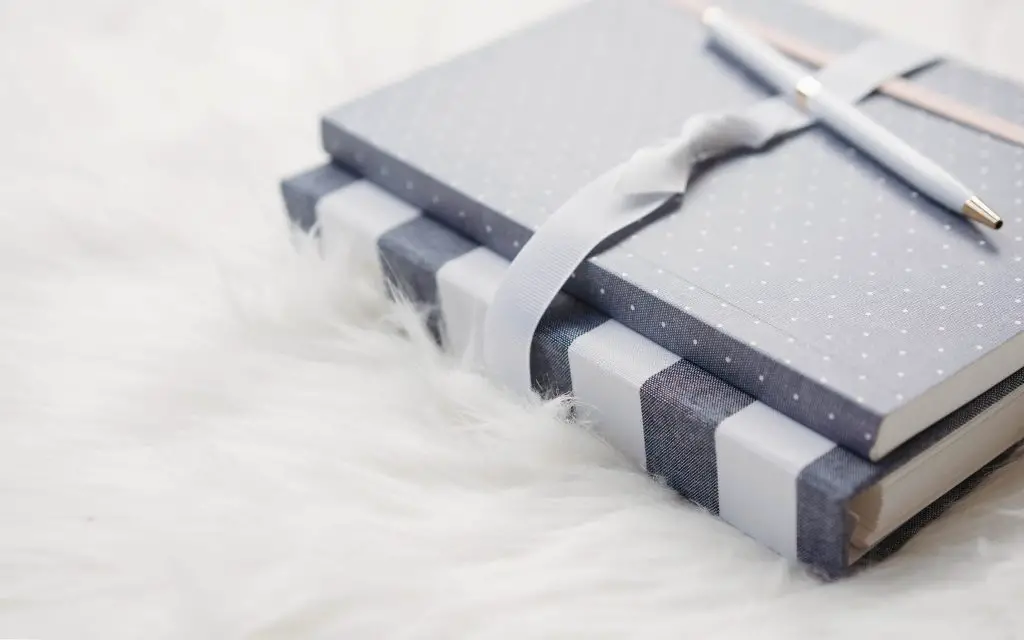 Setting goals is an essential first step to achieving them. But how do you make sure your goals are achievable? Let's get you the best goal planner for you to achieve all your goals.
Goal setting is a process of defining what you want, identifying the steps for attaining it, and then breaking those steps into manageable parts you can achieve one at a time.
The key to success in goal-setting is making sure your plan includes measurable milestones, so you know when you've reached each stage. Keep track of everything by writing down your thoughts with our options for the best goal-setting planners!
Finding the Right Planner to Achieve Success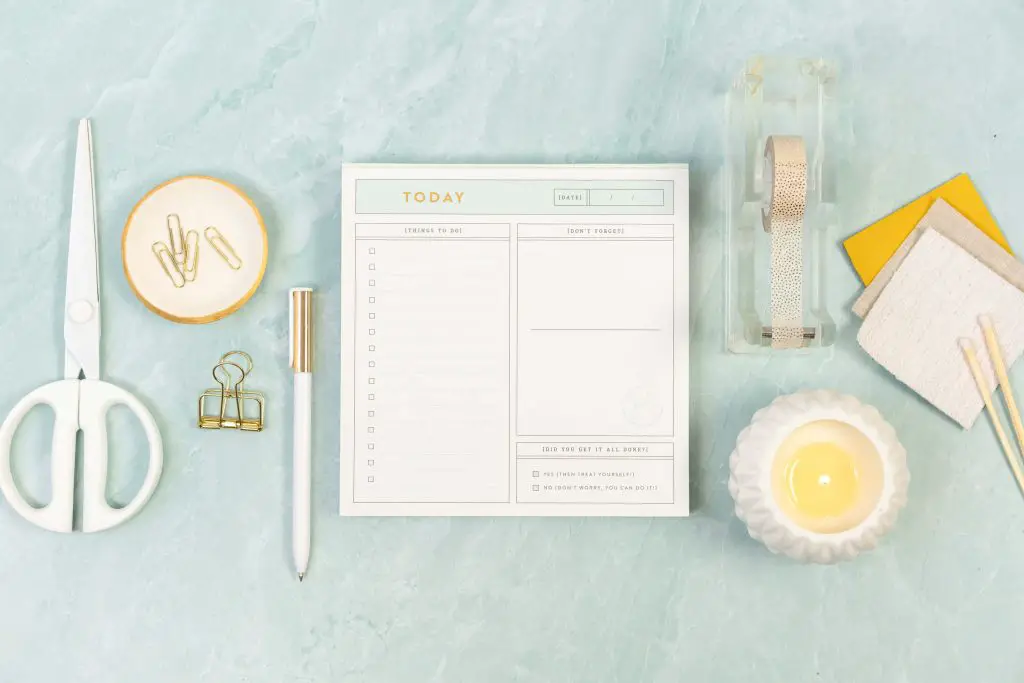 You have set goals, but now you're wondering what goal-setting system you should use. It is a question you might be asking yourself often. And while there are many different goal-setting and planning methods, it's important to find one that speaks to your big goals and personality. To make things easier, we've compiled a list of planners that will help you stay organized and committed and keep track of your long-term goals. But first, let's look at the different types of planners that you'll find on the market.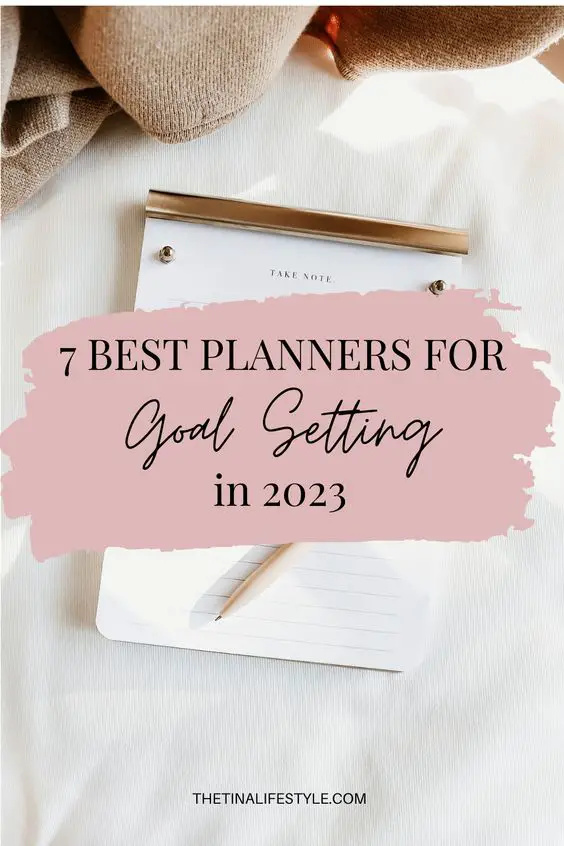 Productivity Planners
Productivity planners help you manage your time and stay on track with your goals. They come in many different forms, but all have the same goal: to help you be more productive. Most planners have a calendar where you can track appointments and deadlines, as well as a space to write down your to-do list. It is a great way to see all of your tasks at a glance and plan out your day accordingly.
Most planners also have a goal-setting section to help break down your larger goals into smaller, more manageable steps. By writing down your goals and tracking your progress, you are more likely to achieve them. There are many different productivity planners available, so find one that speaks to you.
Goal Setting Planners
Goal-setting planners are tools used to help individuals plan and track their goals. Using a goal-setting planner can be extremely beneficial in helping someone achieve their goals. Most goal-setting planners come with different features, such as: tracking progress, setting deadlines, plotting out steps required to reach the goal, and measuring achievements.
Weekly Planners
Weekly planners are used to help individuals with their weekly planning. It lets people see what they need to accomplish every week with weekly planning pages and helps them stay on track. They include weekly pages and often include a section for weekly goals and a section for weekly tasks.
Monthly Planners
Monthly calendars and planners are a great way to stay on top of your goals and tasks. They provide a monthly calendar and monthly planning pages for writing down your thoughts and ideas. It is a great way to see your progress and monthly goals and stay organized visually!
Goal-Setting Journals
Goal-setting journals are a great way to keep track of your progress and stay committed to your goals. They can help you visualize your goals and develop a plan to achieve them. Most goal-setting journals include journaling spreads and prompts that will help you get started.
The Best Planners For Goal Setting and Stay Focused
Clever Fox Planner – Undated Monthly Life & Weekly Planner
The Clever Fox Planner is a weekly and monthly life planner that can help you stay focused and organized. You'll get to define and break down your short and long-term goals in each area of your life and incorporate these goals into your monthly, weekly, and daily agenda. It also comes with planner stickers.
Full Focus Planner – Tackle Your To-Do-Lists
The Full Focus Planner is designed to help you tackle your to-do lists head-on. It's a great tool for getting organized and staying on track. The planner helps you break your goals down into manageable steps, and it encourages you to stay focused and motivated. It's a must-have for anyone who wants to achieve their goals!
Passion Planner – Undated Daily Planner
The Passion Planner is an undated daily planner that can help you stay on track with your goals. It's filled with inspirational quotes and weekly challenges to keep you motivated. The best part is that it's customizable, so you can make it fit your own unique needs.
Panda Planner – Weekly and Monthly Planner
The Panda Planner is a weekly and monthly planner that helps you stay on track with your goals. The layout is designed to help you focus on one goal at a time, and the weekly view lets you plan out your tasks for each day. The monthly view gives you an overview of your progress so far and helps you stay focused on your long-term goals.
Day Designer Planner – Daily, Weekly Layouts with Hourly Planning
The Day Designer Planner is a daily and weekly planner that features hourly planning. It's perfect for people who want to stay on track and make the most of their time. The layout is simple and easy to use, and it comes with a variety of colors and cover designs to choose from.
The Self Journal – Monthly, Weekly, Daily Planner
The Self Journal is a goal-setting, undated planner that will help you stay committed and keep track of your progress. This planner allows you to write down your goals, track your progress, and set deadlines for yourself. It's the perfect tool for anyone who wants to achieve their dreams!
The monthly view gives you an overview of how far you are on achieving your long-term goals, while the weekly spread features space for writing down tasks and setting deadlines.
Bullet Journal – Create Your Goal-Setting Planner
Leuchtturm1917 is a notebook that has been designed with the busy, creative person in mind. It can be used as a goal planner by using monthly or weekly spreads to measure progress toward achieving specific objectives. Leuchtturm1917s are great for bullet journaling, and they come in many different colors.
You can create your weekly layouts and monthly spreads with a Bullet Journal. You can also add a habit tracker, do your meal planning, and create a vision board all in this one planner.
Leuchtturm1917 also offers fountain pen-friendly paper to make your writing experience even better!
You might also enjoy : 
Final Thoughts on The Best Goal-Setting Planners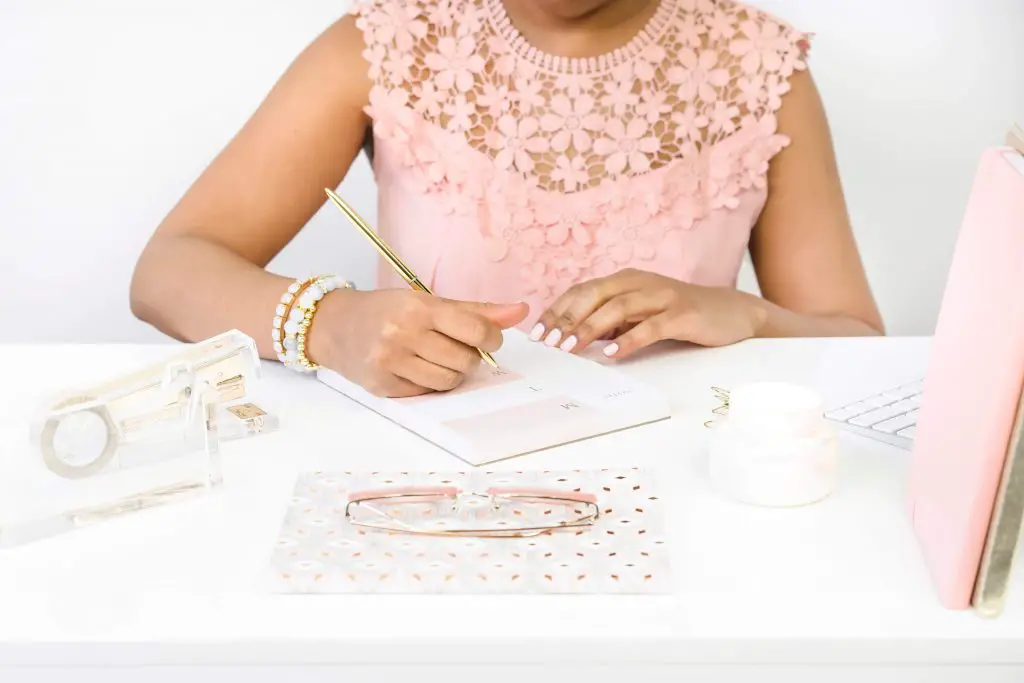 We hope you've found the perfect goal planner for you! These planners are great tools for helping you stay on track and achieve your dreams. They come in various colors and styles, so you're sure to find one that speaks to you. Make sure to choose a planner that fits your lifestyle and helps you stay organized. We wish you the best of luck in reaching your goals!
Frequently Asked Questions 
What Is the Best Planner for Goal Setting?
The best planner for goal setting in 2023 is subjective and depends on your personal needs. However, some of the top-rated goal planners include the Clever Fox 13 Week Ultimate Achiever's Planner, the 100-Day Goal Journal, and the Panda Planner Pro. Each planner system offers unique features to guide your path forward.
How Do I Make My Own Goal Planner?
Creating your own goal planner involves identifying your yearly goals and breaking them down into monthly, weekly, and daily tasks. Include sections for self-care activities and a daily gratitude journal to maintain a positive mindset. You can customize it further by adding a section to write notes or reflect on the week's wins.
How Do I Create a Goal Setting Template?
A goal-setting template should start with an area for defining your long-term goals. From there, break down these goals into actionable steps on a yearly, monthly, weekly, and daily basis. Include sections for tracking progress, reflecting on accomplishments, and adjusting goals as needed.
What Does a Goal Planner Do?
A goal planner provides a structured system for setting, tracking, and achieving goals. It helps you visualize your path forward, stay organized, and remain focused on your priorities. It can also serve as a tool for self-reflection, allowing you to note progress and celebrate successes.
What Do You Write in a Goal Planner?
In a goal planner, you write your goals, action steps, deadlines, and progress updates. You may also wish to include notes about challenges encountered, solutions found, and any changes made to your goals. A section for daily gratitude and self-care activities can also be beneficial.
What Is a 5-Year Goal-Setting Planner?
A 5-year goal-setting planner is a tool that helps you plan and track your goals over a five-year period. It assists in clarifying your goals, ensuring they are specific and measurable, and confirming they align with your long-term vision.
What Should a Goal Planner Include?
A goal planner should include sections for goal setting, action steps, progress tracking, and reflections. It can also include spaces for daily gratitude entries, self-care activities, and notes.
What Is Lifetick?
Lifetick is a web-based software that offers tools for setting and tracking goals. It allows users to align their daily actions with their core values and long-term objectives.
What Is a Goal Setting Planner?
A goal-setting planner is a tool designed to help individuals set, track, and achieve their goals. It provides structure and guidance to help users break down large goals into manageable tasks and steps.
Do Planners Help With Goals?
Yes, planners can significantly help with goals. They provide a structured system for setting, tracking, and achieving goals. They also offer space for reflection, allowing users to adjust their strategies as needed and celebrate their successes.