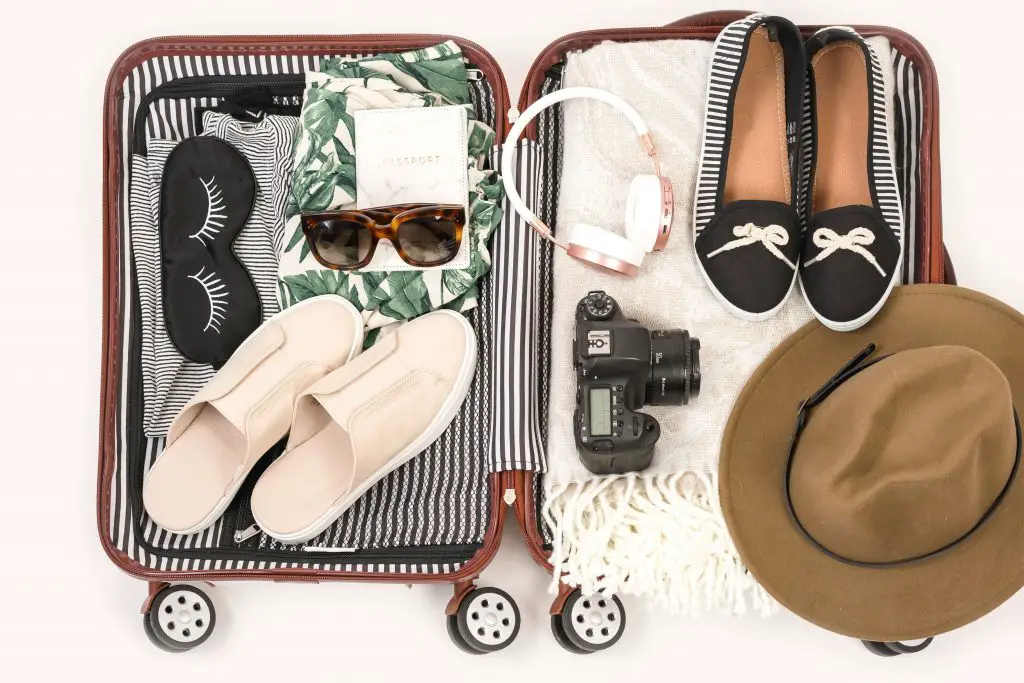 Are you getting ready for your next adventure? Whether you're planning a nature hike or an urban exploration, it's important to be prepared for your next vacation. Here are some of the best gadgets to include in your travel kit. Several different gadgets can make your travel experience easier and more fun. Many devices can help you stay organized and up to date, and there are also helpful gadgets to make your travel adventure more adventurous.
Travel Tips to Make Traveling Easier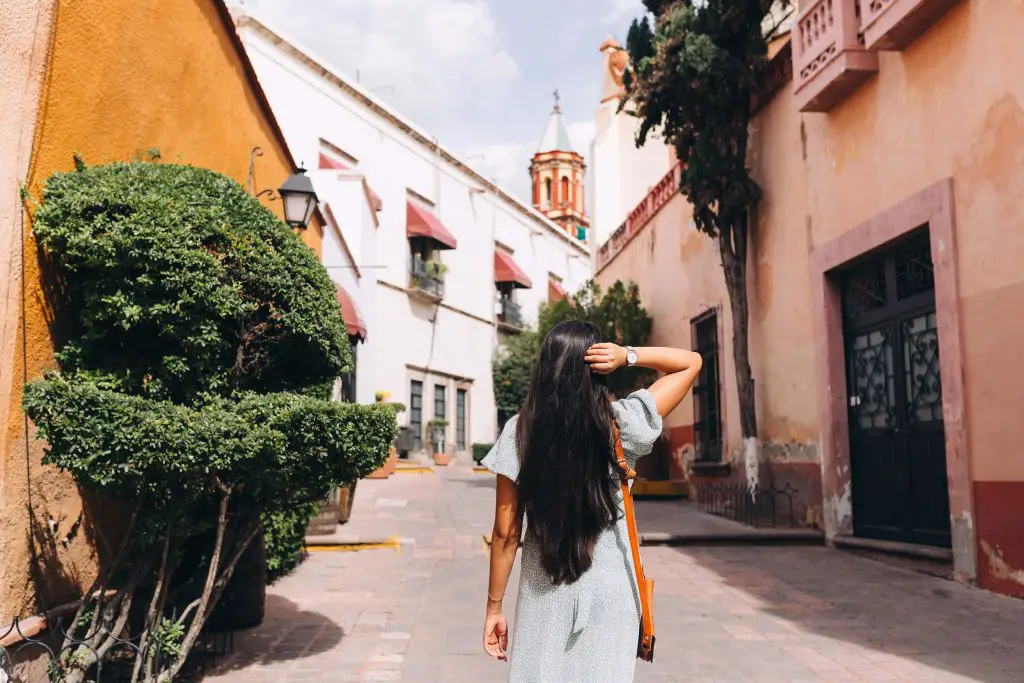 Traveling can be a lot of fun, but it can also be a lot of work. If you want to make your journey a little easier, follow these tips:
Make a list of what you need to pack and check it twice. It will help you avoid packing unnecessary items and help you remember everything you need.
Get organized before you go. Make sure you know where your passport, tickets, and other important documents are located so that you can access them easily if needed.
Pack light. You don't want to be lugging around heavy suitcases all day long! Try to pack only the essentials and leave the rest at home.
Plan ahead for transportation needs and customs visits. It's always a good idea to know where you are going and how you will get there and what the customs requirements for your destination might be.
Have fun! If you follow these tips, traveling should become easier and more enjoyable for you!
Essential Travel Accessories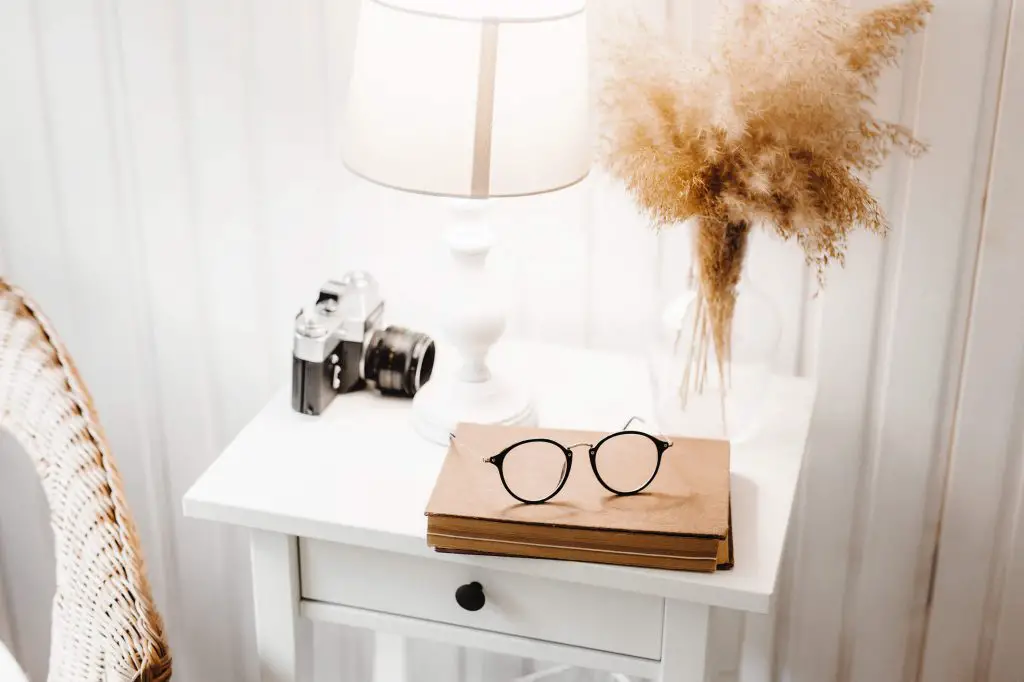 There is nothing worse than being in the middle of your trip and realizing you forgot to pack something vital. You can avoid this by packing ahead, but what if you're on the go? The next time you travel, take these four items with you: a water purifier bottle, water bottle, sandless beach mats, and flip flops. These will help make your travels easier while also making life more convenient. Let's explore why each item should be included in every traveler's arsenal.
Water Purifier Bottle
A purifier bottle uses UV light or boiling to purify water and remove silt and pollution. Once purified, the water inside tastes exactly like tap water in your home country. It eliminates one worry when traveling abroad – drinking contaminated tap or bottled water that could cause illness. It saves money by eliminating the need for bottled drinks and reduces plastic waste from bottles that cannot be recycled abroad.
Water Bottle
You will only need bottled water while traveling when you are not at your hotel or hostel but instead out exploring. In this case, having an empty water bottle with you will be extremely helpful in filling up from a public tap or drinking fountain, which can be found in most major cities. Keeping a water bottle on hand is also a good idea because you will be refilling your purifier bottle with tap water.
Sandless Beach Mats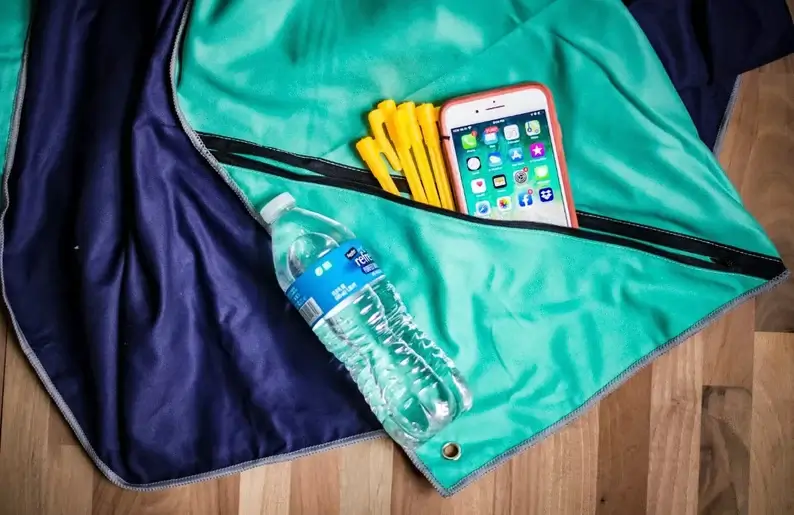 These mats are like a personal oasis for anyone not interested in spending their beach day on hot, rocky ground. They roll up into nothing but weigh little and take up very little room in your bag. They open to an area large enough to fit two people when you set them out comfortably. The mats are waterproof and make beach days much more comfortable by providing shelter from the elements while also saving your legs from rocks when laying out in the sun.
Flip Flops
Having a pair of flip-flops is essential for every traveler. These shoes take up almost no room in your bag and can be worn anywhere, even if you end up at a fancy dinner or must visit the bank. Even better, they protect your feet from potentially dirty floors in buses and subways. Flip flops are also useful for onboard boats where water shoes could get lost overboard!
Coolest Travel Gadgets
Every traveler should have a few essential gadgets in their kit. These gadgets make traveling easier and more comfortable and even make your trip more fun. Here are some of the cool gadgets for travelers out there.
Video Recording Sunglasses
One of the best gadgets for travelers is video-recording sunglasses. These sunglasses can record HD 720p videos and take 5MP photos, and they work as regular sunglasses too! This gadget has a wide-angle lens for more coverage and tilts up to 45 degrees for group shots.
Foot Warmers
Some destinations are cold year-round, so it always helps to have something warm to put on your feet. This gadget is battery-operated and works for up to 8 hours so you can keep your toes nice and cozy.
Washing Machine
Another must-have gadget for travelers is a washing machine. This clothing appliance lets you wash your clothes while on the road without paying expensive hotel fees. It also doesn't require an external power source so that you can use it anywhere in the world.A cool travel gadget that every traveler should have is a mini washing machine. This portable clothes washing machine lets you wash your clothes while on the road without having to pay expensive hotel fees. This clothing appliance also doesn't require an external power source so that you can use it anywhere in the world.
Urination Device
Another must-have gadget for travelers is a urine funnel and tube device. This gadget lets you relieve yourself while standing up and facing away from public toilets. The device can be used by both men and women and comes with a tube to attach to your clothing.
Flask Light
A cool travel gadget that every traveler should have is a flask light. This flashlight doubles as a flask that can hold 4 oz of liquid. This gadget is great for emergencies or outdoor activities at night. The flashlight has three modes: low, strobe, and SOS.
Travel Steam Iron
Everyone should have a portable travel steamer. This gadget is better than ironing, which takes time and lots of effort, espeCially when traveling. A travel steamer is small and very easy to use, so it's a great tool for people who don't want to bother with ironing.No matter what, don't forget to pack your travel steamer! A travel steamer is better than ironing because it takes less time and effort while you're traveling. It's small, so it's very easy to use, making it a great tool.
Travel Vacuum
Another essential travel gadget is a travel vacuum. This small, battery-operated vacuum sucks up water and dirt from clothes, shoes, cars, or any other hard surface you want to clean quickly while on the go.
Travel Gear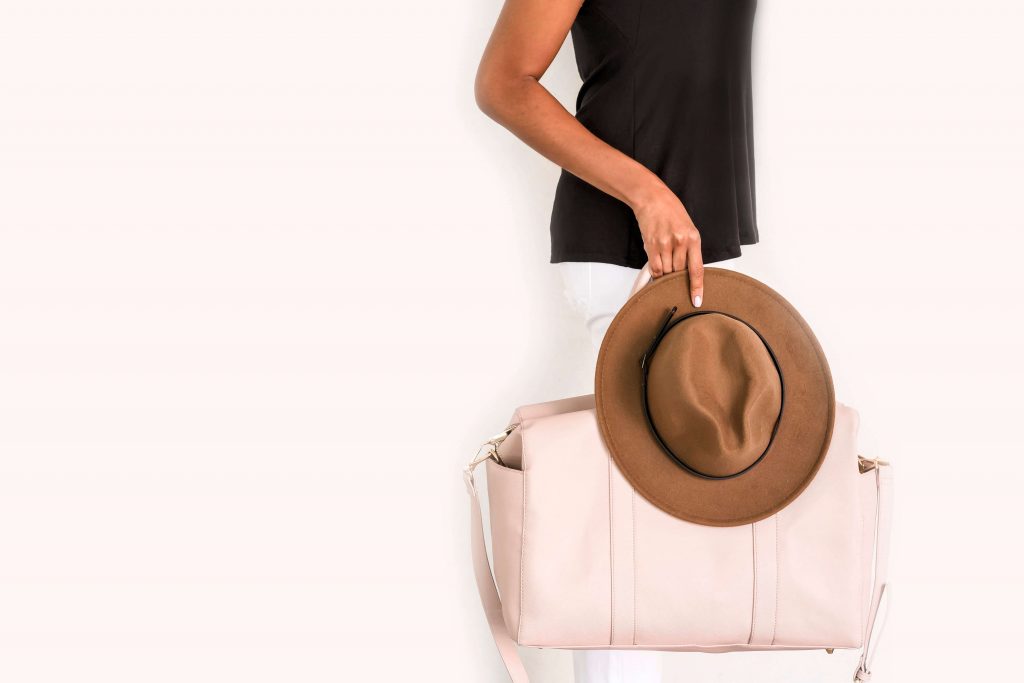 It is important to have the right gear to make the experience as smooth as possible when traveling. These gadgets will help you on your next trip.
Convertible Backpack
This backpack can be converted into a suitcase, making it easy to travel with all of your belongings.
Carry On Suitcase
A carry-on suitcase is a must-have for any traveler. It ensures that you have a place to store your belongings without checking them in at the airport.
Tree Tents
If you are looking for a unique camping experience, consider using a tree tent. These tents attach to trees and provide a comfortable sleep at night.
Luggage Scale
A luggage scale is essential for anyone trying to keep their luggage weight down. A digital scale will weigh your bags quickly and easily, so you will know if additional charges are necessary.
Travel Pillow
This neck pillow provides cushioning for when you need to rest on the go. It can be stored in a pocket when not used, so it is easy to carry around.
Smart Suitcases
Smart suitcases allow you to check the location of your luggage using a GPS tracker. If you are worried about losing your luggage, this will help assure you that it is not lost or stolen.
Scrubba Washing Bag
Scrubba bags make personal washing easy. Fill the bag with water, add soap, and then scrub your clothes to clean them. It is a great option for anyone who cares what their clothing looks like when away from home.
Compression Packing Cubes
Packing cubes keep your suitcase organized by storing each article of clothing in an individual cube-shaped pouch. It ensures that your clothes do not get wrinkled while traveling and allow you to gain saving space.
Wallet
This Jet Set Travel Large Messenger Crossbody bundle with Passport Case Holder is a must-have for anyone who travels abroad frequently. It holds a passport or plane ticket, so you will always have the important paperwork with you whenever you need it.
Best Tech Gadgets
The best way to prepare for a trip is by packing up all your gadgets and accessories. Here are the top tech travel gadgets that you should bring with you on any journey, as well as some of their features so that you can make an informed decision before packing them in your suitcase.
Portable Hotspot and Power Bank
This gadget allows travelers to create their very own personal network without having to rely on public Wi-Fi networks for internet access. The portable hotspot also comes with a portable battery charger that charges other devices while they're connected through USB ports.
Wireless Headphones
These headphones offer wireless sound and noise-canceling technology, making it easy to listen anywhere without disturbing others around you.
Portable Charger With USB Ports
This gadget is a must-have for any traveler. With two USB ports, it can charge your dead cell phone and all your devices while you're on the go.
Travel Adapters
The best travel adapters fit into outlets in over 150 countries so that you don't have to get a new one for your hotel room wherever you go. It is a must-cool gadget.
Sony A7ii
A mirrorless camera, the Sony A7ii has a 24.3 MP full-frame sensor and can shoot at speeds of up to 1/4000 of a second. The A7ii is a mirrorless camera that's ideal for taking photos on the go. With a 24.3 MP full-frame sensor, this is a great camera for photographers who want to snap high-quality shots while traveling through any location.
Drone
Drones offer incredible views from both above and below ground. We love ours and take it wherever we go.
Tablet or Ipad
These devices are perfect for watching movies or reading on the plane, listening to music from your home country, reading books, or doing work on them.
Bluetooth Speaker
This wireless speaker offers an impressive battery life of more than 30 hours of battery life with an impressive sound system, helping you connect with your travel companions and locals wherever you go.
You might also enjoy :
Final Thoughts on Travel Gadgets For Your Next Adventure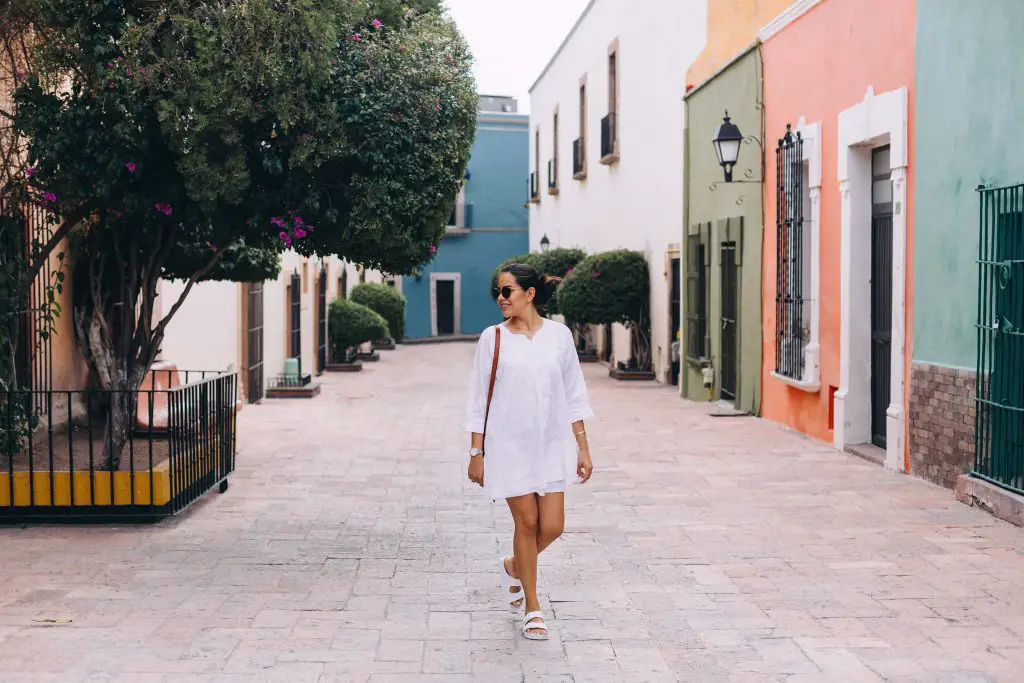 When packing for your next trip, don't forget the essential travel gadgets that will make your journey easier. For frequent travelers and business travelers, some of these could make all the difference when traveling in today's world. 
From noise-canceling headphones to portable chargers for mobile devices, these are the best gadgets for travelers that you'll be glad you have with you on your next adventure. Whether you'll be visiting the Hawaiian Islands, or going on a European adventure, don't leave home without them!