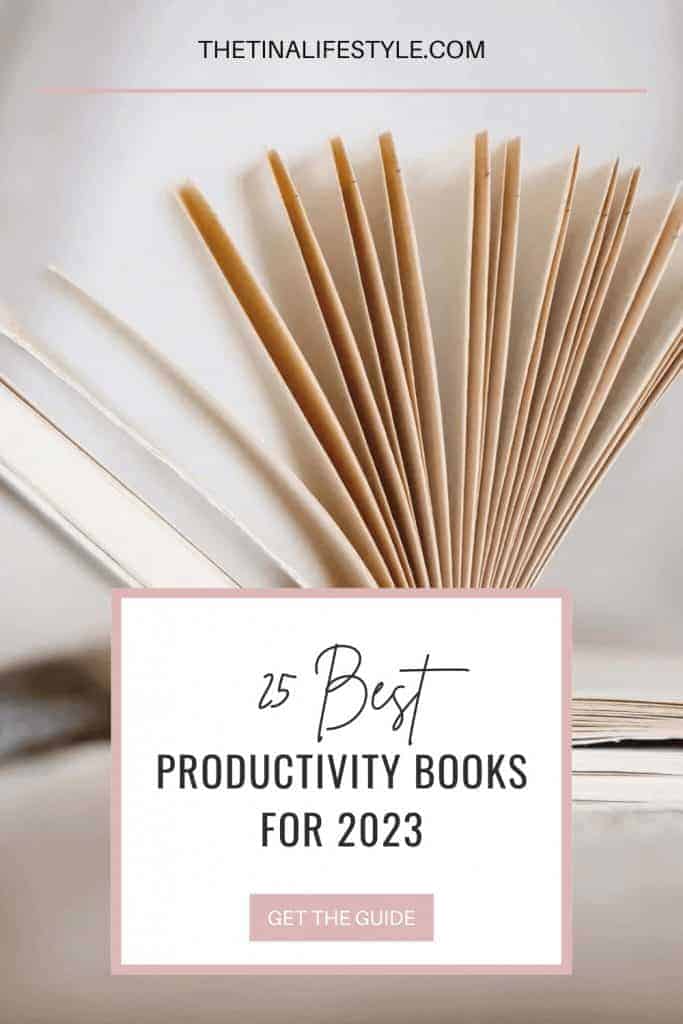 Productivity is one of those things we strive to be better at. It's often hard to increase productivity even when we know what needs to be done. There are so many things swallowing up our time that it's impossible to keep up with everyone and everything. But here are some of the best productivity books that will help you finally get things done! 
There are a lot of books on productivity out there, but it can be hard to know which ones are worth reading.
That's why I've put together this list of the 25 best books on productivity. These books will help you get more done in less time and achieve your goals faster than ever before. As an avid reader, I'm excited to share these books with you.
Some of these productivity books are for entrepreneurs and business owners, while others are aimed at students, all of which will give you great productivity hacks that can help you get more out of your day.
Increase Your Personal Productivity With a Productivity Book
Juliet's School of Possibilities by Laura Vanderkam (2019)
Laura Vanderkam shows how we can learn to be more productive by setting priorities and managing time wisely. This inspiring little book is filled with practical tips on making the most of our time and achieving our goals.
It's time to stop feeling overwhelmed, stressed out, and like you're not getting anything done. Instead, use Vanderkam's time management tips to accomplish more than ever before.
Juliet's School of Possibilities is filled with easy, practical strategies that you can apply in everyday life, so you get more done and have time for everything you love.
Atomic Habits by James Clear (2018)
James Clear Atomic Habits, the world's leading habit expert, shows us how small tweaks in habits work and can lead to remarkable results. If you're looking to create good habits and improve your productivity habits, the good news is that we don't need to overhaul our lives completely, and the author's actionable advice will help you break bad habits.
Small changes in habits over time can produce exponential results. Clear encourages people to assess what is truly transformative versus the habits that don't make much of a difference.
How to Stop Procrastinating by S.J. Scott (2017)
Do you find yourself putting off tasks, only to do them later when it's too late? If so, this might be the only book for you!
In How to Stop Procrastinating: A Simple Guide to Mastering Difficult Tasks and Breaking the Procrastination Habit by S.J. Scott, readers will learn how they can stop procrastinating in only three steps. This book has helped thousands of people finally get things done!
The Productivity Project by Chris Bailey (2016)
In Chris Bailey's Productivity Project, the author undertakes a year-long journey to discover the best techniques and strategies for becoming more productive. He tests various theories and approaches, ranging from the basics (such as time management and goal setting) to more extreme methods like self-imposed deadlines and total isolation.
What makes this book unique is that Bailey incorporates his own experiences – both good and bad – into the mix, making for an engaging read that is informative and motivating. If you're looking to increase your productivity levels, you'll want to check out The Productivity Project.
Deep Work Rules for Focused Success in a Distracted World by Cal Newport (2016)
In Deep Work, Cal Newport offers a timely and contrarian treatment of the intense focus necessary to achieve great things in a distracted world. Drawing on the latest research in neuroscience and psychology, Newport argues that we can better achieve "flow" and produce our best work when we dedicate ourselves to uninterrupted concentration.
He then shows how to build this practice into your life, offering strategies for overcoming distraction and managing time so that you can sustain your focus for extended periods.
15 Secrets Successful People Know About Time Management by Kevin Kruse (2015)
Kevin Kruse, a New York Times bestselling author and speaker on the topic of time management, shares his insights from interviews with over 100 successful people. Listen as he reveals some secrets to managing their lives more efficiently and effectively than the average person.
You'll learn how to identify the activities which lead to more productivity, maintain self-control in your life, and understand the importance of creating boundaries.
Essentialism The Disciplined Pursuit of Less by Greg McKeown (2014)
In Essentialism, Greg McKeown shows us how to strip away the nonessential life and focus on what's truly important.
McKeown argues that to be successful, we must learn to say "no" to the things that don't matter and focus on the things that do. He provides a framework for doing just that, offering tips and techniques for identifying the essential aspects of our lives and making them a priority.
If you're looking to simplify your life and achieve more success, this book is worth reading! 
BrainChains by Theo Compernolle (2014)
Theo Compernolle helps us understand how to break down our work into simple pieces and then put them together in chains of simple tasks. It means we can do more with less stress, less time wasted on busy work, and more time spent doing what matters most!
It tackles the simple idea of how simple it is to be productive and offers simple steps of what you can do each day to lead to more time for the important things in your life.
The Productive Person by Chandler Bolt & James Roper (2014)
If you're a procrastinator or need to simplify your life, this book is for you! In The Productive Person, author Chandler Bolt and business partner James Roper share their productivity journey to help you overcome your to-do lists. They offer productivity hacks, time management techniques, and suggestions on forming better habits. You'll learn the steps necessary to unlock your true potential and finally get everything done with this book.
A Practical Guide to Productivity: Work Smarter, Not Harder by Graham Allcott (2014)
If you're ready to take your productivity game up a notch, this book is for you. This practical guide will show you how, with its advice, the easy and hard tasks are necessary when trying to be more productive.
Learn how to manage better your time and attention, become less distracted by modern technology, and eliminate wasted time at work. Also, get tips on how to increase your motivation levels and set goals that matter.
The ONE Thing by Gary Keller (2013)
The ONE Thing is Gary Keller's surprisingly simple truth behind extraordinary results. He shows you that to achieve extraordinary results in your life; you need to focus on one thing at a time. And to do that, you need to know what the ONE thing is.
The book is based on the idea that we all have a "One Thing" – a goal or ambition that's more important than anything else – and once we identify it, everything else becomes secondary. Keller offers advice on finding your One Thing and then outlines strategies for making it happen.
If you're looking for ways to increase productivity and achieve more success in your life, The ONE Thing is worth reading!
Manage Your Day-to-Day by Jocelyn K. Glei (2013)
Manage Your Day-to-Day is a book about the science of time management and how to build routines, find focus, and sharpen your creative mind. If you are looking for tips to build new work habits, this book is filled with actionable advice. It is an excellent book on increasing productivity.
The Power of Habit by Charles Duhigg (2012)
"The Golden Rule of Habit Change: You can't extinguish a bad habit; you can only change it." 
In The Power of Habit, journalist Charles Duhigg takes us to the cutting edge of scientific research on habit formation and reveals how we can transform our businesses, health, and even our lives by understanding how habits work.
Duhigg first explores scientific discoveries that explain why habits exist and how they function. He then tells the story of how one company used these insights to overhaul its organizational culture, becoming one of the most profitable and successful businesses in the world. And finally, Duhigg offers readers a set of practical tools—from diaries and checklists to quizzes and exercises—to help them break their bad habits and create healthy new ones.
Time Warrior by Steve Chandler (2011)
In Time Warrior, you will learn how to take back control of your time and harness the power of productivity to achieve any goal. You'll find out how to set boundaries and limits on behalf of your own time and protect it from those who would abuse it or steal it away. Most importantly, you'll start getting things done – and doing them well.
Getting Results the Agile Way by J.D. Meier (2010)
Are you feeling overwhelmed? Getting Results the Agile Way is a Personal Results System for Work and Life that will teach you how to get your life in order, once and for all! Learn how to set goals, prioritize tasks, manage time better, be more productive at work. Also, you will discover how to balance work and life finally. Whether you're a manager or an individual contributor, this book will help you get more done in less time.
The Compound Effect by Darren Hardy (2010)
If you're looking for a book that will help you get more out of your life, this is it! The Compound Effect is all about small, consistent actions that lead to big changes over time. Best-selling author Darren Hardy will help you understand why some people experience amazing success while others don't.
The Checklist Manifesto by Atul Gawande (2009)
In The Checklist Manifesto, surgeon and writer Atul Gawande explores the role of checklists in medicine and other high-stress fields and makes a compelling case for their use in our everyday lives.
Gawande gives readers an in-depth look at how checklists have helped surgeons avoid deadly mistakes during complex operations. He also explains why emergency responders need them to prevent fatalities caused by chaos and how checklists can help us all lead more productive lives.
This fascinating read is both informative and inspiring, showing that even the most complicated tasks can be broken down into manageable steps when we have the right tools.
The 4-hour Workweek by Tim Ferris (2009)
Tim Ferris has time-tested methods for getting more done in less time. His time management secrets will help you quit your job, travel the world, and live where you want to. You'll learn how to harness the science of productivity and put it to work in your own life.
Whether you want to make a few changes or completely overhaul how you work, this is an essential read for anyone who wants to do more with less time.
It's a great productivity book if you are not looking to fit into a 9-5 job or be tied down with responsibilities that demand your time.
Your Brain At Work by David Rock (2009)
In this book, he talks about how our brains function when we're doing creative work and being productive, what can happen when we get stuck on creative tasks for too long, and how our workdays are structured.
This book will give you some insight into how to be more productive and how your brain works, but it also explains the science around what makes people successful and why we procrastinate or feel overwhelmed.
The Now Habit by Neil Fiore (2007)
Do you often find yourself procrastinating and then feeling guilty about it?
The Now Habit: A Strategic Program for Overcoming Procrastination and Enjoying Guilt-Free Play by Neil Fiore is a book that teaches the reader how to finally stop procrastinating. It offers methods for getting motivated, rewarding oneself, overcoming distractions, and more. If you want to learn how to stop putting things off so much, this book will teach you exactly what to do!
The Effective Executive by Peter Drucker (2006)
Management consultant Peter Drucker's book The Effective Executive is a must-read for anyone looking to become more productive. It provides valuable insight into how to manage your job responsibilities to become an effective executive. This book is your definitive guide to getting things done.
It can be easy for busy business professionals to lose sight of their specific goals and work harder in every area. Still, Drucker's book guides you step by step in doing what's most important to succeed in your position.
Getting Things Done by David Allen (2001)
David Allen's Getting Things Done: The Art of Stress-Free Productivity shares how he found the productivity system that helped him achieve stress-free productivity for the rest of his life. And if it worked for him, then it will work for you!
The book's main idea is that you should have a system for capturing all the things going on in your life and have a set of rules for what to do with those things. It'll help you achieve the stress-free productivity you've been looking for.
David Allen will teach you how to find out your real priorities and get rid of everything else. The book is full of useful tips and tricks that'll help you spark creativity and work towards achieving stress-free productivity.
Eat That Frog by Brian Tracy (2001)
Eat That Frog is a classic book on productivity by Brian Tracy. If you're looking for the most important things to do first, this book will help you find them! Get your most challenging task out of the way first thing in the morning, so you can spend the rest of your day getting things done.
Eat That Frog is straightforward to understand. If you've never heard of setting priorities or time management before, Tracy will teach you the concepts in this book! He also describes how to identify your most important tasks and what to do with them until they're completed.
"People who eat a live frog first thing in the morning have two things to accomplish that day. To eat their frog and to be happy that they are finished with it." -Brian Tracy
Flow by Mihaly Csikszentmihalyi (1990)
In Flow, Mihaly Csikszentmihalyi presents a groundbreaking theory of how people are happiest when they are in a state of flow, a state of intense concentration and complete absorption in what one is doing. Drawing on his extensive research on creativity, work, sports, and leisure, Csikszentmihalyi shows how flow is the secret to happiness and success. He argues that happiness is not an individual matter but depends on creating conditions in which flow can occur for extended periods.
Seven Habits Highly Effective People by Stephen R. Covey (1989)
This book is a classic, and rightly so. Covey's seven habits are timeless principles that can help you live an extraordinary life. It is a great productivity book for everyday life, tackling powerful lessons in personal change.
The book, The 7 Habits of Highly Effective People, is an integrated principle-centred approach for solving personal and professional problems. It has penetrating insights with pointed anecdotes that reveal how to live life by principles such as fairness or integrity while taking advantage when change happens around us because we're able to use our wisdom along the way too!
You might also enjoy:
Final Thoughts on The Best Books On Productivity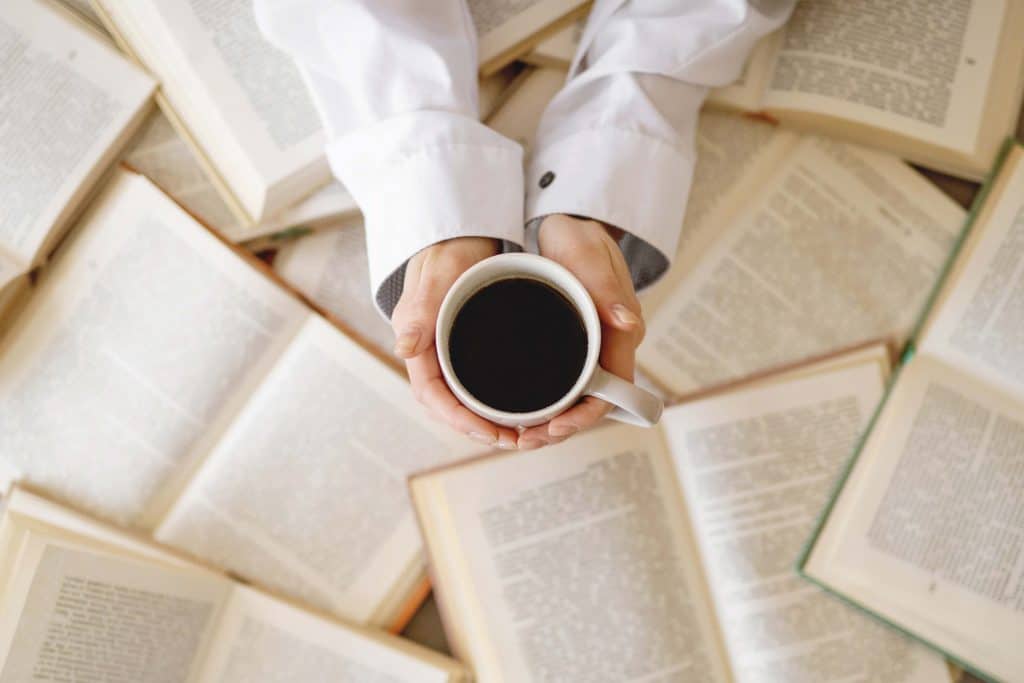 We hope that you have found this list of books on productivity helpful and that it has given you some ideas for your next read.
As we mentioned initially, everyone's definition of productivity will differ, so it is important to find a book (or books) that works best for you.
From creating good habits to tackling your most challenging task and to-do lists, improving your productivity skills and time management skills, and creating self-discipline, these books on productivity offer the advice you need to boost productivity.
Whether you choose a book by David Allen or go for Atomic Habits or Deep Work, these books all offer great advice to getting things accomplished, defeating procrastination, and tackling your to-do list the right way.