You've chosen a great location if you're looking to go backpacking in Hawaii. As with all backpacking trips, backpacking in Hawaii is not a venture that you should jump into without some essential planning and prior knowledge of what you are hoping to do.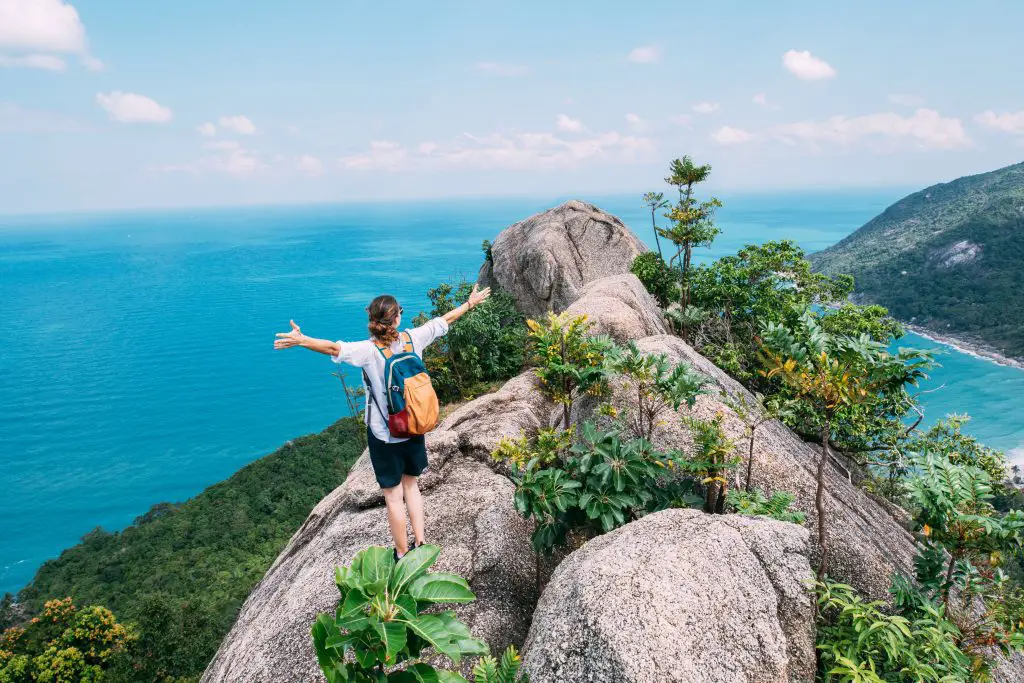 Hawaii itself comprises 100 islands, and some of these islands are more backpacker-friendly than others. There are eight main islands, with six that are open to visitors and allow backpacking. Before traveling to any of these, some things to keep in mind are:
How much time do you have to spend on the island?
What activities do you want to include in your backpacking trip? 
What is your overall budget?
Which island do you want to travel to?  
Having a basic plan in place can make backpacking in Hawaii easier and safer. 
This post contains some affiliate links. If you click on the product links and make a purchase, it allows me to make a small commission at no extra cost to you! In return, it helps me in maintaining this site to continue to help you!
Where Can I Go Backpacking in Hawaii?
The Hawaiian archipelago comprises hundreds of islands stretching over a magnificent 1,500 miles across the Pacific Ocean.
Of these many islands, there are eight islands called "main islands" – the biggest primarily populated and urbanized of these. Of these eight islands, I will cover 4 of them in-depth and two briefly in this Hawaii backpacking guide. To avoid confusion, I will mention the Hawaii and Maui Islands of the Hawaiian islands of Oahu and Kauai by their so-called names.
No matter what you love to have on your adventures, backpacking Hawaii does have what's suitable for everyone.
What to Bring Along When Backpacking Hawaii
Traveling light is a fine art that you should perfect as a backpacker. You should find that fine line between being well-prepared for a great adventure and having regrets for bringing along so much stuff you do not need.
However, a few must-have items will make for an epic backpacking adventure in Hawaii. These include a functional hiking backpack, a camping hammock, comfortable hiking tees, and fire starters. Here is an exhaustive traveling checklist that you can use to pack for your backpacking trip to Hawaii.
Best Hiking Backpacks
Soft-Sided Cooler/Backpack
What we love about this type of Backpack is that it is part cooler and part backpack. It's sizable enough to fit a day's worth of drinks, and food for you and your crew and is waterproof and resistant to punctures and UV rays.
It also comes in different color choices.
Red Ronin Vintage Wax-Canvas Backpack
The Red Ronin Backpack is made up of leather canvas waxed in waterproof oil. This protects your personal belongings from the rain. It also has a luxurious vintage-aged look due to strengthening with treated cowhide.
The backpack is also very light and has a loop closure system that keeps all items safe and intact.
Best Backpacking Hammock
ENO Lightweight Hammock
This ENO Lightweight Hammock is very light but robust enough. It stuffs easily into the attached storage bag. It is also quick drying and breathable. The hammock comes with strong aluminum carabiners and a nautical grade line that allows you to quickly and safely secure it to trees, poles, boat masts, or even the wall.
Best Accessory for Hiking Backpacking: Custom Pins
Before choosing a fancy Hiking Backpack, you can also consider a bulk of custom pins to adorn your backpack. Fashionistas love to wear pins, patches, and other items that complement their outfits, hats, hiking backpacks, and more. There's no minimums quantity for custom lapel pins on GS-JJ.com, and they also provide a free online design system and quick delivery. Don't hesitate to start your custom journey right now!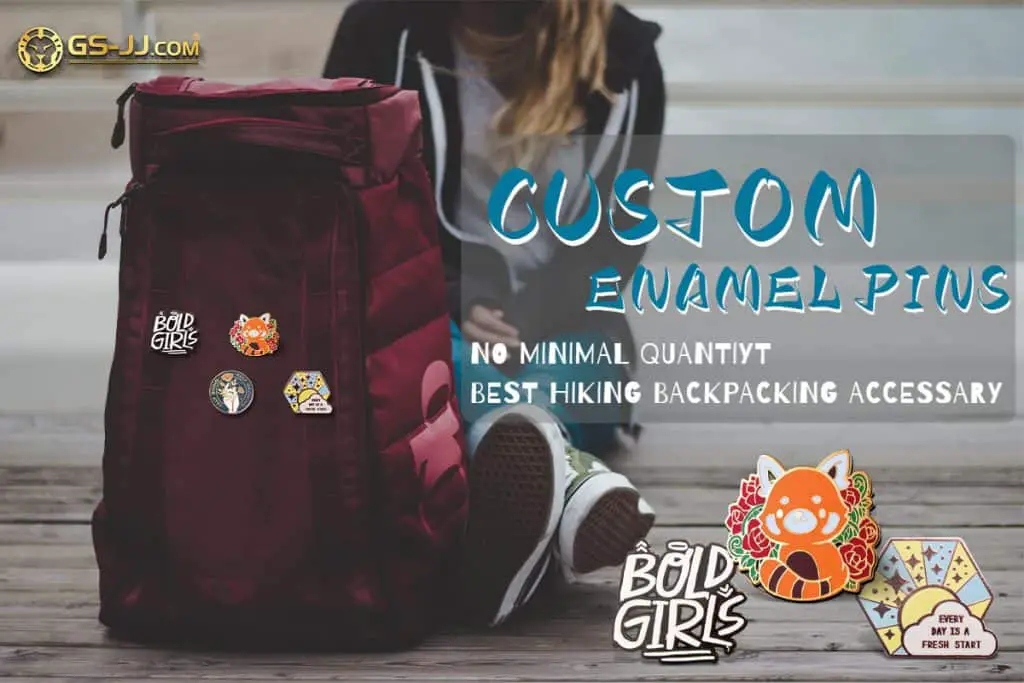 Best Firestarters to Carry When Backpacking Hawaii
Organic and Non-Toxic Firestarters
These Organic and Non-Toxic Firestarters are handmade using 100% soy wax and are petroleum-free, vegan-friendly, cruelty-free, and paraben-free. Paired with organic bay leaves, cinnamon sticks, and wood shavings, you can be confident that you aren't breathing in any toxic additives while enjoying your relaxing campfire.
Best Hiking Tees
Bears, Hypothermia, and Lightning Unisex Tee
The Bears, Hypothermia, and Lightning Unisex Tee is handmade from soft cotton and has a quality print that wearers love. It has ribbed knit collars, taped shoulders, and dual side seams to bolster shape and better fit over time.
Retro Mountain Adventure Camp Graphic Tee
This Retro Graphic Tee is the perfect camping tee for women. It is made of cotton, making it very soft and comfortable to wear. It has double stitching on the neckline and sleeves for durability.
Best Sleeping Pad When Backpacking
Fretreer Inflatable Sleeping Pad
What we love about the Fretreer Inflatable Sleeping Pad is that it is lightweight, damp-proof, puncture-resistant & preserves warmth. It is also easy to inflate and deflate and has anti-leakage films in the valves.
It comes with an attached pillow that saves you the trouble of carrying an extra pillow.
Which Hawaiian Islands are Best for Backpacking?
There are four main Hawaiian islands that are best for backpacking. These are Oahu, Kauai,  Maui, and Hawaii's Big Island. 
Each of the islands is unique and charming in its way.
Of course, this also means that some of the islands are better for backpacking while others offer more opportunities for other activities.
Backpacking Maui
This Hawaiian island is the second-largest and the second-most popular Hawaiian island in Hawaii. It is a bit costlier than some other options. While backpacking here is excellent, you can expect to pay a bit higher pricing if traveling in this area.
If you are looking for something akin to authentic backcountry travel and scrambling in Maui, the Lau'ulu trail and the Pohaku Palaha summit on the Haleakala volcano's north/northeast rim are great options.  Haleakala is the only active volcano in Maui.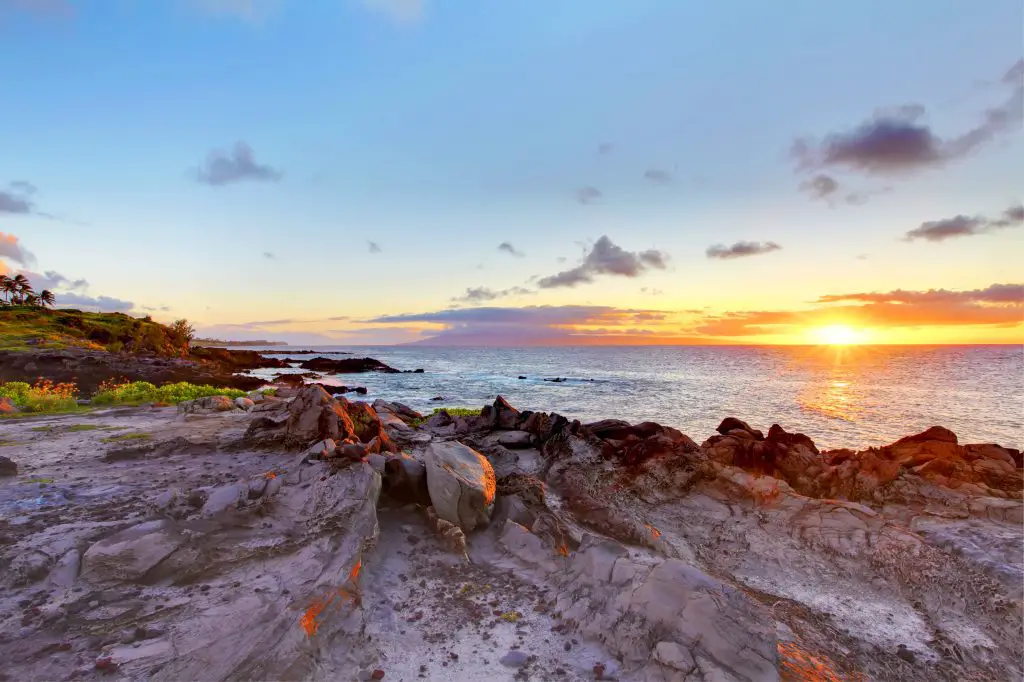 You might also enjoy:
Ultimate Maui Packing List + Printable Packing List
What to Wear in Maui+ Printable Packing List
Backpacking Kauai
Also known as the Garden Island, Kauai is a bit less crowded than the eight main islands and comes with a more slowed-down experience which will be great for your backpacking Hawaii experience.
The island is abundant in beautiful vegetation and beaches. The sunsets on this island are to die for, and there are various places you can catch the sunsets in. If you are traveling for unique sights and want a less tourist-filled trip, this is the island for you.
Of all the Hawaiian islands, Kauai probably is the best place to travel for backpackers.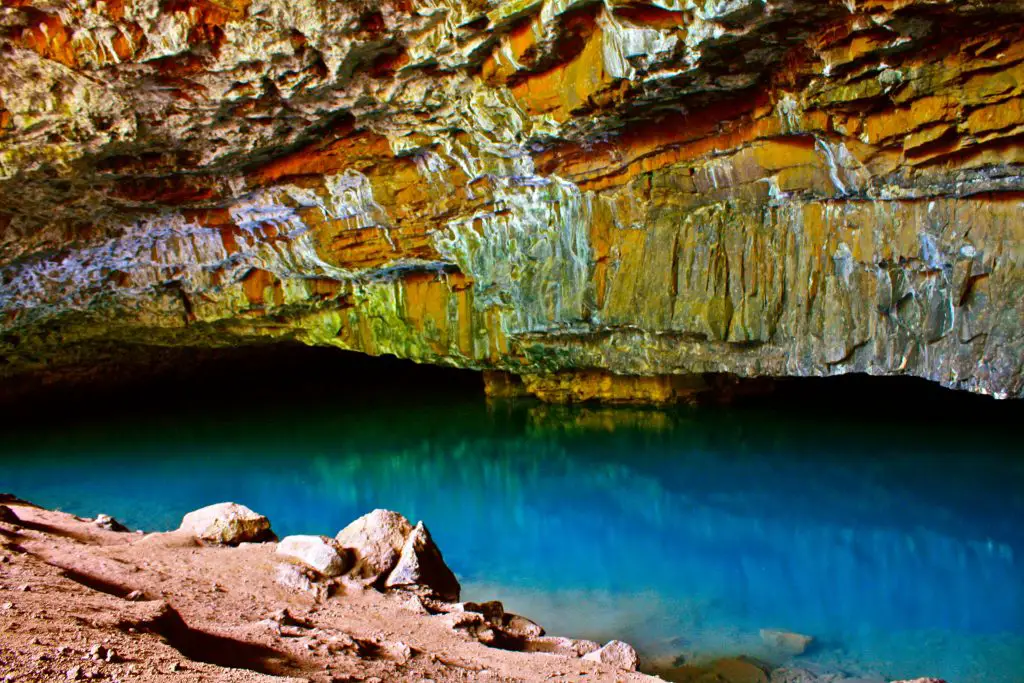 On Kauai, life is slower, and the people are generally friendly and welcoming. Kauai offers many outdoor activities that will keep you busy for months. In many parts of Kauai, aspects of the Hawaiian language are well preserved. It's a truly magical place to enjoy the Hawaiian air.
The vibes and the quietness aside from places of interest from which one could visit make Kauai an excellent destination for backpackers. The island has musicians, organic farmers, artists, and all alternatives under the sun.
You'll also want to check out the Waimea Canyon, the 'Grand Canyon of the Pacific.' It offers wonderful trails. 
Kalalau Trail: A Truly Epic Backpacking Trip in Hawaii
On Kauai's north shore, the Kalalau Trail is one of the most dangerous treks in America, with a 22-mile hike starting at sea level and reaching a maximum of 800 feet.
The entire Kalalau trail will take you up to 5,000 feet in height.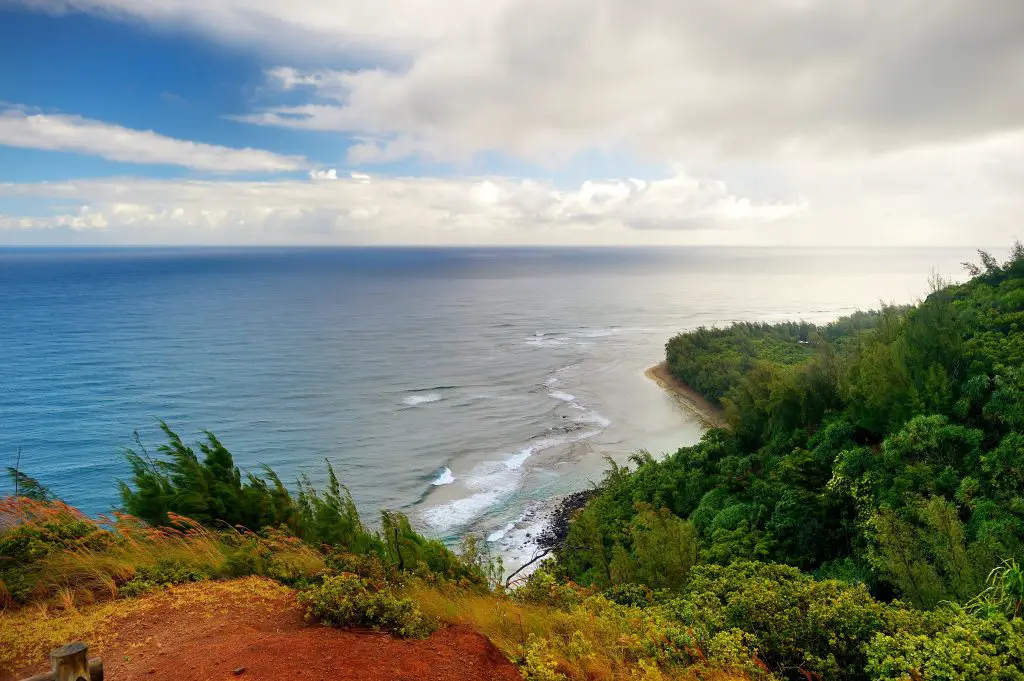 The trailhead is juxtaposed with a local beach, so being unable to find a parking space sounded as absurd as finding a place to park.
You might also like:
3 Days in Kauai – The Perfect Kauai Itinerary
One Week in Kauai- 7 Day Kauai Itinerary
Kauai Packing List: What to pack for Kauai
Backpacking The Big Island
This is also referred to as the Island of Hawaii, as it is the largest island. While it is the biggest, it is not the top choice for visitors and can be less crowded than others. Volcano National Park is found on Big Island. This is your island of choice if you want to see lava and find cheaper travel options.
This large Island of Hawaii has the highest mountain in Hawaii, including the southernmost point in the United States.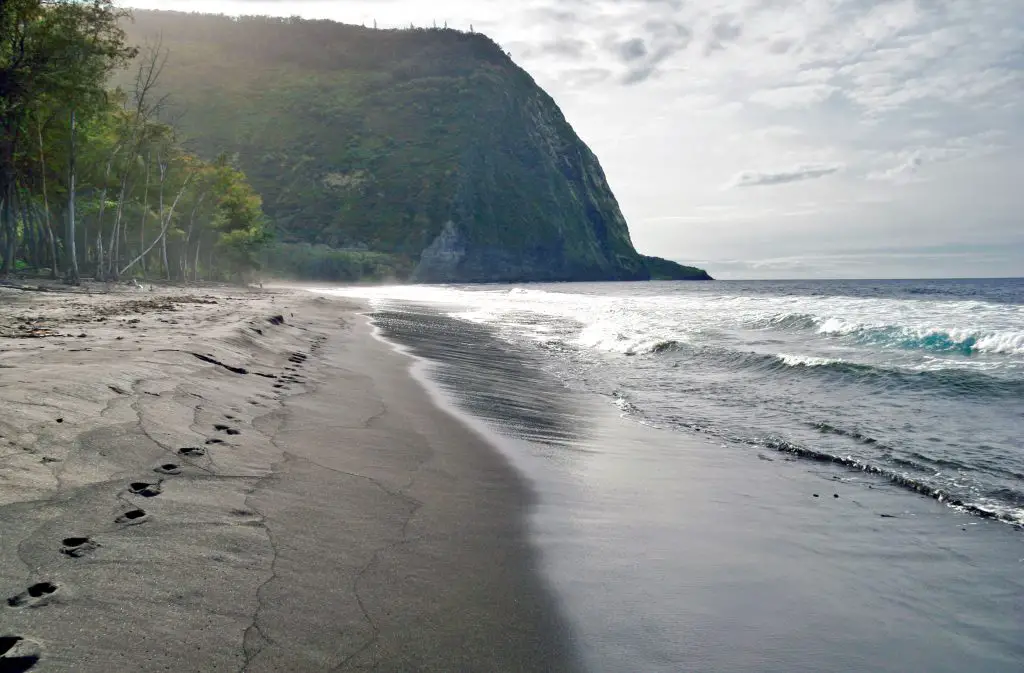 Three of the five active volcanoes of Hawaii are also found on the Island: Kilauea, Mauna Loa, and Hualalai. The Big Island is less commercialized than Oahu.
Talk with Hawaii's locals, and you could be lucky enough to learn some Hawaiian – Pidgin, a local dialect that includes the Hawaiian languages.
There are two main activities that you have to squeeze into your backpacking Hawaii itinerary, as they will take your breath away.
The first is visiting the Rainbow Falls, an 80 ft waterfall on the Wailuku River in Hilo. The best time to visit is early in the morning as the sun rises. You can view the rainbow formation over the falls, an entirely breathtaking sight.
Another must activity is shopping at the Hilo Farmers Market, where you can get fresh and tasty tropical fruits and vegetables. You also get to buy various wares from local artisans.
Between Hilo and the Hamakua Coast, a rugged region called East Hawaii is full of off-the-beaten adventure ideas.
This is where you'll find Mauna Kea, a dormant volcano that is the tallest mountain in the world from base to peak surpassing Mount Everest, whose altitude is the highest above sea level. Before going, make sure the Mauna Kea access road is open, as it sometimes closes depending on the weather.
Pretty much on any part of Mauna Kea mountain, you can see thousands of twinkling stars littered in the night sky. This makes it an ideal stargazing location in Hawaii, as there is little light pollution due to this being an island in the middle of the Pacific Ocean.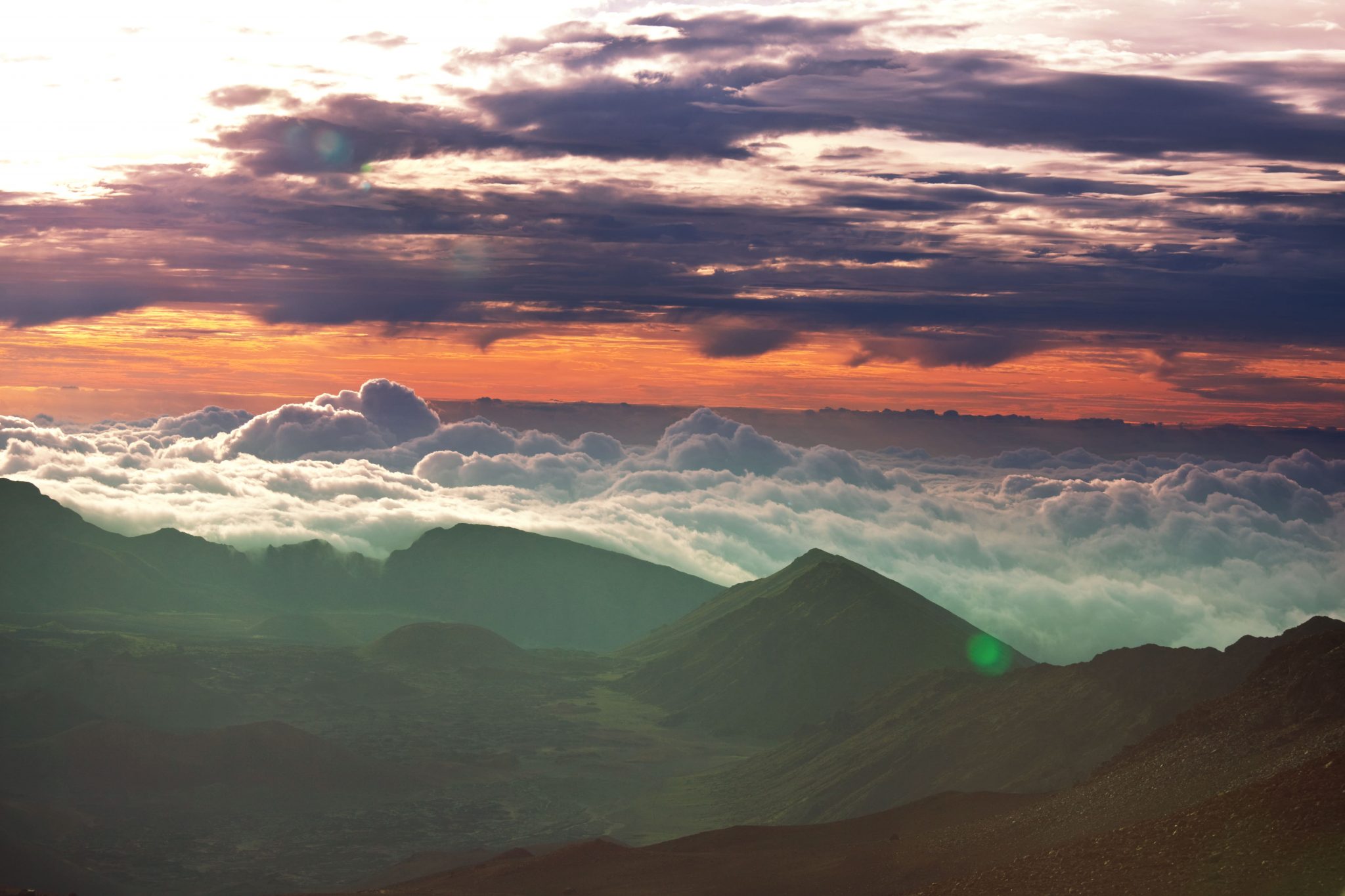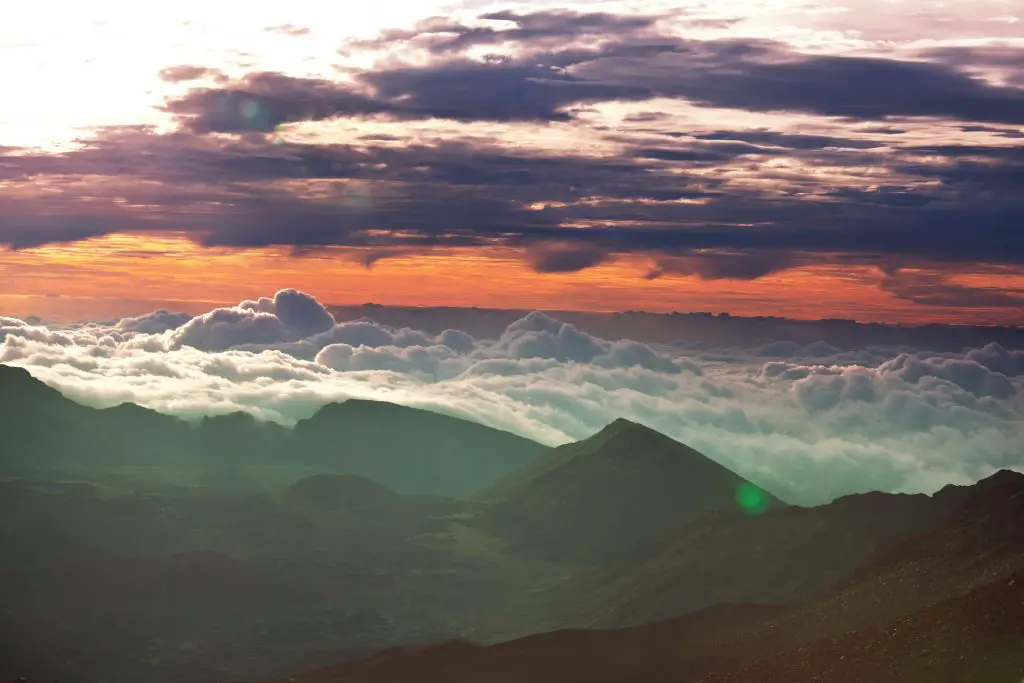 Backpacking Oahu
Honolulu is a busy place with lots of restaurants, retail, hotels, and nightlife. This is the most visited of the eight islands and features some of the most well-known beaches.
It is home to Waikiki Beach, backdropped by the popular Diamond Head Crater, Hanauma Bay, the Dole Plantation, historical sites such as Pearl Habor, and Honolulu itself.
You can visit the Pearl Habor for free. If you are not driving, you can take a direct bus from Honolulu to the visitor centre. For a great experience, it is wise to pre-book your tickets.
While this island will be the most abundant for tourists, it is also plentiful in options. If you want anything from budget to luxury accommodations, this island has what you need if you're looking to spend time backpacking Oahu.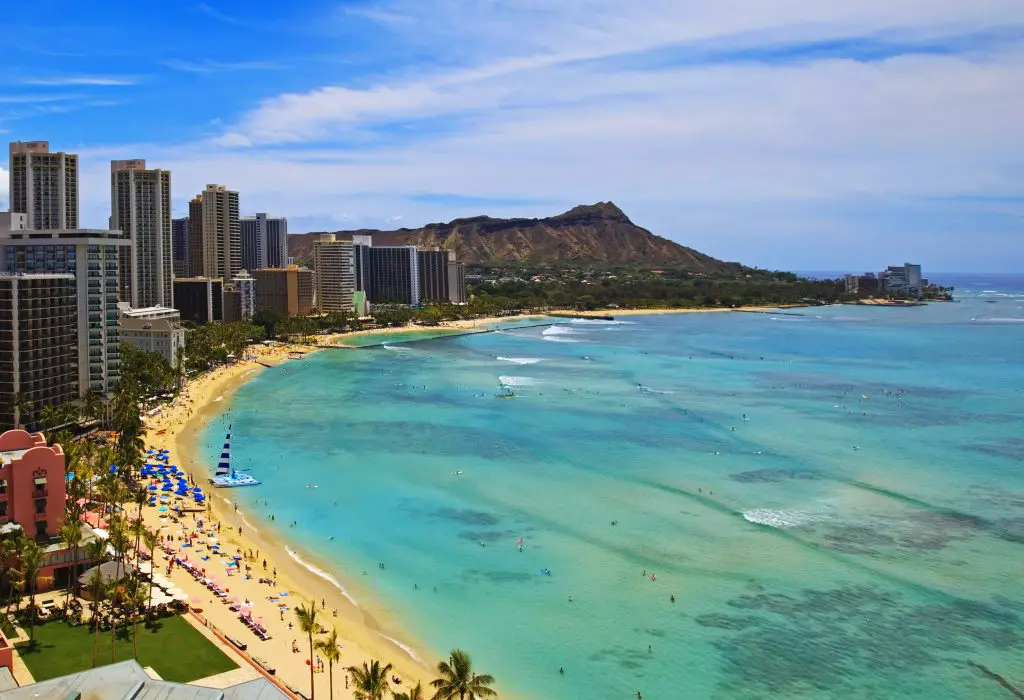 On Oahu's North Shore, a lot is happening with the surfing, swimming, sand, and rainforest-covered craters in the interior.
The Ka'au Crater hike is the best in Oahu. If you fancy a day hike with waterfalls on your path, this is the perfect hike for you. The Ka'au hike brings you to three waterfalls, one of which you can climb around.
Furthermore, the Waimea Valley presents endless hiking and trekking opportunities to see the vast green rainforest.
For surfing, Haleiwa Town is the most famous surfing location in Ohau. The beaches around Haleiwa boast the best, most prominent, and sometimes scariest waves in the world.
Sunset Beach Park offers a good location for soaking in the beach and surfing vibes. The general Waimea Bay is a great exploration zone.
Laniakea Beach in this region is best known for surfing and green sea turtles. If you visit during the right season of the year, you will get to surf and see the sea turtles. Further down the coast is Kawela Bay, which offers beautiful and quiet spots to relax and take in the scenery.
In 37 stores on the island alone, you will have plenty to buy from one of the ABC stores during your trip to Oahu. Famous Pearl Harbor is also 12 miles from Waikiki Beach and the jungle-filled craters.
Backpackers Vacation Inn is a popular Inn and Hostel in Oahu. 
Backpacking Molokai
The final islands on our list are lesser-known but worth mentioning for their backpacking Hawaii capabilities. This is a bit smaller of an island but houses the largest number of traditional Hawaiian citizens. The island is not commercialized but offers some options, amazing views, and the highest sea cliffs for hiking.
Backpacking Lanai
The overall feel of this island is a lot slower than other options on our list. The majority of the island is still undeveloped, making it a bit more unique an experience. However, some areas have become more tourist-filled in recent years, and you will find some resorts and golf courses here. If you want to see a lot of dolphins, Lanai should be on your itinerary.
There are two other main islands in Hawaii, but these are other islands that are privately owned or inhabited, making them impossible to backpack. However, the main four options that most consider when planning backpacking are Maui, Kauai, The Big Island, and Oahu. These tend to feature the most options for backpackers, are relatively safe, and have the most activities to do while travelling. 
To really narrow down your search, you will want to make your own comparisons of the islands. As mentioned, reference our list of activities for each to help make this process simpler.  
If your budget allows, you can go island hopping. For island hopping, flying is your best bet. Island Air, Hawaiian Airlines, and Mokulele Airlines fly across the islands. Cross island travel isn't so cheap, but you can compare different services to get the cheapest flights.
Backpacking Hawaii on a Budget – Is Backpacking Hawaii Expensive?
Backpacking across Hawaii is something many younger individuals are interested in. This may not be ideal for families needing more concrete plans. However, for those who can casually travel to Hawaii, it is possible to do Hawaii on a budget and save money along the way.  
From the must-see beaches to the best hiking locations, Hawaii has many activities to indulge in. You will find that backpacking is much more affordable than you had imagined.
As with any stay on the islands, the costs of backpacking can vary greatly as well. If you explore fewer tourist traps and look for unique things to do in Hawaii, you will likely have more authentic experiences whilst saving money!
The breakdown of costs for backpacking when travelling to Hawaii are:
Budget $85 per day
This is an average cost for those who are much stricter about what they spend. It will require staying in hostel dorms, cheap Airbnbs, making your food, and focusing highly on free things and free activities. 
Many people quiver at the mere mention of the word hostel. I understand that this style of travel isn't for everyone, but many of the hostels in Hawaii are an amazing breed of budget accommodation and some of the best that you will stay in when travelling the world. Homely, clean, friendly staff, excellent facilities, breakfast often included, and sometimes better locations than many hotels.
Our best hostel recommendations include Tiki Beach Hostel, The Beach Waikiki Boutique Hostel, The Big Island Hostel in Hilo, Hakuna Matata Maui Hostel, Hostelling International Honolulu, The NorthShore Hostel Maui and Polynesian Beach Hostel Club.
Average $190 per day
This is the cost that most travellers will fall under and is a mid-range option. This will include staying in a private room in a budget hotel, eating at less expensive restaurants, doing limited paid for activities, and spending some extra frivolous cash.
Some of the best places you can stay with this budget include Royal Grove Waikiki, Imperial Hawaii Resort, Best Western The Plaza Hotel, and The Volcano Forest Inn.
Luxury $485 per day
This is the cost for those who are not limiting their spending much at all while backpacking. This will include hotel stays, eating at various restaurants, guided tours, rental cars, and frivolous spending. 
With this budget, some of the best hotels you can stay at include Prince Waikiki, Kauai Marriot Beach Club, Maui Beach Hotel, Airport Honolulu Hotel, Lotus Honolulu at Diamond Head, and Ryatt Regency Waikiki Beach.
If you are on a stricter budget, the two islands that tend to be the least expensive are Oahu and The Big Island.
While most costs will vary across the islands, these two are the largest and have the most tourist options. However, there will be days that cost more and days that cost less; this is just a general idea of what you may spend. 
Other Budget Accommodation When BackPacking Hawaii
Other than hostels, cheap hotels and BnBs, other budget accommodation options when backpacking Hawaii on a budget include Workaway, Housesitting and CouchSurfing.
Workaway
Workaway is a very popular accommodation plan for tourists in Hawaii. Competition is high, and you should put your best foot forward when making an application. This program allows you to exchange your labour for accommodation. You can teach English to the local families, do household chores or any other specified work by a host.
Housesitting
Through sites like Trusted Housesitters, you care for the pets and homes of holidaying Hawaii families and get to stay there for free. A lot of US families own holiday homes in Hawaii, and they are regularly looking for sitters.
Couchsurfing
As a couch surfer, you aren't expected to trade your labour like in Workaway, but you don't have the house to yourself like when housesitting.
You get a bed to sleep in for free or a couch. Occasionally, you will get fabulous hosts acting as your tour guide and teaching your local languages and how to make Hawaiian food.
Budget Eating & Refreshments When Backpacking Hawaii
Buy Local Beer
Trying out local drinks and delights is great wherever you travel, and it's the same for Hawaii. Stick to your budget and support local brewers by buying local beer. If you can find a tasting paddle of all the local beers, use it to determine which flavours you like and grab a budget pack from the supermarket
Make Your Own Food
Occasionally spending at chain restaurants in Waikiki is okay, but spending all your vacation money on overpriced food is not it. Expensive food should not mess with your budget.
If staying at a hostel, a BnB or house sitting, shop for local groceries and cook for yourself. You can stock up on pancakes for the morning and make on-the-go sandwiches, and then cook a complete meal in the evening.
Eat At Food Trucks
This is another surefire way to save your little money and contribute to the local community! You can get a delicious hot meal on the cheap at a food truck. Hawaii has plenty of food trucks selling pole bowls, fish tacos, shaved ice and other budget-friendly Hawaiian delicacies.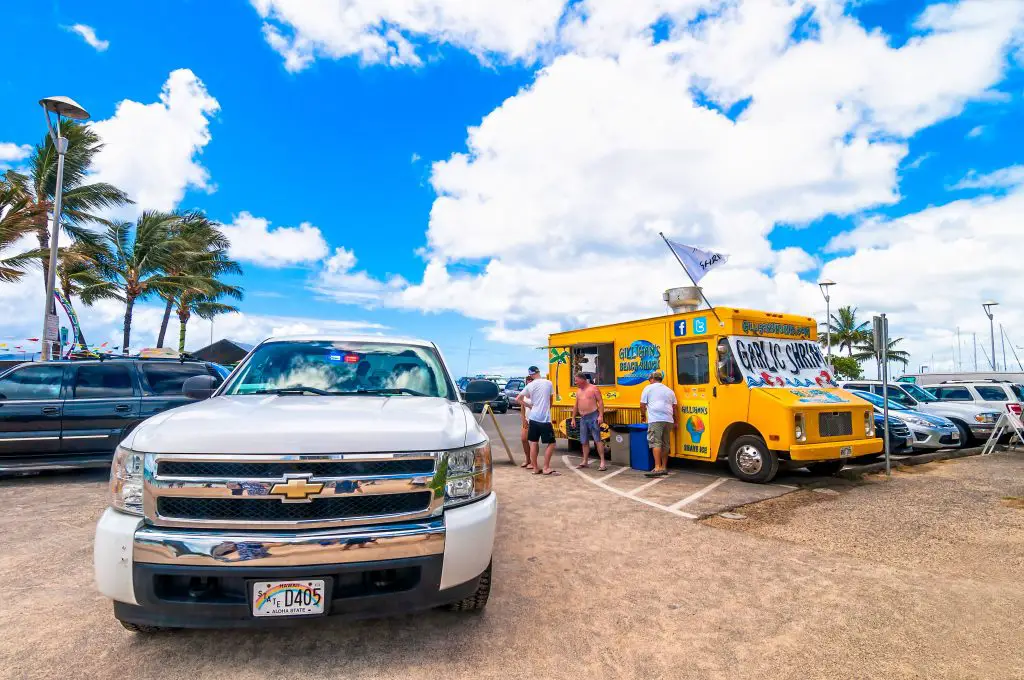 Refillable Water Bottles
Bottled water is expensive, and enough has been said about what plastics do to the planet. Carrying a refillable water bottle should be common sense, and it is one of the ways to be a responsible traveller when backpacking Hawaii. It's also easy and free to fill up your bottle, helping you save money, especially on a tight budget.
Utilize Coupons and Discount Codes
In most airports in Hawaii, you can grab large tourist guide magazines whose back pages are filled with discount coupons and vouchers. Make sure you grab a few. A 10% off voucher or a free takeaway coffee will help you save money when backpacking Hawaii on a budget.
More Ways to Save Money when Backpacking Hawaii
Make The Most of Free Activities.
Escape the expensive resorts and overpriced restaurants of Honolulu, and head to the North Shore for a true taste of Hawaiian culture. The North Shore had so much to see and do without spending a penny if you are open to looking. Oahu is especially a good location, with many accessible hiking trails. Lace up your hiking boots and hit one of Oahu's many free hiking trails.
The Diamond Head Lookout and Manoa Falls are also a favourite while backpacking on a budget. Just pack your pre-made sandwiches, your drinks and head out to the trails.
You can then make the most of West-facing Waikiki and the beaches for a sunset swim. The Pearly Habor also has free entry. You can also go for free coffee plantation tours and more hiking in Kauai. Other free activities include classes to learn weaving lei and playing Ukulele.
Not to forget, the Royal Hawaiian Centre has a schedule packed with free events, workshops and entertainment to encourage tourists to learn and embrace local traditions and culture.
Visit Hawaii during Off-Season
While Hawaii is a popular tourist zone all year round, there are some seasons when it is not too expensive, and you can affordably go if you are on a budget. The off-season comes with less crowded islands, the best rates on hotels and hostels and even cheap flights to and from the Islands. The off-season months are Spring(April-June) and Autumn(Sep-Dec).
Consider Camping- Can You Camp for Free in Hawaii?
Many backpackers consider if they can camp along the way for a lower expense when backpacking in Hawaii. There are several camping options in Hawaii, some come at a small fee, and others are completely free. While this will require some planning on your part, it is not impossible to find free camping options for many of the nights you are on the islands.
If you are hoping to camp for free while in Hawaii, island hopping can become expensive. The Hawaiian Islands are relatively big, and travelling between them can cost time and money. However, if you hope to stay on one island for the duration of your trip, Maui offers some of the best free options. 
If you were planning to make only one road trip in your stay in Hawaii, the road to Hana is the best route to go. There are fantastic activities to do along the way every two minutes. If you rent a car while in Hawaii, always keep your belongings from the plain site when parking your rental car. Hawaii is relatively safe, but rental car break-ins are a problem.
Free Hawaii Camping Options
Some free camping options, which are often referred to as boondocking, are:
Haleakala National Park (Maui)
This park features a great campground for those who want to stay on the island with a budget. It offers free camping on a first-come, first-serve basis. You will pay a small fee to enter the park.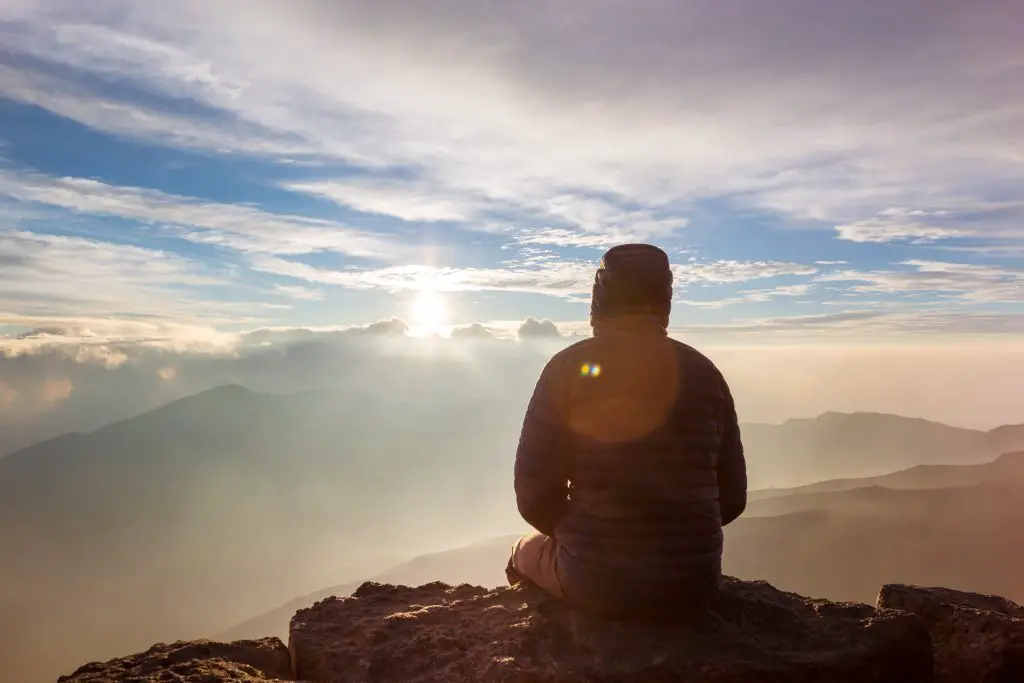 Kiholo Beach (The Big Island)
If you have an RV or can drive to this area, it is a great camping option. There are no permits required for camping, but you will want to be picky about the location you plan to camp at.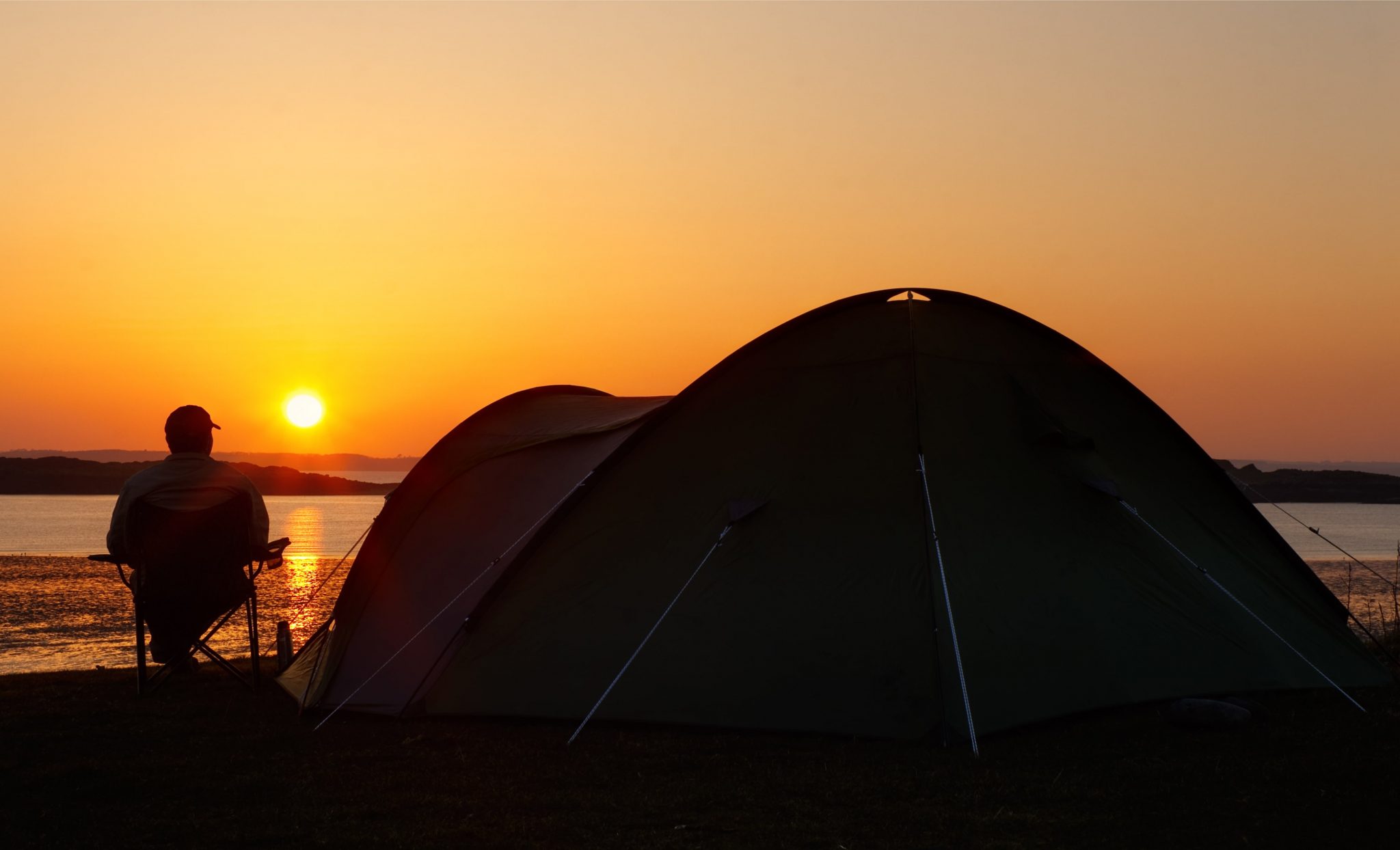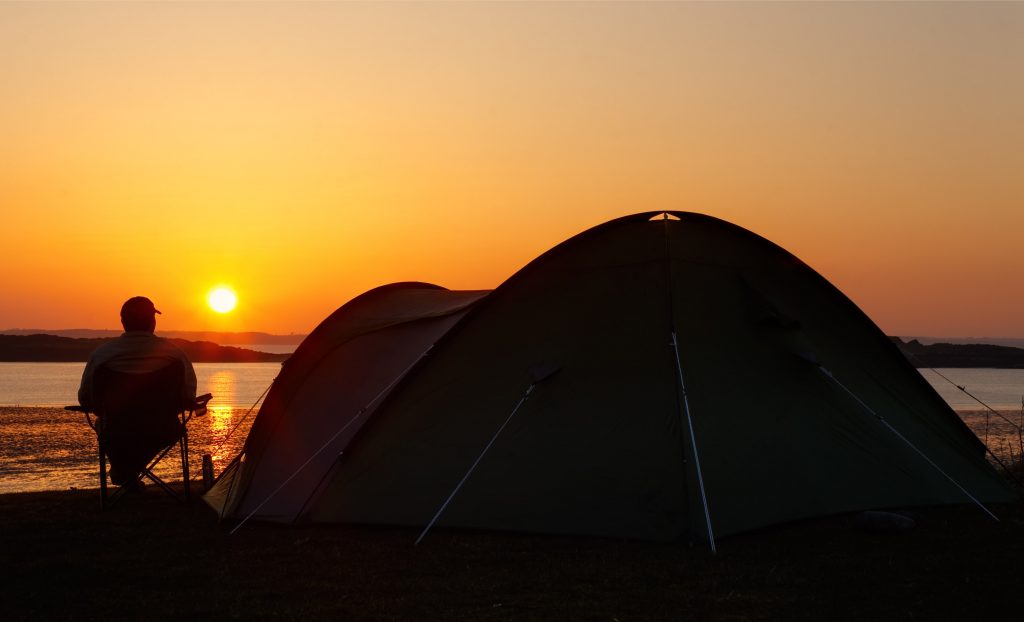 Papalaua State Wayside Park (Maui)
This is a beautiful beach location for snorkelling, paddle boarding, swimming, and enjoying the island. A permit is required for spending the night, but this is a great camping location. They do prohibit camping on Tuesdays and Wednesdays, so you will want to plan accordingly.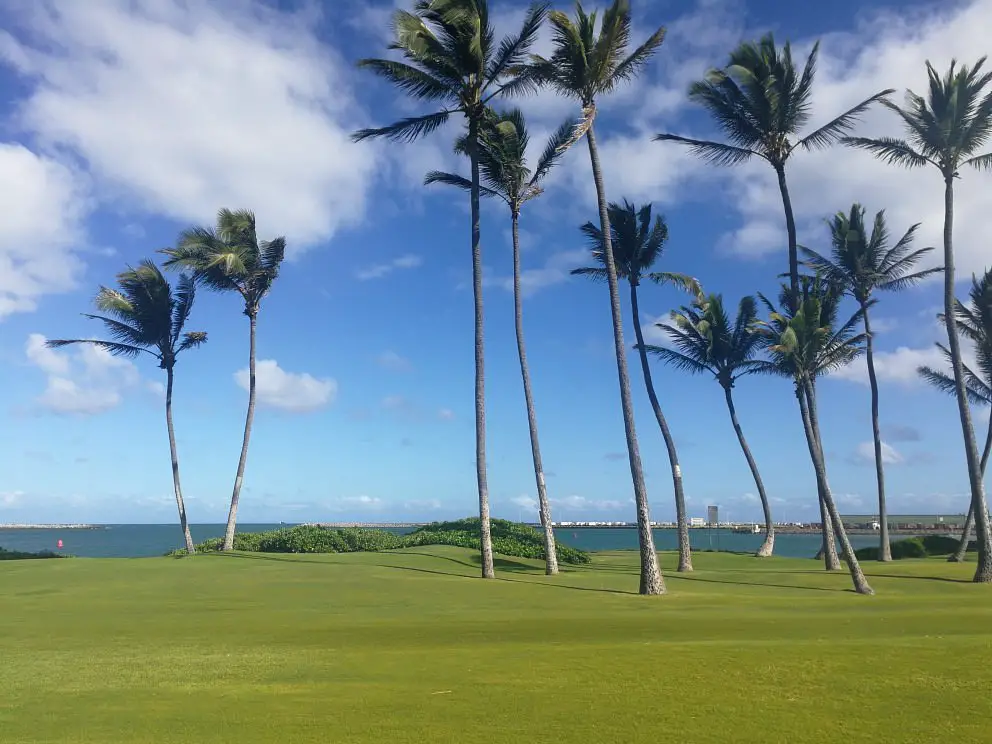 Ho'omaluhia Botanical Garden (Oahu)
You can camp here from Friday to Monday, but there is no camping during most weekdays, which takes some planning. This botanical garden is not oceanfront, which makes it a bit less crowded. However, it is absolutely beautiful and offers a unique camping experience.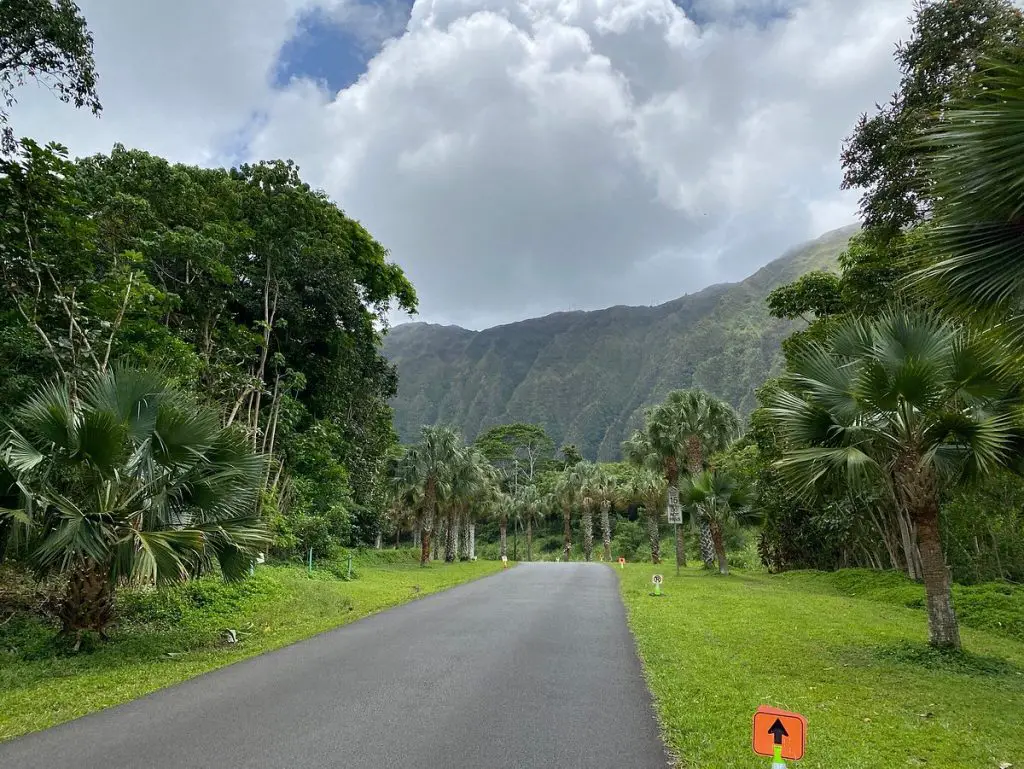 Of course, you will want to do some of your own research and use common sense on which locations are safest and any stipulations that come with these camping options. You will also want to be respectful of any rules that are in place and the land itself. When it comes to camping or backpacking in Hawaii, being prepared is key. 
You might also enjoy:
Travel essentials list: 36 Essentials for Travel
Final Thoughts on Backpacking Hawaii
If you are an avid backpacker and travelling Hawaii is on your bucket list, you're in for a treat!
There are so many hidden gems to explore. From active volcanoes to beautiful waterfalls, checking out where Jurassic Park was filmed, spending time on white-sand beaches, enjoying the Hawaiian culture, eating delicious food, and trying out world-class surf.  Do not forget to grab some shaved ice along the way when you visit Hawaii.
The natural wonders in Hawaii are magical, which explains why it is such a popular travel destination. However, these natural wonders are extremely dangerous, and even most national parks have been closed for a while due to lava waves from Hawaii's volcanic mountains. A good example is the Hawaii Volcanoes National Park.
We're hopeful you enjoyed these backpacking Hawaii travel tips, and they will help you have incredible backpacking Hawaii adventures! You might even meet other backpackers along the way.