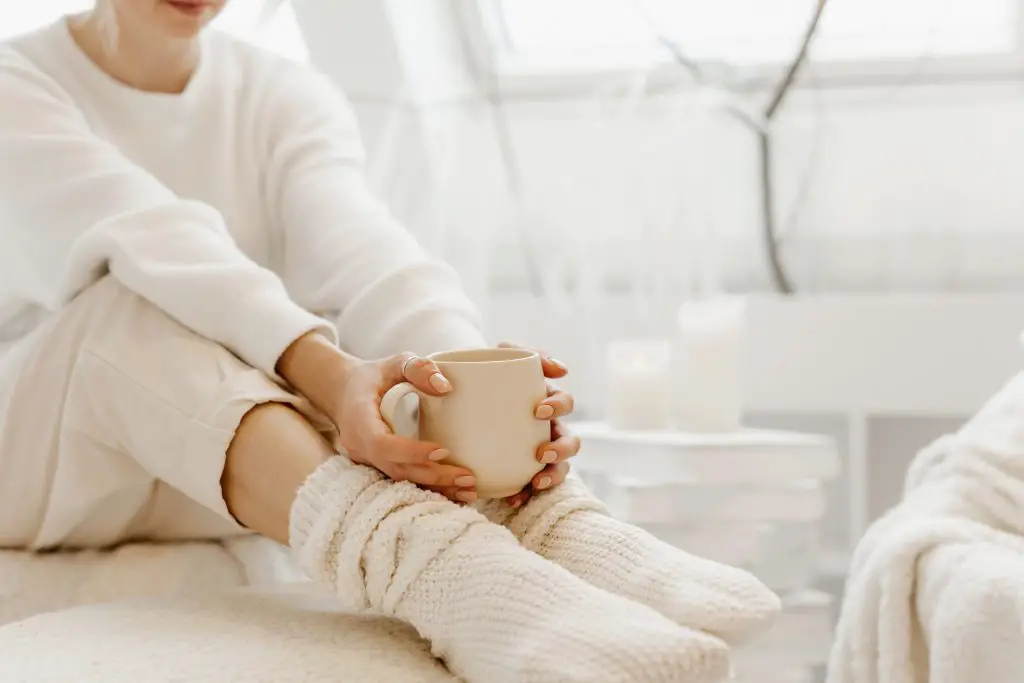 Affirmations are an amazing tool in practicing self-love, finding inner peace, and helping you build self-esteem and love for yourself. It can be difficult to find affirmations that feel right for you. We compiled a list of affirmations for self-love that resonate with many people. You deserve happiness and we hope you find these affirmations helpful on your journey to more self-love and self-acceptance. 
Using daily self-love affirmations can help bring more love into your own life, focus on your inner self and fight negative emotions. But how do you know which affirmations to use? The self-love affirmations listed in this article will help you get started on the road to a happier, healthier life.
You might also enjoy: 67 Daily Journal Prompts to Grow as an Individual
This post contains some affiliate links. If you click on the product links and make a purchase, I can make a small commission at no extra cost! In return, it helps me in maintaining this site to continue to help you!
What Is an Affirmation?
The word "affirmation" comes from the Latin affirmare, which means to make firm or strong. Whether it be an affirmation or a reminder, saying something to yourself over and over reinforces the idea. The more you say something, the more likely you are to believe it come true.
Affirmations are a tool to help embrace positive thoughts and work on a positive mindset. They are positive statements and personal affirmations that you repeat to yourself over and over again. They help you improve your self-esteem, build confidence, and focus on the things that make you happy.
An affirmation can be something simple like saying "I love myself" or "I am beautiful inside and out". The most important thing about affirmations is to say them with conviction.
Why Do Self-Love Affirmations Work?
Affirmations for self-love can help make loving yourself easier and more natural. They can be used as a tool to train your brain into believing all of the positive things about yourself, so they become part of your identity rather than just words on a page.
Affirmations for self-love work are often tied to a visualization technique that helps you create an internal, positive experience. While affirmations for self-love can be used in combination with other methods like journaling and yoga or meditation, they work just as well on their own.
Do Affirmations Help With Self-Love?
Positive affirmations are a great way to help you feel better about yourself. But how can you make them work for you?
Self-affirmations are a great way to start. These work because they can be more personal and specific than general affirmations.
Affirmations should reflect what is important to you, not things that may feel unnatural or difficult.
Affirmations should also reflect your values. For example, if it is important in your life to care for others and make them happy.
How Can I Use Positive Affirmations Effectively and With Confidence?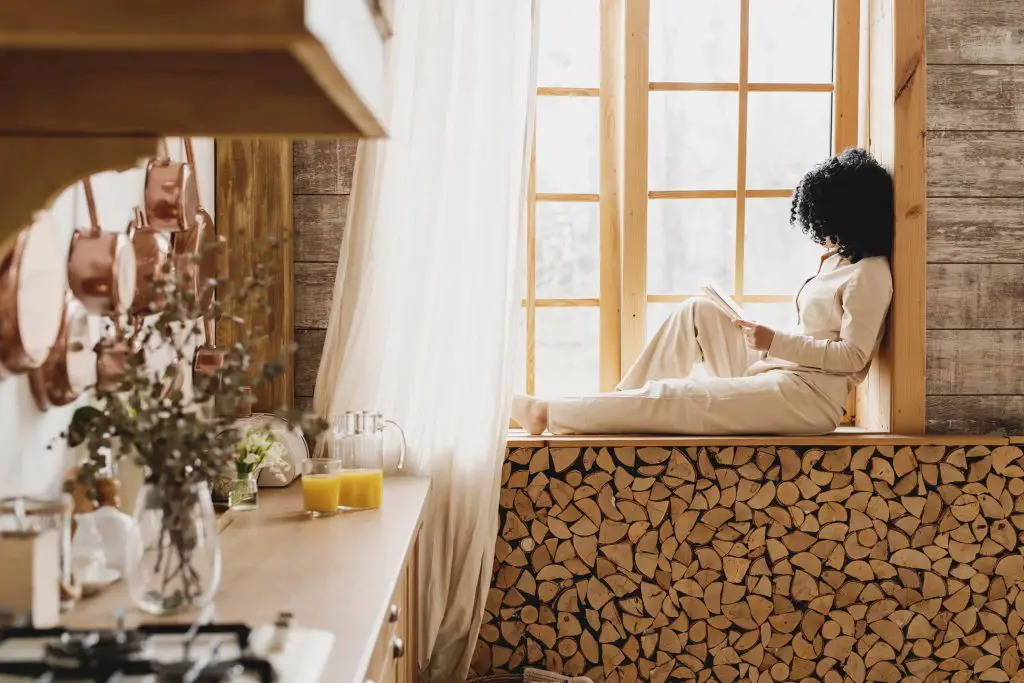 Self-Love is a struggle for many people.
There is no one right way to use positive affirmations, but some things seem to work well for most people. One of the biggest keys is that they should be specific and personal. You want your affirmation to really resonate with you so it can have its greatest impact on your life.
Here are five tips for using positive affirmations effectively. These will help you get started on making them work for you.
Tips for Using Affirmations Effectively – Getting Confident with Your Self Love Affirmations
Choose affirmations that make sense to you and are a good fit for your beliefs.
Write them in the present tense, as if they have already happened. For example, "I am happy."
When affirmations are used to replace negative self-talk, the individual's attention mustn't be on what they do not want but rather on their affirmation.
The affirmations should be repeated often and in various situations or settings to increase the chances of breaking old habits for good.
You might enjoy these beauties on Amazon to keep Affirmations top of mind daily :
How to Start With Affirmations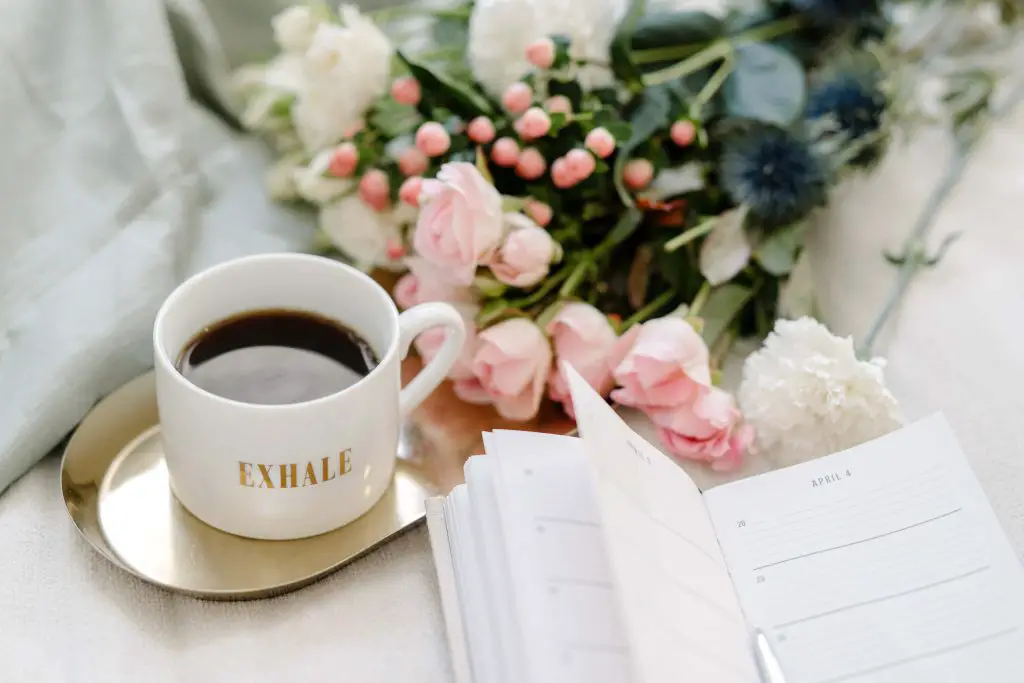 Affirmations are a great way to start your day. They transform negative thoughts into positive ones, enabling you to overcome challenges and anything that may be blocking you from achieving success in various areas of life. There is no perfect time or place for them; they can be done before bedtime as well.
The best thing about affirmations is that it's an instant form of self-help therapy that requires little effort on our part but yields tremendous benefits.
The steps to starting with affirmations :
Identify the affirmations that resonate with you.
Write them down or record them on your phone to listen back later and repeat a few times throughout the day for best results.
How Can I Express My Love to Myself with Confidence?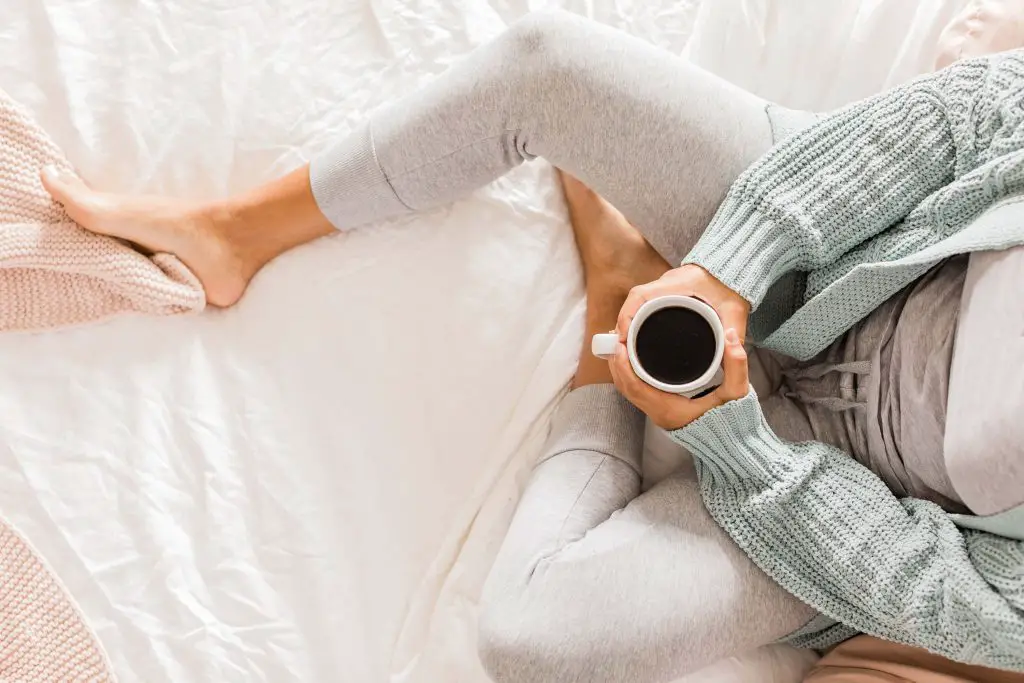 The benefits of expressing self-love to yourself are abundant. The first step is to accept self-love and acknowledge that it's ok for you to be who you are with your imperfections, strengths, quirks, and all.
Next, allow yourself to feel the emotions associated with these affirmations so they can heal every part of your being – mind, body, and soul.
Some Ways to Express Love to Yourself with Self Love Affirmations
Repeating affirmations on self-love included in this blog post or recording your own voice giving these affirmations.
Doing what you love and treating yourself to something special.
Making a list of how you love yourself in all areas of life – which includes things like loving who you are as well
Telling yourself, "I love you."
Taking a bubble bath
Listening to your favorite music
Meditating for 15 minutes and spending the time focusing on what brings you joy in life. Try different techniques until one stick that feels good.
Being kind and gentle with yourself in the same way you would be to your loved ones
Noticing that you are worthy of love just as much as anyone else is.
Making a list of things about yourself that make you happy. These can include qualities, hobbies, or possessions. Hang this list up where it will remind you daily
What Is the Most Powerful Self Love Affirmation?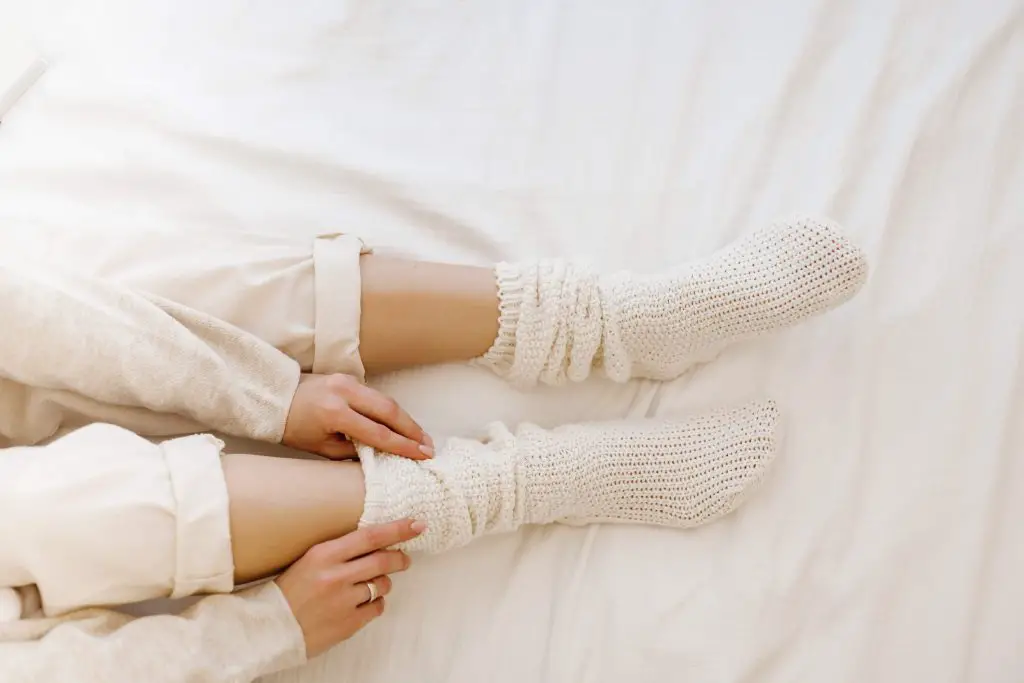 The most powerful affirmations are the ones you make up for yourself. There is no better time to start than now, and this article provides some great examples of self-love affirmations so that you can get started on your own journey towards positivity.
Self-love affirmations should include as many positive words as possible – when it's all said and done, these are what will really help you believe in yourself.
Some Examples of Powerful Affirmations
Some examples of affirmations for self-love are:
I am a powerful, capable being.
My feelings matter and have validity.
I deserve to be loved and appreciated fully by myself first.
No one else can give me the unconditional love that I need; it is my responsibility to generate this energy within myself for all other aspects.
I am worthy of love.
This body is perfect just as it is.
It's ok to let myself feel my emotions without judgment and with compassion, understanding that they will pass through me like clouds in the sky.
I deserve all the best things in life because I'm awesome!
The only approval I need is my own.
I let my light shine bright.
Affirmations for Self-Love, Happiness, and Joy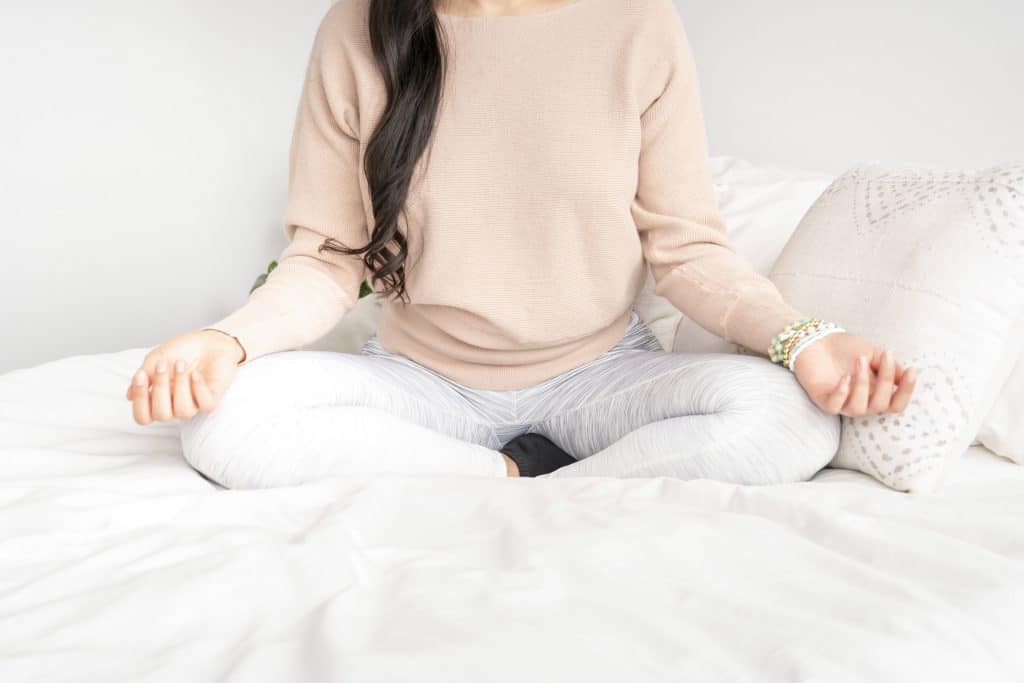 Affirmations are an easy way to practice gratitude, kindness, compassion, and acceptance of oneself.
If you've been struggling with self-love, it's important to let go of anything that makes you feel unworthy or undeserving. Affirmations for self-love can change your perspective in making you realize how great you are.
Feel free to use these affirmations for self-love every morning and evening :
I am worthy of all the good things in life.
Every day, I'm getting better and better.
My thoughts create my reality.
I am enough.
I deserve to be happy.
It's okay if it takes time; what matters is that progress is being made.
I love myself and my body for all of the amazing things they do for me.
My life has meaning because of everything I've done with it so far. 
Every day is a new opportunity to make something happen in my life – today could be the day!
I am an amazing person.
Every day I'm becoming more patient, loving, and attentive.
I love myself just the way that I am.
Today is going to be a great day!
My thoughts are clear and insightful. Every day, in every way, my life keeps getting.
I love and accept myself.
I am perfect in my imperfections.
The past does not define me; I choose to live life on my terms.
Every day I'm getting better and better.
Whatever happens today is meant to be because it happened!
I am deserving of love and good things.
My body is worthy of being treated well.
I allow myself to enjoy life's pleasures without guilt or shame.
Today, I will put my needs first so that those around me can do the same.
Worrying about what others think is only a distraction to living courageously. 
Self-Esteem Affirmations To Practice Self-Love and Confidence
Self-esteem affirmations can also be helpful for self-care. What are self-esteem affirmations? Self-esteem is your opinion of yourself. It can be your body, personality, achievements, and many other aspects that define you as a person. When it comes to self-esteem affirmations, there are various ways in which they can help:
Self-Esteem Affirmations provide comfort to people who have low self-esteem because they can help with the feeling or belief in one's own value, adequacy, capability, worthiness, etc.
What is different with self-esteem affirmations is that they are only for you.
Self-esteem affirmations are a way to show acceptance for your good qualities, which will help them grow even more.
They are most helpful when you say them out loud as they can help to affirm your worth and value.
Here are some self-esteem affirmations that can be used:
I accept myself unconditionally (or I love myself).
Just as I am, I am valuable.
I am brave.
I deserve good things.
Daily Affirmations for Self-Worth
It's important to be aware of how you speak to yourself and how it affects your self-worth. When we have negative thoughts about ourselves, they can take a toll on our self-esteem – for us to feel good about who we are, those thoughts must stop!
Agitate: If you're like most people, you probably think negatively about yourself from time to time. Even if you don't say these things out loud, they may still affect your confidence in positive ways.
Solution: Self-Worth Affirmations are an effective tool for improving your self-confidence and outlook on life by replacing negative thinking with positive thoughts that help build up your esteem. They come in all shapes and sizes, so there is no shortage of options when it comes to finding affirmations for self-worth that work best for you!
I am worthy.
I can do anything worth doing.
Other people appreciate me and affirm my self-worth every day, so why would I not?
People who love themselves are more attractive, confident, and successful than anyone else in the world.
You might also enjoy :
You might enjoy these beauties on Etsy to help keep affirmations top of mind daily :
Final Thoughts for Positive Self-Love Affirmations For Feeling More Joy and Happiness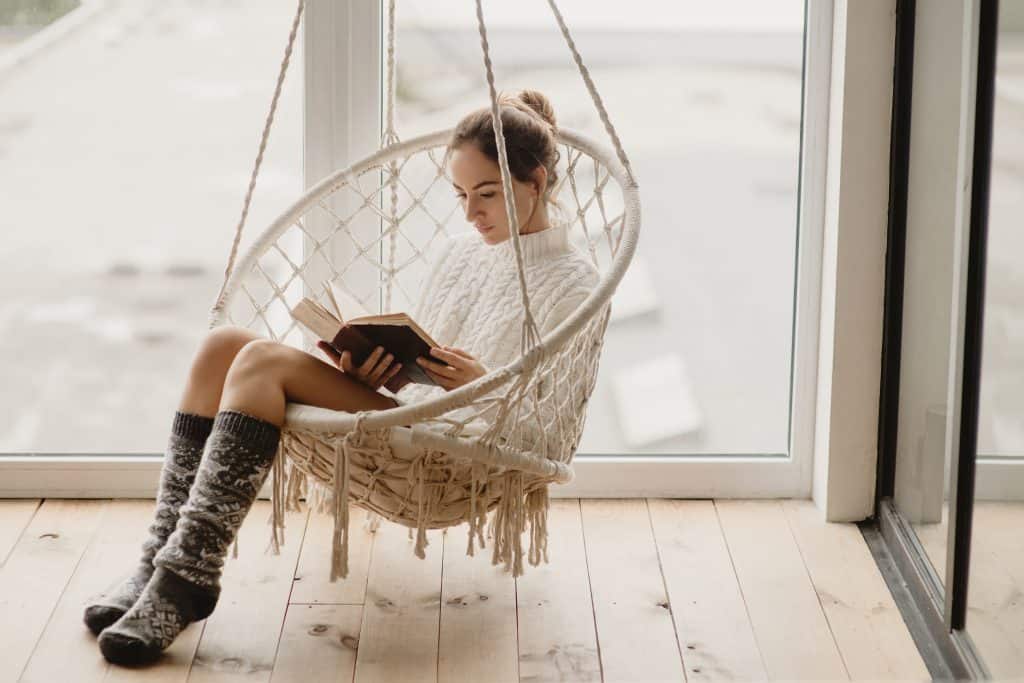 In conclusion, the benefits of expressing self-love outweigh those of not doing so. It is important to remind yourself what an awesome person you actually are.
It can be difficult to find affirmations that feel right for you. We hope this list of affirmations resonated with you. Use these ideas to spread the love around! Download our free PDF. We hope they help you on your path towards happiness and well-being!