Hawai'i is home to six major islands, one of which is the awe-inspiring Maui. Neighbored by the islands of Molokai and Lanai, Maui is stunningly beautiful, filled with black sand beaches, mysterious caves, and jaw-dropping forests. To ensure your trip goes smoothly when planning for a week in Maui, you'll need to plan your luggage, activities, and hotel far in advance.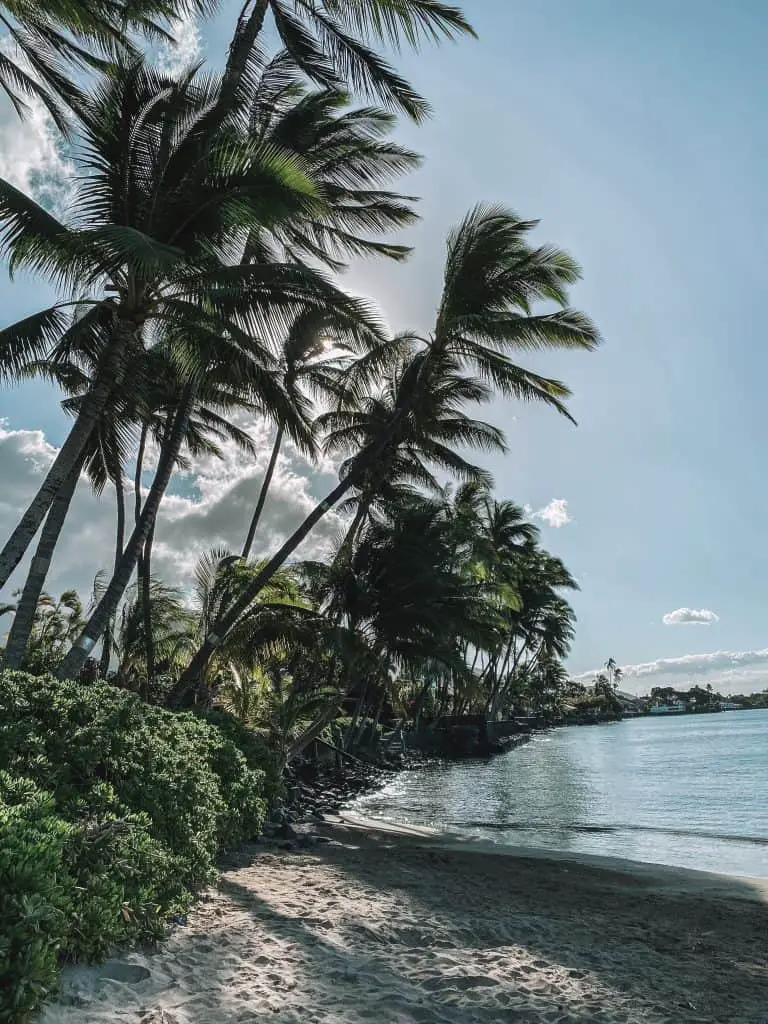 A Week in Maui
Going on vacation in Maui is an experience that feels as if it was plucked directly from your dreams. This is one of the most beautiful locations in the world, with the vast expanses of oceans, towering volcanoes, breathtaking forests, fascinating caves, and an incredible variety of wildlife. Fortunately, Maui is only one of Hawai'i's six major islands. So, you can spend your vacation island-hopping if you like. Kaua'i is another favourite island of ours.
Since there are so many things to do on this amazing island, you might be having a hard time nailing down a solid vacation plan. To make things a bit easier for you, we've prepared a sample itinerary and packing list for you to plan a perfect week in Maui.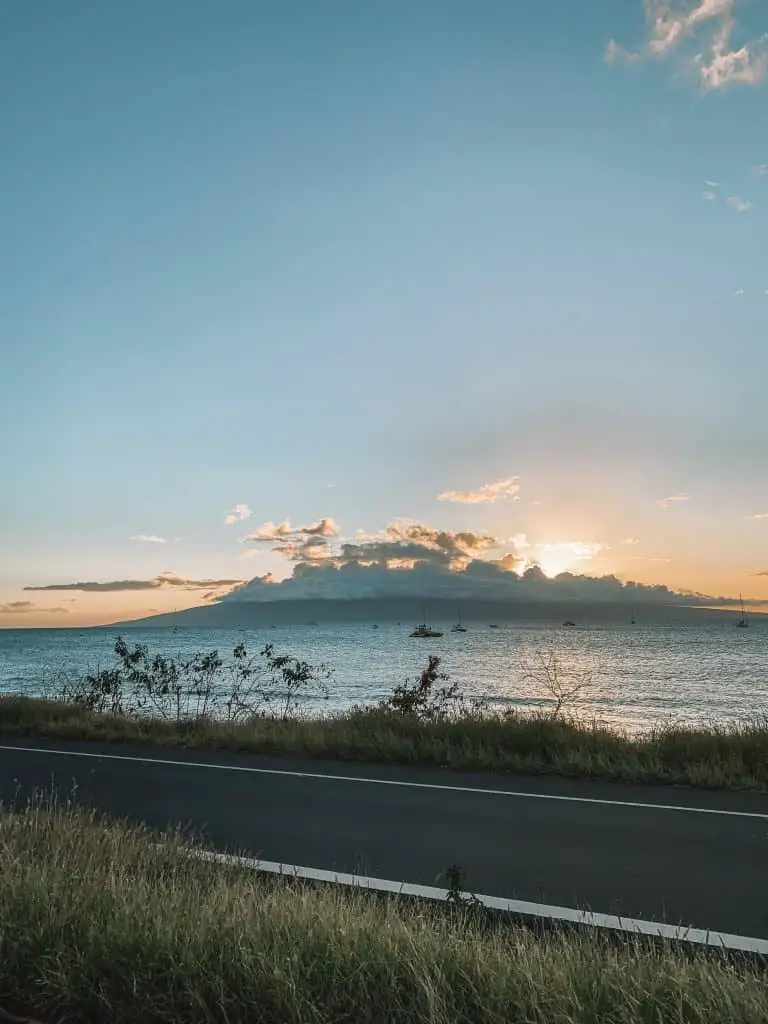 How do you get to Maui?
The only way to get to Maui is by flying or taking a cruise ship. If you fly to Maui, you will land at Kahului Airport. This airport is not huge and fairly easy to navigate. Here is a link to the airport maps that you can print out. If you Cruise to Maui Island, you will doc at Kahului Port. 
Maui Lodging
Kahana Condo in Maui
Our personal favourite and recommendation. This is where we stayed for a week last time we visited Maui. It was a great location, closed to Lahaina and such a beautiful condo with wonderful views!
The perfect place to stay for the week is this one-bedroom, one-bathroom My Perfect Stays Maui VRBO condo where we personally stayed during our last vacation to Maui. We absolutely loved it. It is located between the Kaanapali and Kapalua resorts. This location gives you easy access to a wealth of recreational activities, including sea turtle and whale watching. 
The Condo also comes complete with the equipment you might require during your stay. This includes beach chairs for relaxing days on the sand, and snorkelling equipment for adventures in the ocean. The kitchen is also fully stocked for your dining needs. 
You'll wake up to the ocean mist at each sunrise, as the condo is situated beachside at Kahana Reef. From your window, set your eyes upon the Pacific Ocean, and the Molokai and Lanai islands, Maui's neighboring land masses.
Maui Hotels
It's crucial that you settle down in a comfortable area while you lay out your plans to explore this extraordinary landscape.
What other options are available to you for your accommodations? As flights to Maui and Hawai'i are at the top of many people's travel lists, you will be pleased to hear that Maui hotels offer you a vast array of options to book!
Hyatt Regency Maui Resort & Spa
Looking for comfort in paradise? The Hyatt Regency Maui Resort & Spa sits on the Ka'anapali Beach and hosts traditional nightly lu'aus. Conveniently located 7 minutes from the airport to Maui, it's the perfect distance to drive from your flight to relax away the jet lag. 
Maui Residence Inn Maui Wailea
This Marriot hotel offers you modern amenities on your Maui vacation. Start your day with a complimentary breakfast on the beach before you jump on their free shuttle to the shops, making the need for a Maui rental car less necessary.  
Maui The Westin Maui Resort & Spa
Fun is here for the whole family at The Westin Maui. With on site enriching activities and easy access to Adventure Park and Zipline Maui with a quick Maui rental car ride, this hotel is perfect for families looking to get away from it all. 
Four Seasons-Maui
Discover the Aloha spirit when you book your stay at the Four Seasons – Maui. This hotel has accommodations for any vacation style, from romantic getaway to executive retreat. It's Wailea beaches are picture perfect. 
Maui Sheraton
An easy drive after flights to Maui, the Maui Sheraton lies on Ka'anapali beach and sports the only Lobby Bar in the area. Unwind before you jump into your island adventure with a good rest and a cool drink. 
Vacationing in Maui
Once you're settled in and have begun to acclimate to the climate and scenery, it's time to plan your week-long stay on the surreal island of Maui. 
Vacationing in Maui requires quite a bit of preparation and forethought to ensure your stay is as smooth and fun-filled as possible. Before you venture out on the island – or any others, for that matter – you'll need to have a general idea of what you'd like to do.
Yet, even further in advance, you'll need to have the appropriate clothing, gear, and other accessories packed before making your way to the island. To ensure you're ready for the perfect Maui getaway, consult the sample itinerary and packing list below. If you find yourself needing more ideas on what to bring and the best recreational activities, additional suggestions are included.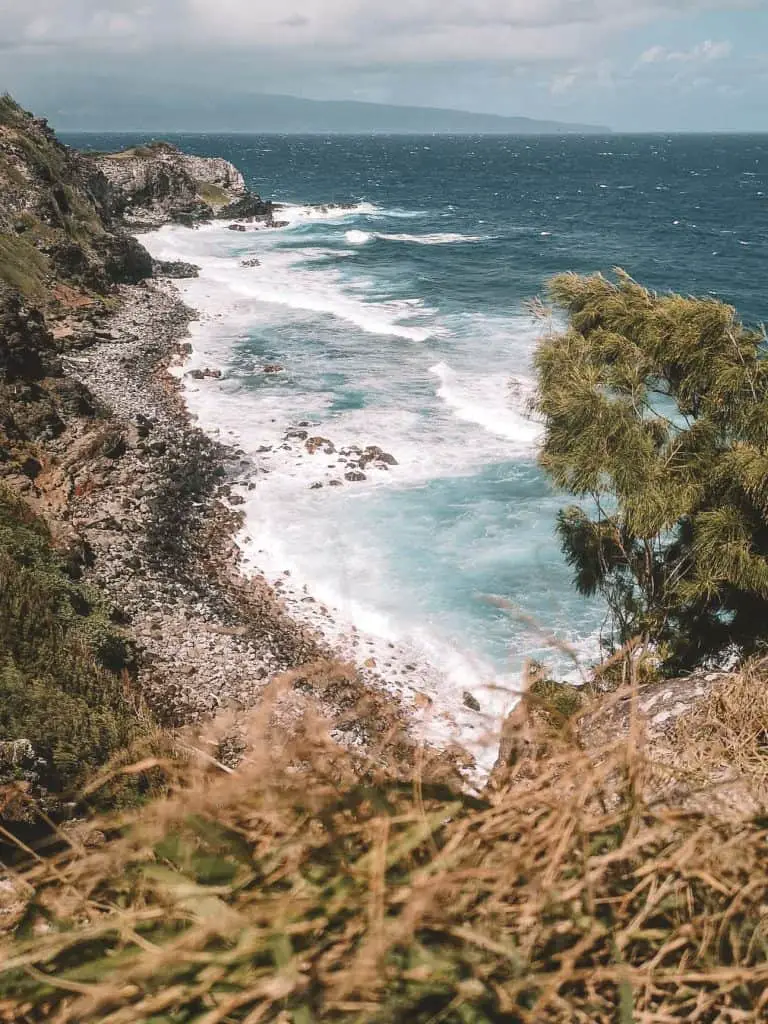 What to Pack for a Week in Maui
When you're packing your bags for Maui, consider the time of year you'll be visiting the island. If you're travelling from the airport in the summertime, some non-negotiable items to bring along include:
Activewear
Activewear. Lots of the recreational activities you'll be getting up to in Maui are in the outdoors. So, you'll want to make sure your clothing is light and comfortable enough to run, hike, or engage in other such physical activities in. Jogging pants or leggings, tennis shoes, comfy T-shirts or tank-tops, and a light jacket are ideal. 
Swimsuit
Swimsuit. Swimming gear is a must! Of course, the specific type of swimsuit you'll need depends on what activities you're planning on. However, for surfing, you'll want to bring a rash guard along, too.
Sunscreen
Sunscreen. When shopping for your sunscreen, consider the health of the environment in addition to your own. For this reason, it's best to go with a reef-safe sunscreen, as opposed to standard types. 
Flip flops
Flip flops. To maximize your comfort and get your toes in the sand much more easily, bring along some flip flops or sandals. 
Beach gear
Beach gear. No matter what you plan on doing on your Maui vacation, you're pretty much guaranteed to be spending time on the beach. The best items to bring along on your oceanside adventure include a beach bag to carry your essentials on your day trip and a sand-free beach towel – made from unique microfibers, it helps prevent sand accumulation in the material, keeping you comfy and free of annoying sand granules while you sunbathe.
Many people urge Maui vacationers to pack light, especially if you have access to a washer and dryer. (My Perfect Stays has a coin-operated laundry facility on-site.)
Things to Do in Maui
Explore the rainforests with beautiful waterfalls. Hike Haleakala's trails and experience watching the sun rise and set from the top of this shield volcano. Explore the cavern of a lavatube. Visit the towns filled with quaint shops, food, and art. Learn about island plant life and Hawaiian culture with a walk through Kahanu Garden and Heiau. Go to Iao Valley, where you can swim in the Seven sacred pools while learning more about Maui's ancient past.
There are also many museums and cultural centers to visit on Maui. Museums are an excellent place to learn about Maui and the Hawaiian island's rich heritage. These are just a few of the amazing places you will find on Maui.
Hale Ho'ike'ike museum has many pre-contact artifacts, Hawaiian history, and genealogies.
Baldwin Home Museum located in the town of Lahaina, this was a missionary homestead on Maui island and is the oldest house still standing. 
Hui No'eau is a visual art center in the town of Makawao where you will be able to watch artists work or take a class yourself. Following is a more detailed itinerary that we hope you'll find helpful when planning your itinerary.
The best things to do in Maui will depend on the time of year you decide to visit. For example, the general consensus says that the ideal Maui vacation time is April-May and September-November. The Maui weather is perfect during these times for most families. However, surfers may want to keep their eye on trip opportunities for the wintertime, as this is the best time for surfing.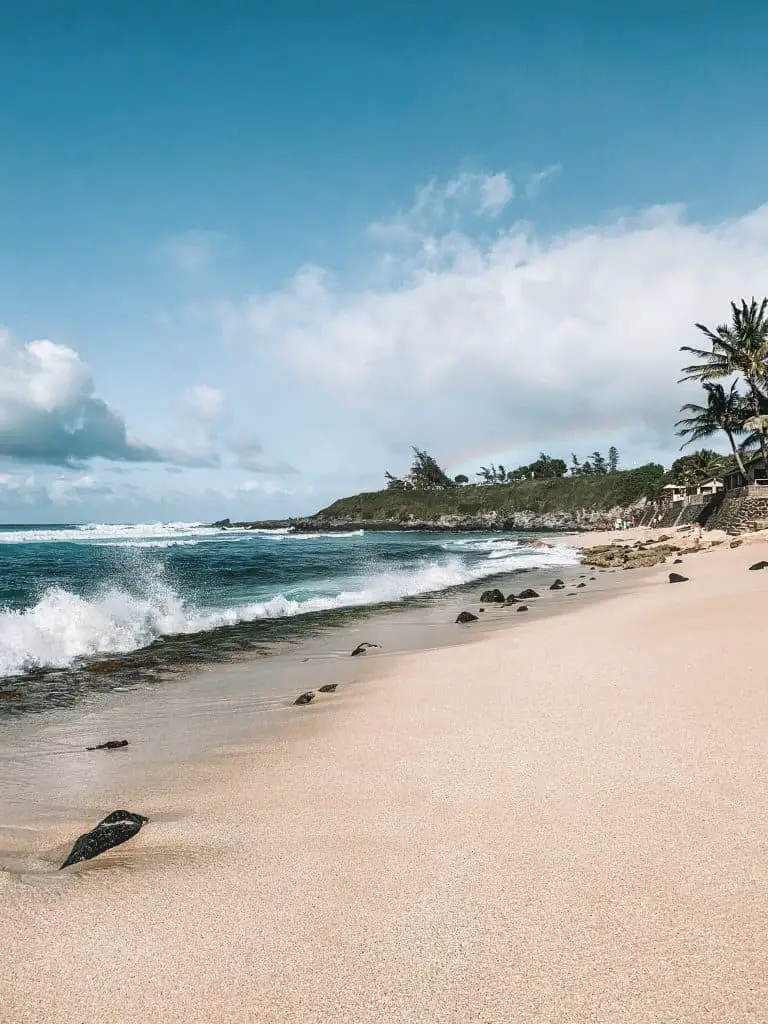 On the other hand, families with kids may consider the summer a double-edged sword. This is the time when most of the crowds will flow into the island, raising the prices for recreation and dining. Still, this is when the Pacific waters are the gentlest, so it's safest for the little ones. 
The best Maui activities per season are below:
In the Spring 
East Maui Taro Festival
Maui Steel Guitar Festival
Maui Onion Festival
In the Summer
Swimming (currents are much calmer)
Cultural festivals including Kapalua Wine & Food Festival and the Hawaiian Slack-Key Guitar Festival
In the Fall 
Aloha Festival
Maui Ukulele Festival
Sight-seeing on the Road to Hana (Maui weather is generally good in the fall!)
In the Winter
Whale watching is perfect during this season!
Surfing
Your Vacation Itinerary
There are so many things to do in Maui that it can be hard to plan to do it all in just seven days. Yet, even in that short time, you can pack your days with several memorable experiences to last a lifetime. 
Day 1
Settle into the area and have a gentle introduction to the island by familiarizing yourself with the locals. On your first day, it's time to explore the culinary culture by partaking in :

Fresh fruit
Shaved ice
Local restaurants (make sure to grab some poke, taro, and malasadas!)
Day 2
Start your journey across the island first in West Maui. Here, you can visit:

Honolua Bay (good spot for surfing)
The famous banyan tree in Lanai 
Beach parks – keep an eye out for snorkelling touring opportunities to view sea turtles and other ocean life
Lahaina

Breakfast at Belle Surf Cafe, a cute cafe that offers top coffee to fuel your day
Shopping along Main Street, which offers a beautiful waterfront walk as you check out boutiques and restaurants (may we suggest Pacific'o On the Beach for your dinner plans? It offers fantastic food and a romantic sunset waterfront view!)
Relax on family-friendly Lahaina Beach
Atlantic Adventures' submarine tour and whale watching!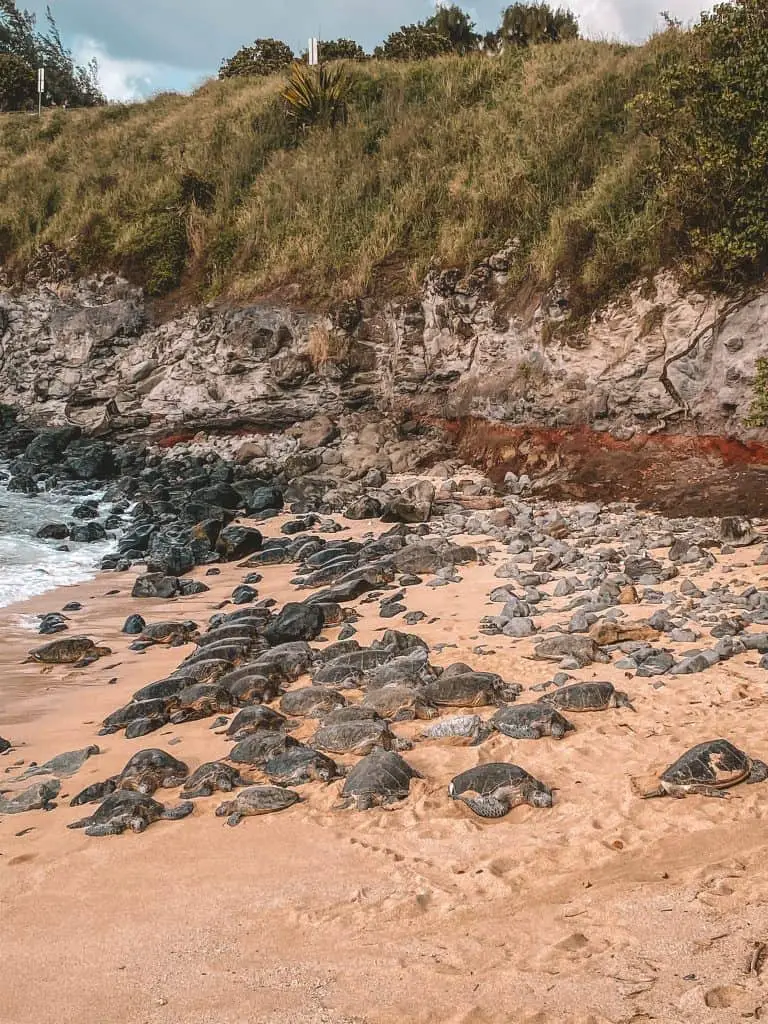 Day 3
Hiking in the bamboo forests
Head down to Central Maui to see Iao Valley State Park
Take a stroll in Kihei to see some fabulous sunsets
Day 4
Make your way down to Upcountry Maui to see:

Haleakala National Park (they have a zip line Maui tour for those interested)
The historic town of Paia

Enjoy a peaceful moment observing surfers and high waves or if you're an advanced surfer, grab a board and jump in!
Stroll down Main Street and enjoy the shops, especially if you're coming from or going to Hana. 
Day 5
Visit East Maui to see the Pools of Oheo
Walk across the black sand beaches of Wai'anapanapa State Park
Day 6
Whale watching
Visit Turtle Town for snorkeling and viewing the famous sea turtle population in that area
Wrap up the day by visiting the Molokini Crater off the coast of South Maui
Day 7
Take in your last bits of Maui culture by dining and enjoying the local music
Final thoughts on A week in Maui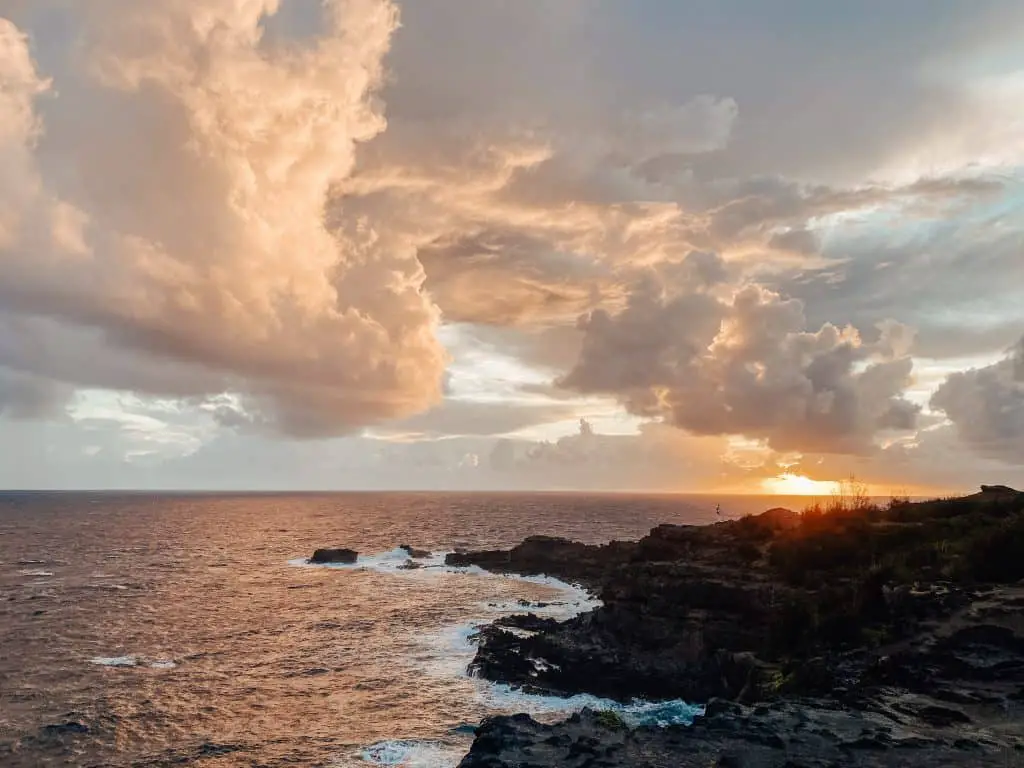 Maui is one of the most fantastic places to take yourself and your family on vacation. The island seems to be made exclusively from the stuff of dreams, from its enchanting black sands to the abundance of beach parks to the local people's rich culture.
Since there is so much to do, it can be challenging to lock down a solid plan for your vacation. Using the guide above, you'll know exactly what to pack and how to move about the island on your week-long vacation. Remember to book your stay at the beautiful My Perfect Stays Maui Airbnb for a once-in-a-million experience. 
Pin it for later :