Visit these 4 amazing wineries if you're planning on visiting and drinking wine in Niagara-on-the-Lake, Ontario.  
Just a 90-minute drive from Toronto, you can get to wine country and have a wine tasting in no time. It's the perfect location for a romantic or girls' weekend getaway. 
The best time to visit Niagara-on-the-Lake is in the summer months. You'll get to experience this little town in full blooms and its many colourful flowers.
Ontario's wine country and Niagara-on-the-Lake, is home to world-famous VQA icewine, as well as dozens of other delicious varieties of red and white wine. Whether you're a pinot noir fan or you prefer a more fruity blend, there's a Niagara wine for everyone. 
Niagara on the Lake wineries offers some of the best wineries for wine lovers. 
Niagara-on-the-Lake is so charming. You'll enjoy walking down the beautiful Queen street. It offers cute little boutiques, wine bars and restaurants.
4 Amazing Wineries To Visit in Niagara-on-the-Lake
Southbrook Organic Vineyards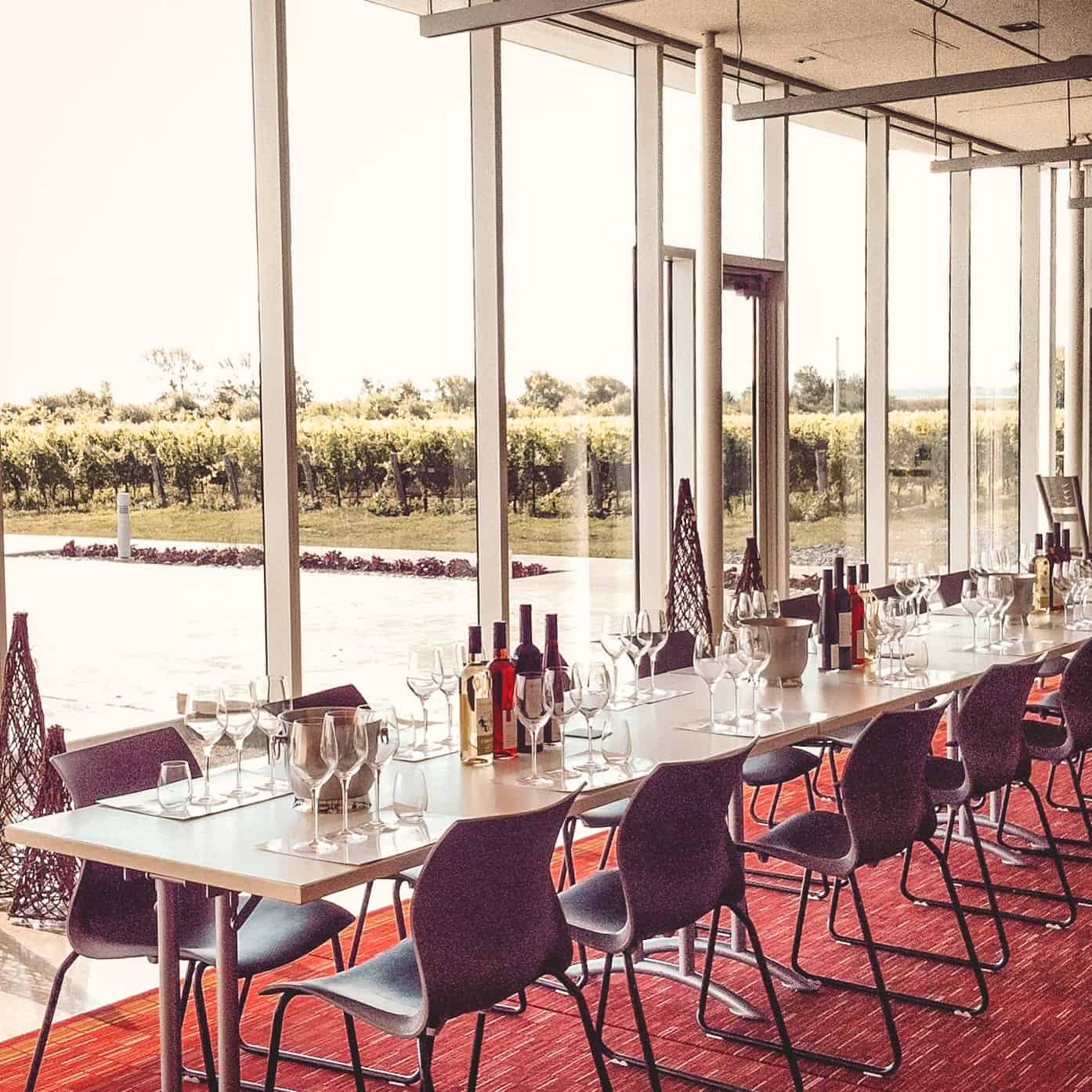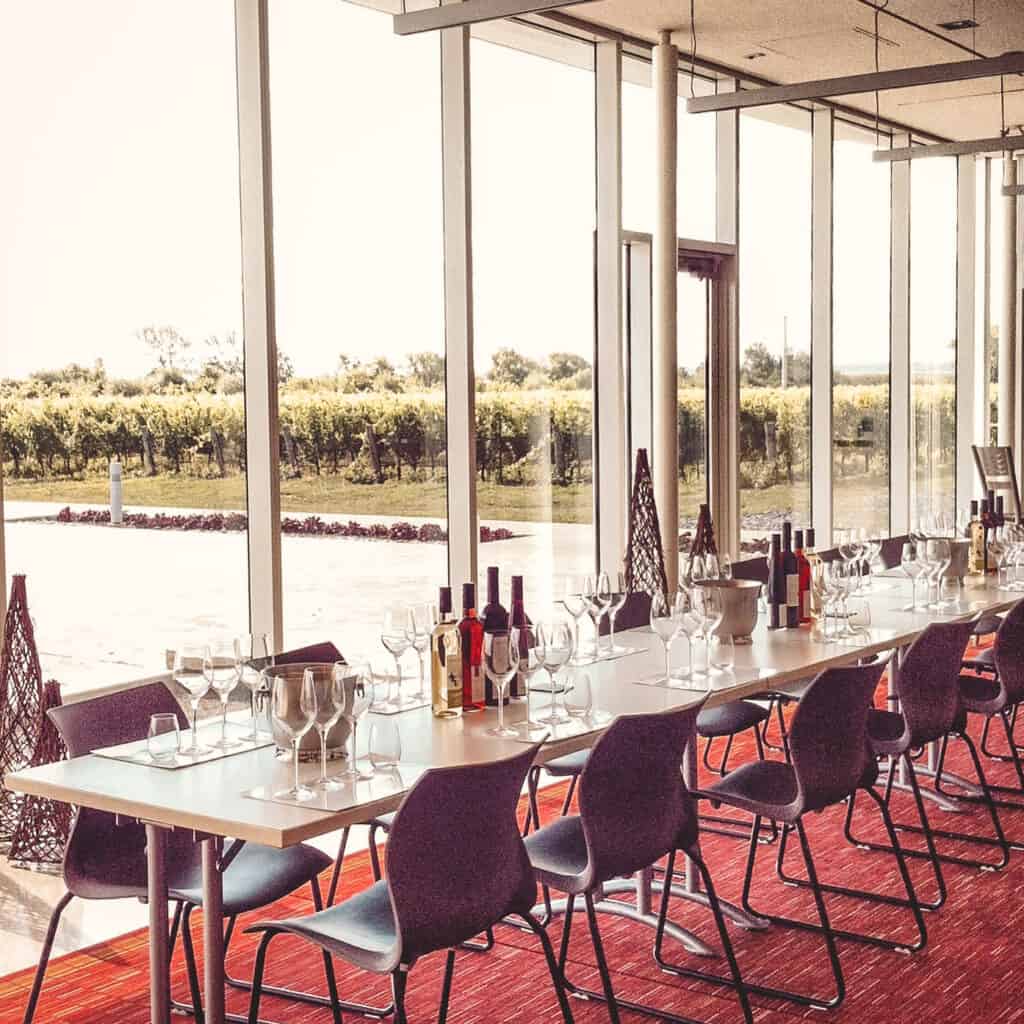 Southbrook Organic Vineyards was the first visit of an all-day wine tour that went from 9 am to 4 pm (!). It was amazing. This vineyard is considered both organic and biodynamic in how they farm and produce their wines.  Southbrook offers Cabernet Sauvignon, Cabernet Franc, Bordeaux blends and Chardonnays.  
Ravine Vineyard Estate Winery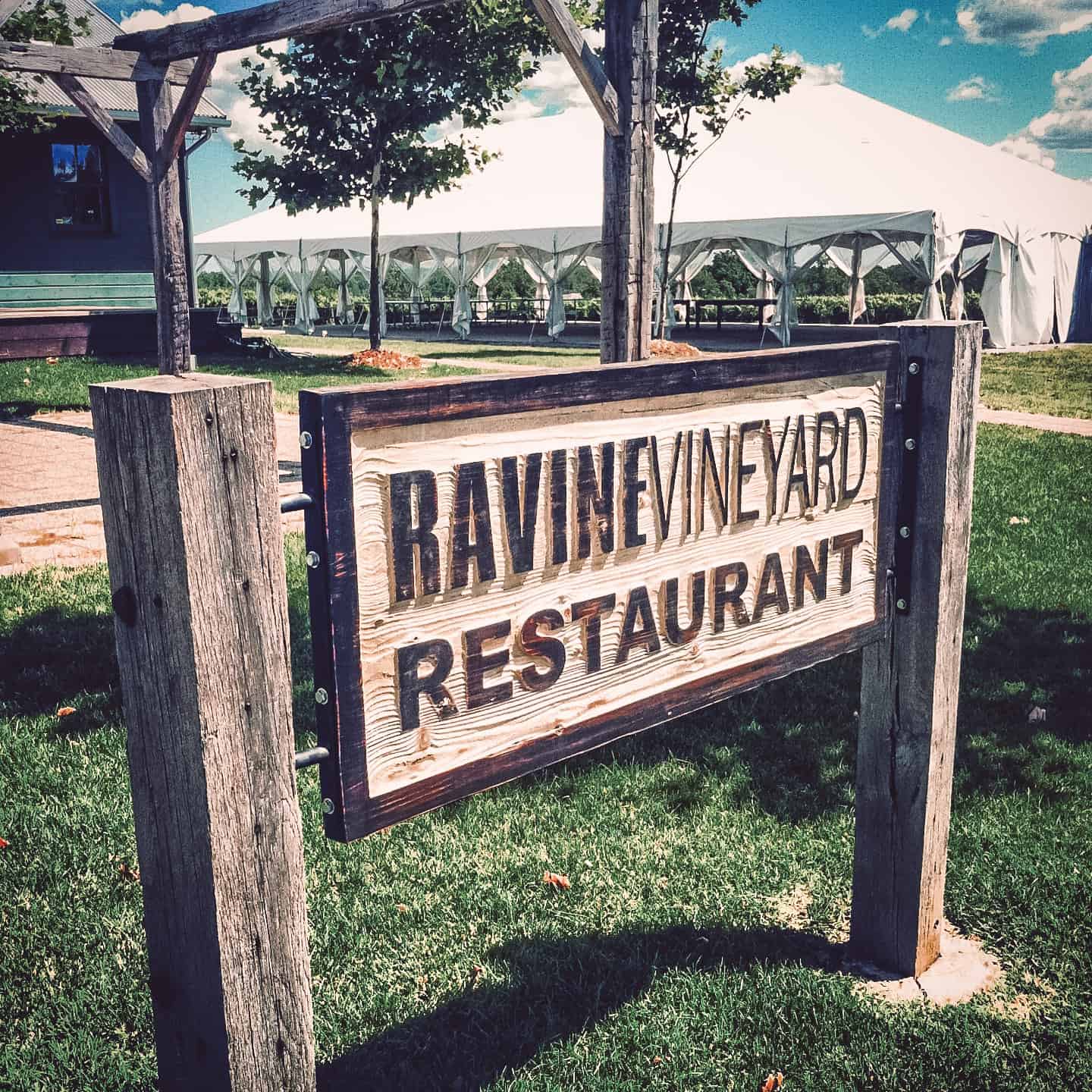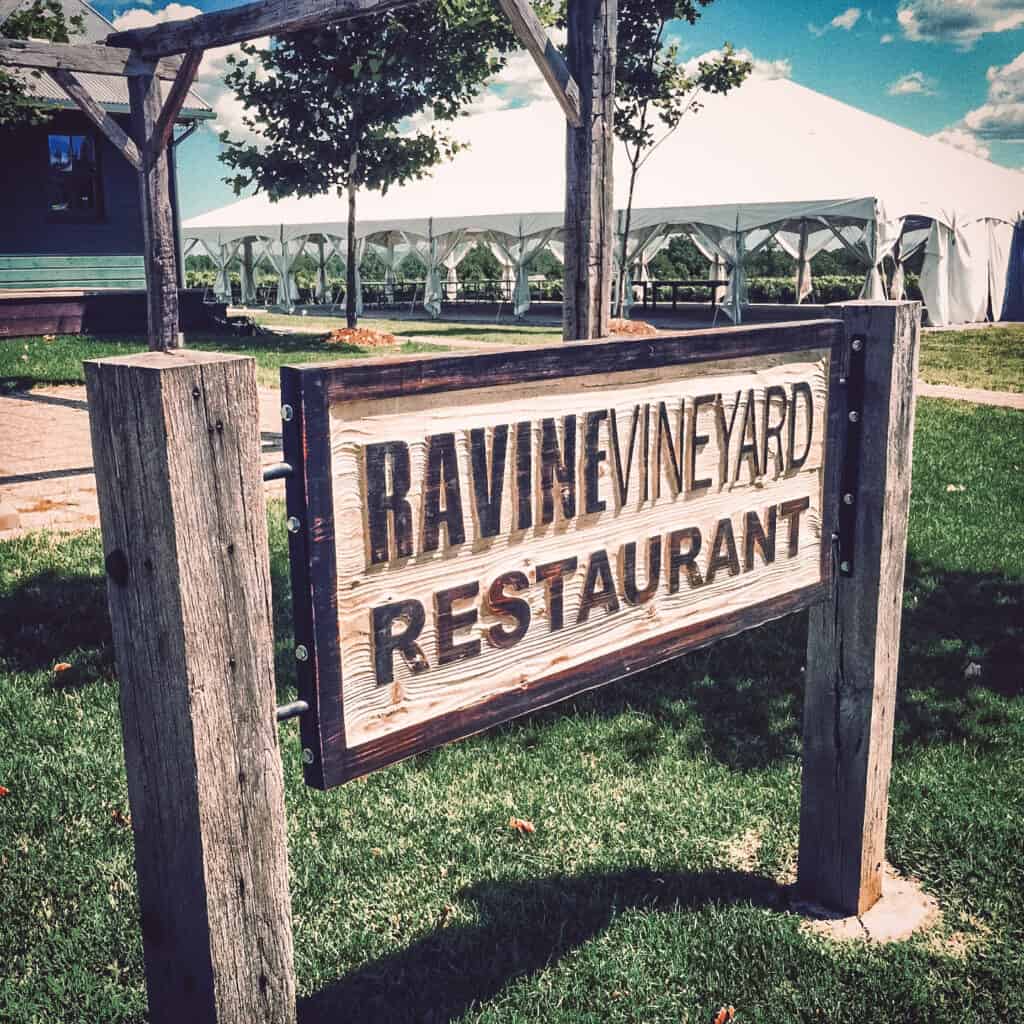 For our second stop, I had the pleasure of having lunch at Ravine Vineyard Estate Winery. We got to taste their farming food and some of their organic wines. This vineyard sits on a farm and is breathtaking. During my visit, they had set up a beautiful table overlooking the vines. The food was decadent, and the wine, of course, fantastic. They offer a dozen different bottles from Rosé, Cabernets, Chardonnay and Riesling.
Pilliterri Estates Winery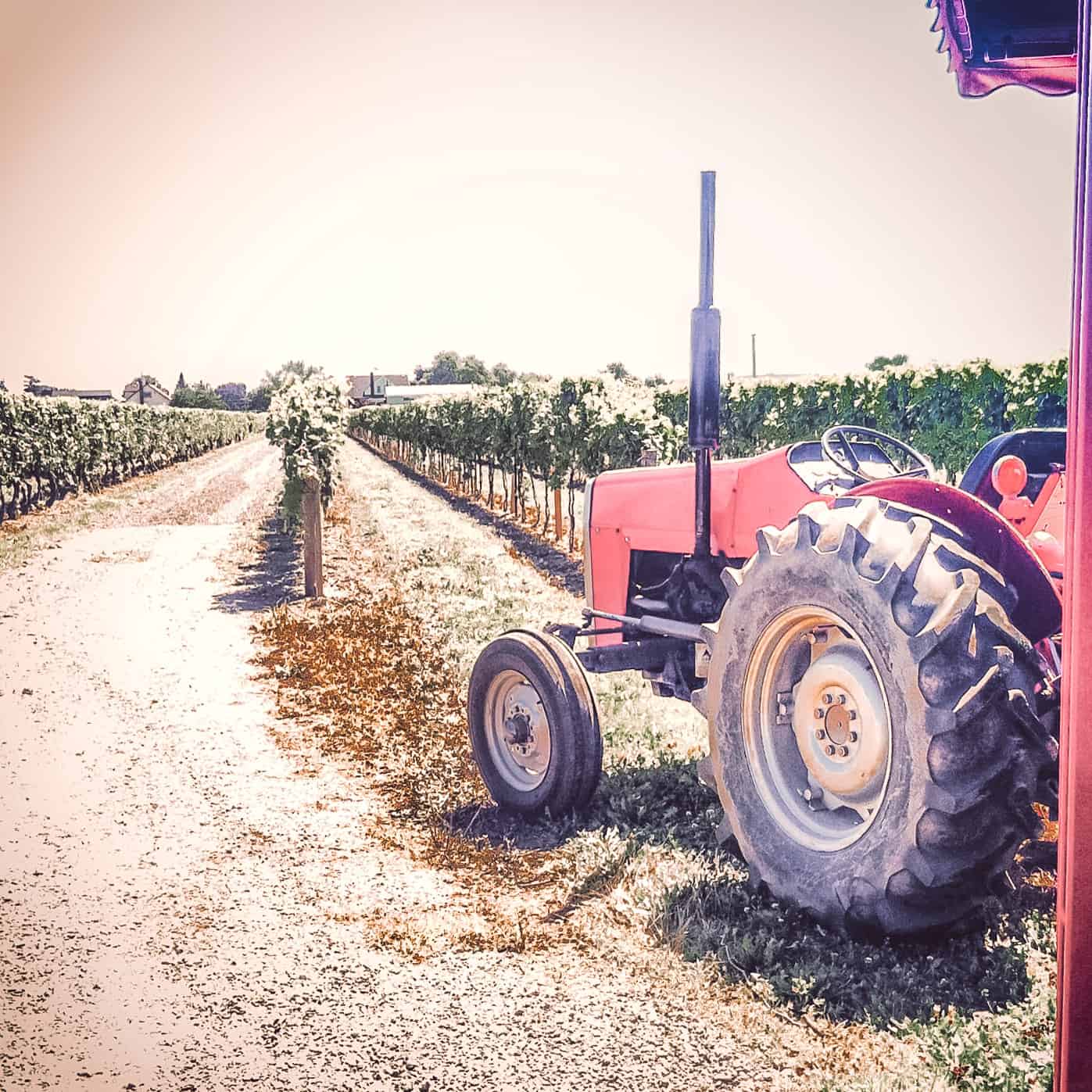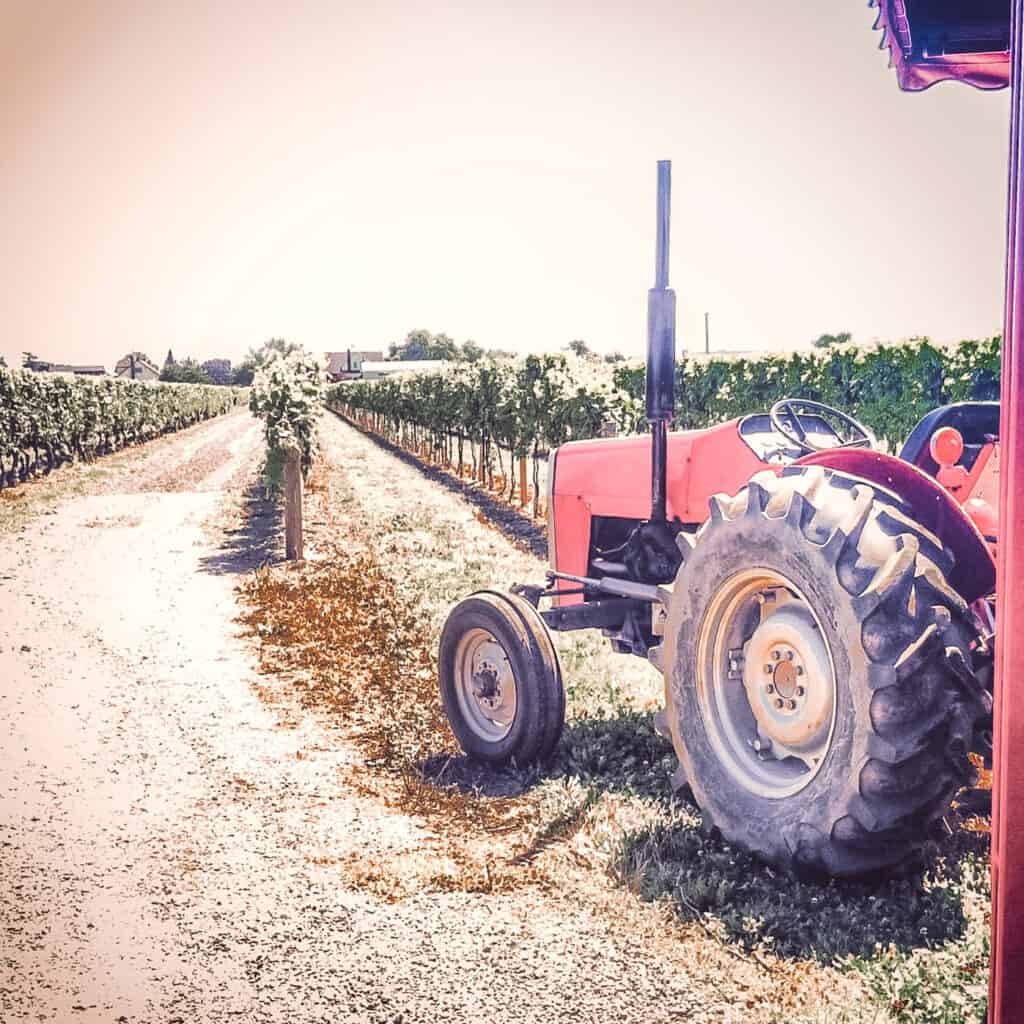 Pillitteri Estates Winery was the last stop on my all-day wine tour, and we got to try their unique icewines. Icewine grapes are harvested when temperatures reach -8 degrees Celsius or colder. They require ten times more grapes than your average wine. Pilliterry ice wines have been recognized worldwide and make for a unique experience. 
Jackson-Triggs Estate Winery 
Finally, sitting on 11.5 acres, Jackson-Triggs Niagara Estate offers a modern and sleek look. It has an open-air amphitheatre where they sometimes host concerts. Their Cabernet Sauvignons are also affordable and some of my favourites.
Where to Stay, What to Do and Where to Eat and Drink
The Prince of Wales Hotel is where we stayed during our visit, and it was great. It's located in a great location, which made it easy to walk to nearby shops and restaurants.
The Niagara-on-the-Lake Golf Club is a beautiful, full-length nine-hole course that runs along the shores of Lake Ontario. Which also offers excellent scenic views.
The town is also home to the Shaw Festival Theatre, which offers productions from April to December. As well as other events and activities.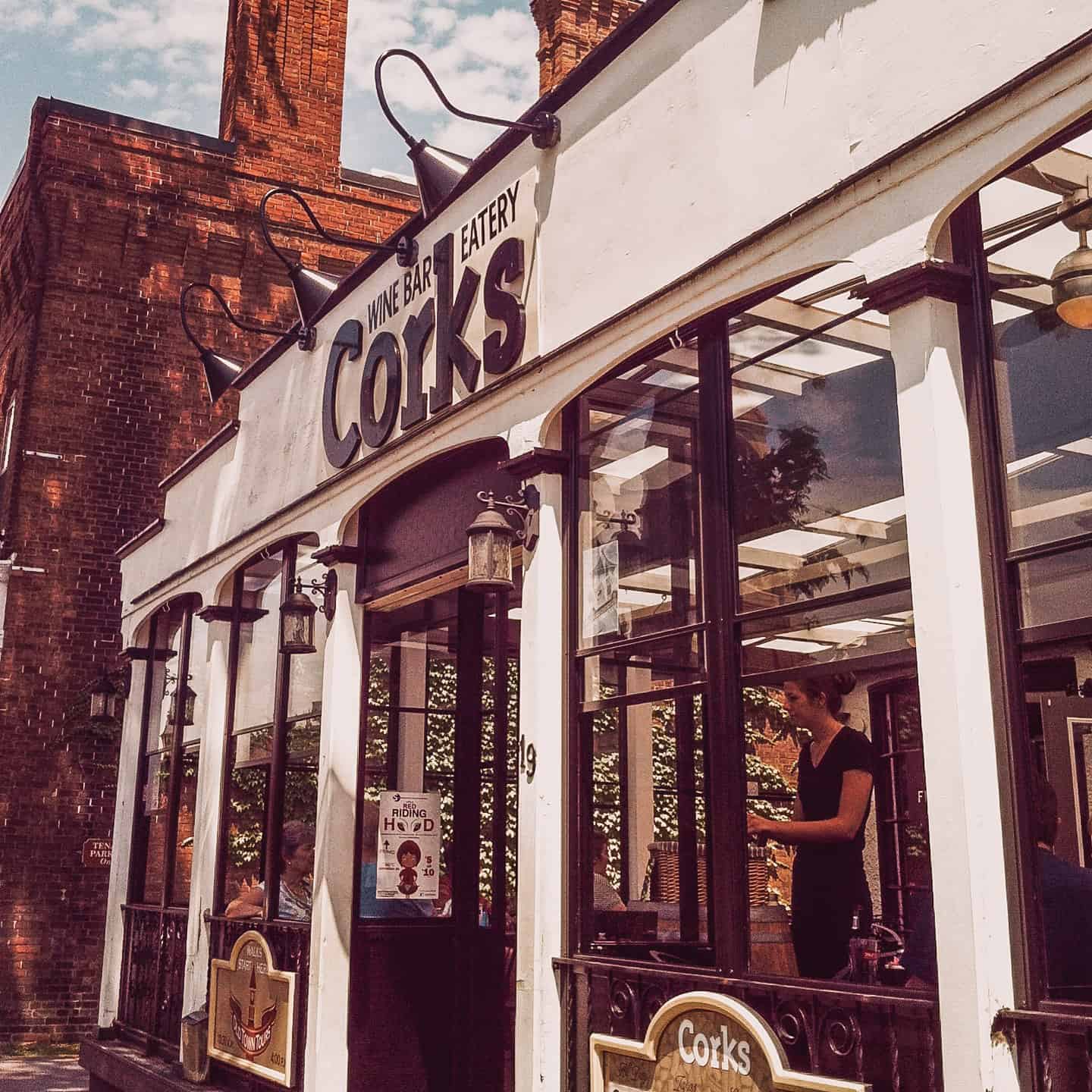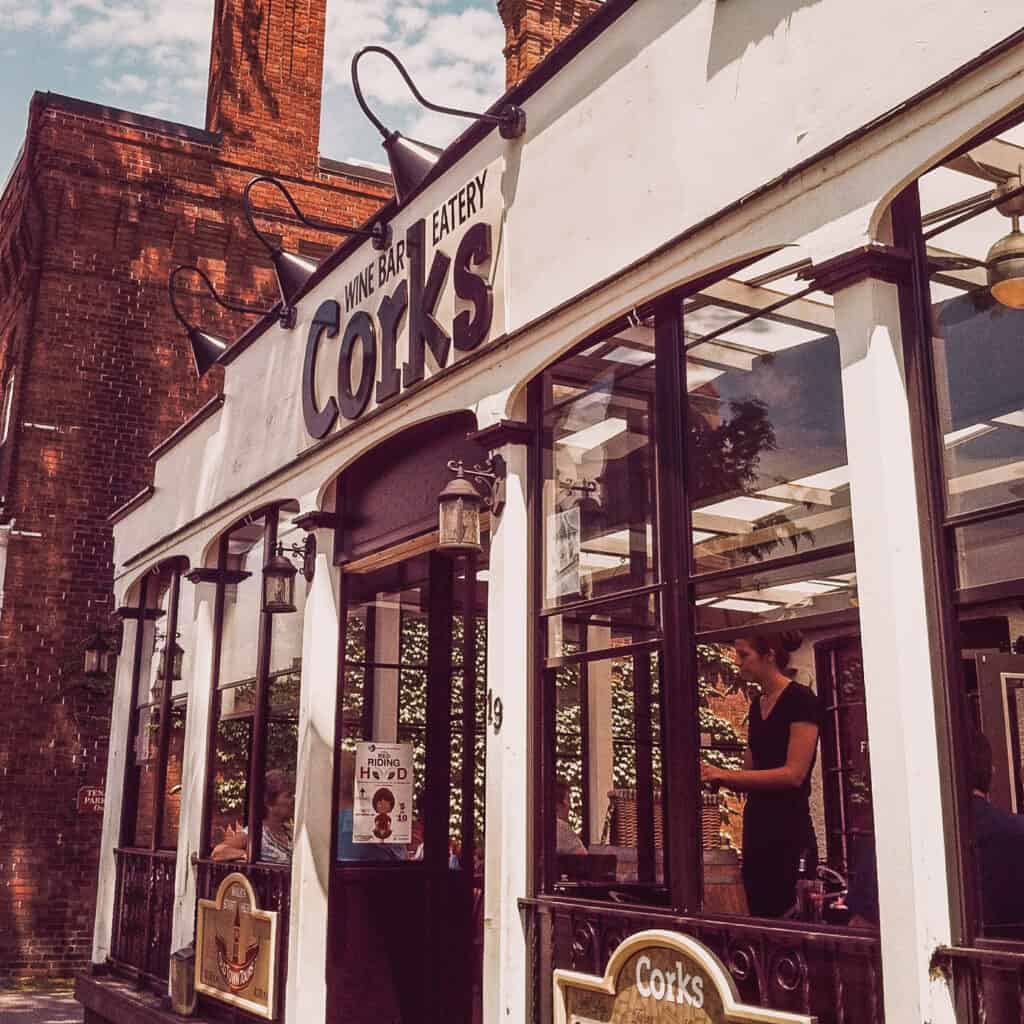 Other favourite places to wine and dine: Shaw Cafe & Wine Bar, Corks Wine Bar and Eatery and The Garrison house. The Olde Angel Inn also offers a great atmosphere. 
An interesting fact about this town is that parts of the film Amelia (featuring Richard Gere and Hilary Swank) were shot in this town.