4 days in San Francisco is enough travel time to hit some of the major attractions of the city such as the Fisherman's Wharf, Chinatown and the Golden Gate Bridge. There are also local landmarks to see, such as Union Square, Coit Tower, and the Muir Woods. The city is also home to a variety of different attractions such as museums, fine dining, and local landmarks.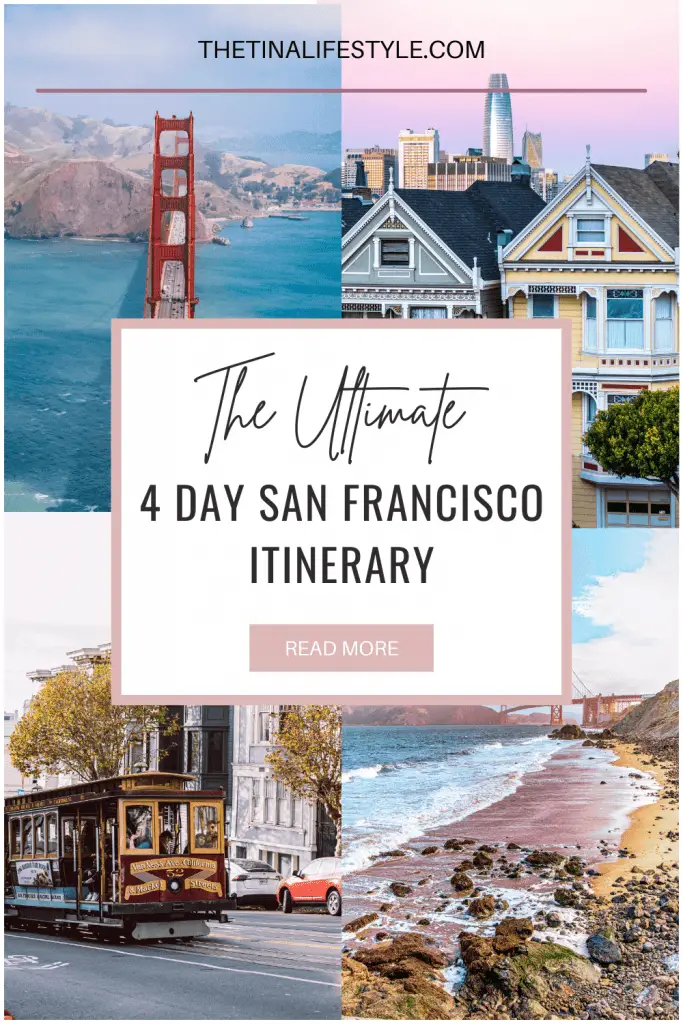 This site uses affiliate links and I may earn a small commission when you use my links and make a purchase without incurring additional fee yourself. Many thanks for supporting this website.
The first time I visited San Francisco it was as part of a Solo Road Trip From Los Angeles to San Francisco. My journey started with 2 days in LA and ended with 4 days in San Francisco. It was an incredible experience that I would highly recommend. San Francisco remains one of my favourite cities.
4 Days in San Francisco 
Having an itinerary of places you want to visit can make your trip to San Francisco much more fulfilling. Read on to learn more about how to get the most out of four days for your ultimate San Francisco itinerary. 
Day 1 in San Francisco – Local Landmarks

What you do on your first day in San Francisco depends on how you chose to travel to the city. No matter where you're coming from, you'll want to choose some more laid-back attractions for the first evening you're in town. 
If you get into town early, you may have time to do a little light sight-seeing if you're feeling up to it. Luckily, everything in San Francisco is easily accessible either via a lift taxi service such as Uber or via one of San Francisco's famous cable cars. 
Below you'll find a few of the attractions you might want to seek out on Day 1: 
Boulevard Restaurant on Mission Street is a must-stop restaurant while you're visiting San Francisco, and it's a good choice for your first dinner in the city. Run by famous chef Nancy Oakes, Boulevard features high-end American cuisine and some truly stellar views of the San Francisco Bay.
Alamo Square is a famous neighborhood in San Francisco, and visitors can view the city from Alamo Square Park for a look at the city's famous skyline. The most famous architecture in Alamo Square is the Painted Ladies, a group of historical Victorian residences that have been used in countless television shows and films based in San Francisco.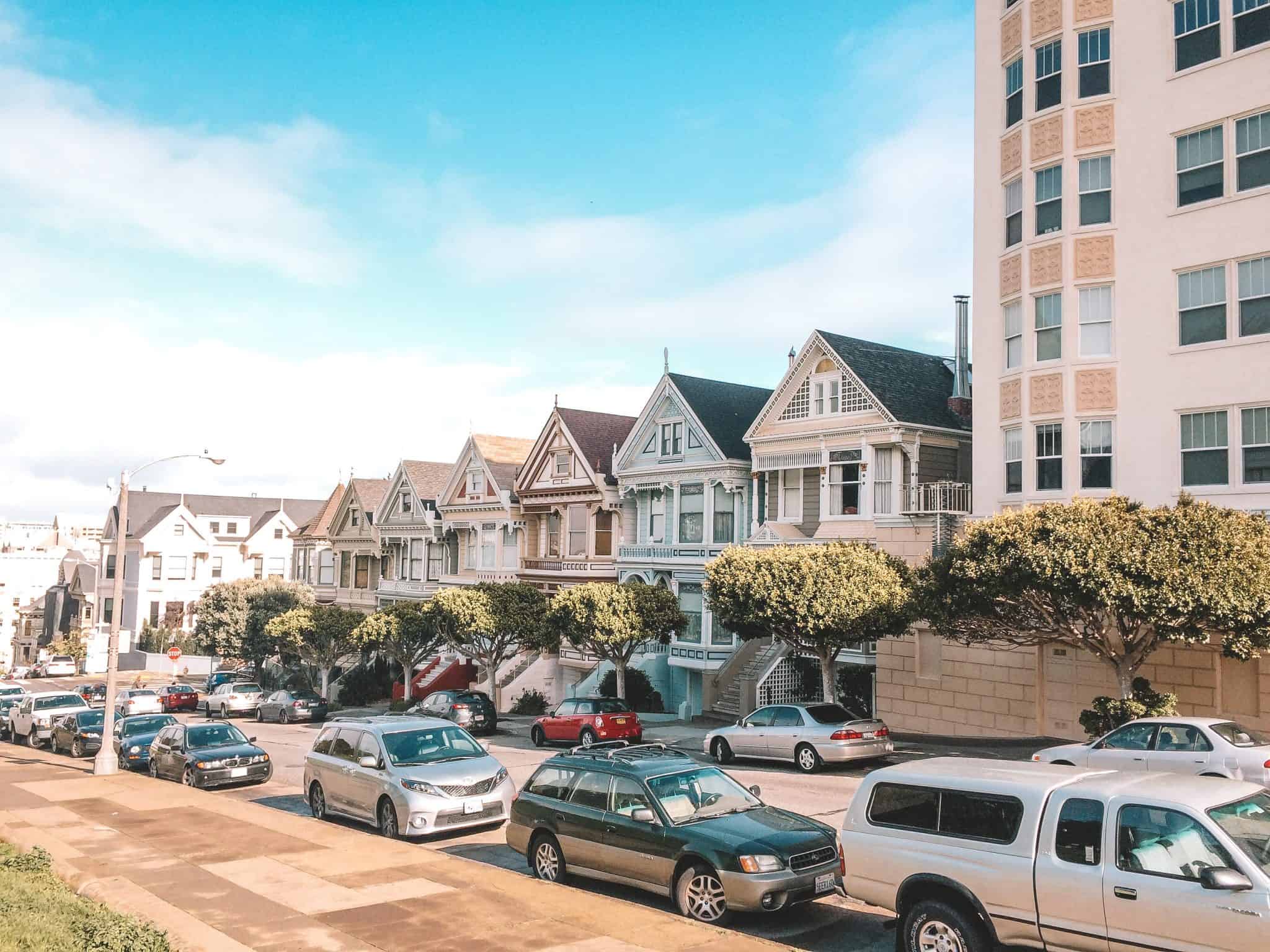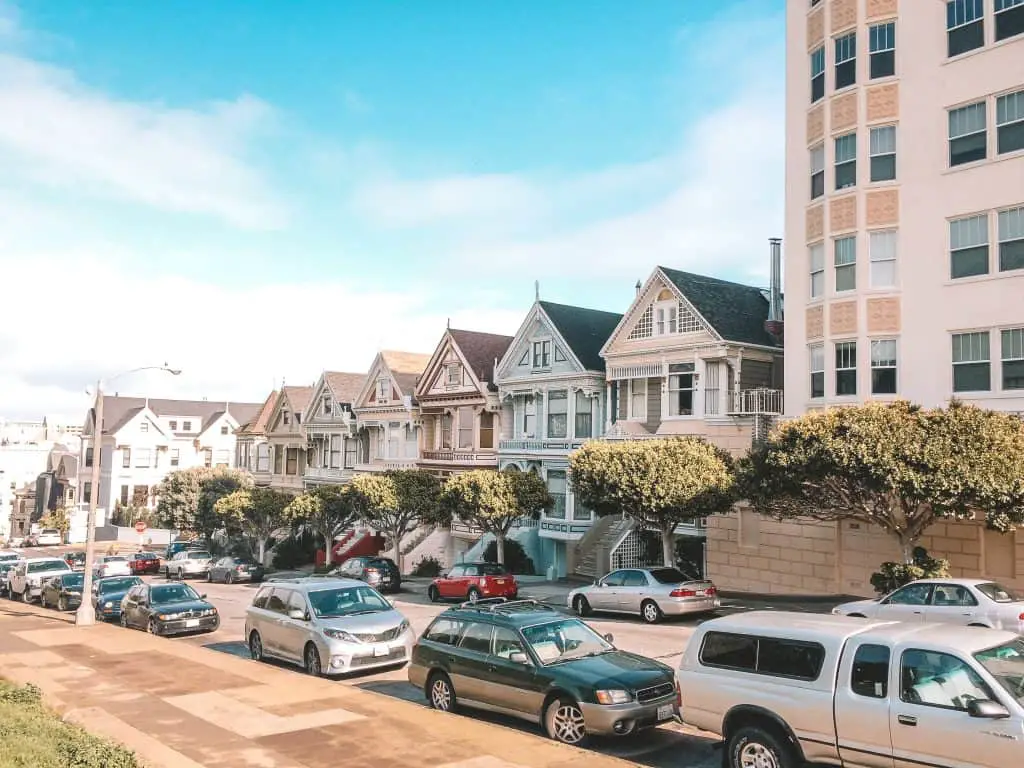 Lombard Street is one of the most famous streets in all of San Francisco. It is infamous for its steep incline and hair-raising hairpin turns. This street is known for being the most crooked street in the world. It is also a popular attraction due to its beautiful brick architecture and flower gardens.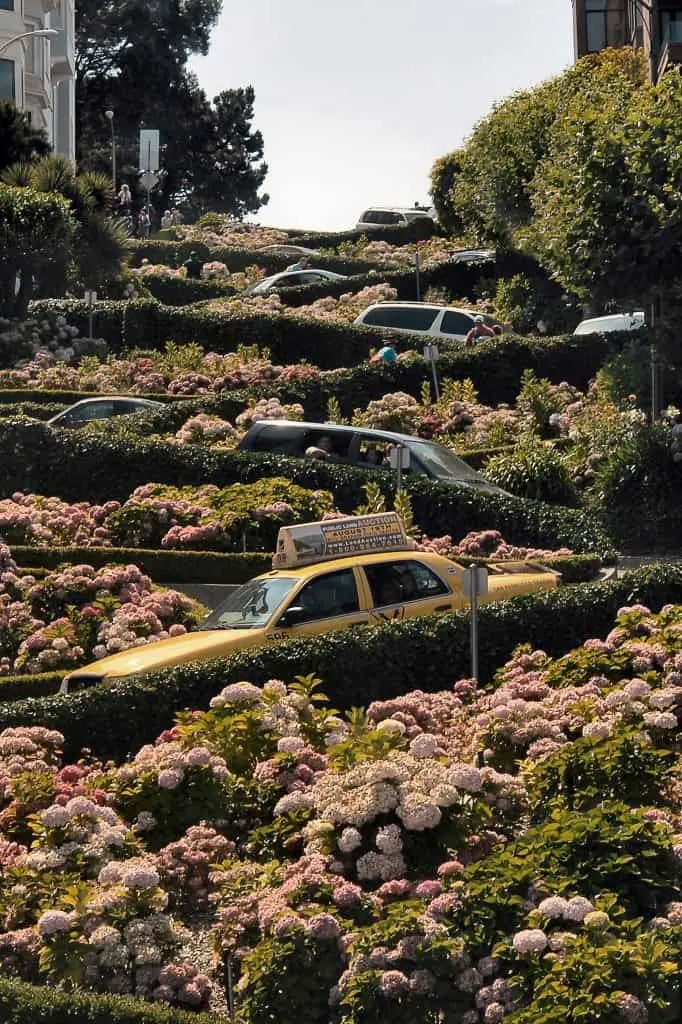 Japanese Tea Gardens
If you need a break, the Japanese Tea Garden is the oldest tea garden in the United States. Featuring classical Japanese architecture and high tea cuisine, the Japanese Tea Garden in the Golden Gate Park is a perfect place to sit back and wind down for a late lunch after a full first day of sight-seeing.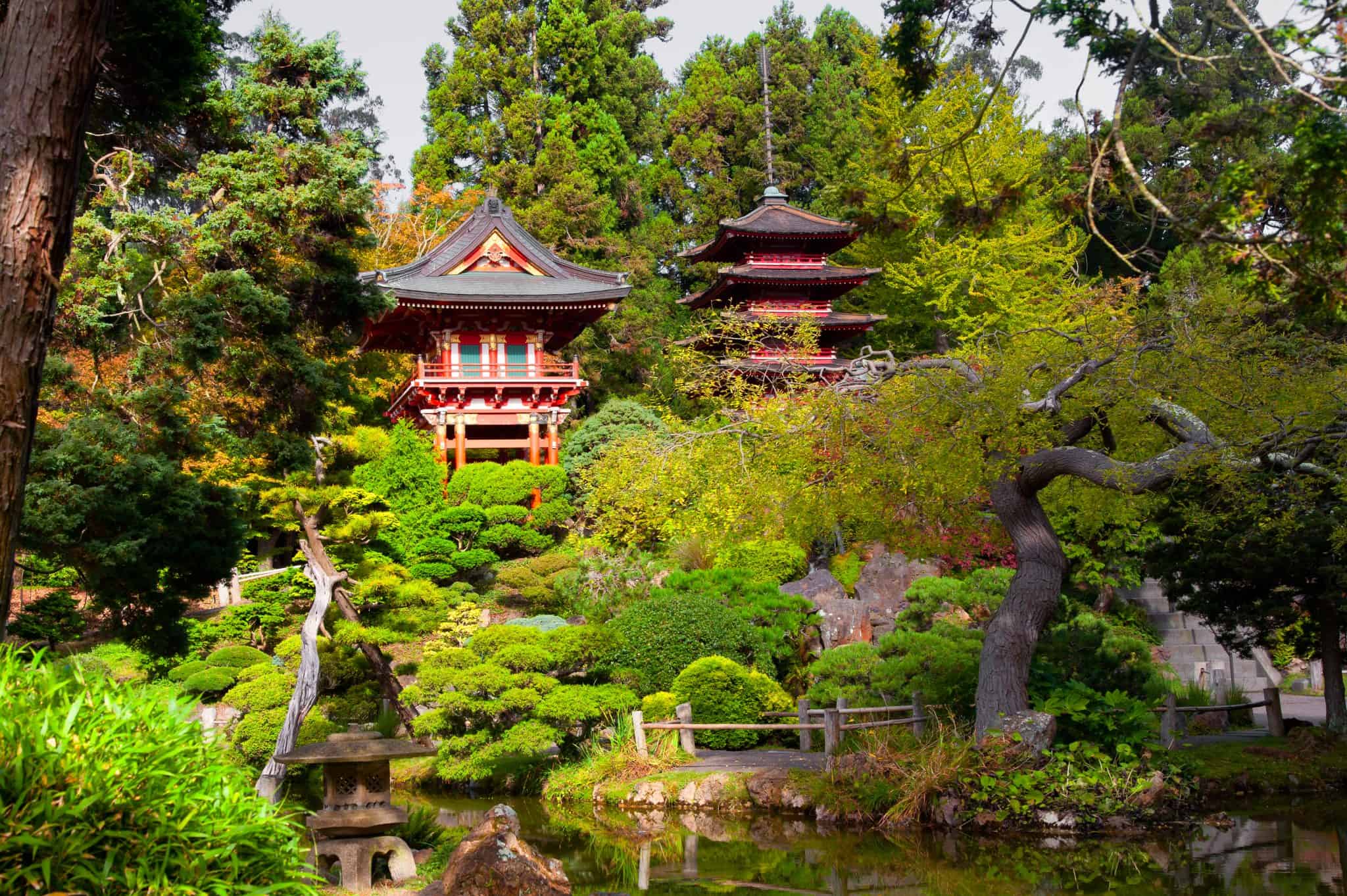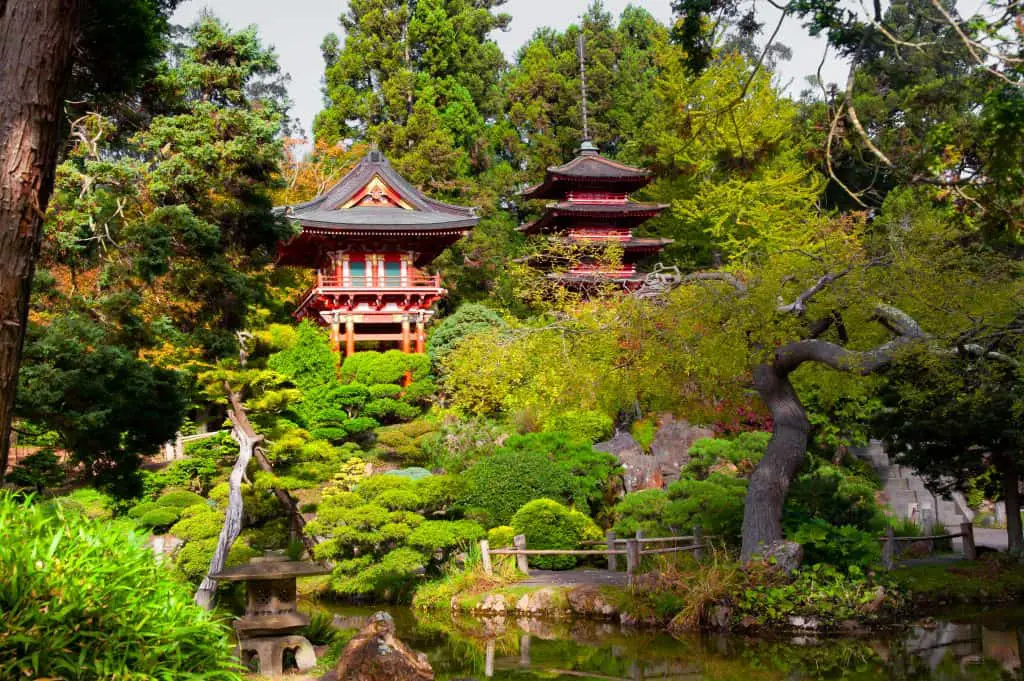 Day 2 – Chinatown and Fisherman's Wharf

On Day 2 of your San Francisco vacation, we suggest you hit a few of the biggest attractions in the city: Chinatown and Fisherman's Wharf. Both of these areas of San Francisco are packed chock-full of things to do. 
You could easily spend an entire day in San Francisco's Chinatown alone for the shopping and sight-seeing. If you want to pack in as many attractions as possible on your trip, you'll have to trim it down to a half-day. While many metropolitan areas around the world have a Chinatown, San Francisco has the oldest and largest in the world outside of Asia itself.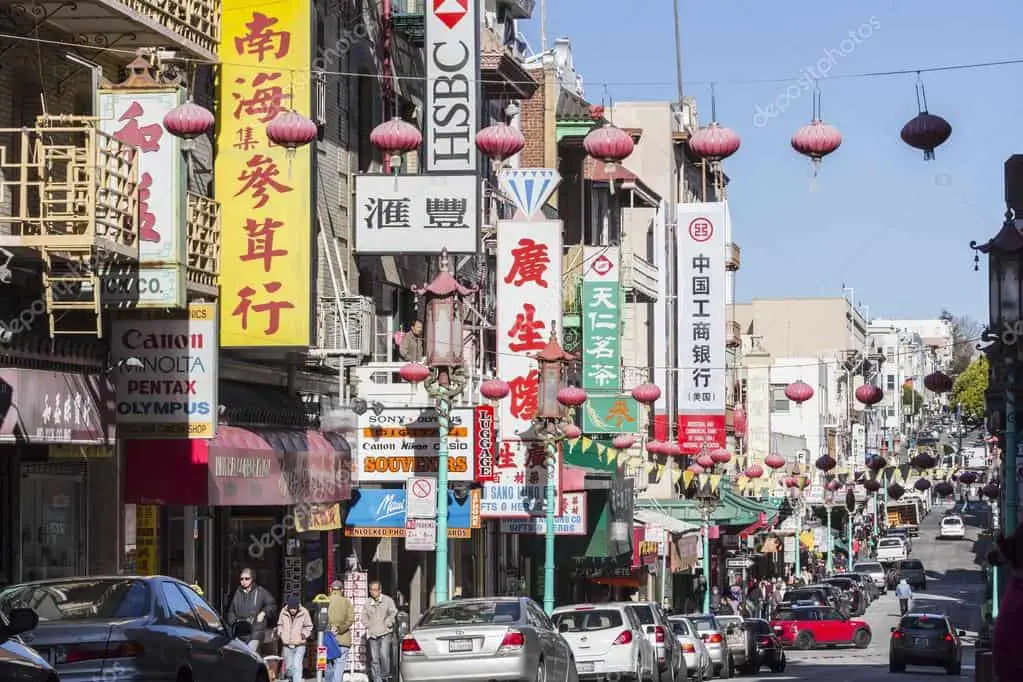 Be sure to take advantage of Chinatown's authentic Chinese cuisine, such as Mister Jiu's.
Don't forget to take your photo at Dragon's Gate, the iconic wooden gate that marks the entrance to Chinatown.
Once you've done your shopping in Chinatown, head to Fisherman's Wharf for more fun. Below you'll find a few of the other attractions you can find at Fisherman's Wharf: 
Aquarium of the Bay is a major aquarium attraction located near Pier 39 in San Francisco. This aquarium features more than 20,000 different marine animals on display, many of which live in San Francisco Bay as well. Some of the most popular attractions at the Aquarium of the Bay include two large underwater shark tunnels and the river otters.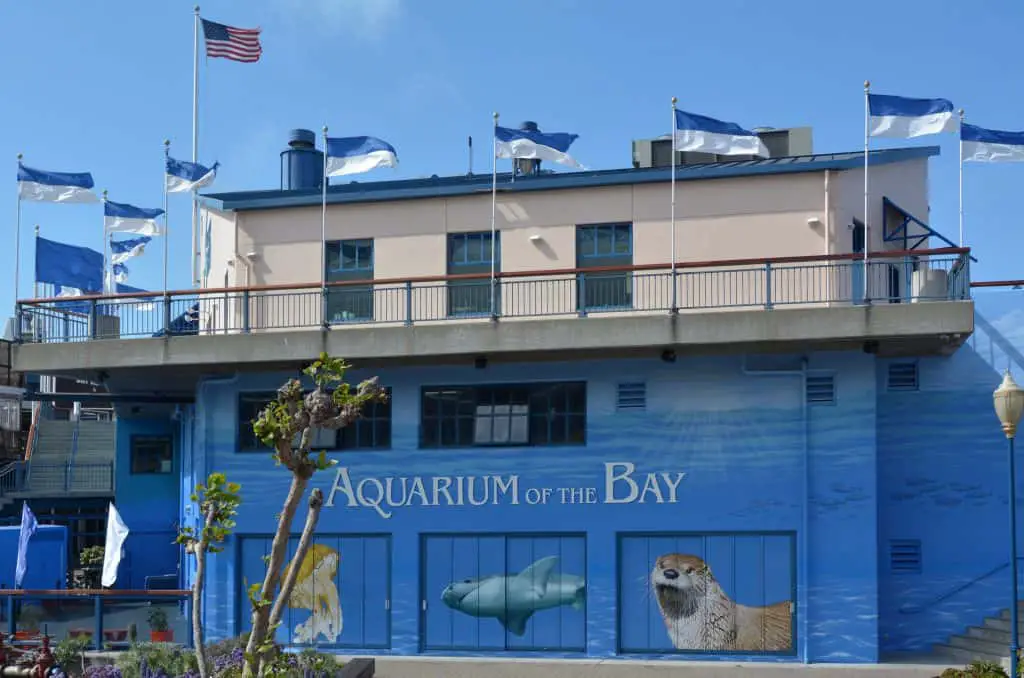 Pier 39 draws thousands of tourists to San Francisco each year. This waterfront area features a wide range of shopping outlets, restaurants, street performances, and even a video game arcade. Pier 39 is also popular for offering good views of the sea lions that pull themselves out of the ocean to sun themselves at the marina.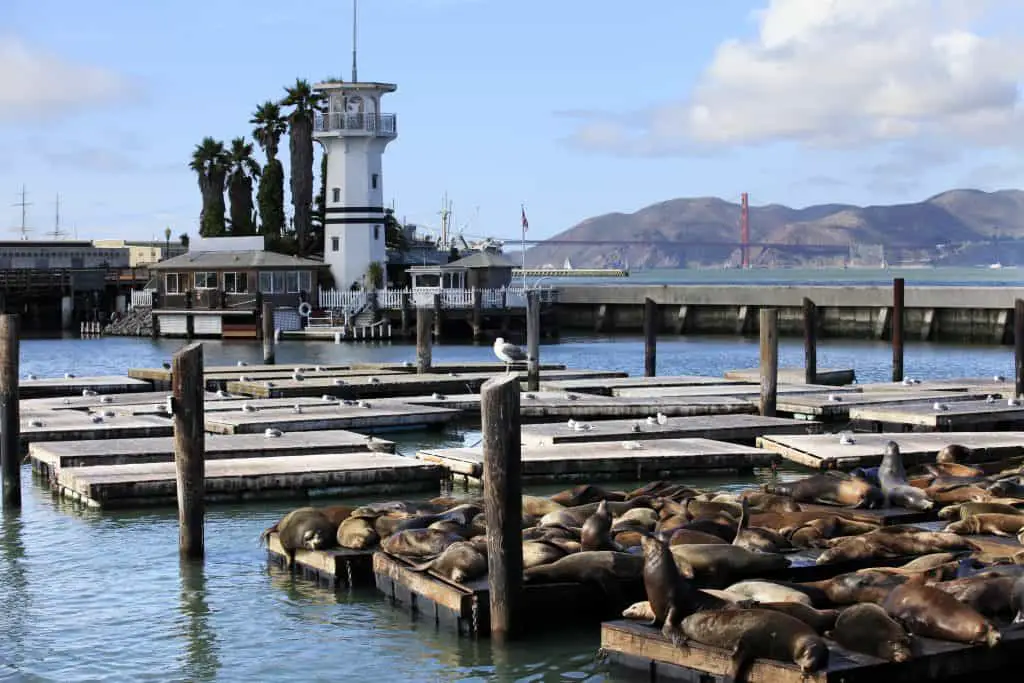 The San Francisco Dungeon tour is a spooky, dark version of the city's history that features live actors, special effects, and even a haunted boat ride. The Dungeon also provides plenty of cool historical props for all of your photo ops.
Madame Tussaud's Wax Museum in London is one of the most famous wax museums in the world, and their San Francisco branch is equally impressive. It is the perfect place to find wax figures of the world's most famous celebrities from across the globe. 
Once you've settled into San Francisco life on Day 2, you should have a better idea of how to navigate the city, and you can start seeing everything San Francisco has to offer without having to worry about keeping up with a schedule. 
Aquarium of the Bay only takes about 90 minutes to complete, the San Francisco Dungeon takes an hour, and Madame Tussauds only takes about forty-five minutes. If you spend half a day exploring in Chinatown and half a day at Pier 39, you should have plenty of time to see all the attractions you want to see. 
Day 3 – Museum Day
Once you've settled into your trip to San Francisco and you're beginning to know your way around the city, it's a good idea to take advantage of some of San Francisco's many museums. While there are dozens of museums available in the city, here are some of the best available for your trip: 
The San Francisco Museum of Modern Art was the first art museum on the West Coast to feature contemporary (20th century) art specifically. This museum includes over 33,000 pieces of modern art. It also covers over 170,000 square feet, placing it alongside the world's largest art museums.
The Cartoon Art Museum focuses on cartoons and comics. It is the only museum of its type in the western United States. The museum was founded in 1984 and features over 7,000 pieces of comic art.
The Exploratorium is a multi-disciplinary museum that features dozens of exhibits in science, technology, and the arts. It is best known for its hands-on approach to its learning exhibits that encourage guests to directly interact with its educational exhibits. The Exploratorium is also known as a "green" museum for its sustainability measures.
The Palace of Fine Arts isn't quite a museum like the other attractions on this list. This "palace" is an iconic historical landmark that was designed to exhibit art shows during the Panama-Pacific Exposition in 1915. Completely renovated in the mid-1960s, the Palace of Fine Arts is a well-known view in San Francisco.
The California Academy of Sciences contains over 46 million specimens. You'll want to dedicate at least three hours of your museum day to combing over this massive natural history museum. Attractions include an extensive gem and mineral exhibit, a tidepool for touching sea creatures, and the Osher Rainforest exhibit. 
When your exciting day of museum hopping is over, you'll be happy to settle down for the evening for a nice meal. San Francisco features some of the best restaurants in the world. You'll want to take advantage of them while you're in the city. Here are a few local favorites you might want to try: 
Sons and Daughters: Sons and Daughters is a fine dining restaurant located in the Nob Hill neighborhood that specializes in farm-to-table cuisine.

Mourad: For those tourists seeking out something a little different, Mourad offers five-star Moroccan dining that interprets Middle Eastern culinary traditions with local, artisanal ingredients.

COI: COI is a minimalist restaurant with two Michelin stars that features French-inspired tasting menus. Check out COI to taste experimental dishes such as frozen lime marshmallows and beef tendon soup with Dungeness crab. The menu at COI changes daily.

Lazy Bear: Once more of an underground, pop-up San Francisco supper club event than a real restaurant, Lazy Bear has finally gotten a permanent installation to share its take on New American cuisine.  
Whether you prefer exotic fare from across the globe or just want a high-quality take on an old-fashioned American burger, San Francisco's food scene has a little something for everyone. 
Day 4 – Alcatraz, Baker Beach, and Muir Woods

After spending all of Day 3 wandering around town in different museums, you'll likely be ready for a change of pace on the last day of your 4 days in San Francisco. 
This last day is a good opportunity for you to get outside to see some of San Francisco's outdoor attractions. Here are three of the most famous outdoor attractions in San Francisco: 
Alcatraz is one of the most famous prison in America. From 1934 and 1963, it was a federal prison and home to some of America's most dangerous criminals. A tour of this island prison includes a breezy fifteen-minute ferry ride there and back across the San Francisco Bay. Once at Alcatraz, visitors can enjoy a historic tour to learn how this prison got its dark reputation. Trips to Alcatraz Island can be arranged at the Ferry Building.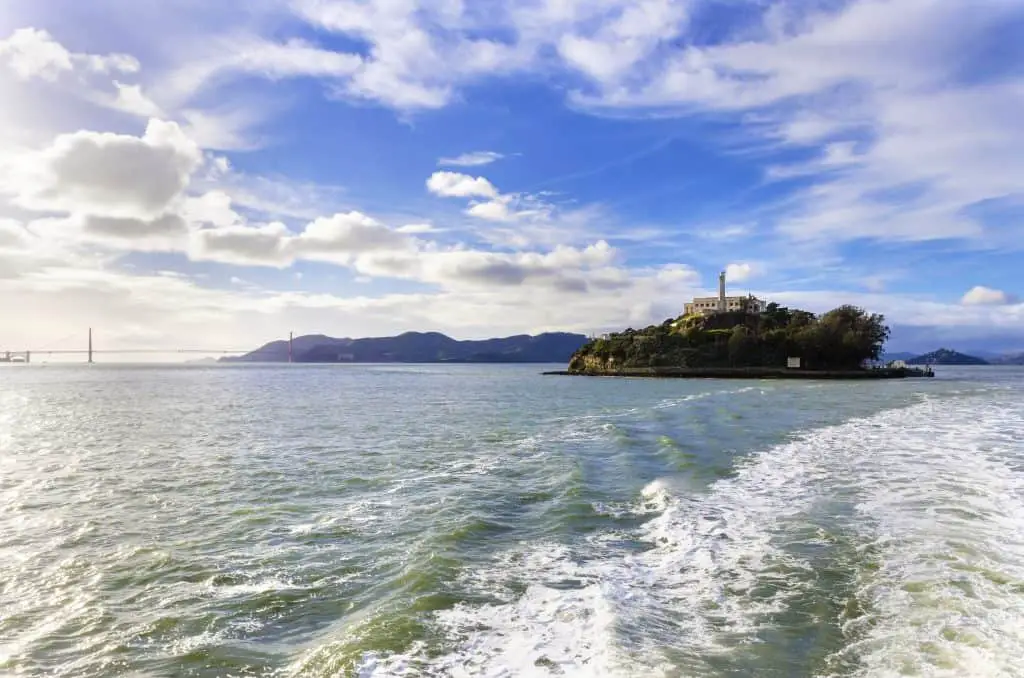 A beautiful bayside spot, Baker Beach is the perfect place to sit back and rest after days of sight-seeing. Baker Beach offers some of the best views of the Golden Gate Bridge in the whole city.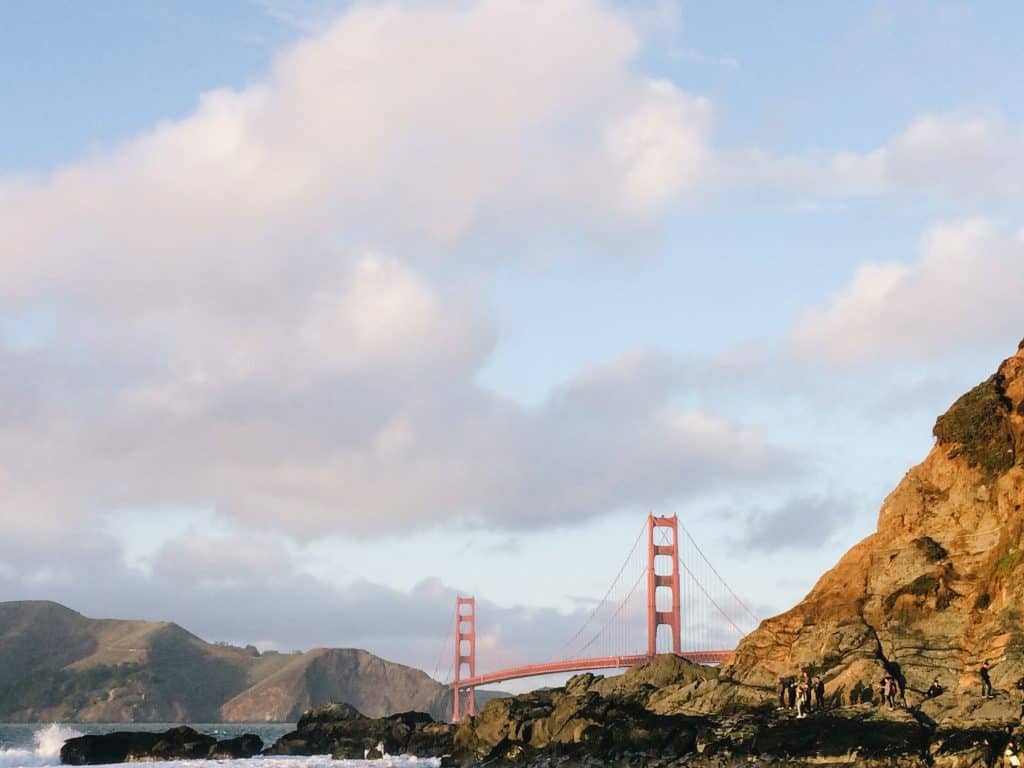 Muir Woods is part of the Golden Gate National Recreation Area. It is a good place to see some of California's famous redwood forests. Muir Wood offers popular forest trails that lead to popular locations such as Cathedral Grove, Bohemian Grove, and Redwood Creek.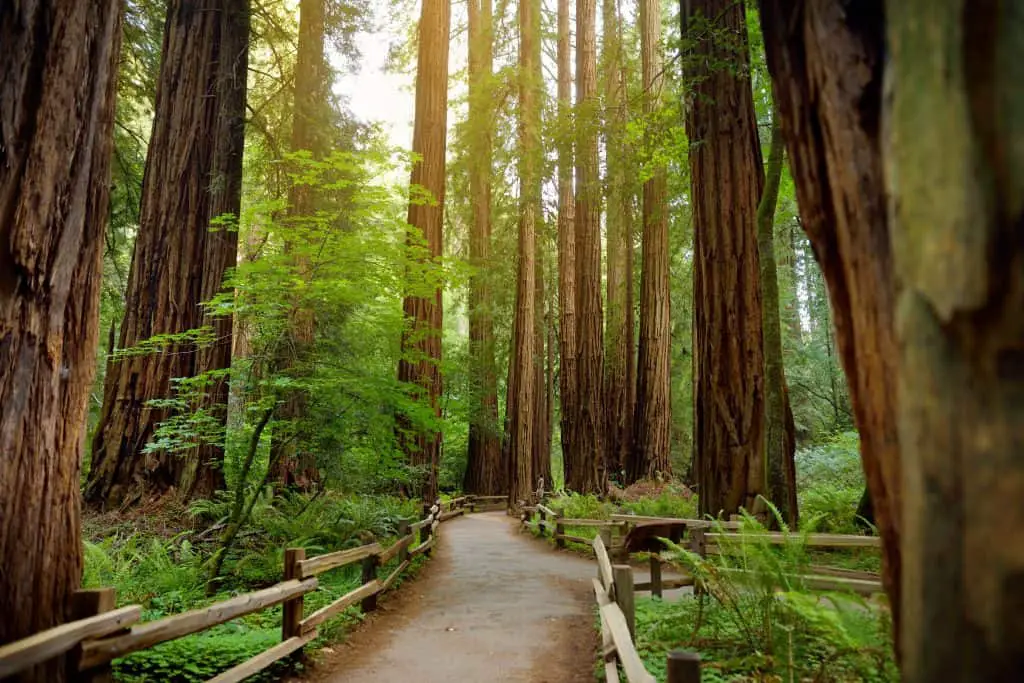 On this last day of your 4 days in San Francisco, you might want to stop by a few of the city's landmarks that you may have missed on earlier day trips. These are a few famous spots you might want to stop by and see before you get ready to leave the city: 
Crissy Field was originally a U.S. Army airfield, but it has since been retired and is currently part of the Golden Gate Recreation Area. Crissy Field covers 130 acres and features picnic areas, a tidal marsh, and an environmental science center.
Coit Tower is located in the Telegraph Hill neighborhood of San Francisco and is 210-feet high, offering some of the best views the city has to offer. Originally commissioned as a memorial tower to the enigmatic socialite Lillie Hitchcock Coit, Coit Tower now offers tourists a place to soak up the skyline.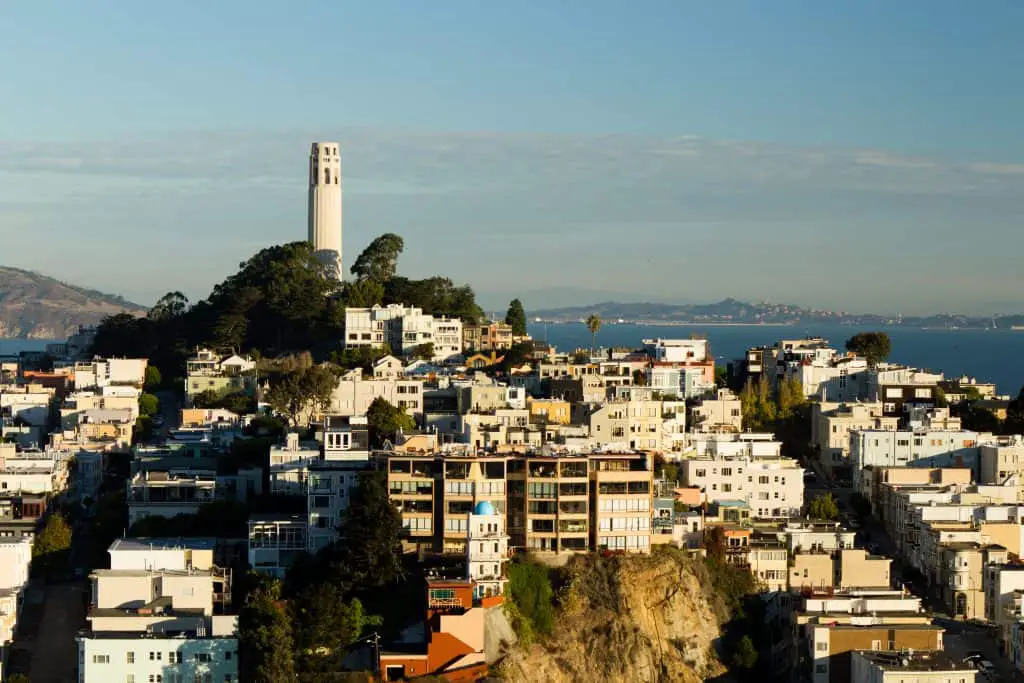 Union Square is a shopping area and is San Francisco's equivalent of Times Square. It features high-end shopping such as Macy's, Nordstrom's, and Sak's Fifth Avenue. 
The last day of your 4 days in San Francisco is the best day to wrap up any loose ends. It's also a great day to do some last-minute shopping for souvenirs of your trip. Be sure to take plenty of photos! 
San Francisco Travel Guide Tips
If you've never been to San Francisco before, you can benefit from a few tips that you might find helpful.  
What Is the Best Way to Get Around San Francisco?
Before we get into the best way to get around San Francisco, we'll address the worst way to get around San Francisco: cars. 
The streets of San Francisco are incredibly convoluted. San Francisco's famous cable car system is a much better way to get around in the more touristy parts of the city. If you're heading to the outskirts like Muir Woods or Baker Beach, an Uber or Lyft is a better option than trying to drive yourself.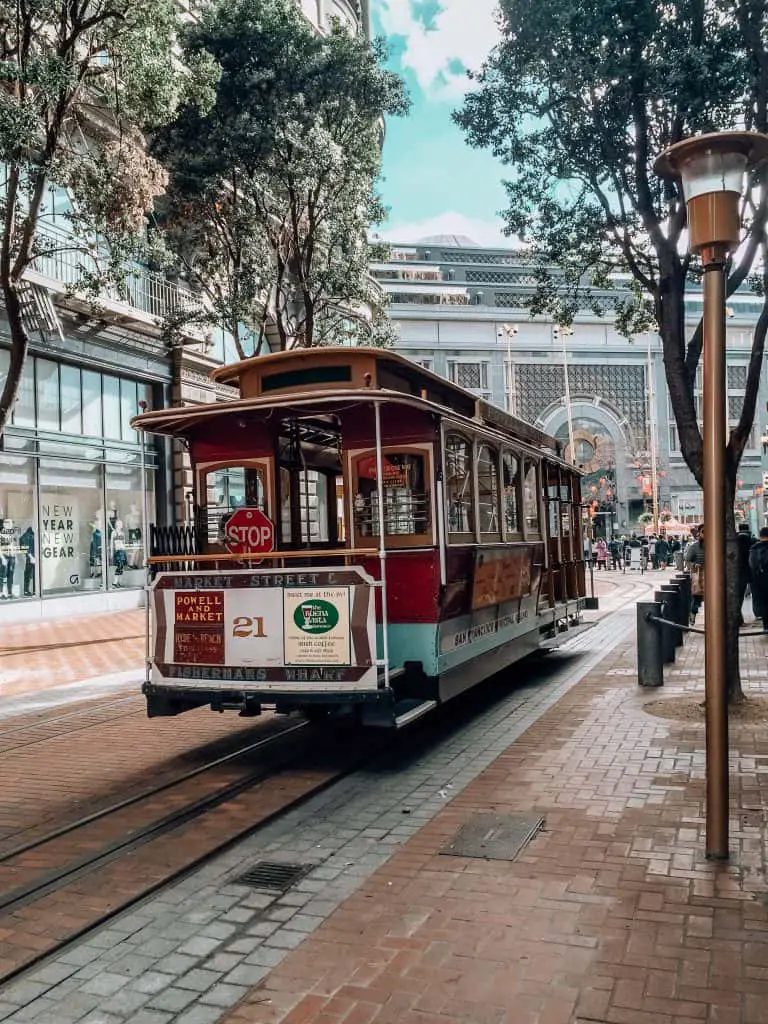 What Is the Best Time to Visit San Francisco?
The best time of year to visit San Francisco is in the late fall, from September through late November. This time period offers some of the warmest temperatures during the year for San Francisco. It also coincides with Chinatown's popular (and free) Autumn Moon Festival, which occurs in early September each year. 
For those who are looking for a deal on their San Francisco vacation, the cheapest month to fly to San Francisco is August. However, each summer, San Francisco deals with a massive influx of tourists.
Where Should You Stay in San Francisco?
There are two major areas of San Francisco that are a good choice for out-of-towners to choose as their hub of operations while they're visiting the city: downtown San Francisco and the Marina District. The biggest advantage of seeking out a San Francisco hotel is that you'll be within easy walking distance of the city's most popular attractions.
Here are a few of the most famous hotels in San Francisco that can add a luxurious touch to your trip: 
The Inn in the Mission District of San Francisco is a hotel offering a bed-and-breakfast experience within walking distance of some of San Francisco's most popular tourist attractions. This authentic Victorian hotel offers cozy beds, clawfoot tubs, and sherry in the inn's lobby each evening. 
The Warwick San Francisco is a boutique luxury hotel located conveniently near Union Square. Restaurant options for the Warwick include BOTA, a Spanish-style eatery, and The European, a European bar and lounge pairing handcrafted cocktails with gastropub cuisine. 
The Staypineapple in San Francisco is a high-end hotel option located in Union Square that features super plush amenities such as high-definition television, high-speed Internet connections, and pet-friendly accommodations.
The San Francisco Proper is a hotel located in a historic flatiron building on Market Street. This hotel combines outdoor recreational areas with noise-proof rooms to offer a truly unique urban hotel experience. The proximity of this hotel to local attractions makes it a convenient hotel choice as well as a cozy one.
If you're looking for a hotel with a little bit of eccentricity and charm, the Petite Auberge is a French-style bed and breakfast featuring quaint interiors and gourmet breakfast baskets. Located among the stores and restaurants of Nob Hill, the Petite Auberge is a great hotel choice for those who plan to do plenty of shopping in San Francisco.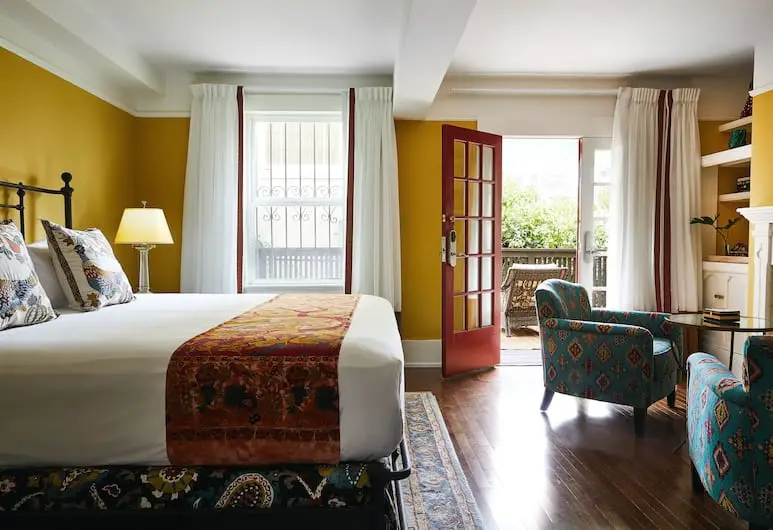 What Should You Wear to San Francisco?
When you visit San Francisco, you should keep in mind that the climate in this city and the surrounding areas is more reminiscent of the Northwest than California's sunny southern beaches. That means that no matter what time of year you visit, you can expect to run into some chilly weather, fog, wind, and rain. 
Here are some San Francisco travel tips for what to wear in San Francisco so that you stay comfortable and avoid looking like a tourist :
Dress in layers
Dressing in layers is a popular tip offered to tourists regardless of where they visit, and with good reason. Layering your clothes allows you to add more layers if the day takes a turn for the cold and foggy, but still gives you the option to remove options if you start to get hot after walking around sight-seeing.
Pack a jacket
Even if you visit San Francisco during the warmer parts of the year and you are sweating on your day trips, expect temperatures to drop sharply after dark. The same streets that are in the seventies during the day can easily drop into the forties at night, so pack a jacket to make sure you stay comfortable no matter how late you stay out each day.
Avoid open-toed shoes
Like many cramped city spaces, San Francisco doesn't exactly have the cleanest streets. Locals typically avoid open-toed shoes, so they don't get their feet dirty, and visitors would be smart to imitate them.
Leave the formalwear at home
Even fancier restaurants in San Francisco rarely have a black-tie dress code, so there shouldn't be any need for formalwear on your San Francisco trip unless you are going to a special venue. If you are planning to visit high-end restaurants, be sure to check dress codes ahead of your trip to be sure though.  
San Francisco has relatively mild weather for a large part of the year, so making sure you have enough layers to stay warm is the biggest thing you'll need to consider when it comes to picking a wardrobe for your San Francisco vacation. This is especially true if you're visiting from a warmer part of the country, such as the Southeast. 
Places to Avoid in San Francisco
Even though San Francisco is a largely safe city compared to many metropolitan areas, there are still a few areas in the city that it would be a good idea to avoid if possible. Here are a few of them: 
The Tenderloin
While The Tenderloin is home to some of San Francisco's popular shopping districts and attractions, it is also home to the hub of the city's black market for street drugs. It's also a popular spot with homeless people. Be expected to run into plenty of panhandlers if you venture into this part of town, and keep an eye on your valuables.
Potrero Hill
Potrero Hill has a reputation of being less-than-safe, especially after dark, so be sure to avoid this area of San Francisco so that you don't run into any trouble on your vacation.
Sunnydale
Sunnydale is notorious for a high crime rate compared to other areas of the city as well as a crowded public housing project.
The Bayview
The Bayview neighborhood (also known as Bayview-Hunters Point) is a derelict neighborhood stricken by crime and poverty that was once a thriving shipyard.
San Francisco is ultimately a very safe city compared to many others. You should be able to tour it safely from one end to the other without too much trouble. But avoiding areas of the city that are openly associated with petty crime is a smart thing you can do to ensure your safety as a San Francisco tourist. 
Tips for Visiting San Francisco
San Francisco is one of the most exciting cities to visit on the West Coast of America, but it can be a frustrating experience if you don't put a little thought into your trip ahead of time. To get the most out of your San Francisco vacation, follow these tips: 
Wear comfortable shoes
This is not a good vacation to break in your new hiking boots or strappy heels. San Francisco sight-seeing involves a lot of walking, and a lot of the walking is on elevated or hilly terrain. Wearing comfortable shoes can go a long way towards making sure you aren't miserable your second morning in the city after a day of walking.
Bring more money than you think you'll need
You'd be amazed at all the shopping opportunities available in San Francisco, from cheap souvenirs to luxe high-end products. Being short on cash when you see something you want on vacation can be a damper on your day, so overestimate when you budget your trip so that you have plenty of money to go around.
Try some street food for meals
Eating in fancy restaurants for every meal in San Francisco can get expensive, so to stay full between fine dining ventures, try out some of the amazing street food available from food trucks and vendors in the Mission District. 
A trip to San Francisco is a great stop for any trip to California. Knowing a few hints ahead of time can keep you from being footsore and broke by the end of your stay. 
San Francisco Is Crammed with Attractions for Tourists
The four-day itinerary above should help you hit some of the largest attractions. To really see everything San Francisco has to offer, you might want to plan to return to the city.
If schedules allows, join San Francisco locals by watching their beloved 49s. Day trips to San Jose, Sillicon Valley or wine country would also be worth adding to your list. 
Pin for later :