Famous for its beaches and connections to the movie industry, there are many places to visit and things to see in Los Angeles. For a long time, Los Angeles has been one of the top cities in the United States to visit. Although you can easily spend weeks exploring the city, it is possible to fit the main tourist sites with just 2 days in Los Angeles.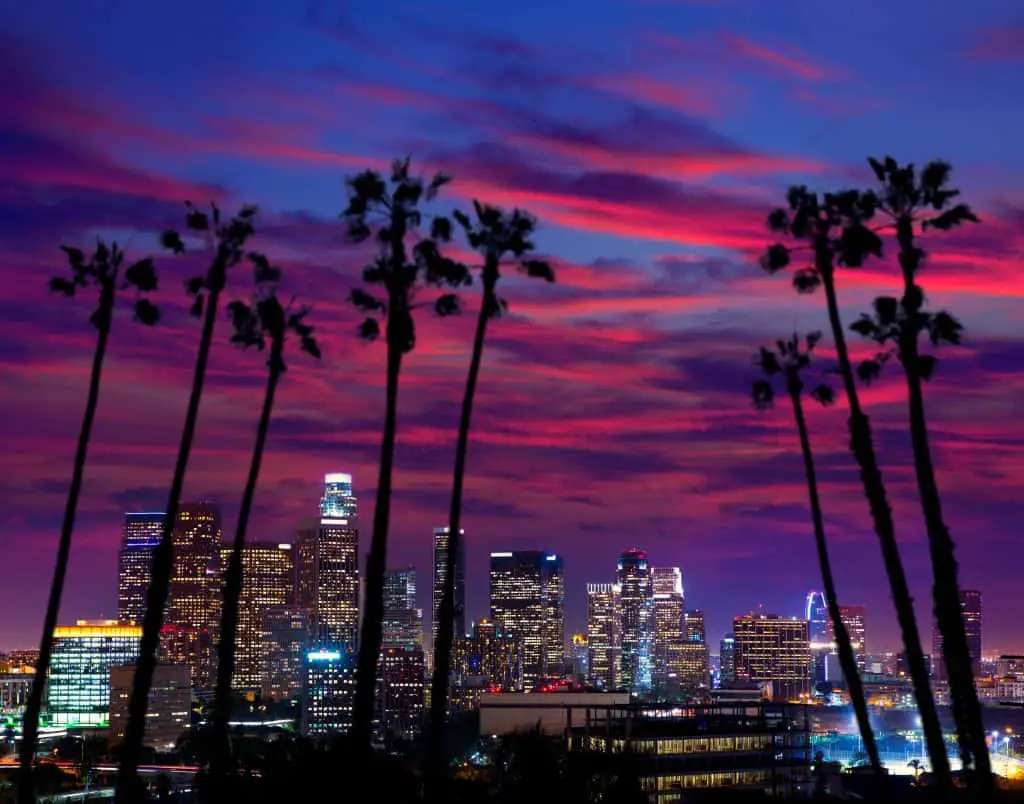 This post contains some affiliate links. If you click on the product links and make a purchase, it allows me to make a small commission at no extra cost to you! In return, it helps me in maintaining this site to continue to help you!
My very first solo trip was a road trip from Los Angeles to San Francisco. I started my journey by spending 2 days in Los Angeles. It was such an unbelievable experience. I'm really happy I started the trip in  Los Angeles before heading out to San Francisco. I hope you enjoy these 2 days in the Los Angeles itinerary we have put together for some ideas for your visit to the city. You can easily customize it and you will end up having the best Los Angeles trip.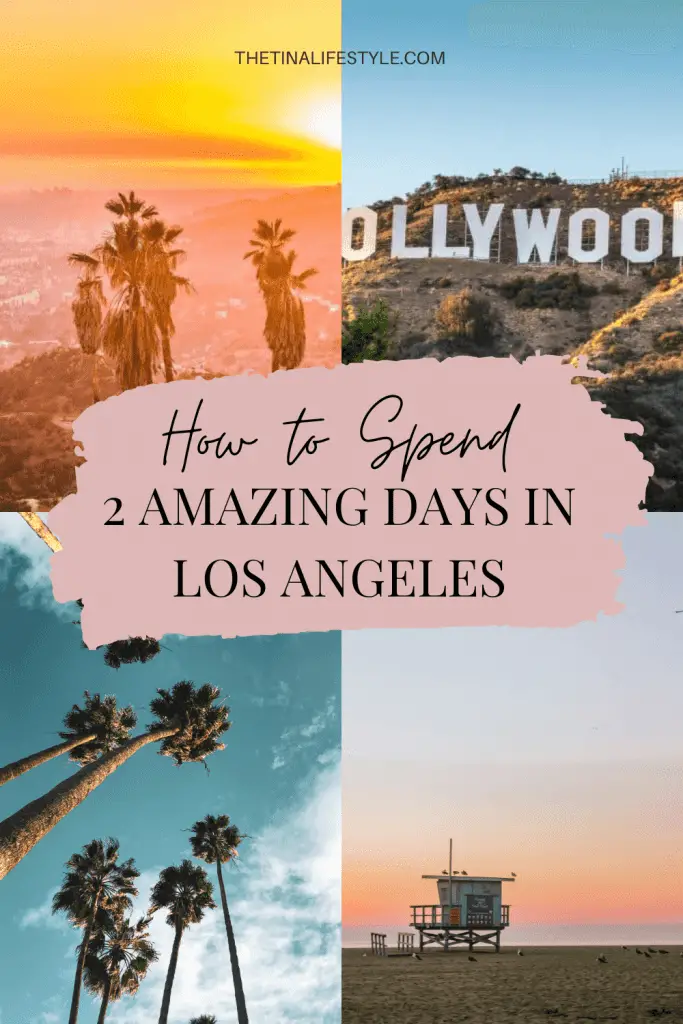 2 Days in Los Angeles
If you only have a couple of days to spend in LA, it is best to develop a plan, especially for first-time visitors. Make sure you know what you want to see. You can get a lot done in two days if you manage your time well and prioritize the places you want to go. 
Where To Stay in LA
Choosing where you stay while you're in the city depends on your sightseeing priorities and what kind of transportation you are planning to use. If you don't have a car, you'll want to make sure you are near the metro and bus stops to get you around.
Stay in Hollywood for Easy Access
Hollywood is centrally located in Los Angeles. Because of this, it has easy links to the metro. The city has excellent restaurants and fun things to do no matter where you choose to stay. Some places to stay include:
Hollywood Roosevelt Hotel
Hotel Hollywood
Choose Beverly Hills for a Little Glamour
Beverly Hills lacks convenient public transportation, so you should only choose to stay here if you are using a car to get around the city.
The Beverly Hills Hotel
Mosaic Hotel Beverly Hills
See the Top Los Angeles Attractions on Day One
Los Angeles is famous around the world for its several attractions and neighbourhoods. For your first-day itinerary, we've suggested quite a few places for you to visit. Some are good for a quick photo opportunity, and others you might want to spend more time. It's all up to you.
Griffith Park – LA's Natural Wonderland
Griffith Park is an excellent place to start your 2 days in Los Angeles. Located in the Santa Monica Mountains in the Los Feliz neighbourhood, Griffith Park has many attractions and provides the best views of Los Angeles.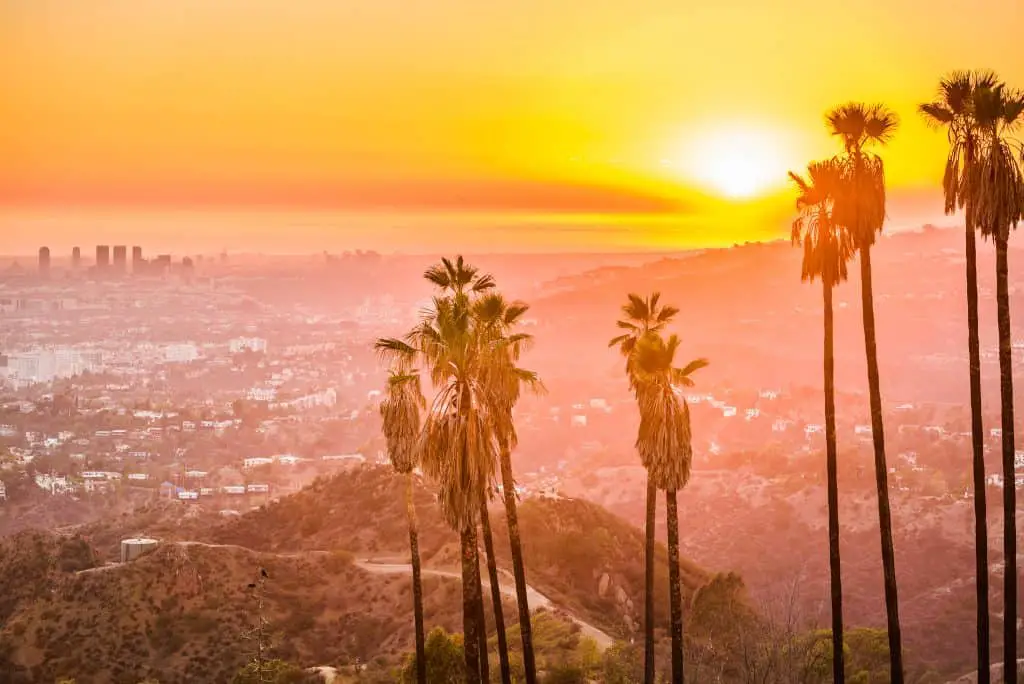 Griffith Park History
The park is part of Old Los Angeles and part of the original Spanish land grant, Rancho Los Feliz. It is named for Colonel Griffith J. Griffith, a gold speculator who purchased 4,071 acres in 1882. In 1896, Griffith bequeathed 3,015 acres to the City of Los Angeles as a Christmas gift. This land was to be used as parkland open to everyone.
Attractions and Activities for Visitors in Griffith Park
Angelenos and tourists in LA have popularised Griffith Park since its establishment. Beyond the natural beauty, it has a lot of attractions and activities for visitors. These attractions include: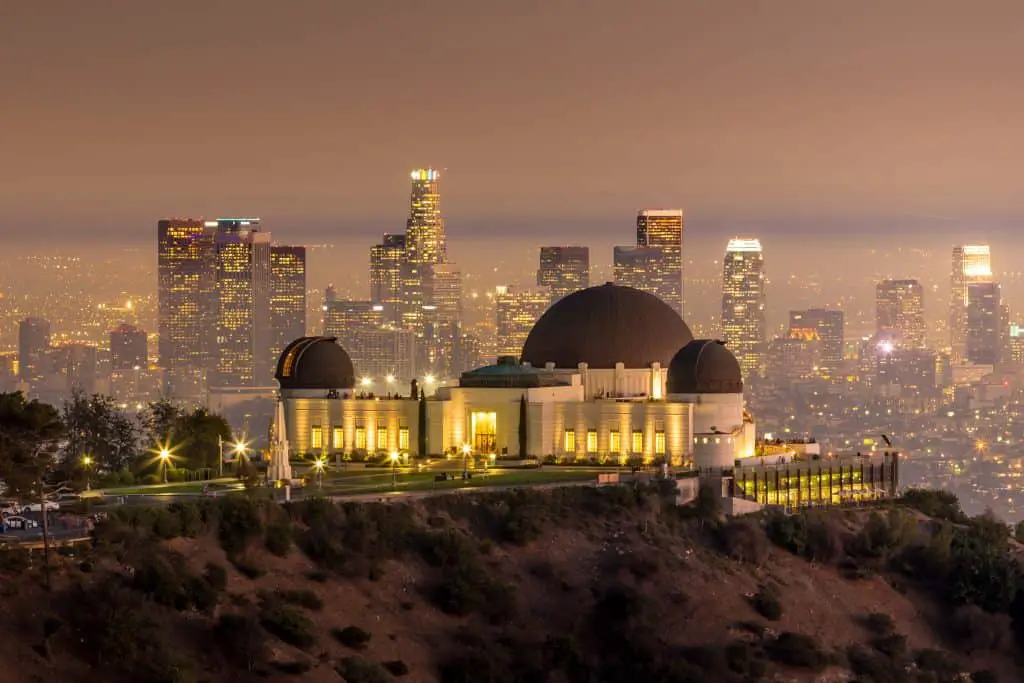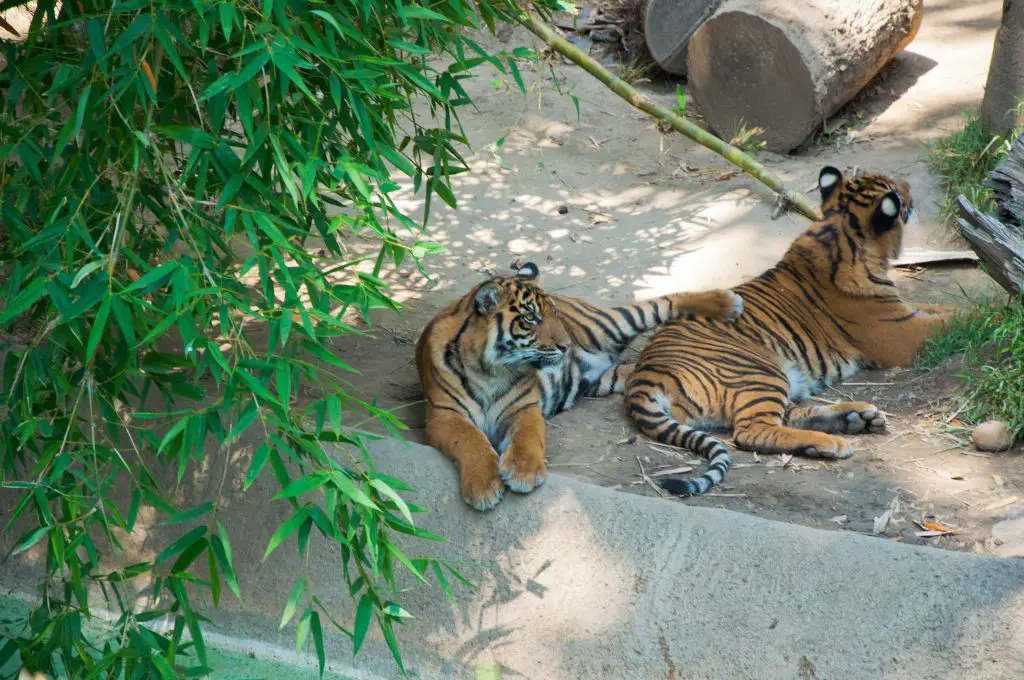 You can quite easily spend all day at Griffith Park, but it's also an excellent stop to get a good sense of all that the city has to offer, especially when doing Los Angeles in 2 days. There is plenty of paid parking if you have a car, but if you don't, the DASH Observatory shuttle regularly runs from the Sunset/Vermont Metro station.
Take a Photo at the Hollywood Sign
No symbol of Los Angeles is more famous and enduring than the famous Hollywood sign perched on the side of Mt. Lee. While it was initially erected as an advertisement for a housing development called Hollywoodland in 1923, it has become a tourist attraction and a popular place to take photographs.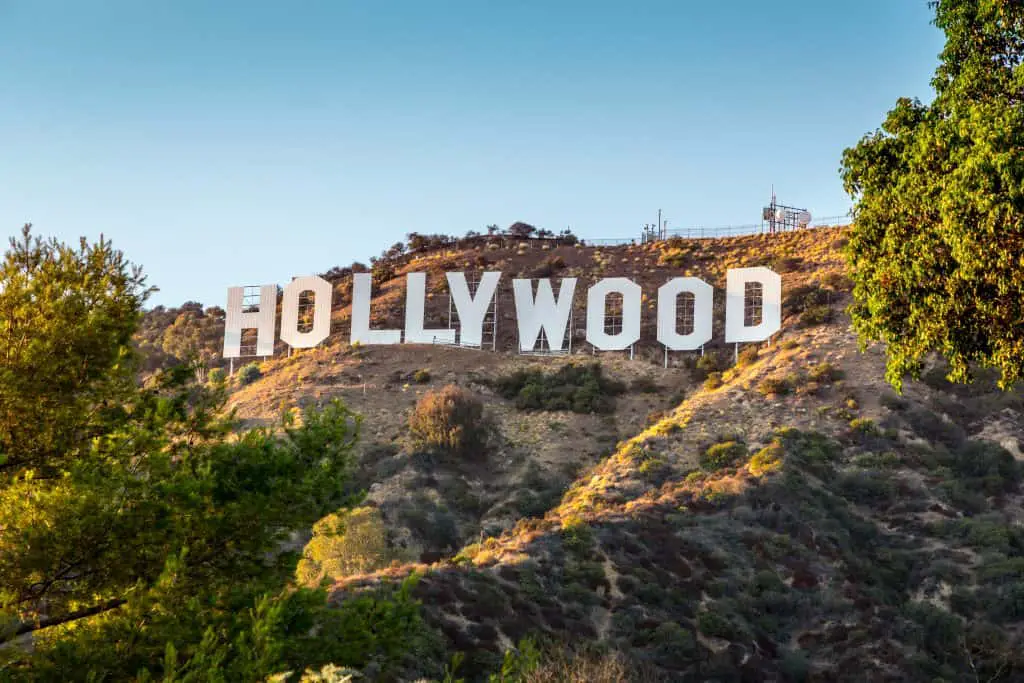 This is a restricted area and you cannot get very close to the sign. Police and park rangers monitor it all the time. If you are in Griffith Park, you can see the sign, but there are ways to get a good photo opportunity:
How much time you decide to spend on seeing the Hollywood Sign is up to you. It is something you can easily incorporate into your visit to another location, so don't feel like you need to devote a long time to get near it.
Visit Movie History in Hollywood 
For many people around the world, Los Angeles means Hollywood. When planning your trip to LA, you will want to make sure to include a visit to Hollywood. 
Hollywood Boulevard is the Heart of Hollywood
You cannot visit Hollywood without taking a walk down Hollywood Boulevard. One of the most famous streets in the city, there are many attractions relating to film and entertainment. Things you must do while visiting Hollywood Boulevard are: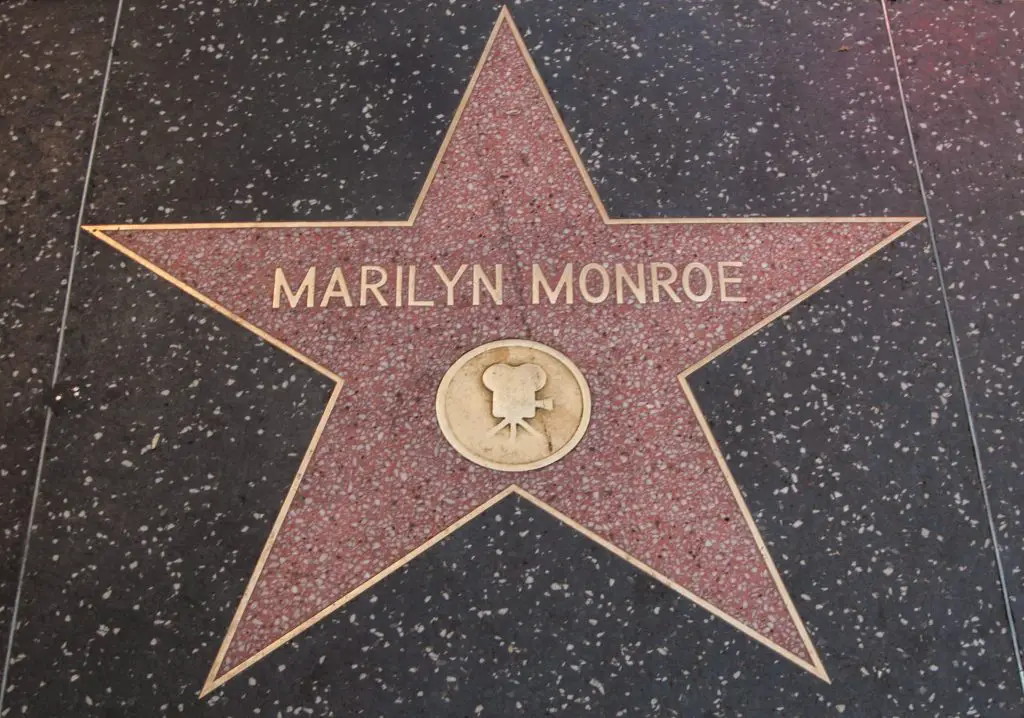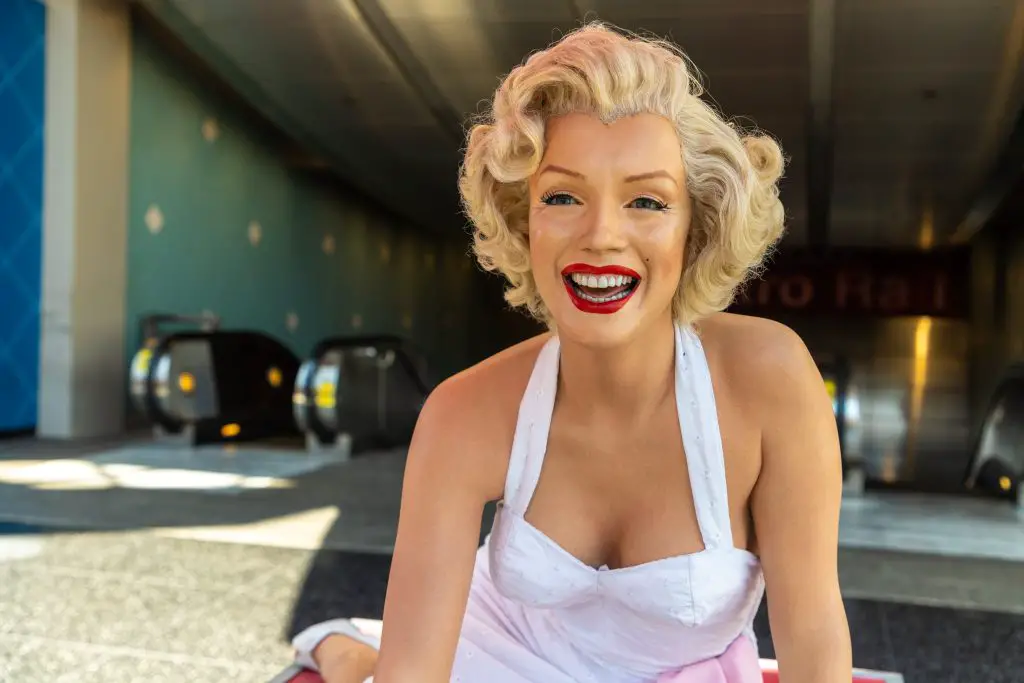 If you use public transportation to get around the city, Hollywood Boulevard is easily accessible on the Metro Rail. Take the Red Line to the Hollywood/Highland Station, and you'll be close to all these attractions.
West Hollywood – A Wild History
West Hollywood is a cool and lively area of the city. In the early part of the 20th century, many movie stars lived in this Los Angeles neighborhood. At the time, it was an unincorporated part of Los Angeles and the Los Angeles Police Department didn't govern this jurisdiction yet. However, they also lacked their own police force.
The lack of law enforcement meant that criminal enterprises moved in. The nightlife industry grew, especially on the Sunset Strip, a 1.5-mile stretch of Sunset Boulevard that runs through West Hollywood.
The gangsters are long gone, but the entertainment remains. Many rock stars started in nightclubs, and this area has long had a large LGBTQ community.
Some of the things to do that you shouldn't miss when you are in West Hollywood are:
West Hollywood is easy to get to and to get around it. The Big Blue Bus runs through the center of town, and the CityLine Shuttles are free to ride,
Visit the Largest Art Museum in the USA
The Los Angeles County Museum of Art is one of the largest art museums in the United States. It has a collection of over 150,000 works of art, spanning from ancient to modern times. The museum is located in the Miracle Mile district of Los Angeles. It was founded in 1910 by a group of art enthusiasts. The museum's collection includes paintings, sculpture, photography, and Prints. The museum also has an extensive collection of Egyptian antiquities. The Los Angeles County Museum of Art is open to the public six days a week. Admission is free for all visitors.
Live the High Life in Beverly Hills 
The rich and famous in Los Angles live in the Beverly Hills neighbourhood. If you want to see a movie star, it's a great area to hang out. 
Art and Culture Are Everywhere in Beverly Hills
If you appreciate public art and cultural landmarks, Beverly Hills has a lot to offer you in your 2 days in Los Angeles. Visit these locations for a quick photo or stay a while to learn about the history and culture of this area.
Beverly Gardens Park: Beverly Gardens Park is a 1.9-mile linear park that goes from Wilshire and Santa Monica Boulevard to Doheny and Santa Monica Boulevard. There are several sights to see, including the iconic Beverly Hills sign and various gardens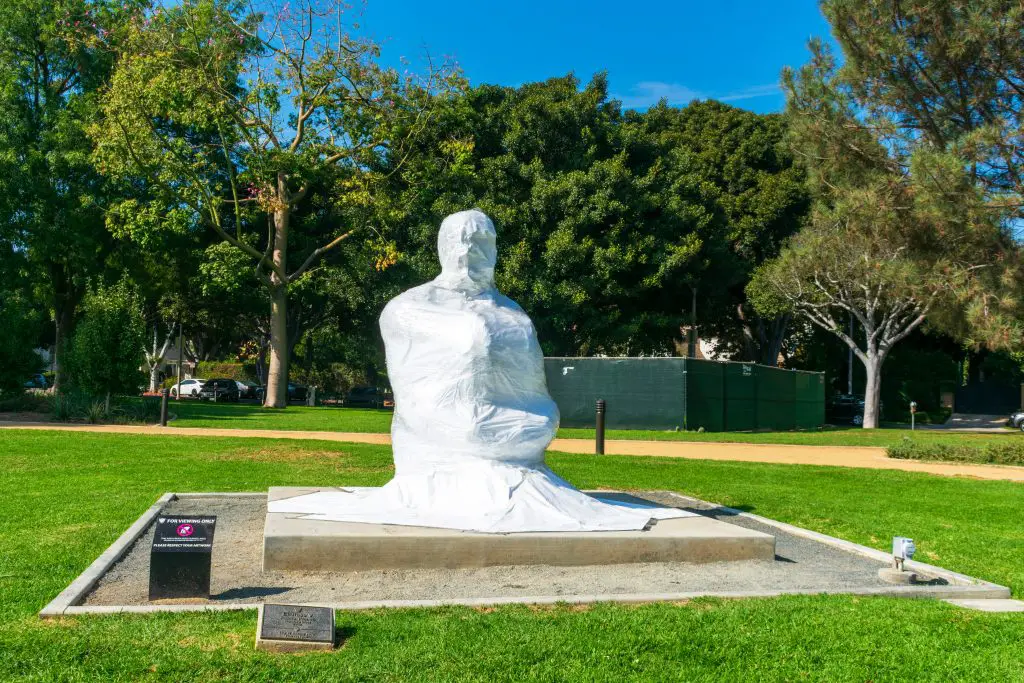 Beverly Hills Shopping
Beverly Hills is home to Rodeo Drive, one of the most famous shopping streets in the world. Over 100 luxury brands have stores here. During your 2 days in Los Angeles, get the real Beverly Hills experience and go shopping, or at least window-shopping, on this architecturally significant street.
If you need a pick-me-up after all that shopping, stop at the Fountain Coffee Bar in the iconic Beverly Hills Hotel.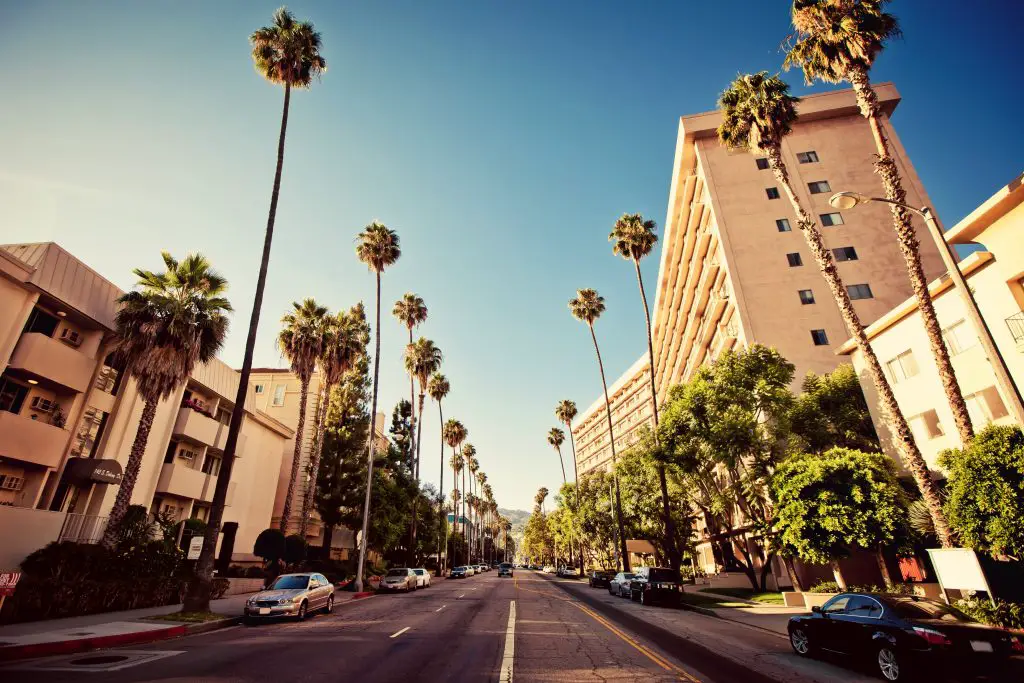 How to Get To Beverly Hills
Getting to Beverly Hills is easy, and there are several ways to get there. There are plenty of parking garages if you use a car, and most often, the first two hours are free. If you are using public transportation, the 704 Rapid bus goes between Union Station and the corner of Santa Monica and Wilshire Boulevards. You can also take it to Santa Monica beach.
Do Some Shopping and Eat at the Original Farmers' Market and the Grove
Located in the Fairfax District of Los Angeles, the Original Farmers' Market and The Grove, an outdoor shopping area, are a must-visit for foodies and shoppers. They are open seven days a week, and there is an electric streetcar that runs between them.
The Original Farmers' Market- Part of  LA's History
The Original Farmer's Market has been at the corner of Third and Fairfax. Arthur Fremont Gilmore originally owned the site which was a dairy farm. Oil was discovered on the farm around 1900 and it became an oil field. Oil drilling continued until the 1920s when zoning laws restricted drilling in residential areas.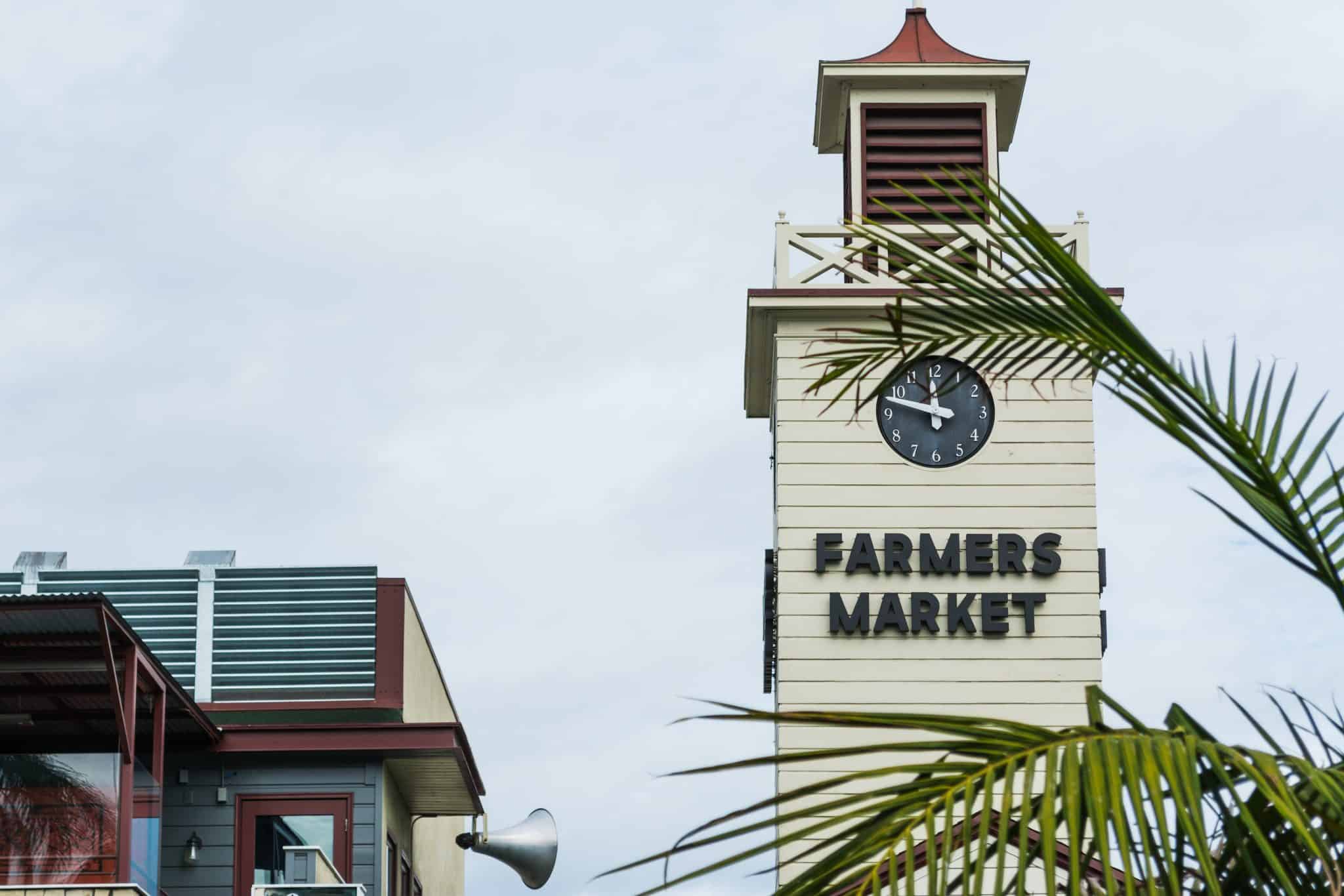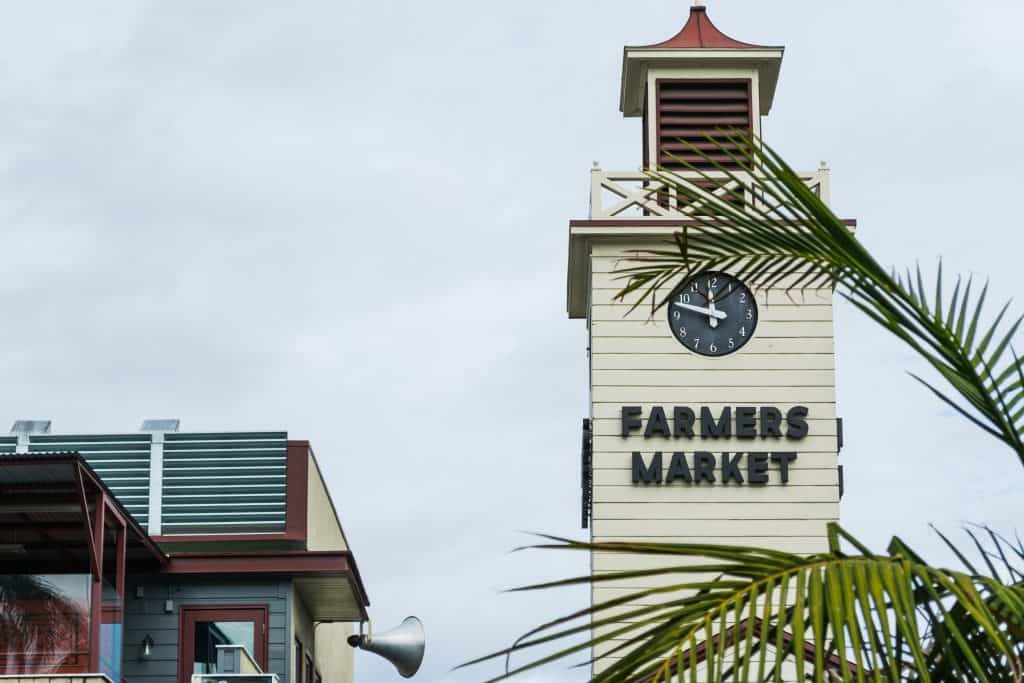 In 1934, vendors started parking on the property selling their products to the residents. This venture turned out to be so successful that a permanent building was erected, housing stalls, shops, restaurants, and special events. The market has only grown into a historic Los Angeles landmark over the years since, and many stalls have been open for generations.
Your 2 days in Los Angeles won't feel complete if you don't visit this historical site. At the market, you can sample food from around the world and get unique gifts to take back to your friends and family. You can even take a food and history tour of the market. There are lots of ways to enjoy your time here. 
The Grove- A Popular Outdoor Shopping and Dining Destination
After you've finished exploring the Farmer's Market, you should take the streetcar over to The Grove. This outdoor area is filled with locals and tourists shopping and eating. The Grove also regularly hosts events, from drive-in movies to fashion shows, so take a look at the schedule before you go to see if anything is happening.
2 Days in Los Angeles – Take it Easy on Day 2. 
After rushing around on day one to see all the top tourist attractions in LA, you will probably want to have a relaxing day focusing on one or two locations. For the locations below, you can devote as much time as you want. Keep in mind travel time to get to the spots and tour times if you take a studio tour.
Spend Some Time at the Beach
No trip to Los Angeles is complete without visiting the beach. Southern California is lucky enough to have a climate that encourages beach visits year-round. Fair warning to East Coasters, the Pacific Ocean can be very cold!
Venice Beach – LA's Most Popular Park
Venice Beach is part of the Los Angeles Department of Recreation and Parks. It is the most popular location they manage, with between 28,000 and 30,000 people visiting every day. Venice Beach was established in the early 1900s as the Coney Island of the West Coast. 
Fun things to do while at Venice Beach include:
Along with the above recreation options, there are lots of walking and biking paths. It is easy to rent a bike, so definitely include that in your visit to Venice Beach if you like bike rides by the ocean.
Have Fun in the Sun in Santa Monica 
If you head north along the coast from Venice Beach, you'll arrive in Santa Monica. Less quirky than Venice Beach, Santa Monica nonetheless has many activities for visitors. It has 3.5 miles of coastline and eight neighbourhoods with shops and restaurants.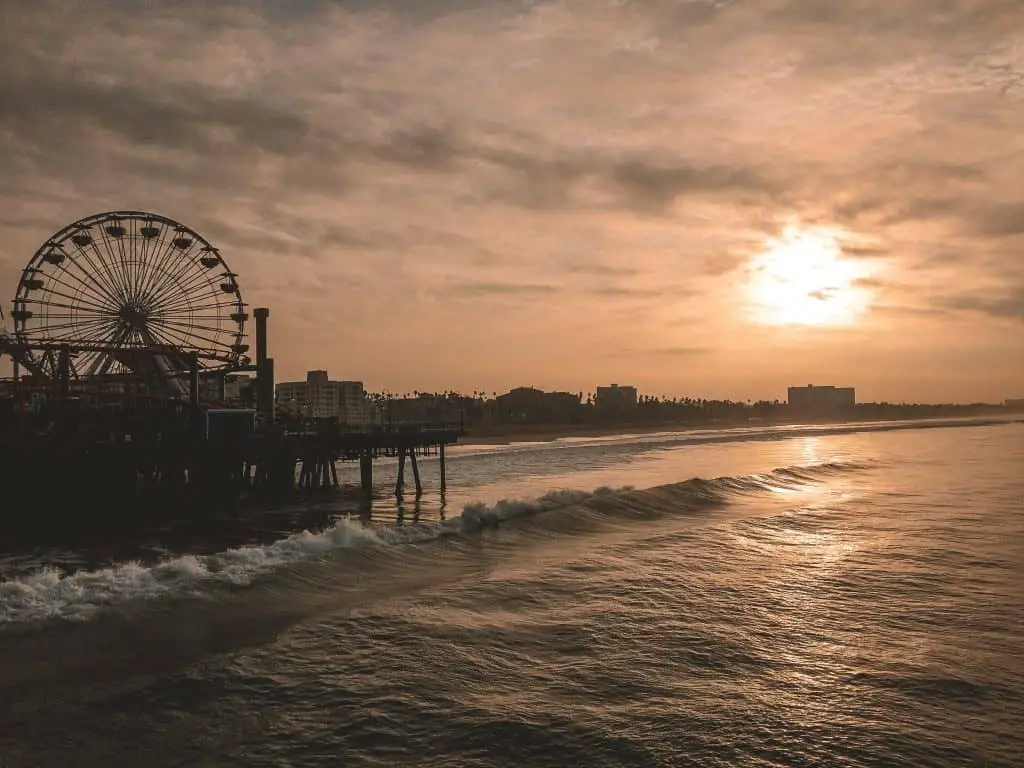 While you are in Santa Monica, you should make sure to visit these attractions:
Go Car-Free in Santa Monica
Santa Monica is easy to get to by public transportation. You can take the Metro Expo Line or Rapid 10 bus from Union Station and downtown LA. There are also parking lots and metered street parking.
Santa Monica encourages visitors to go car-free, and it is a very pedestrian-friendly town. There are walking paths and bike lanes that make it easy to get around. In case you get tired, you can hail the Santa Monica Circuit golf cart cabs that will take you anywhere in their service area for free. Finally, you can also rent an electric scooter.
Take a Studio Tour
If you came to Los Angeles with the sole intention of immersing yourself in all things Hollywood, then you should devote a few hours to a studio tour. You can see where your favourite movies were made, sit in the audience of a game show, and maybe see the stars at work.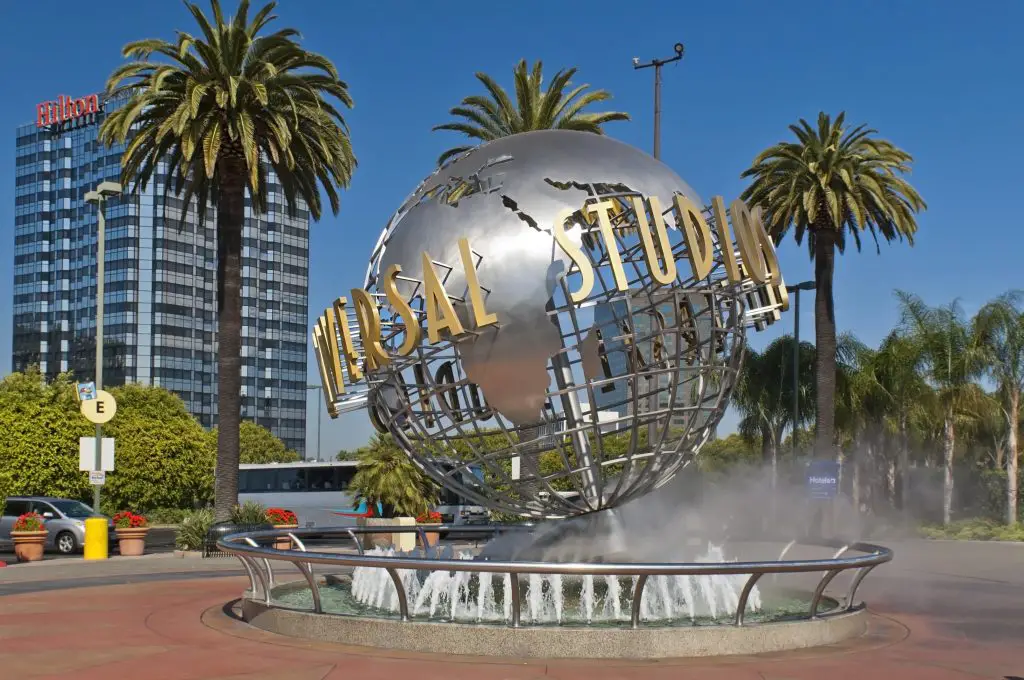 The studios are scattered around Los Angeles, so check before you go for the best way to get to them and if there is available parking nearby.
Ride the Roller Coaster at a Theme Park
In your 2 days in Los Angeles, make it a point to visit one of the world-famous amusement parks near the city. From the original Disney Park to Universal Studios and its movie-themed rides, you are sure to have a fun day.
Disneyland covers 510 acres and has almost 100 attractions. Some of the most famous include the Spinning Tea Cups and Space Mountain. You can easily spend all day at the park. Afterwards, you can end your visit with the fireworks show after the sun goes down.
Universal Studios is also home to the Wizarding World of Harry Potter. Visitors can immerse themselves in all things Harry Potter. Visit Hogsmeade for a Butterbeer and take a ride on a Potter-themed attraction.
When you are done with your trip to Universal Studios, head west on Ventura Boulevard to the Augustine Wine Bar, where you can enjoy a nice dinner.
To get to the theme parks, driving is easiest. Check the parks' websites for parking and public transportation information.
You might also like:
California Bucket List by Regions – 35 Things To Do in California
Pacific Coast Highway Solo Road Trip From Los Angeles to San Francisco
2 Days in Los Angeles – Los Angeles Itinerary
Even if you're only spending two days in LA, you'll be able to make the most out of your time in the city. There are so many attractions that you would need weeks to visit everything. This itinerary will get you to the must-sees in the city. If you leave wishing you had had a chance to see more, fret not. LA is not going anywhere and will always be a guaranteed good time.